Flyer designs ideas are marketing staples, yet a powerful tool for any & every entrepreneur. They're like old wine in a new bottle every time they're distributed.
Though traditional & age-old, business flyers' ideas never fail to impress. Businesses never need an occasion to distribute flyer design ideas online or offline. We've headed into 2023 & you're likely to hunt for the business flyer designs ideas that give a nice makeover & a new turn to your marketing campaigns. Let's make a bang with a refreshing range of cost-effective & versatile business flyers ideas available for instant editing & use at PhotoADKing.
30 Business Flyers Ideas To Start 2023 with New Marketing Vibes
1. Vibrant Colors Are Heart-Stealers
As long as you're caring about outstanding impressions, never shy away from experimenting with flyer colors. After all, you have to be odd to be different, right! Use popping colors if the occasion allows or make use of bright colors that make a positive impression.
Keep it as a rule of thumb: "A Design is impressive at a second glance; the colors steal the show at the first place." This doesn't mean you have to dig deep into the color theory. Just make sure that you're using brilliant colors that are full of life & your target audience finds it attractive. You may draw attention to specific areas on your flyer based on the colors you choose to highlight that part.
2. Clean & Minimal
If you believe in "less is more", nothing fits better than a minimalist flyer design for you. Representation matters a lot. Your flyer can be clean; less crowded, and still be purposeful. Breaking down to successful flyer designs, you'll get to know that only the key message would do.
In a nutshell, minimalist flyer designs ideas draw the attention of the target audience to what's important.
3. Shift Their Perspectives
You can either express something straight away or extraordinarily do the same. It depends on you as to how far you can go to draw a creative angle for your flyer. For example, upside-down themes, tilt themes, etc. are some offbeat & rare chosen themes that are too rocking to resist. Without putting in any extra effort, you can simply tilt your design with our flyer templates & you're done!
4. Make The Difference With Visual Elements
Imagine a flyer template as an empty canvas that can be filled with awesomeness & trendy promotional stuff that drives leads & conversions for your business. Following this thought, you can put your flyers ideas for multi-purpose use & extract its goodness with unexpected use of graphics & visual elements.
For instance, you may utilize a section of your business flyer designs ideas as a coupon for attracting walk-ins to bring the curt-out and get some discount. Similarly, using word clouds in specific shapes or dictating your purpose with stickers will be a better representation of visual elements. That's how 2023 is supposed to be different!
5. Old Is Gold
It isn't stupid to trust old yet gold flyer designs to reload your marketing campaign with some real fun. Just imagine who will not be surprised to receive an offbeat flyer designs ideas that stand out from the crowd. Naturally, it isn't something that's Retro, but your idea of trusting the style of the 50s, 70s, or 90s will never disappoint. It may be the odd one out but will be eye-catchy for sure. That's all you want.
6. Playfulness Is Attractive
You may be serious about your marketing campaign, but who says this seriousness should always be reflected in your flyer. A lot many things can be done to flaunt creativity if you only know how to create a flyer.
Have you ever tried a cartomizer theme or created a character especially for your product? It's one of the most effective marketing techniques often left out of sight by marketers. If you're looking for something unique, try it this year.
7. Focus On What's Important
There could be things on your flyer designs ideas that you're using as decorative elements or for adding a great visual appeal. On the other hand, you've got focus text, headers, offers, etc. that must be highlighted for the target audience. Besides this, you may be using a backdrop, research figures, charts, product images, etc.
Don't forget to blur the stuff that diverts the reader's attention. The focus should only be on the -elements that are important & drive conversions. This way, Blur-Flyers seem to gain ground in 2023, so watch out for them.
8. Showcase Products Grand
Experimenting is innovative & we agree with this. Your flyer can be sized & shaped differently to fit with the product that you want to advertise. Feel free to go overboard or choose a distinct shape to feature your product.
Remember that product marketing can be grand with business flyers ideas if and only if you're smart enough, to be honest, & detail it impressively using everything in your power. Also, everyone can promote a product by sharing pictures from different angles, but only a few know that product insights & sharing its unique features along with the benefits to be availed by the target audience is what make it appealing.
Churn these thoughts into your flyer design terms & see how amazing it turns out to be.
9. Let Pictures Speak
There is no denying in saying that – 'A Picture speaks 1000 words.'
Did somebody tell you that you can accommodate your flyer with a lot of high-quality pictures that evoke the interest of viewers? It's a trick that always works. And the good news is that this concept isn't limited to photo studios or freelance photographers. Anyone can employ this theme of using incredible picture quality to share products, ingredients, or something that resembles your promotion theme at its best.
10. Drop Latest Add-Ons
Last but not the least, here is something advanced you've been looking for. A flyer design is something that can be utilized to connect your target audience to your business in many ways. Don't forget to add your social media profiles with respective icons that draw their attention. Also, if your business has Google Play or Apple Store applications, use designated download icons that your target audience is used to.
Moreover, you can also create and add a QR code on your flyer containing the essential contact details of your business. Be a presenter of futuristic ideas & innovation. And we hope this is a fresh stock of flyer templates you need right now.
11. The Graphic Play
Bring your flyer to life with ingenious use of graphics. That's how you can make the difference. At times, featuring focus text in the center of your flyer is what you should do to make it noticed. Use shapes to connect the dots & see how it turns out to be.
12. Bring The Blues Back
If your brand has a thing about blues, we've got plenty of instances to rock those blues in 2023. From blue graphics to bluish overlays and illustrating the blue monotones beautifully, you can try your hands on this versatile tone. 
13. Full Coverage Flyers That Make The Heart Pop
Only if you want to make the most out of your pennies, full-coverage flyer design ideas are for you this year. You may go with a distinct typographical representation or put up some creative ideas at work so that your flyer is utilized end to end. How about this instance? Isn't it exciting?!
14. Subtle Hues Are Still IN!
You're likely to get confused when choosing a color palette for your flyer. But, if the scene allows, you may go for subtle hues. They still look calm, serene & professional. Would you not like to try pastel shades? The options are almost endless.
15. Continuity Is Trending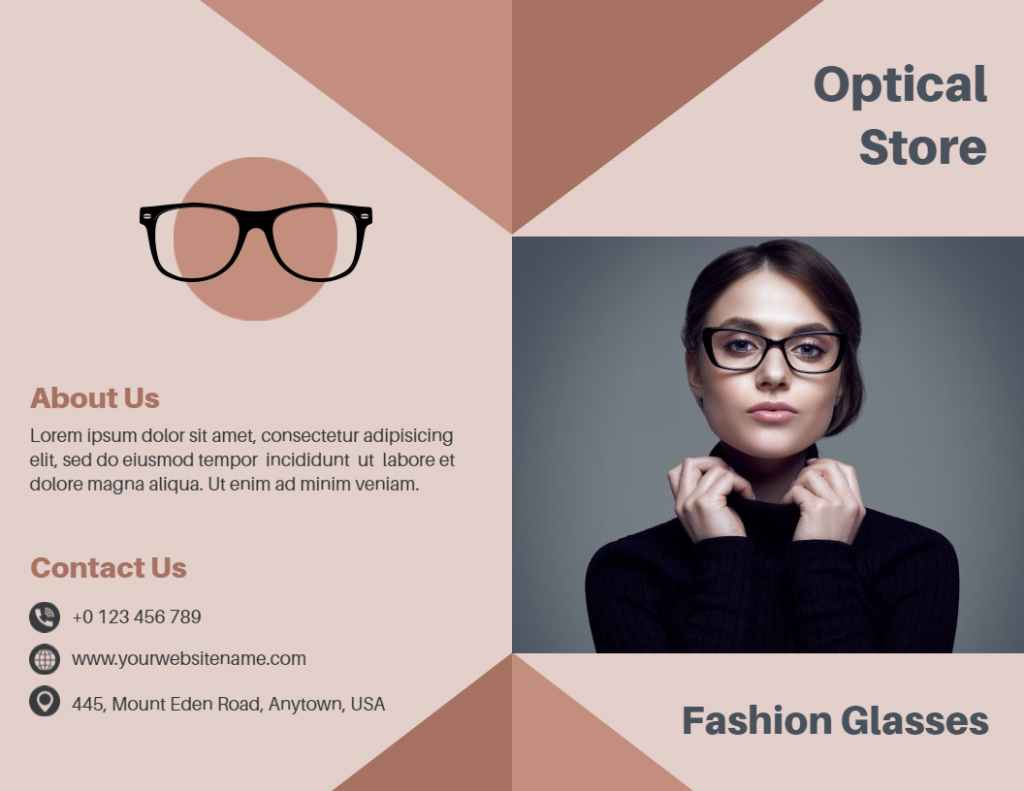 A flyer design is all about exploring creative sides each time you attempt one. If you're too lazy to plan two different layouts for the front & backside, think about a continuous design that seems like a single page when put together. Here is an instance you should check out. Above all, it appears so sober!
16. Think Beyond Basics
Black & white hues are common with flyers. Which color would you pick if you don't have a choice for black? Royal or Navy blue works! Also, you have dozens of popular color combinations that seem to make a winning appeal without reminding you of the basic color contrasts. Rise above basic, that's how you're supposed to be in 2023.
17. Welcome Ultra-Wide Pictures
What would you choose if you have to pick between pictorial & text representation? The answer is undisputable – pictures. They're extremely attractive. Here is how you divide your flyer into 80:20 proportions where 80% area is dedicated to pictures & 20% is reserved for text. This concept fits niches like real estate, photography, beauty, etc where pictures speak a thousand words.
18. You Can Go Horizontal Too!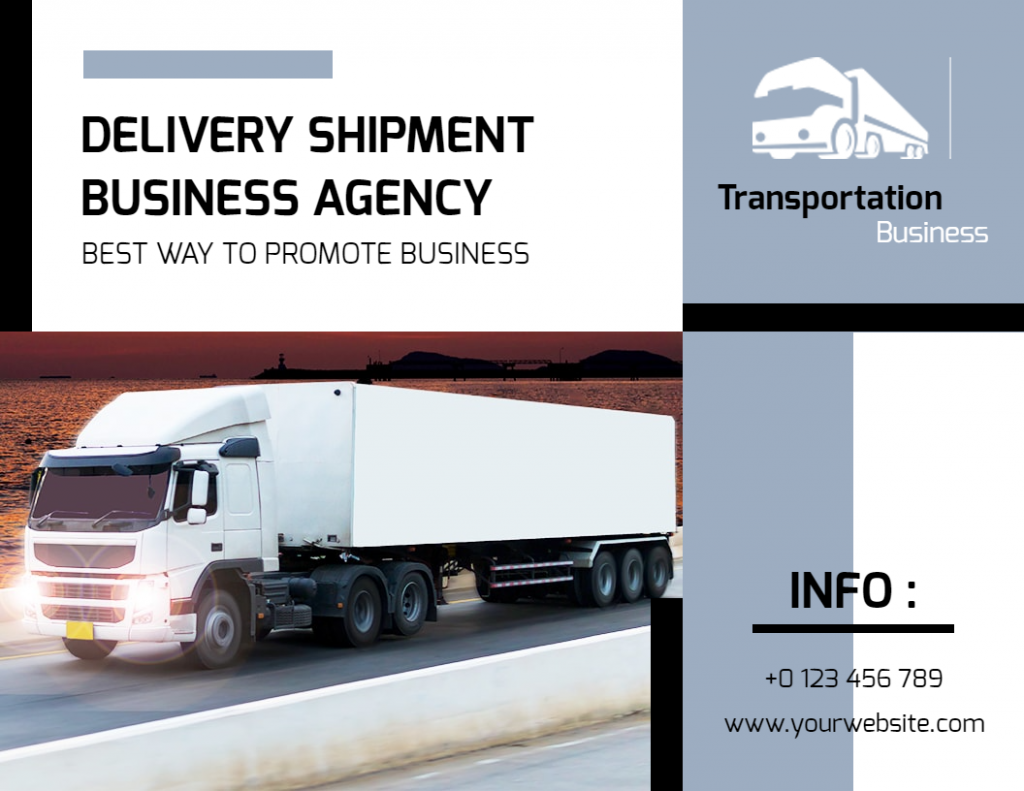 We're habituated to seeing vertical flyer layouts. Let's give try to horizontal flyers this year. Much similar to your full-screen website banner, horizontal flyer layouts are too impressive to resist. They go well for event promotions where you don't have a lot of details to display. You can let the free-flowing graphics & illustrations steal the show.
19. Multicolor Flyers
Quirky for some, multicolor business flyers ideas don't get into everyone's head. You don't have to squeeze your mind to settle upon one as all those bright colors will lighten up your marketing campaign. However, don't make overwhelming use of those colors so that it overshadows your promotion theme. Keep it to the borders & see how magical it turns out to be.
20. Layout Is Everything
The way you organize the elements of your flyer is the way you define the layout. Decent layouts are rare these days & if you find anything like this, just go for it. It works best for extremely professional marketing flyers.
21. Utilize Typography Differently
Typography can do wonders, only if you know how to use it well. 2023 is about creating sustainable designs & memorable advertising campaigns & you cannot afford anything less than exceptional. We're talking about using XL fonts with image content within them for an intelligent approach. What do you think about this?
22. The Unpredictable One
Take unpredictable as unconventional here. You can have as many graphics & illustrations as you wish & can make smart use of text within for a subtle appeal. Trust me; it's something you must try in 2023 if you dare to be different. Ideal for restaurant flyers, this design is outstanding.
23. Magazine Cover Style Flyers
Upscale your flyer game to the magazine level. Offbeat placement of text & limelight images used as a magazine cover never fails to be attractive. They're good to go for gym, product promotions, etc. It feels like you're inspired by international brands for this campaign.
24. A Flyer That's Pinned For Later Use
There are flyers you distribute in commercial spaces & then there are flyers you distribute in residential areas. Both types of target audiences differ & so you have to plan your flyer design accordingly. If you're targeting the latter audience, you'll like your flyer to be pinned for later use. Here is an ideal design you should go for.
25. Portfolio Flyer
Much like resumes or CVs, portfolio flyers are setting new trends & you should not remain refrained. Just like a deserving candidate who enlists his best qualities, you can feature your brand's strengths & tell people what benefits they'll avail themselves by connecting with you using portfolio flyers. Go for it!
26. Illustrative Flyer
Illustrations are often underrated for marketing campaigns despite them having enough potential to drive leads. Don't be someone who ignores it too. Give a try to an illustrative flyer this year where your major focus remains high-quality & highly engaging illustrations.
27. Make The Picture Big
Get things straight by making the picture big for your target audience. It's a sale or any major announcement you're making with the flyer, let it be understood at a glance. The bonus is that you don't have to scribble your head to search for a set of graphics, illustrations, or stock images & just go with a couple of keywords to continue. How easy!
28. Artsy Flyer
No matter which niche you want to represent, you'll always find relevant pop art to reflect the idea. Best for music concerts, DJ parties, art workshops, and similar events, artsy flyers are simply iconic. Make sure you try them before 2023 ends.
29. Go Advanced
To all those who organize fewer flyer campaigns every year, you may want to try all the trending ideas at once & it seems messy at times, isn't it? Not anymore! We've got some pretty layouts to crush over. You can use our free flyer creator, without making things look crowded.
30. Be As Realistic As Possible
You're representing your firm or company on the forefront with the flyer. Why don't you make it more realistic by featuring your team? It's a different concept, but worth giving a try. Don't you think so?
Business flyer ideas will help you a lot to design various flyers that stand out from the crowd! Here PhotoADKing gives you an easy guide to creating stunning business presentations with just by few clicks!
The Takeaway
You're studded with some super awesome tactics that'll change your mood to design a flyer in 2023 with a fresher-than-ever perspective. Are you ready to make a showstopper appearance of your business? PhotoADKing has a vivacious range of free flyer templates and flyer design ideas your target audience will love to see. So, what are you waiting for? Discover them before anyone else does! Try them now!