Flyers have been a popular advertising tool for decades, and it's easy to see why. Besides being affordable and customizable, they can reach a large audience. It's not enough to create and distribute a flyer to generate results. In this blog, we will discuss why you should use flyers for advertising, how to create a flyer marketing strategy, how to target the right audience and distribution strategies.
Table of Contents
Flyers: Why Do We Need Them for Marketing?
A flyer is an effective advertising tool for several reasons. Firstly, they are cost-effective. Flyers can be created for very little money, especially if you design them yourself. To reach a large audience, you can print them in bulk and distribute them easily. Secondly, flyers can be customized. To make an original and captivating advertisement, you are free to use any message and design. Finally, it's simple to distribute flyers. You can distribute them directly, post them on bulletin boards, or send them to targeted consumers.
How to Create a Flyer Marketing Strategy?
Creating a successful flyer marketing strategy involves several important steps. These are some important factors to remember:
Identify Your Audience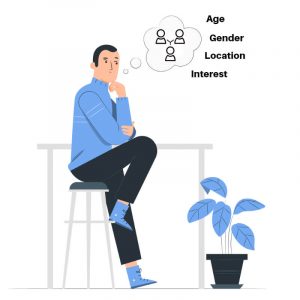 It's important to know who you are aiming for before you start creating your flyer. Think about the characteristics of your ideal client, such as age, gender, geographical location, interests, and others.
Set the Goals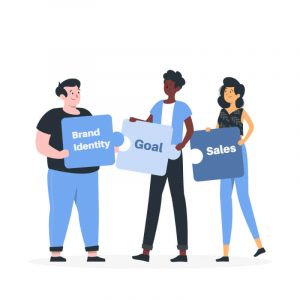 Decide what you want to accomplish with your flyer campaign. Do you want to boost brand recognition, promote a new product, or enhance sales? Your objectives will aid in the development of a more targeted and successful campaign.
Select Your Design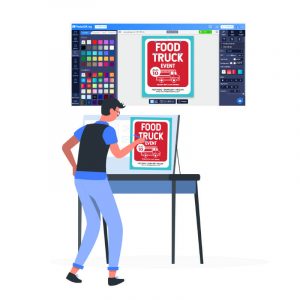 It's time to design your flyer once you've determined your target market and objectives. Use eye-catching images, colors, and typefaces that suit the image of your brand.
Create Your Message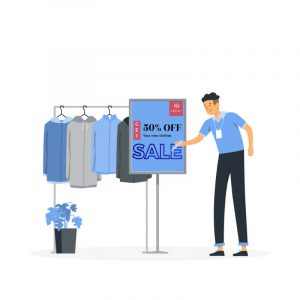 Your flyer's message needs to be engaging, clear, and simple. Concentrate on the benefits of your product or service and use powerful words to convince them to act.
Set up a Budget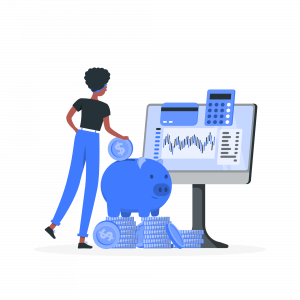 Decide how much money you want to spend on your flyer campaign. This will also assist you in selecting the flyer's size, layout, and distribution methods.
Measure Success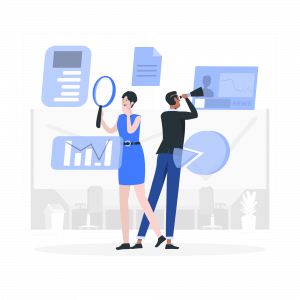 If your flyer campaign is successful, analyze your results. Metrics like sales, web traffic, and social media engagement can be used to determine how effective the campaign is.
By following these steps, you can develop a well-organized and successful flyer marketing strategy that reaches your target audience and meets your business goals.
Distribution Strategies for Flyers
Direct Mail: Direct mail is a targeted distribution method in which flyers are mailed to a specific audience based on demographics or location. Although it could be expensive, this approach might work well for attracting a specific target market.
Door-to-Door: For door-to-door distribution, a team is hired to deliver flyers to people's homes. This strategy works well for small enterprises that are aiming at a specific area.
Distribution at Events: Handing out flyers at events is an efficient approach to quickly reach a wide audience. Businesses can easily promote an event or sale using this strategy.
Social Media Platforms: Posting flyers on social media may quickly and easily reach a big audience. For companies with a solid social media presence, this strategy works.
Newspaper Inserts: A low-cost strategy to reach a large audience is to place flyers in local newspapers. Businesses that target a certain area can be successful using this strategy.
Moreover, it's essential to choose a distribution strategy that fits the target market and spending limit. The greatest impact can be achieved by combining several tactics.
Best Practices for Designing Flyers for Marketing
If you're looking to improve your flyer marketing strategy, it's essential to learn how to make a flyer that is visually appealing. Follow the below tips while creating a flyer:
Define Your Purpose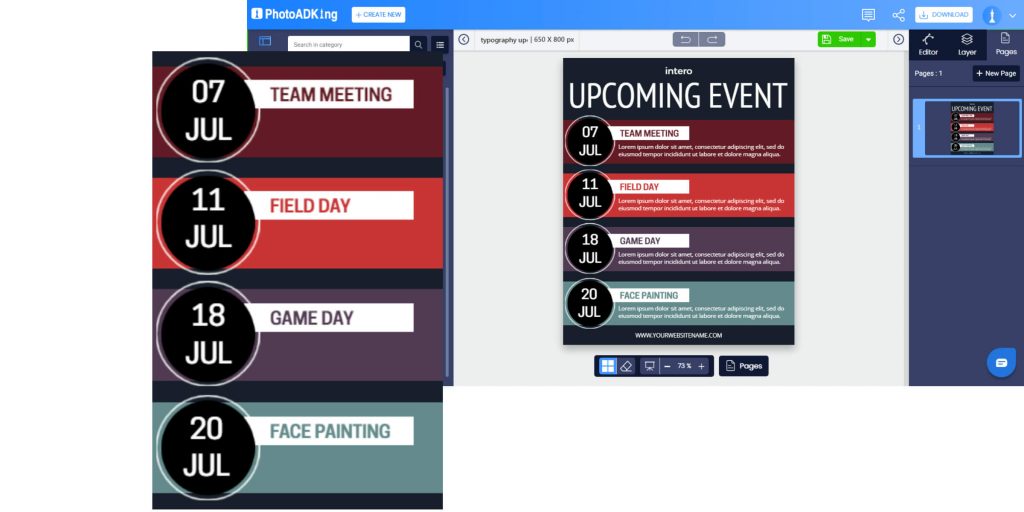 Before you start designing, decide on the message you want to express and the goal of your flyer. This will also assist you in choosing the right colors, typefaces, and graphics to convey your message.
Use High-quality Images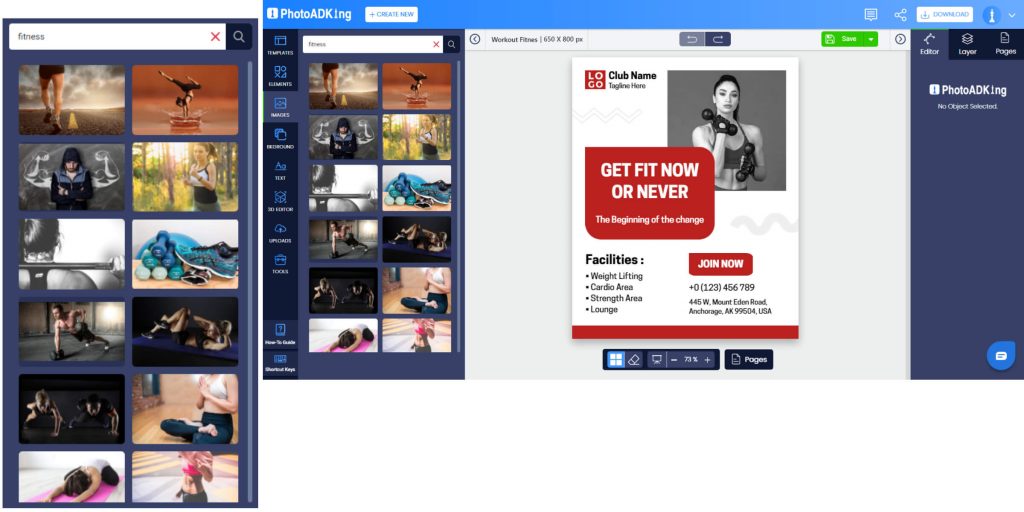 Ensure your images are of a good enough quality to catch your audience's attention. You can choose from a variety of stock pictures at PhotoADKing.
Keep It Simple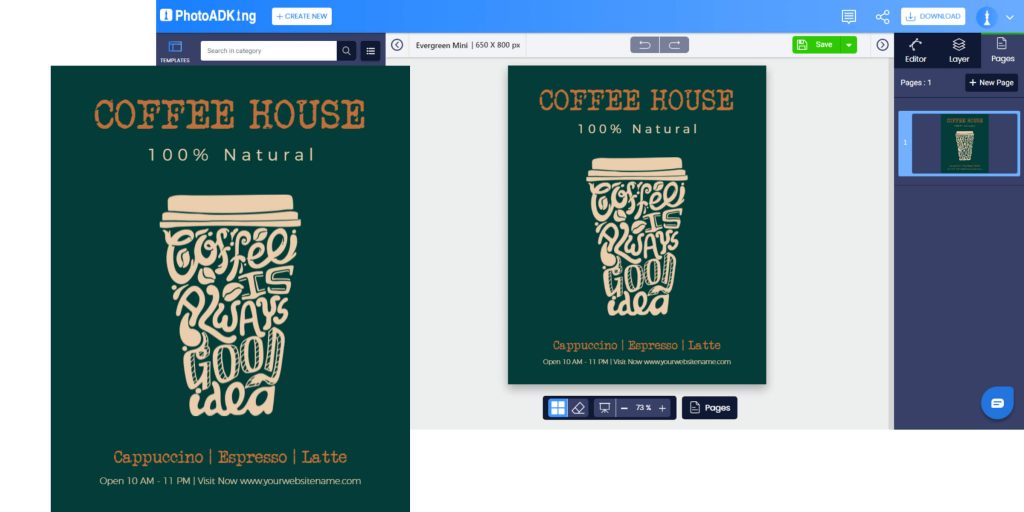 Maintain a minimalistic, simple design. Avoid overusing fonts or colors, which can make the flyer appear cluttered. A basic design allows the reader to easily understand your message.
Use Eye-catching Headlines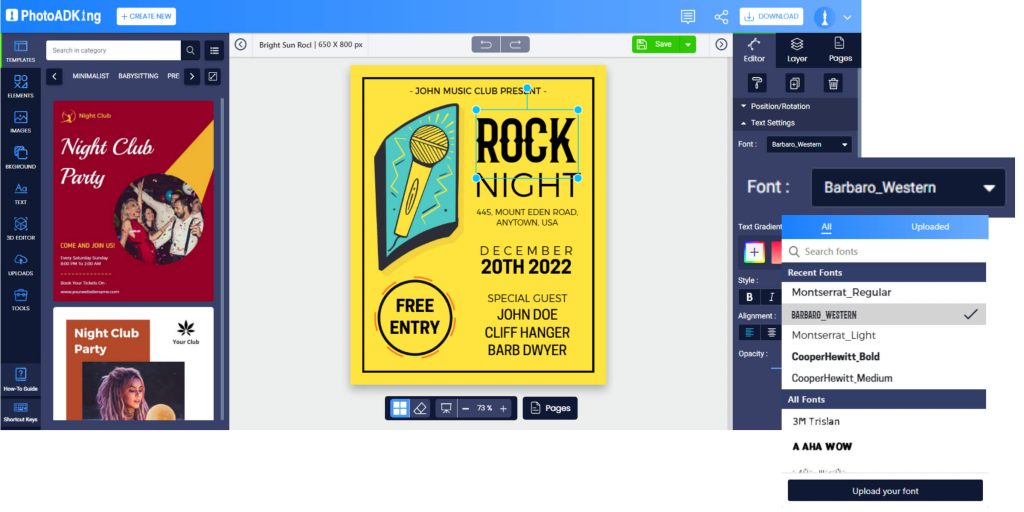 Use attention-grabbing headlines to appeal to your target audience. The headline must be simple, short, and easy to read. To help you design a headline that engages the reader, PhotoADKing provides a variety of font sizes and styles.
Include a Call-to-action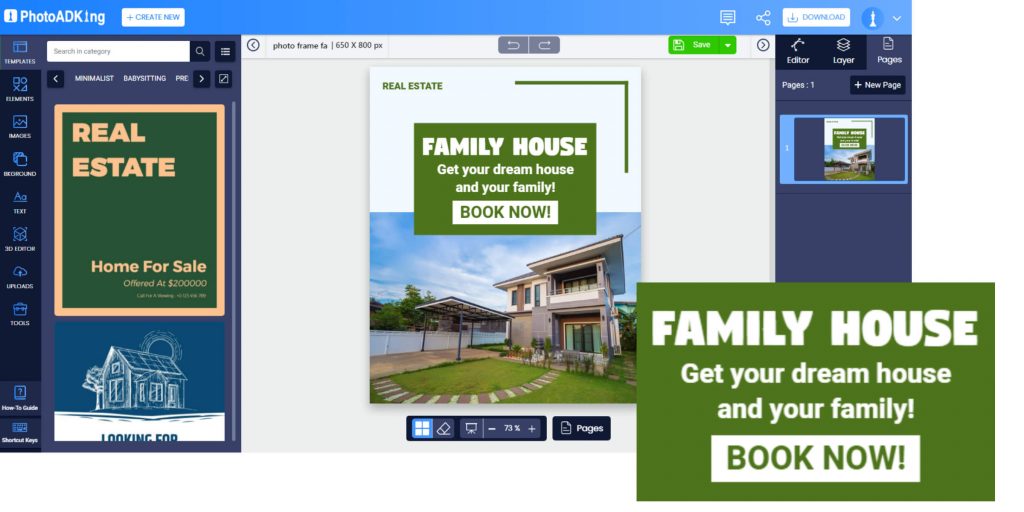 Include a call-to-action (CTA) that prompts the viewer to act. It is important to make the CTA clear and easy to understand. You can use CTAs like "Call now," "Book Now," "Visit our website," or "Shop now."
Use Contrasting Colors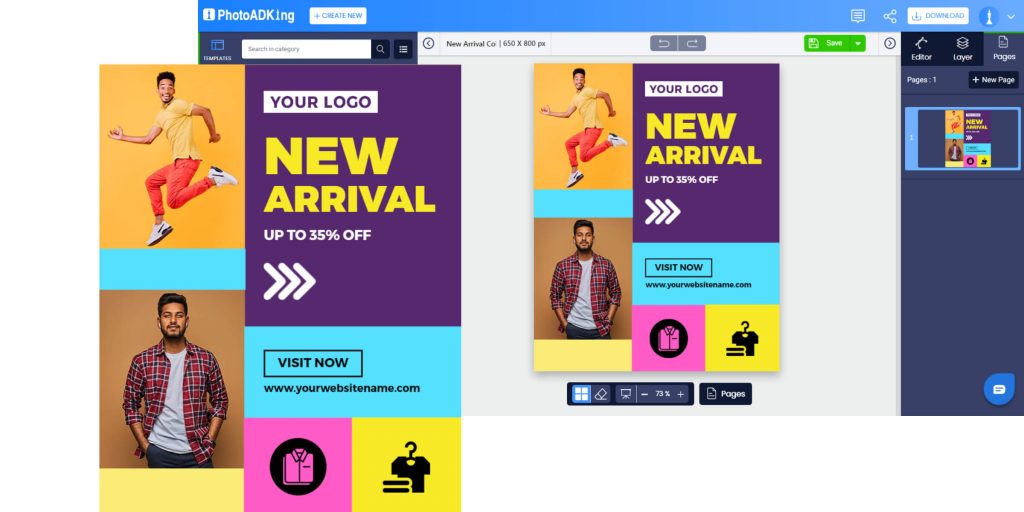 Make your flyer stand out by using contrasting colors. Colors that contrast or complement each other can achieve this. You can choose from a variety of color options while using PhotoADKing.
These best practices will help you create a flyer that effectively communicates your message and grabs your target audience's attention. With PhotoADKing, you can create a professional-looking flyer that aligns with your brand and marketing strategy.
Also Read: 10 Basic Flyer Design Principles
Conclusion
In conclusion, using customizable flyer templates can make flyer marketing easier, more efficient, and more affordable for businesses of all sizes. By combining these templates with effective design and distribution strategies, businesses can effectively promote their products and services and attract new customers.