Flyers are everywhere in email, bus, road, websites, social media, on community bulletin boards. That's right. Those bits of paper are ending up unnoticed or in the dustbin. If they are doing their job, that flyer design idea will catch your attention and even encourage you to take action.

Flyers are a big part of marketing and if your flyers are not able to catch the attention of the users then your marketing efforts are not capitalized in the right direction.
Do you want your marketing to be effective or want the attention of your customers?
If yes, then you must have to check out our brilliant flyer design ideas that can help you to build your brand and grab the attention of your targeted customers.
When you are ready to design your own flyers, our collections of flyer templates are waiting for you to come and edit the design and make it your own.
Table Of Cool Flyer Design Ideas
1. Embrace Color
Bright, vibrant bold color attracts attention and gives punch to the flyer.
The design used in this flyer is vibrant hues that represent the fresh ingredient of dishes.
2. Mix It Up
A combination of different colors, font sizes, and patterns will give your flyer a very unique and distinct look and help it stand out.
In this flyer design color, fonts, and textures make the design pop up.
3. Keep It Simple
A clean and elegant flyer design has its own impact on the users.
As in this design, the text is kept to a minimum, and design elements are placed generously.
4. Play By The Rules
Using familiar colors, styles and patterns will provide context and help customers to understand what you are about to convey.
5. Fly Into Holiday Spirit
Wowwwww! Tap into seasonality and current events will make sure that your message is relevant, clear, and timely.
It can be anything like a promotional or special event flyer or just the design tied up with the symbolism associated with the events that are relevant to your brand.
6. Play With Perspective
Sometimes linear or the same angles are boring!
Try putting your heading and body text on an angle and play with typography and image to make your flyer design stand out from the others.
7. Use Photography
Beautiful imagery is the best way to draw people's attention and get people to look at your flyer. The images should be of high quality and visually impactful.
8. Go Big With Color
You can attract people by combining color with your text to represent a beautiful message. For example, use yellow and green colors to represent your health brand,
9. Play With Patterns
Patterns define the visual statement. As our human eyes can notice the patterns and adding them to your flyer design will help you to be noticed by more people.
10. Study Shapes
Shapes are a great attention grabber just like patterns, especially when applied creatively and smartly. Learning about shape psychology in graphic design can give you a perfect idea.
This flyer design idea used shape both in text and graphics.
11. Showcase The Product
Don't hide your product behind the scene! Take your products to the center stage and don't force your customers to search what you do and what is your product.
12. State A Clear Benefit
Answer the burning question: what is my benefit? You need to address a need or problem so always design your flyer solutions or benefits-centric.
13. Incentivize
What you can offer to your customers? Can you give them a discount or any promotional offer? Mentioned the monetary benefit you offer to your customers in your promotional flyer.
14. Get Social
Use your flyer to Ask people – who have already bought from you? Or you can use existing testimonials to give social proof to your viewers to build trust.
15. Get Seasonal
Do you want to take the benefits of seasonal opportunities? Use Festival templates.
If you are designing the flyer for any festival or holiday event then you should have capitalized on that and used images related to that particular event.
Users will relate to that design immediately because it's familiar with their design.
16. Go Dark
The dark color scheme with the bright shades of colors adds an extra touch and feel to any design.
For example, take a look at this design.
17. Make It Minimalist
Want users to take the action on your flyer? Try a minimalist design.
There is a reason behind using the minimalist design – it's effective and appealing. People like it.
Big companies like Apple use minimalist designs in their posters, and logos to make them effective and clean.
18. Get Personal
Personalization is the key to getting attention. Try to add a personal touch to your designs like this flyer design.
It indicates that flyer designs come from a real human who cares about their needs, feelings, and problems.
19. Go With The Trends
Trends come and go but how to benefit from the trends in the art and you should have learned that art and added it to your flyer to get the most out of it like this flyer design did.
20. Go With Nature
Trees, flowers, mountains, and nature's other wonders are the ones everyone will love to see.
Adding organic or natural wonders image in your flyer design like this in the flyer design idea will be more appealing.
21. Get Artsy
Adding traditional art into your design like paint splatters, watercolor splashes, and ink can add an extra creative look to flyers' designs that look custom-made.
Take a look that this design to understand how to use a flyer and traditional art in your flyer designs.
22. Get Indulged In The Theme
When you're designing flyers, always remember that you've picked the best visual elements representing the theme. For instance, if you're creating Valentine's Day Flyer, grab all the mesmerizing elements that can make your flyer perfect. Be it color choice, graphics, illustrations, or font styles, make it indulging & exciting.
23. Use Blurry Backdrops
We've been prioritizing backdrop images a lot. How about blurring them this time? You may opt for flyer marketing multiple times a year. It's better to go for blurry backdrops sometimes, for a change at least!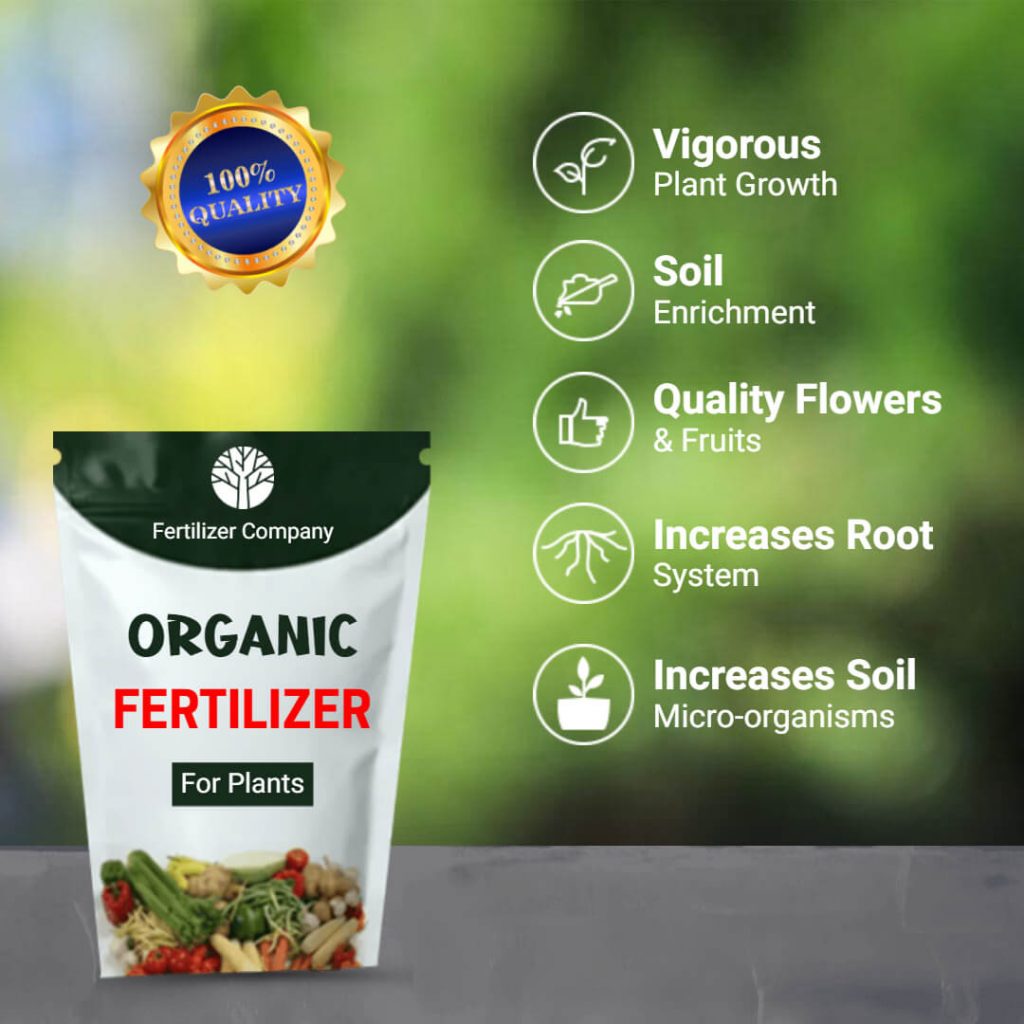 24. Go For Uncluttered Stock Images
It's always an overwhelming experience for all of us when choosing stock images. We're always crushing over realistic pictures & then thinking about backdrop color & font color separately. To ease your task here, why don't you choose stock images with a breathable space? You'll eliminate steps for hunting template color & can pop contrasting fonts without delay.
25. Choose Illustrations Over Pictures
Why focus on pictures all the time? Illustrations can do the job equally well. You can surely design a flyer online where illustrations are speaking louder than pictures. The bonus is, that you can add just one illustration & use it in a repeat mode. You may use it as your focus element too. It'll still be FAB!
26. Divide The View By 50-50
This may seem a bit old-fashioned but it's a hit formula to use 50-50 views, be it horizontally or vertically. Such flyer templates are popularly used for showing comparisons. If your flyer marketing campaign is themed on a similar concept, try it.
27. Let Your Quote Steal The Show
Affirmative flyers are often used by marketers to attract the target audience indirectly. These quotes can be anything but creating a positive brand image. And you know what? You can market quote flyers on any trending topic & they have more chances of going viral. It's all about the power of words.
28. Add Illustrations Over Shapes For Uniqueness.
Illustrations give you endless opportunities to utilize them uniquely. Do it like a pro. Don't just drag illustrations & drop hints. Focus on them as vital visual elements by supporting them with tender shapes in the backdrop. You have a lot more to do by combining shapes & illustrations. Don't miss the chance.
29. Try Overlay Visuals
The overlay effect here is a brilliant blending of text, shapes, and graphics. Your take is to make them readable & creative at the same time. If you've done it well, you can create a stunning flyer template with a plain backdrop too.
30. Utilize Retro Newspaper Style
Do you remember the days when people used to stick 'wanted' flyers on street walls? Yes! That newspaper style is so catchy. Any passer-by will surely have a look with curiosity. You can add retro punch with a newspaper-style flyer & it need not be serious. Make it fun as it fits any marketing theme.
31. Put Nothing But Text
When your words are powerful enough, do you even need anything else to market? NO! Go illustration-free & keep stock images aside. Take this as a tip for flyer marketing when you're out of ideas or creating a flyer design at the last moment in an emergency.
32. Make It Collage
Collage flyer designs are also thoughtful. They evoke the viewer's interest with attractive images. However, you may use this flyer design idea just in case you have a lot of images to feature. In other words, college flyers are great instances to share insights into your brand. Just like this one.
33. Full-Scale Images For The Win
Okay! You've clicked a lot of images for this campaign or you have a branding face. You'll mostly prefer to use custom pictures for marketing, right? Why don't you take it full-scale? You must have made a lot of effort for those pictures & even if you haven't, you can still go for stock images. Use them for 100% of your flyer dimensions. You'll have to work less on the text.
34. Leave It To Typography Play
As we have seen in many illustrations above, we've brought innovative ways to go graphic-free. Here's another instance when you can go image-free & illustration-free by focusing on typefaces. If you haven't done this before, you're missing out.
35. Draw Attention With Multicolor Flyer
We're always EXTRA conscious when choosing colors for our flyer design template. Aren't we? Additionally, we're always advised to NOT go overboard with color combinations. But, you can risk this advice for the sake of breathtaking visuals like this. The colors aren't overlapping & you get a chance to divide & focus on different elements in each color. Isn't it amazing?
36. Innovate With 3D Flyers
Flyers are something that challenges your creativity levels. If you're bored with basic flyer designs, try 3D flyers & you'll be amazed. 3D flyers or cut-out flyers allow you to make your flyer as realistic as you can. It interacts with your target audience. And you can stick it around areas that make sense.
37. Repeat Illustrations Without Worries
You don't need to waste time searching for multiple illustrations that go well together. Create your frame with repetitive illustrations for the win. And never feel guilty about it, until it looks stunning as in this instance. However, don't take this tip for granted because this may or may not work for every niche. Find your fit & try it if it suits you.
38. Experiment With Focus Elements
We've seen blurry backdrops, solid color backgrounds, illustrative background images, and more. What's new? Well, you can simply add the rest of the elements in the backdrop, add a color overlay & erase the focus element. It's an effortless experiment you'll thank us for. Here's an instance to swear by.
39. Frame It, Win It
You're so done choosing stock images & you don't want to make extra efforts. What will you do? Just pick a stylish frame, enlarge the frame & put it in a way illustrated here. You can also add color to your frame easily & a custom template is ready.
Boom! You've just got creative & how! The bonus is, that you got a backdrop to set your text.
40. If Nothing Suits, Go Basic
Sometimes, you consider your target audience's perception skills over your creativity. What if your flyer design isn't perceived as it should be? So, you may continue with traditional & basic design running in your niche with nominal modifications. You'll not fail here because basic designs are forever. They are not outdated.
41. Do Extra Without Going Overboard
You have a flyer marketing theme where you cannot go with geometric shapes. You're looking for flyer design ideas that feature something very relevant to your product. What would you do? Use your key illustration as a shape, simple!
For instance, add text over the pizza shape for your pizzeria. Try fish for your fishery, pineapple for your fruit juice corner, etc. It's weird yet impressive.
42. Try Neon Flyer Prints
Choosing dark themes make more sense on some occasions. You should only worry about making them noticed with unique print quality. Thanks to technology, we now have neon highlighting inks that glow at night. Are you thinking what we are thinking? If yes, here's a flyer design example to try.
43. Trust The Magic Of Soft Hues
We're always told to go for bold hues, but soft color tones are also appealing for some niches. If it suits yours, it's worth trying.
44. Pick Flyer Type According To The Occasion
You're not always distributing flyers in the locality. They're also shared at the events like seminars. Keeping this in mind, you can figure out if you can go into details for your flyer.
45. Make It Fun To Watch
Flyers should be a fun element, only if your marketing team approves as per the theme. We believe that what's fun to watch is easy to remember. Induce fun, exciting & entertaining visuals for a change.
46. Introduce New Products More Often
By the time we're looking at some obvious flyer design tips, here's the one you need. You're not serving the same products or services all the time. So, as you add something new to the rack, flaunt it with a flyer this way. If you aren't told this to date, take this as a bonus.
47. It's An Era Of Straightforward Flyers
Some flyer designs are always trying to feature extravagant themes. However, you can still be simple & winning with straightforward flyers like this. Put your product as a focused visual element, add a tag that shows why your target audience should care & leave the rest to text.
48. Go Informal, Wherever You Can
Illustrations are more than a piece of graphics. You can speak a lot with them. And obviously, an illustration is enough to reflect the 'boldness', 'fearless attitude', 'extraordinary', and every such emotion that you may express with words otherwise. Use the power of illustrations & see how it works.
49. Implement Geometric Gradients
We've got endless opportunities for utilizing geometric shapes & here's another pea in the pod. This clean design features geometric gradients & even the text is set within those shapes. How cool!
50. Tear It Down
Placing your key text or headers is a critical part of flyer design. Here's another instance of making it noticed effortlessly. Torn-down paper style is an age-old yet amazing technique to stir excitement among the target audience. They'll look at your header & get what you want to express.
51. Video Flyers
Digital Flyers or Video Flyers are trending. Though you cannot implement this for offline marketing, you can create a boom with online flyer marketing. It's highly engaging & creates a lasting impact on the viewer's mind. Your video flyer is like a snapshot advertisement approach. In case you're done with offline marketing, give a chance to video flyers this time as video contents are more engaging nowadays.
52. Implement What They Expect
You're likely to get out of ideas for flyers because they're available in endless styles & you don't know which one to use. If you're in the middle of such confusion then we recommend you take a break. Get some inspiration from the trending Instagram stories featured by popular brands. Feel free to steal the concept & use it for your flyer, just like this one.
53. Feature Your Best Product
Sometimes, your target audience is more interested in seeing your products instead of stock images. Show it with your flyer design. The NINJA technique is to take a cut-out of your image & set it impressively on your flyer template. Every other visual element can surround your product then. That's all.
54. Make a Difference With Text Alignments
Your flyer template design can have multiple text alignments & still look professional. You need to be careful while implementing this as you will have to set up text smartly. Look at this instance. The way it features SALE, it looks sassy & mess-free.
55. Scatter Graphics to Utilize Space
This applies to any flyer template that is based on graphics & illustrations. You may have multiple graphics that group to feature your theme. Instead of gathering them in a corner, scatter them around like a frame. It'll look catchy & you'll also have that breathable space for your flyer template effortlessly.
56. Utilize Flyer Design End-to-End
You should feel like utilizing every pixel when it comes to flyer design. When your flyer is attractive, your target audience will likely expect more. Make it worth adoring with excitement as you set images, graphics, illustrations, stickers, text, or anything else. However, don't make it messy. Stick to a clean, yet effectively utilized design.
Summing Up
Flyers are the heart of social media marketing and without them, you can not imagine the social media campaign.
These flyer design ideas can give you a broader perspective on the user's behavior and help you to market your business with a better approach. Use PhotoADKing's Free online flyer maker to create stunning flyers online for free.
FAQs