Flyers are a simple yet powerful marketing weapon that businesses hold to be able to deliver the message they are trying to urge. Through flyers, people will be able to discover what your business will serve them with Flyer Maker. Here are some effective flyer design tips to be taken care of while setting up a Flyer:
Create A Strong Visual Identity
1st Flyer Design Tip is to Get your creativity gloves on, as you are about to create a visual identity for your brand. It doesn't matter what service you abide by, what matters is how you present it to people. An impactful representation is what you need to proclaim.

Let's picture a scenario, a person is sitting on a bench; suddenly he catches a flying entity turning out to be a canteen flyer. Here readability chances are more, as he is sitting idly. Taking a glance at the flyer, he feels how great is the offer. He instantly reaches the canteen, why? The flyer he read created a strong impact on him. So should yours, just make sure your flyer design ideas are creative enough to last impression.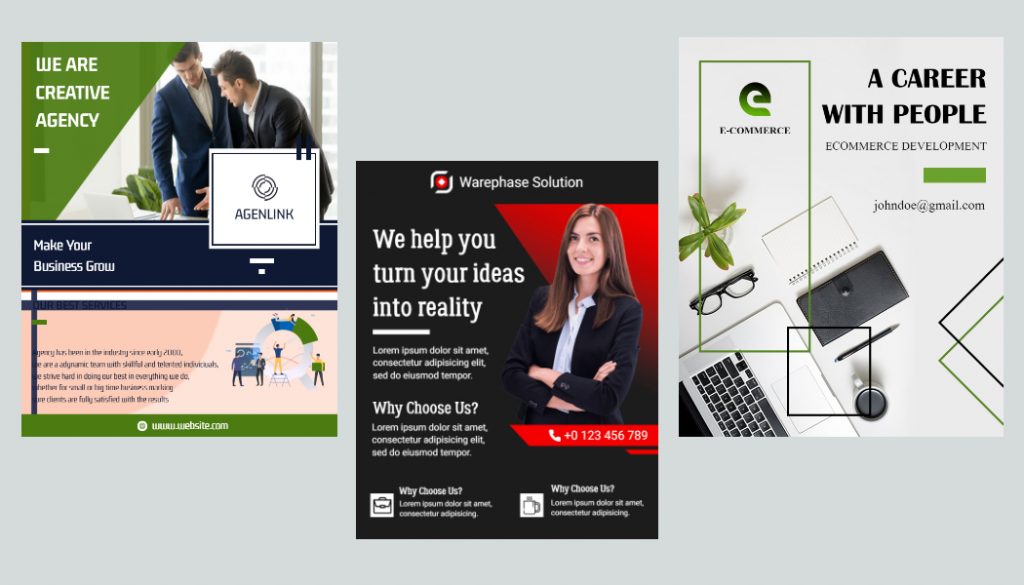 Target To The Right Audience
Once you have a better understanding of your business and people who might get interested, you know well where to target your flyer. You have a solid brand to appeal to them and reach your audience to advance it to the next level. Create ideas that encourage people to hold onto flyers and not discard them into bins using a flyer maker.
For all of those reasons, one thing you need to make sure to get into your customer's shoes completely is to lead up to their expectation. In continuation with the same flyer scenario, assume the canteen flyer is to be given to someone looking for a canteen. This fits well. Similarly, decide where you can spread your flyer and with whom – a knack for an effective marketing campaign.
Have A Distinctive Imagery
One element that can really help your flyer to stand out is the use of images. Images to be specific should be abstract and appropriate to the occasion at the same time. Imagery in your flyer can help inject some color into the whole aesthetic. It pops the text placed over and makes it apparent, and noticeable.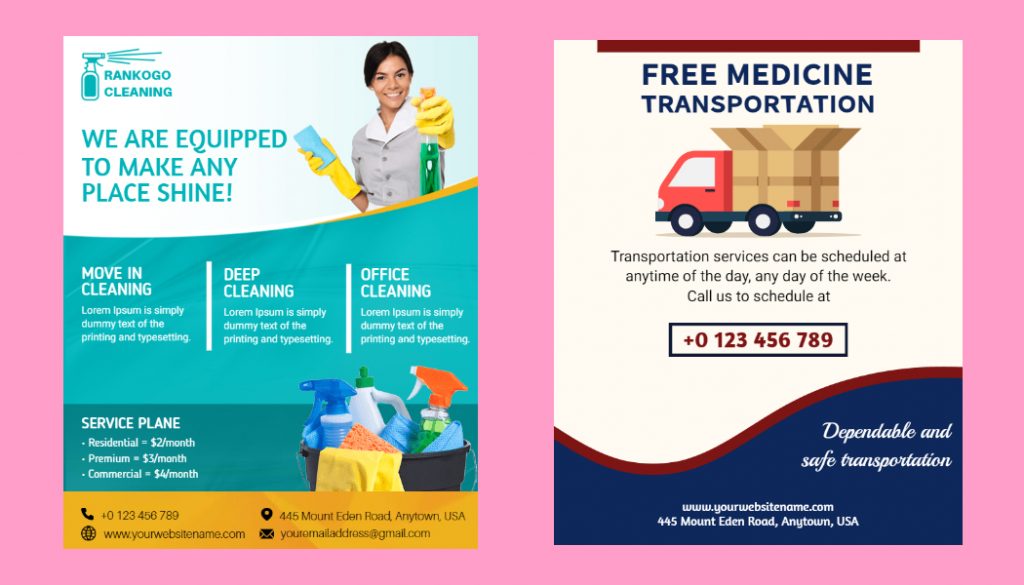 Influence the background color with suitable imagery. Quality is also important when it comes to imagery for advertising flyers. Images within a flyer are the most fascinating element among other elements available in a flyer and Poster Maker. We come to a decisive thought to read the flyer based on the type of imagery you have included. It's a strategy that has kept ambitious businesses around.
Highlight Promotions/Offers
Most of the headlines on business flyers templates are used to promote a recent service such as a Huge sale! Here's how to fix it, etc. Learn how some headline formulas sell like crazy. State the big benefit to users concerning the offer or an announcement to be made.
When you have an announcement to be made or promote your product then undoubtedly you need to highlight them on the top of the flyer. You can have a bold font style and text color contrasting the background theme – to draw attention. Do not forget to emphasize it in the form of a headline with a larger font.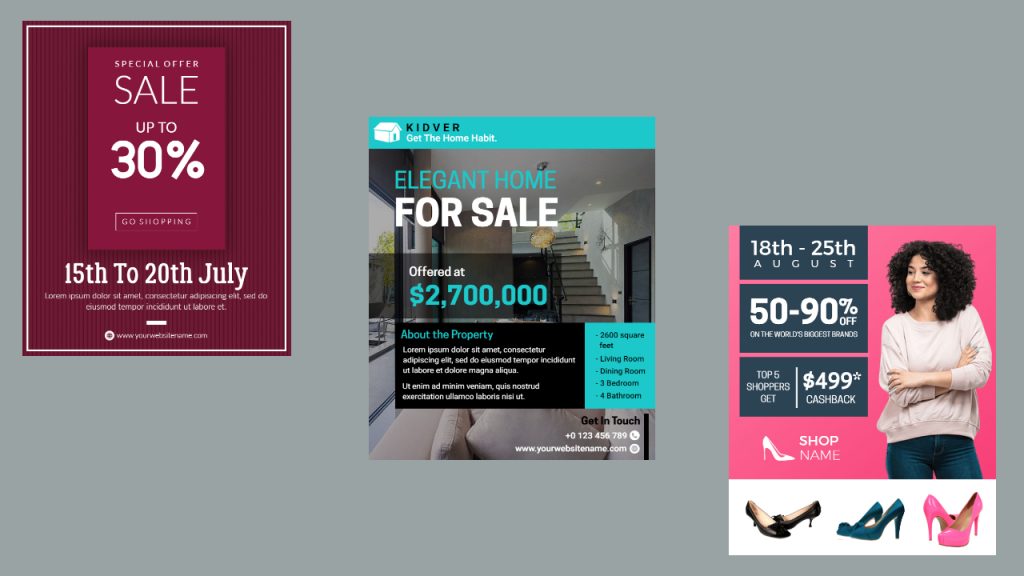 Make Use Of Call-To-Action (CTA) Words
A call to action is a kind of phrase that prompts an immediate response. Encourage quick sales by composing a call-to-action that is catchy and drives attention. A Call To Action can be a button or a headline, most prominently for the sake of making a purchase, visiting your store, or availing of the prescribed offer.
Learn the difference between stating features and benefits – before you define a CTA don't just only tell 'what' they should do, add on 'why' they should bother to seize your service. Your CTA must be powerful enough to instantly make an action. Get more sales and better return on investment(ROI) by effective use of CTA.
Speak Of The Forwarding Address
Following up with the competent use of CTA phrases in a sentence, essentially you also need to add on contact information whether it is your email address, contact address, or phone number.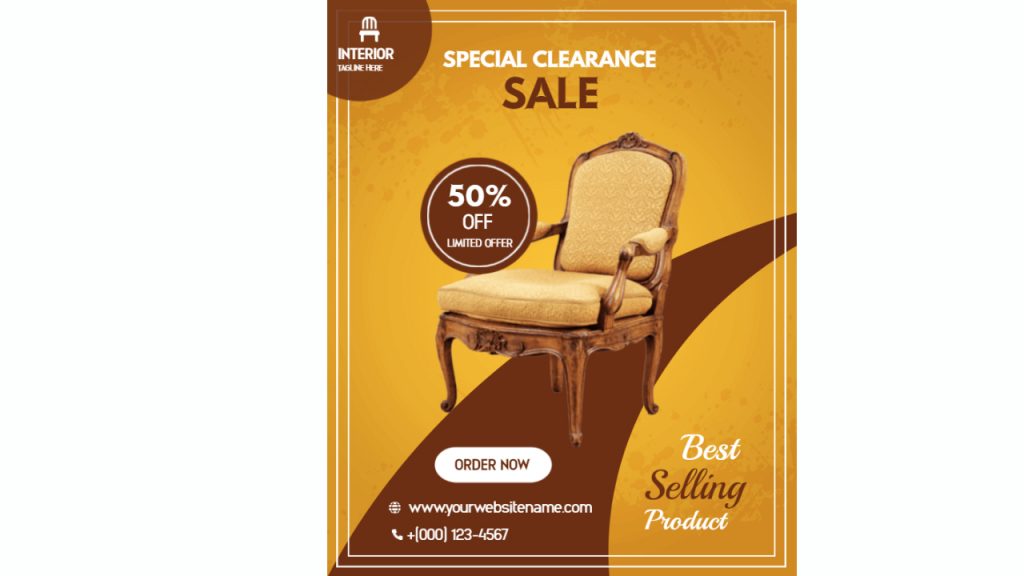 Including additional forms of communication besides just a phone number is proven to be incredibly useful and further improves the relationship with your customers by becoming even more accessible. With the stroke of a catchy headline forward them the address to be followed right below to opportune timely
Sit On Sensible Colors & Fonts
Just at that moment when your flyer content is ready to be published, you should give a thought to the color psychology you will embrace upon. The color palette you choose to have must be simplistic and fascinating enough. Of Course, it should match your branding logo. With Logo Maker, you can create logos professionally. And your vibe in totality.
Clearly, fonts should be explicitly presented with a professional touch. Avoid having a funky sort of typography. Lettering should be modern and proficient at the same time. Make your audience go wow at first glance ascending into a good impression.
Use The Logo For Impactful Branding
The last flyer design tip is All things considered but you are missing out on the most crucial argument – how to promote your brand through flyers. Establish your brand identity i.e. your logo in the form of a watermark or miniature version placed beside your brand name within your flyer.
You can search for free which will help you with free Flyer Templates to seek inspiration from. Wherein you can add your logo from your own device and mark a prestige. You can't miss out on making use of the logo for impactful branding as even if your users neglect your flyer on the first basis, your logo will help in better brand recognition.