In marketing, your call to action is the part of your ad that tells your target audience what to do once they click on your PPC ad and land on your website or landing page. The simplest example of a call to action on social media posts is "Buy Now!"
The more information you can provide your potential customers with your CTA, the better it will be for all parties involved. You can tell your audience what to expect when they click on your ad, and you can help deter the wrong users from clicking with a clear and direct message. While it's also important to understand which industry-specific phrases or messages your potential customers would respond well to, the CTA tips below are just as valuable.
What are these actions? How can some action be taken to make a viewer become a customer?
This action is nothing but CTA – Call to Action. But this has the stuff to be known in depth. Let us explore them now.
What Does CTA explain?
It is an indication for the reader to do something. Usually in the form of a button, clickable image, or link on a web page. After making your marketing case, it is the visual that allows the reader to take action. Move them to the "next step" in your sales funnel. They most often appear at the end of a blog post, at the bottom of a web page, scattered across a site, or included in social media CTA posts. You see them all the time.
Use Active Language!
A call to action should be clear and tell users what you want them to do. A great CTA should include active words like:
I like it
To buy
Check-in
Subscribe
Donate
All of these words encourage users to act. Also, you may want to create a sense of urgency and need to act now. Use these words in conjunction with phrases like:
The offer expires on December 31
Just for a short time
Order now and receive a gift
Get The Right Location
Another important factor is the location of your social media action on the page. Ideally, it should be placed at the top of the page and in the center column, so that people see it immediately without scrolling. On longer pages, you should repeat your CTA in several places and at the bottom.
Use White Space
To make your call to action even more prominent, don't just rely on location. Use the space around you: blank space. More space around the CTA will attract more attention. If you saturate your call to action with surrounding content, your visitors won't see it on the page.
Use Alternative Colors
Color is an effective way to draw attention to items, especially if you use alternative colors. For example, if your website uses blue and gray, your CTA will work great in highlighted orange. This extreme contrast leaves its users in no doubt what they should do next. Use a color wheel and select the opposite color from your main color. The opposite color will stand out but will also be aesthetically pleasing.
Size Matters
Make your call to action great! We have already established that location, color, and white space are important. However, size plays a crucial role. The higher your call to action, the more likely your visitors will notice you.
Have A Call To Action On Every Page
A call to action shouldn't be limited to just the home page or landing page. Every page on your site should have some kind of call to action that directs the user. If the visitor hits a dead end, they will walk away without responding to your CTA. Your CTA doesn't have to be the same for every page. Instead, you can use smaller steps that lead the user toward their end goal. Similarly, use CTAs to end all your communication. What's the next step for that call to action on a Facebook post, email, or even an Adwords ad? Tell people with a CTA!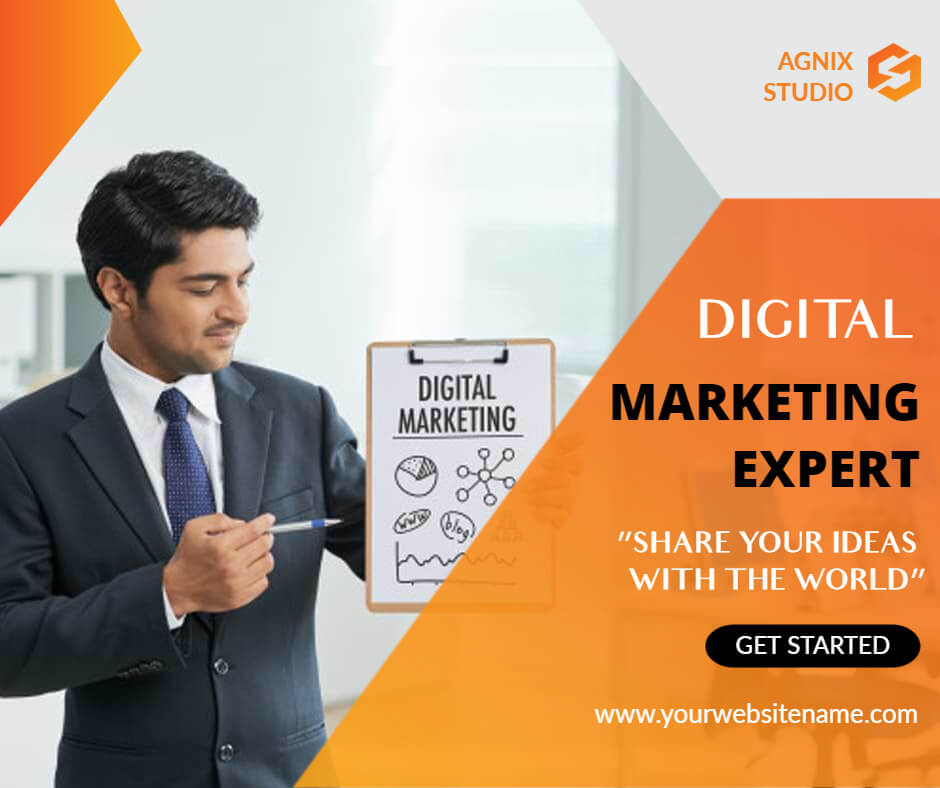 For example, a site like Portico does a good job of displaying your main CTA on every page of your site. The CTA also stands out for using a light blue color that is noticeably different from the other colors on your site. Choosing to display the call to action so prominently and make it stand out almost certainly leads to more conversions.
Call To Action Buttons:
1. Instagram:
Instagram is a trending social media. It has lots of action buttons. Sometimes we also find it fun. A CTA on an Instagram post need not always be something to buy alone. It also refers to the action you take after looking into the Instagram post Template.
You can make responsive actions like a shout out in the stories, forward to someone you want to share the post with, write comments to posts.
There are three different types of accounts, namely, private/public, creator account, business account.
When it comes to a business account, you have the following social media call to action options:
Health & Beauty (Book):
Easy to book appointments in the place you prefer.

EX: Acuity Scheduling, Appointments by Square, Appointy, Avec, BeautyDate, Booksy, Fresha, GenBook, GetSquire, Get timely, GlossGenius, Gopanache, MyTime, Salon Iris, Schedulicity, Schedulista, Setmore, Shore, StyleSeat, Treatwell, Vagaro
Dining (Reserve):
Easy to book a table in the place you prefer.
EX: Bookatable, Chope, Gurunavi, Jasper's Ristorante, OpenTable, Quandoo, Reserve, Restorando, Resy, SevenRooms, TheFork, Tock, Yelp
Events (Get Tickets):
You can get tickets to your favorite places easily.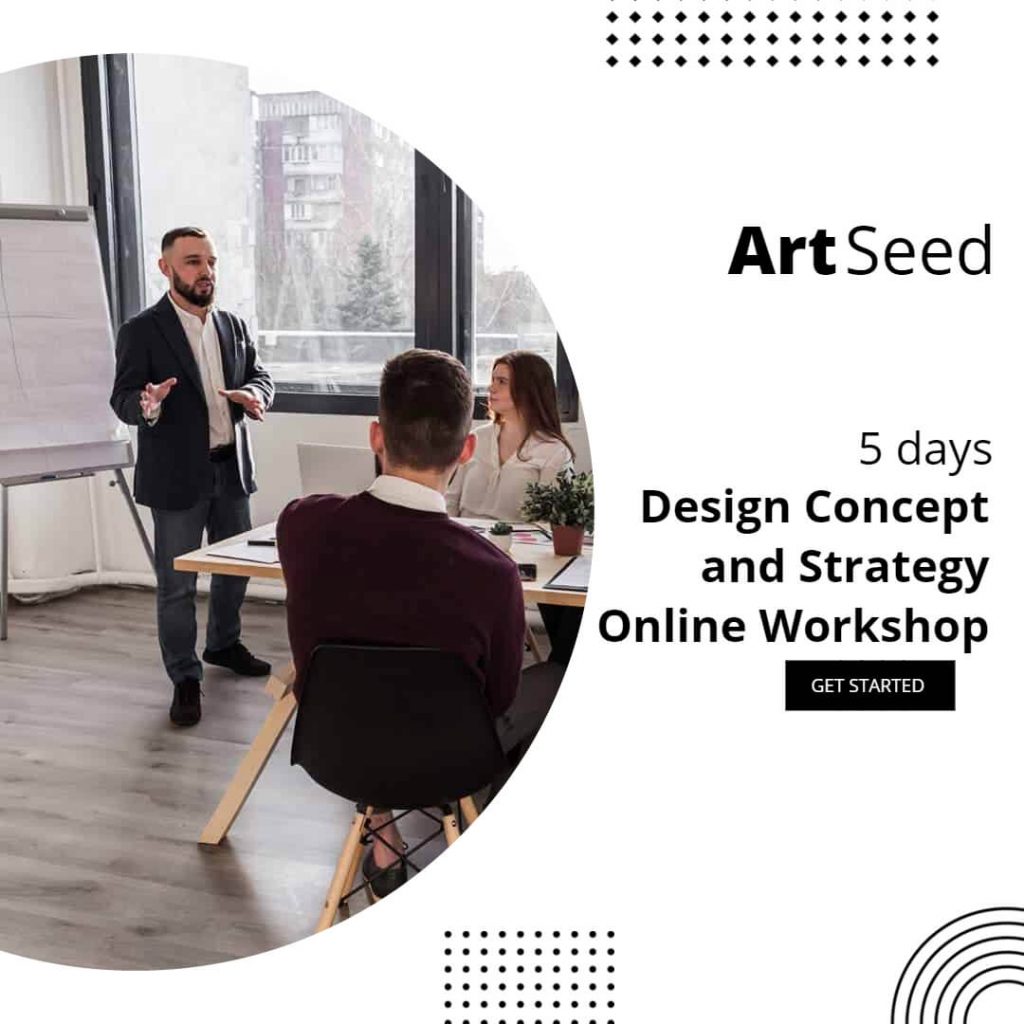 EX: Eventbrite
Gift Cards:
Now it's also possible to shop your gift cards on Instagram
EX: Gift Up! Kabbage, LoyLap, Raise, Square, SumUp, Toast, Yiftee
Order Food:
Feeling tempted and hungry after seeing the food post, It is okay! You can order immediately and eat.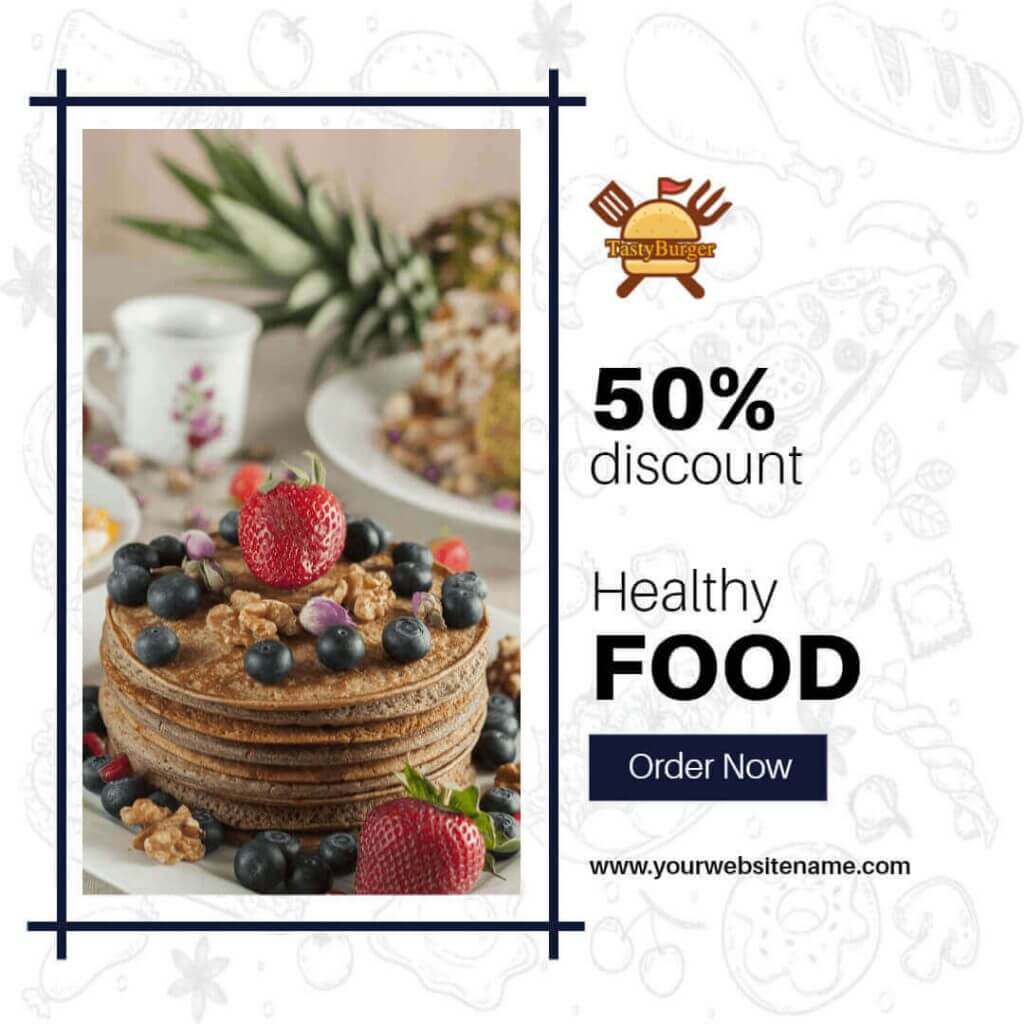 EX: Appetito24, Caviar, ChowNow, Deliveroo, delivery.com, Domicilios.com, DoorDash, food panda, GrabFood, Grubhub, PedidosYa, Postmates, Rappi, Seamless, Toast, Uber Eats.
2. Facebook
Facebook is the first known popular social media that ever came into existence. It provided us with so many options. Social media marketing happened to grow through Facebook initially.
Call To Action (CTA): Stop Scrolling:
The phrase Stop Scrolling attracts us and makes us wonder what could be there? It gives us the curiosity to know.
It is also a way of engaging the viewers to respond and react with Facebook Post Maker. Some attractive words can make people reciprocate in action.
Other Powerful Call To Actions Used In Call To Action On Facebook Post Are:
GET
BUY
SHOP
TRY
LEARN
BUILD
SIGN UP
REGISTER
CLICK
DISCOVER
These words are usually made attractive with all possible effects. These are easy to spot.
Call to action social media examples usually create a sense of urgency. It is a way to grab more followers and customers.
3. Linkedin:
LINKEDIN is a professional marketing network that connects professionals in different fields. It is a massive network that allows the sharing of profiles. Job seekers and companies can communicate easily. It is also a type of marketing that also has a call to action on Linkedin posts.
CALL TO ACTION (CTA)
Keep me informed.
Talk to us.
Give us a call.
Find out more!
Learn more information.
Click here and save!
Sign up for our newsletter.
Take action!
Join our mailing list.
Join here.
Become a member!
Subscribe to our blog.
Follow these steps!
Partner with us.
Start a trial.
Try us out now.
Let's talk.
Try it today.
4. Twitter
Hoping to drive even more engagement from your promoted tweets, Twitter Post Templates is now offering businesses the option to add a CTA button. It is also a type of marketing that also has a call to action on Twitter posts. In recent times, Twitter has announced the ability to add CTA buttons to direct messages.
Call To Action (CTA)
Marketers have resorted
A combination of engaging images
Videos and hashtags
To drive engagement.
Conversational ads
Giving users the option
Custom hashtags
Pre-written tweet
Such a social media post maker can be beneficial for B2C and B2B marketing campaigns, especially when engagement measurement is essential for campaign reporting.
5. Whatsapp
A new option appears for advertisers who drive organic posts, allowing them to add a CTA that sends people to WhatsApp. Click CTA for WhatsApp is only available for pages that are improving their organic posts at the moment and is not available through the Ads Manager or Facebook Marketing API. It is also a type of marketing that also has a call to action on posts.
Call To Action (CTA)
Many people already use WhatsApp
To communicate with small businesses.
It's a quick
Convenient way
Stay in touch.
By adding a click button for WhatsApp to Facebook ads, businesses can now make it even easier for people to learn about their products, schedule an appointment, or use their service.
Wrap Up
These call-to-action examples show that having a strong, intentional, and well-crafted CTA can breathe new life into your campaigns. Not having one could sink even the best content. It's also important to remember that social calls to action shouldn't be limited to a PPC campaign or bulk email; they should be used in as many types of marketing content as social media post maker.
Your blog post can encourage people to leave comments, subscribe to the newsletter, or try a new product; Your Instagram post may encourage users to "check our bio link for more information!" Many companies underuse calls to action, so take a look at your content and see where you need to make an effort to incorporate them more often.