Marketers find it difficult to disregard the video marketing channel due to its enormous appeal. However, with such widespread appeal comes fierce rivalry. There's a never-ending supply of video footage on the channel. So here you know about how to get more youtube subscribers
Every day, consumers view 1 billion hours of YouTube. That works out to 8.4 minutes a day per person.
Subscribers are everything on YouTube, and one of the most important indicators for determining success is the number of subscribers the channel has. The videos will receive more views if you have more youtube subscribers.
The more videos one post, the further people are watching them; therefore, releasing them frequently has a significant effect on the subscriber count. As a result, YouTubers will receive more interactions, likes, and comments.
Getting subscribers on YouTube, on the other hand, requires more than merely uploading videos. Here are some suggestions for growing your YouTube subscribers base:
1. Create Content That Is Both Entertaining And Instructive
One must offer entertaining and informative information if you want people to view the video. Here are some suggestions for improving the content:
Construct the content with a specific target audience in mind.
Ensure to plan out the video script long in advance to cover all of the essential aspects and not overwhelm the audience with extraneous information. If you believe a single video contains too much material, divide it into many videos.
To make content more appealing, include images.
Always begin the videos with an intriguing hook that will entice viewers to watch the entire video.
Use only original materials. If you use someone else's ideas, the video will not be as entertaining, and you may risk alienating viewers.
To engage the audience, including cards, end panels, and pattern breaks.
2. Maintain Consistency In The Content
When you're making new videos, make sure they're relevant to the target audience.
Viewers won't know what to anticipate from the channel if someone uploads a casual vlog one week, a gameplay video the next, and further a cookery video. They'll be less inclined to subscribe if they have no idea what the YouTube channel is all about.
One might receive many strange page views in the end but probably won't get any long-term subscribers.
Instead, choose a channel concept to give people a reason to join the channel.
3. Make YouTube Videos More Effective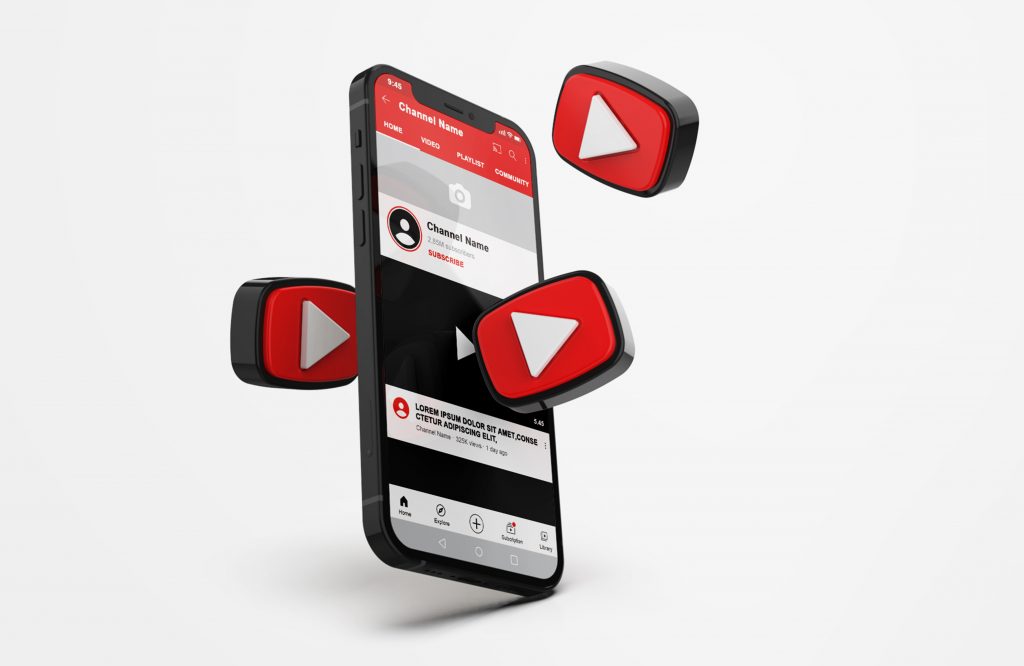 The material will perform better on YouTube if you optimize the videos. Viewers of the videos are more inclined to engage with the content. You may optimize several video aspects, including the headline, caption, video, and other title tags, to guarantee that the films reach the correct audience.
Title
Using an identical keyword in the title of the video can help you rank higher. In the end, a higher rating translates to more hits and subscribers.
Description
Ensure to write all of the relevant information in the video description, such as tags, headers, and hyperlinks.
Timestamps allow viewers to select a particular segment of the video and jump immediately to it. Linking to other relevant videos in the caption will enable you to highlight other videos while also keeping your material interesting.
Video Tags
They aid in the discovery of the video by others.
You can also enhance the channel in the following ways:
Add a start screen and an end screen to the YouTube videos.
Upload a fascinating thumbnail.
Upload a synopsis of the clip.
A starting screen that shows people what the videos look like right away and an end screen that is not gloomy and non-descriptive.
4. Produce High-definition Videos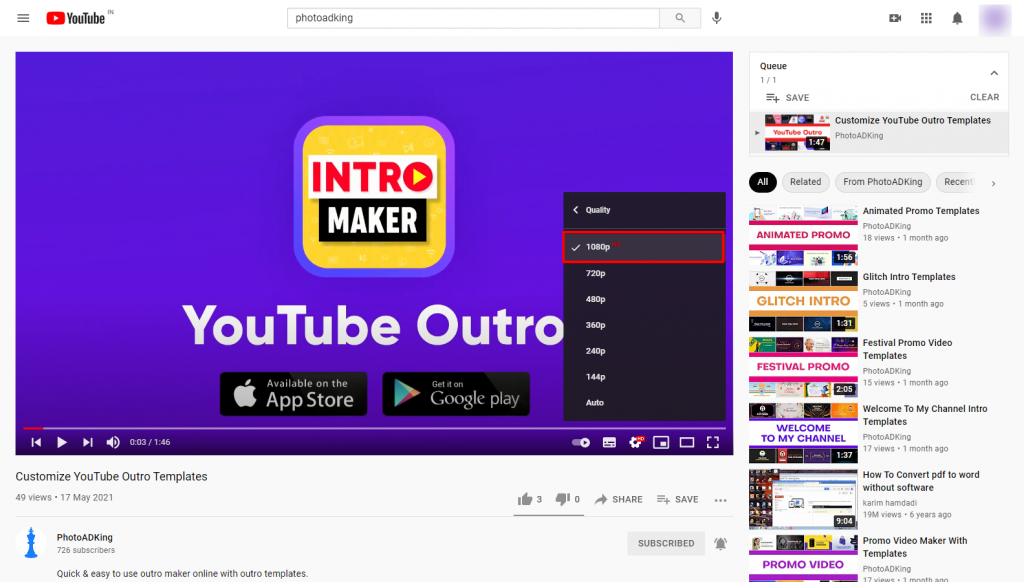 People dislike watching videos with low audio and video quality. Use good audio editing software to create engaging audio for your audience.
People will take you seriously and interact with the videos if you have a quality video in place. Following these basic measures will help you establish that positive identity.
Make sure that you film the video in a silent room with no background sound.
Capture any videos at a resolution of 1080p or more significant. YouTube prefers to rank videos in high definition.
Plan out the video script in advance to know the right things to say and cover all of the essential points.
Use a tripod to steady the video recordings and shoot horizontally. A clip-on lens can be used for wider shots. If recording a screen for making tutorial videos, make use of good screen recording tools for better quality and easy accessibility.
Select an excellent video editing program.
Finally, double-check the work before publishing it.
5. Incorporate Strong Call-to-actions Into The Videos
YouTube has made this simple for marketers by enabling them to include end screens or cards in their videos.
End Screens:
An end screen shows up at the end of the video with a call to action. End cards can be used to encourage viewers to subscribe to the channel, direct them towards the following video, or even advertise a business website or crowdfunding effort. Depending on the purpose, end screens allow you to choose from four different elements.
Cards
Use YouTube cards if end screens are not your style. These enable users to include extra involvement in the video, such as directing viewers to a specific URL, displaying a movie or playlist, advertising the channel, or polling the viewers.
6. Interact With The Audience

It provides the viewers a sense of satisfaction when YouTubers interact with them. This increases the number of people interested in subscribing to the channel. This is why, to grow any YouTube subscribers base, one must engage with the audience.
If someone takes the time to view the video, greet them at the finish and suggest where they may learn more.
Encourage people to leave comments and criticism on the video. The link between video comments and ranks is pretty significant. Take notes on the critique and include it in the video. One can always obtain fresh concepts from the viewers and use them to make new films.
Excellent comments are also rewarded for their support, which helps to improve engagement. One doesn't have to conduct a pre-recorded video all of the time; live streaming is an excellent method to communicate with the right audience at the right time.
Another potentially effective strategy to drive more subscribers to your channel is to integrate YouTube videos as video ads on publishers' websites via your video ad server tech.
you can create Thumbnails, Channel art, Logos for your channel, Youtube Intro, and outro using PhotoADKing.
YouTube Thumbnail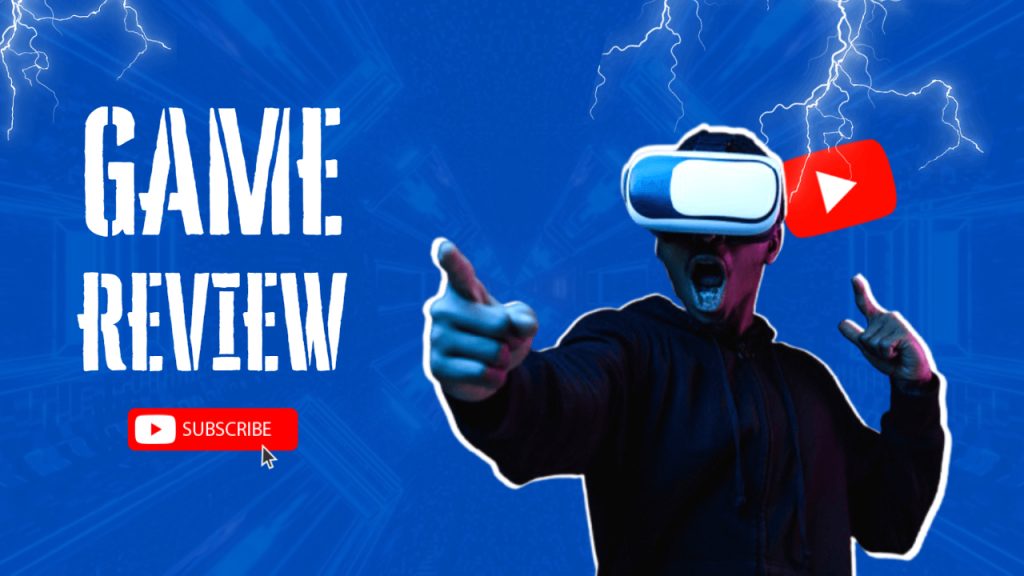 ---
YouTube Channel Art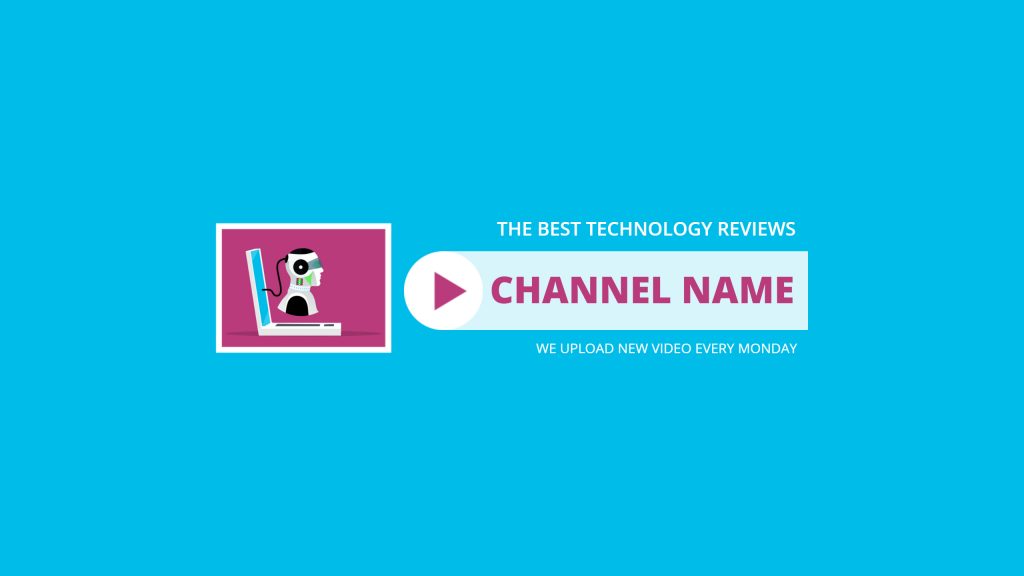 ---
YouTube Channel Logo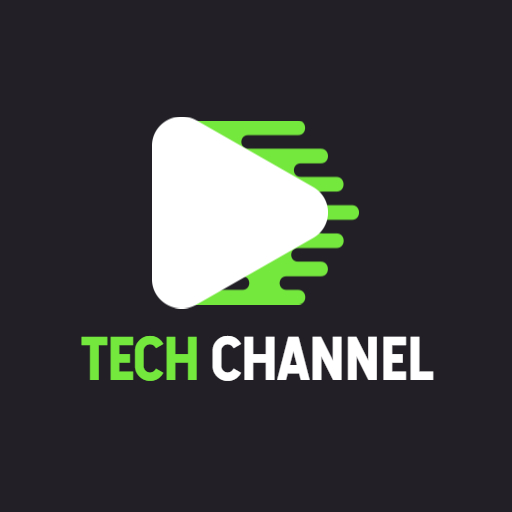 ---
Youtube Intro
---
Youtube Outro
Conclusion
To establish yourself as a YouTube pro, you'll need to increase your subscriber count. To achieve this is to create high-quality content and optimize crucial sections. In the end, the most important thing is to avoid losing enthusiasm. If you're passionate about it, you'll see those subscriptions sooner or later.