Do you need eye-catching pressure washing flyer ideas that attract potential consumers and generate more leads?
There is no need to look any further!

Now, you can quickly create a pressure washing flyer that would be attention-grabbing, and professional-looking using PhotoADKing's flyer maker. So, prepare yourself for creating successful flyers, design professional flyers, and grow your business!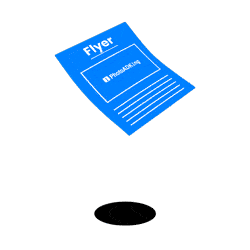 Design Your Flyer in Few Steps with PhotoADKing
Utilise PhotoADKing's flyer maker to create stunning pressure washing flyers. Test it out.
Explore Flyer Maker Now
Okay, let's get started with an overview of everything you'll learn in this article. We'll explore a variety of pressure washing flyer ideas that have proven successful in attracting customers. From color schemes and fonts to headlines and graphics, we'll provide actionable tips to make your flyers stand out.
Table of Content
Pressure Washing Flyer Ideas
Unlock the potential of your pressure washing flyer with these pre-designed template ideas which need to be considered while customizing the flyer that will save you time and effort in creating exceptional promotional material.
Here are some pressure washing flyer templates that can help you produce an outstanding pressure washing flyer without having to start from scratch:
1. Play With Colors
The color scheme is one of the most important elements of your flyer design. Choose bright and vibrant colors that are eye-catching and attention-grabbing. You can use a combination of colors that complement each other.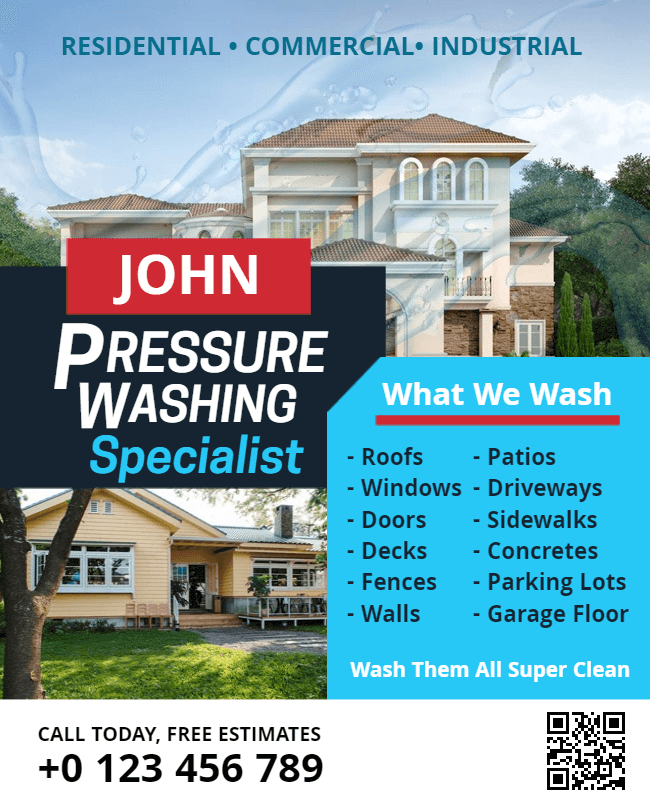 2. Use Photography
Incorporate high-quality images of your pressure washing services so in action to showcase your expertise and professionalism. Use images that highlight the effectiveness of your services and showcase the before and after results of your work.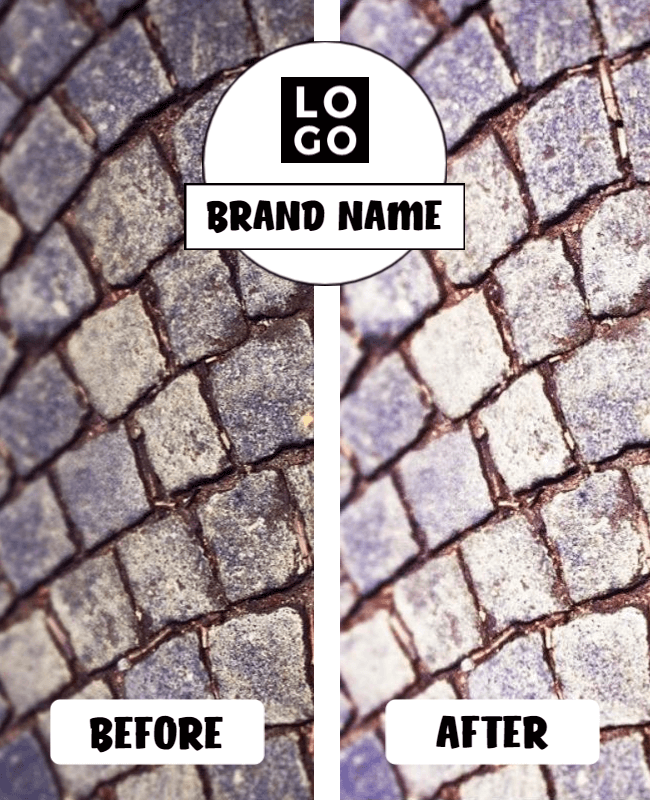 3. Mix It Up
Your flyer will seem quite unique and distinct and will stand out if you combine various colors, font sizes, and patterns.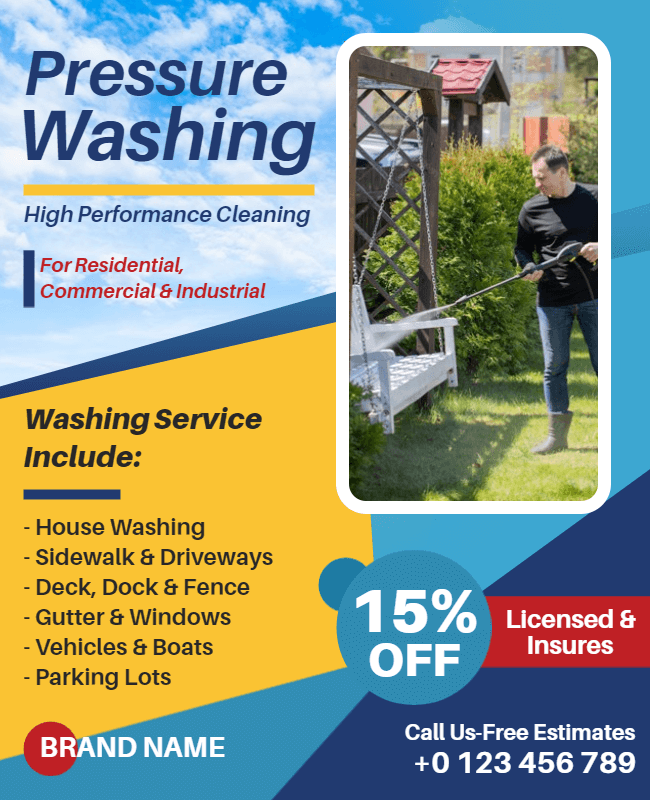 4. Go With Bold Fonts
Use bold and attention-grabbing fonts to make your flyer more impactful and memorable. So choose the best font for flyers that are easy to read and convey a sense of professionalism and expertise.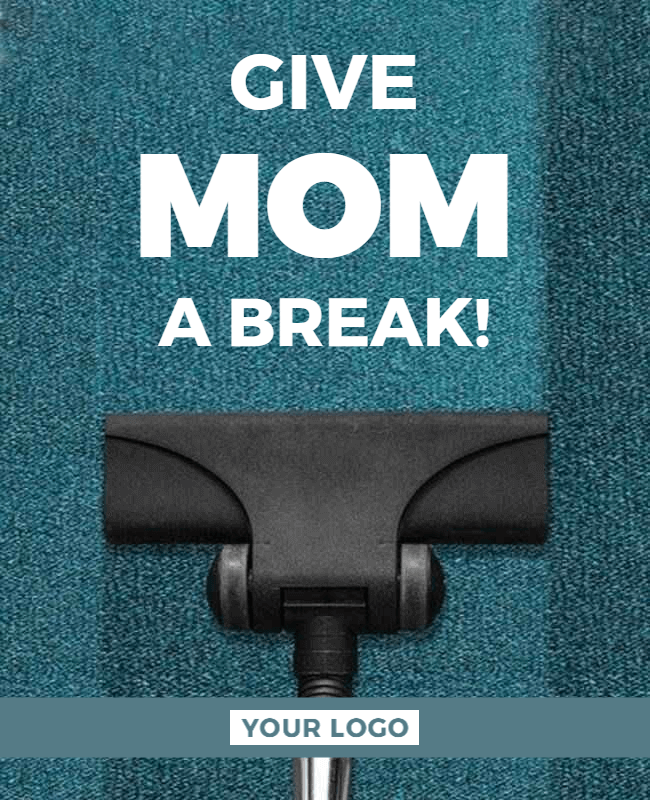 5. Make It Minimalistic
Create a simple and clean flyer design with minimal elements to convey a sense of professionalism and efficiency. Use white space to create a clean and uncluttered layout that highlights the most important information.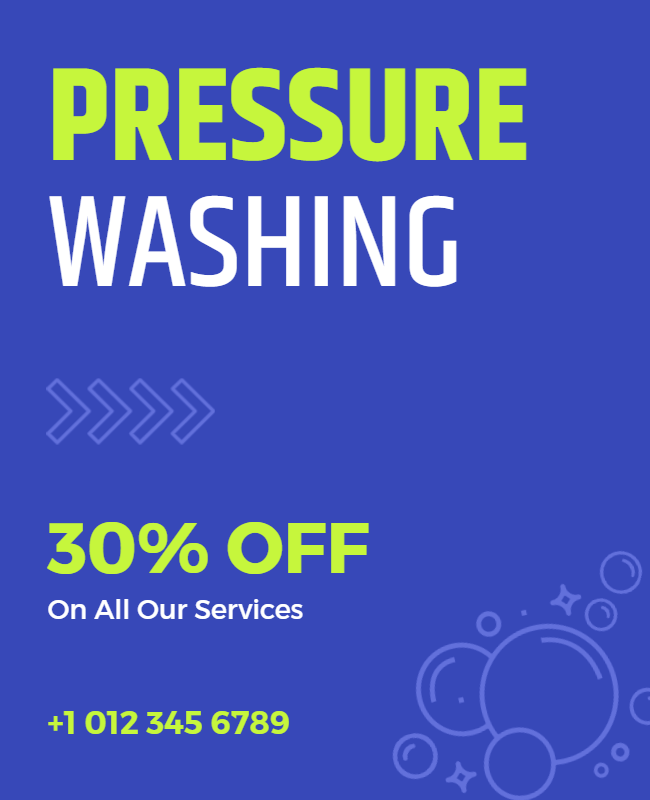 6. Go With the Offer
Highlight a special offer or discount on your flyer to attract more customers and increase conversions. Use bold and attention-grabbing text to make your offer stand out and motivate potential customers to take action. For more inspiration, check out the promotional flyer ideas guide.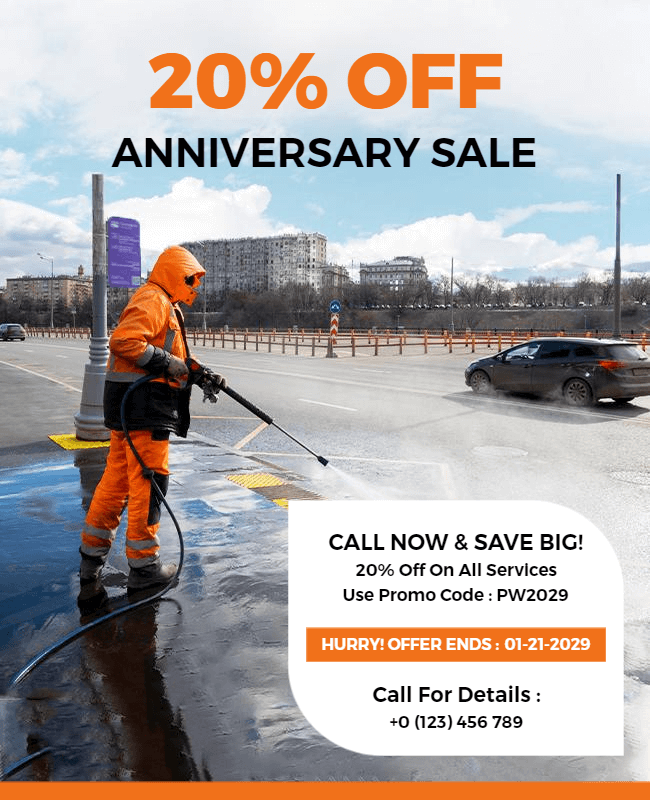 7. Go Dark
This pressure-washing flyer template has a darker, more dramatic design that's perfect for catching people's attention. The background is black, and the text is white, yellow, and bright, making them stand out even more.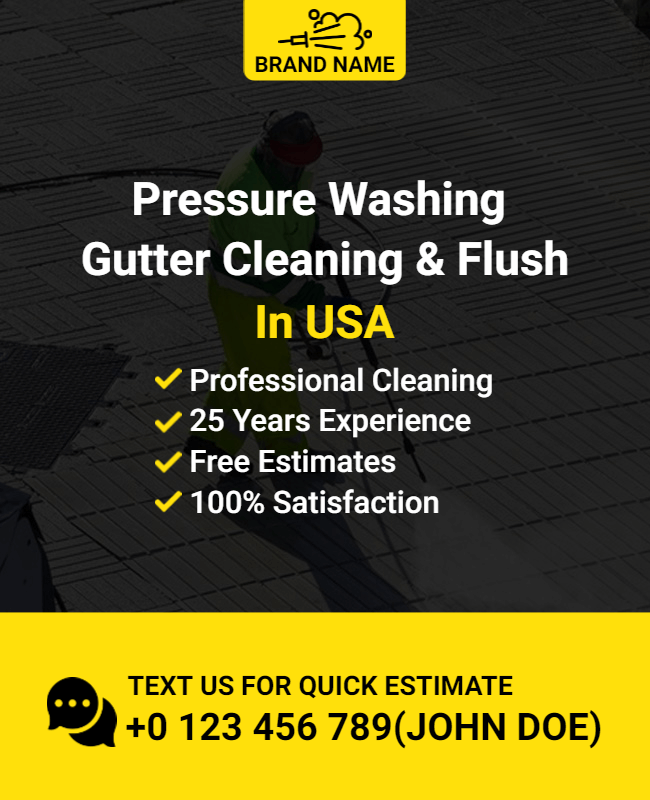 8. Keep It Simple
Create a straightforward and easy-to-read flyer with clear and concise information about your pressure washing services. Use bullet points and short sentences to convey the most important information in a simple and straightforward way.
9. Show Services
List your pressure washing services and pricing options on your flyer to give potential customers a clear idea of what you offer. so use a clear and organized layout to make it easy for customers to understand the different services you offer and the prices associated with them.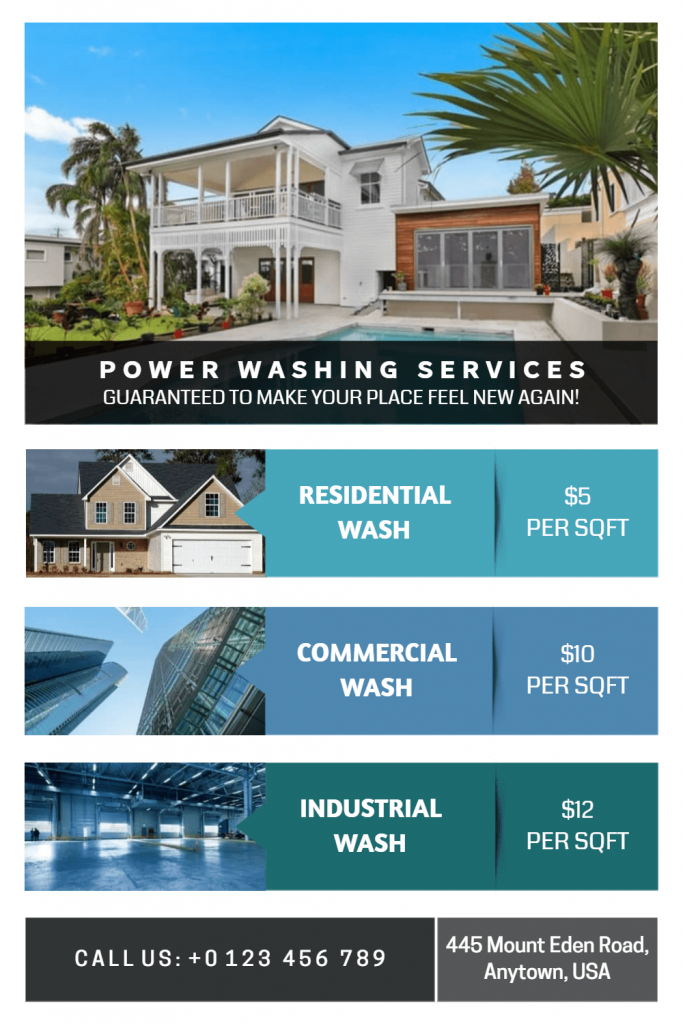 10. Try Gradient Flyer Prints
Create a bold and vibrant flyer design using gradient colors and prints because it grabs attention and stands out from the competition. Use bold and bright colors that are visually appealing and use them to create a modern and trendy flyer design.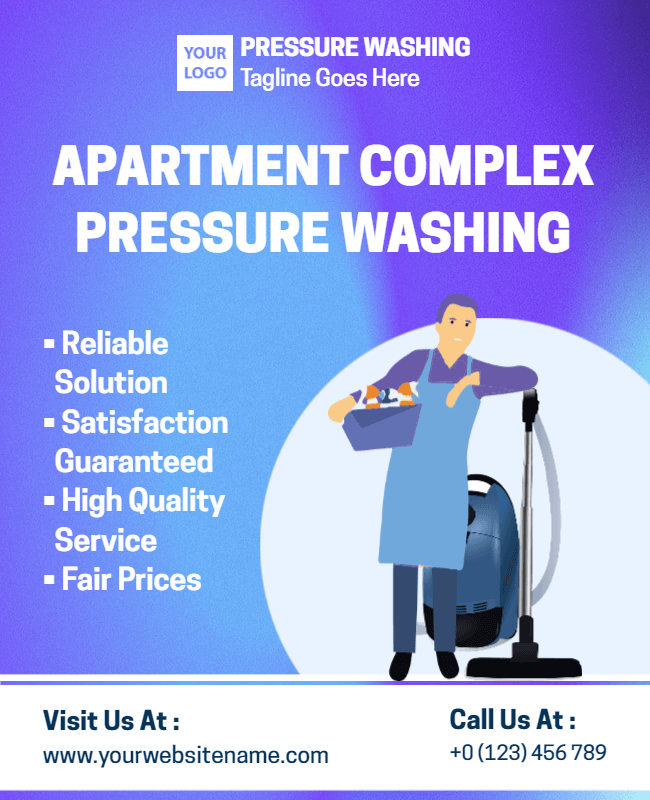 Furthermore, we greatly appreciate your presence on our blog and your interest in its content. If you are enjoying our blog, you might also be interested in exploring our other blogs that cover a wide range of topics.
Recommended Read:
Conclusion
In conclusion, creating a well-designed pressure washing flyer and using a template can be an effective way to promote your pressure washing services and attract new customers. So by following the pressure washing flyer ideas outlined in this article, you can create a flyer that stands out and entices potential customers to contact you.
Read more Related Blogs
FAQs
What are some tips for creating an eye-catching pressure washing flyer?
To create an eye-catching pressure washing flyer, consider using bold colors, incorporating high-quality photographs, experimenting with different design elements, utilizing attention-grabbing fonts, keeping the design minimalistic, highlighting special offers or discounts, and using dark backgrounds for contrast.
How can I make my pressure washing flyer visually appealing?
You can make your pressure washing flyer visually appealing by playing with colors, using photography, mixing design elements, using bold fonts, keeping it minimalistic, and trying gradient flyer prints.

Why is it important to keep the design of the flyer simple?
Keeping the design of the flyer simple is important because it allows the key information to stand out and be easily understood. A cluttered design can confuse readers and make it harder for them to grasp the main message of your flyer.

How can I effectively showcase my pressure washing services on the flyer?
To effectively showcase your pressure washing services on the flyer, use high-quality images of clean surfaces, clearly describe the services offered, highlight the benefits of your services, and emphasize your expertise and experience in the pressure washing industry.

What are gradient flyer prints, and why should I consider using them?
Gradient flyer prints involve using color gradients or blends to create a visually appealing background or text effect. Using gradients adds depth and visual interest to your flyer design, making it more eye-catching and memorable to potential customers.

Do you want to experiment with a pressure washing flyer template? Use PhotoADKing's flyer templates for quick and simple flyer design. Make a strong first impression with eye-catching images that easily convey important information. Also, try PhotoADKing today for quick and easy pressure washing flyers!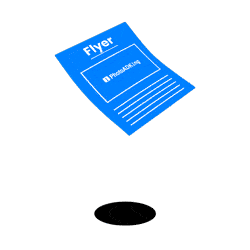 PhotoADKing offers 20,000+ pre-designed flyer templates.
Choose a pressure washing flyer template from a wide range of collections and customize it with ease.
Choose Flyer Template Now