People move to Crello (Now VistaCreate) or Crello alternatives that give liberty to anyone to create a professional-looking design since not every one of them gets comfortable with Photoshop or other professional graphic designing tools.
Though Crello is not the only option in the market, there are plenty of great tools that are giving head-to-head competition to Crello. PhotoADKing is one of them which stands out the best among all the Crello alternatives. PhotoADKing offers way better features and functionality than Crello and other tools similar to Crello, making it a great choice in every aspect. Read the quick comparison below to know the key features of both tools.
Crello vs PhotoADKing (Quick Comparison)
This is a quick comparison that will help you to pick the best.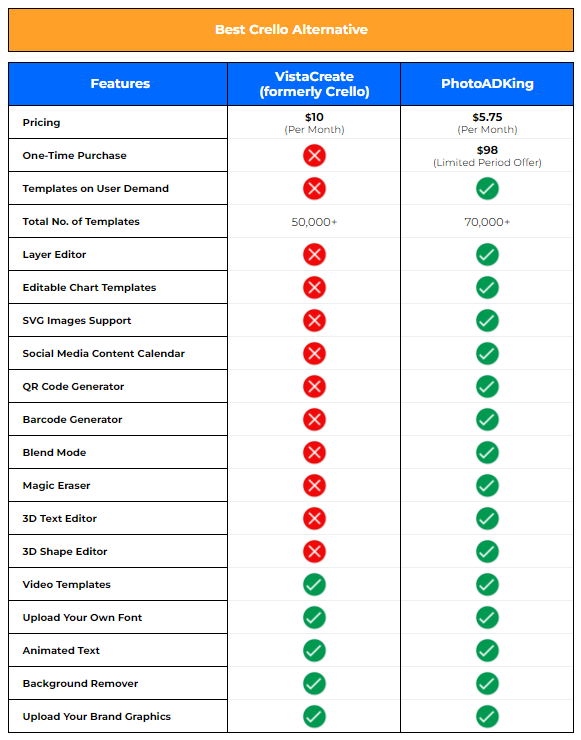 The Key Features of PhotoADKing – A Brilliant Crello Alternative
PhotoADKing allows users to make stunning designs and visuals in just a few clicks. You do not require to have professional designer skills to have such output. It is a great tool that helps to boost your marketing by creating flyers, posters, banners, etc. You can also create attractive visuals for social media. Here are some of the key features of PhotoADKing:
Pricing (Per Month)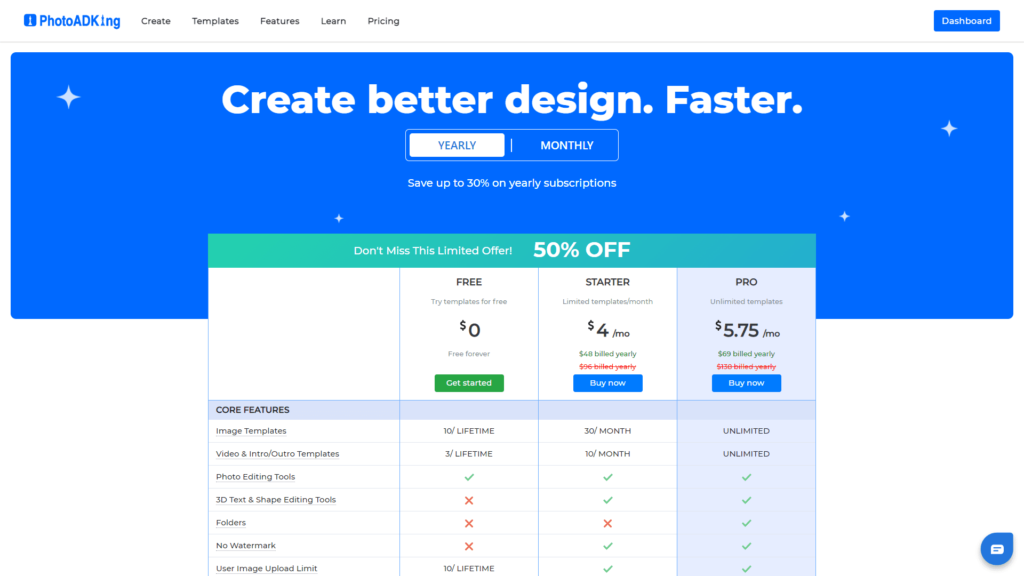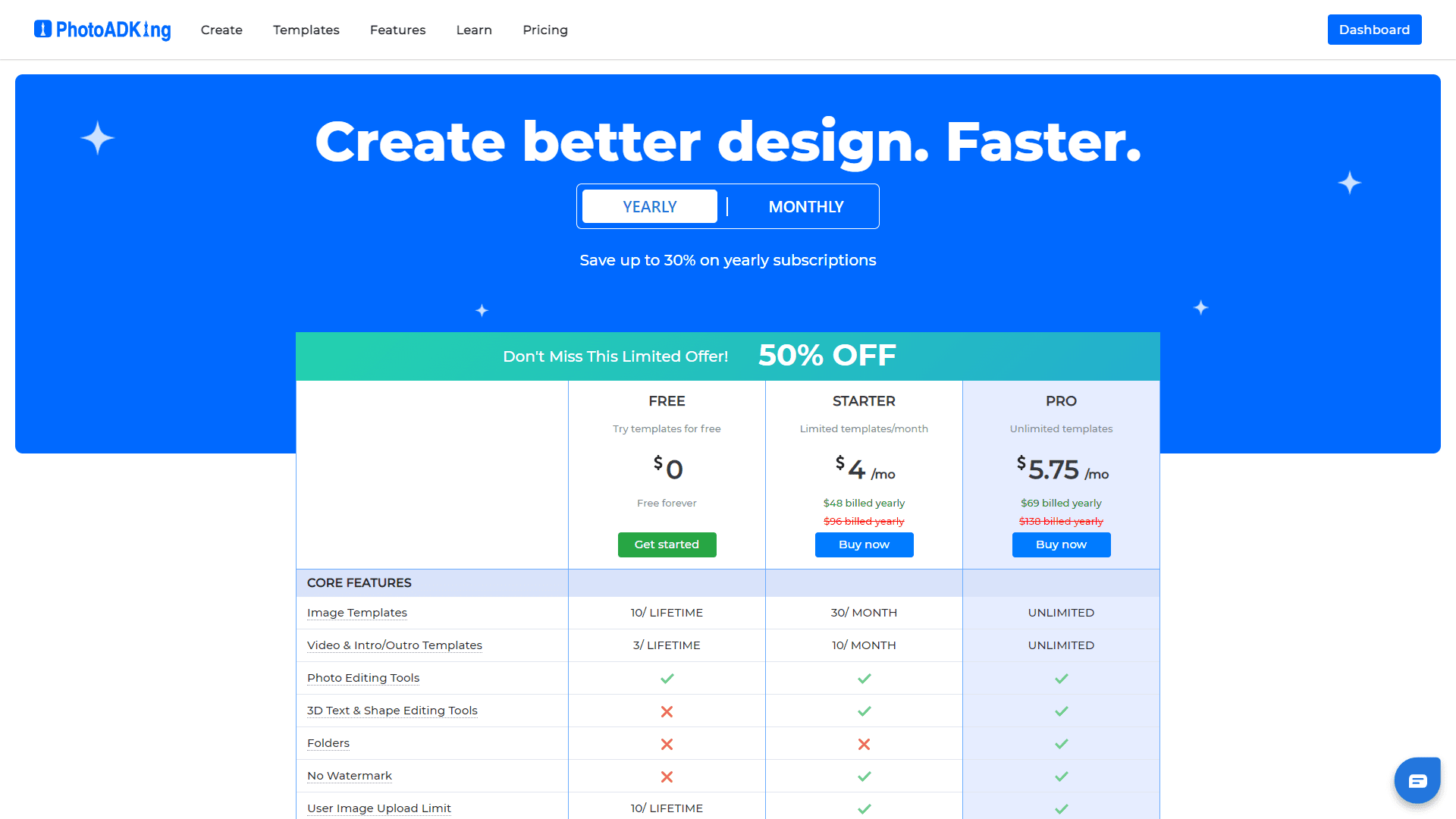 PhotoADKing's pricing makes it an unbeatable contender in the industry. It comes at a very low price but offers a lot of fantastic features which you will come to know about below.
One-Time Purchase (Limited Period Offer)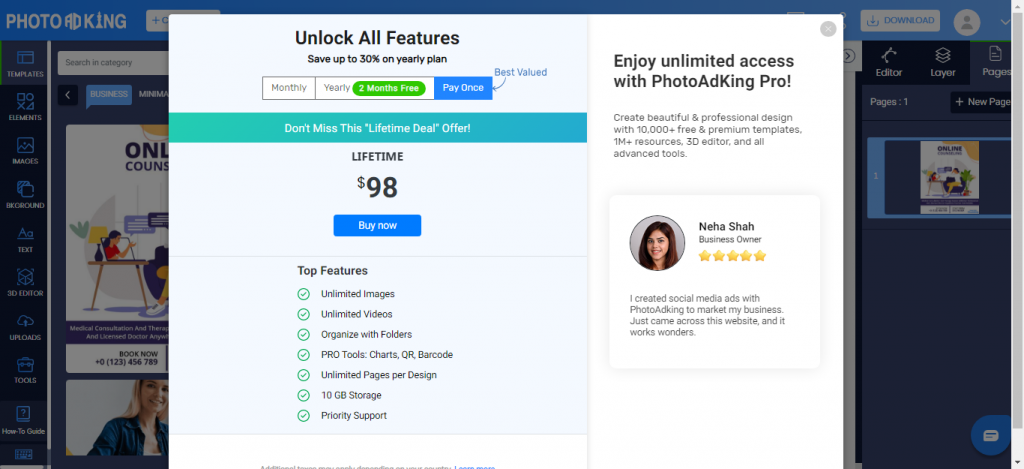 If you are seeking out the maximum affordable, one-time buy choice for your layout needs, PhotoADKing is the best bet for you. You will get access to all templates and other premium features at just $98 (Limited Time Offer).
Templates on User Demand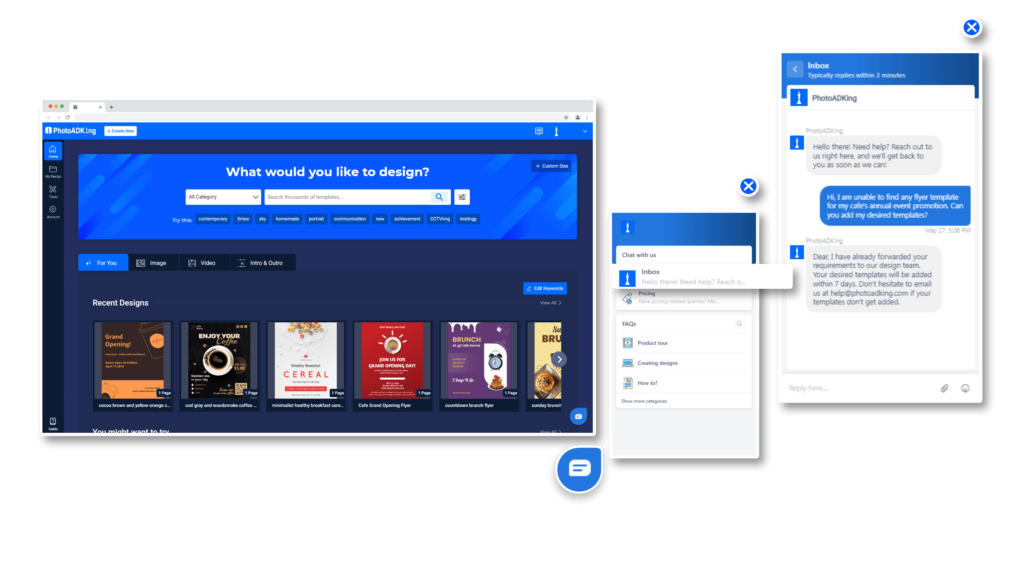 The templates on the User Demand option are available on PhotoADKing. This means that you can directly request specific templates you would like to have.
To make a request, message through the help center or send an email with your template request.
Layer Editor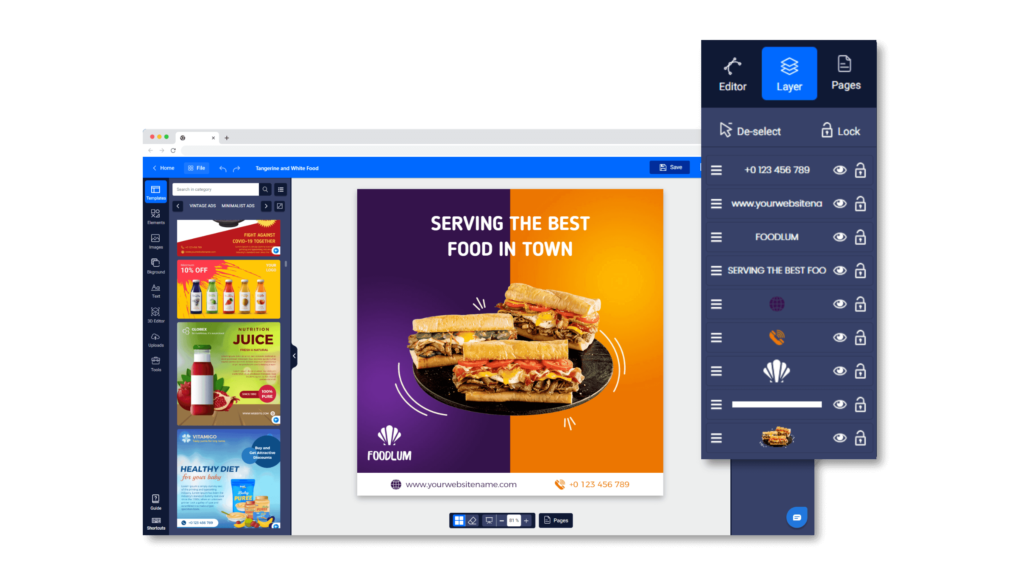 If you are looking for more in your design works, you'll surely want to use an alternative with more features than Crello. PhotoADKing's Layer Editor allows you to easily manage your design elements. You can function distinctive layers withinside the templates as you need, and also, you could conceal and lock layers.
Upload Your Font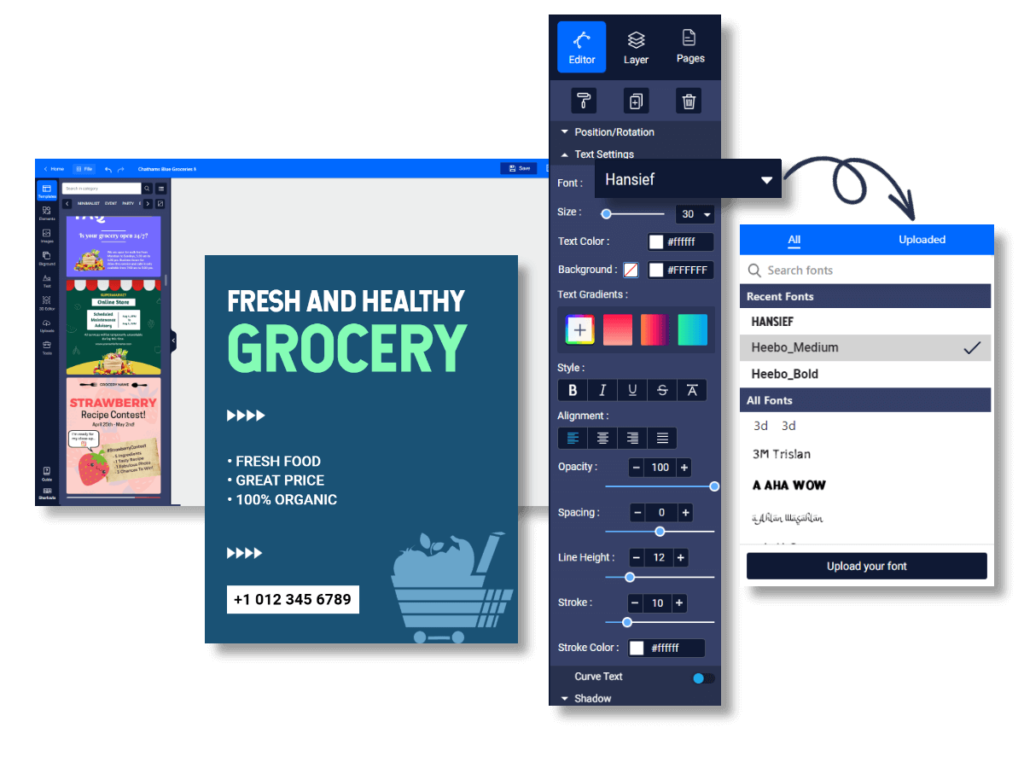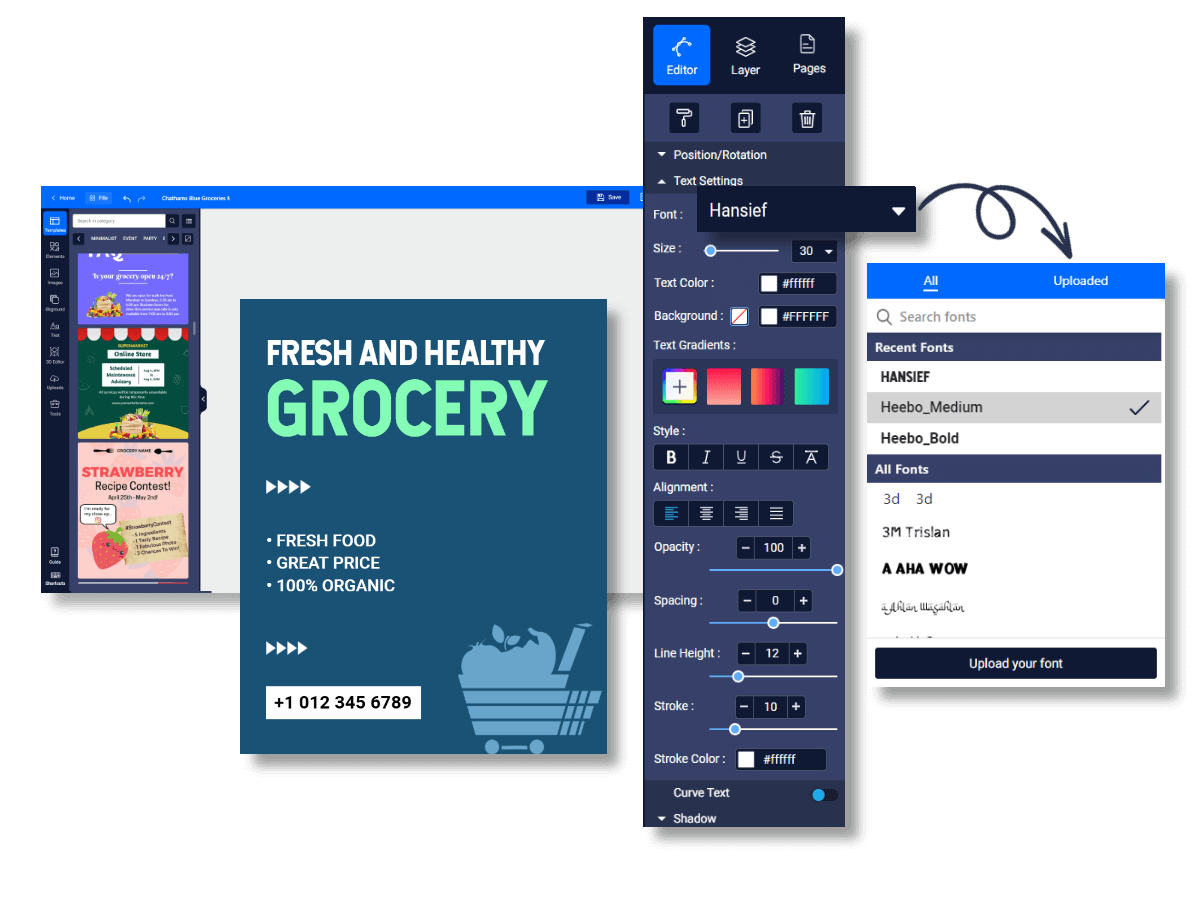 PhotoADKing allows you to upload your fonts and use them in your designs. This is a wonderful manner to make certain that your designs have suitable typography to suit your brand identity. Just go to the 'Text Setting' and click 'Upload Your Font'. Then find your font in the uploaded fonts and start using it as you needed.
Chart Templates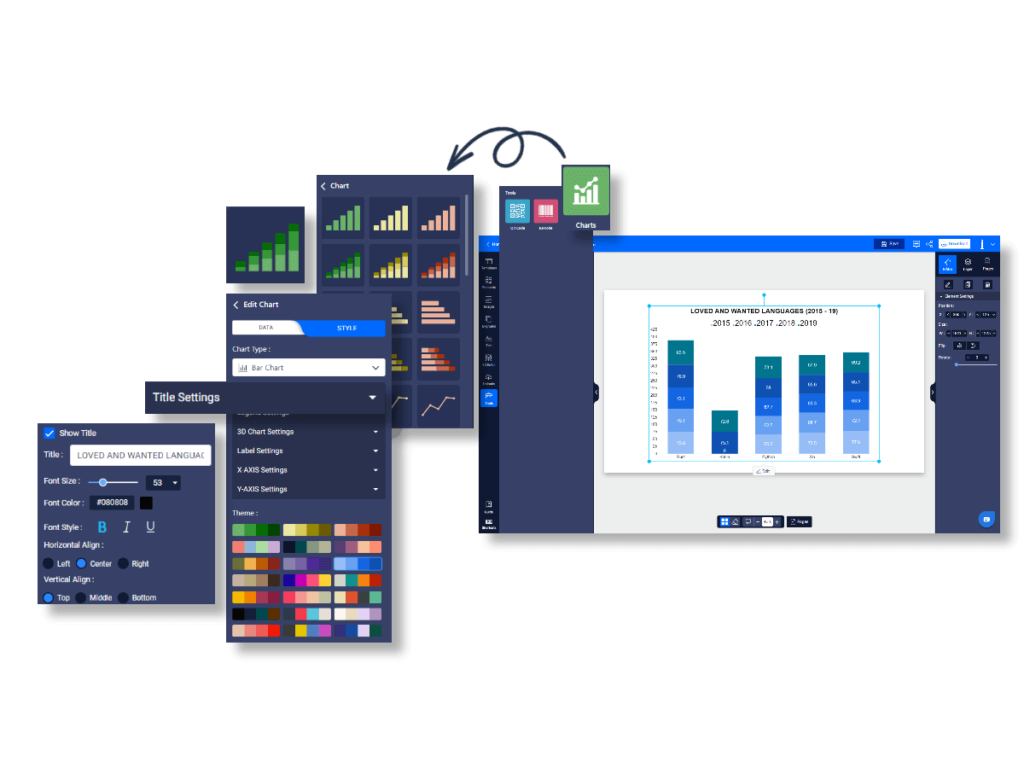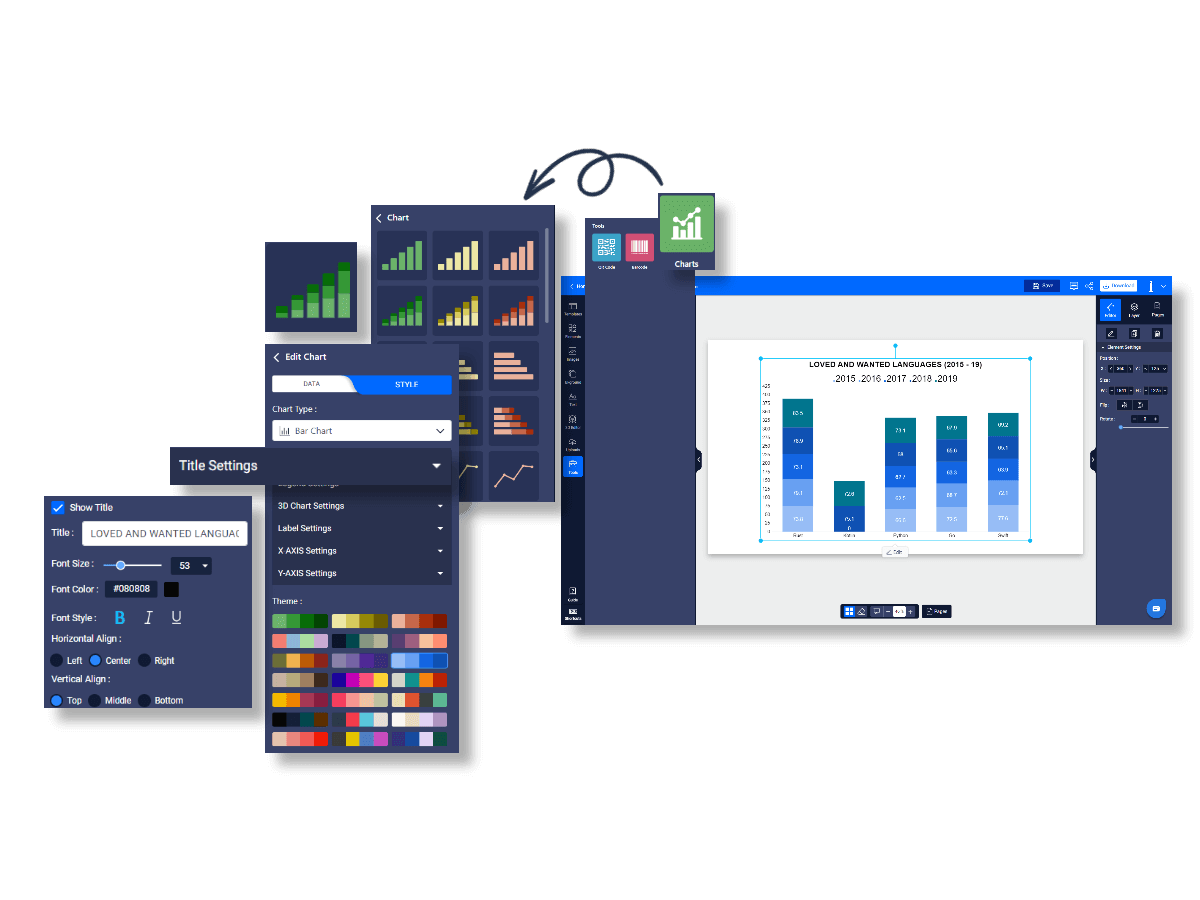 PhotoADKing makes it easier to create unique and eye-catching charts. You can easily customize these chart templates to fit your specific requirements. Easy-to-use interface and plenty of built-in chart templates make it a great feature to consider.
The chart maker has simple line charts to complex multi-layered charts. All templates are professionally designed, keeping the user first in mind. You can either manually put data or upload an Excel sheet. Making a graph in PhotoADKing is extremely user-friendly for non-designers. Get your graph designed in minutes.
QR Code Generator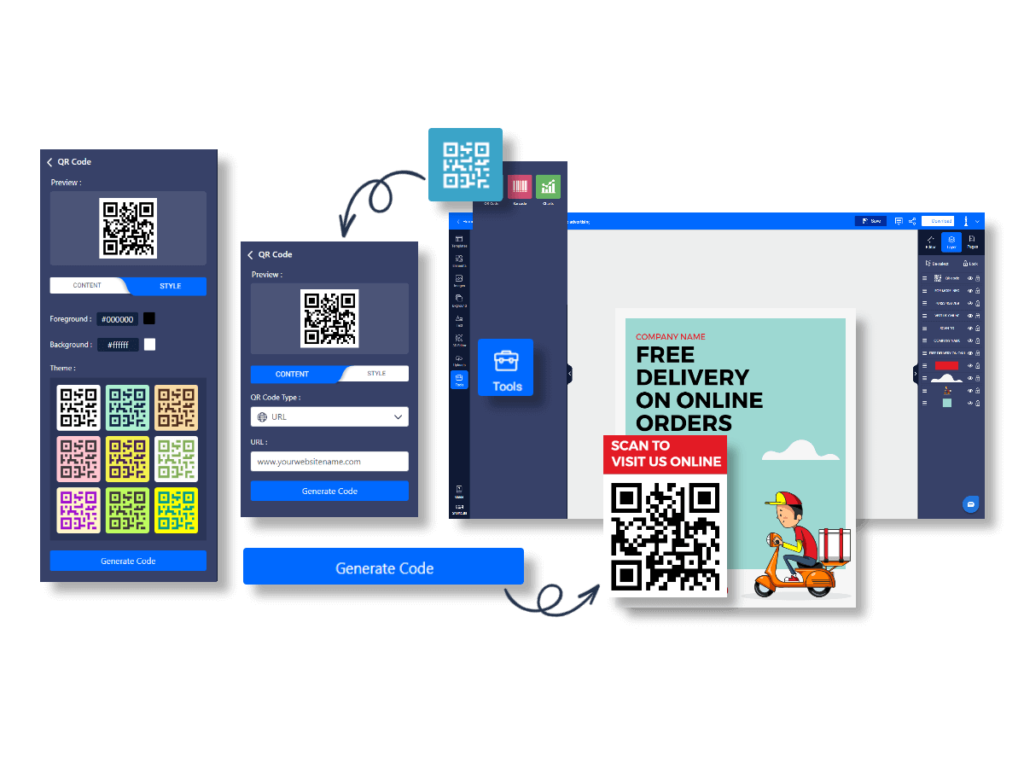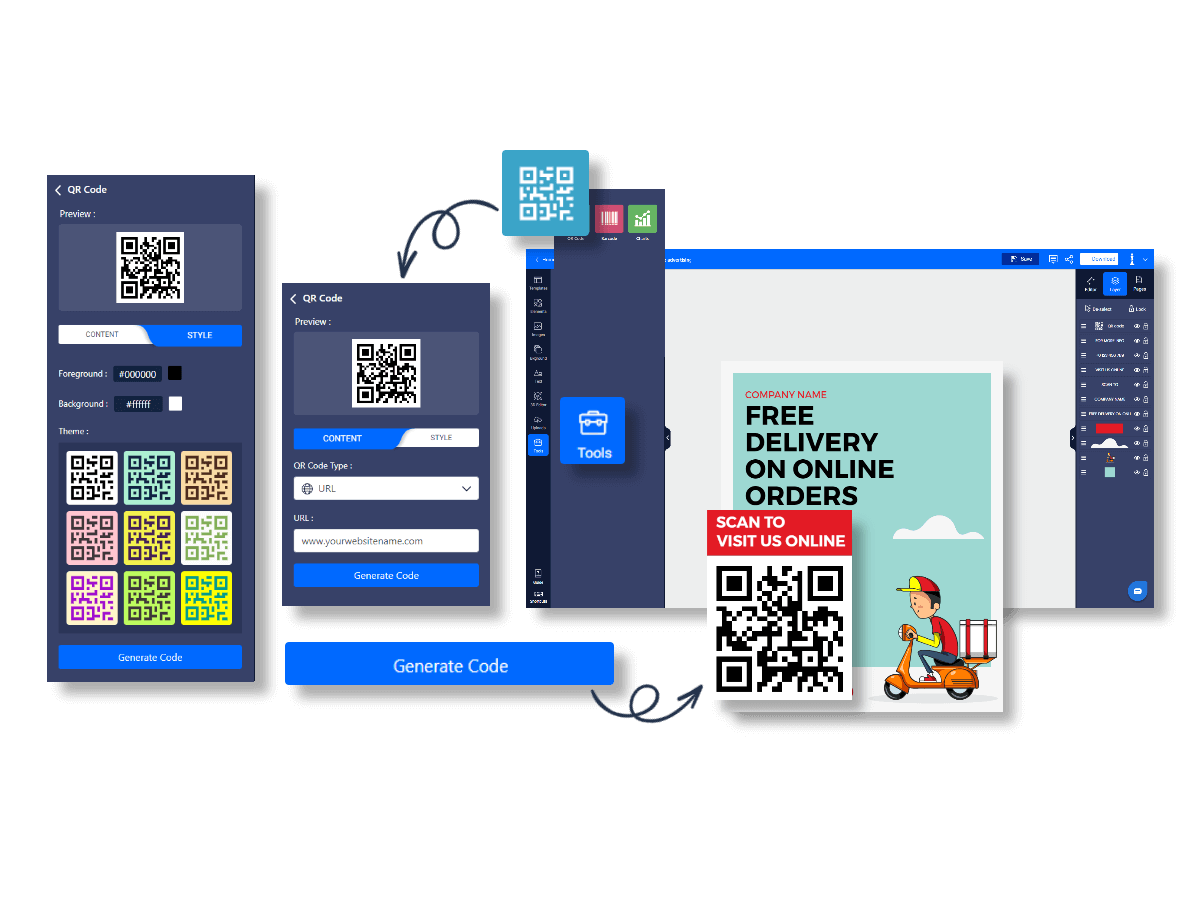 QR codes have ended up with an increasing number of famous as organizations search for new approaches to interaction with their customers. You can choose the code's size, shape, color, and data you want to encode. This feature of PhotoADKing makes it smooth to create custom codes for your enterprise or brand.
Barcode Generator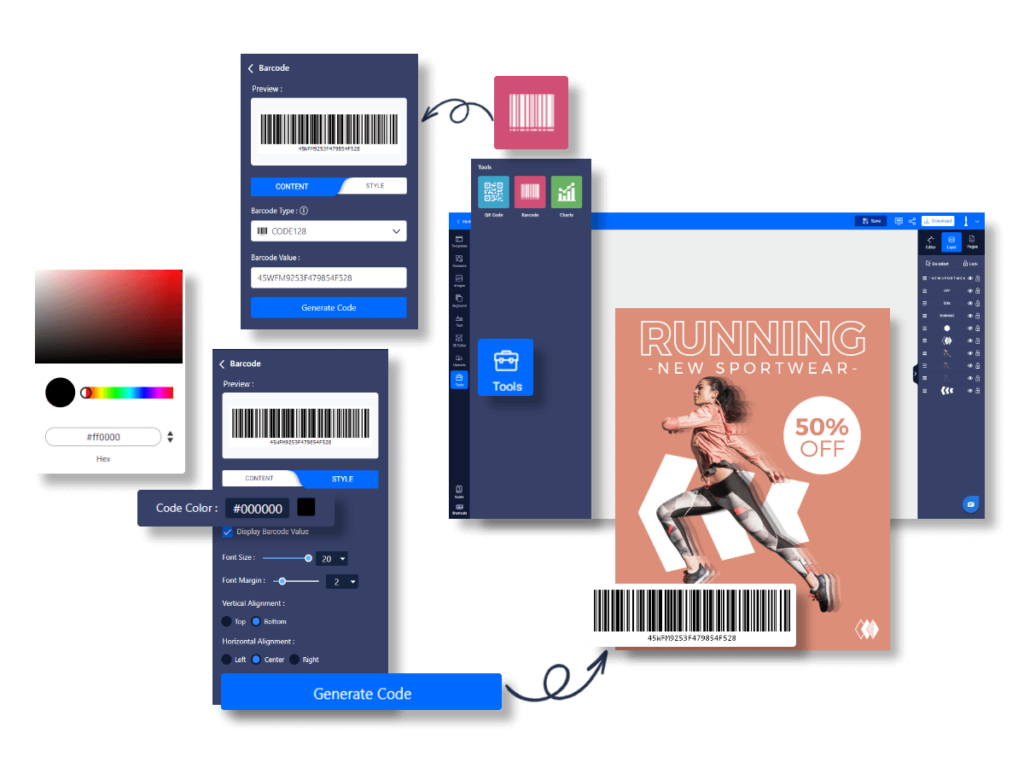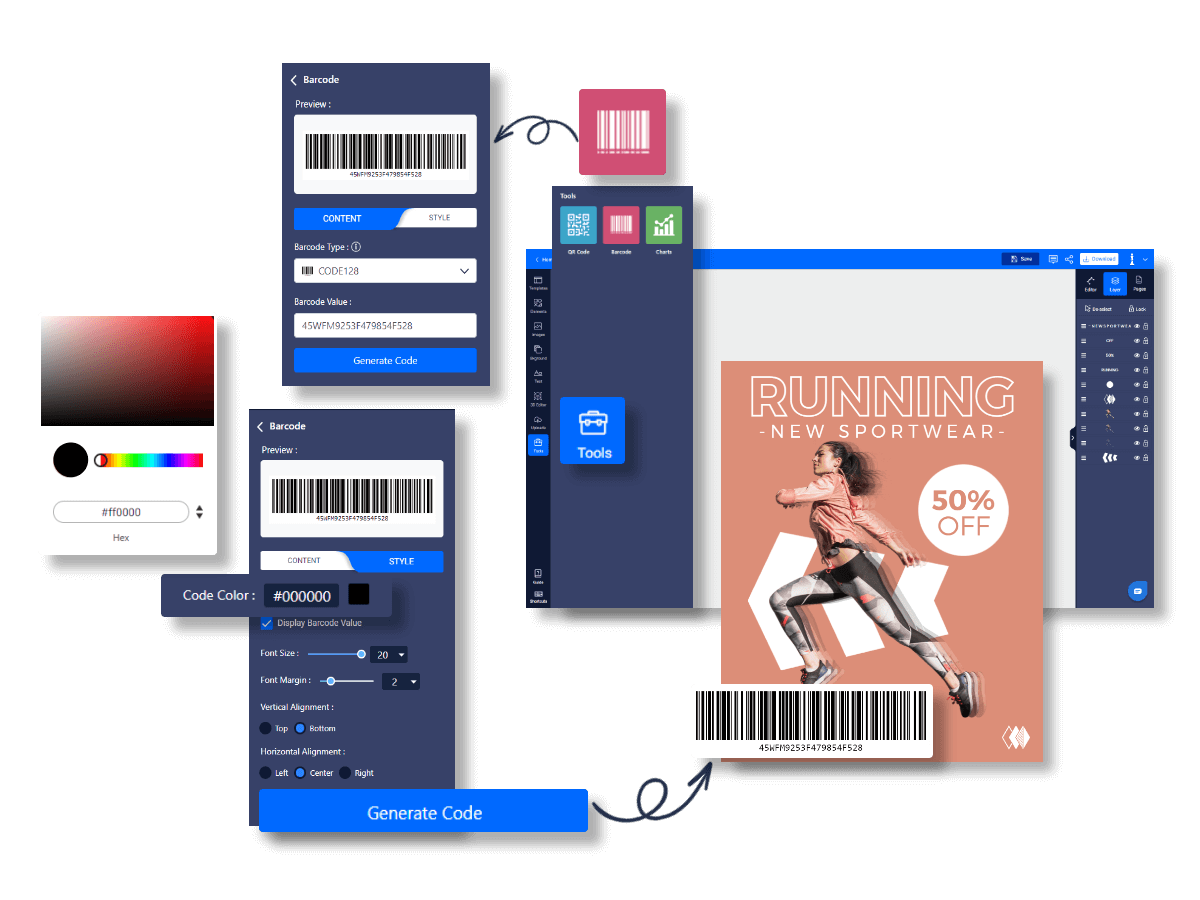 This Crello alternative will help you to generate a barcode that can be used for your commercial purpose. Whether you need a barcode for your product or your business, this barcode generator is the perfect solution for you. The barcode generator is extremely user-friendly and can be customized to fit your requirements. PhotoADKing also offers various sizes and colors to find the perfect one for your project.
Blend Mode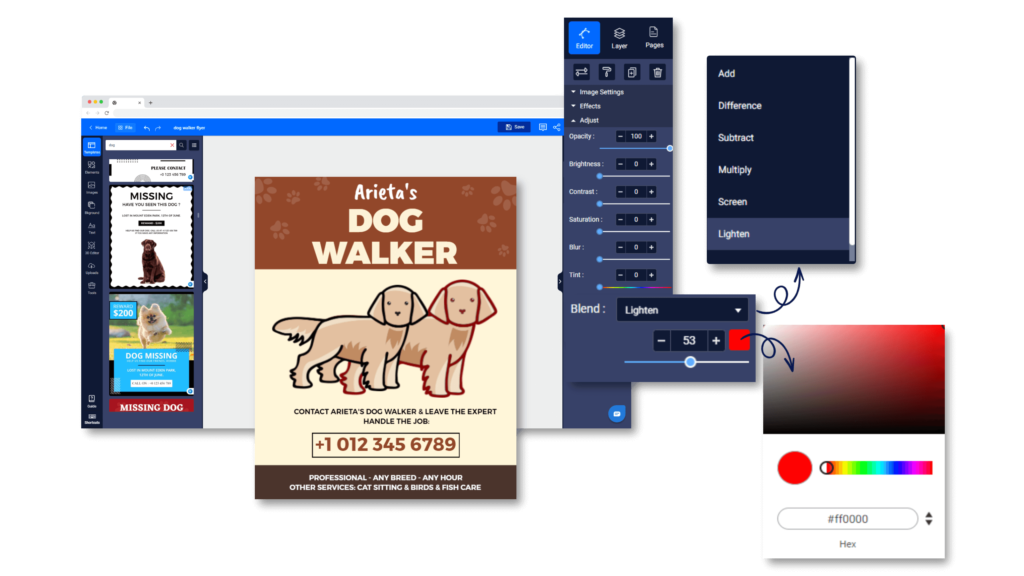 The Blend Mode option of PhotoADKing is a great option to add a little bit of creativity to your images. With this option, you can easily correct the photos and convert lighter images to darker or darker images to lighter ones. Add different colors and effects to your photos, making them stand out from the rest. Technically, it is a feature that blends the pixels of two images with each other to get different types of effects.
Social Media Content Calendar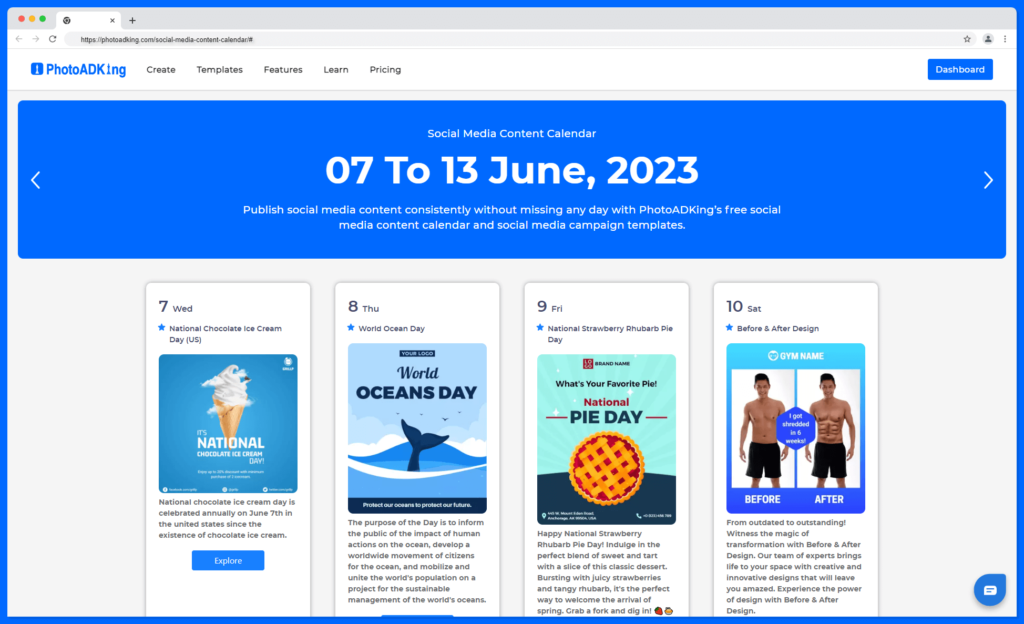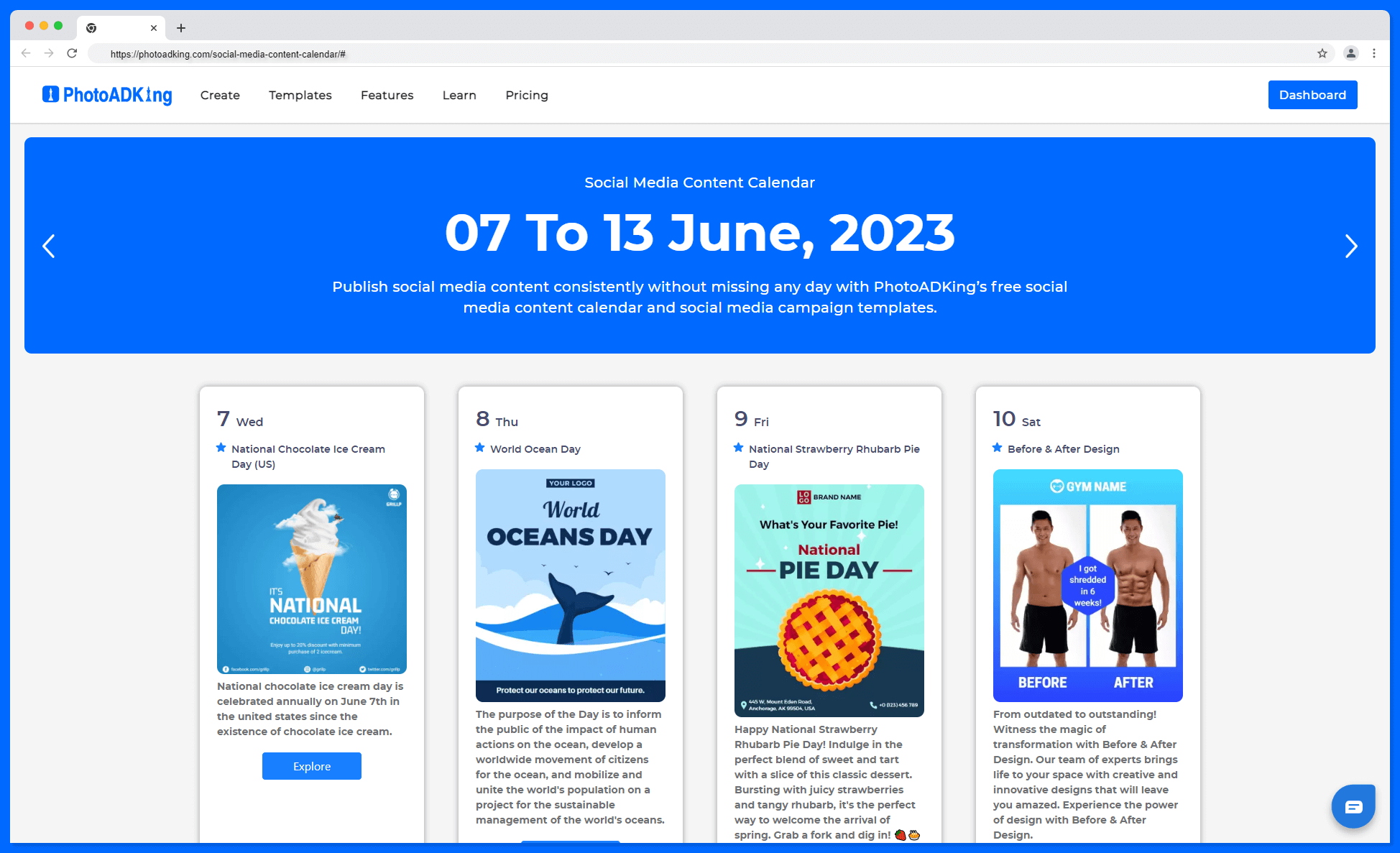 Having a social media content calendar is a tremendous manner to live prepared and targeted for your social media advertising and marketing strategy. This feature will assist you to preserve the tune of your content material and post it on crucial days. For example, if you want to create content for Instagram with consistency, then this content calendar is the best for you to plan. With the content calendar, you could plan out your content material earlier and make sure it is aligned together with your commercial enterprise goals. Find all templates related to the important days in just one click.
3D Shape & Text Editor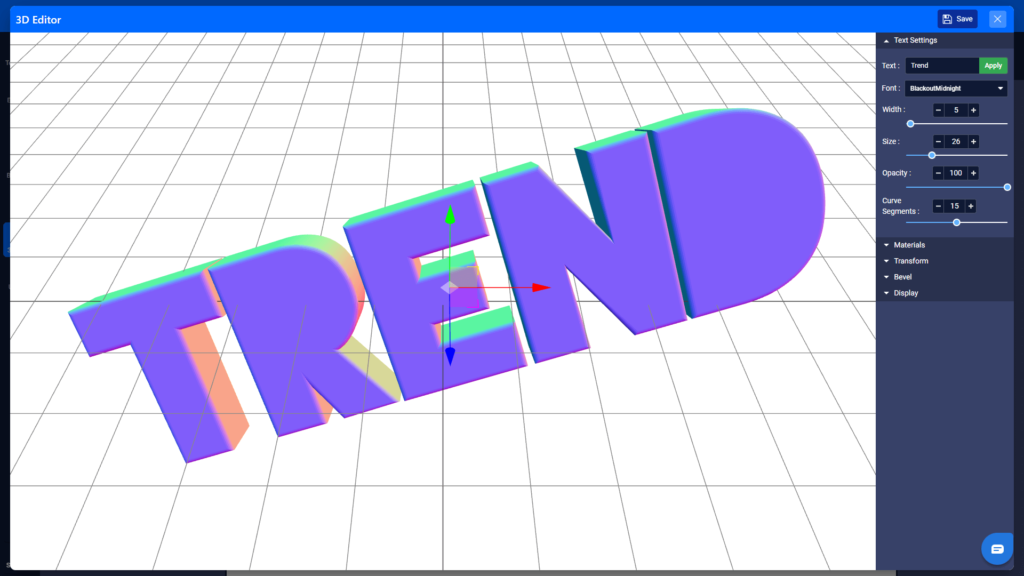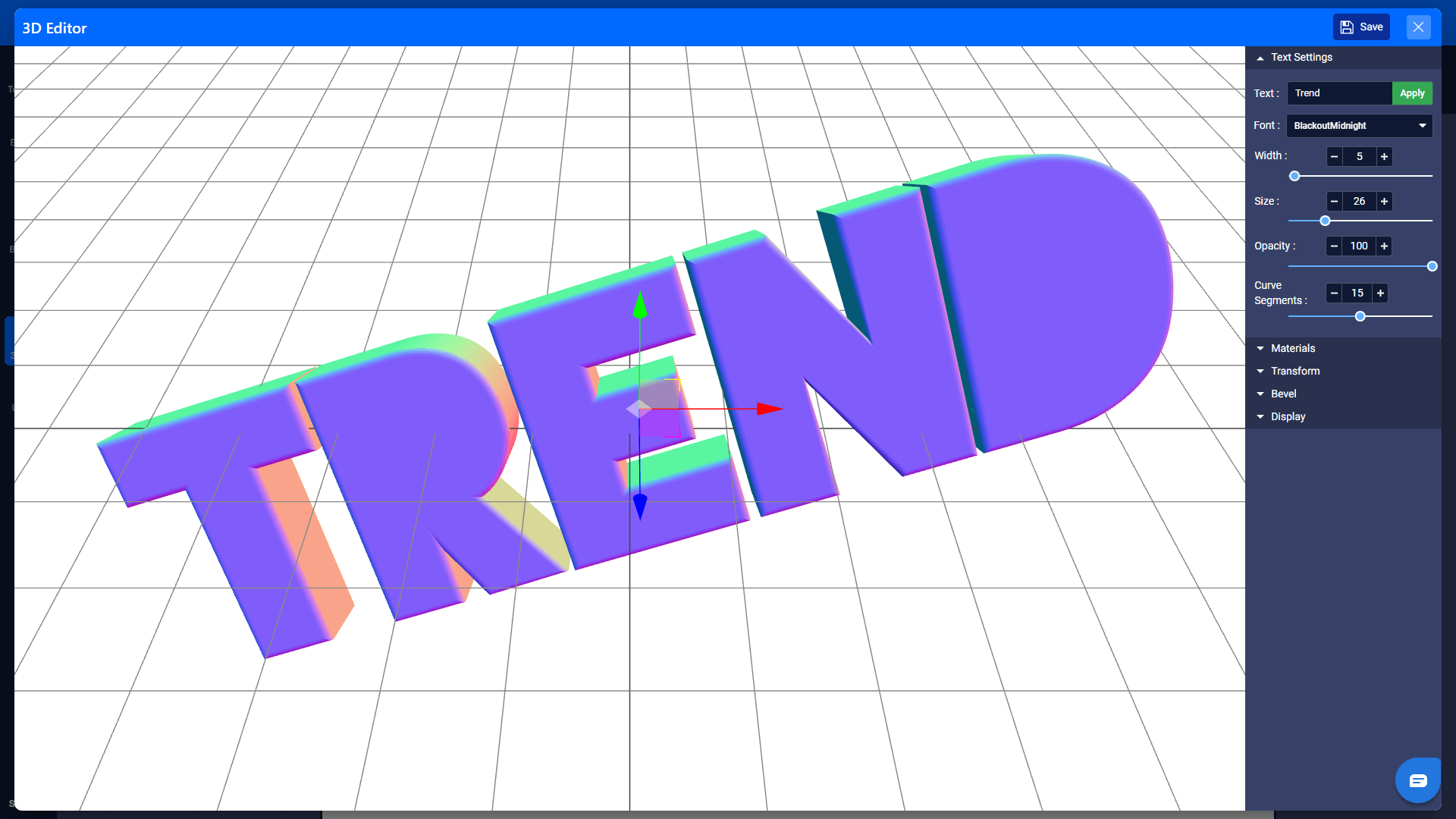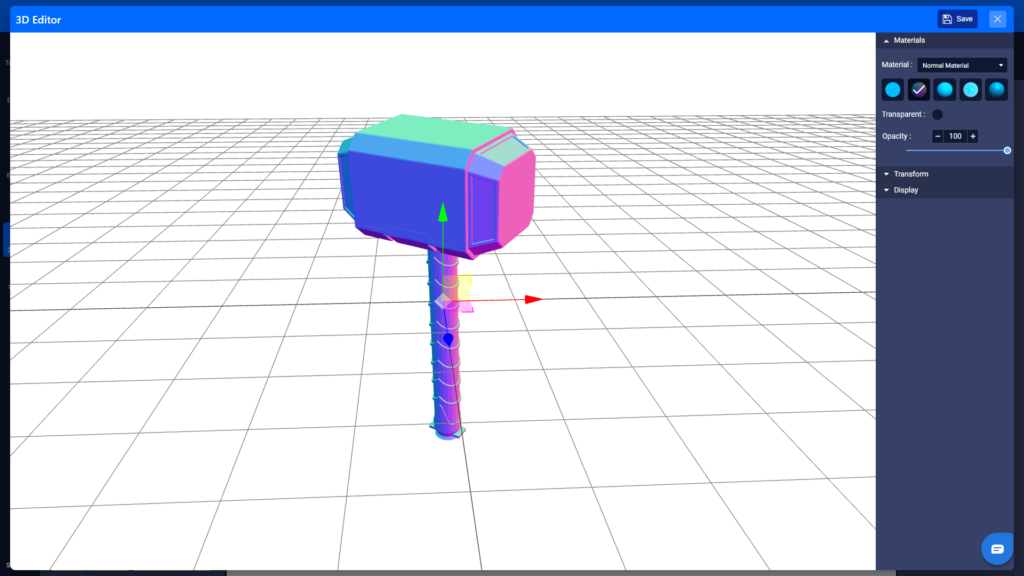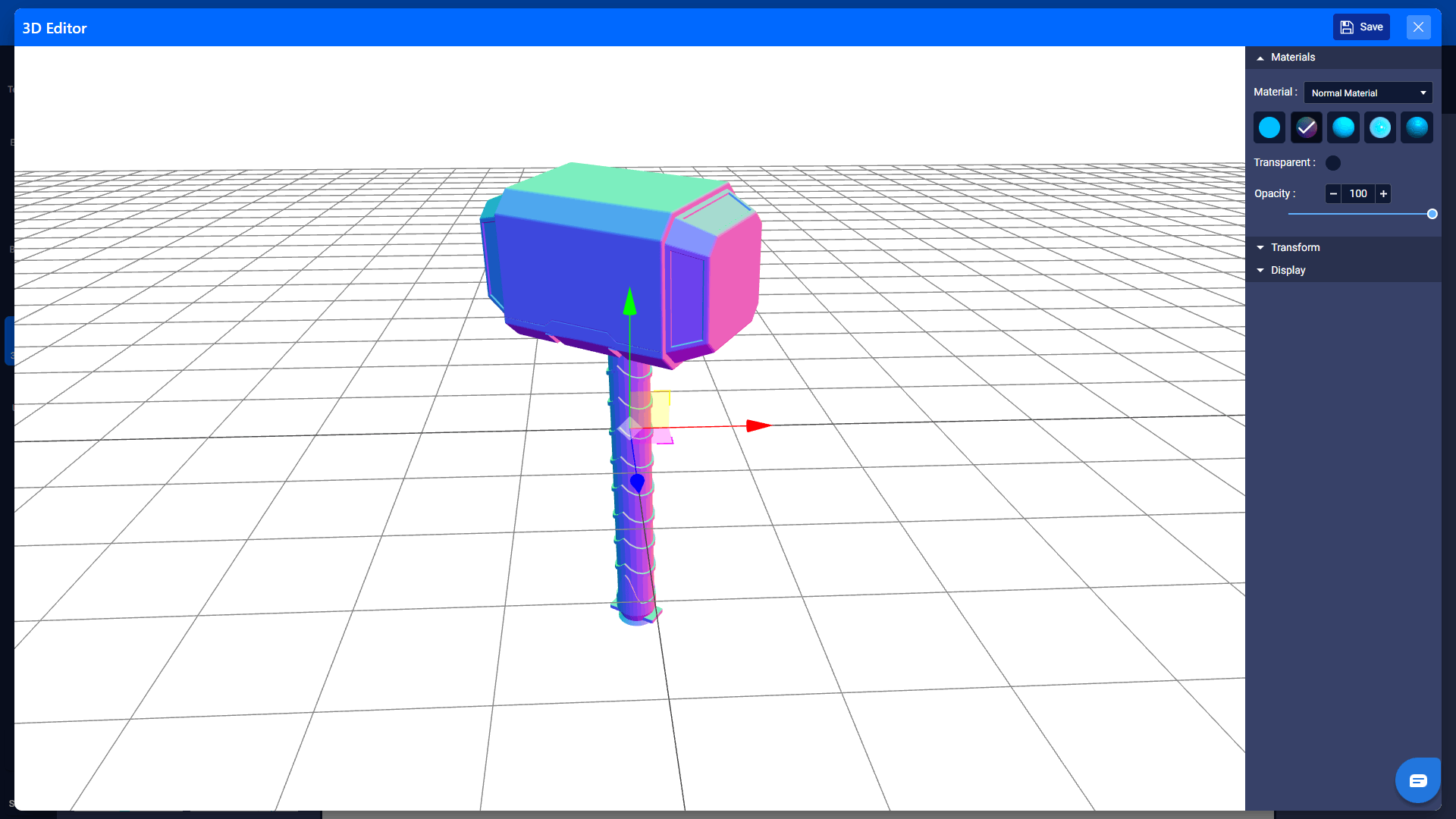 PhotoADKing's three-dimension Shape & Text Editor is the right characteristic on the way to make your designs stand out With this characteristic, you may without problems upload third-dimensional shapes and textual content for your designs, giving them a completely unique and expert look. And exceptional of all, you may not locate this selection on an online graphic design site like Crello, and PhotoADKing offers this selection to take your layout paintings to the following level.
Conclusion
Undoubtedly, Crello is a prominent name in the online graphic design industry but PhotoADKing is an extremely robust online graphic design tool that provides more features at a low price. Also, this Crello alternative has way more templates than Crello. PhotoADKing's user interface is much more user-friendly for those who are new to the graphic design industry. Hence, PhotoADKing is the best Crello alternative.