We're about to ease your journey from 'How to make infographics?' to 'becoming an infographic pro' with just one blog. Though practice makes perfect, you'll have your basics cleared. It's enough for any novice to feel confident enough & attempt Infographic designing with zero hesitation.
Let's not waste time and move ahead to some important stuff on Infographics we want you to discover.
What are infographics? Why should you use it?
The information depicted as graphics is what we call infographics.
'A picture speaks a thousand words' falls so true for infographics, which are a visual representation of graphics & text combinations. It is for easy understanding of any complex topic that would have got you puzzled otherwise.
Depending on your topic, infographics can be used for formal or informal use. Remember the road map you get at Disney Land, it's a type of Infographic too. Similarly, you can create one for your brand awareness, product promotions, and more.
You employ infographics wherever you want to engage your target audience with visually impactful elements. It serves the dual purpose of keeping your target audience hooked to educate them satisfied.
How To Create An Infographic Like A PRO?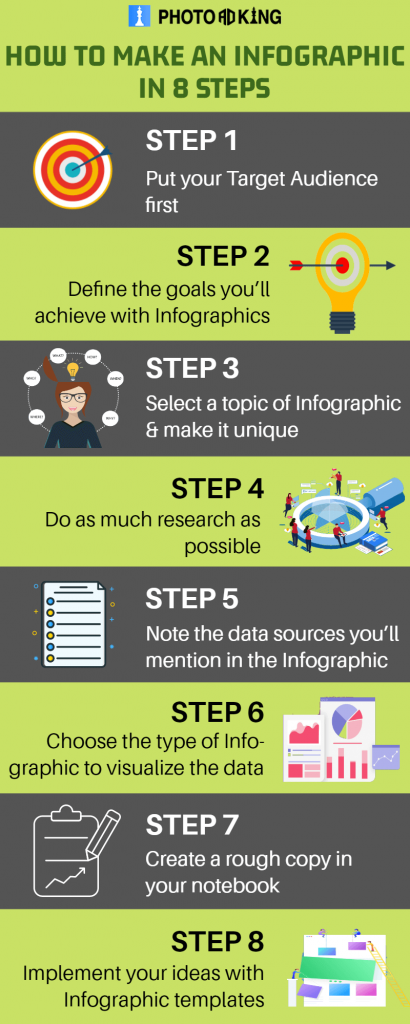 1. Put Your Target Audience First
For whom are you making this infographic? Answering this will define the tone of your infographic design. You may then customize Infographic dimensions, pick the colors as per the targeted age group, and coin out more of such essentials relating to your target audience.
For instance, if you're creating this Infographic for Instagram followers, you know the size. Similarly, if you're going to pin it on your Pinterest profile, you can create it accordingly.
Finally, you should consider your target audience's perspective & the level of maturity you expect from them to understand your Infographic. So, It will make the process a lot easier.
2. Define The Goals You'll Achieve With Infographics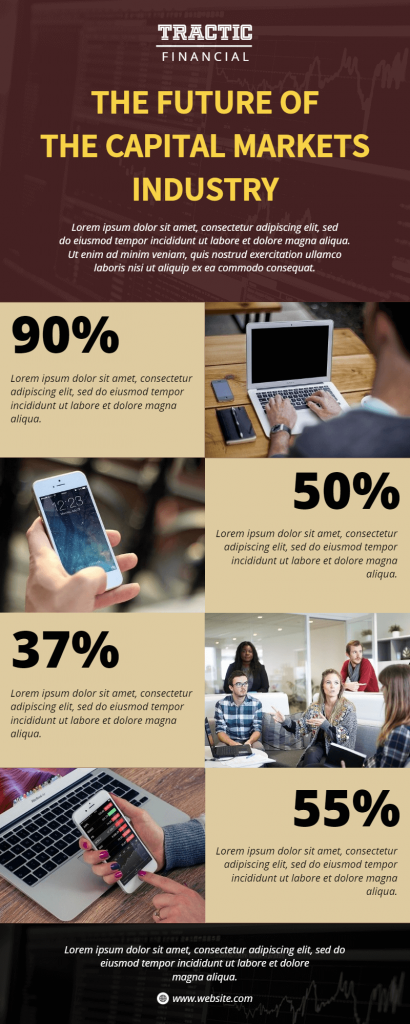 Are you presenting a survey? Are you creating infographics for educational purposes only? Do you intend to make your product out of stock? Whatever it is, make it clear!
Your goals define the type of elements you'll need to make your purpose understandable. Additionally, it will help you determine the type of infographic you should choose to meet your goals.
3. Select A Topic For Infographic & Make It a Unique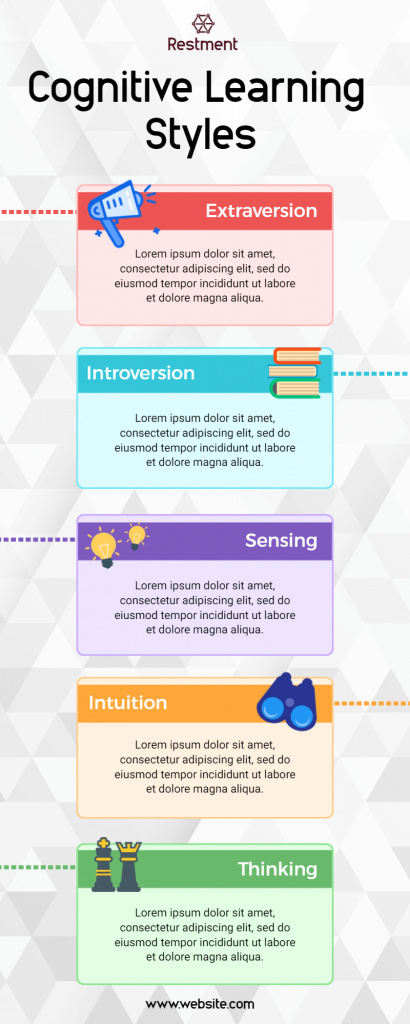 Making an infographic a unique piece is a tough task. You'll mostly find some infographics created with the same purpose. Instead of copy-pasting the theme, you should create a topic that explains the same thing differently.
For instance, if someone is marketing their products with infographics & you want to do the same, find relevant topics. You can talk indirectly & promote your product development company easily without saying "You should buy it because we're selling it"
4. Do As Much Research As Possible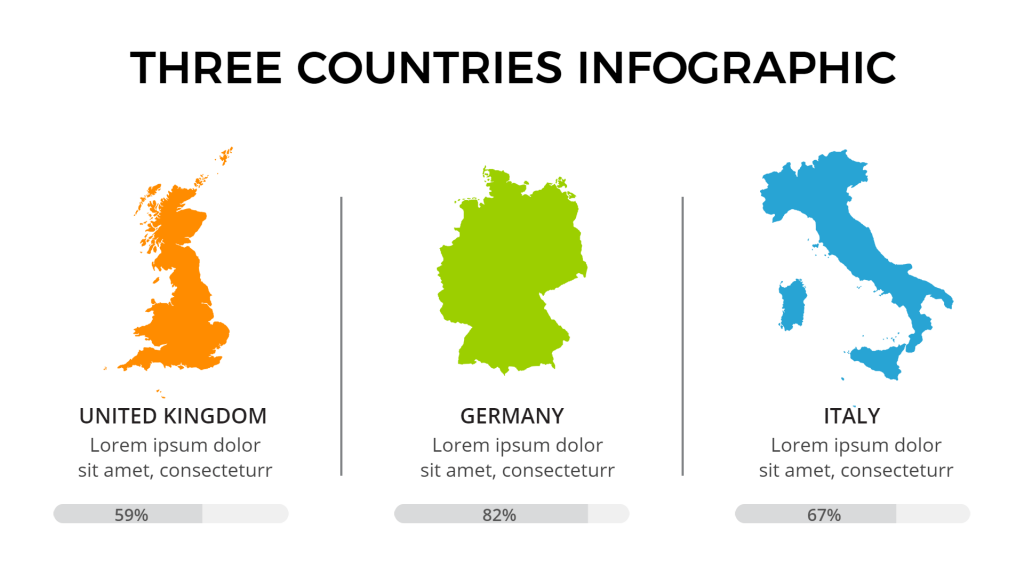 Research-Research-Research! Do it as much as you can. Drilling down your data & digging deep with the available information makes you discover interesting stuff. You can search for things that relate to your content directly or indirectly.
Your take here is to find authentic & reliable sources of information that are proven or research-based. People are more likely to trust you if you show realistic data instead of assumptions.
For example, if you're creating an infographic on the evolution of fashion trends over the years, you can take at least 10 decades of reference to make yours engaging. You'll also have beautiful references at your disposal from authoritative sources like fashion magazines.
5. Note The Data Sources You'll Mention In The Infographic

While you're researching, you'll have a lot of references. How many of them will you remember? Don't forget to bookmark those websites so that you can mention those links at the bottom of your Infographic.
It's a vital part of the Infographic design to give credit to data sources. As a bonus, it saves you from copyright infringement charges, because you're accrediting the utilized links.
6. Choose The Type Of Infographic To Visualize The Data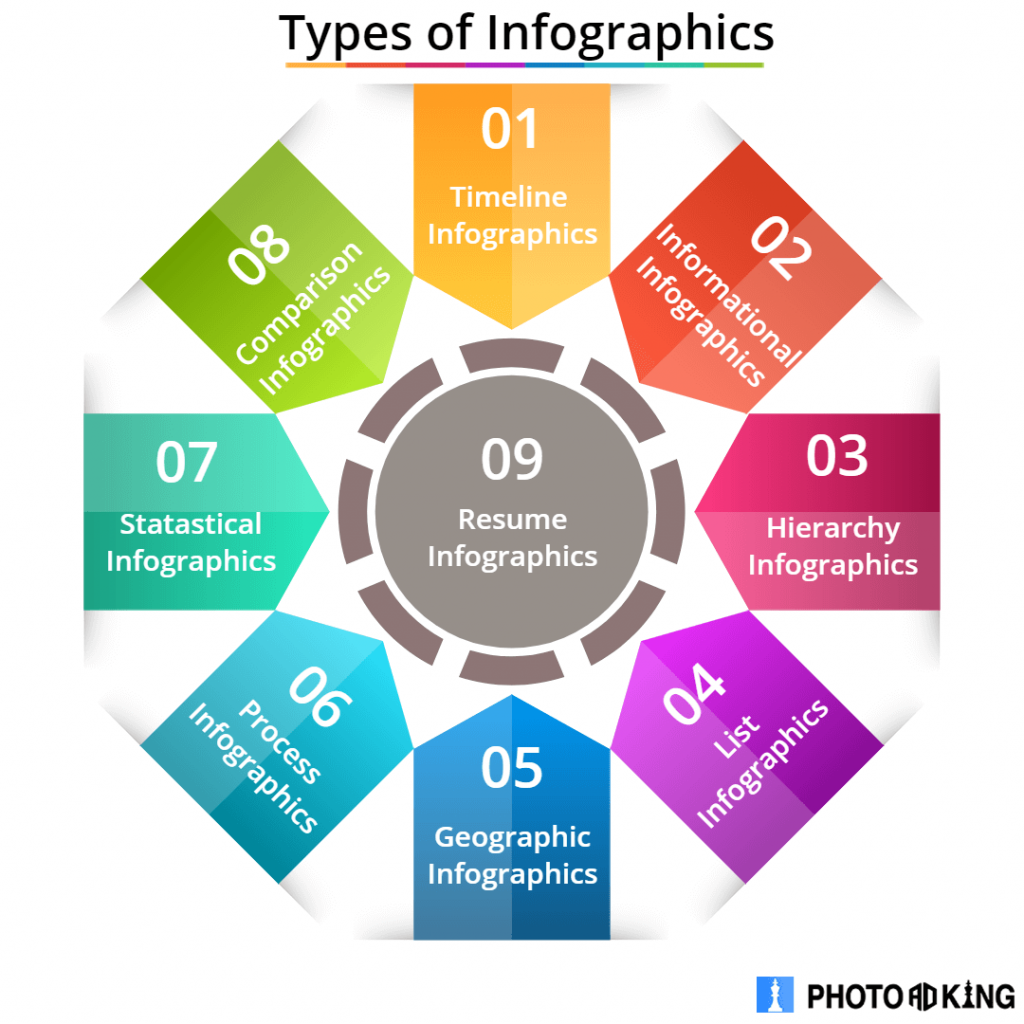 The success of your Infographic depends on how well you choose the type of infographic template. Infographics can be categorized into 9 types & they're as follows: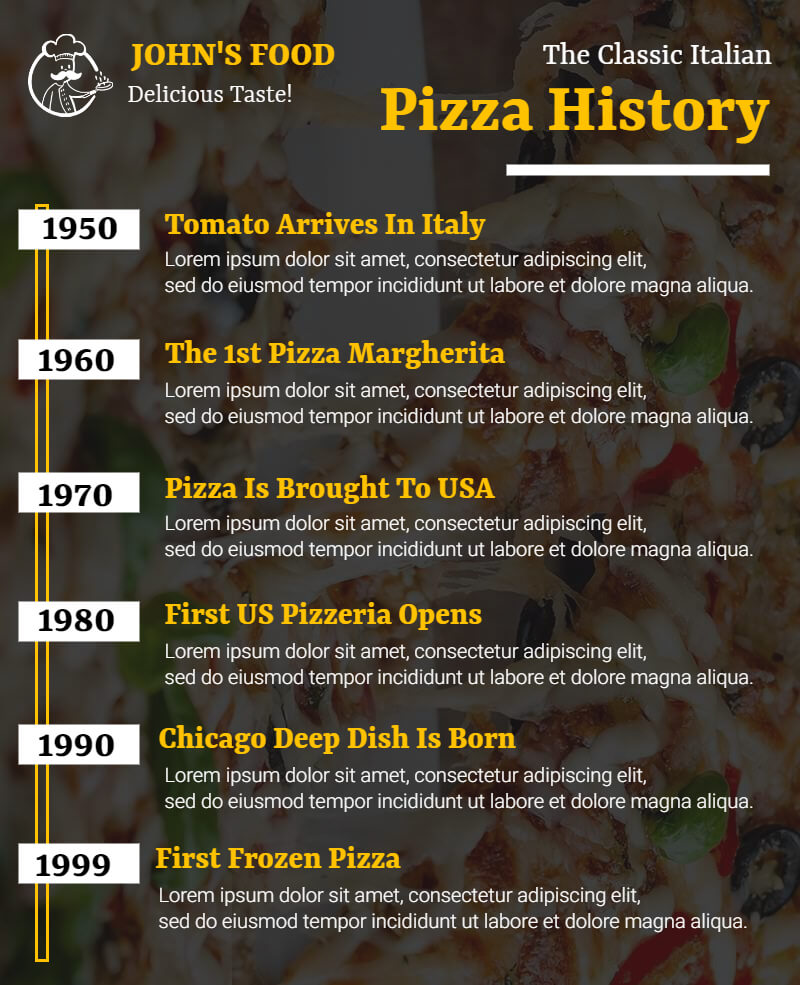 Informational Infographics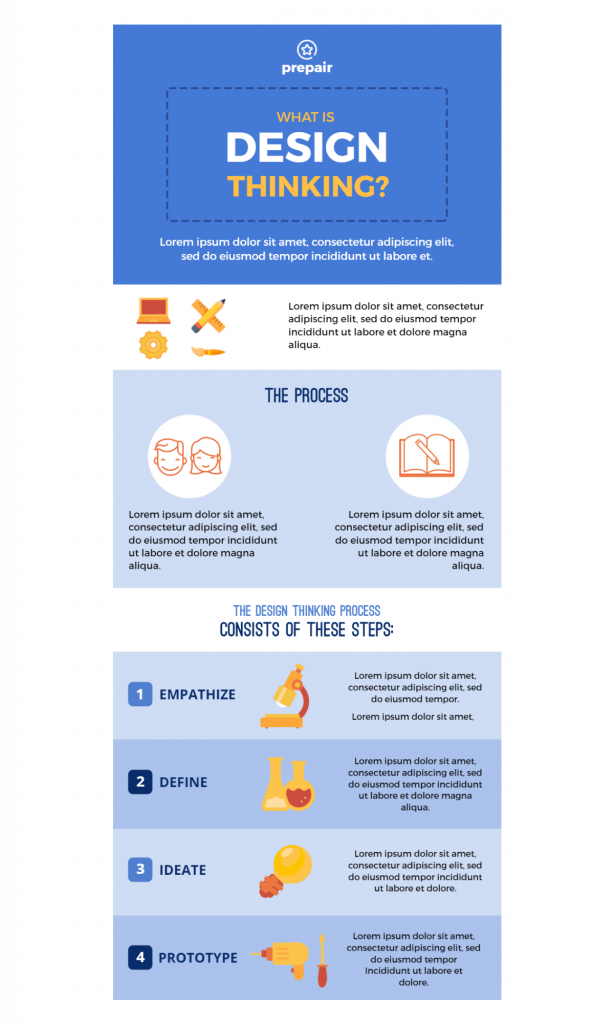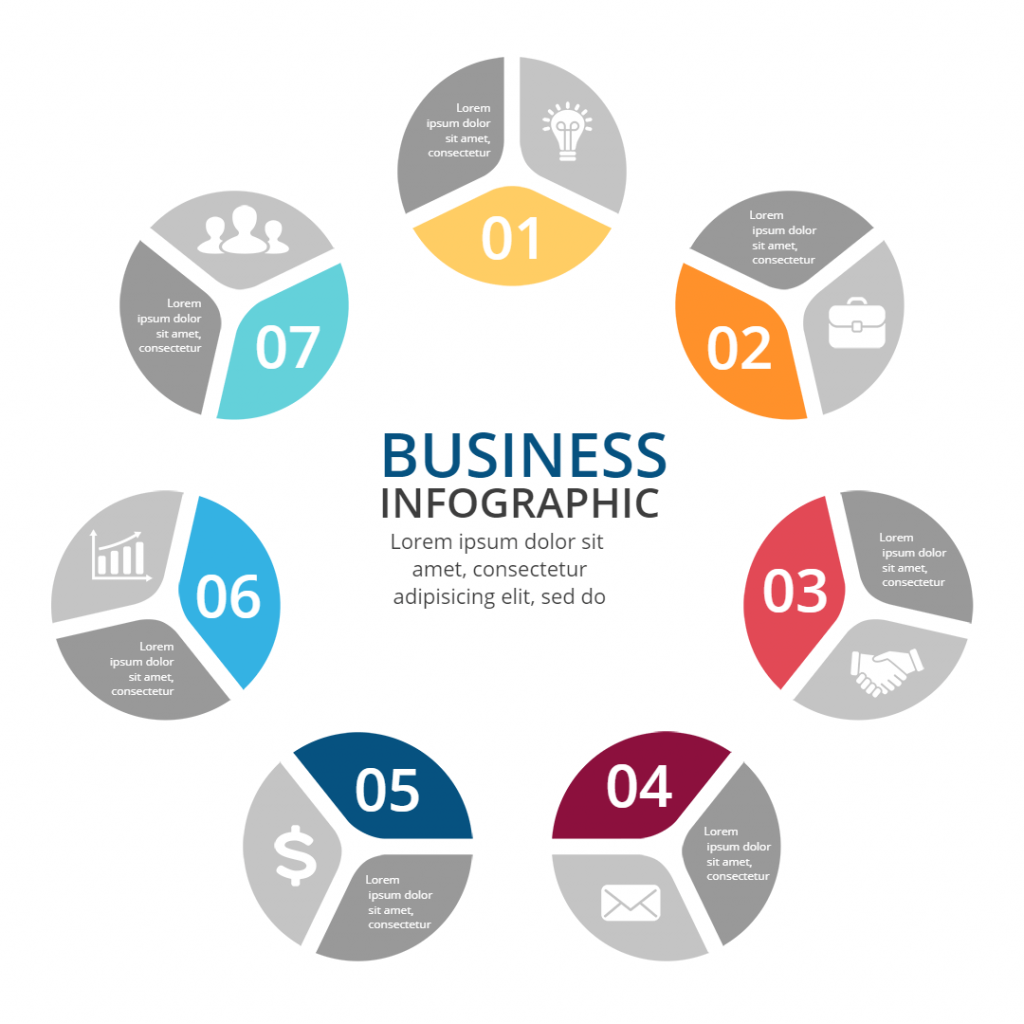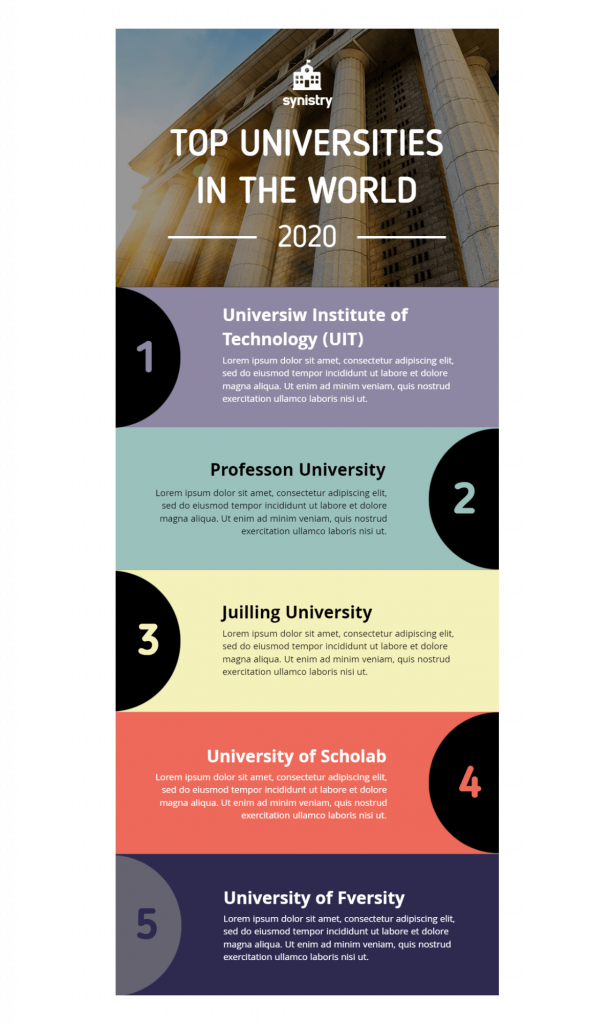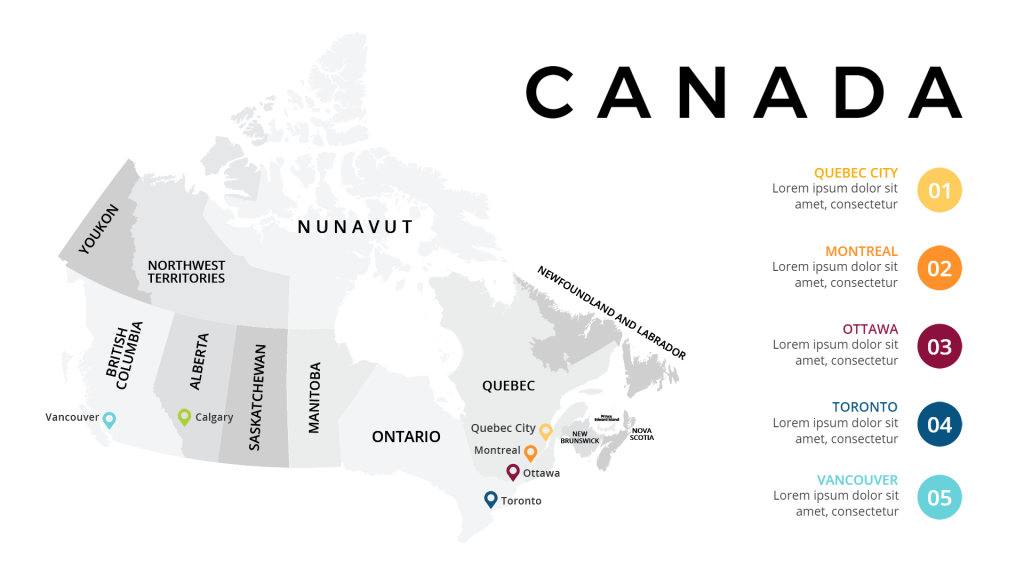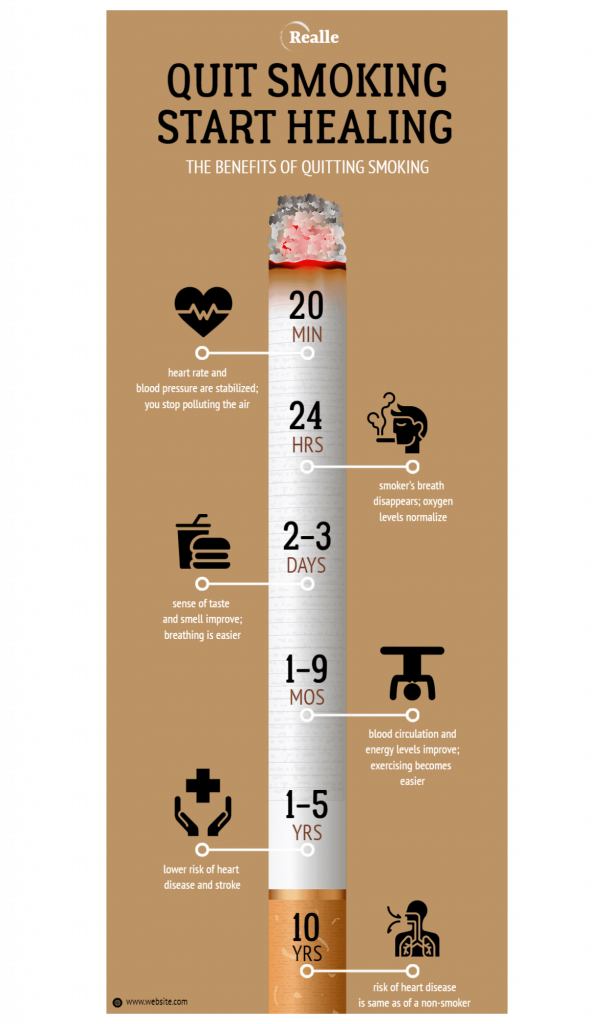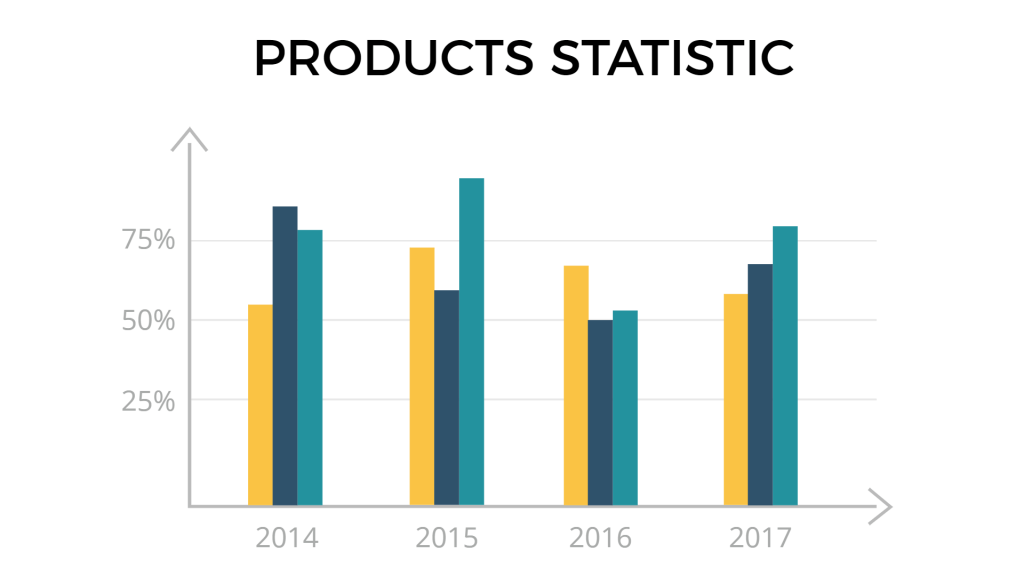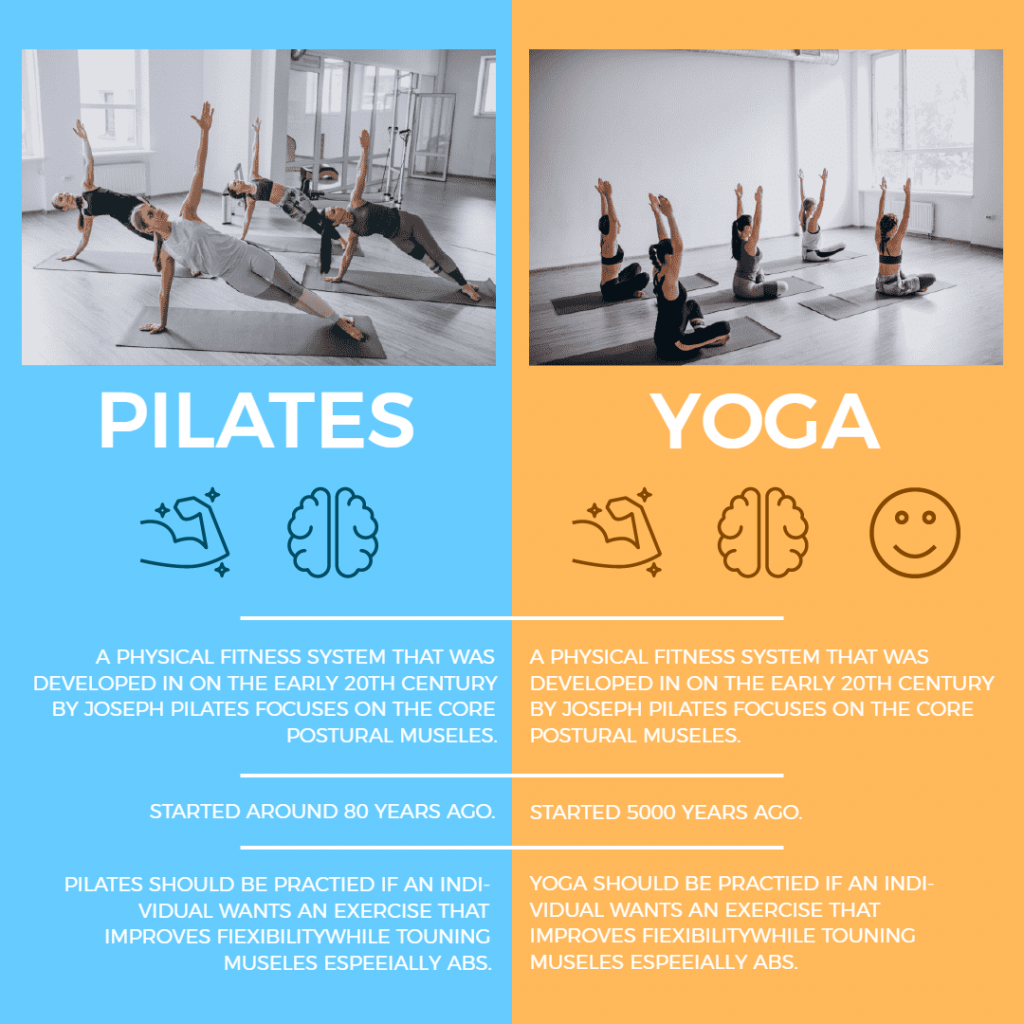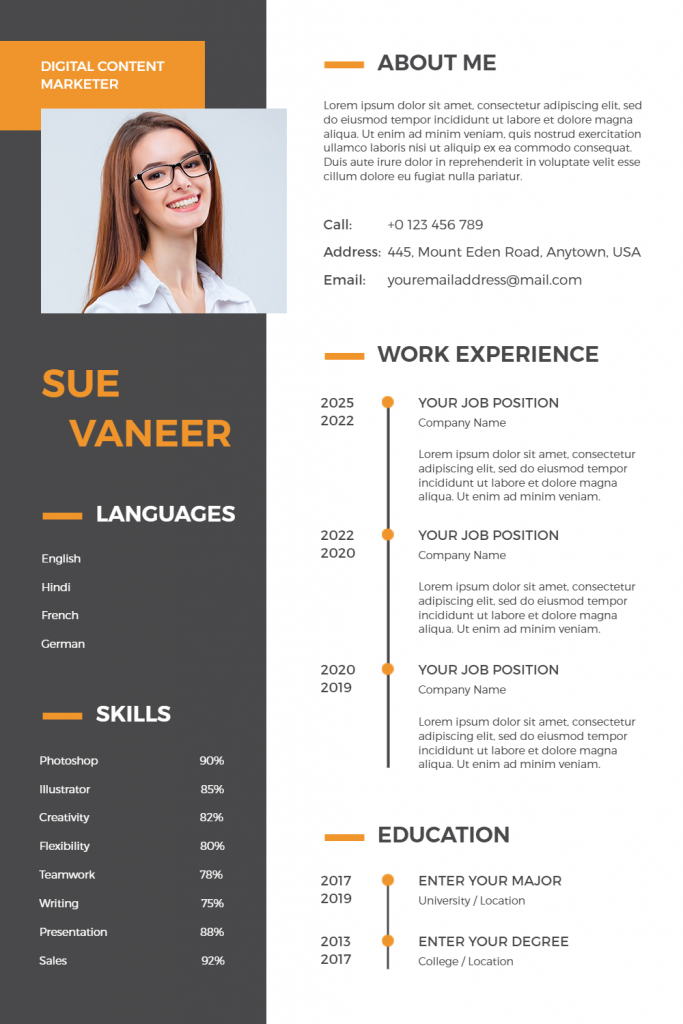 You can choose the relevant Infographic template to make your data visually effective & you're one step closer to meeting your goals. If you're looking for that one destination where you can find all these types of Infographics templates and ideas, check out PhotoADKing.
7. Create A Rough Copy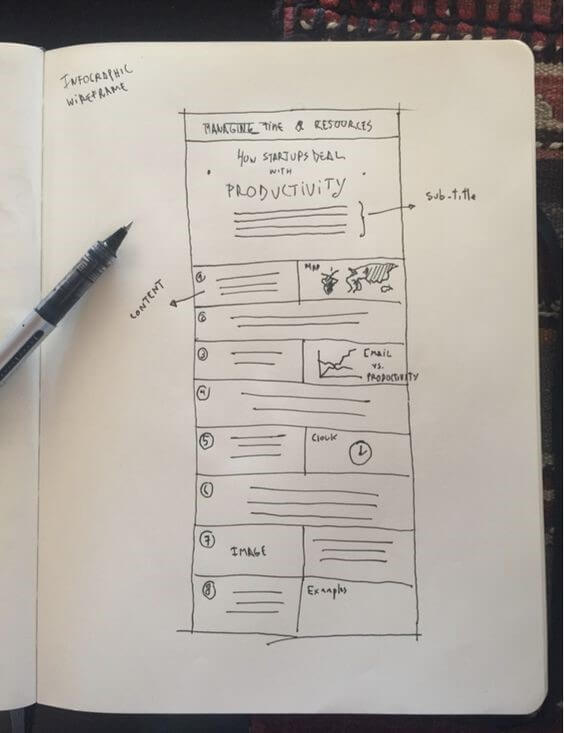 Creating an infographic can be a tedious task if you're doing the scratchwork in the template. Why don't you help yourself with a Word copy or a rough sketch in your notebook? It will make the process a lot easier, uncluttered & less reworking. You can make some minor changes, but changing the entire design will make it time-consuming.
Make sure your rough copy is worked out well.
8. Implement Your Ideas With Infographic Templates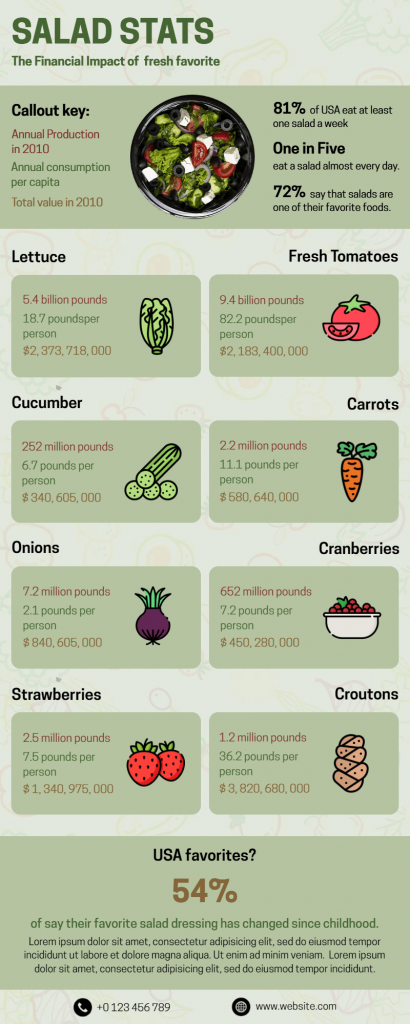 Readymade infographic templates are just amazing. They're designed by professionals who consider all the important aspects of the focus. Even the color combinations, fonts, image placements, etc are instanced. You only have to replace dummies with your realistic data if you're rushing.
However, you're free to go overboard & flaunt your creativity if you have better ideas. Edit the template & you're all set to publish your infographic. It's what professionals use & so you should do it too. Also, You can use a graphic editor online to make other graphics designs.
Create Easy Infographics With Personalized Infographic Templates & Ideas Online
Wander nowhere if you're looking for the best infographic templates & ideas online. PhotoADKing is all you need. It is an infographic editor & online graphic maker you wish you had discovered earlier. With 100+ latest infographic designs at your disposal, PhotoADKing lets you edit them in minutes. Here's how!
1. Signup or Login with PhotoADKing.
2. Search & View Infographic Templates available at PhotoADKing in different types & categories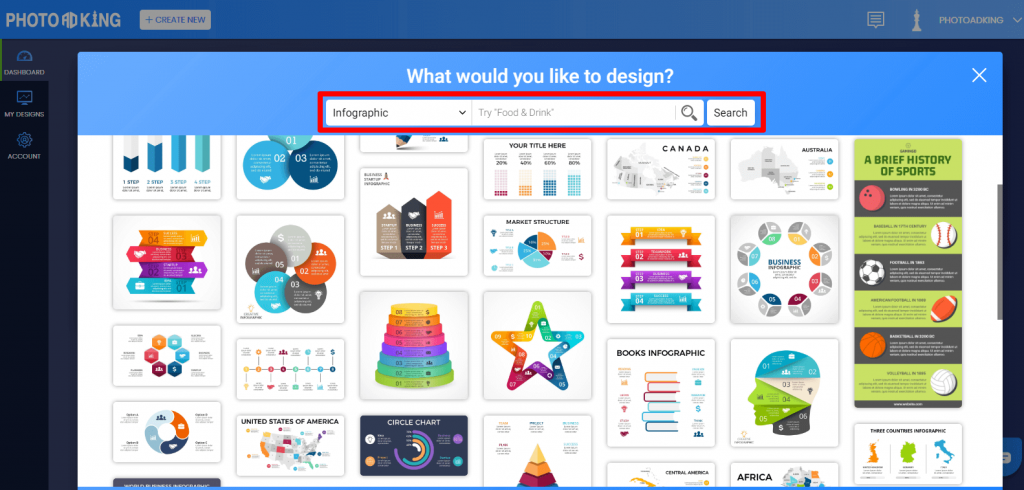 3. Edit any desired Infographic Design Idea with the powerful editor
4. Save your Design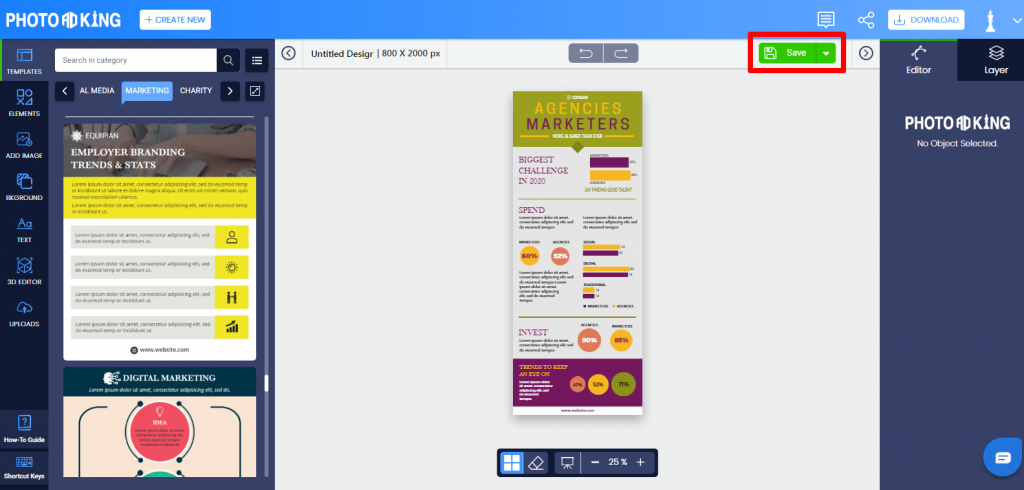 5. Download or share it online instantly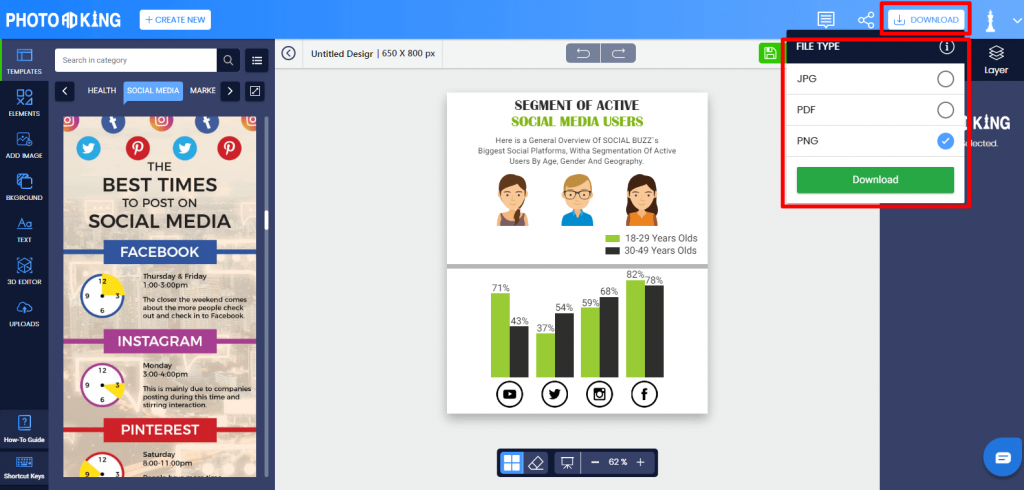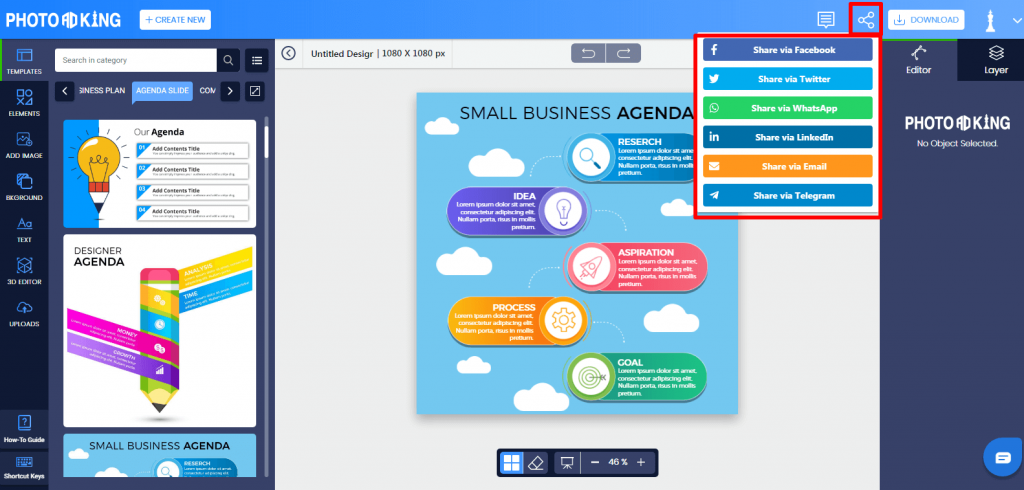 That's your much-needed dose of motivation to get started & keep going with Infographics. Try it now!
Conclusion
Creating an effective infographic requires careful planning, organization, and attention to detail. By following these steps and best practices, you can create infographics that stand out, capture your audience's attention, and communicate your message clearly. With a little creativity and effort, you can create stunning and effective infographics that will make your message stand out.