Email marketing is an important aspect of marketing; it involves using emails as a marketing tool. Additionally, emails can help businesses create exposure for what they do by reaching a wide audience. That's why we are here comes us with the best email marketing tips that you should know.
Many businesses and brands rely on email marketing because it is cost-effective. It is cheaper to start email marketing when compared with other forms of marketing. Furthermore, you do not have to advertise in email marketing, which reduces cost.
Email marketing is also easier to measure in terms of effectiveness. This can be done through web analytics software. It will enable you to see how well or how badly your email is doing. The analysis can help you improve your email marketing strategy.
Marketing is about promotion. Email marketing remains one of the most effective ways to promote products or services. This article will discuss tips for email marketing for better results. It will also discuss tools for email marketing.
10 Email Marketing Tips For Result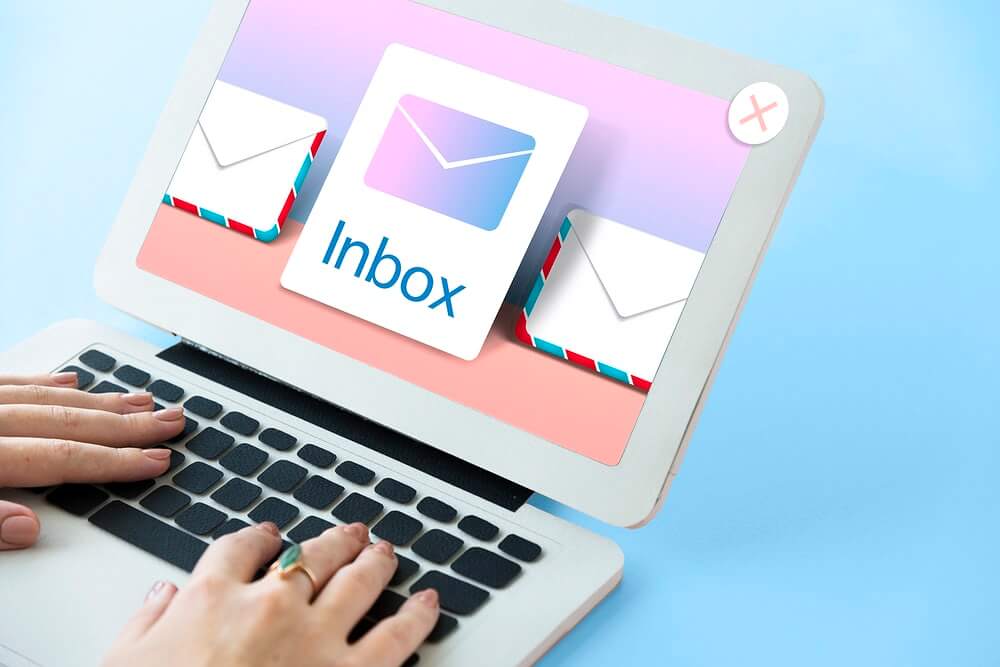 Email marketing is a very important type of marketing, and as such, businesses are always looking for ways to improve their email marketing. Below are ten actionable email marketing tips that will bring results you will love in your business.
Offer Valuable Information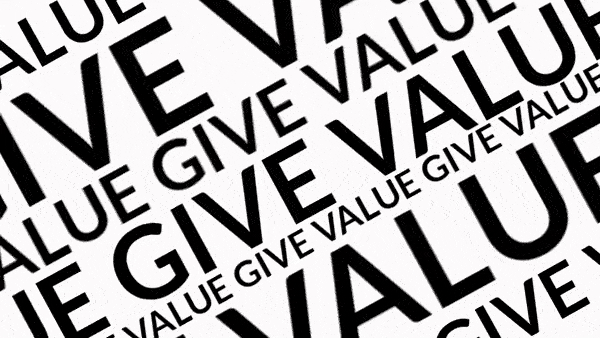 No matter how well-developed your email is, you will not get your audience's attention if you are not offering something of value. Therefore, ensure you do not send unnecessary emails to your subscribers.
Send content that will be of use to them and add value. To determine if you're offering your audience value, you can ask questions like, "Is what I am promoting of high quality?", "Would I buy what I am selling?" etc. 
Newsletters are an example of email content that offers value to customers. And these email marketing services are quite affordable too. You can use these newsletter layout ideas to guide your next newsletter. And here is a complete guide to learning how to write an email newsletter.
Include Links to Your Social Media Accounts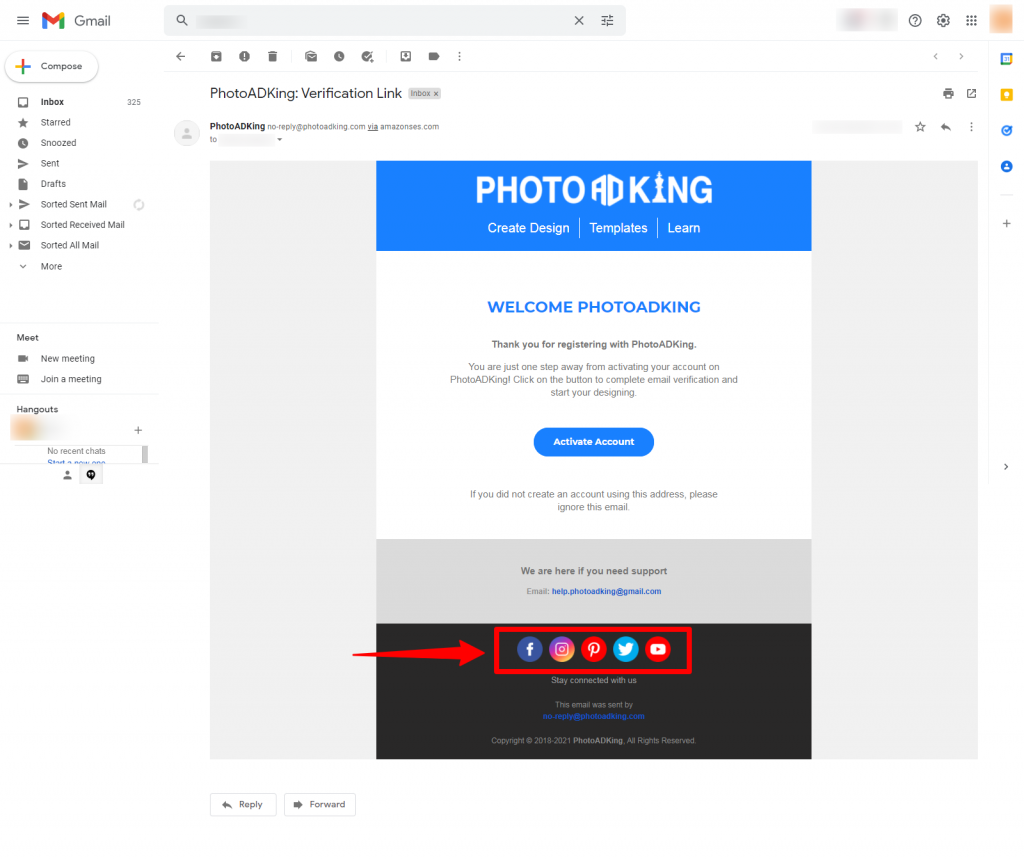 Social media is taking the business world by storm. Because of this, it is crucial to include your social media handles in your emails. Furthermore, you should include them in a way that one click could easily lead your subscribers to your pages.
You could also use your emails to inform your subscribers what is happening on your social media pages. For instance, you could send an email informing and encouraging your readers to engage with your TikTok Live.
Unum, a marketing platform that helps you manage your social media accounts, teaches how to go Live on TikTok, and you can learn here.
Pay Close Attention To Your Subject Line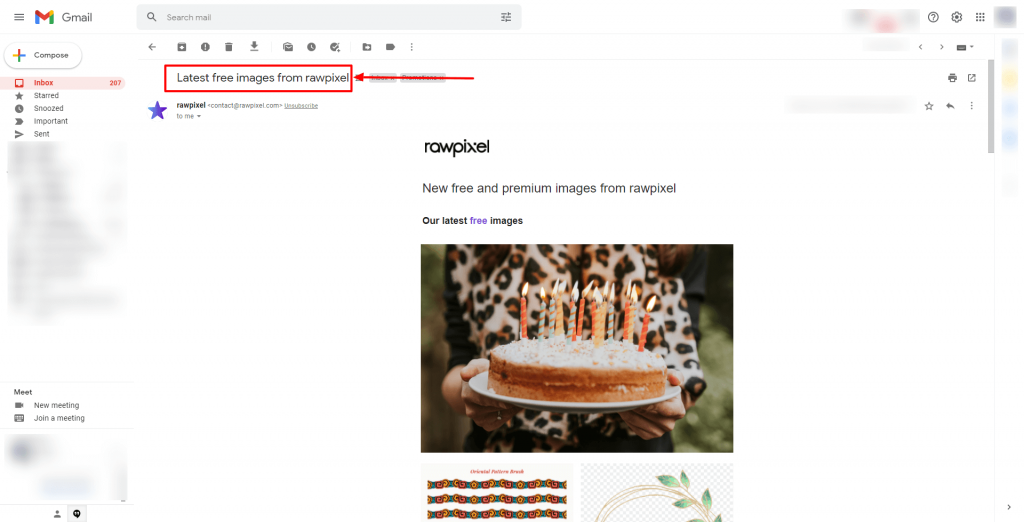 You should know that the subject of your email is the first thing that people see. Therefore, you have to pay extra attention when forming the subject line for your email. Go for email subject line generators to craft perfect subject lines for your marketing emails.
In your subject line, ensure there are no errors, and it can capture your readers' attention. Remember that your subject line plays a huge role in determining if your email gets opened or not.
So, some tips on delivering the perfect subject line for your emails include:
Add numbers and statistics in the subject line
Test every subject line using a tool like Subject Line.com or Email Subject Line Tester
Use power words such as congratulations, limited stock, great deals, and so on
Also, include the name of the reader in your subject line to give it a personal touch
Avoid Generic Email Templates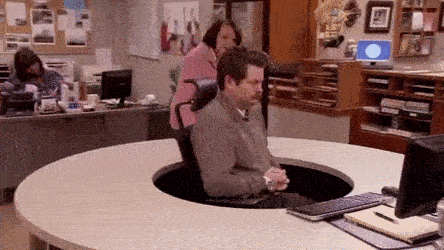 There are a lot of email templates out there today. While this might seem like a great idea, using email templates defeats the purpose of your emails being natural, friendly, and helpful.
Instead of simply "copying and pasting" an email template, use the template as a guide or inspiration to create your perfect email. However, ensure you let your distinctive voice show in your emails.
Test Your Content Before Sending It Out
One great way to ensure you have an email marketing strategy that will boost results is by testing your emails or content before you send it out to the audience. For example, you can carry out A/B testing to produce two different emails and see which produces better results.
Additionally, you can send test emails to employee accounts. This will enable you to ensure your emails look exactly how you want them to look. Also, it is advisable to view the email through various email providers, such as Gmail, Yahoo, Outlook, etc.
Personalize Your Emails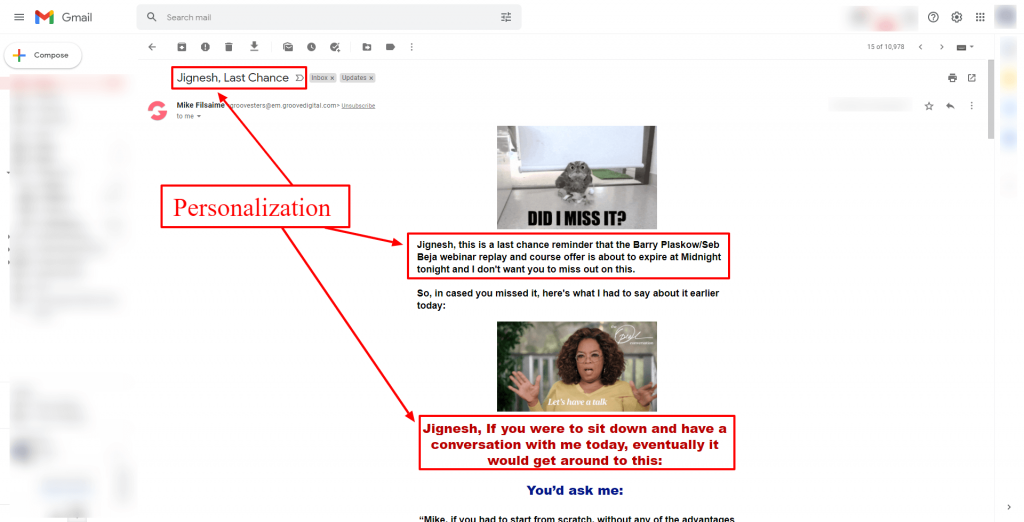 An effective way to communicate with your audience and encourage engagement through email marketing is to add a personal touch or feel to your emails. Adding personal elements to your emails in whatever way you can is always a great idea.
For example, addressing your subscribers by name throughout the email, using "you" instead of "user," including the recipient's name in the subject line, and many others are ways to personalize your emails.
Personalizing your emails will make your audience feel like they are more than just a number, and this will most assuredly boost results.
Focus On The Benefits, Not the Features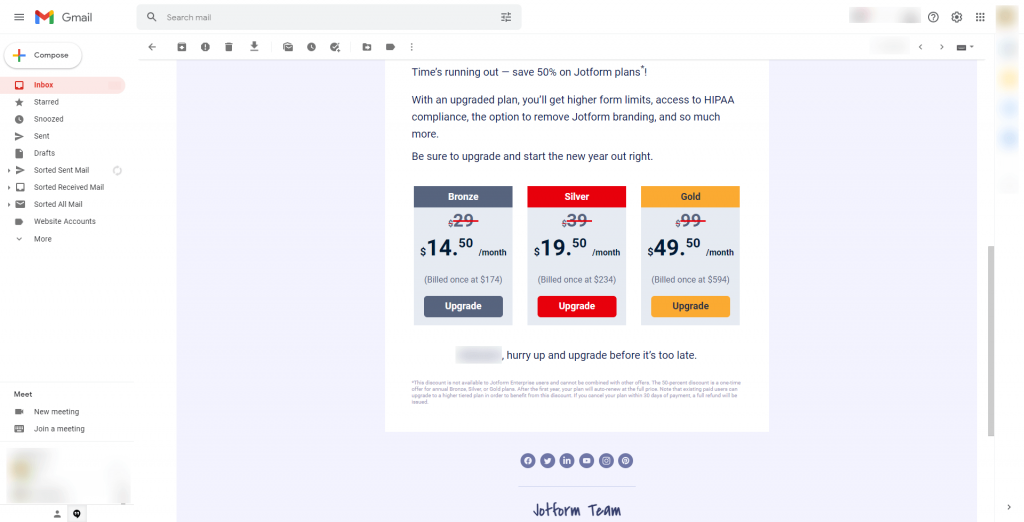 When developing your email marketing strategy, always have it at the back of your mind that the number of benefits you can provide is always more important than the number of features.
Because of this, in your emails, you should place more premium on the benefits that your audience stands to gain from using your product or service. Do not emphasize the features of your product; instead, talk about how these features can help the audience.
Ensure Your Emails Look Amazing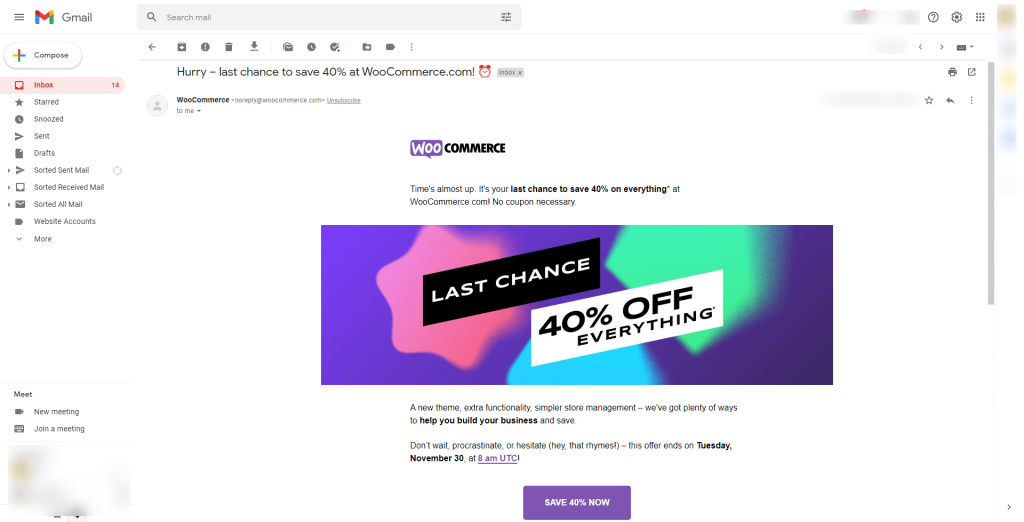 After enticing your readers to open your email with your subject line, you need them to continue reading the email. One way to do that is by making the email look great. Below are tips that will surely help the appearance of your email:
Use images sparingly; ensure the content makes sense even without the reader loading the image.
Use short paragraphs
Make sure keywords and important phrases stand out
Include bullet points to allow readers to skim the content
Using an email header template can be the best option that will help you to create an email header for your next campaign.
Have a Compelling CTA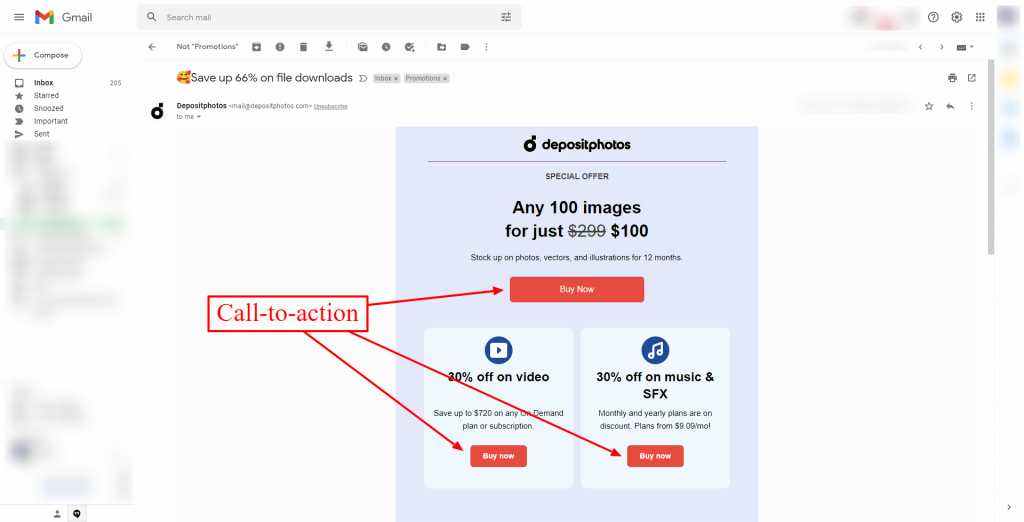 A call to action is a prompt to make your audience act, e.g., buy a product, go to a website, etc. You should know that a major reason for email marketing is to drive traffic to your landing page. One of the ways to do this is by including a primary yet compelling CTA in your emails.
For instance, after enlightening your email subscribers about the benefits they tend to gain by visiting your website or buying your product, you will include a CTA that will lead them to do just that. Even though you are using one CTA, include it in multiple locations within your email.
Optimize Your Email Sending Frequency
Last but not least. This is one of the most important tips from all email marketing tips you should know. When sending emails to your subscribers, you need to note how often you will send these emails. To do this, you should develop a schedule and frequency for sending out your content.
It would be best to strike a balance between sending too many emails to the point it becomes annoying and sending too few emails so that your business becomes forgettable. Additionally, it would help if you were consistent with sending emails.
For example, if you decide to send emails twice a week, for instance, on Mondays and Fridays, at a particular time, you have to be consistent with these days and times. Before sending the email don't forget to check the SPF record to make sure your email security is on point.
Top Six Software for Email Marketing
Several software and tools can help you with email marketing, thanks to technological advancement. Below are five of the best platforms that are sure to help with your email marketing strategy.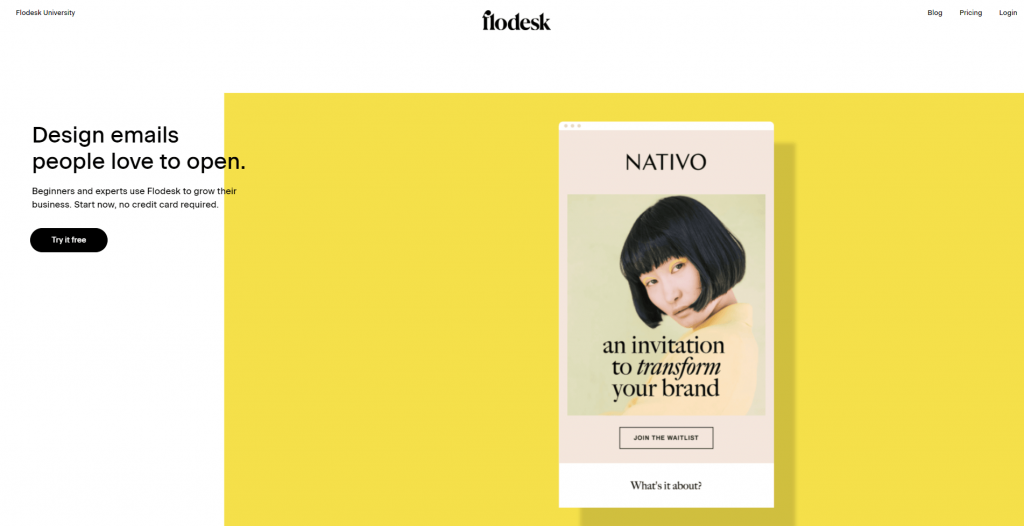 Flodesk is an email marketing software that allows you to design emails that people love to read. These emails look great on any device. Furthermore, you can start with a template or create your email from scratch.
This software provides you with design tools that are intuitive and help you to be creative in producing your emails. Also, Flodesk allows you to create stunning and signup-worthy landing pages, thereby earning you more subscribers.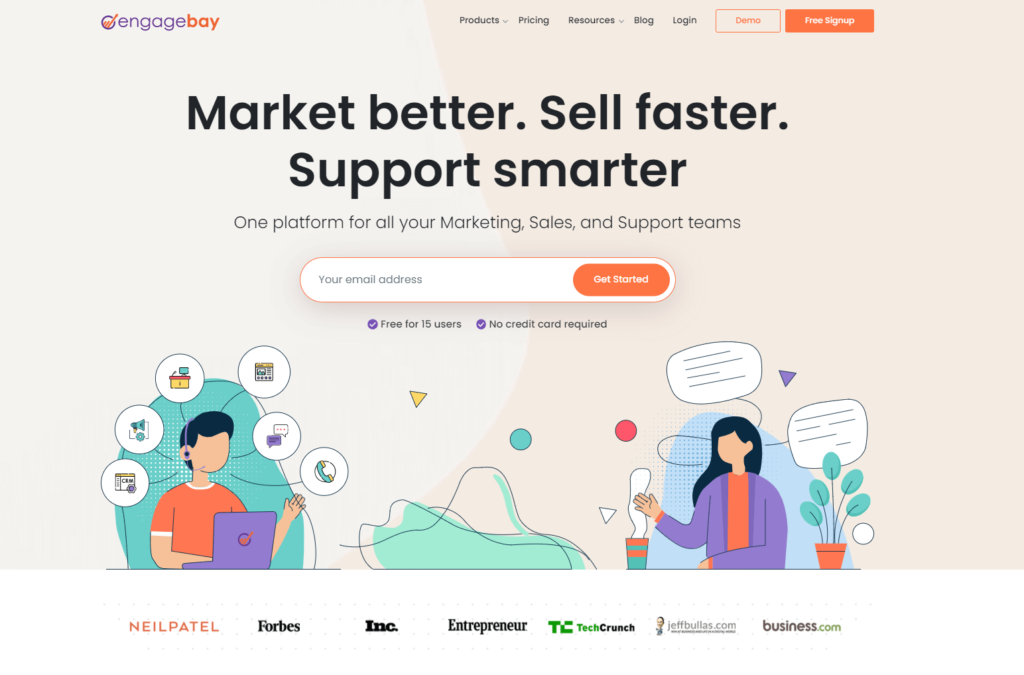 EngageBay is an affordable email marketing software for small businesses and startups. They offer a host of email marketing automation tools, including email broadcasts, drip campaigns, multistep visual automation builder, email form builder, pre-designed templates, and so much more.
You can reach your audience faster, nurture them, and convert them into happy customers with EngageBay's A/B testing, advanced customer segmentation, email personalization, insightful reports, and more. That said, EngageBay offers much more than just email marketing. You also get sales automation tools, Live Chat, a helpdesk, social media management, landing pages, and account-based marketing.
MailChimp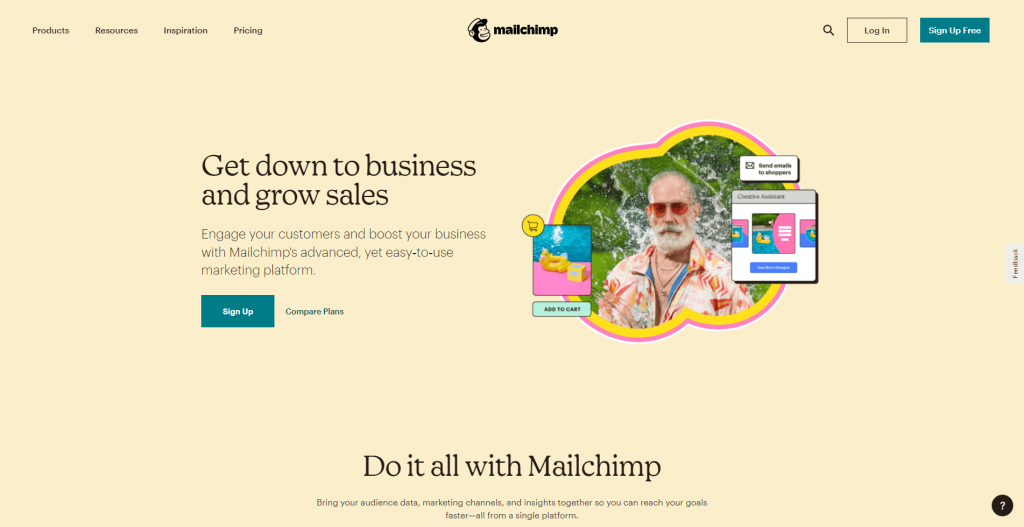 MailChimp is an advanced yet easy-to-use marketing platform that allows you to engage your customers while boosting your business. You can bring your audience data, marketing channels, and insights together from a single platform.
This will enable you to reach your goals faster. Additionally, MailChimp allows you to send the right messages on the right channels. So, you can develop your emails, landing pages, social ads, and so on from one place.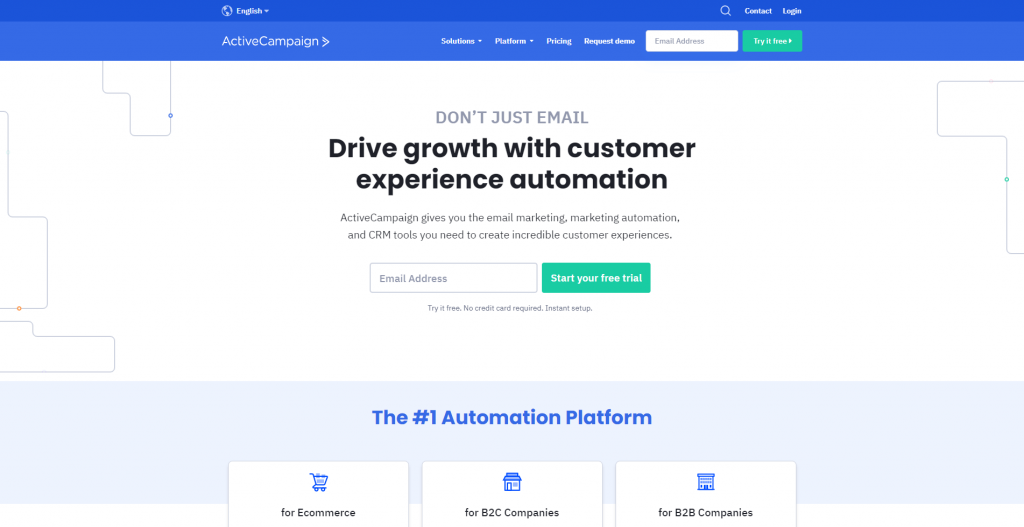 If you are looking to create incredible customer experiences, then Active Campaign is the one for you. This software provides you with email marketing, marketing automation, and CRM software, which will help you drive growth.
It is the perfect automation platform for eCommerce, B2C, and B2B companies. Also, ActiveCampaign allows you to capture the attention of your target audience with messages that match who they are.
Salesmate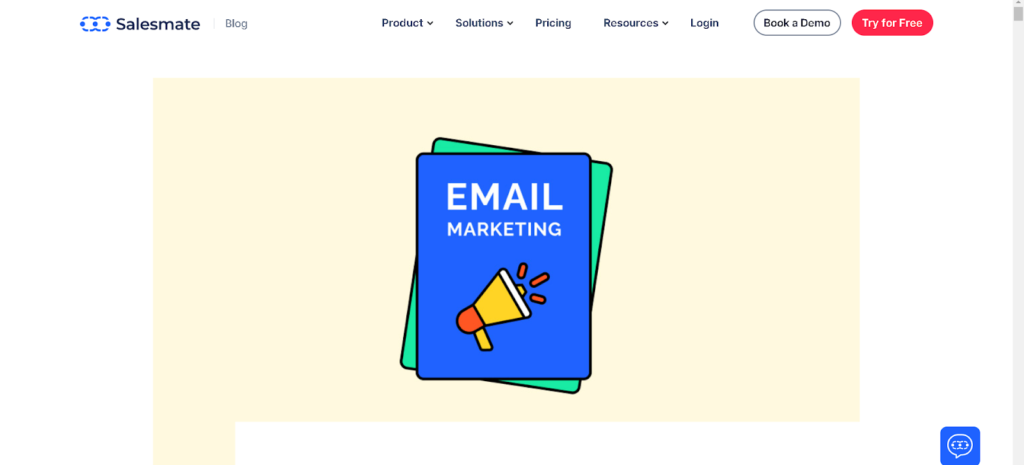 Salesmate is an amazing CRM and customer journey software. Salesmate might be one of your company's best cost-to-value investments because it can be a beneficial tool for the sales, marketing, and customer experience teams.
Specifically talking of marketing teams, Salesmate is a potent email marketing campaign software that may assist you in quickly designing and implementing campaigns.
Email campaigns are created using a drag-and-drop journey builder by Salesmate.
Using different metrics, such as Live Views, Campaign Goals, Automation Logs, etc., you can quickly monitor the effectiveness of your campaigns. You have enough information from that to run A/B tests on campaigns and find the best fit.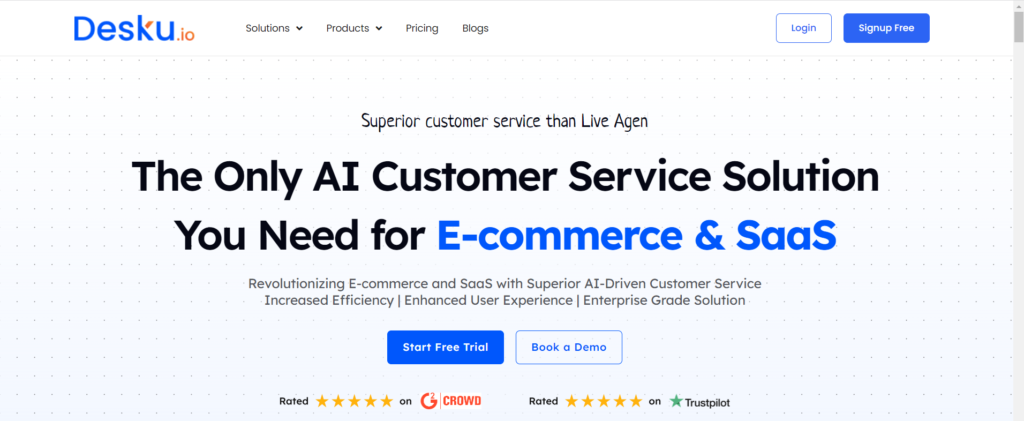 Conclusion
This article has addressed email marketing and what it entails. Email marketing lets you send targeted messages to a specific audience.
This article also provided helpful tips to ensure your email strategy is effective. One such tip is to have a very good CTA. It affects the success of your strategy. Tools for email marketing were also discussed, and they can help you save time and money, and of course, boost your results.
Learn More: New Year Marketing Ideas for Small Business