In today's fast-paced digital world, having eye-catching social media post design ideas can be the difference between your content going viral or being lost in the vast sea of the internet. With the rise of social media platforms, companies and individuals are using them to connect with their audiences and promote their brands. However, with so much content being posted every second, it's becoming increasingly difficult to stand out from the crowd.
In this article, we'll explore the importance and types to help you create eye-catching social media post design ideas that grab your audience's attention and help your content stand out from the crowd. Whether you're a small business owner or a social media manager, this guide for social media designing will provide you with the tools you need to create engaging and memorable posts.
Ideas for Social Media Post Design
Before we get started I must be clear that we are going to share some real-life social media post design ideas that are collected from Instagram. And if you are planning to start your social media journey from Instagram you must follow the preferred Instagram post size to get better reach.
Now let's get started.
Types of Social Media Post Design Ideas
Poll Post Design idea
Firstly, poll posts are a great way to engage your audience on social media by asking them for their opinions on a particular topic. They can be used to gather feedback, conduct market research, or simply spark conversation. A well-designed poll post should have a clear and concise question with answer options that are easy to understand. Including relevant visuals can also make the post more visually appealing and increase engagement.
Testimonial And Reviews Post
Testimonial and review posts are social media content that features positive feedback from satisfied customers. They typically include a quote or statement from the customer, along with their name and photo or logo. whereas testimonial and review posts are a powerful way to build trust and credibility with your audience And can help increase conversions and sales for your business.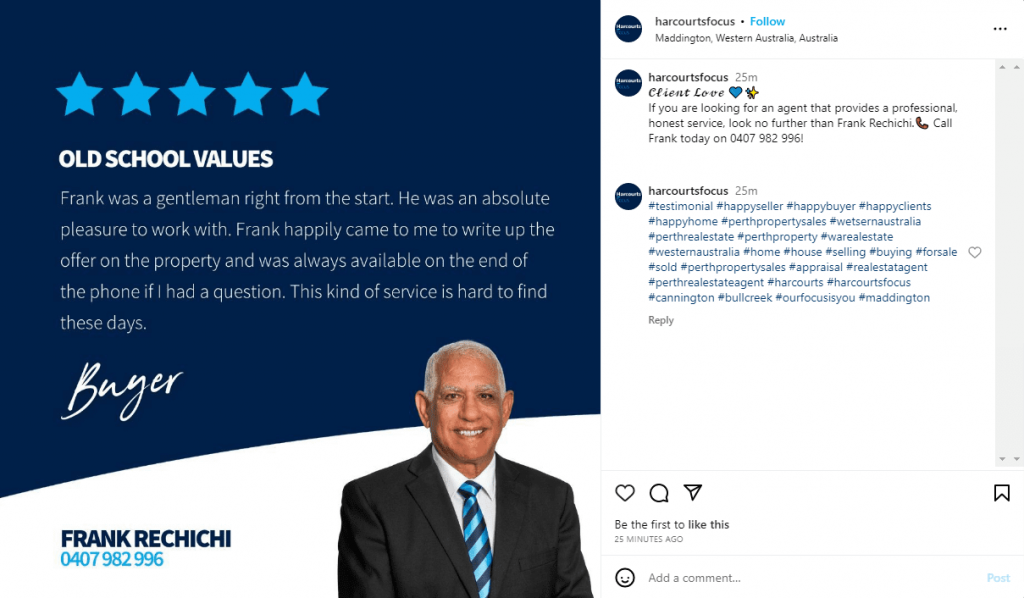 Contest or Giveaway Post
Contest posts in social media are promotional messages that encourage users to participate in a competition or giveaway by following certain rules or submitting specific content. These posts are often used by businesses and influencers to increase engagement and promote their brands.
Flatlays Social Media Post Design Ideas
Flatlay content arranges items from a top-down perspective on a flat surface and is used in lifestyle or product photography. It also showcases items in an aesthetically pleasing way and can be used on social media, blogs, or websites to promote products, tell a story, or convey a particular theme or mood.
Quiz Post Ideas
Quiz posts are interactive and engaging social media content that allows users to test their knowledge on a specific topic or theme. They typically feature multiple-choice questions and provide instant feedback on the user's answers. whereas quiz posts are a fun and effective way to drive engagement, increase brand awareness, and gather valuable insights about your audience.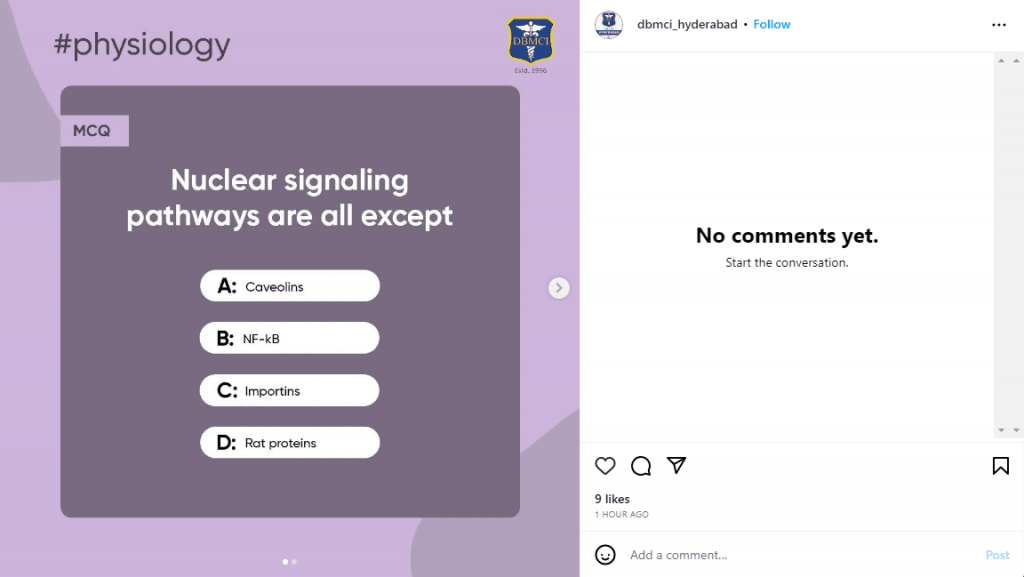 Employee Spotlights
Employee spotlights are social media content that showcases individual employees or teams in a company. These posts include photos, videos, or interviews that highlight their work, achievements, and contributions. They help to humanize your brand, showcase company culture, and boost employee morale.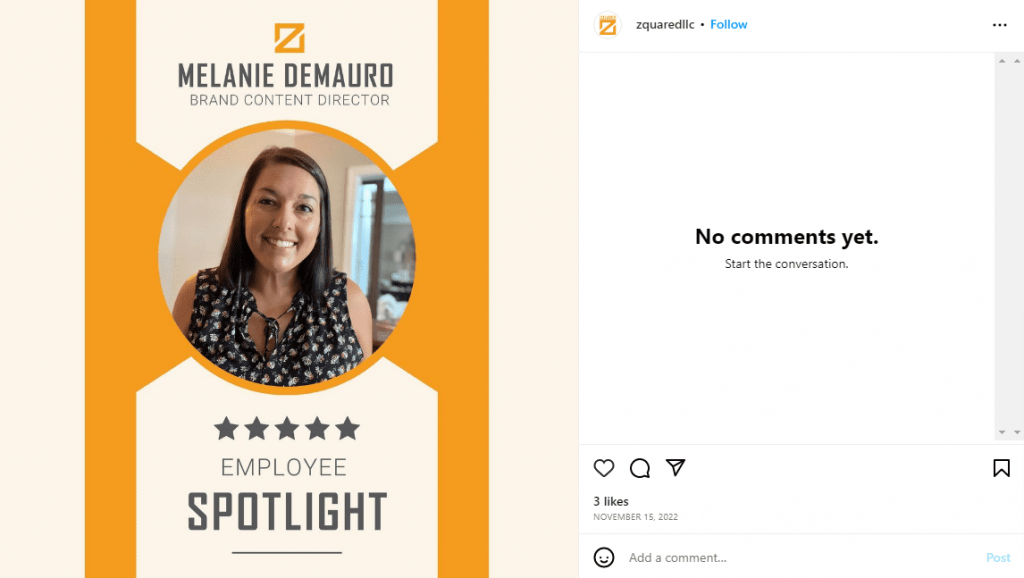 Animated GIFs Or Memes Posts
Animated GIFs or memes are pictures or short videos that are used to show funny or relatable situations also used on social media to make people laugh, share something funny, or show how people feel. These kinds of posts are a great way to get people interested and make them want to engage with your content.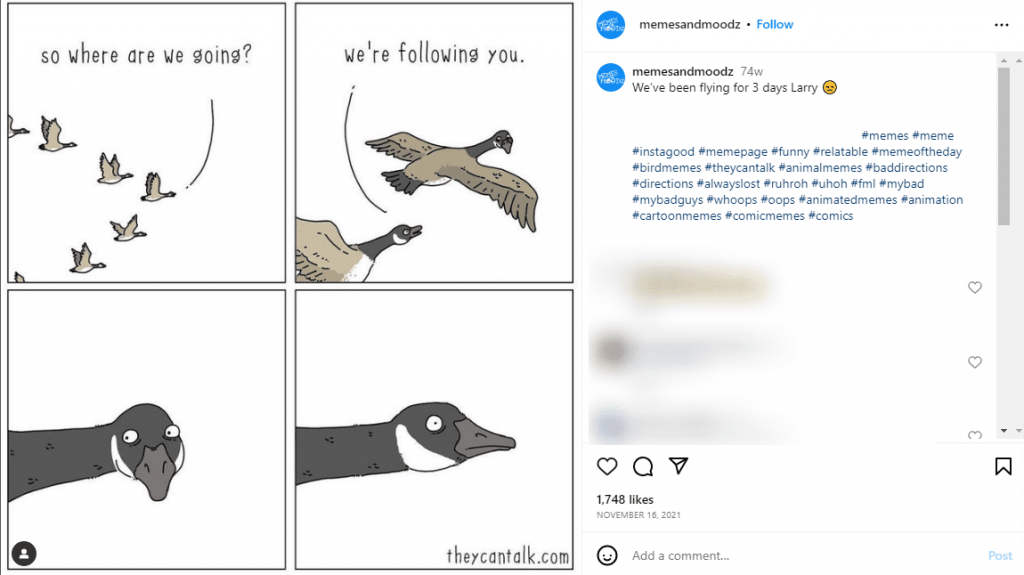 Collaborations With Brands
This content involves partnering with another company or influencer to create joint content or promotions that benefit both brands. Collaborations can increase brand awareness, reach new audiences, and build credibility through association with another reputable brand. Collaborations are a popular marketing tactic for many brands and can be a great way to expand your reach and attract new customers.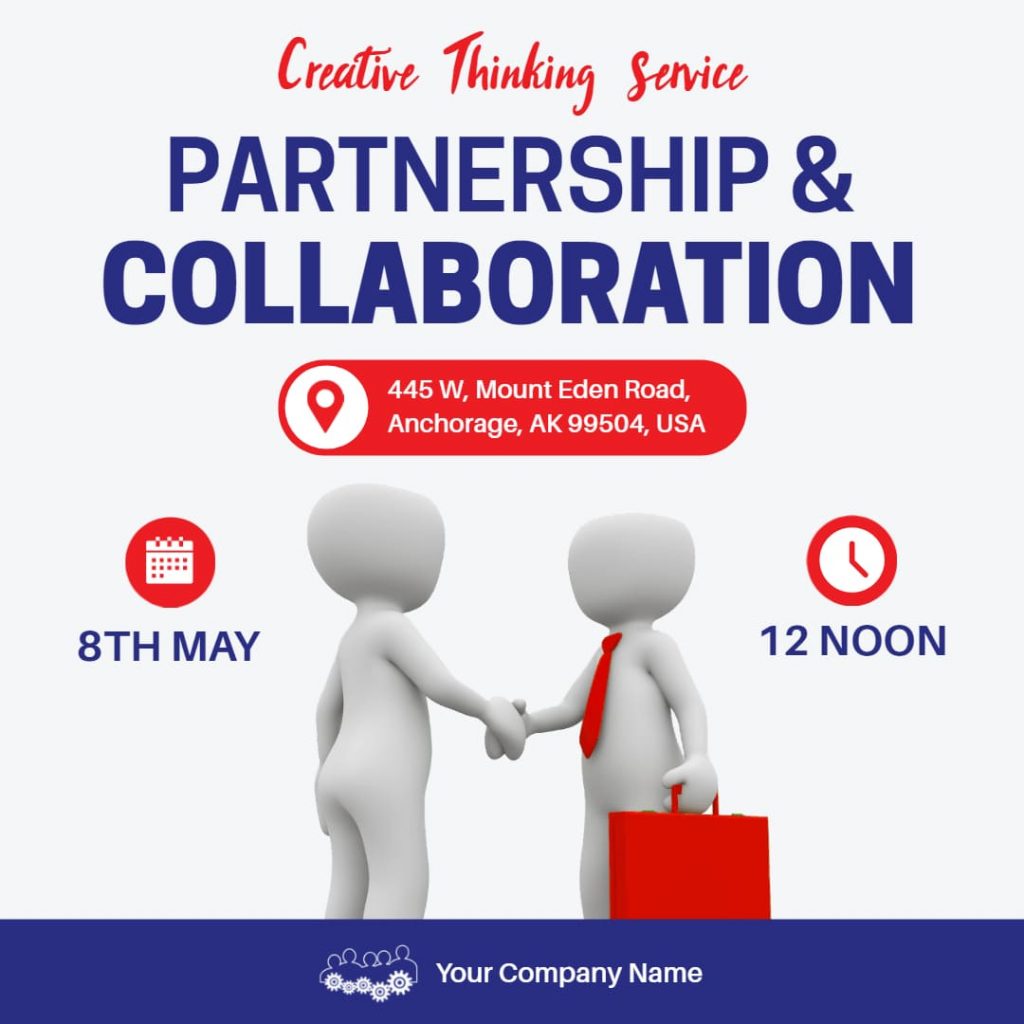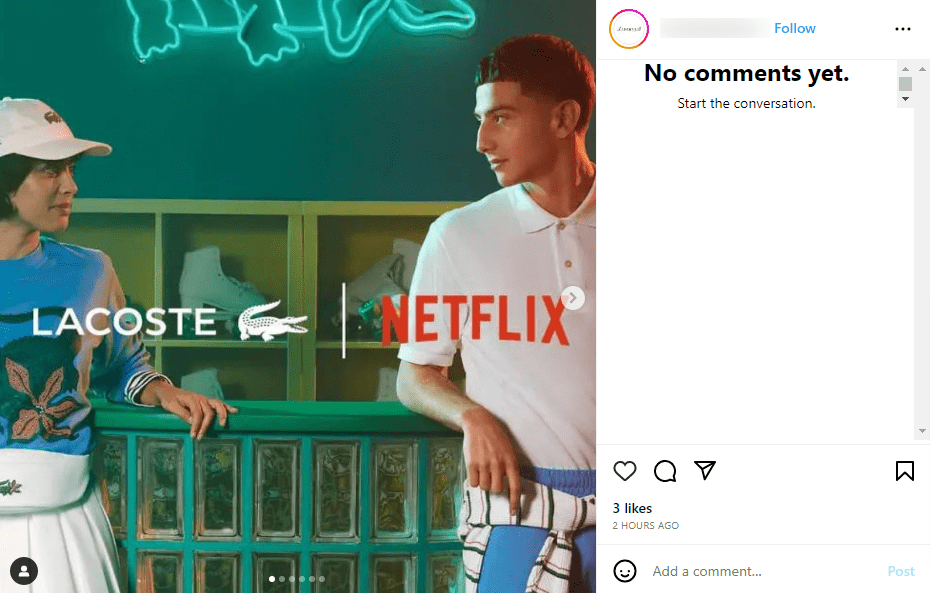 Holiday Posts
One effective way for brands to connect with their audience and increase engagement is through holiday-themed social media posts. By incorporating festive graphics, messages, and promotions into their content, businesses can build brand awareness and foster a sense of community among their followers. To ensure timely and strategic posting, many companies use a social media content calendar to plan out their holiday campaigns in advance.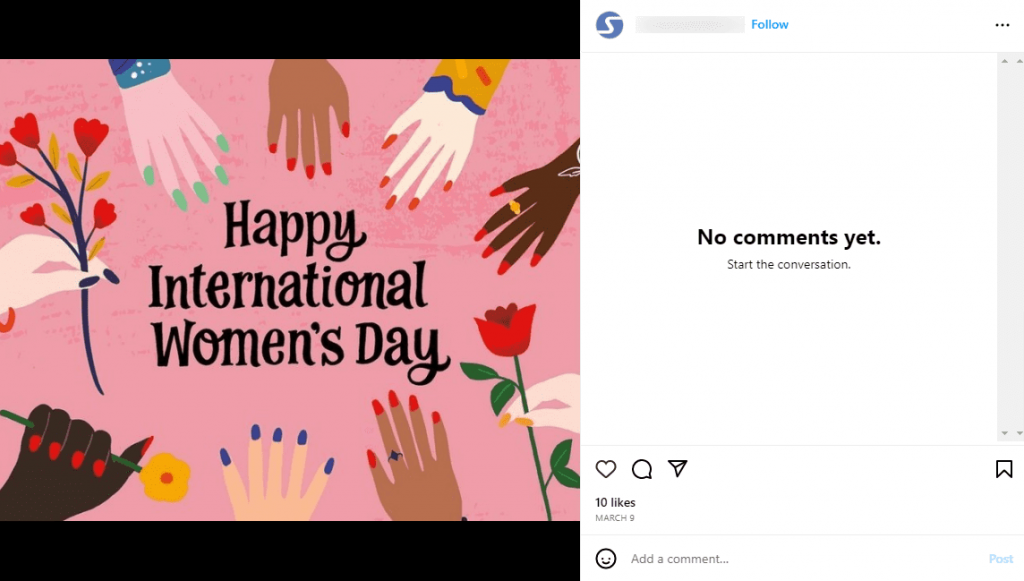 National Or International Awareness
National or international awareness campaigns days, weeks, or months are designed to draw attention to important issues or causes at either a local or global level. These campaigns often utilize social media and other digital platforms to educate the public, raise funds, and encourage action toward positive change. Examples of national or international awareness campaigns include Breast Cancer Awareness Month, World AIDS Day, and Earth Hour.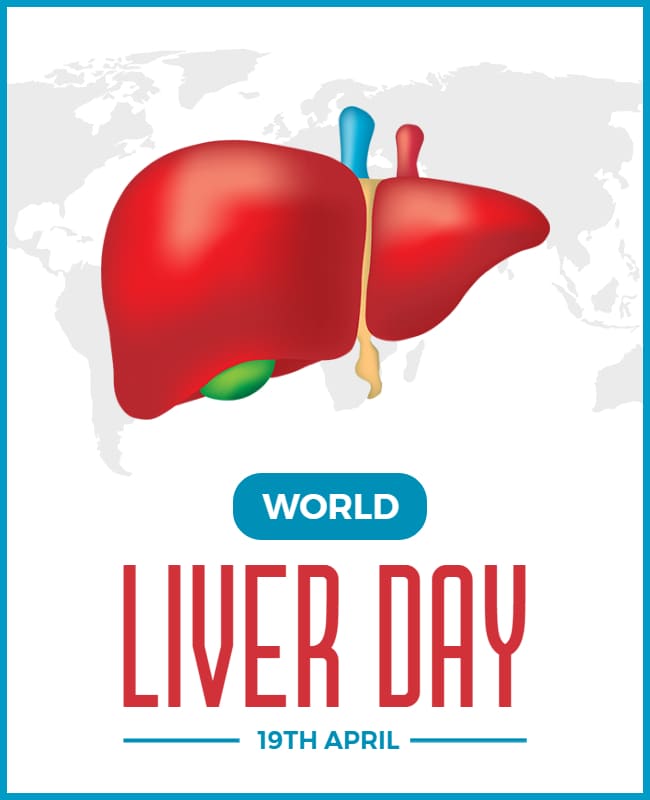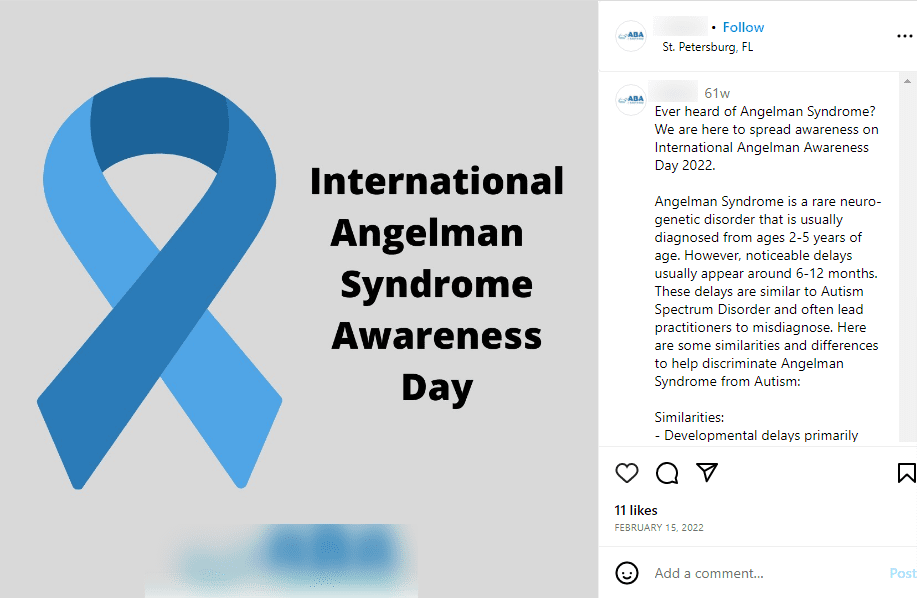 Before-And-After Posts
Before-and-after posts showcase the transformation or improvement of a product, service, or situation over time. These posts can be a powerful way to demonstrate the effectiveness of your brand and can help to build trust and credibility with your audience. Whether it's a home renovation, a weight loss journey, or a skincare transformation, before-and-after posts can provide visual proof of the results that your brand can deliver.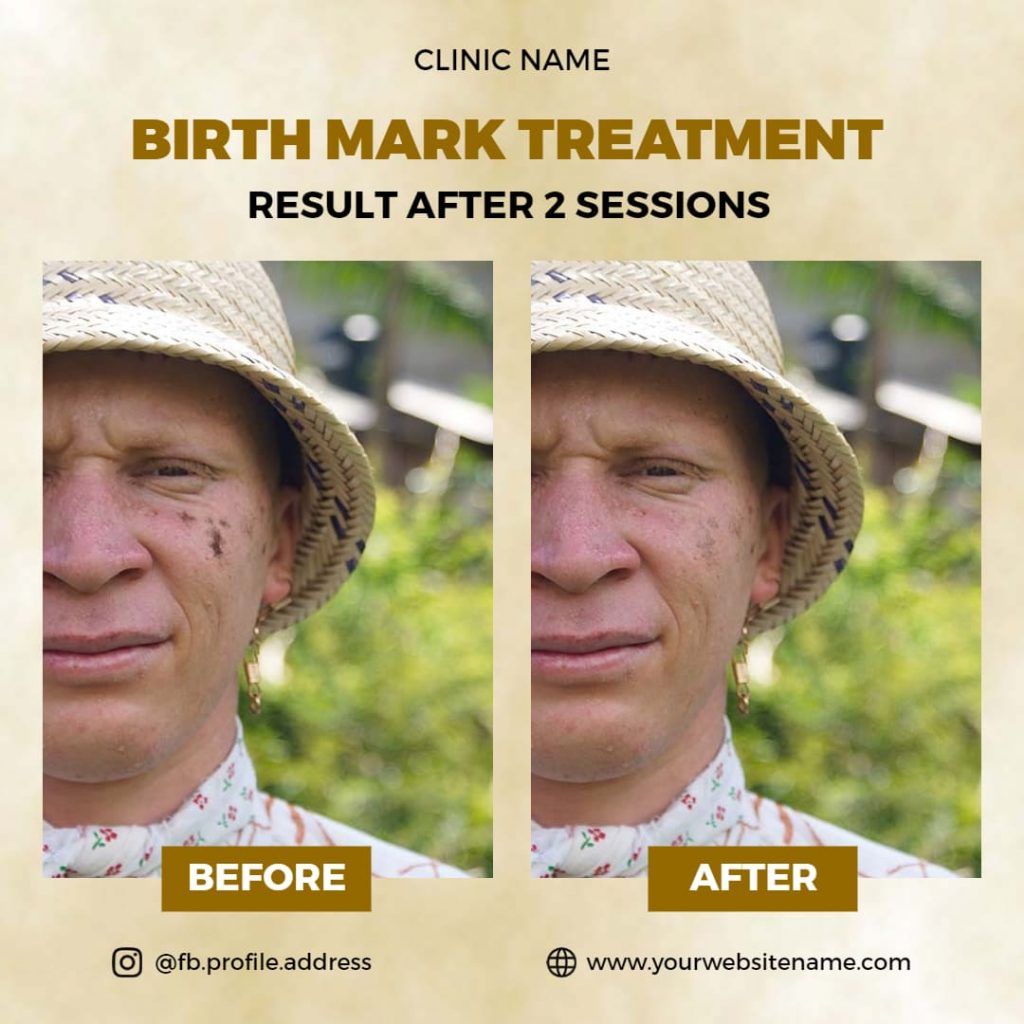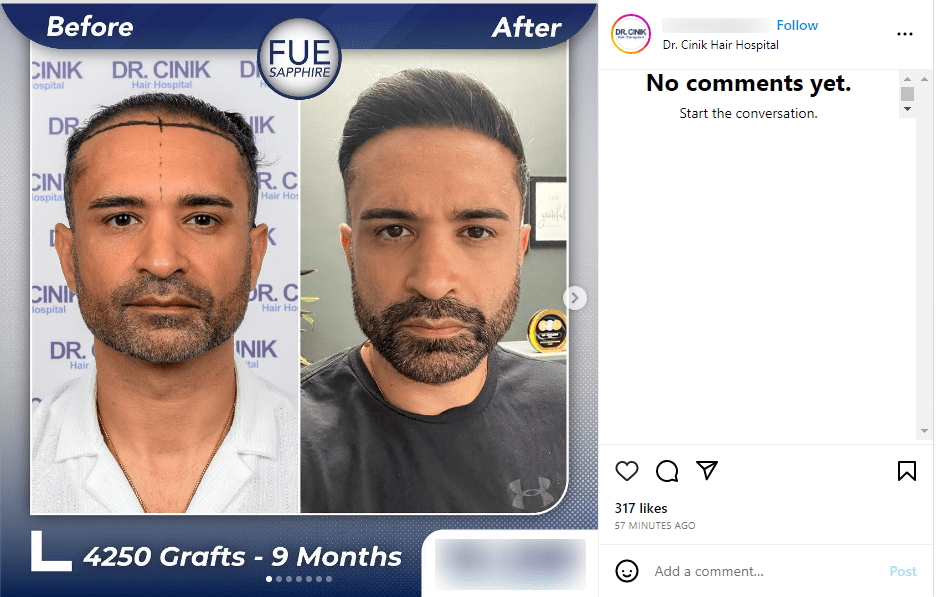 Event Promotion Posts
Event promotion posts on social media tell people about events that are coming up such as when it's happening, where it's happening, what's going to happen there, and how to sign up. The posts are made to get more people interested in the event and make sure that more people show up also use these posts to give people updates before, during, and after the event.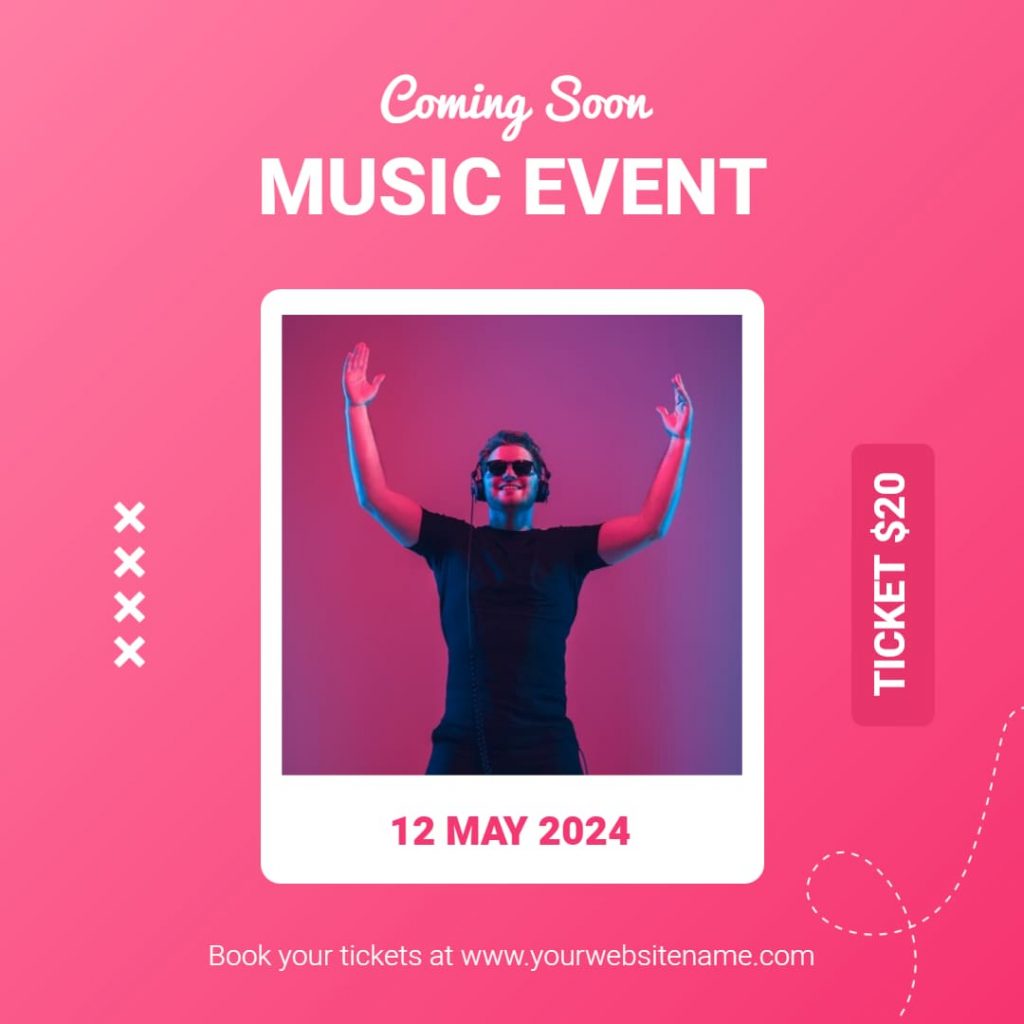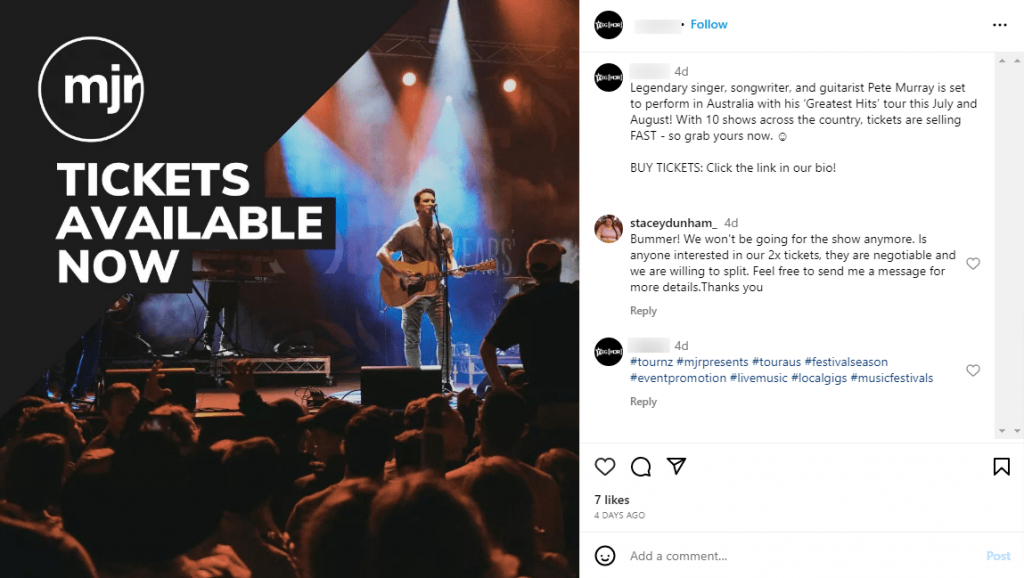 Share Your Blog Post
Blog posts are articles that you write to tell people about something and share your thoughts or ideas on a specific topic, teach people something new, or just give them useful information. Blog writing can help show people that you know what you're talking about and can be a way to help people. You can share your blog posts on social media so that more people can read them, and it can also help more people learn about your brand.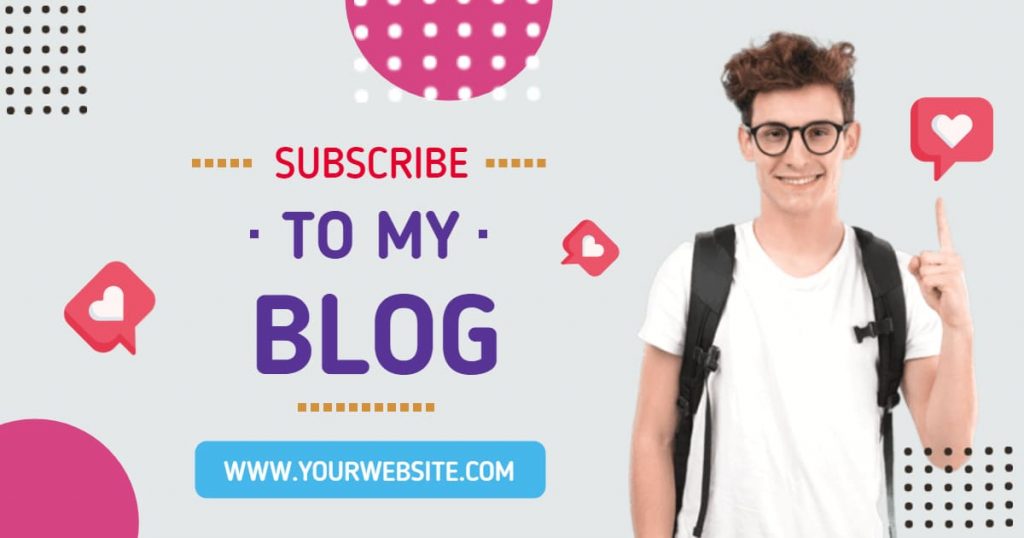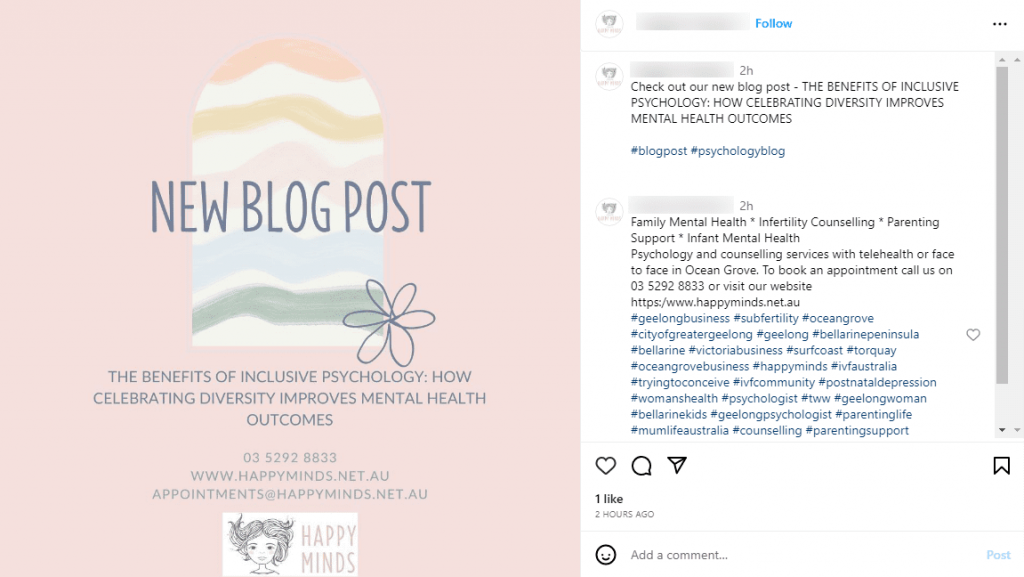 Create Social Media Carousel Post
Carousel posts allow users to include multiple images or videos in a single post. They can be used to tell a story, showcase a product line, or provide a step-by-step tutorial in one post. Carousel posts are a great way to increase engagement and provide more value to your audience, while also allowing you to showcase your creativity and brand personality through visual storytelling.
Hiring Post Design Idea
Hiring content promotes job openings on social media to attract candidates and provide role info, qualifications, application process, and benefits also, increase visibility, attract qualified candidates, and showcase company culture and values.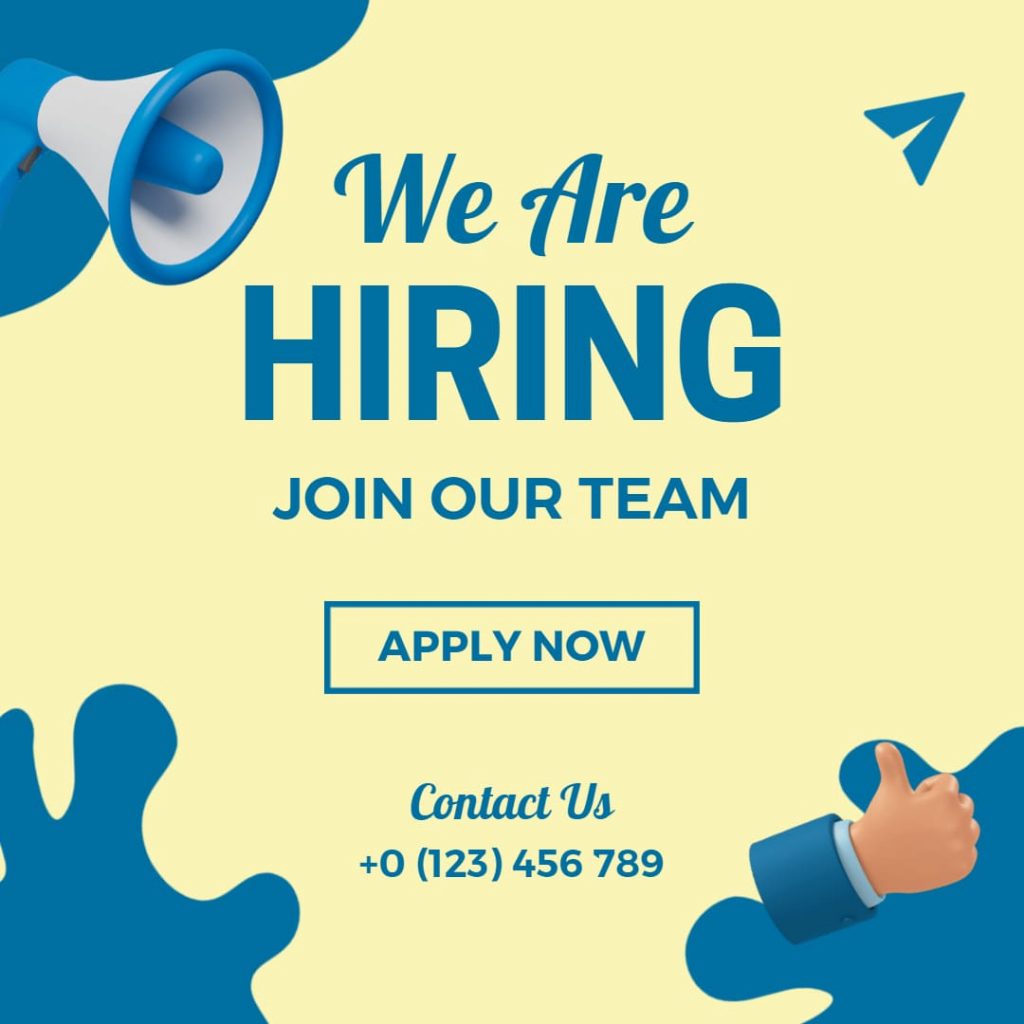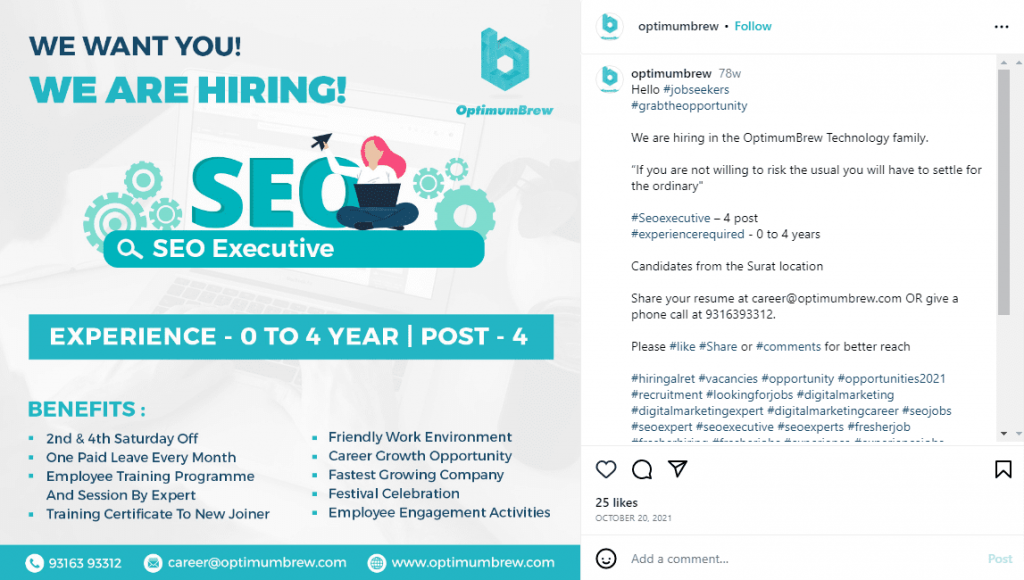 How-To Or Tutorial Content
How-to or tutorial content is step-by-step social media content that helps people complete tasks or achieve goals also, popular in beauty, cooking, DIY, and many more industries and can be adapted to any product or service. This content showcases expertise, provides value, and establishes a brand as a helpful resource in the industry.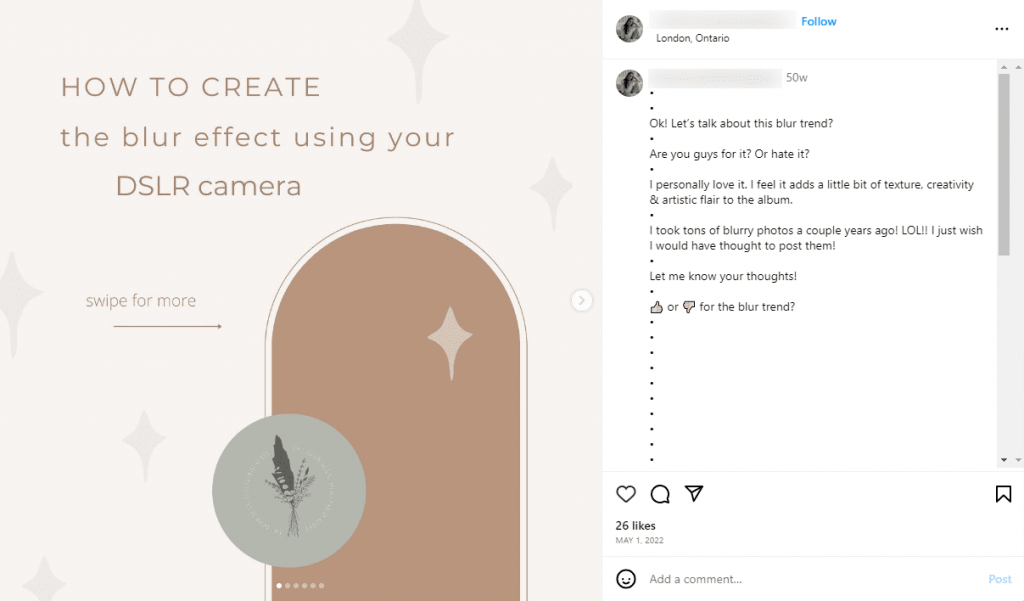 Share Your Insights
Sharing insights on social media means offering unique opinions on industry trends. It also establishes expertise and provides value through informative or thought-provoking posts, increasing engagement and attracting new followers interested in your perspective.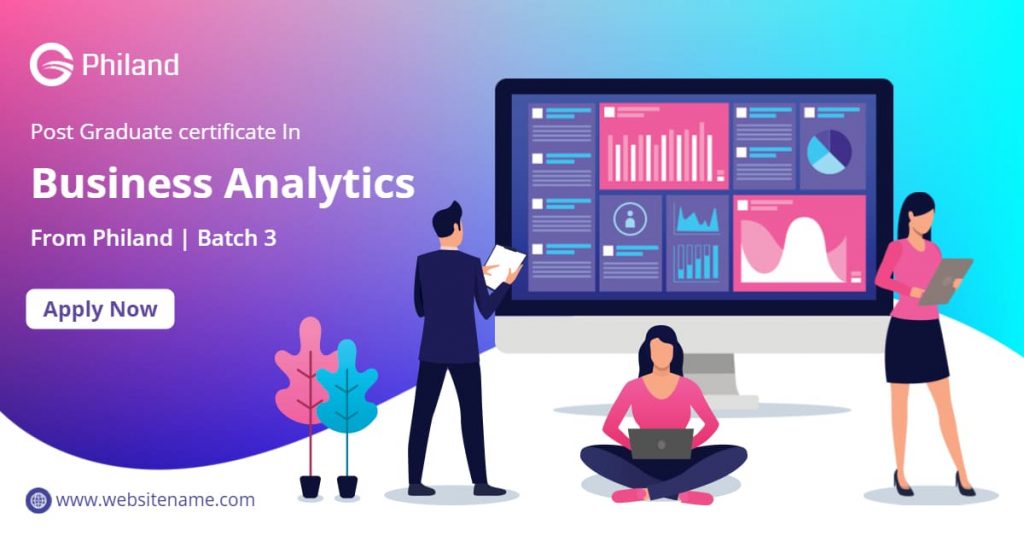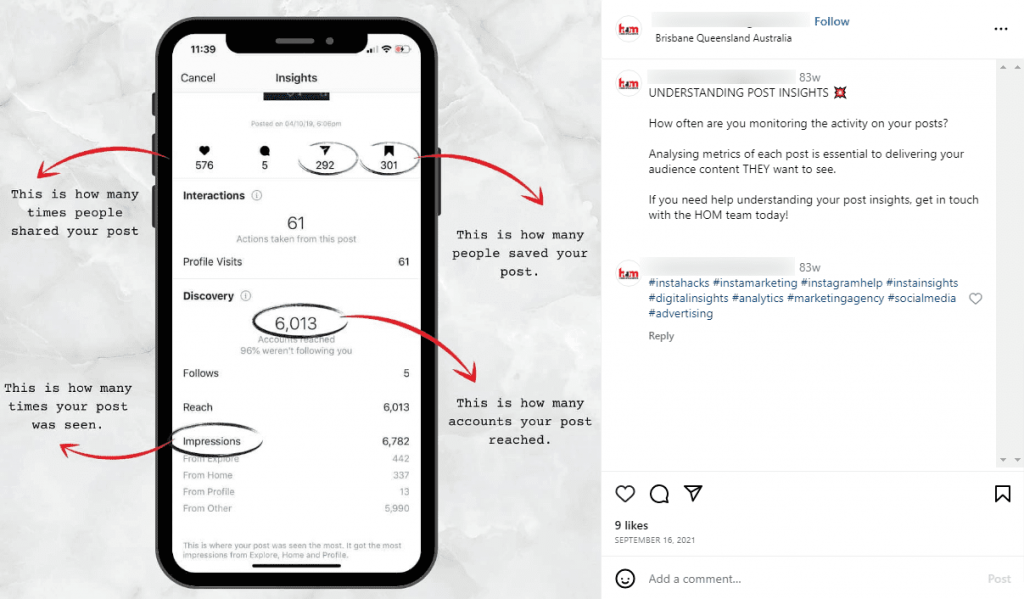 Share Your Achievements
Sharing achievements on social media means posting content that highlights your successes, milestones, or accomplishments. Also, builds credibility, establishes you as a leader, and showcases your capabilities to potential clients or employers. whereas share achievements through social media, blogs, or press releases to stand out in your industry.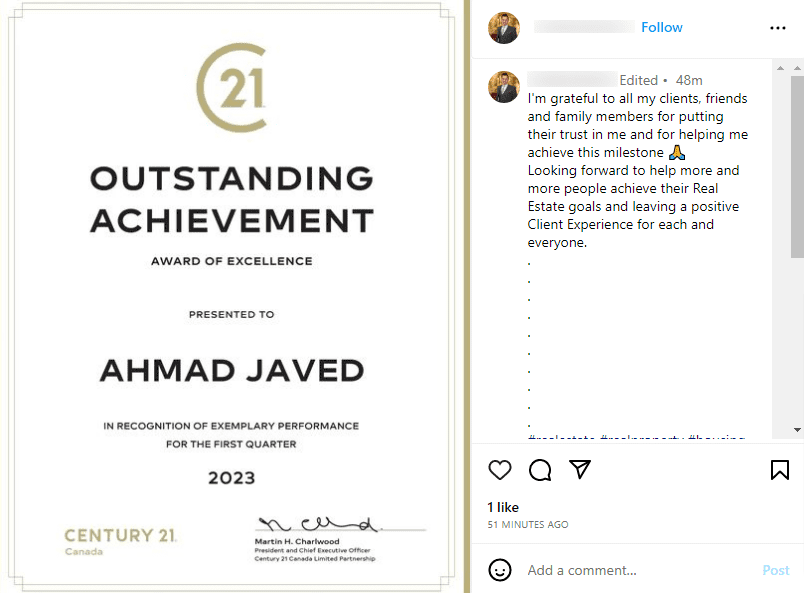 Podcast Or Audio Clip Promotion Post
Podcast or audio promotion posts promote your podcast or audio content on social media. Also, include a link to the episode, a topic summary, and a teaser to entice listeners and increase visibility, attract new listeners, and engage with your audience.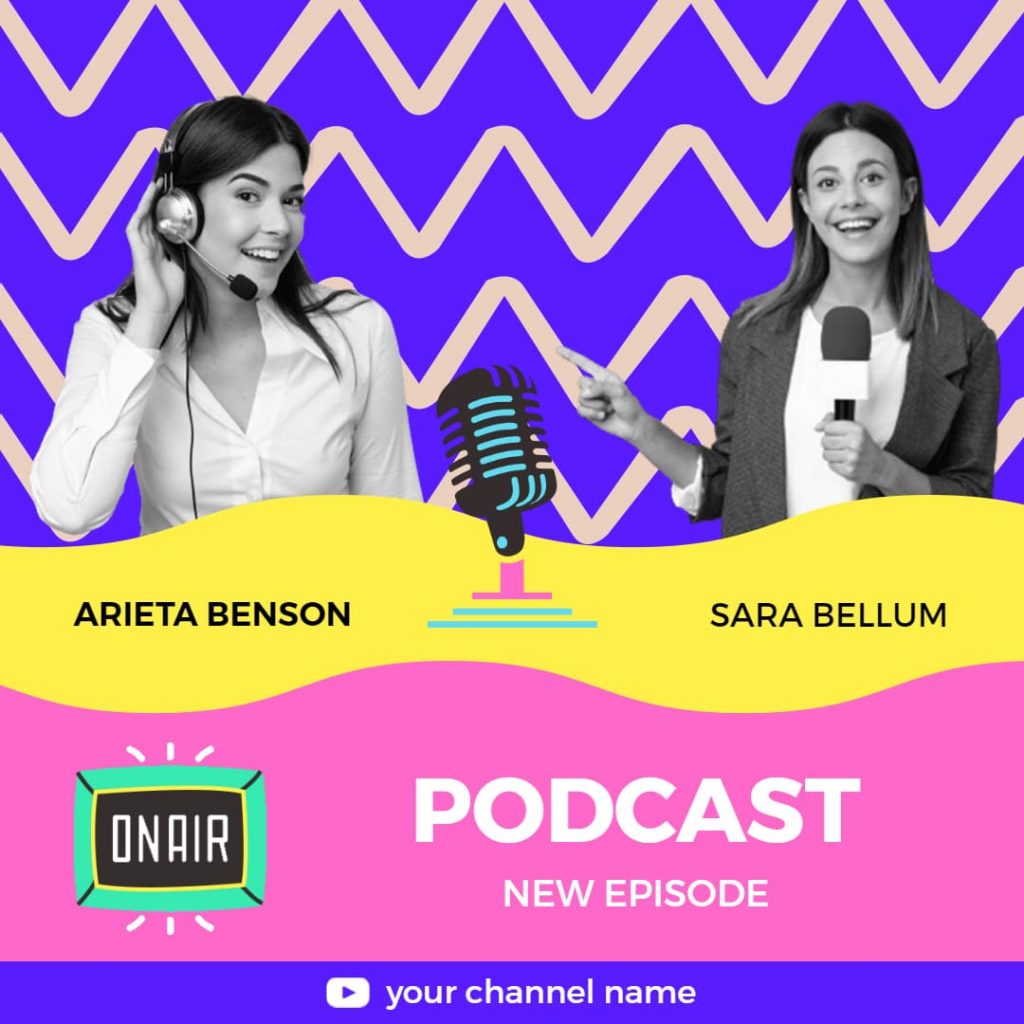 Social Media Infographic Posts
An infographic presents information visually in an easy-to-understand format. It combines images, charts, graphs, and minimal text in a visually appealing layout. Infographics are used in marketing, journalism, and education to explain concepts, illustrate statistics, and provide a quick overview of a topic.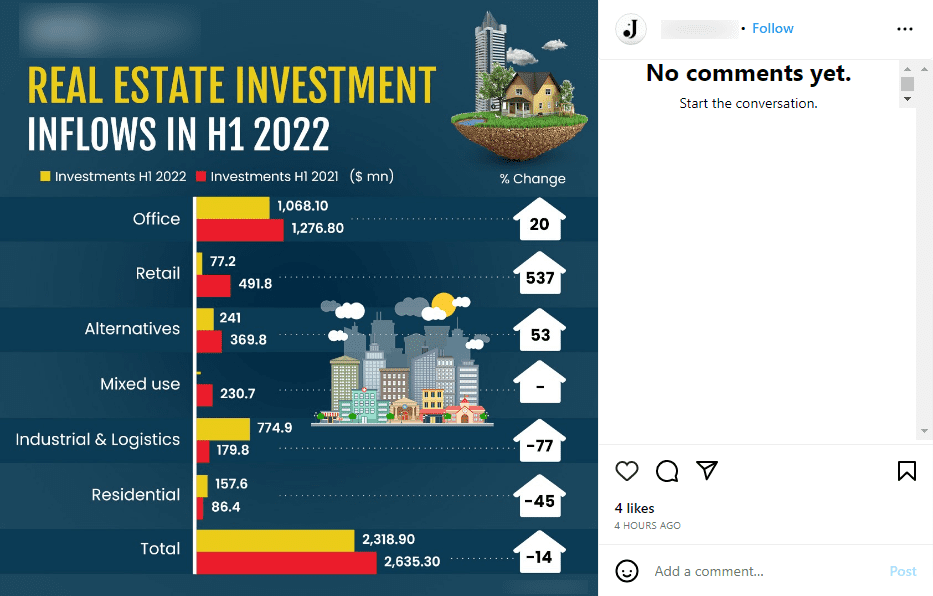 Share Your Social Media Reels Video Posts
Reels on Instagram are videos that are short and can only be up to 90 seconds long such as music, filters, and other cool effects. Also, use reels to show off things you're selling, teach people something new, show what goes on behind the scenes, or just make people laugh. Reels are a great way to get people interested in your brand and get more people to see your posts on Instagram.
Share About Your Webinars
Webinar promotion posts on social media tell people about webinars that are coming up or that have already happened. which include details about the topic, who's going to talk, when it's happening, and how to sign up. The posts are made to get more people interested in the webinar and make sure that more people show up. You can share these posts on social media, email newsletters, and websites.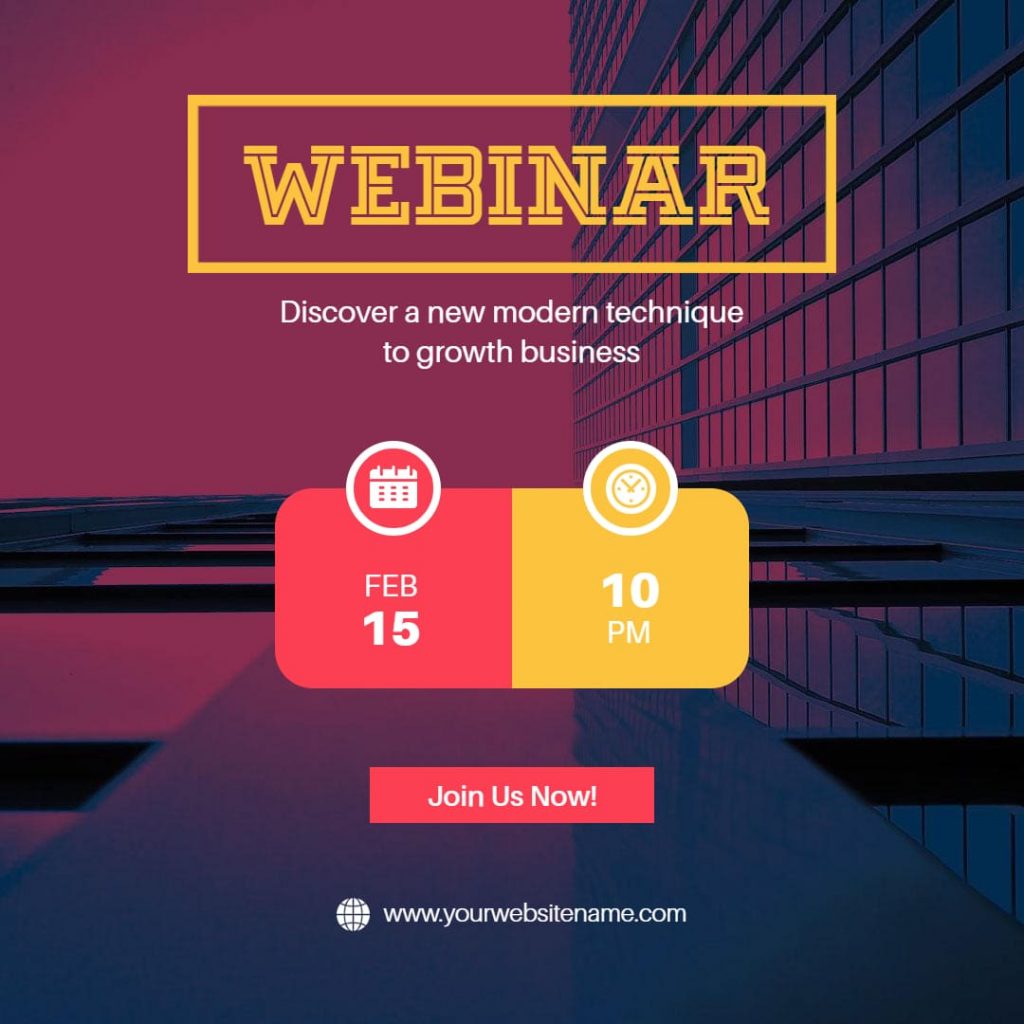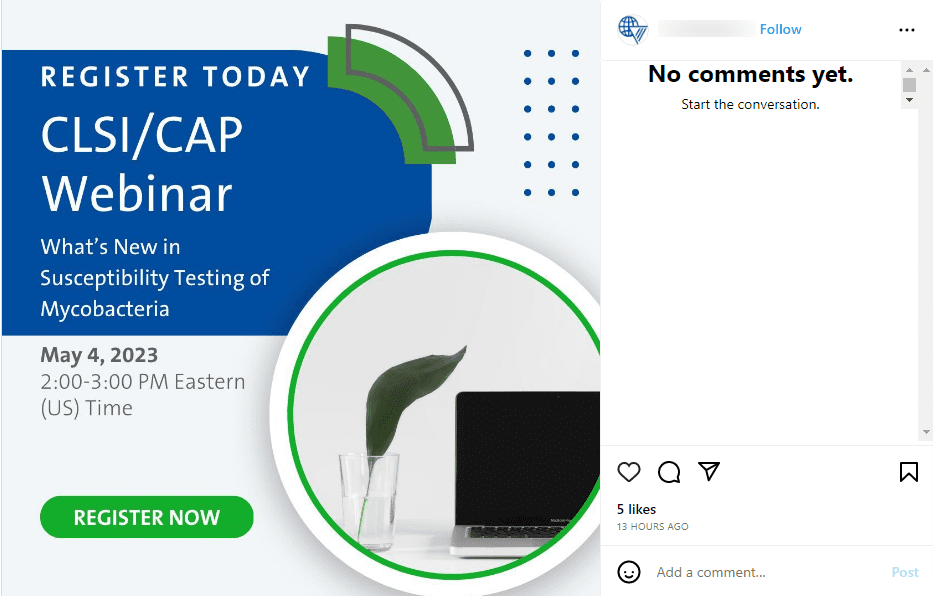 Social Media Trending News Post Design
Trending posts on social media are about things that are popular in the news right now. such as news articles, funny pictures, or other things that people are talking about. Sharing these posts can help you get more people interested in your brand and show that you know what's going on in the world.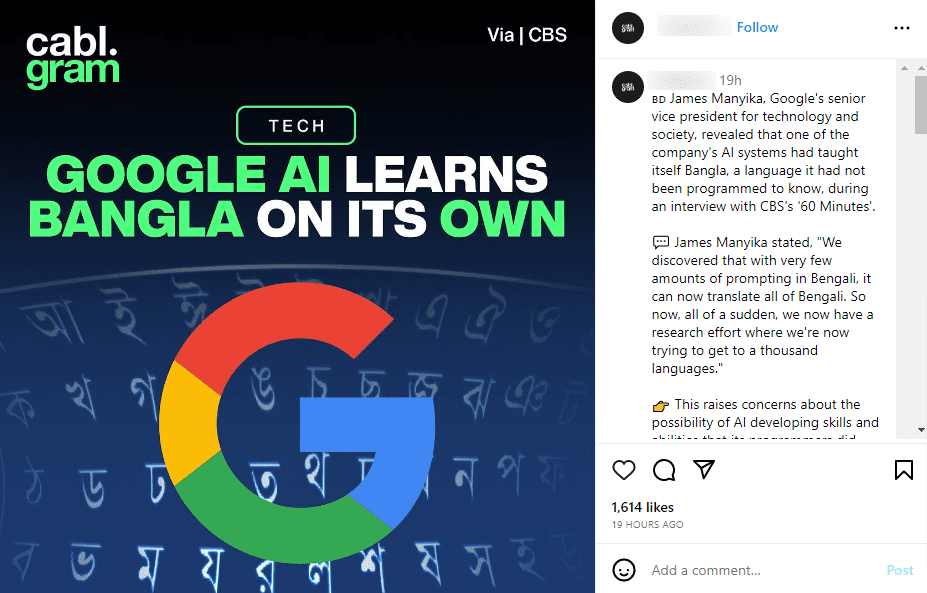 Social Media Inspiration Quotes Posts
Inspirational quote posts are a way to motivate and inspire your audience on social media. It includes eye-catching designs or images and can be shared on various platforms. It also helps to boost engagement and position your brand as a source of positive content.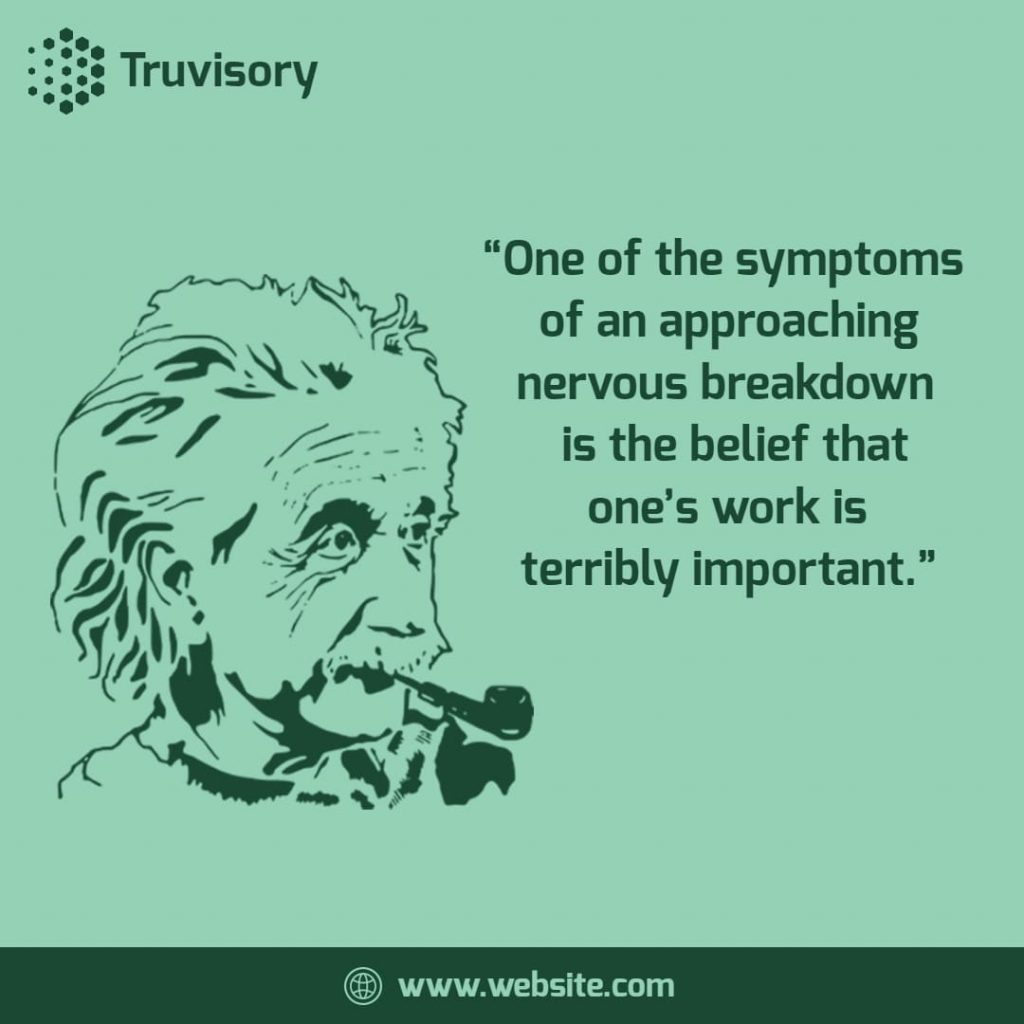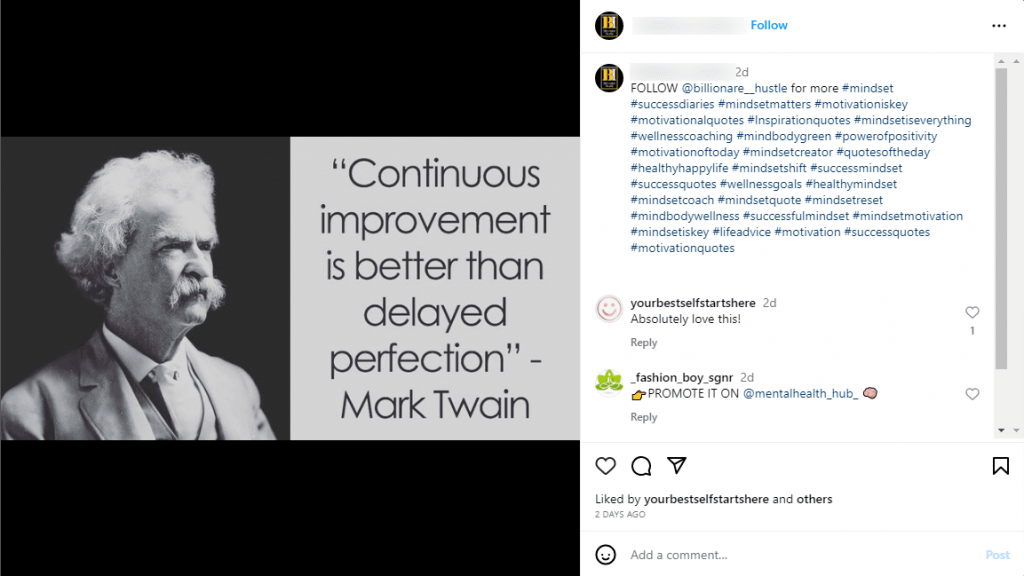 Social Media Challenges Or Trends
On social media, you can create or join challenges or trends that are popular. These include such as dance challenges, funny memes, or other creative activities that get people involved. Also, can help you get more people interested in your brand, reach new people, and show that you know what's popular right now.
Charts Content Ideas
Charts on social media are a way to show information and data in a simple and easy-to-understand picture. Also, can use charts to teach people about industry patterns, show how your business is doing, or tell them other cool things about your brand and make different programs and share them as a picture or in a video.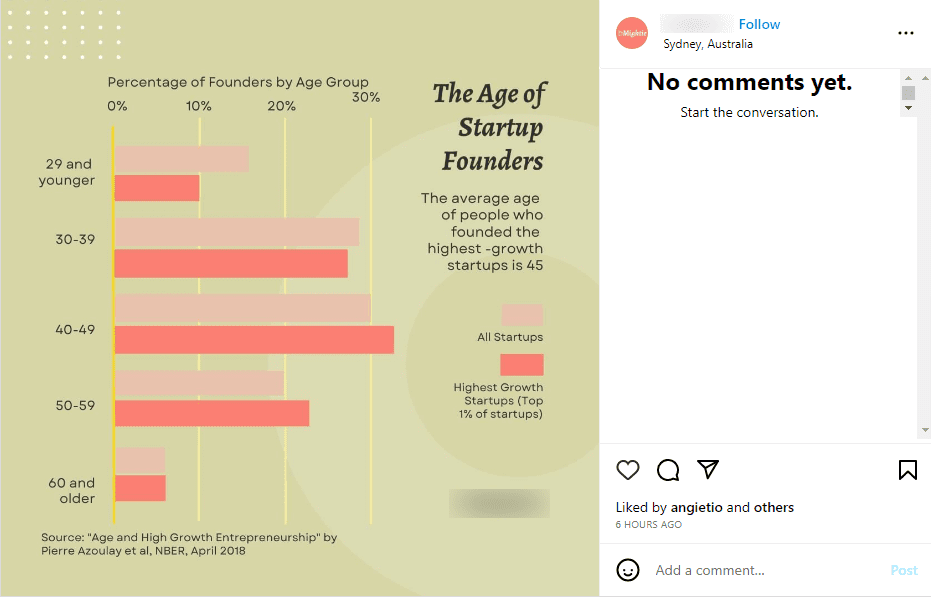 Notifications And Reminders
Notifications and reminders on social media can be used to inform your followers about upcoming events, sales, promotions, or deadlines. Also, help to increase engagement and encourage your audience to take action. However, it's important not to overuse them and make sure they are relevant and valuable to your audience.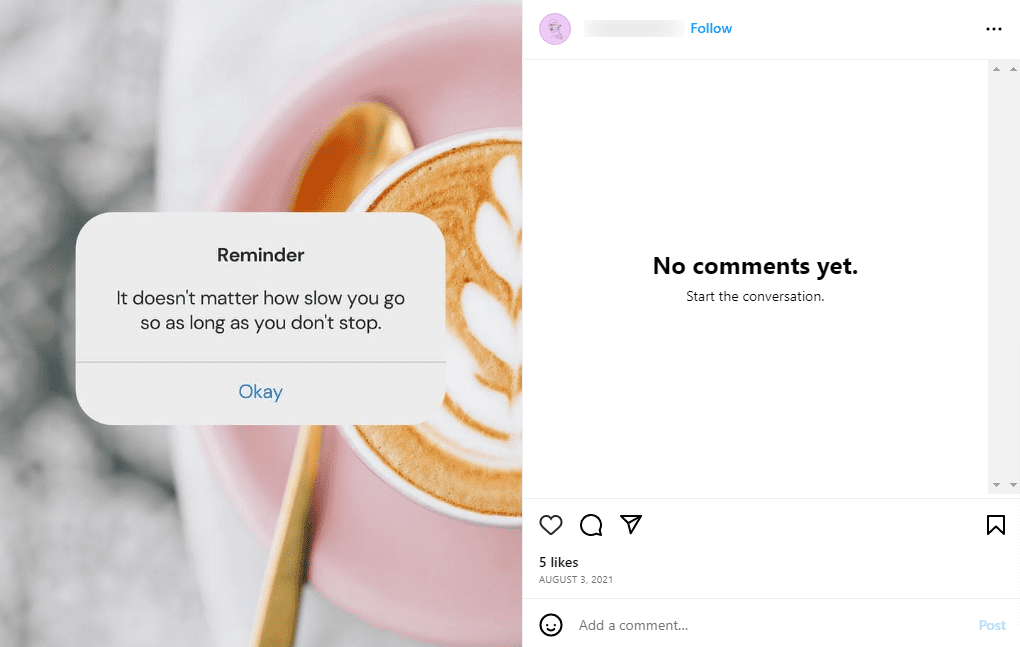 Fill-In-The-Blank Post
Fill-in-the-blank posts are interactive social media posts where the audience is encouraged to engage by filling in a blank space left in the post with their own words or ideas. Also, they can be a fun and engaging way to get your followers to participate and interact with your brand.
Controversial Or Thought-Provoking Content
Controversial posts on social media are meant to start conversations and arguments among people who see them. Also, by sharing your thoughts on a topic that people disagree on, you can get more people to comment and share their own opinions. But it's important to be polite and thoughtful when you post because controversial content can sometimes get negative reactions.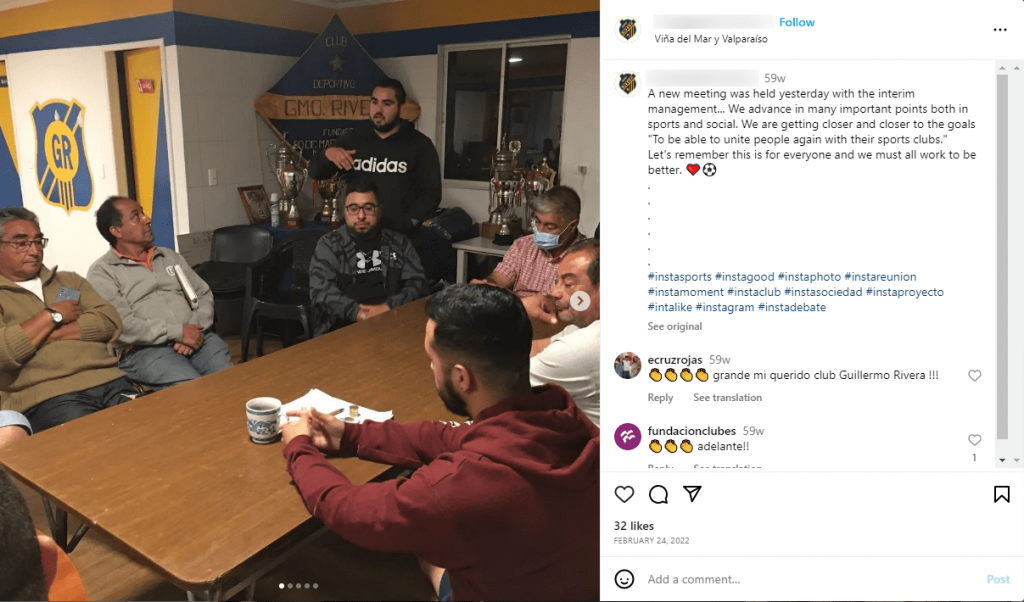 Social Media Tips Content Design
Tips on social media can teach people how to handle money, invest, and reach financial goals. Also, sharing helpful information and resources can make your brand an expert in the field and gain people's trust.
Social Media Vlogs And Guides Post
Vlogs and guides are informative and entertaining video content that showcase various destinations, activities, and experiences that can be enjoyed while traveling. They often provide tips and recommendations to help viewers plan their own trips.
Recommendations Content
Recommendations on social media are posts that suggest useful digital tools or apps help make daily tasks easier and faster. These posts are great for people who want to be more efficient, especially for those who work professionally.
User-Generated Art And Creativity
User-generated art and creativity can be shared on social media to showcase fan art, crafts, and other creative projects made by followers or customers. whereas these posts foster a sense of community and appreciation for the brand or product.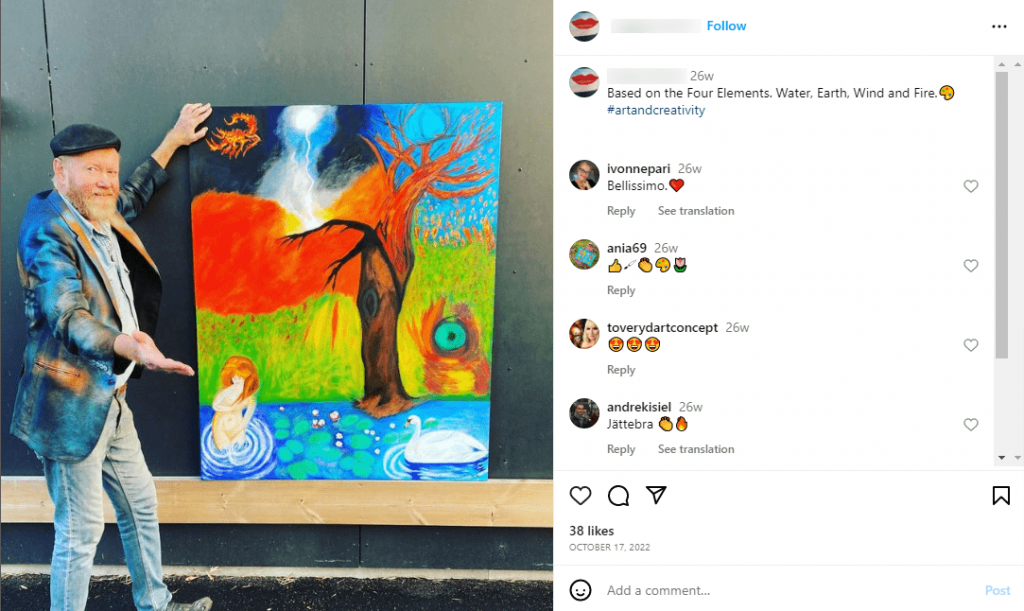 Social Media Campaigns Post Design Ideas
Campaigns on social media are posts that try to make people aware of a specific issue and urge them to do something about it. They can help different causes such as saving the environment or fighting for fairness and human rights.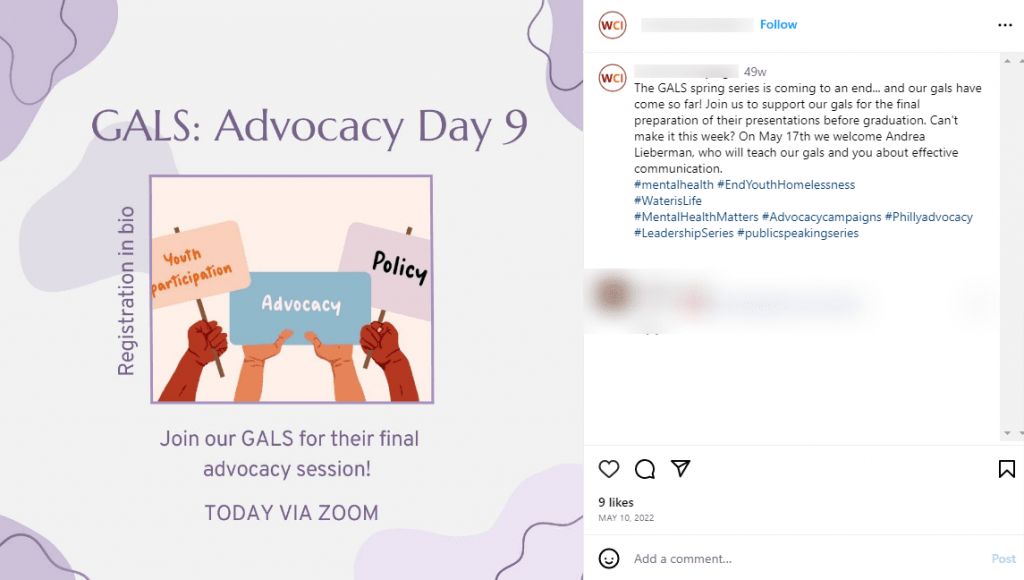 Analysis Type Post Design
Analysis posts involve sharing insights and opinions on the latest sports news, events, and games, as well as analyzing past and upcoming matches. These types of posts can help increase engagement among sports fans and followers.
Twitter Threads Post Design Idea
Twitter threads share longer-form content in a series of connected tweets with a common theme or narrative. Also provide context, and commentary, tell stories, or share longer information and users can create threads by replying to their own tweets with related subsequent tweets, delivering a comprehensive message to their audience.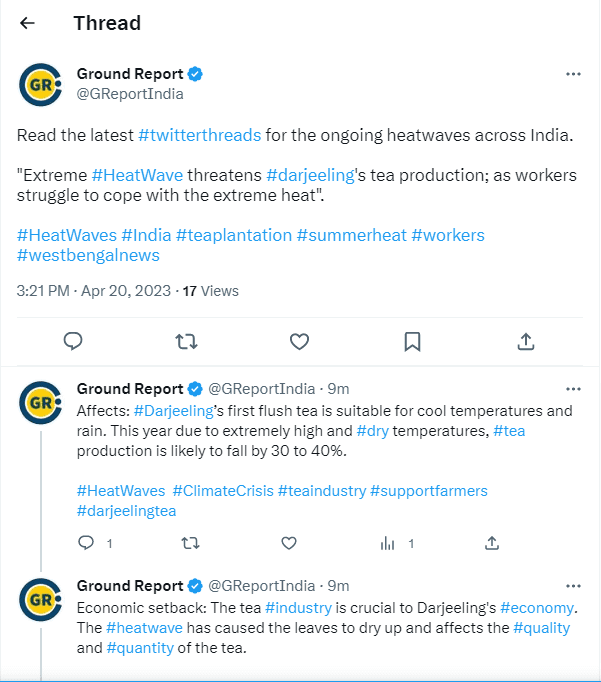 Live Streaming Post
Lastly, live streaming posts are a powerful way to connect with your audience in real time on social media. They allow you to share experiences, events, or ideas in an engaging and interactive way, while also giving viewers the opportunity to ask questions and provide feedback. It's important to plan ahead and promote your live stream in advance to ensure maximum participation, and to have a clear goal and structure for your broadcast.
Also Read: Halloween Social Media Post Ideas
Useful of Social Media Content Calendar Using Google Sheets
A social media content calendar is an essential tool for planning and organizing your social media strategy. By using Google Sheets, you can create a centralized platform to manage all your social media activities, track your progress, and analyze your results. In this way, a social media content calendar using Google Sheets can help you streamline your workflow and achieve your social media goals more effectively.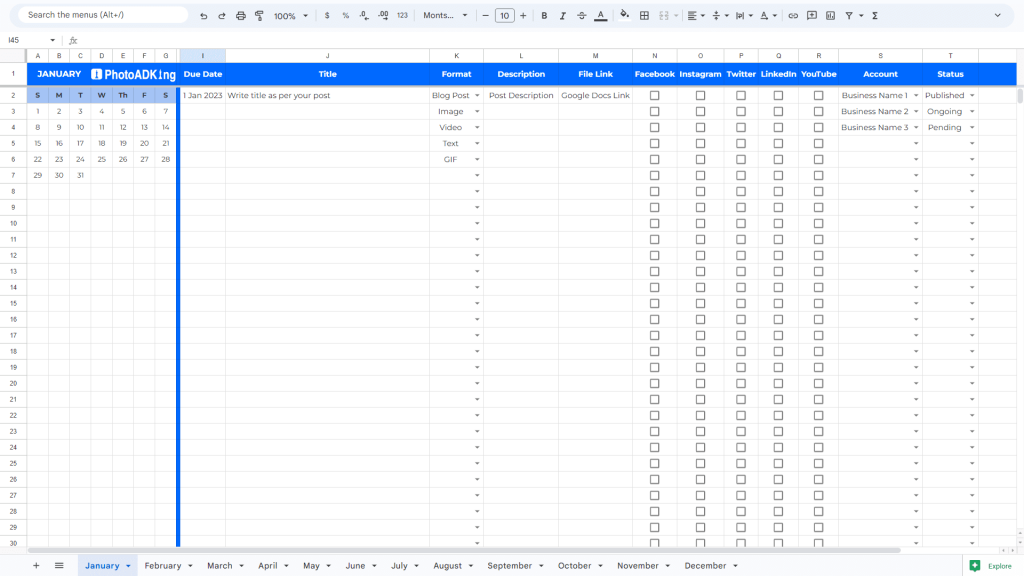 Importance of Social Media Post Design
Attracts Attention
A well-designed social media post can grab a user's attention while scrolling through their feed, and help your content stand out from the crowd.
Conveys Message
The design of your post should be in line with the message you want to convey. while a good design helps communicate the intended message more effectively.
Increases Engagement
A visually appealing post is more likely to receive engagement such as likes, comments, and shares, as users are more likely to engage with content that looks good.
Builds Brand Identity
Consistent and well-designed social media posts can help to establish and reinforce your brand identity. whereas a strong brand identity makes your brand more recognizable and memorable.
Boosts Conversions
If you're using social media for business purposes, a well-designed post can help to increase conversions. This is because a visually appealing post is more likely to capture the attention of potential customers and encourage them to take action.
Information Retention
Lastly, the uses of visuals in social media post design ideas such as images, infographics, and videos can help users retain information better than plain text.
Overall, when it comes to creating a successful social media strategy, utilizing effective social media post templates is just as important as the content you share. The design of your social media posts can make a significant difference in how your audience perceives and engages with your brand.
Conclusion
In the world of social media, creating eye-catching and effective posts is essential for businesses to succeed. One crucial aspect to consider when designing these posts is the size of the images used. To build a strong online presence and engage with your audience, it's important to use relevant keywords, colors, typography, and visuals in the appropriate sizes. By following the social media image sizes guide and experimenting with different design ideas, businesses can create posts that stand out and effectively connect with their target audience.