Having YouTube channel art size beforehand is a great savage. It's exciting to create something fantastic for your channel. But, ignoring the size guide makes it a misfit disaster.

Creating YouTube channel arts is undoubtedly one of the most exciting things. Striking visuals reduce your efforts in driving desired hits to your videos. And anyone can do it nowadays using online graphic maker tools. Starting with the basics first, sticking to the standard YouTube banner dimensions & cover photo size can save you an insane amount of rework later. Don't you agree?
If you enjoy DIY graphic designing, you'll love this read – How to make a banner for YouTube like you always wanted?
In this post, we'll discover the latest YouTube channel art dimensions that'll not make you sweat while launching yours. It's important to have these graphics look stunning across devices.
We're also sharing some amazing YouTube banners, cover & thumbnail examples for you to check.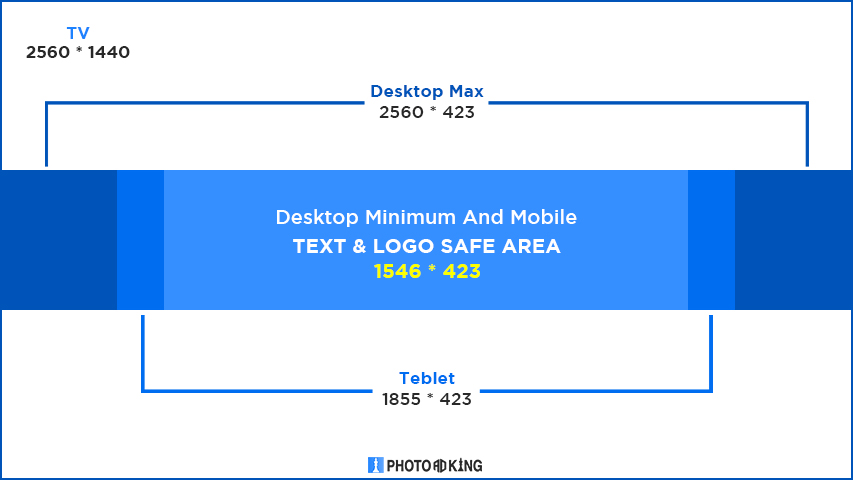 YouTube Banner Size Checklist
| | |
| --- | --- |
| Ideal YouTube Banner Size | 2560*1440 pixels |
| Safe area for display | 1546*423 pixels |
| Minimum image dimensions | 2048*1152 pixels |
| Maximum width of the image | 2560*423 pixels |
| Maximum file size | 6MB |
This goes for standardized channel art size. Here is an extended guide on YouTube cover size describing how your channel art will appear on different devices: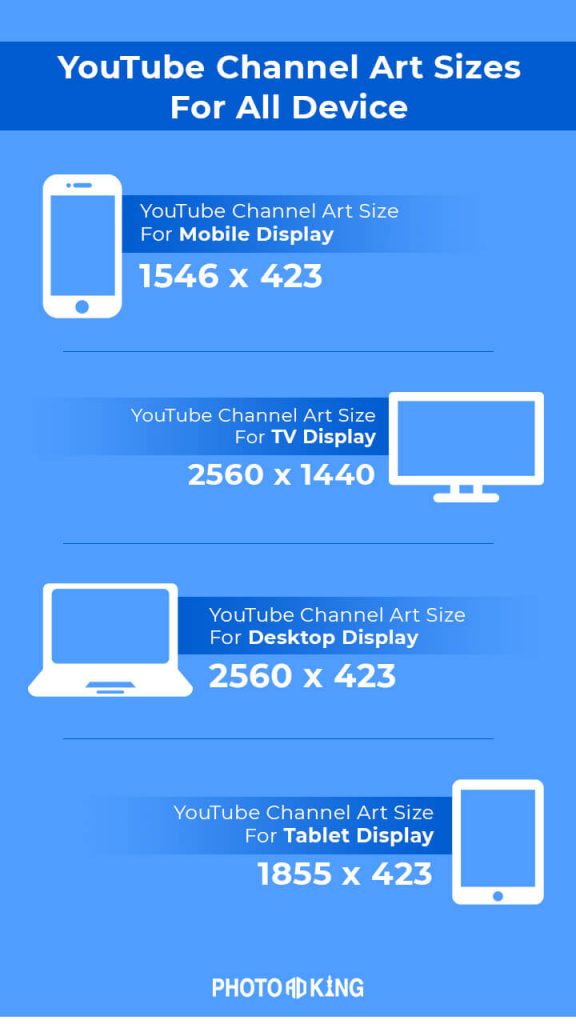 YouTube Channel Art Size For TV Display
The standard YouTube channel art size for TV is 2560 X 1440 px
YouTube Channel Art Size For Desktop Display
The standard YouTube channel art size for desktop is 2560*423 px
YouTube Channel Art Size For Tablet Display
The standard YouTube channel art size for tablets is 1855*423 px
YouTube Channel Art Size For Mobile Display
The standard YouTube channel art size for mobile is 1546*423 px
As you look closer, you'll see the safe area for YouTube banner size is what you can stick to. You can ignore the rest of the dimensions for designing a versatile image that will fit all device resolutions. Besides this, make sure that your YouTube channel art is saved in one of the accepted file types – JPG, PNG, GIF, and BMP.
More YouTube Marketing Blogs To Follow:
Strategies to Get More YouTube Subscribers
YouTube Banner Ideas
YouTube Banner Tips
Steps to Make a YouTube Banner
20 Best YouTube Intro Templates
Steps to Make a YouTube Intro
Steps to Make a YouTube Thumbnail
YouTube Banner Examples Ready to Remix!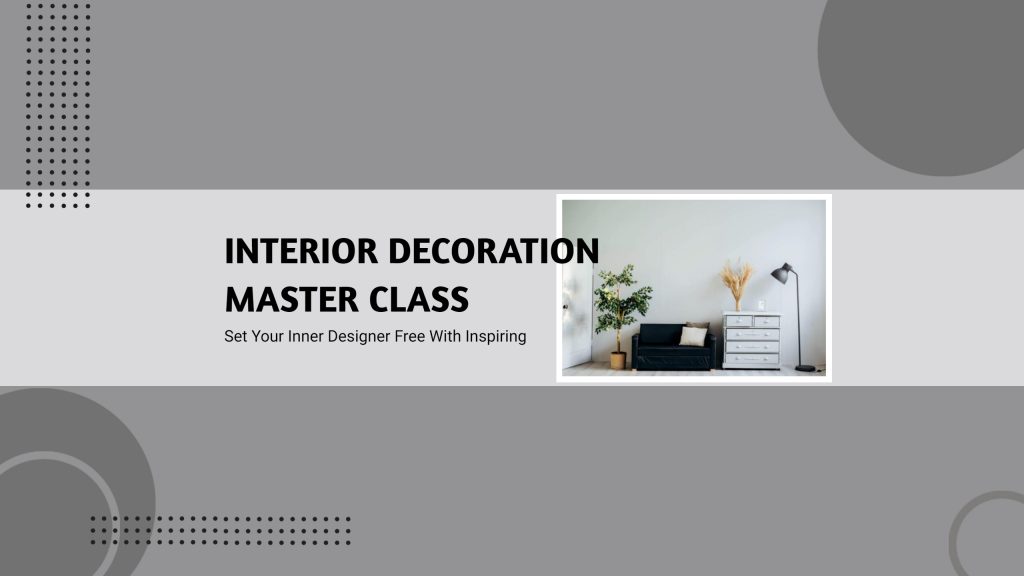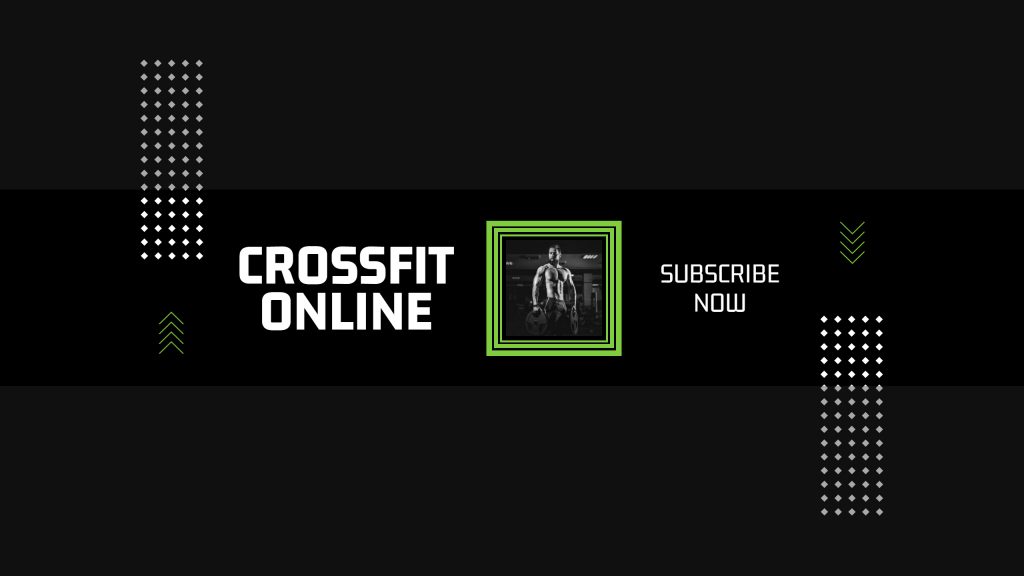 YouTube Channel Profile Image Size
YouTubers are often confused with profile images. You upload this image in square format & it is displayed in a circle. Whether you're communicating your logo, portrait, or brand, it should be perfectly cropped.
The Ideal YouTube Channel Profile Image Size is 800*800 pixels.
YouTube Channel Logo Templates
YouTube Thumbnail Image Size
While we're checking out sizes for YouTube channel art, how can we miss out on thumbnail images?! Just like your book cover or a song poster, a thumbnail takes credit for drawing the viewer's attention. You need a professional thumbnail for creating the desired impact on viewers.
The size of your YouTube thumbnail image should be 1280*720 pixels.
Impressive YouTube Thumbnail Examples
Also, if you're so into the YouTube channel, this may be helpful for you– How to make a YouTube Intro for Free?
Bonus: Linking social media profiles to your YouTube Banner
If you're a beginner, you may have noticed that popular YouTube channels (or most of them) have social media profile links mentioned on the banner. Do you know how to do it? If not, let us share it here for you.
You can link up to 5 social media accounts to grow your followers on your Instagram, Facebook, Snapchat, etc. Here is how you can do it in five easy steps:
Steps to Link Social Media Accounts in YouTube Channel
Sign in to your YouTube Account
Go to your YouTube Channel Home > Click 'Customize Channel'
Move to the 'About' tab & view the 'Links' section
Hit the pencil icon & you'll view the edit screen where you can enter up to five URLs/links to your social media accounts.
Click 'Done'
Don't forget to check if all of your added links are working. These links will be displayed with your banner, if they're non-functioning or displaying any error then your viewers will be disappointed.
Customize Eye-Catchy YouTube Channel Art instantly with PhotoADKing
The days are gone when you can't move without a graphic designer. It's time to go with the flow & personalize some astounding channel art with PhotoADKing's premade covers, banners, thumbnails, etc in standard YouTube channel art size.
Our readymade channel arts simplify your life & save a lot of time to get the job done. If you like the template, just customize it as required by making nominal changes. And you're all set to give an outstanding makeover to your YouTube Channel.
We have something for everyone – Vloggers, digital marketers, makeup tutorials, fitness videos, and whatever niche you belong to. Get your eye treat now!