YouTube is the 2nd most-watched site in the world; it cherishes the privilege of having over 2 billion monthly active users. Here's the most important YouTube banner tips available for you people only!
This whopping number is just a glimpse of billion hours of video watched over YouTube & generating billions of views takes zillions of effort, we guess! So, here's a Shoutout to all those super-enthusiastic YouTube Channel creators out there – you're competing with 31+ million YouTube Channels already out there. Can you imagine the level of competition you have?
Well, we didn't mean to scare you but if you have a thing for YouTube Channel, the journey should be well-planned & executed if you want to make yours noticed & popular. Let us take you on a tour of some YouTube Banner tips & tricks along with instances that'll give a boost to your YouTube Channel.
The Secret Ingredient to an Ooh-La-La! YouTube Channel
As a Youtuber, you'll always want to subscribe to new, useful, engaging, and entertaining channels quenching the thirst of your interests.
So, it's essential to spark the magic with your YouTube Channel & not let it be just another channel on the platform. For instance, some content creators don't even know if a YouTube banner maker exists for personalizing the default-gray banner for their YouTube Channel. It's not done!
Your Youtube Channel Banner should be a valuable piece of art that's adorable & irresistible. After all, it's the first thing someone will look up to as they arrive at your Channel's Home. Lacking this skill is losing subscribers that you'll never want, right? That's why YouTube Banner tips will help you with this!
YouTube Channel branding starts with a well-maintained profile & an extremely impressive YouTube Banner in the first place. Everything else follows next.
9 YouTube Banner Tips That'll Make Your Audience Fall In Love
1. Use High-Quality Graphics Only
To use high-quality graphics is one of the most important youtube banner tips. No matter which theme you choose to display, your YouTube Banner must be HD & refined quality.
Even if you're using a simple image or keeping it text-based, the impression should be crisp & enticing. If the image looks distorted, your brand image will likely be affected. So, be careful & opt for the best quality YouTube banner only.
2. Focus On Your Marketing Targets
Your YouTube channel art templates tell a story about your brand, business, and your channel too. Thus, it's extremely important to align your banner in relevance to this. Feel free to incorporate visual elements resembling your brand like logo, tagline, typography style, colors, etc in your YouTube Banner.
For instance, if someone visits your website or YouTube Channel, they should be able to easily encounter the similarities.
3. Personalize Inspirational YouTube Banners
The best thing you can do to your YouTube channel is utilize customized stuff including banners, intros, Outro, video covers, etc. So, why don't you design an inspirational YouTube Banner that's truly yours! You'll also find tuneful banners & Youtube Thumbnail templates with our free Youtube Banner editor.
Thanks to DIY YouTube Banner Makers like PhotoADKing, you can do it in no time. Just edit the predesigned templates & you're all set to publish it without worrying about the size or dimensions.
4. Find Your Safe Area
When you're placing text in your YouTube Banner, you cannot put it up anywhere. It's important to find your 'safe area' that will not chop your text regardless of it being viewed across devices.
In our opinion, the center section is the safest area to add your Brand name, tagline, logo, supporting text, etc.
5. Keep It Elegant For The Win
You may choose to not go extra with your YouTube Banner & still make for an extraordinary design. For instance, a mute-colored backdrop with a decent text display is a great combination too.
6. Never Forget Your Target Audience
Not all YouTube Channels have the same target audience whether you consider age, gender, interests, or any other aspect. The idea is to create YouTube Banner templates that are perfect for your Brand & target audience at the same time. For example, a gaming channel, makeup channel, and music channel will likely opt for unique themes considering their target audience.
7. Don't Let Your Banner Look Outdated
Consistently upgrading your YouTube Banner is a way to present fresh & unique content to your audience. You must not have a YouTube channel with the same banner put up years ago. Make sure your YouTube banner gives an exciting view after frequent intervals.
8. Consider Mobile Size Too
YouTube hosts 1 Billion+ Mobile viewers every day & this should remind you to take mobile audiences seriously. Simply stating, don't forget mobile viewers of your YouTube banner whenever you're up for designing one. Make yours readable & ravishing whether the banner is being viewed from the Smartphone, Tablet, or Laptop.
9. Put-up Social Media Links
Lastly, don't miss out on using social media links to your Banner where you can connect your target audience to other social media platforms. If someone likes your YouTube channel, they may be interested in following you on Twitter, Facebook, or Instagram too.
Creative YouTube Banner Ideas & Examples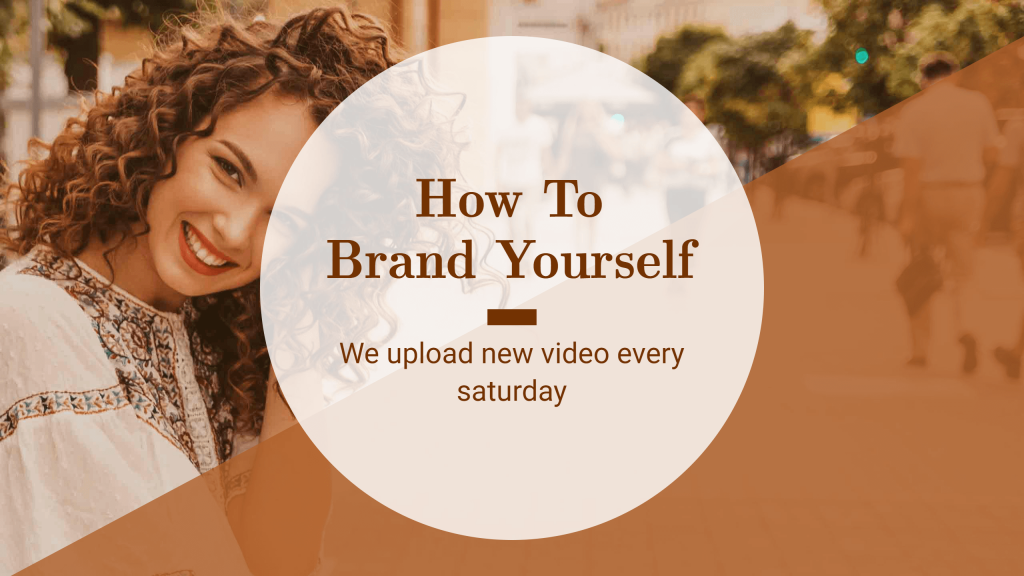 Wrapping it up
As you're here, you must have learned that the first impression is the last & this falls so true for YouTube Channels. You cannot take chance & lose visitors from becoming your subscribers with a poor presentation of YouTube Banners, right? Even the simplest Banner will work, provided that it is thoughtful & representing the context of your YouTube Channel art templates at its best.
Don't forget to keep your YouTube Banner charming, updated & impressively designed with one of the best YouTube Banner Makers.