"Getting millions of subscribers is so easy" – said no one ever! It's only possible overnight if any of your creations get viral. However, this does not happen to everyone every day. The YouTube banner is the major part of your YouTube channel. Here's a guide on how to create a YouTube banner.
You have to go beyond working on video content to be in the race. Youtubers are consistently working on YouTube Banners, YouTube Channel Art, YouTube Thumbnail Templates, etc. Everything works in combination. And you cannot leave the success of your YouTube channel on any single visual element.
We're talking about the professionalism that should be reflected in each visual aspect of your YouTube channels. Be consistent & recognizable irrespective of the niche if you're interested to stand out.
Let us give you a boost of YouTube Banners with this blog. Keep on reading till the end & you'll surely upgrade your YouTube Marketing with us. We'll also see how to create a YouTube Banner like a professional.
Why Is A YouTube Banner Important?

The large banner that's visible to your visitors as they land on your YouTube channel holds great importance. Also known as YouTube Channel Header or YouTube Banner, it aims at communicating your channel's brand personality. It is meant to attract the target audience's attention as it tells a lot about your YouTube channel.
You may be interested to learn Design Tips to create Banner Ads
5 Key Benefits Of Including Banner In Your YouTube Marketing Strategy
1. Impress Your Target Audience With Visual Impact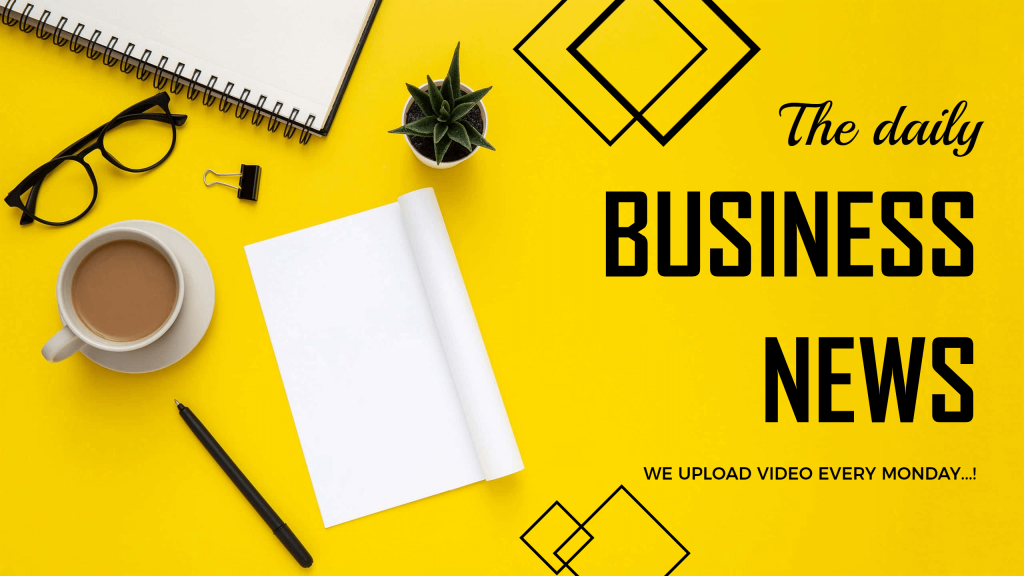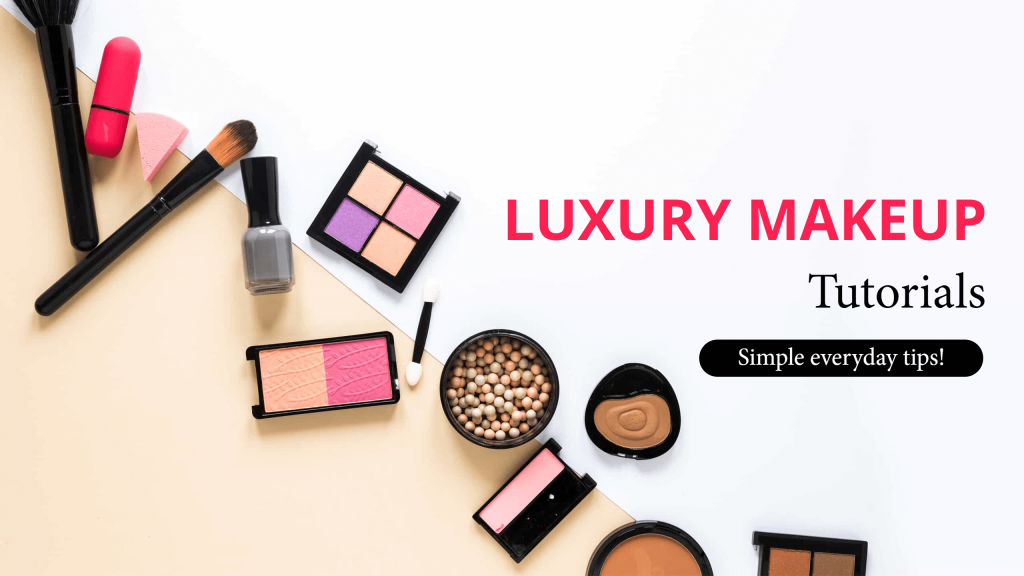 YouTube is all about impressive & highly engaging visuals. Your YouTube Banner is the first thing that makes or breaks your impression when someone visits your profile. So, how can you not include a Banner in your YouTube Marketing Strategy? Having the default YouTube Banner is so disappointing. Have a striking banner design for YouTube & make them feel like yours is the best YouTube Channel they've visited to date.
2. Present A Strong Brand Identity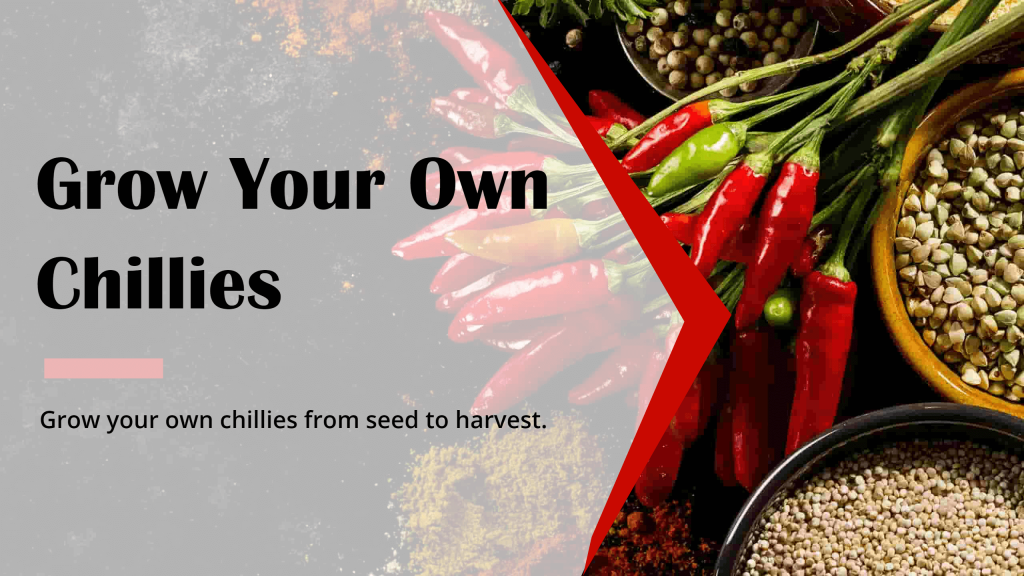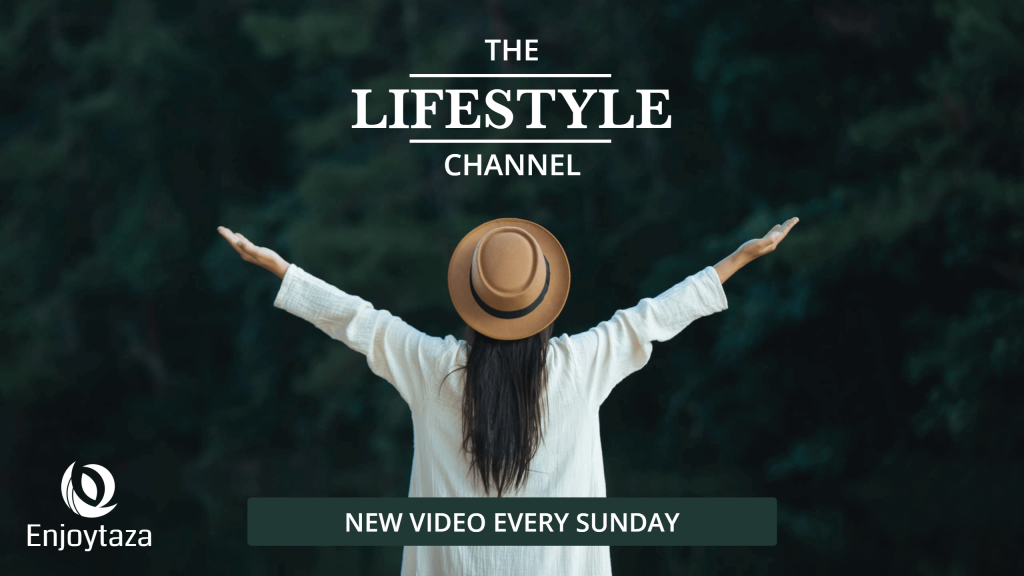 YouTube is a platform that's equally consumed by standalone comedians, gym instructors, knowledge channels & worldwide recognized brands. You know what we mean! Your brand identity is unfiltered with your banner design. So, it is least expected to be strong, vibrant & representing you on a professional front.
3. A Convenient Way To Link Your YouTube Audience With Multiple Social Profiles At Once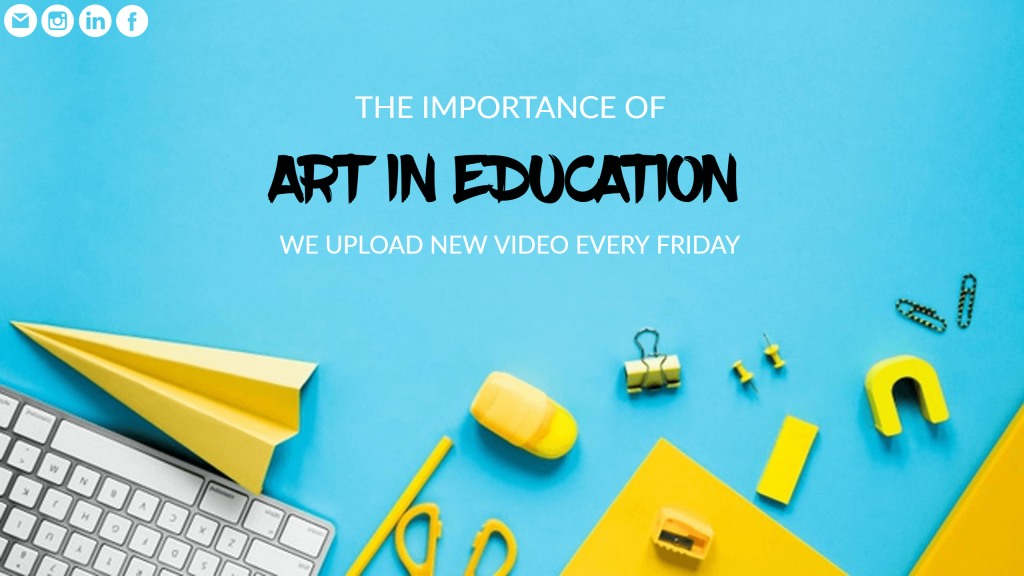 It only takes a few seconds for Youtubers to decide whether or not to follow your channel. You have some seconds to impress your target audience. Not only they'll subscribe to your YouTube Channel, but will also look out if they can connect on Facebook, Instagram, Twitter, etc.
4. Reflect On Your Creative Mindset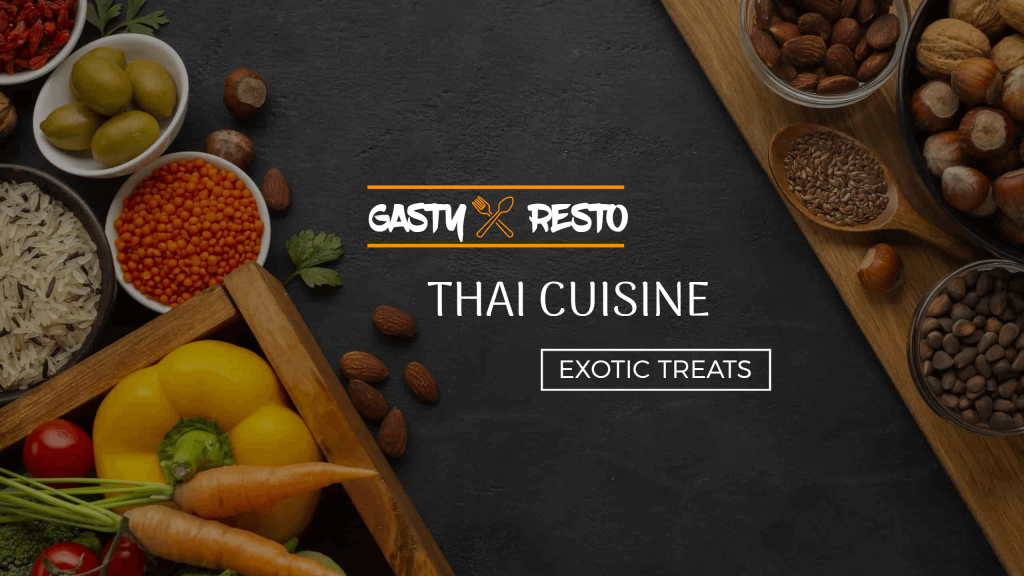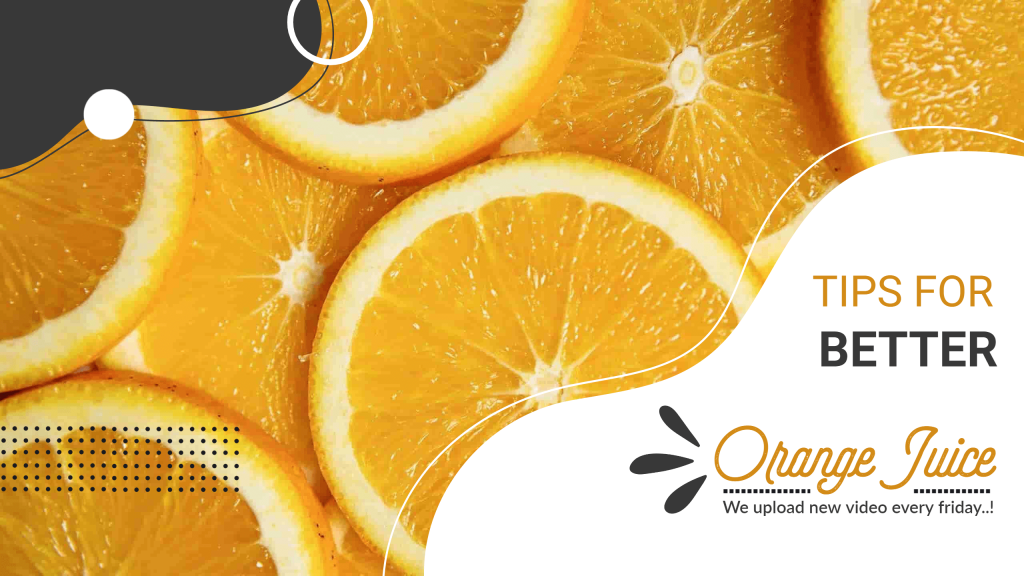 Every YouTube Banner is unique & it is an open opportunity for anyone who wants to showcase their creativity. Try to be original & inspiring instead of following what the rest of the community.
5. Amazing Opportunity For Turning Visitors Into Subscribers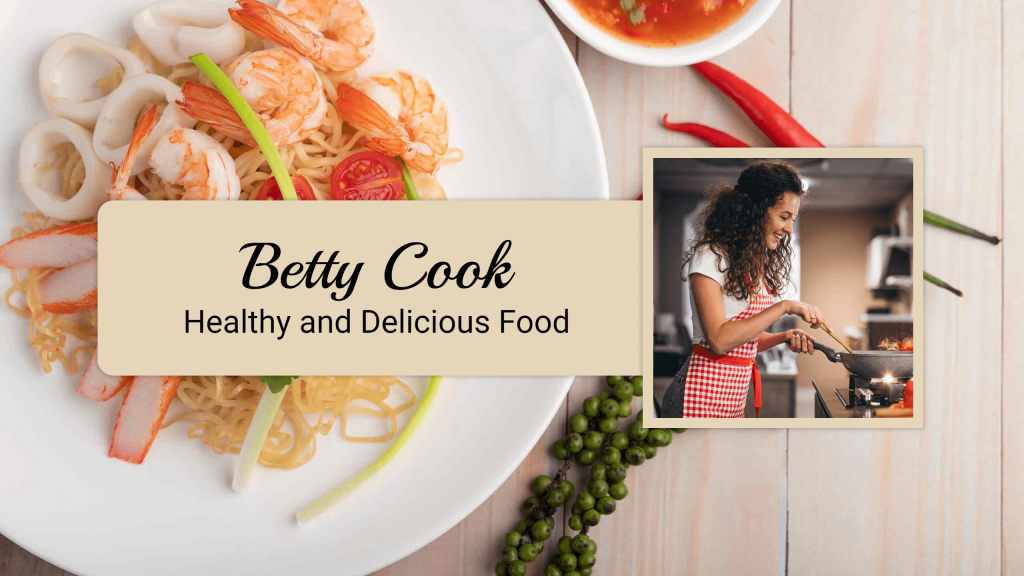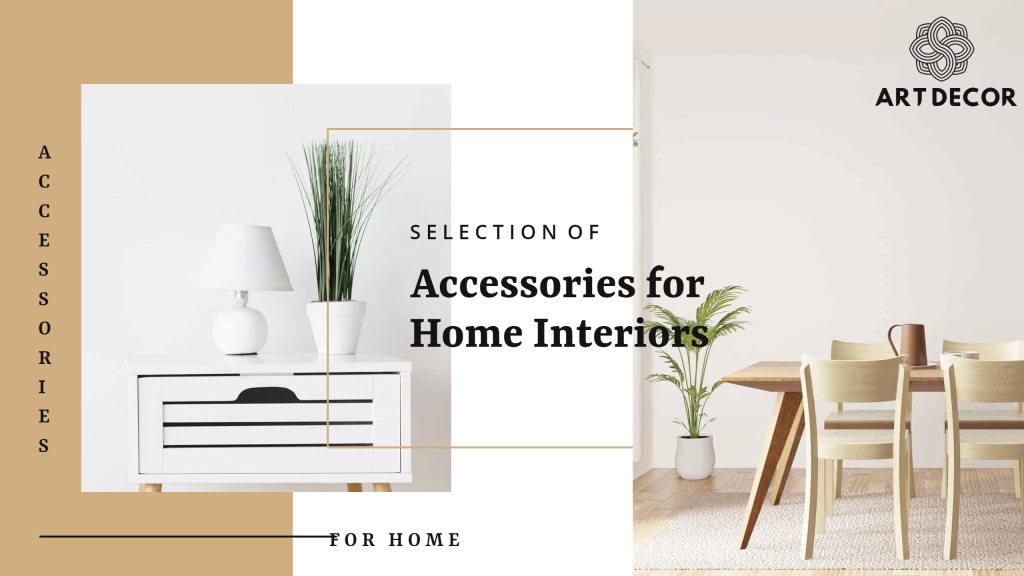 If your YouTube Banners are like 'wow', you don't have to soar your throat for likes & subscribers. Your YouTube family will grow.
Check out Tips and Examples for YouTube Banner
YouTube Banner Size 2021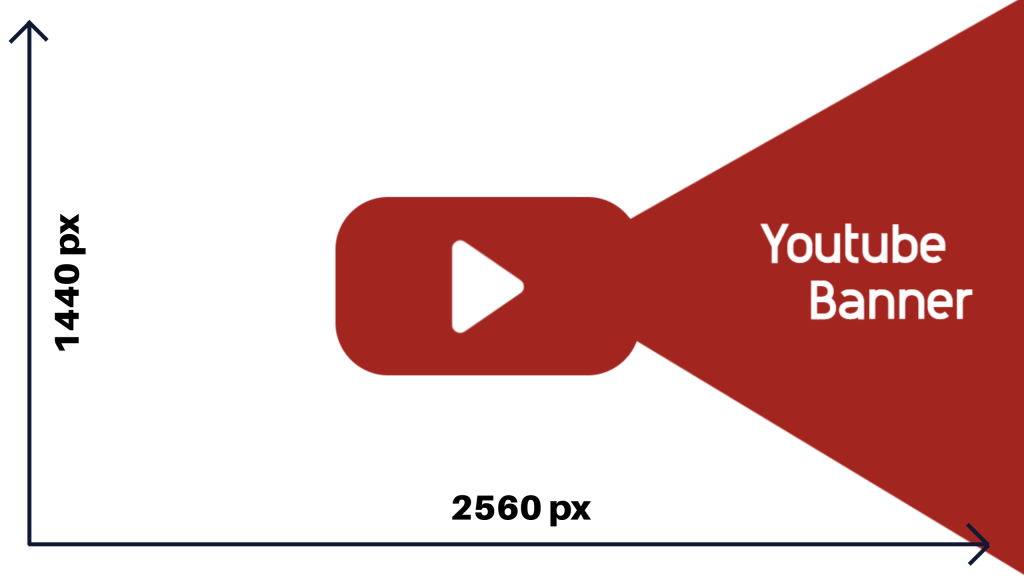 Before proceeding further, we would also like you to check this out. Here's the latest social media size guide for 2021 that you should check out.
Recommended YouTube Banner Size: 2560*1440 pixels
Minimum Image Width: 2560*423 pixels
Minimum Image Dimensions: 2048*1152 pixels
Safe area for having your text & logo on the YouTube banner: 1546*423 pixels
File size limit: 6MB
How to create a YouTube Banner online? In a few minutes only!
Impressed with all the details, but don't know how to create a YouTube Banner? We'll help you out.
Go nowhere but use PhotoADKing's YouTube Banner Maker to hit that masterstroke for your YouTube Channel. With over 100+ YouTube Banner Templates available at your disposal, we're adding fresh ideas anytime available. It's an effortless design process for a beginner as well as a professional.
It only takes a few steps for making a classic & professional YouTube Banner:
1. Signup or Login with PhotoADKing
2. Go to your Dashboard & search for YouTube Banner Templates or you can also create it from scratch.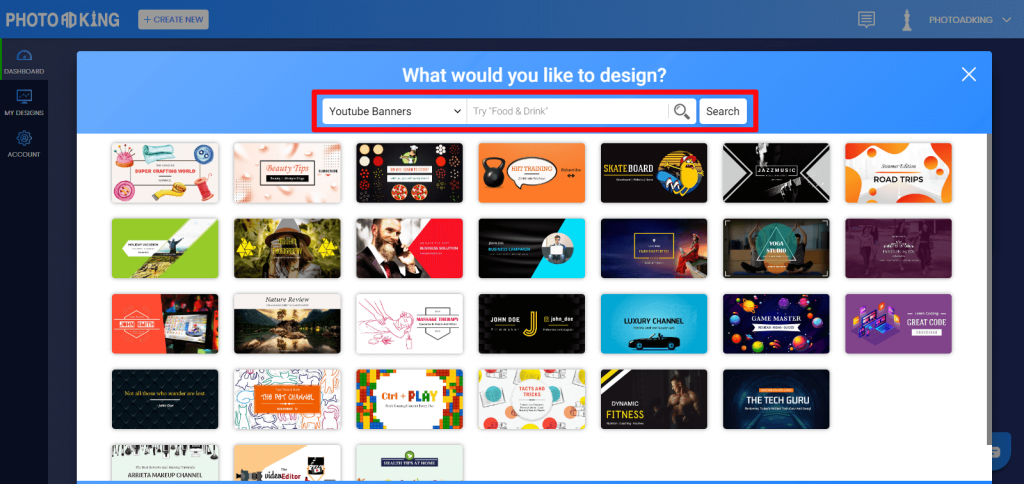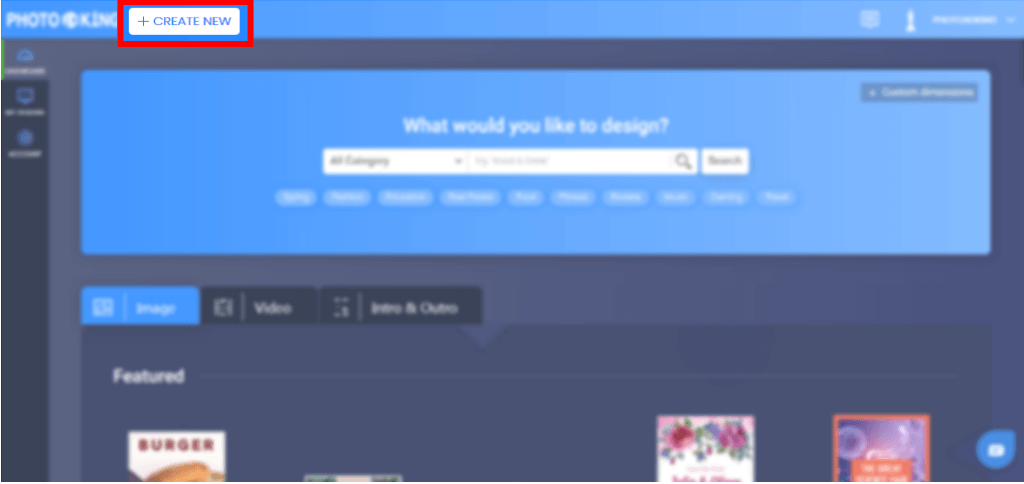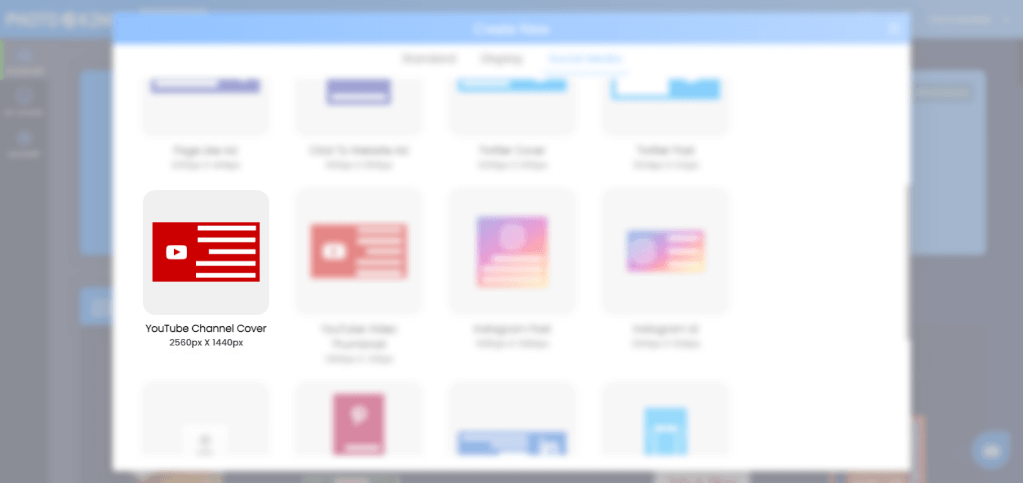 3. Select a template you like & start editing it with PhotoADKing. You have access to our grand resource library offering tons of graphic & illustration choices.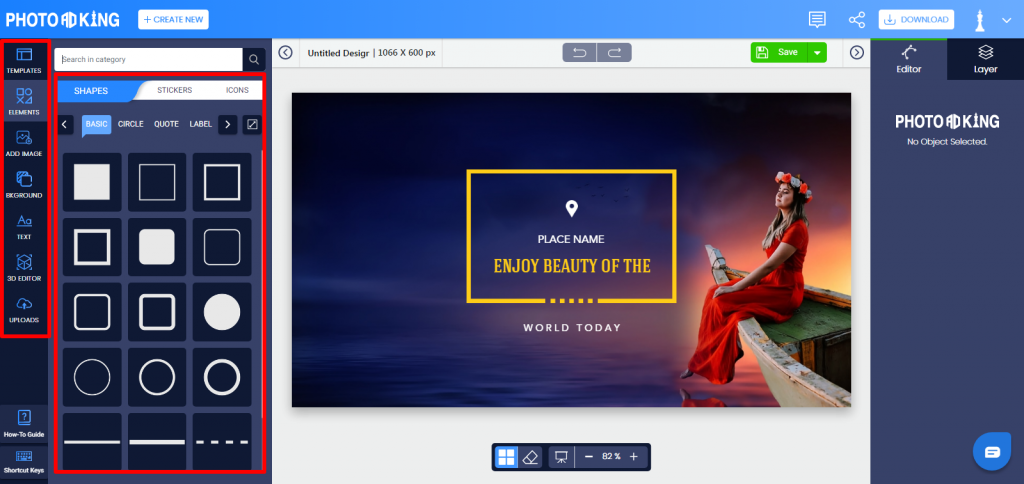 4. Preview your YouTube Banner Design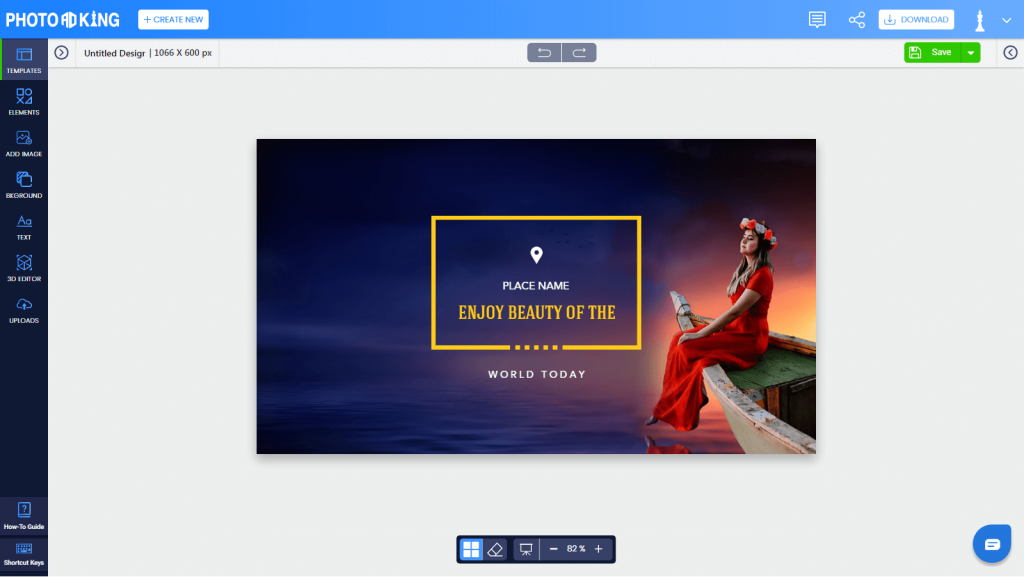 5. Save & download your YouTube Banner instantly. You may share it instantly with one click only.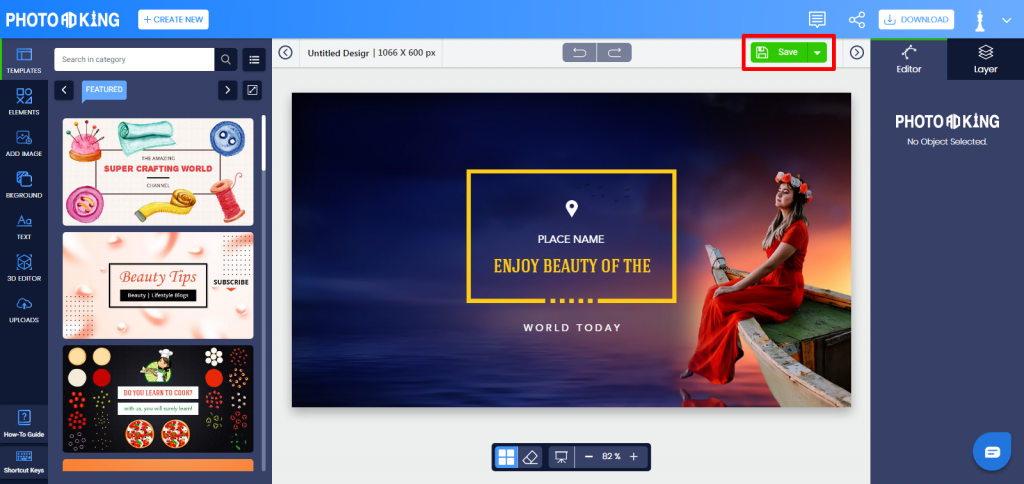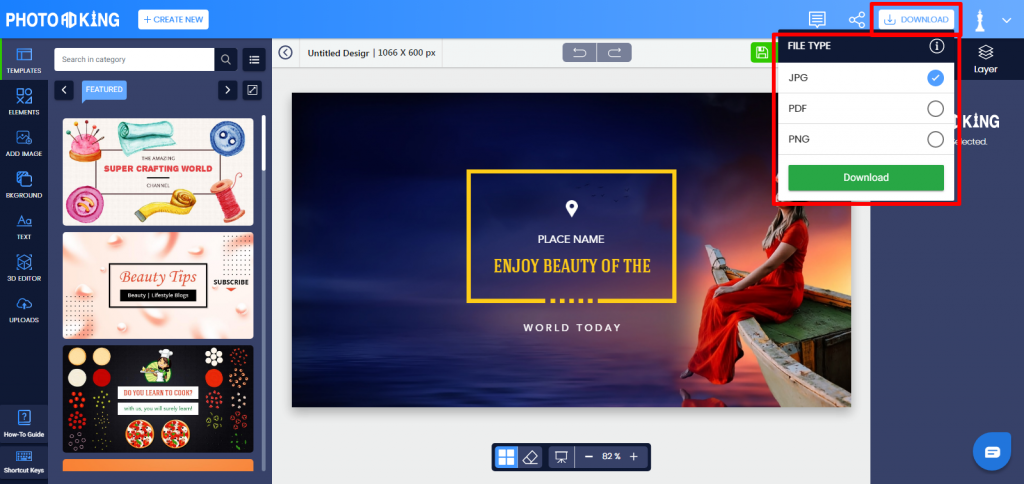 How easy it is! Don't you think so? Why don't you give it a try now?!