The need for urgent flyer designs could arise at any point in time. It could be an event that you're participating in at the end moment or some spontaneous marketing activity that must be accomplished timely. Whatever it is, you can't go without impactful advertising material, right? You must aim for making a powerful impact on the target audience.
For some, urgent flyer designs look like a major headache & how! Flyer designing is a time-consuming matter it could be a daunting task if it is not your cup of tea. Overall, you need impressive flyers by hook or by crook. Where & how to get them designed at the soonest possible time? Let's see.
What Triggers The Need for Urgent Flyer Designs?
Typically, emergency waits for none. You never know if your boss wants you to participate in the exhibition they booked a stall at the last moment. On the other hand, your competitor has picked up something trending to market their new launches & you don't want to be lagged. Any such instances require quick action without missing a beat. At the same time, you'll have to make sure to give your best for urgent flyer designs.
It's not the urgent flyer design that you'll be carrying along but an exaggerated business detail. The flyer should be nothing but the best.
Problems While Looking out for Urgent Flyers
You may wonder if it is as easy as 1-2-3 to create urgent flyer designs. However, some people deal with real trouble when it comes to urgent flyer making. We've figured out some of them here.
Lack of Designing Skills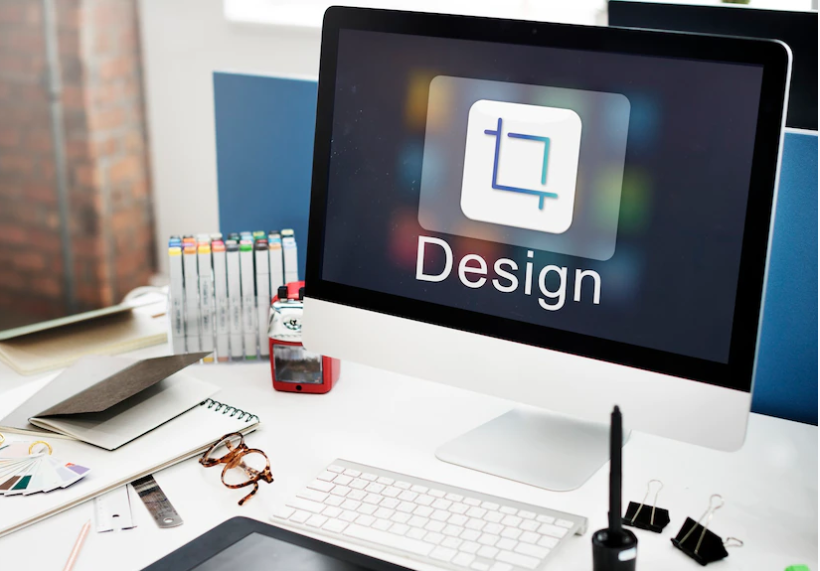 Everyone is not good at graphic design and this is the reason they fear attempting flyer designs. They constantly think that they'll make some mistakes and that'll cost big for their business.
Insufficient Professional Contacts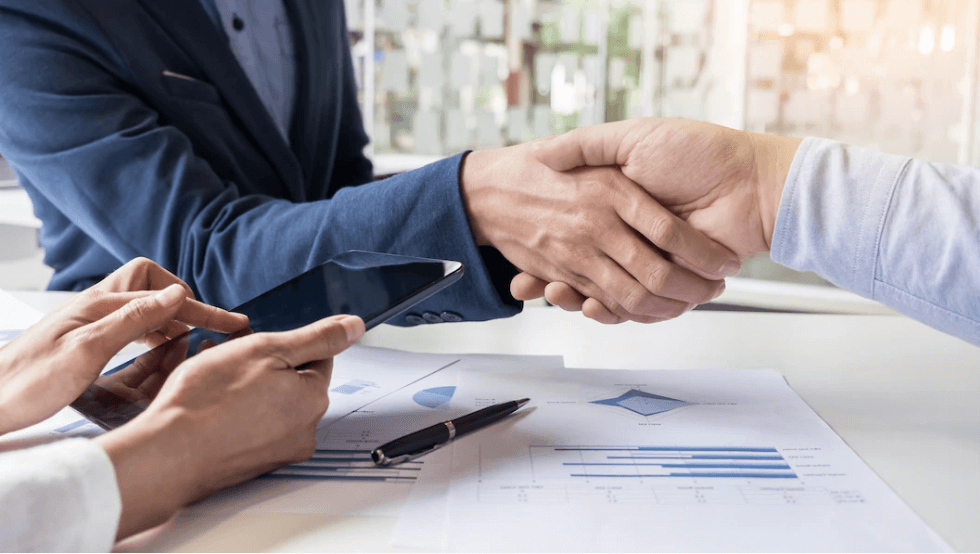 The graphic designing industry is too vast to not find a professional when needed. All you need is to have reliable professional contacts that can help in need. You must connect with professionals who're ready to take over your tasks immediately. Alternatively, you need to have freelancers who can do the job if those professionals are unavailable. The struggle is real if you don't know 'the best person to design your flyers.
High-Priced Services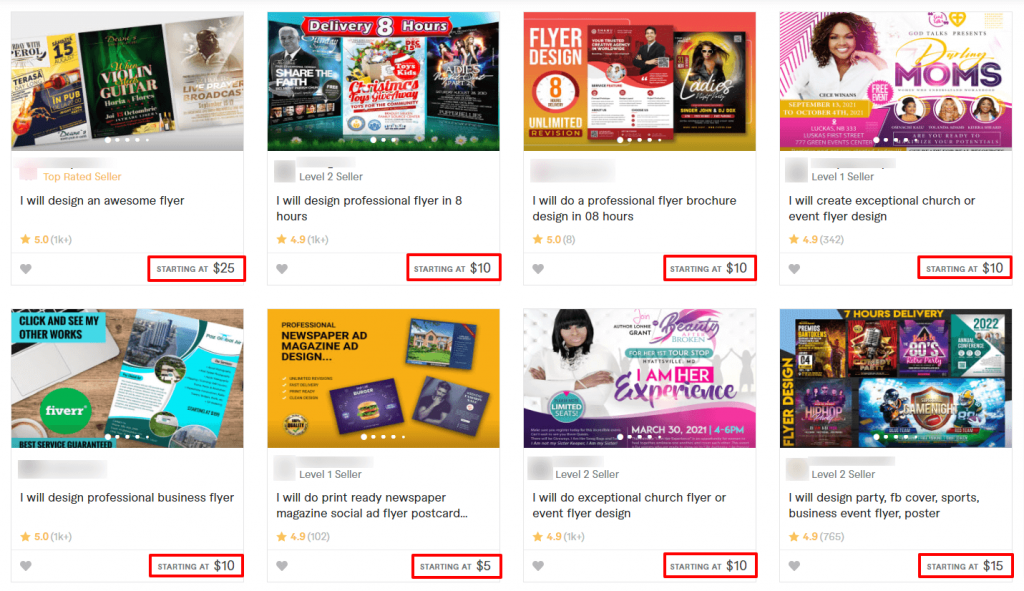 You'll look out for professional help when you don't know graphic design. Well, professionals won't do it for free or at low costs as it's about the urgency of flyer design. You need something really quick and you'll have to pay for it. If it exceeds your budget limit then what will be the solution?
Time-Consuming Rework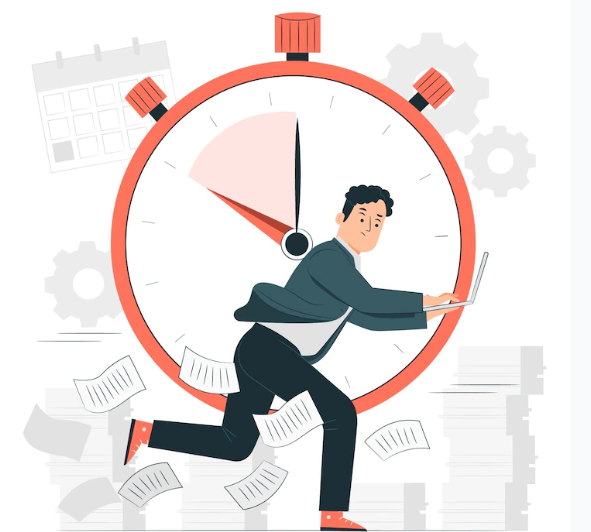 Honestly, work seems way easier than rework. Modifications eat a lot of time for which you might not be ready. Some graphic designers put your task at the end of the queue even if the modifications are minor. It seems intolerable when you expect urgent flyer designs as soon as possible.
Compromise with Features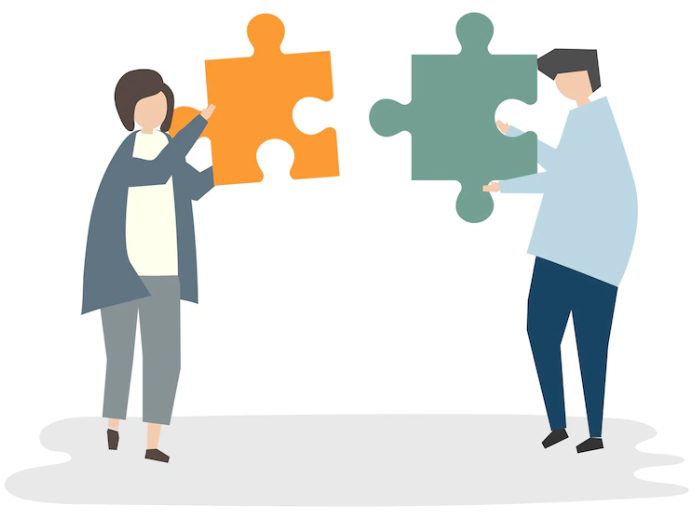 In some cases, people hand over the task of flyer designing by stating a few requirements to the professionals. They barely care about the final outlook of the flyers. All they aim for is a flyer to be designed urgently. That's it. Lesser do they know that they're compromising with the features by paying the same price they would have paid for custom flyers.
Instant Solution: Make Urgent Flyer Designs Online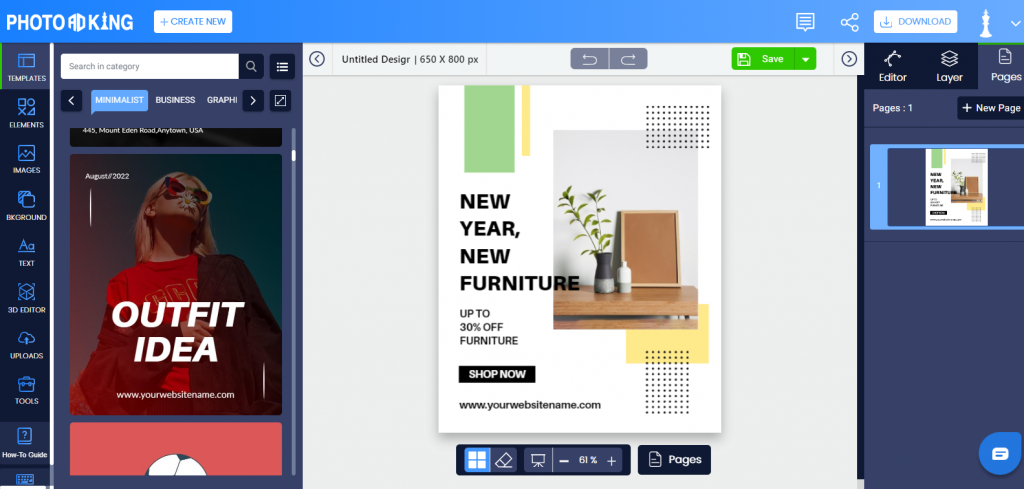 Why compromise on anything when you have a legit blessing of technology at your disposal? Try PhotoADKing, one of the most celebrated sources of DIY graphic designing with zero skills needed. Create flyers, brochures, visiting cards, or anything you need for marketing your business.
Besides using flyer maker tools, you may combat your fears of designing with handy mobile applications. Its flyer poster maker is at your rescue whether you're using Android or iPhone. You can create, download, share, or print flyers on the go.
In a nutshell, it's the only quick fix you need for free urgent flyer designs. Let's see the top benefits of flyer designing with online graphic maker apps.
Benefits of DIY Urgent Flyer Designs with Flyer Maker Apps & Online Tools
Zero Designing Skills Required
Your biggest fear is eliminated here. Just create an account or log in with the poster maker site or Flyer Maker mobile app. Customize the dimension or continue with the professionally designed templates. You're all set to design your urgent flyer in minutes. The entire process is self-guiding. Additionally, the user-friendly interface may get you mesmerized in no time. Know how to make a flyer in minutes without knowledge of design.
Hundreds & Thousands of Professional Templates to Choose From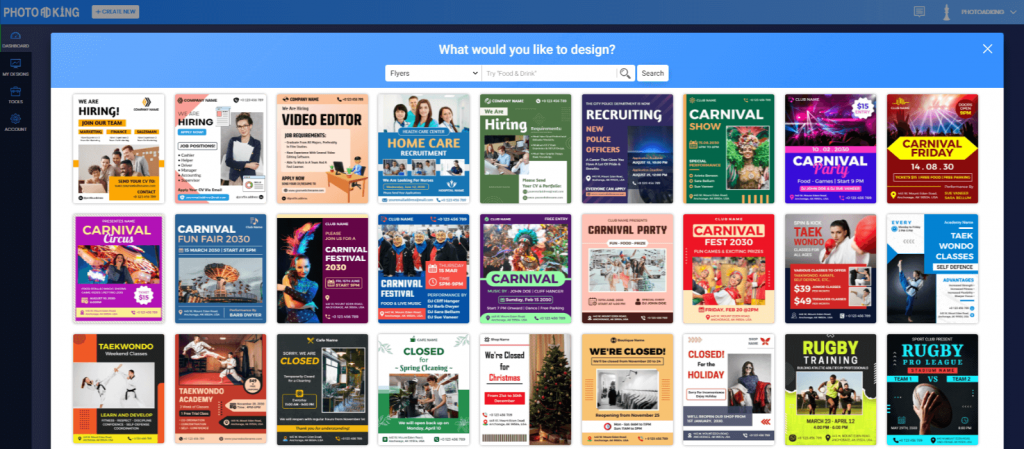 If you're looking for that one flyer design & you'll have numerous at your disposal. Scroll through the stunning range of pre-designed flyer templates. Pick the one that matches your needs & start editing the same. The flyer designs you see are designed by professionals. This ensures that you're not using anything less than professional for your business.
On The Spot Urgent Flyer Design Making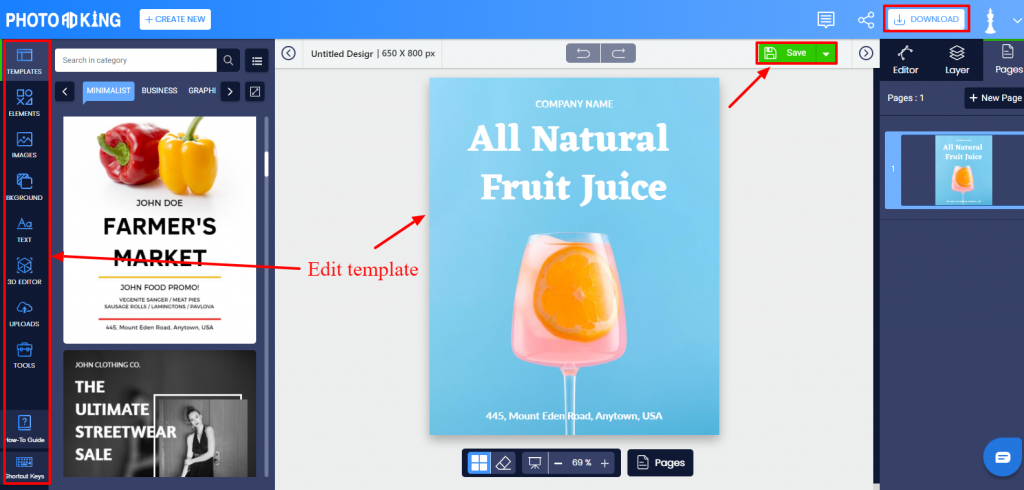 No need to spare hours on designing a flyer or wait to approach a professional when a DIY seems more interesting. Simply access the website or download the Android or iPhone app at your convenience. Start making urgent flyer designs on the go. Once you're done designing, save & download yours. It is also readily available for printing & social media sharing. How convenient!
Highly Affordable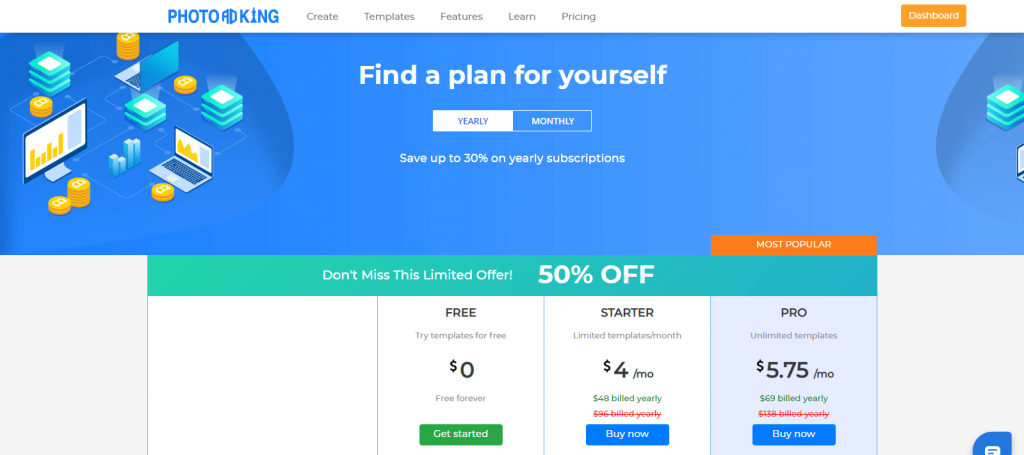 The best part about DIY urgent flyer designs is affordability. You have hundreds of free urgent flyer designs to choose from. Also, if you're ready to go the extra mile then you may purchase professional templates at reasonable rates. Whatever you choose, it's your win.
Grand Library of Stock Images & Graphics
Designing the best flyer is impossible without the right tools. Here, you've got an impeccable graphic clan by your side. Besides uploading yours, you can access the tremendous source of stock images & graphics with a click. Add whatever you like & it will only make your flyer amazing.
Download Flyers in Different Images Quality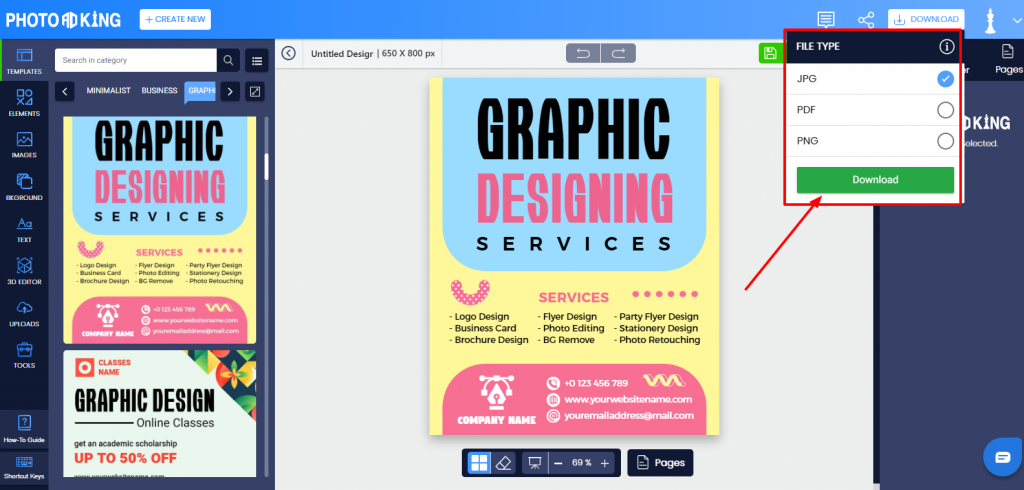 Printing and sharing here are quicker than designing. You get to download & share your flyer design in different image quality & file type options. Proceed with the one you feel is right. You may take this urgent flyer design with a print-ready file too.
The Takeaway
What do you think about our handy urgent flyer design solution? Isn't it all you need? It goes so well regardless of the business you are in. The world is inclined towards instants and PhotoADKing will be your constant here. Make outstanding urgent flyer designs in no time. Learn flyer design tips before starting out so that you will have a complete understanding. Discover the website & flyer maker apps today!