Graphic Designing goes beyond making attractive elements look visually appealing. A graphic design well done is a problem solved. But, Communicating ideas with the powerful representation of images, colors, typefaces, etc using different types of graphic design is a skill. And it isn't necessary only for professionals to own it.
Anyone can learn graphic design & attempt DIY for their niche. It's all about a few techniques, tons of practice, and adapting to the latest graphic designing trends to make it a winner. You can also use an Online Graphics Editor that will help your brand to go faster.
Following industrial standards for graphic design is essential. This will help you know about the core practices. But, allow yourself to experiment, learn & implement your style. It will make you unique & outstanding.
17 Types Of Graphic Design For 2023
Let's look up the latest graphic design trends for 2023. Learning them will make you aware of what this year has on the menu for your brand.
1. Branding/Visual Identity & Brand Identity Design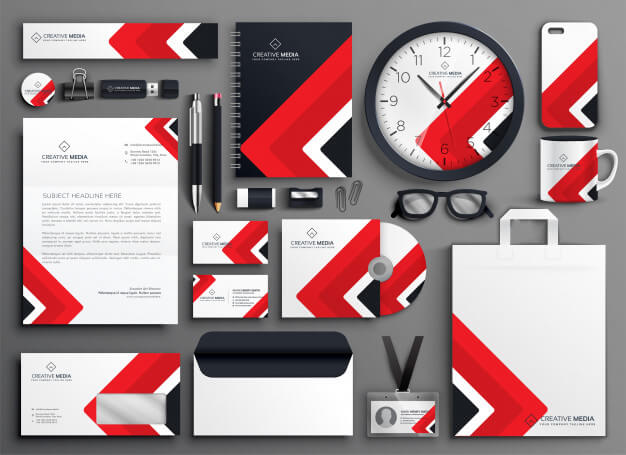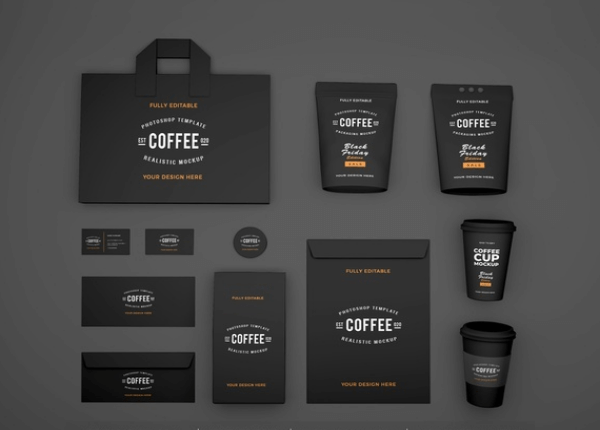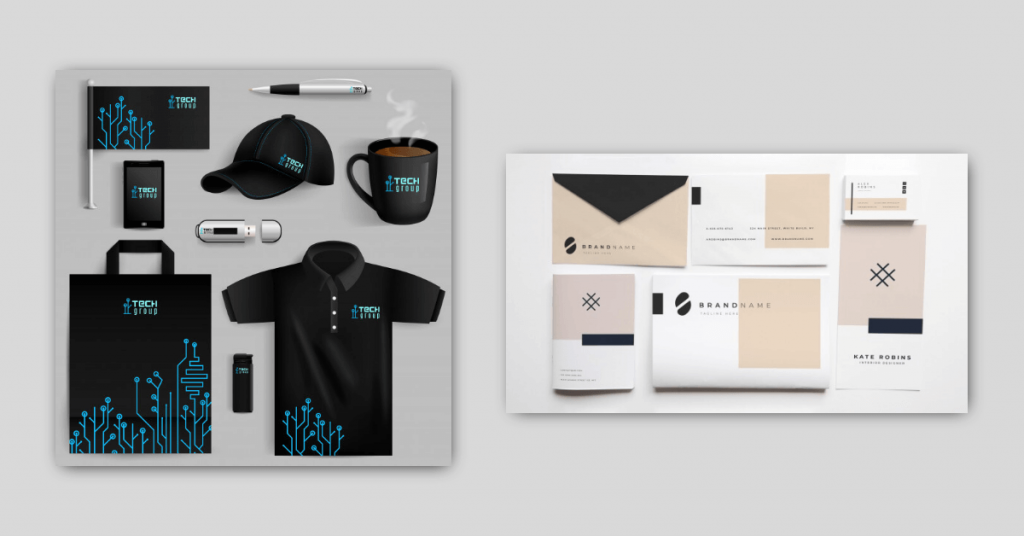 Every business tells a story. What matters is how strong your visual communication strategy is. Also, it isn't limited to intangible promotional materials.
Brand Identity Designing is personalizing brand assets like logos. And it extends to defining typefaces, images, and color palettes that speak your brand value at its best.
It may take you a lot of research & background work to understand how to utilize the assets wisely. What is the tone of your brand? What the competitors are up to? How to create a sustainable visual brand identity? overall these all questions have to be answered for your graphic design portfolio.
The brand identity you create by effective utilization of conceptual & communication skills will reflect your passion, organization, and trends. So, you'll have to take many factors into account:
How your logo will appear on other branding & marketing materials
Is it making sense according to your tagline or business values?
Will it sustain trends?
Test your brand identity elements on branding materials like business cards, stationery, uniforms, etc. So, As you can see logo designing or publishing a website is not the only task you're responsible for. You have to focus as much as you can to achieve your target audience's perception as you want.
Need inspiration on Brand Portfolios? Branding materials templates are here!
2. UI Graphic Design, Web Design Or Mobile App Design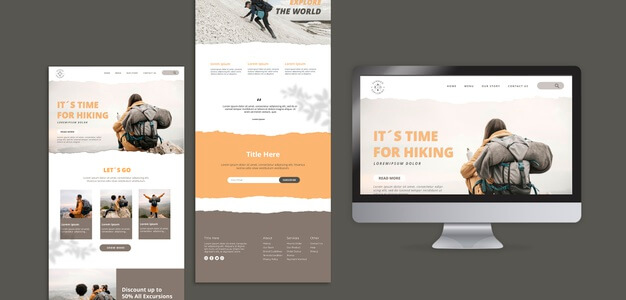 A User Interface or UI Graphic Design stresses how interactive your graphic design is when the user is interacting with your digital application. This applies to both web and mobile application development & designing.
Likewise, the more user-friendly your UI is, the fewer queries or complaints you'll receive related to your apps. So, Care for your UI by balancing the aesthetic appeal with the technical functionalities.
So, You may not be coding your website or mobile application by yourself all you can do is outsource your application development to get better results. But, you should make sure that you're consistently involved with your designers to focus on interactivity more than making the app look beautiful. Therefore, It makes no sense if your stunning app is hard to understand for your target audience.
Pay attention to the navigation & follow the basics for user experience. Let your developers work on making the UI responsive, i.e. create a mobile responsive website functional & easy to use. It's all good when your UI & UX are in harmony.
3. Advertising & Marketing Design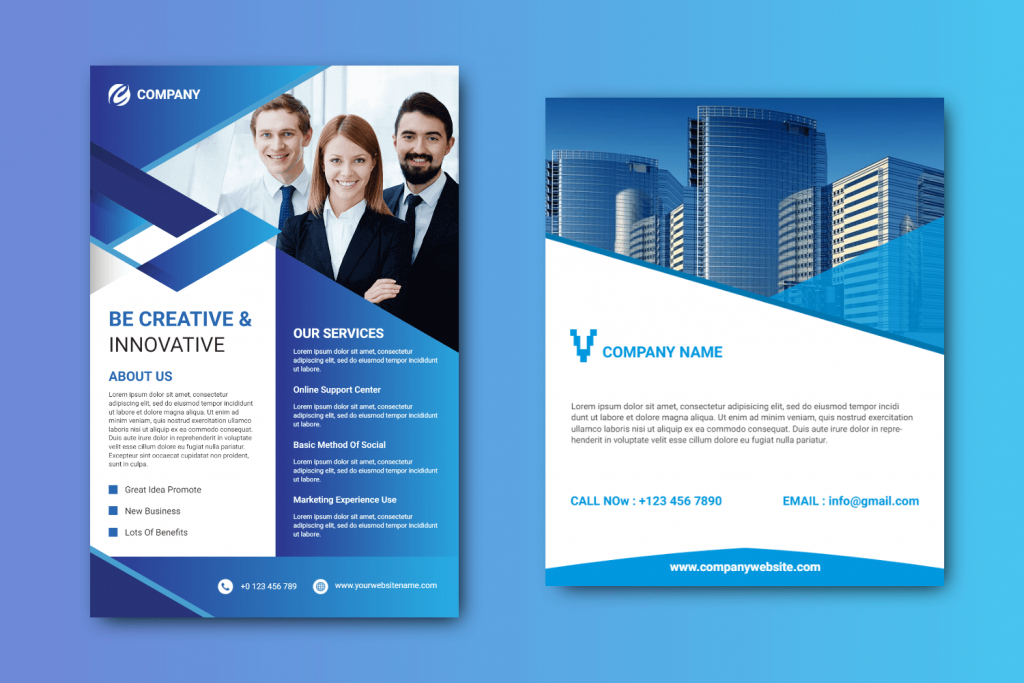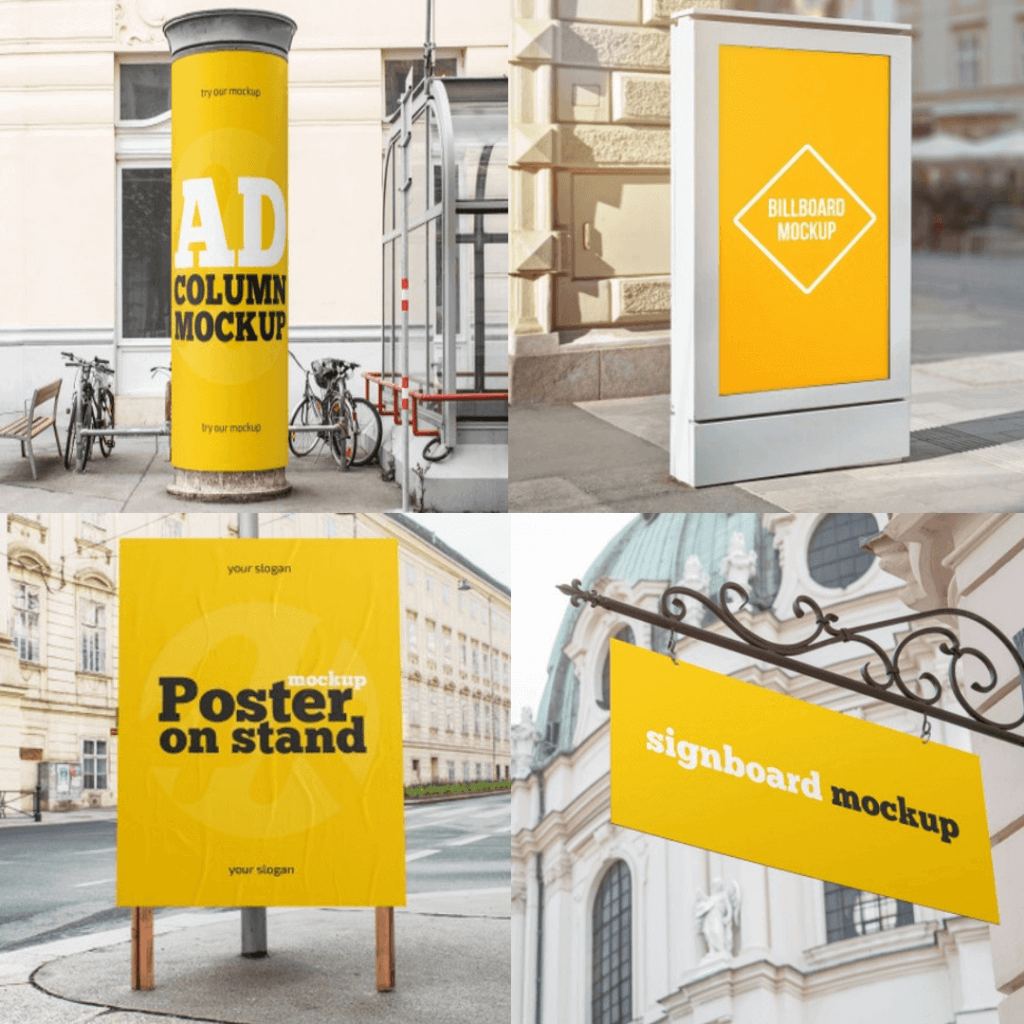 Tons of visual ads are bombarded every day on social media feeds, as display ads on Google, and almost everywhere. Though an advertisement runs for a few seconds only, it leaves a lasting impact on your target audience.
It's always a question as to how to create unique & creative advertising graphic design? We recommend you research as much as you can. Creating unique ideas is not possible overnight. It may take you days, weeks, or months. Surprisingly, a creative marketing idea can pop up unexpectedly too. And you can also use customizable advertisement poster templates to promote your brand.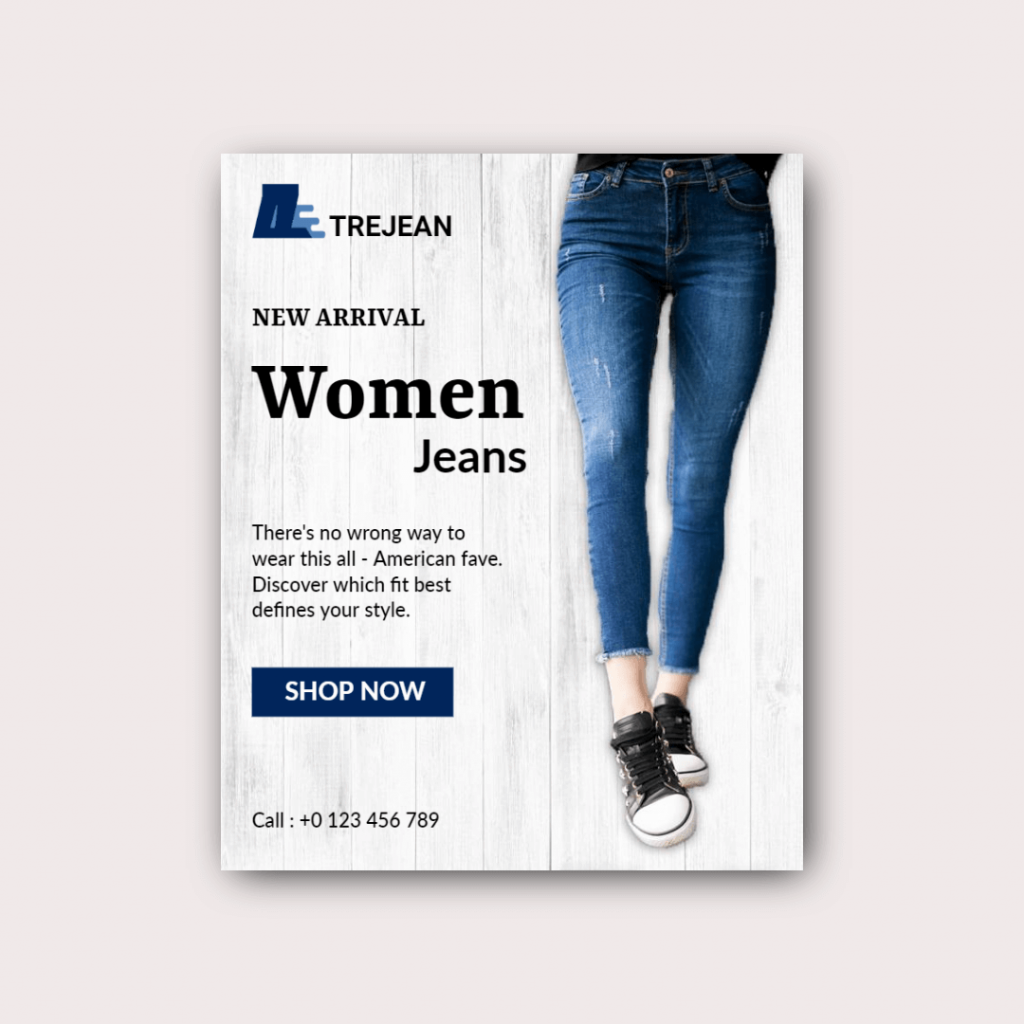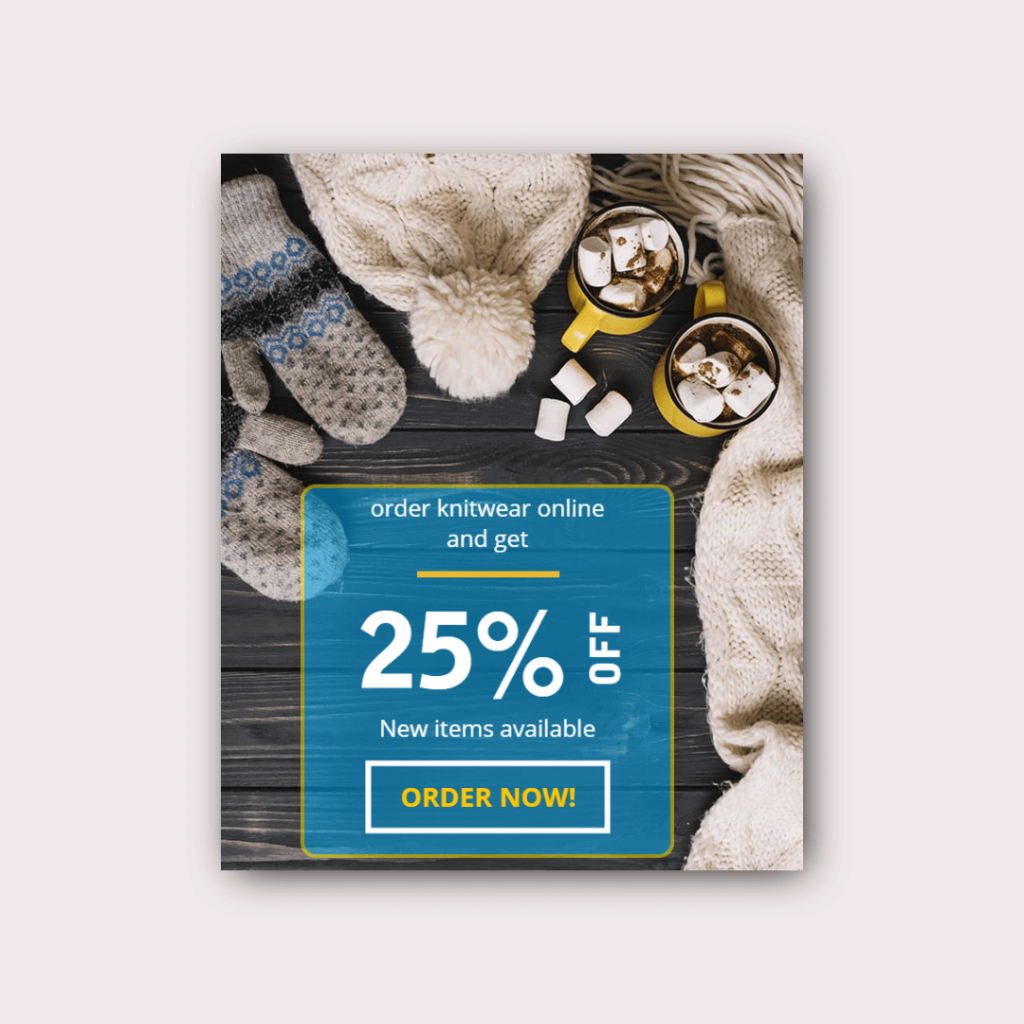 You'll have to decide on your advertising medium first. Will it be a newspaper ad, flyer, brochure, billboard ad, or social media marketing design? Then, see what's trending in your niche & how you can make your products & services stand out.
Focusing on the current trending topics will give an instant boost to your advertising efforts. Find the right graphic design template as per your promotional material & customize it according to your brand. Further, define the emotion you want to create for your advertisement along with a CTA. You can use a Graphic Maker Online.
Embed everything together, personalize & publish a sustainable marketing graphic design. This will make it shareable across platforms as well as offline.
Level up your branding efforts with the best content creation tools for effortless marketing in 2023.
4. Editorial/Publishing Or Publication Graphic Design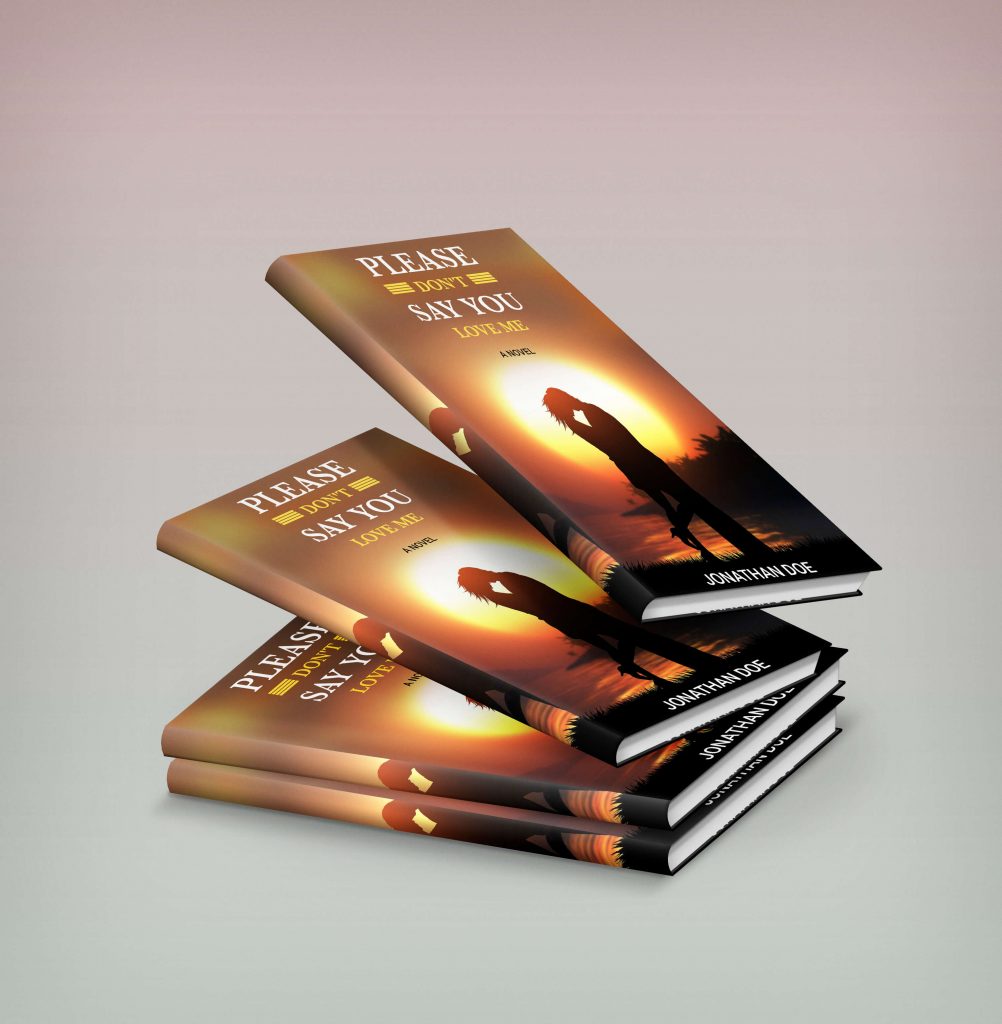 Newspapers, weekly, magazines, eBooks, etc are the publication graphic design materials. So next, The idea is to create a beautiful combination of images & text. However, You should know how to keep your audience engaged as you convey the story. Focus on the layout, the tone of the publication, and everything that makes it aesthetically pleasing. Balance the colors according to the print type or sharing medium.
For instance, when a website blog is linked in your Instagram bio & someone clicks on it & reads your blog, they want to get quick bites. Too much text on the mobile screen appears tacky.
Similarly, magazine cover designing is not a cup of tea for all. The interesting layout will well-balanced typeface presentation will win the show. However, you can use the magazine cover maker to easily customize the magazine cover design.
5. Environmental Design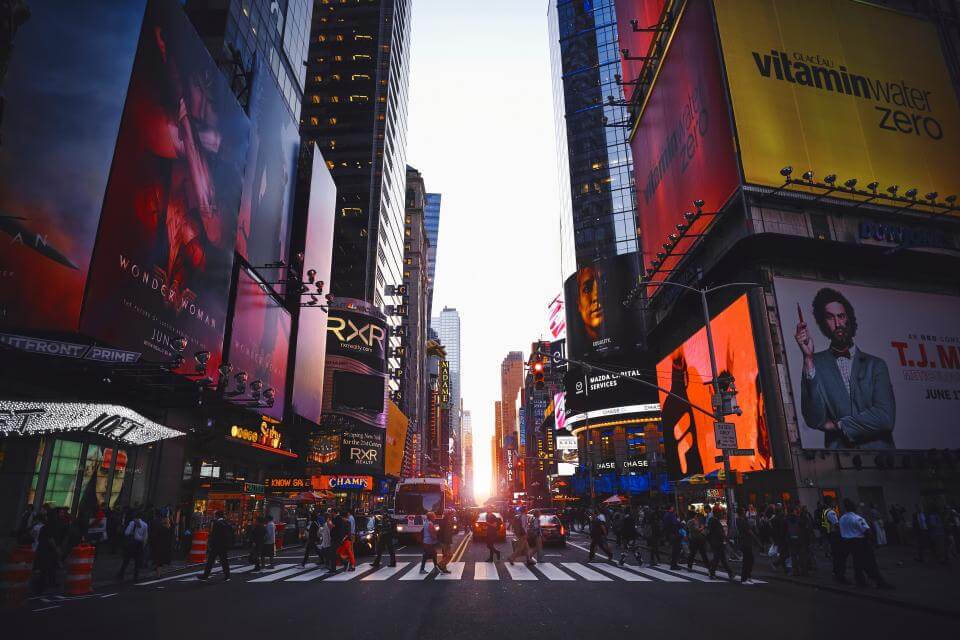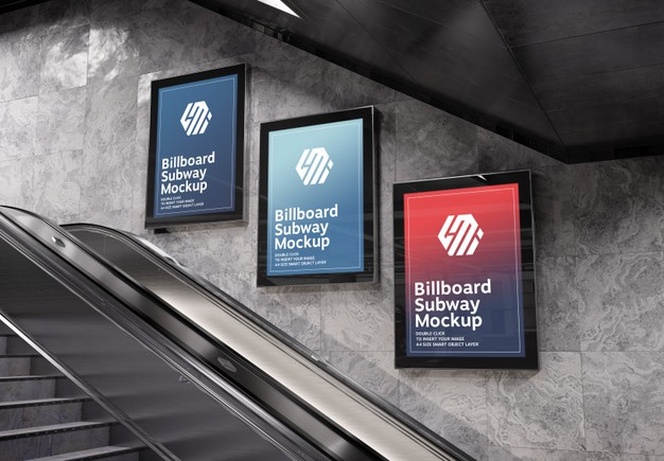 Environmental graphic design is all about connecting people to places. The aim is to make spaces memorable by improving the overall experience with the surrounding. An ideal environmental design is way broader, interesting, and easy to navigate.
So, here are some instances of environmental design:
The interior design of Retail Stores
Signage
Branding at stadiums, offices, etc
Exhibitions
Public Transport Advertising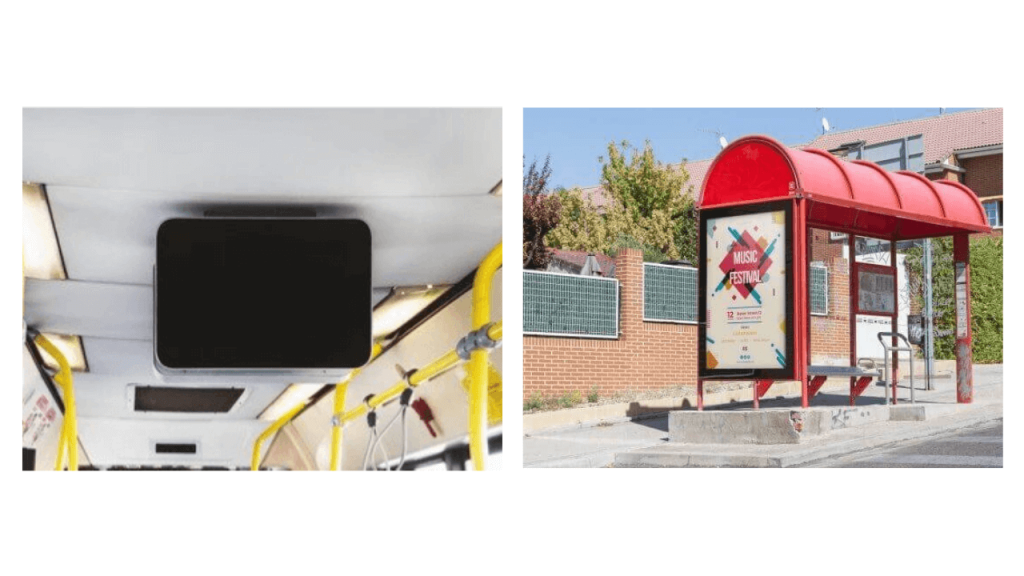 If you haven't thought about environmental graphic design before, you'll now start noticing it. It's a highly challenging area that requires multidisciplinary practice by merging graphics, interior, architectural & industrial design. Thus, designers need to know the architectural plan & design for creating better user experiences.
6. Product Design
Product designing is centered on problem-solving. It is based on user-specific needs. When you're designing a product, you consider the prototype & re-iteration of the products.
Being a product designer, you have to play multiple UX designers, data analysts, and prototyper roles. Successful product designs may look simplified, but a lot of thought process, research, trial, and error goes into its making.
7. Packaging Design
You have to take each step carefully including the research, prototype, reiteration, and testing of the products. Then, It goes from the initial to the product's marketing phase.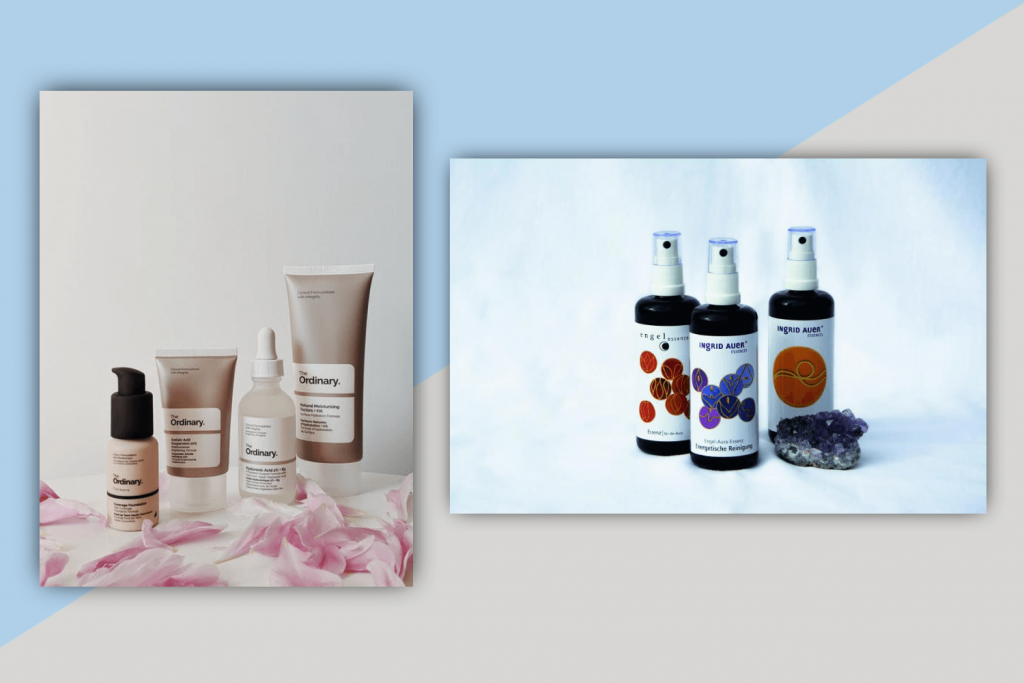 You won't believe how people give importance to the packaging. People may ignore your product just because of bad packaging design.
Do you know? 81% of people have tried something new just because of their packaging while 63% of them purchased it again because they found the packaging aesthetically pleasing.
How can you effectively utilize your package design by branding your product effortlessly? Many brands fail to get an answer. The usability of your product matters a lot & if you're able to incorporate it into your packaging design, So it's a match made in heaven.
Be creative, engaging, opt for sustainable design & above all, make it aesthetically pleasing.
8. Motion Graphic Design
Yesterday's trend is gaining ground. It is being loved by brands like anything. This motion refers to rupturing animations that make users stop by. Overall Motion graphic design is being utilized in animated video games, banner animations, text & subtitle play, website banners, etc.
Explore the untapped opportunities & implement them effectively across all digital platforms. So, You can turn boring or unnoticed content into appealing & highly engaging with motion graphic design.
9. 3D & Digital Design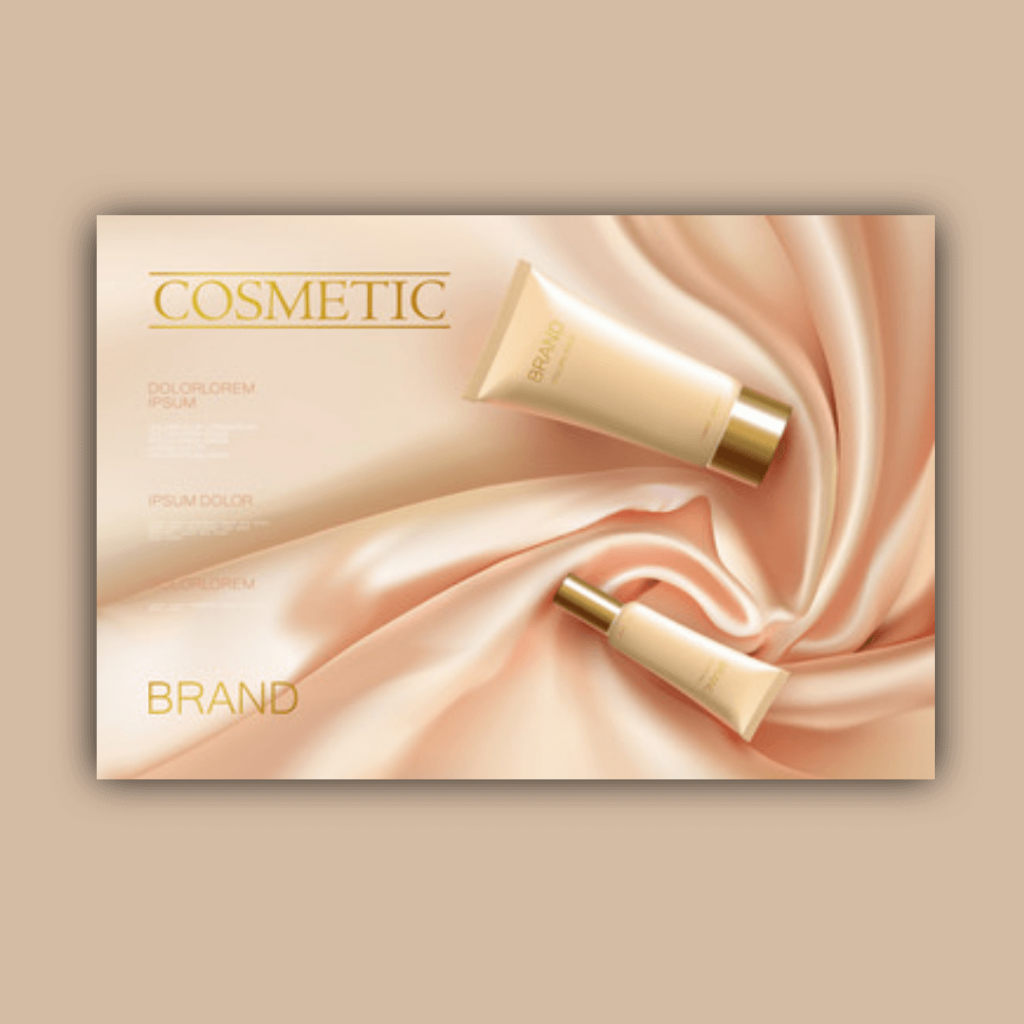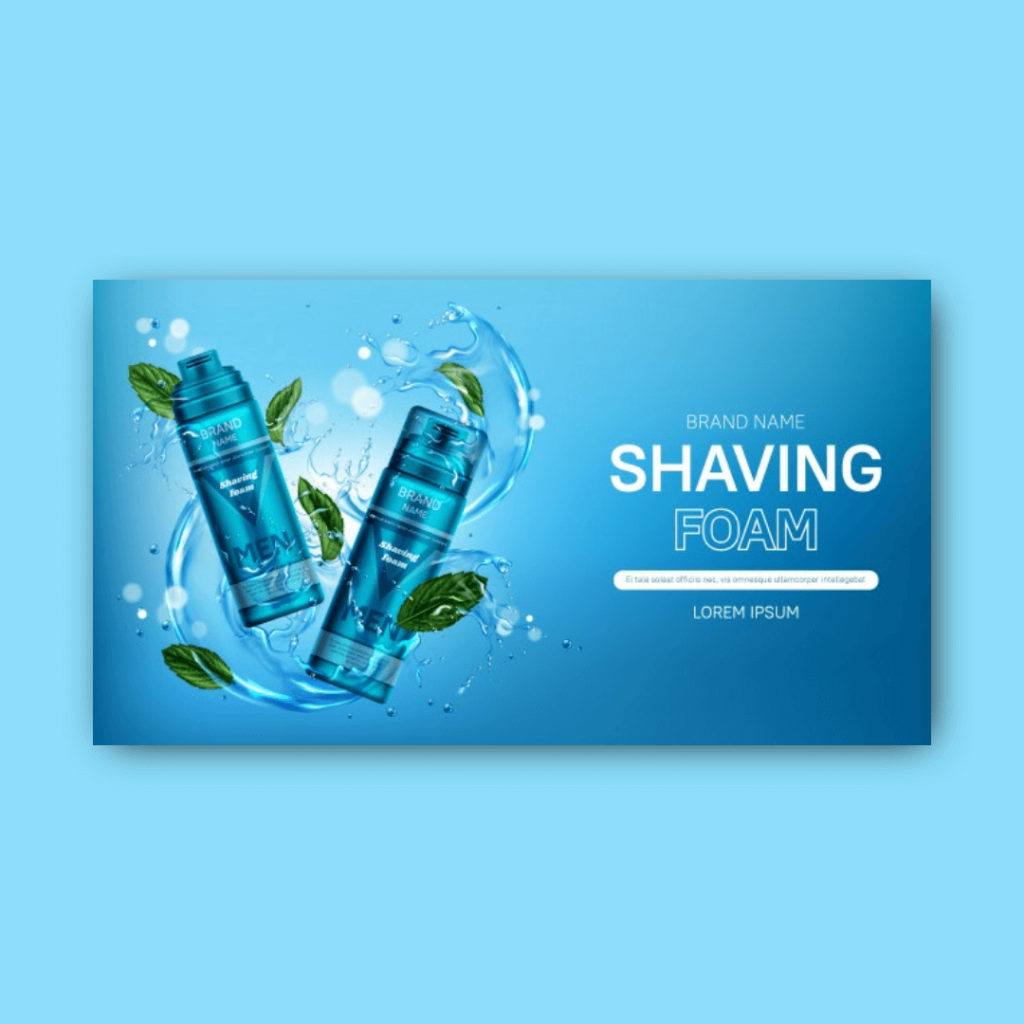 You call it a digital design if it is created & published on screens. Also, This includes UI, 3D modeling, and everything in between.
Digital design encompasses the visual elements that provide an exceptional digital experience. But, It's about how impressively you're utilizing the size, color, button placements, etc. For instance, your website is a digital design.
If your digital graphic design is engaging, So the more your users will be inspired to stay connected with you.
10. Typeface Or Lettering Design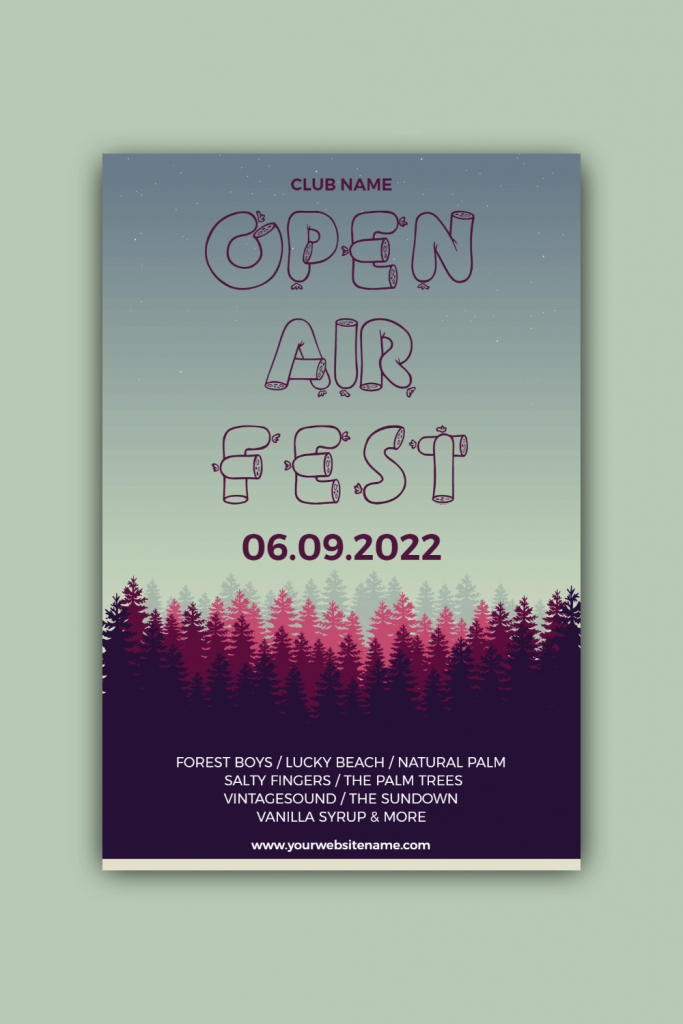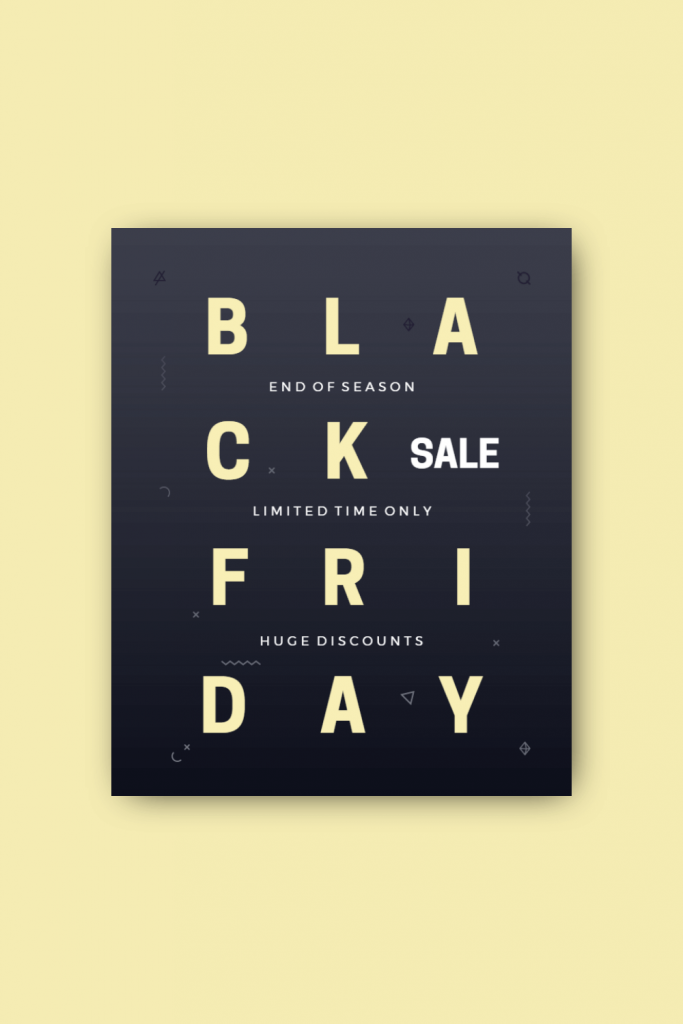 Creating typefaces, fonts, and font families is no easy game. It's next to chewing iron when you're working with typefaces or lettering designs. Creating a new font comes with its own set of challenges because of the aesthetics, style, and a new character to be introduced.
As a graphic designer, you're expected to possess a sound knowledge of which fonts suit your design. At the same time, You'll find abundant alternatives for letterheads, subheadings, logo design fonts, body text, etc.
For instance, how brilliant is FedEx Logo? It communicates the brand's purpose without distraction. It's a sharp visual without any decoration, but clear & precise.
11. Human-Centered Design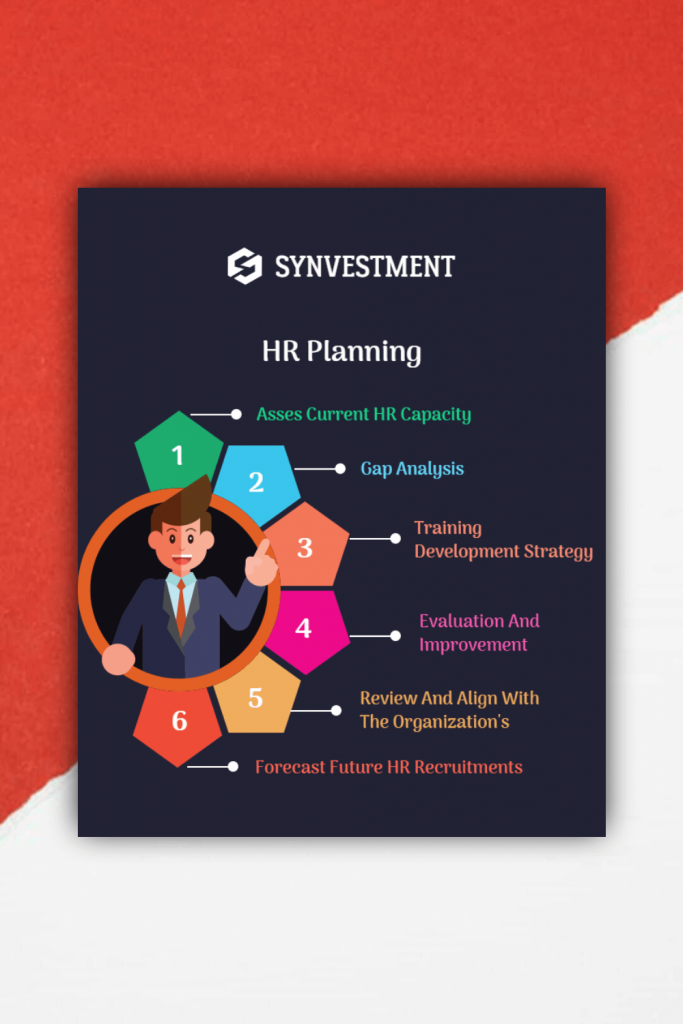 Also known as Design Thinking, human-centered design is all about the philosophy you implement in graphic design. An individual is at the core when you're creating solutions with a human-centered design. This is how it differs from other graphic designs.
12. Set Prop Design
As the name suggests, set prop design is the magic we see in songs, television dramas, live dramas, etc. Whatever the look and feel are, blending with the scene is not an easy task. So, Many unsung artists are contributing to making it real.
Be it a newspaper written in elvish or bringing the hand-lettering at an old Barber's shop to life. Overall, set prop design is an immense joy.
13. Brochure Design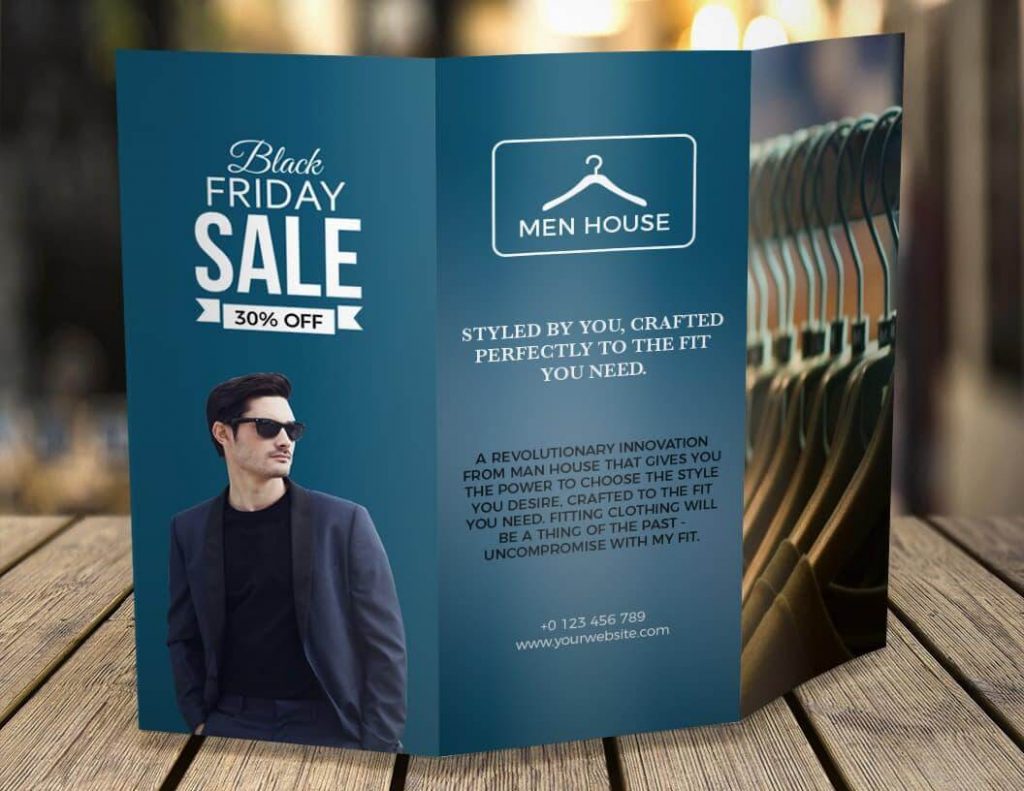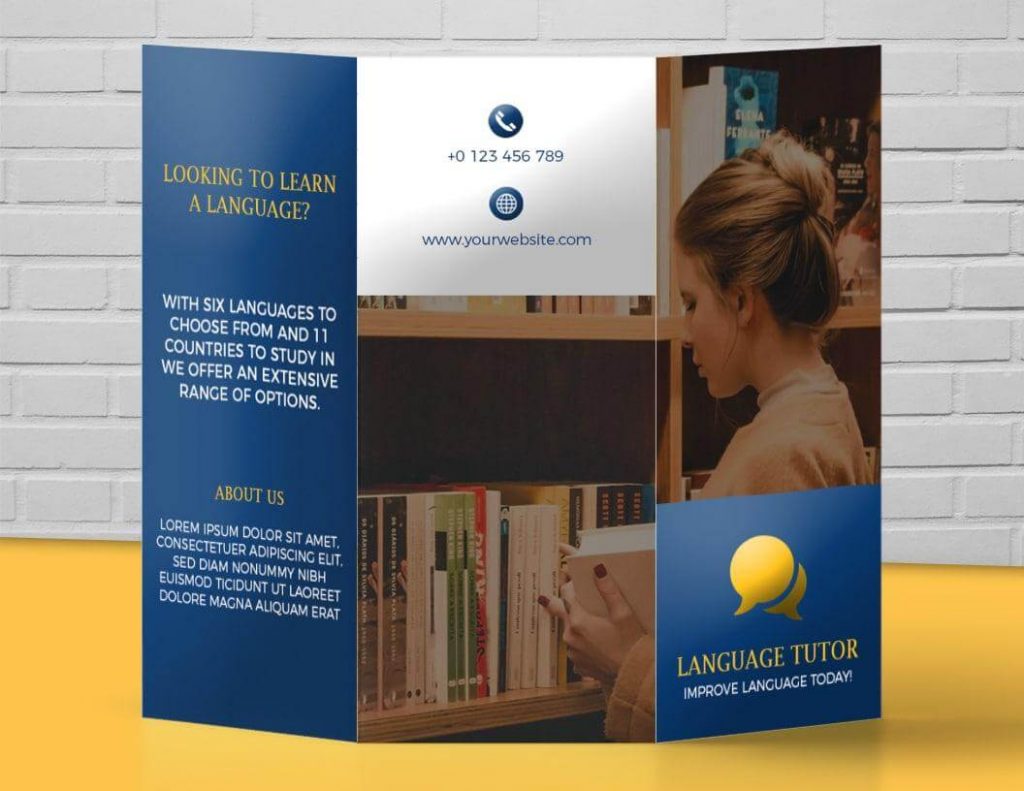 Brochures are great marketing tools whether your business is small, medium-sized, or large. Be it a new or renowned one, you'll always count on brochure designs whenever it is about educating the target audience with your products or services.
Brochure graphic design is no more traditionally done, though the fold styles are similar. Creating your first impactful impression is done right with the perfect brochure templates. So, It helps you build a brand identity with a compact layout.
So are you willing to put your creative skills to work? Check out the definitive guide on how to design a brochure. It'll help.
14. Label Design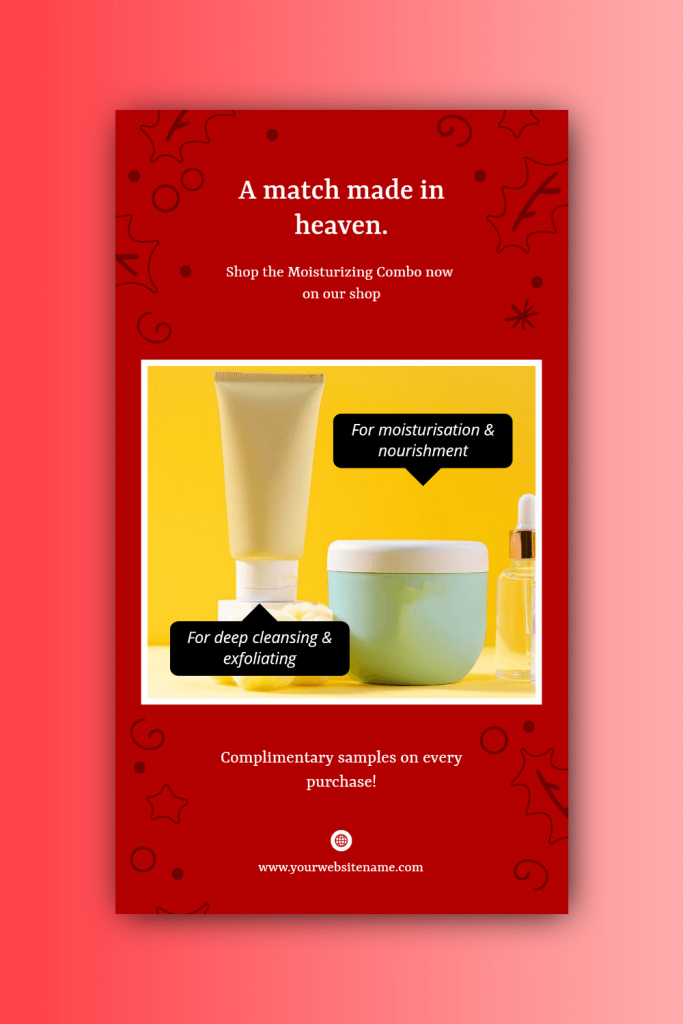 Label designing is a part of the product & packaging design we've discussed above. However, the label is to be attached to your product in a way that is informative & creative at the same time.
You're conveying your brand message, but also providing essential details to end-users like:
Product details – manufacturing & expiry dates, weight, origin, etc
Branding Guidelines
Where they can contact for complaints or queries?
So, It is less about pitching sales, and more focused on providing necessary guidelines.
15. Customize T-Shirt Design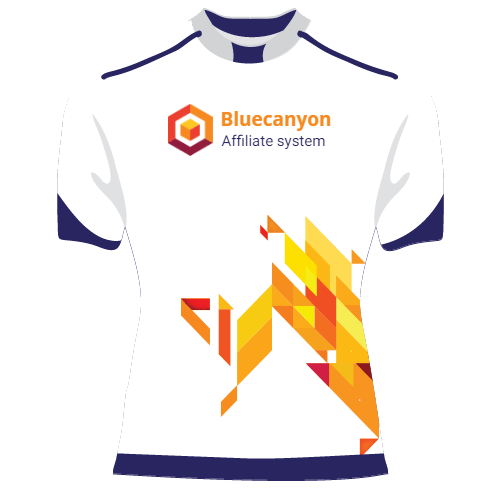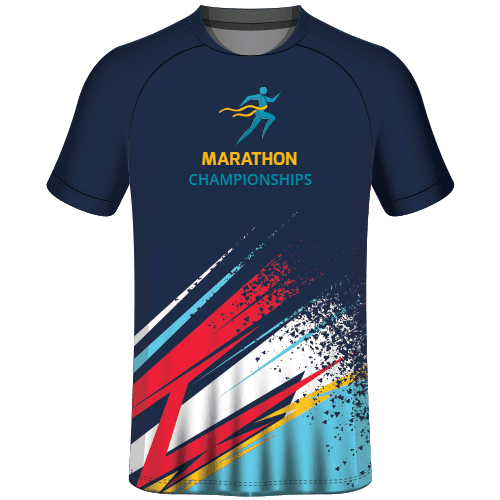 The alternative to expensive marketing lies in budgetary & prominent solutions like printed T-shirts. They're known as direct marketing materials. So, It's one of the easiest ways to let people, including your staff, carry the brand identity with a fresh look.
An outfit is something that draws attention instantly. Featuring your brand logo & company name on custom T-shirts is a realistic marketing idea. People will remember your brand whenever the T-shirt is adorned. How useful!
16. Vehicle Wrap Design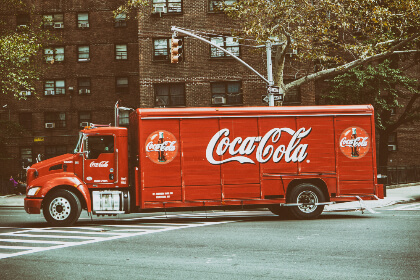 Also known as vehicle advertising design, vehicle wrap designs are very effective. While you're allocating thousands of dollars on TV, social media, FM, etc. you can also spare some attention & budget for vehicle marketing.
It could only be your useful promotion tool if its design is done right. Drive focus on the critical details only. You can do a lot more with basics too. For instance, use logos, contact information, tagline, and social media icons. That's it.
17. Design For Good
Some graphic designs are meant to draw attention to current affairs. In other words, they're based on social causes & not on promoting products or services.
So, Make space for such 'design for good' that's all about:
Gender Equality
Design for Democracy
Public festival greetings
Conclusion
Every graphic design seems tempting to try. But, it is important to understand 'when to use what'. Innovation is an open gateway. Overall, It makes for a successful graphic designing attempt if you put your skills to the right use with relevant marketing material.
Inspiration is all around us. Sometimes, you only need one of the Best Graphic Designing Tools Free for visualizing your ideas. Don't forget to count on PhotoADKing where you'll find professionally designed templates as free branding materials.
So, Would you not like to put your knowledge to practice with us?