Have you been struggling with the challenge of attracting new clients to your tattoo business, desperately seeking fresh and innovative tattoo flyer ideas?
Fear not, as we're about to unveil a treasure trove of creative solutions that will revolutionize your marketing efforts. We will delve deep into the realm of tattoo flyer ideas, providing you with invaluable insights to captivate audiences and drive the growth of your tattoo business.

To help you unlock the true potential of your flyer designs, we're thrilled to introduce you to a powerful tool that will elevate your creations to new heights. Introducing PhotoADKing's flyer maker tool, an invaluable resource that allows you to effortlessly bring your tattoo flyer ideas to life. With its user-friendly interface, this tool empowers you to craft visually stunning flyers that perfectly align with your brand identity.
So, don't wait any longer! Start exploring the world of tattoo flyers and watch your tattoo business thrive. Use PhotoADKing's flyer maker tool to create your own amazing tattoo flyers and you can also attract a whole bunch of new clients!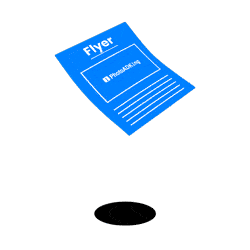 Design Your Flyer in Few Steps with PhotoADKing
Create flyers with ease! Our flyer maker combines convenience, versatility, and limitless creative possibilities.
Make Your Own Flyer
Okay, let's quickly sum up what you're going to learn in this article. We'll share a variety of tattoo flyer ideas that are both fun and effective. You'll discover the importance of eye-catching designs, engaging content, and smart placement to make your flyers stand out.
We'll also dive into the power of colors, fonts, and images and how they can make people interested in your tattoo services. By the end of this guide, you'll have all the knowledge and inspiration you need to create captivating flyers that will attract new clients to your tattoo business.
Table of Content
Tattoo Flyer Ideas
Unlock the potential of your tattoo flyer with these customizable tattoo flyer templates, which are pre-designed and ready to use, saving you time and effort. These flyer templates are designed to help you customize your tattoo flyer templates effortlessly, without starting from scratch, saving you valuable time and effort.
Here are some tattoo flyer templates to look out for:
Offer a Discount or Promotion on Flyer
Offering a discount or promotion is a great way to incentivize potential clients to book an appointment with your business. Include a coupon or discount code on your tattoo flyer, which you can use when booking an appointment. With the appropriate flyer templates, moreover, you can develop an eye-catching flyer that can indeed be a great way to attract new clients and generate repeat business.
Showcase Your Unique Style in Flyer
Your tattoo flyer should showcase your unique style and aesthetic. Use images that represent your signature styles, such as bold colors or intricate designs. This can indeed help potential clients understand what sets your business apart from others and why they should choose you over other tattoo artists."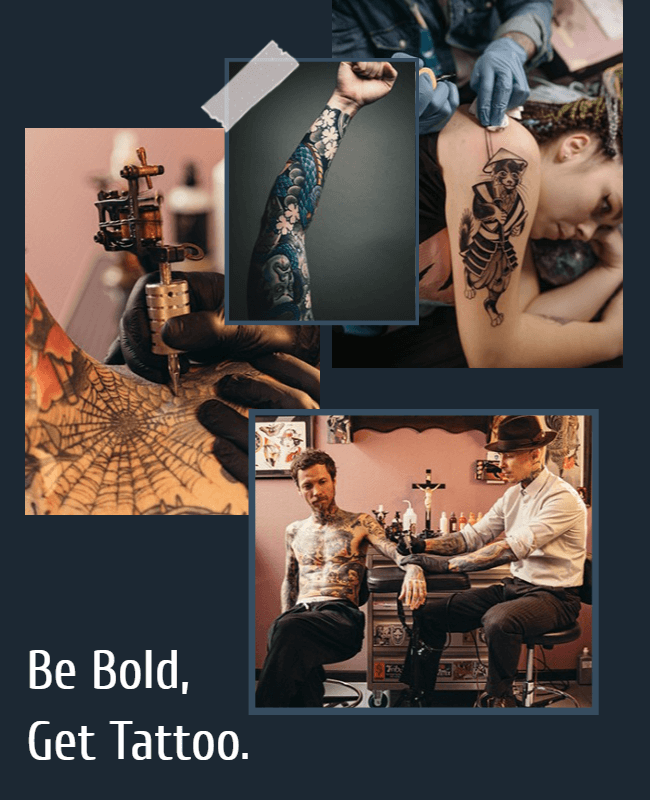 Tattoo Removal Flyer
If you offer tattoo removal services, create a flyer that emphasizes the benefits of your services. Highlight the painless and safe removal process and include before and after photos to show the results of your work.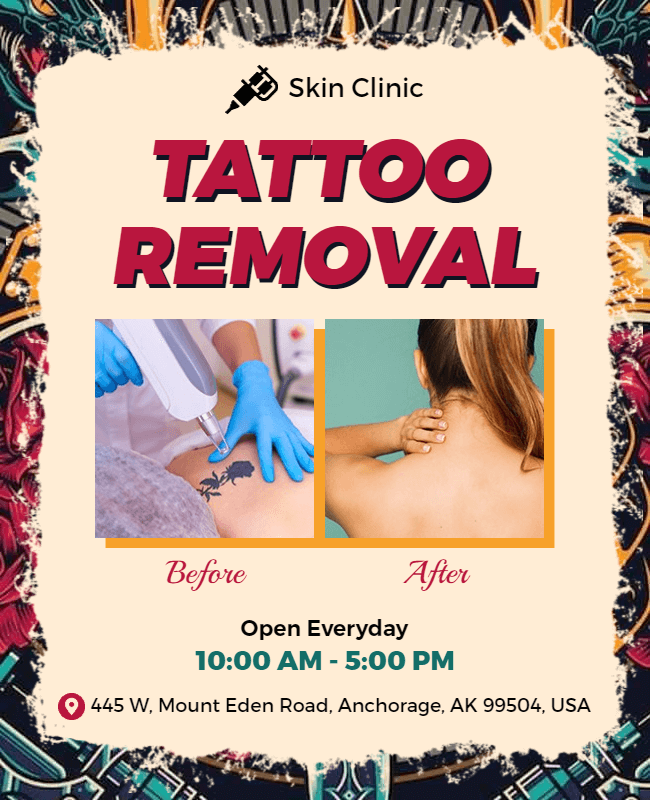 Go With Collage in Flyer
A collage-style flyer can be eye-catching and visually appealing. So consider using a variety of images and designs to showcase your tattoo portfolio.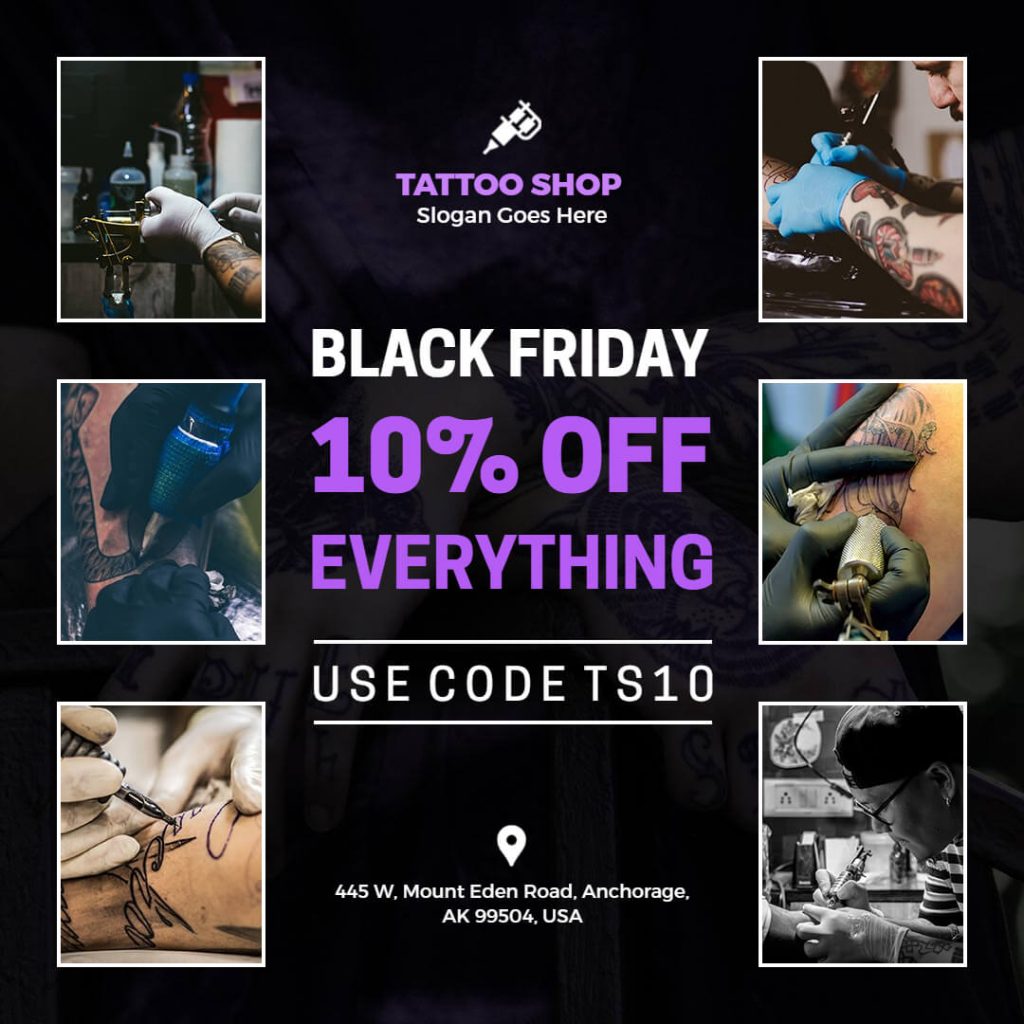 Use Illustration in Flyer
Incorporating illustrations can add a unique touch to your tattoo flyer. So consider including drawings of your designs or sketches of the tattoo process to capture the attention of potential customers.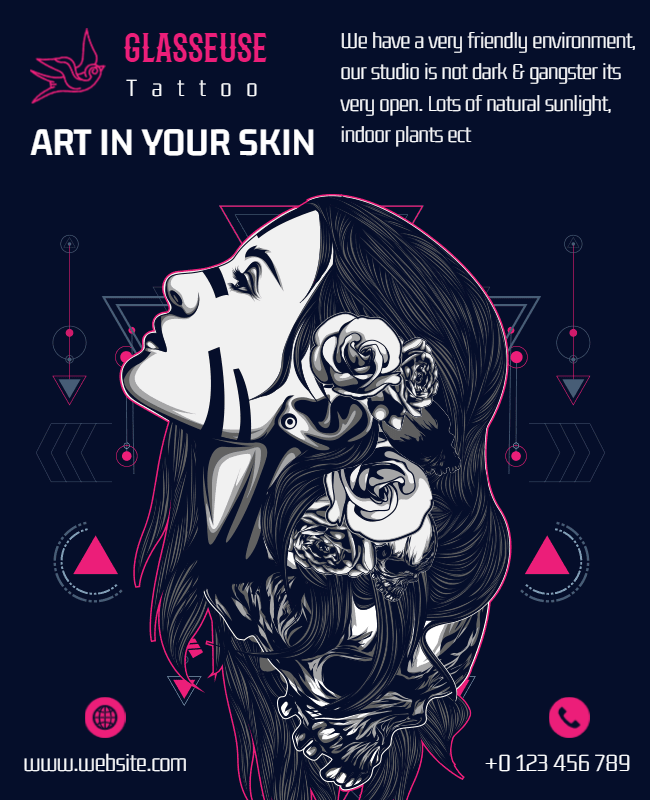 Go with Dark-Themed Flyer
A dark-themed flyer can indeed be a great way to attract customers who have an interest in edgier or alternative styles. Additionally, consider using black and white or grayscale images to create a moody, dramatic effect.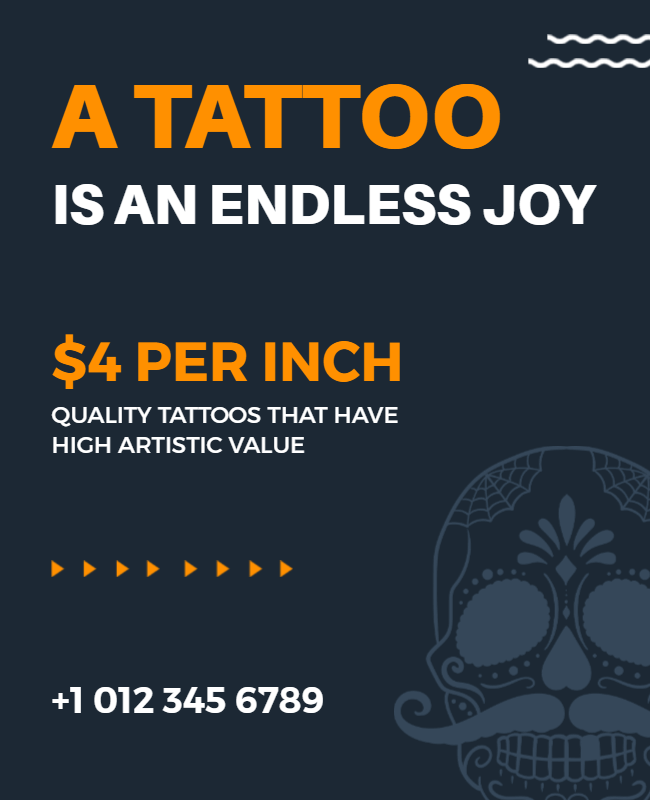 Customer Review Flyer
Including customer reviews on your tattoo flyer can indeed help build trust with potential clients. Moreover, consider using quotes or testimonials from satisfied customers to showcase the quality of your work and establish credibility.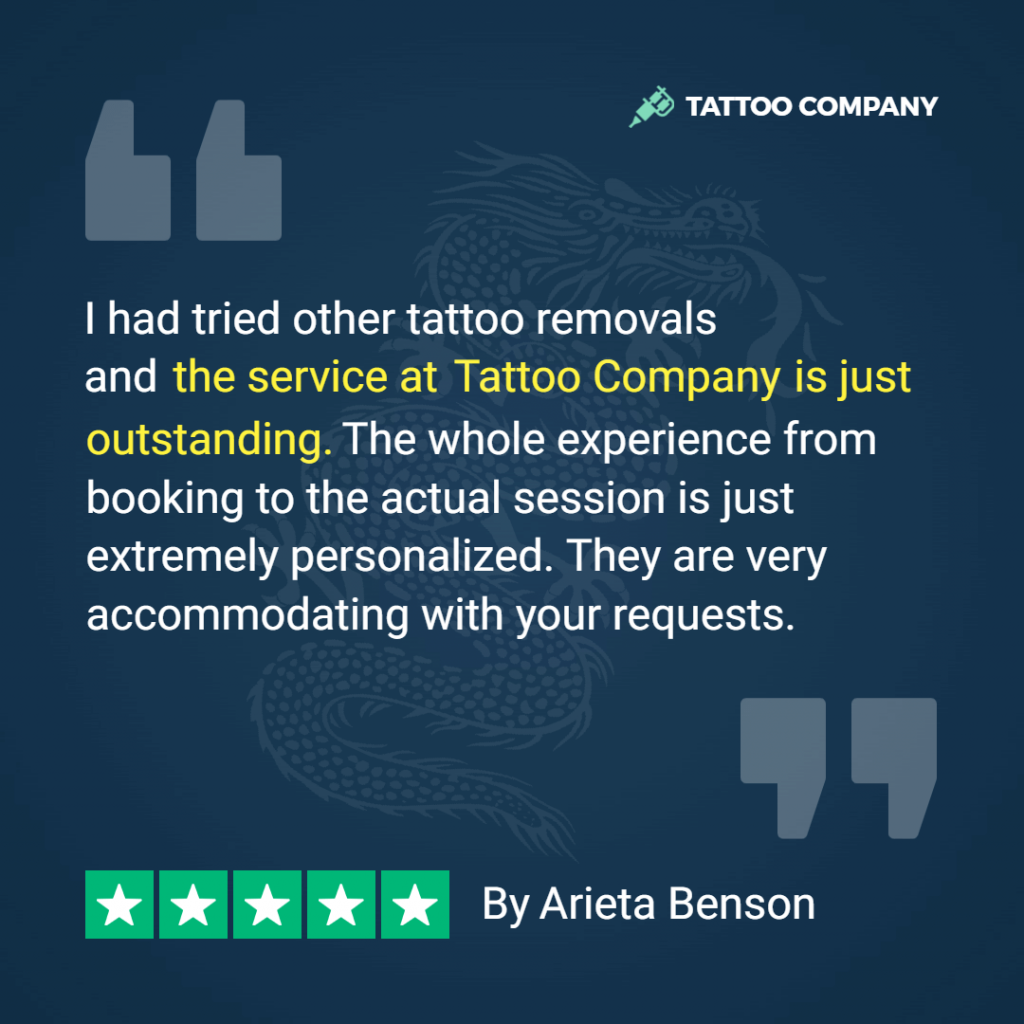 Showcase Your Work in Flyer
When creating a tattoo flyer, it's important to showcase your best work. Consider including high-quality photos of your tattoos to give potential customers an idea of your style and skill level.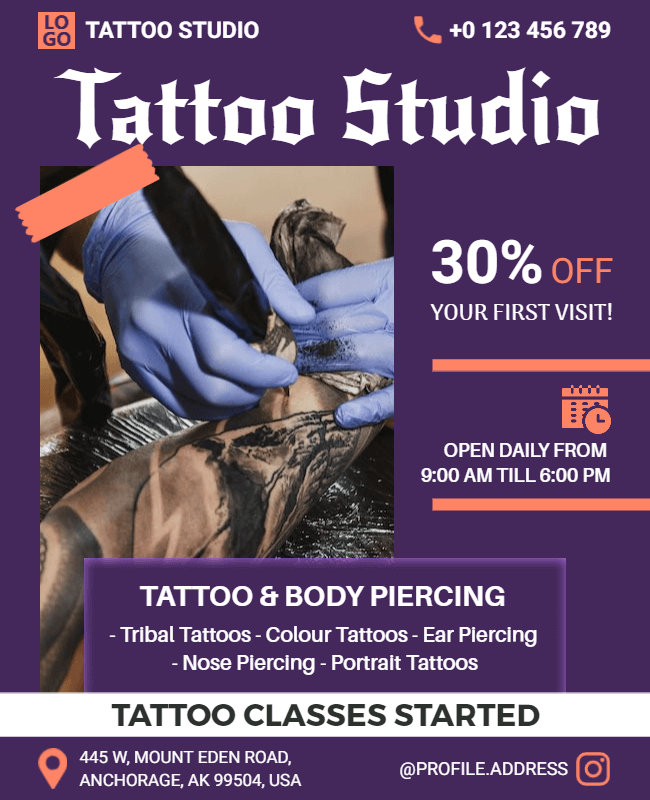 Tattoo Giveaway Flyer
Hosting a tattoo giveaway can be a great way to attract new customers and generate buzz for your business. So consider creating a giveaway flyer that highlights the details of the contest, With the right giveaway flyer ideas you can create a flyer that not only captures attention but also drives traffic to your business.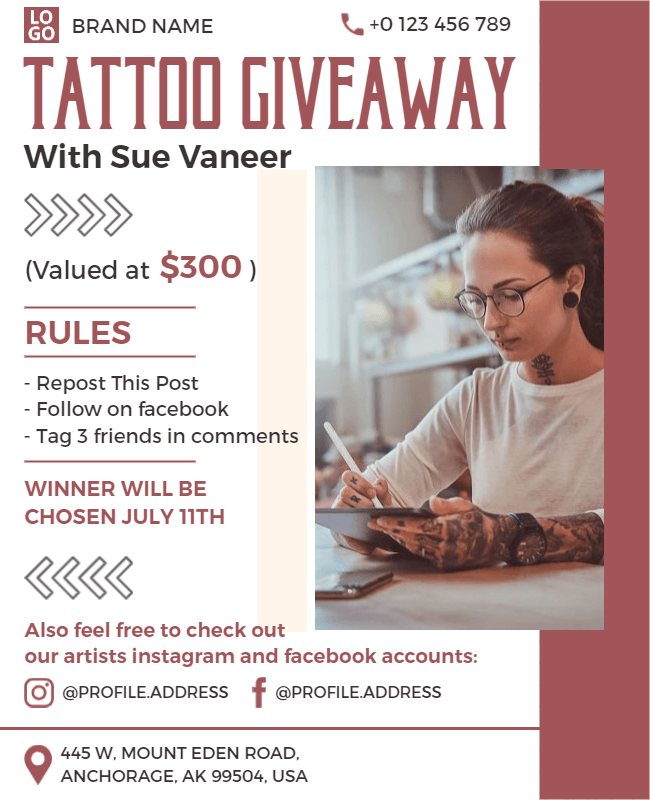 Before and After Tattoo Flyer
A "Before and After" tattoo flyer can be a great way to showcase your tattooing skills and the transformation that your clients can expect.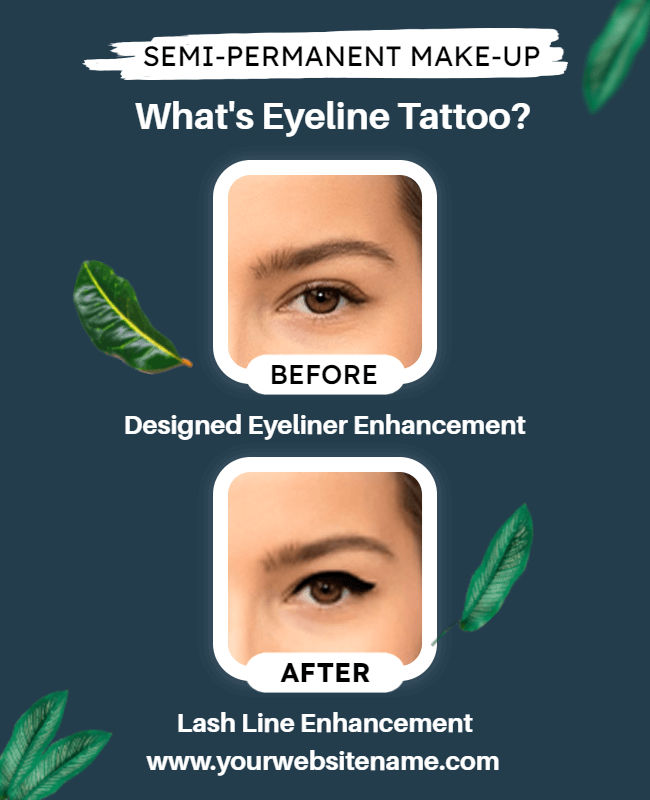 Showcase Your Product in Flyer
If you offer tattoo-related products, furthermore, consider creating a flyer that showcases your merchandise. Moreover, include high-quality photos and descriptions to entice potential customers.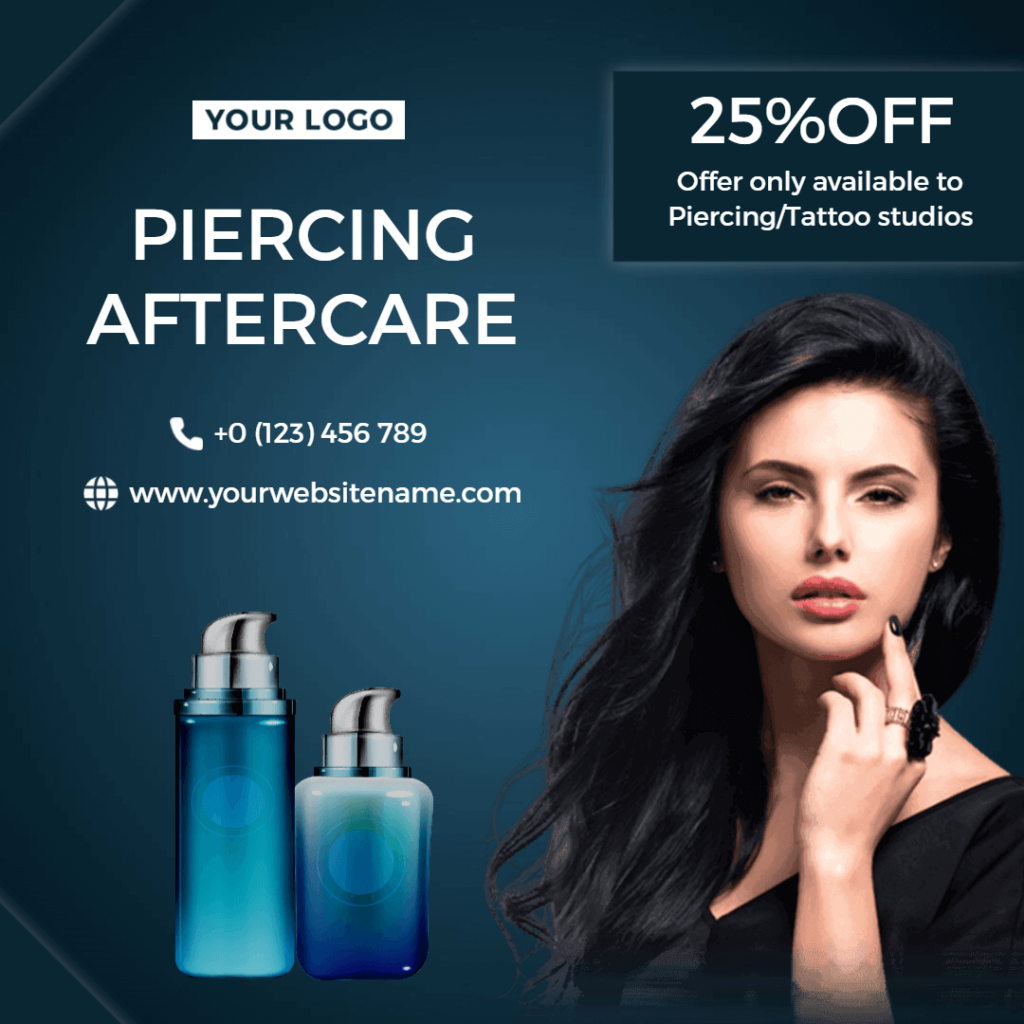 Use Photography in Flyer
Incorporating photography into your tattoo flyer can indeed be a great way to showcase your work in a realistic and compelling way. So consider using high-quality images that capture the detail and artistry of your tattoos.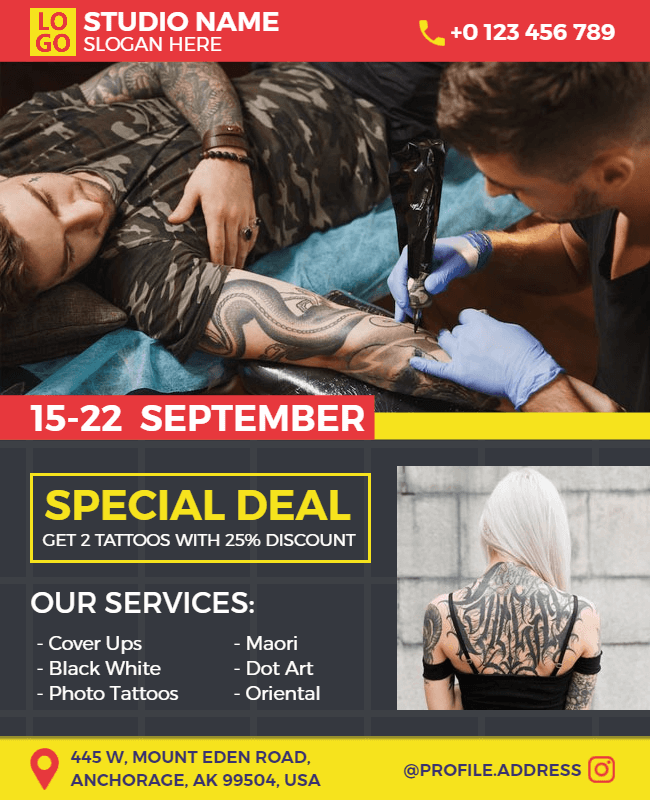 Showcase Your Instruments in Flyer
Showcase the tools and instruments that you especially use in your tattooing process. This can include needles, ink, and other equipment, as well as. Because by featuring your instruments, you can show that you are a professional who takes your craft seriously and uses high-quality equipment.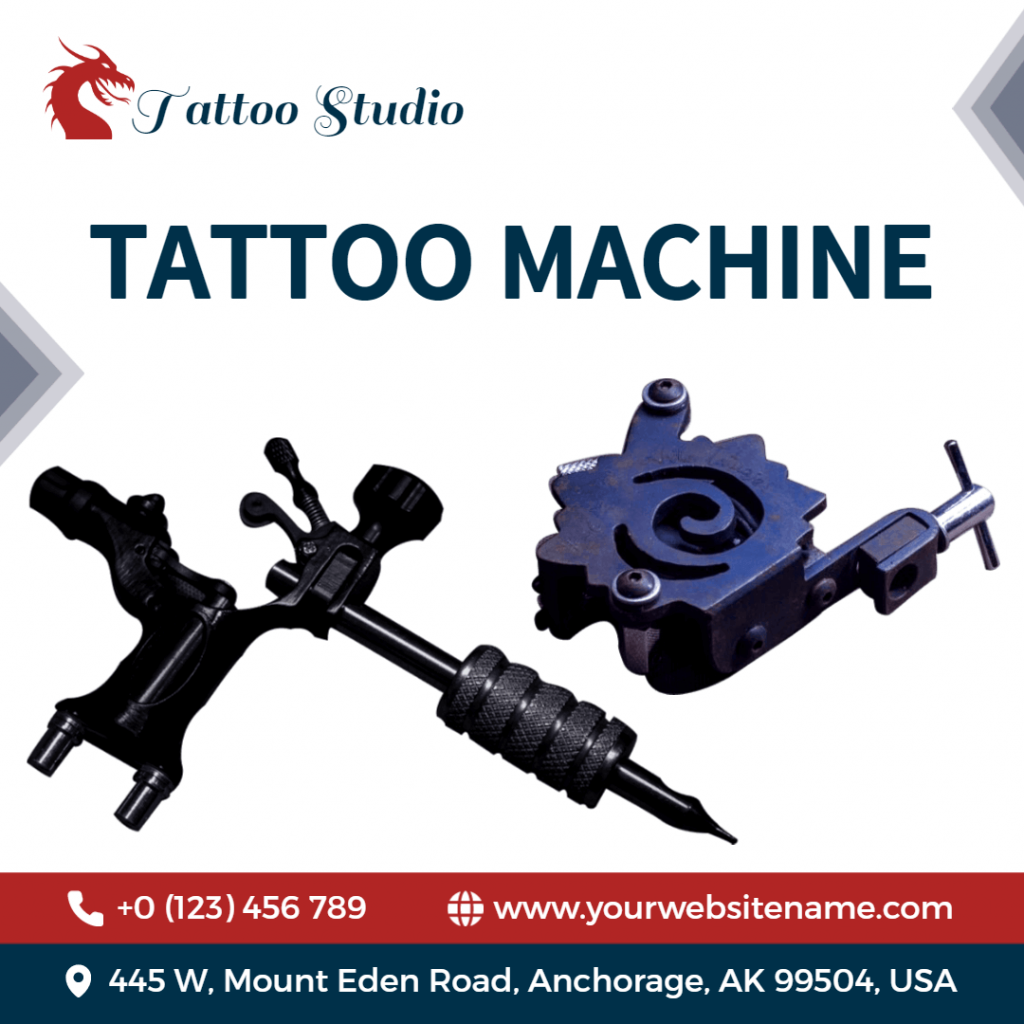 Furthermore, if you're looking to gain further insights to boost your business, don't miss out on the articles listed below.
Recommended Read:
Conclusion
In conclusion, creating a tattoo flyer that stands out from the crowd requires careful consideration of design, content, and promotion. So, by following the tattoo flyer ideas outlined in this article you can create a flyer that captures the attention of potential clients and drives business to your tattoo shop.
Read more Related Blogs
FAQs
How can I attract more customers to my tattoo business using flyers?
Showcase your unique style in the flyer by highlighting your distinct artistic approach and offering a discount or promotion in the flyer to incentivize potential customers.
How can I promote my tattoo removal services effectively through flyers?
Create a dedicated tattoo removal flyer that emphasizes the benefits of your services, includes before and after tattoo visuals, and provides customer reviews to build trust.

 How can I make my tattoo flyers visually appealing and engaging?
Go with collage in the flyer by combining different tattoo images, utilizing illustrations to create eye-catching graphics, or opting for a dark-themed flyer design to evoke intrigue.

How can I leverage customer feedback to attract more clients through flyers?
Design a customer review flyer that showcases positive testimonials from satisfied clients, reinforcing the quality and credibility of your work.
How can I promote additional products or services in my tattoo business through flyers? 

Showcase your Instruments in a Flyer to highlight the professional equipment you use, incorporate photography in the flyer to capture attention, or create a dedicated flyer to showcase your product offerings.

Are you looking to experiment with a tattoo flyer template? If so, PhotoADKing's flyer templates offer a seamless and efficient solution for designing eye-catching flyers. Create an impactful first impression by utilizing captivating graphics that effectively communicate essential information. So, take a moment to explore PhotoADKing and discover the convenience of customizing quick and straightforward tattoo flyers!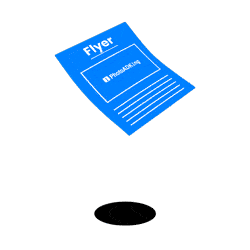 20,000+ Pre-designed Flyer Templates from PhotoADKing
Choose a tattoo flyer template from a wide range of collections and customize it with ease.
Choose Flyer Template Now