Are you a makeup artist or beauty salon owner struggling to come up with creative and captivating makeup flyer ideas to promote your services?
Well, worry no more!
We have the perfect solution to help you generate stunning flyer designs that will grab the attention of your target audience and drive more business your way.
Introducing PhotoADKing's flyer maker tool, designed to simplify the process of generating stunning makeup flyer ideas. With PhotoADKing's flyer maker tool, you don't need to be a graphic designer to create professional-looking makeup flyers. Our user-friendly interface will make the entire design process a breeze. So, give it a try.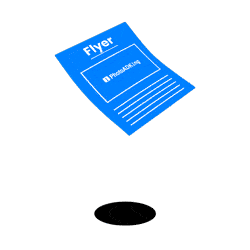 Design Your Flyer in Few Steps with PhotoADKing
Create a makeup flyer with PhotoADKing's flyer maker. Give it a try.
Explore Flyer Maker Now
Okay, let's move on to a summary of what you'll learn in this blog. In this blog, we will explore a variety of makeup flyer ideas and examples that will help you capture the attention of your target audience. From color schemes and typography to layout and imagery, we will delve into the essential elements of an effective makeup flyer.
Table of Content
Makeup Flyer Ideas
Unlock the potential of your makeup flyer with these pre-designed template ideas which need to be considered while customizing the flyer that will save you time and effort in customizing exceptional promotional material.
Here are some makeup flyers that can help you to customize makeup flyer templates without having to start from scratch:
Showcase Your Work
The best way to attract potential clients is to showcase your work. Include high-quality photos of the best makeup looks in your flyer. You can also add a before and after picture of a client to showcase the transformation you can achieve with your skills.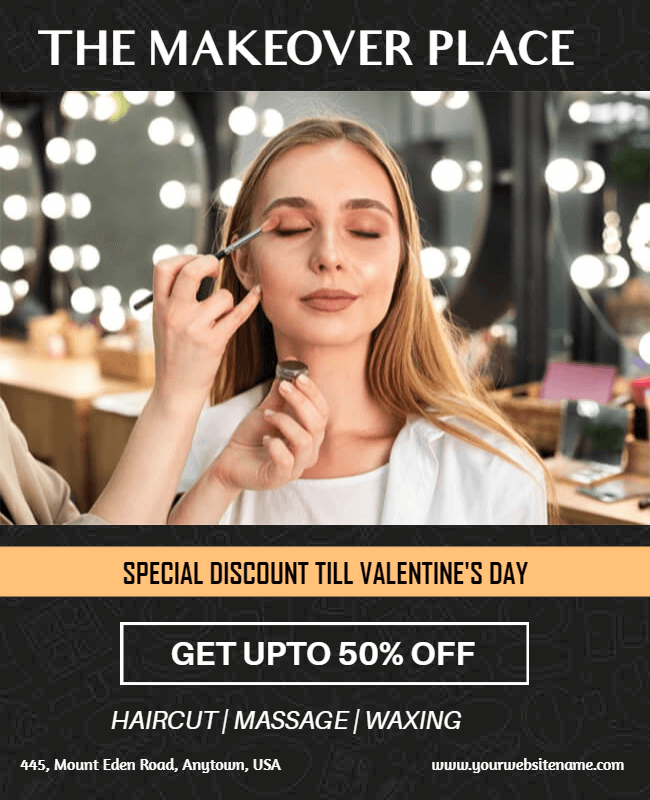 Use Vibrant Colors
Makeup is all about colors, and your flyer should reflect that. Use vibrant color schemes that complement your product and work and make your flyer stand out. You can also use color psychology to influence your potential clients' emotions and encourage them to take action.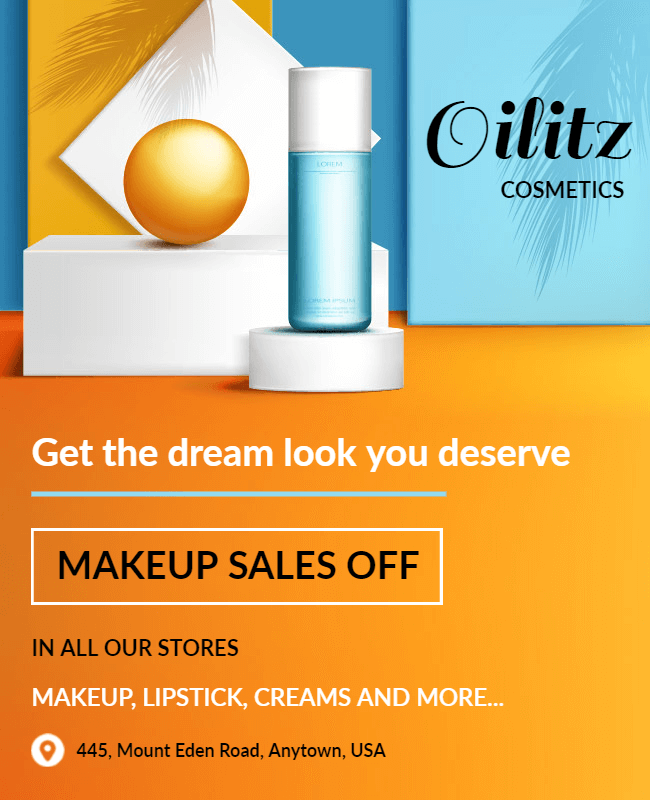 Highlight Your Services
Make sure to highlight the services you offer in your flyer. Whether it's Facial work, Color theory, or Threading, make sure your potential clients know what you offer.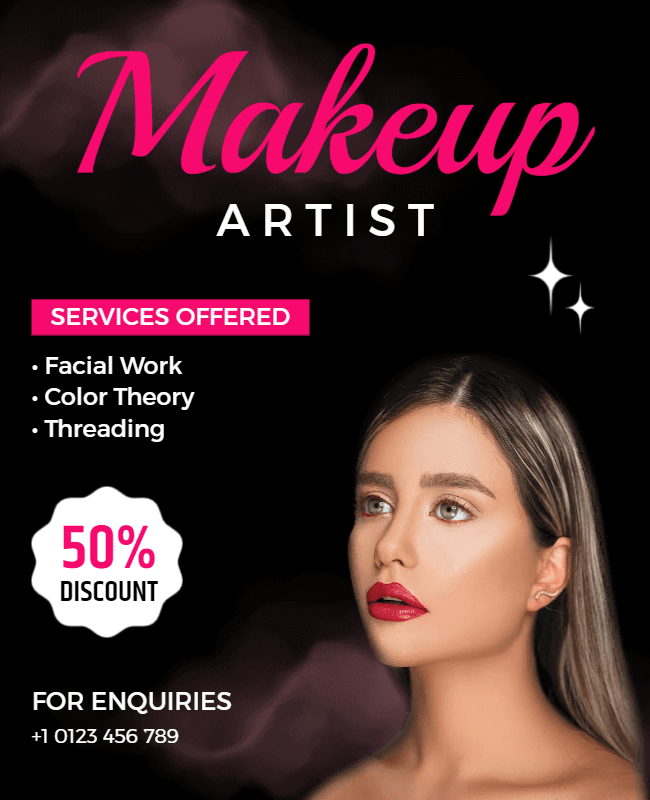 Offer a Promotion
Offering a promotion is a great way to attract new clients. You can offer a discount on your services or a free trial makeup session.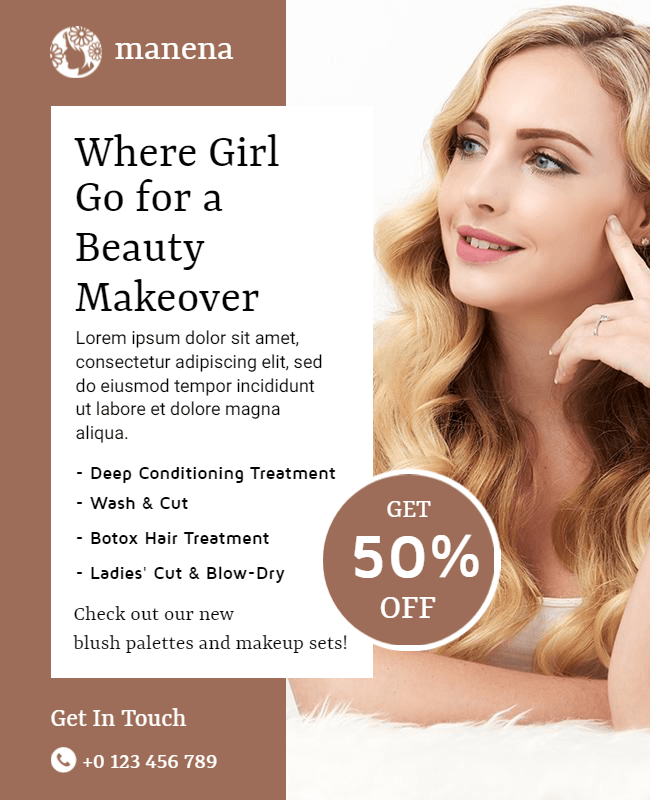 Use a Clear Call to Action
Include a clear call to action in your flyer. This could be a phone number, email address, or website link where potential clients can contact you to book your services. Make sure the call to action is clear and stands out on your flyer.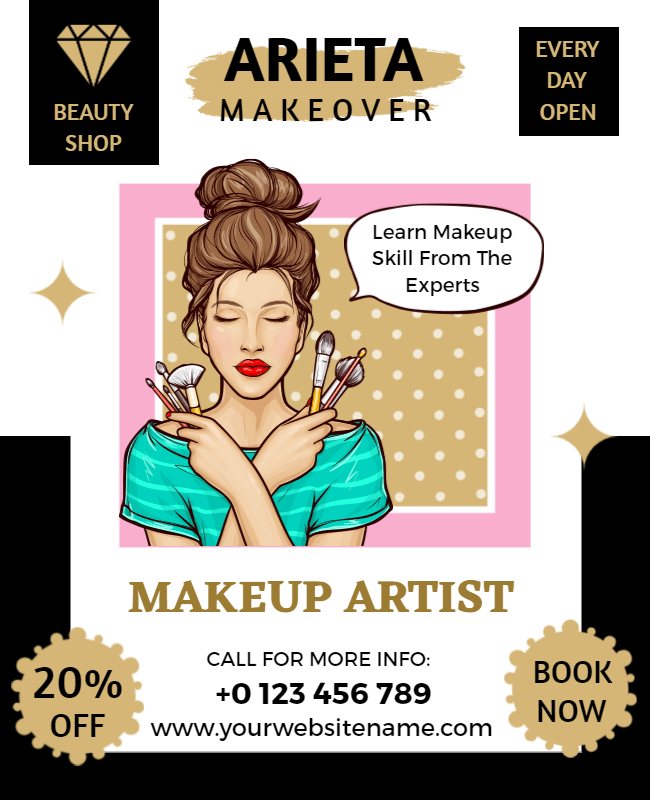 Include Your Branding
Make sure to include your branding in your flyer. This could be your logo, your business name, or your tagline. Consistent branding will help potential clients recognize your services and remember your brand.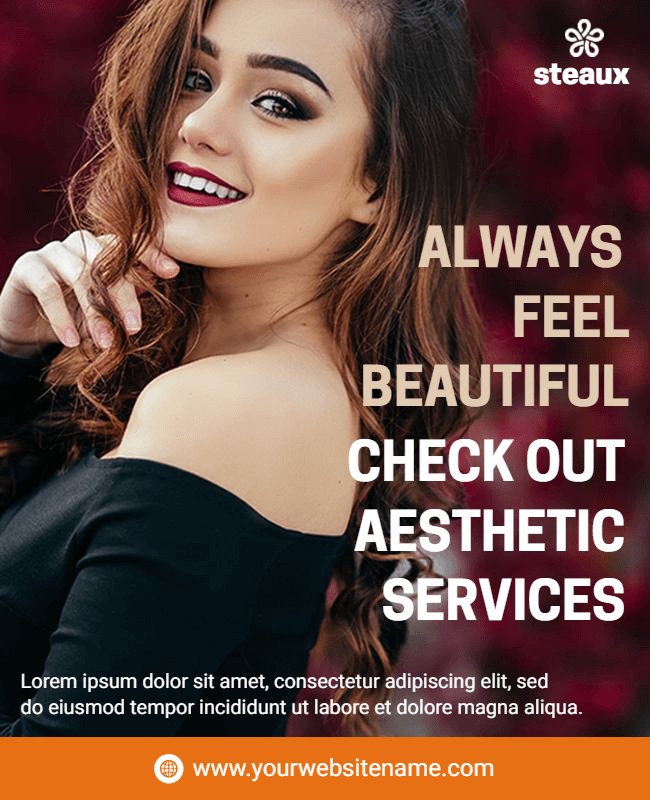 The Creative Flyer
For those who want to stand out from the crowd, a creative flyer can be a great option. This type of flyer incorporates unique design elements, such as bold color schemes, unusual shapes, or eye-catching graphics. The goal is to grab people's attention and make them want to learn more.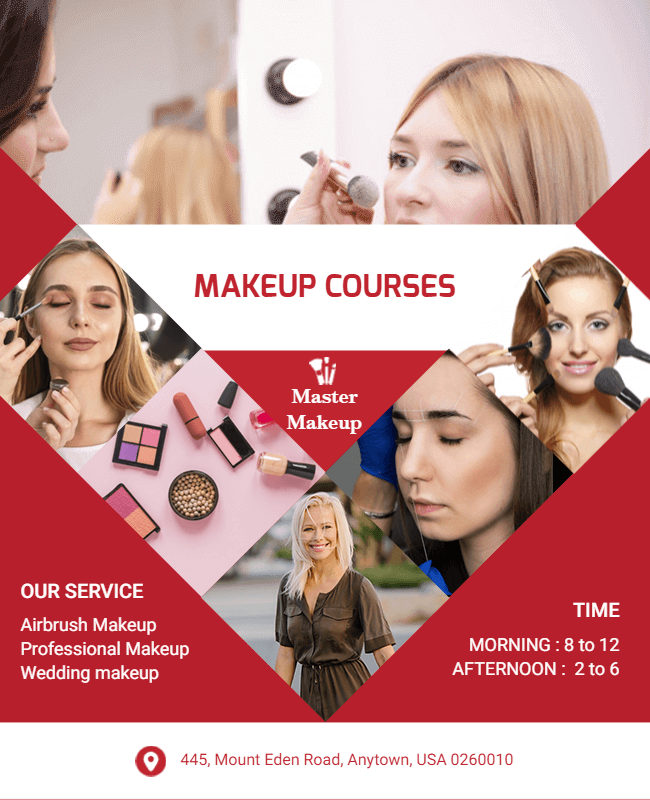 Keep It Simple
When designing a makeup flyer, it's important to keep the design simple and easy to understand. Because using too many colors, fonts, and graphics that may confuse the reader. A simple and clean design will make it easier for the reader to understand the message and take action.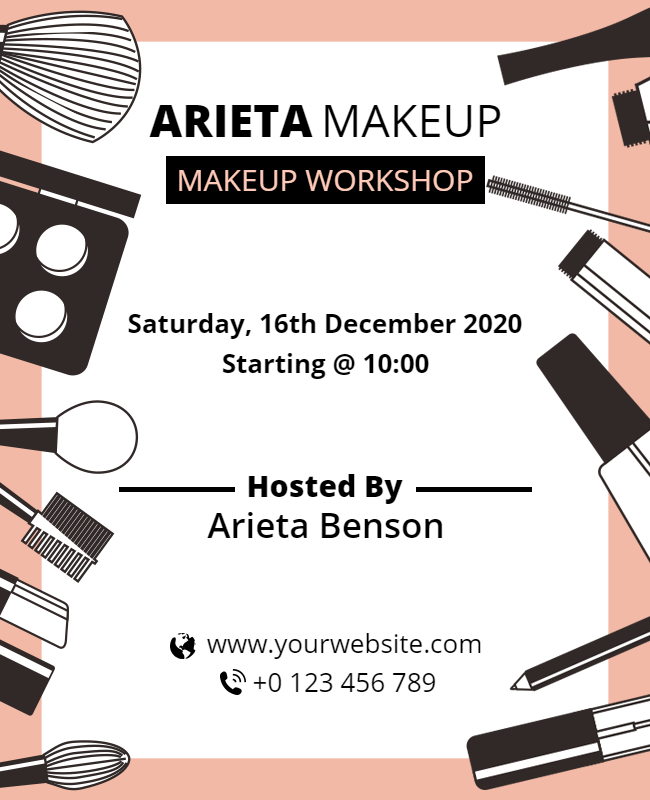 Showcase the Product
When designing a makeup flyer, it's important to showcase the product in the best possible way. This can be achieved by using high-quality images that show the product in use or by highlighting the key features and benefits of the product. So these product flyer ideas will help to attract the attention of potential customers and encourage them to make a purchase.
Lipstick Love Flyer
A lipstick love flyer is a great option for promoting lipstick products. This type of flyer can feature bold and vibrant colors, as well as images of models wearing lipstick to showcase its effect.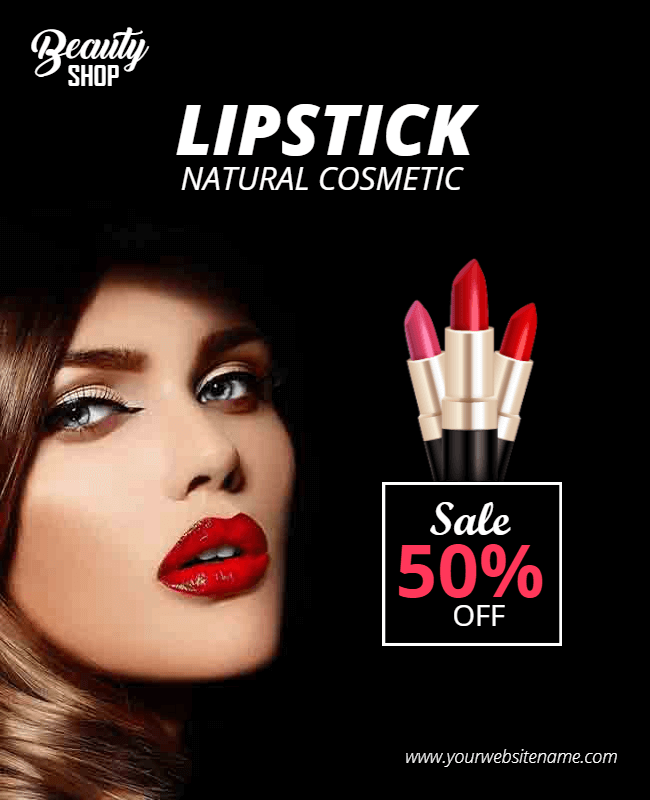 Mix It Up
To keep the design of the makeup flyer interesting and engaging, it's important to mix up the design elements. This can include using different fonts, colors, and graphics to create a visually appealing layout. so mixing up the design elements will help to capture the attention of the reader and make the flyer stand out.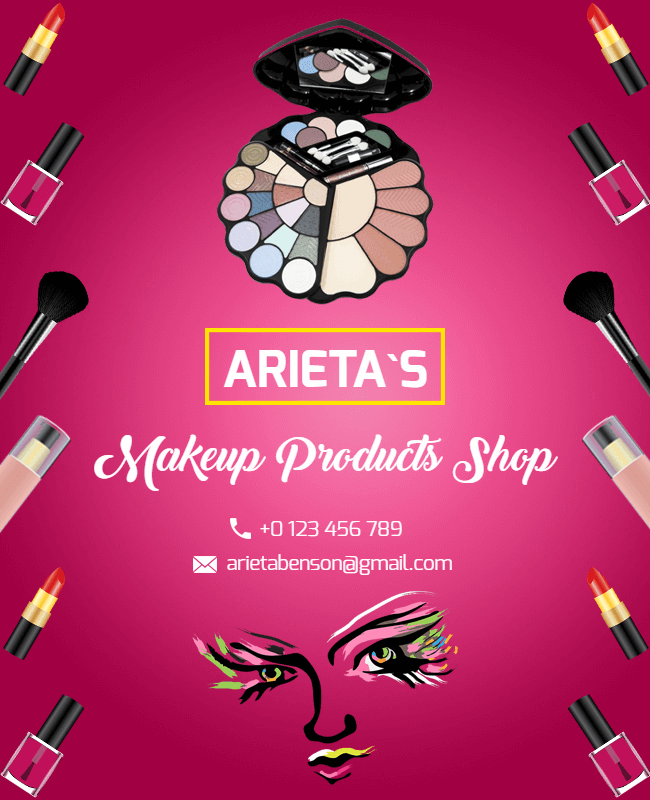 Furthermore, we greatly appreciate your presence on our blog and your interest in its content. If you are enjoying our blog, you might also be interested in exploring our other blogs that cover a wide range of topics.
Recommended Read:
Conclusion
Creating a compelling and visually appealing makeup flyer can help you promote your beauty business and attract potential clients. By following these makeup flyer ideas mentioned in this article, you can create a flyer that stands out from the competition and communicates the benefits of your services.
Read more Related Blogs
FAQs
How can I make my makeup flyer more appealing?
Showcase Your Work with vibrant colors and highlight your services. Use a clear call to action to engage customers and include your branding for recognition
How can I attract customers with my makeup flyer?
Use vibrant colors to catch attention and offer a promotion to entice potential customers. Include a clear call to action to encourage them to take action.
What should I focus on when designing a makeup flyer? 

Keep It Simple and showcase the product effectively. Use vibrant colors, highlight your services, and include your branding for a visually appealing flyer.
How can I make my makeup flyer stand out from the competition?
Mix It Up by using vibrant colors and creative designs. Highlight your services and offer a promotion that sets you apart. Use clear calls to action to engage customers.

How important is branding in a makeup flyer? 

Branding is essential to create a recognizable identity. Include your branding elements in the flyer design, such as your logo and brand colors, to establish a strong brand presence.

Do you want to try out a makeup flyer template? For quick and easy flyer design, use PhotoADKing's flyer templates. Make a good first impression by using eye-catching graphics that convey important details. Also, check out PhotoADKing now for quick and simple makeup flyers!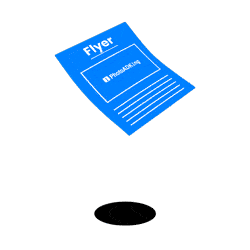 20,000+ Pre-designed Flyer Templates from PhotoADKing.
Choose a makeup flyer template from a wide range of collections and customize it with ease.
Choose Flyer Template Now