Are you in search of the perfect logo to represent your barber shop?
Look no further! In this collection of barber shop logo ideas, you will discover a diverse range of barber logo ideas that capture the essence of your business. A logo is more than just a visual representation; it is a reflection of your brand's personality and the quality of your services.

A logo can be a powerful way to brand your business and stand out from the competition. Also, with easy to use of PhotoADKing's logo maker you can make a stunning logo on your own and design a logo. So, try it out now!

Make a Barber Shop Logo With PhotoADKing's Logo Maker
Witness the captivating magic of PhotoADKing's logo maker to effortlessly manifest your ideas into extraordinary logos.
Try Logo Maker Now!
In this article, we will delve into the world of logo design, providing you with expert insights, tips, and tricks to ensure your barber shop logo stands out from the crowd. Let's begin!
Barber Shop Logo Ideas
A barber shop logo should represent your brand and appeal to your customers. Also, it leaves a lasting impression and brings in new customers. Moreover, you can use barber shop logo templates that represent a barber shop or salon's brand identity. It typically incorporates imagery such as razors, scissors, or combs. Now Let's see some ideas for a barber shop logo that will blow your mind.
Beard Styles Barber Logo Ideas
The beard styles barber shop is a trendy, modern barbershop. Also, it provides the latest in men's grooming services. As well as their logo incorporates a classic barber pole. With a stylish beard silhouette.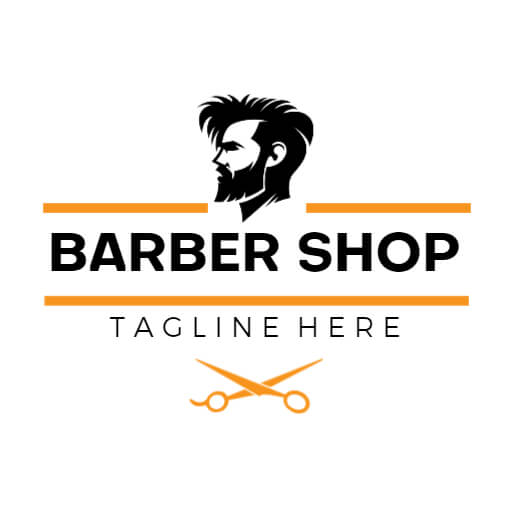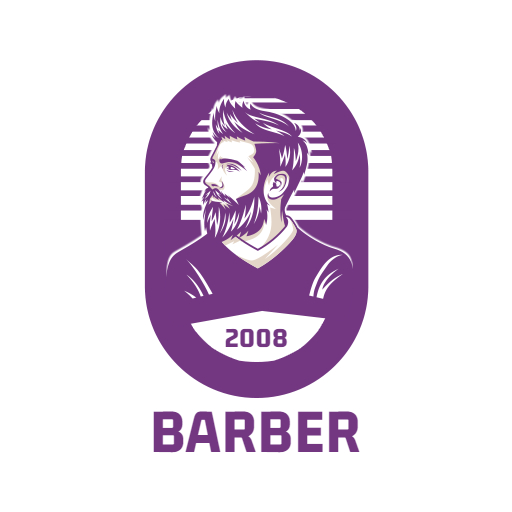 Hair Clipper Barber Shop Logo Ideas
The hair-clipper barber logo ideas cater to men who appreciate quick and efficient grooming. Also, this logo features a simple yet powerful image of a hair clipper.
Unique Barber Shop Logo idea
The unique barber shop is an innovative and creative establishment. Also, it offers cutting-edge grooming services for men. Moreover, it features bold colors, unique shapes & striking typography.
Simple Barber Shop Logo Idea
A simple barber shop is an established establishment. Also, it provides high-quality grooming services for men. Besides, the clean and simple logo emphasizes the shop's commitment to efficiency.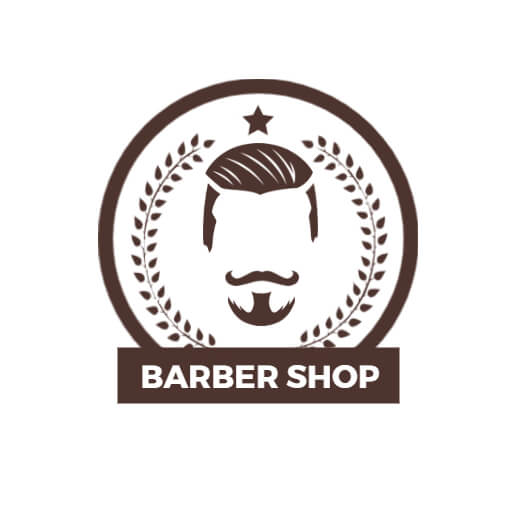 Traditional Barber Shop Logo Idea
A traditional barber logo is a visual representation of a barbershop's brand identity. Also, it incorporates classic design elements, such as vintage razors, and scissors.
Colorful Barber Shop Logo Idea
The colorful barber shop is a vibrant and lively establishment. Also, it celebrates men's grooming art with style and flair. The logo features a dynamic array of bright colors. Playful icons, and bold typography.
Creative Barber Shop Logo Idea
That redefines traditional grooming. Also, this logo features a bold and innovative design. Moreover, it incorporates unique shapes, typography, and imagery.
Scissor and Comb Barber Logo idea
This logo looks classic, traditional barbershop. Similarly, offers grooming services for men of all ages. Also, it features an image of barbering tools. Additionally, scissors and comb represent precision, skill, and attention to detail in their craft.
Shaving Brush Barber Shop Logo
Barbers use shaving brush tools to apply shaving cream. As well as a barber shop logo incorporating a shaving brush. Also, it represents traditional grooming and attention to detail.
Straight Razor Barber Logo Idea
The straight razor barber shop is a high-end grooming destination. Also, it specializes in classic shaves and haircuts for men. Moreover, the logo features a sleek and sophisticated straight razor.
Barber Shop Chair Logo Idea
It combines classic techniques with modern trends. Also, the logo features a bold and distinctive barber chair. Moreover, it emphasizes the importance of comfort and quality in its services.
Shield Barber Shop Logo Idea

The traditional barber shop logo design ideas served the community for generations. Also. it features a shield symbol that symbolizes strength, Protection, and loyalty.
Expert Barber Shop Logo Design Tips
Keep it simple: A great barbershop logo should be simple, recognizable, and memorable, avoiding excessive details or colors.
Use traditional barber imagery: Incorporate classic symbols like scissors, razors, combs, or a barber pole. To showcase your business's work and appeal to customers.
Make it versatile: Ensure your logo is adaptable to different formats and sizes. Also, maintains its visual appeal on websites, signs, and merchandise to attract potential customers.
Test the logo: Experience the exceptional service and grooming art represented by our iconic logo firsthand by visiting our establishment.
Elevate grooming art: Our logo symbolizes our commitment to providing exceptional service and elevating the art of grooming.
Quality and style: Come and witness the quality and style embodied by our iconic logo at our barbershop.
---
Also, PhotoADKIng's logo templates allow users to design unique and professional logos using their pre-designed logo templates. For any brand or business. Also, it usually offers a variety of templates, design elements, and customization options. So, explore this now!

Use Pre-designed Logo Templates From PhotoADKing
Take your brand to new heights in an instant with expertly crafted logo templates from PhotoADKing.
Explore Logo Templates Now!
The Last Line
In today's competitive business landscape, a well-designed logo is an invaluable asset for your barber shop. By reflecting your shop's style, emphasizing your specialty. Also, by choosing a distinctive color palette, and incorporating iconic barber shop elements, you can create a logo that captivates your target audience. With a strong and memorable logo, your barber shop can establish a powerful brand identity that attracts customers and drives success.
Moreover, you can also read these amazing blogs that we recommended to read and get inspiration from this to create a logo. That perfectly stands your need.
Recommended Articles:
FAQs
How can I reflect my barber shop's style in the logo?
To reflect your barber shop's style, consider incorporating elements such as barber tools, typography that matches the ambiance, or imagery. That conveys the vibe you want to portray.
Can I incorporate iconic barber shop elements in my logo?
Absolutely! Including iconic elements like razors, scissors, combs, or barber poles can add visual interest and immediately convey the nature of your business.
How important is the choice of colors in a barber shop logo?
Colors evoke emotions and can influence customer perceptions. Choosing the right color palette that aligns with your brand values and appeals to your target audience is crucial for creating a visually impactful logo
What kind of typography should I use for my barber shop logo?
The typography should align with your brand's personality. For a modern barber shop, consider sleek and contemporary fonts, while a vintage-style shop may benefit from elegant and classic typography.
Should my logo be simple or complex?
Aim for simplicity. A clean and straightforward logo design ensures easy recognition and scalability across different platforms, maintaining its impact and legibility.