Have you ever found yourself puzzled by the importance of brochures in today's digital age? If you have, you're not alone. Many people struggle with understanding the importance of brochures in modern marketing, and that can be a real challenge.
The thing is, brochures are like friendly messengers for your business. But the real problem here is not fully grasping the importance of brochures. Creating them can also seem a bit challenging. But don't worry; we've got a simple solution for you!
Okay, so let us introduce you to PhotoADKing's Brochure Maker tool – a user-friendly platform that makes creating brochures a piece of cake.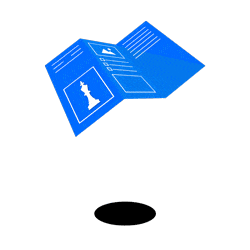 Design Your Brochure in a Few Steps With PhotoADKing
Utilise PhotoADKing's brochure maker to create stunning brochures. Test it out!
Explore Brochure Maker Now
Alright, now let's go to the summary of what you're going to learn in this blog.
Table of Content
What is a Brochure?
Let's start with the basics. A brochure is a piece of paper that's often folded into a pamphlet or booklet. Additionally, it's a tangible marketing material that provides information about a product, service, or organization. Brochures come in various sizes and designs, but their purpose remains the same – to inform and engage.
Why do Brochures Still Matter in the Digital Age?
Brochures still matter in the digital age because they provide a tangible and memorable way to present information, making a lasting impression. Moreover, they help establish a physical brand presence, showcasing a company's identity and values. Additionally, brochures can reach audiences in offline settings where digital access may be limited, ensuring broader reach and impact.
Exploring the Importance of Brochure
Versatile Content Presentation
Brochures provide a versatile canvas for presenting information. Thus, they allow businesses to creatively combine text, images, and graphics. Consequently, this makes it easier to communicate complex information in a visually appealing and easy-to-understand format.
Targeted Information Delivery
Unlike websites or social media, brochures enable you to tailor information precisely for your target audience. So, whether it's a product catalog, event announcement, or company profile, brochures allow you to speak directly to your intended readers.
Builds Credibility
A well-designed brochure reflects professionalism and attention to detail. Moreover, this visual appeal can establish credibility and make a lasting impression on potential customers.
Engage Through Visual Storytelling
Brochures, on the other hand, enable businesses to effectively tell compelling visual stories through captivating images and well-crafted design elements. Moreover, this storytelling aspect can captivate the reader's attention, evoke emotions, and leave a memorable mark.
Tangible Marketing Tools
Moreover, brochures offer a physical connection between your brand and your audience. Hence, they provide a tactile experience that digital media cannot replicate. When someone holds a well-designed brochure, they engage not only with the content but also with the brand itself.
Bridges the Digital-Physical Gap
In a world where digital and physical marketing coexist, brochures, by all means, serve as a bridge between the two. Additionally, by including QR codes and URLs, brochures can seamlessly direct readers to websites or social media pages for further engagement.
Enhanced Event Marketing
For events, whether they be trade shows or conferences, brochures are invaluable tools for presenting essential information to attendees. As a result, they serve as handy references and takeaways that help reinforce your brand's message.
Cultural and Language Sensitivity
Brochures can be designed to accommodate various languages and cultural preferences. As a result, this inclusivity allows you to reach a diverse audience without the need for extensive localization efforts.
Long-Lasting Impact
A well-designed brochure can have a lasting impact. Indeed, people often keep brochures for future reference, making them an enduring marketing tool. Unlike digital ads that disappear with a click, brochures remain in the physical world.
List of Top 10 Places Where Brochures are Commonly Used
1. Tourism and Travel Agencies
In this industry, travel brochure templates are frequently utilized to showcase various destinations and travel packages. Furthermore, they serve as effective tools for marketing and promoting tourism. These brochures help potential travelers visualize their journeys, thus influencing their decisions.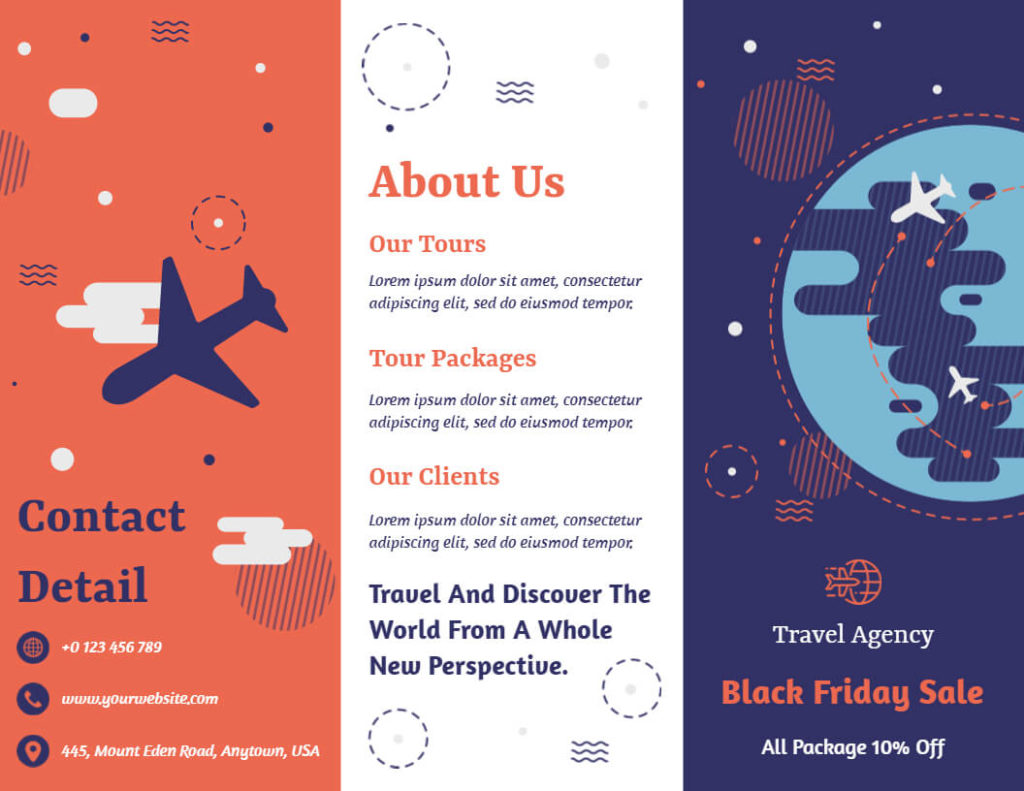 2. Hotels and Resorts
Hotel brochure templates are essential for conveying information about accommodation options, amenities, such as swimming pools and fitness centers, and special offers. Moreover, they serve as a powerful tool for attracting guests, as visitors can easily grasp what the establishment has to offer.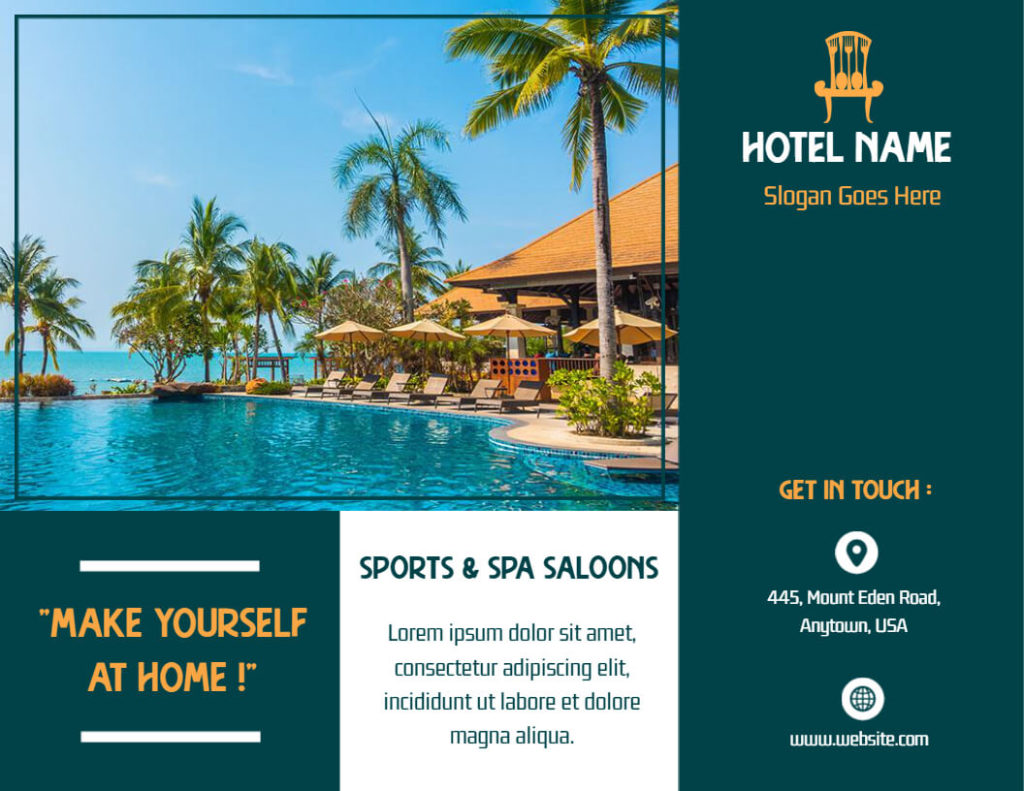 3. Museums and Art Galleries
Brochures play a vital role in these cultural institutions. Moreover, they provide insight into the exhibits, artists, and historical context. Furthermore, they enhance the overall visitor experience, making it more informative and engaging.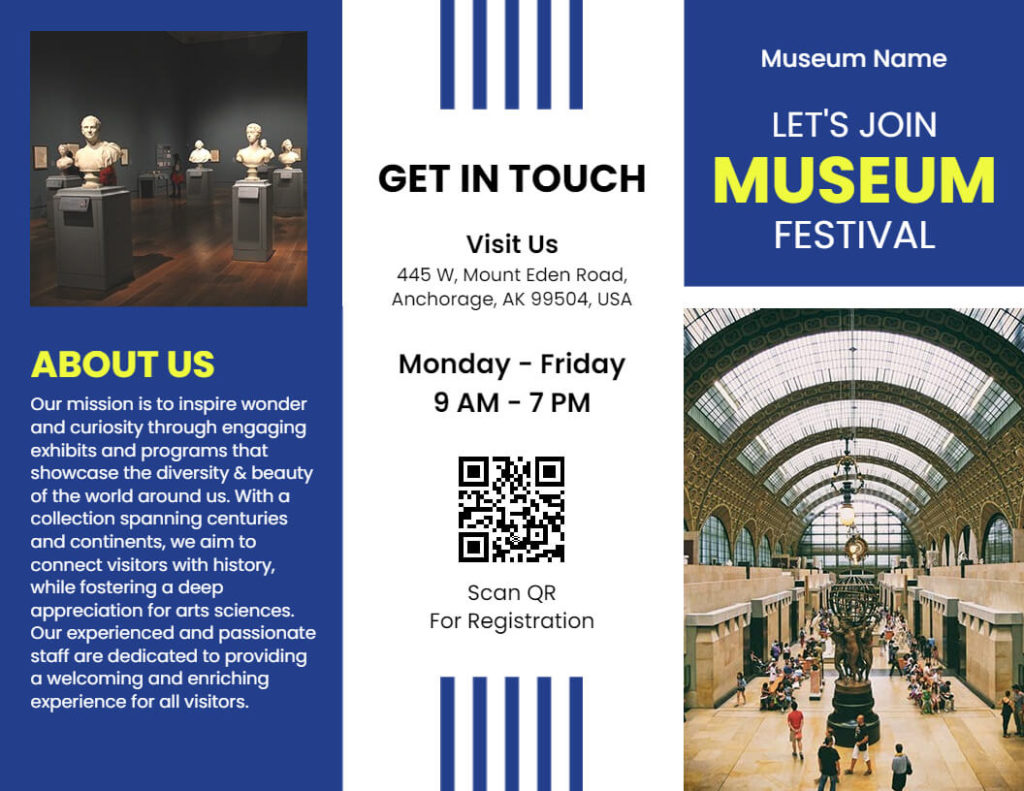 4. Gym and Fitness Centers
Brochures in fitness centers not only serve as a guide but also as an informative resource regarding available fitness programs, classes, and equipment. Consequently, clients can make informed decisions about their fitness journey, and thus, achieve their health goals more effectively.
5. Nail Salon
Meanwhile, this brochure is used to showcase nail services and designs. They not only illustrate the available options but also create a sense of anticipation for customers. In fact, beautifully designed brochures can indeed attract more clients.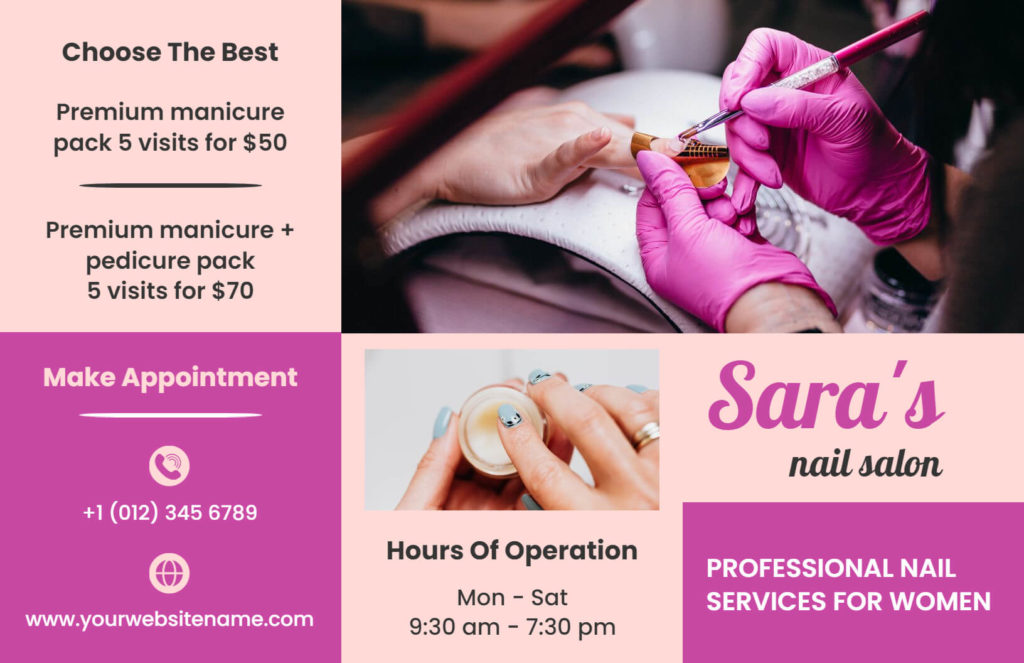 6. Real Estate Agencies
Consequently, real estate brochures are a crucial tool for presenting property listings. Additionally, they include details on property features, location, and pricing. Furthermore, they simplify the decision-making process for potential buyers or renters.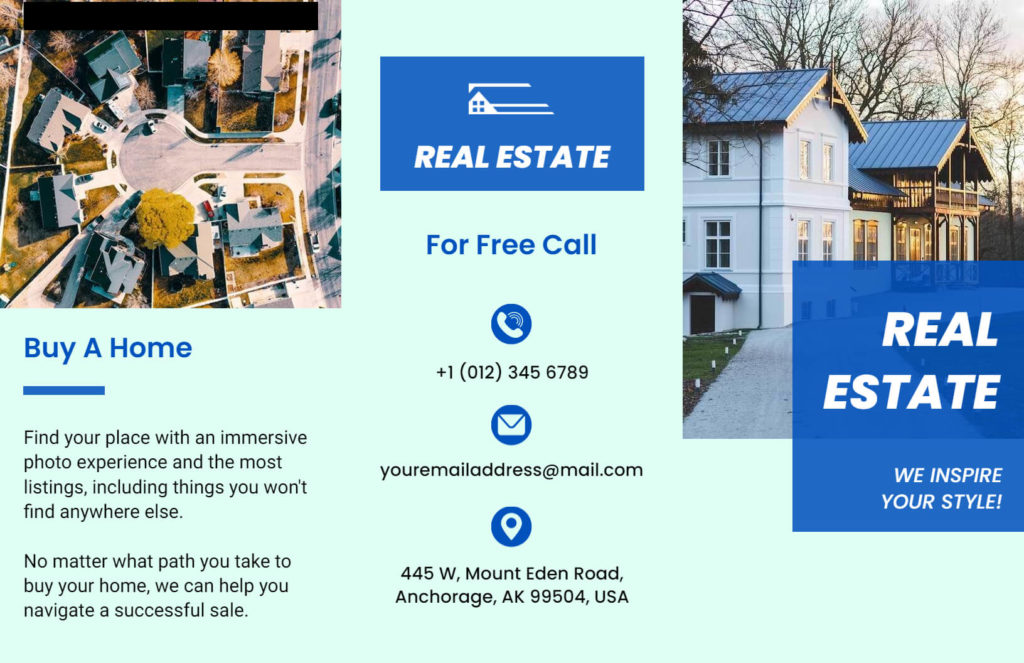 7. Restaurants
Restaurant brochure templates are employed to display various elements such as menus, special dishes, and the ambiance of the dining establishment. Consequently, patrons can make informed choices about where to dine, enhancing their overall dining experience.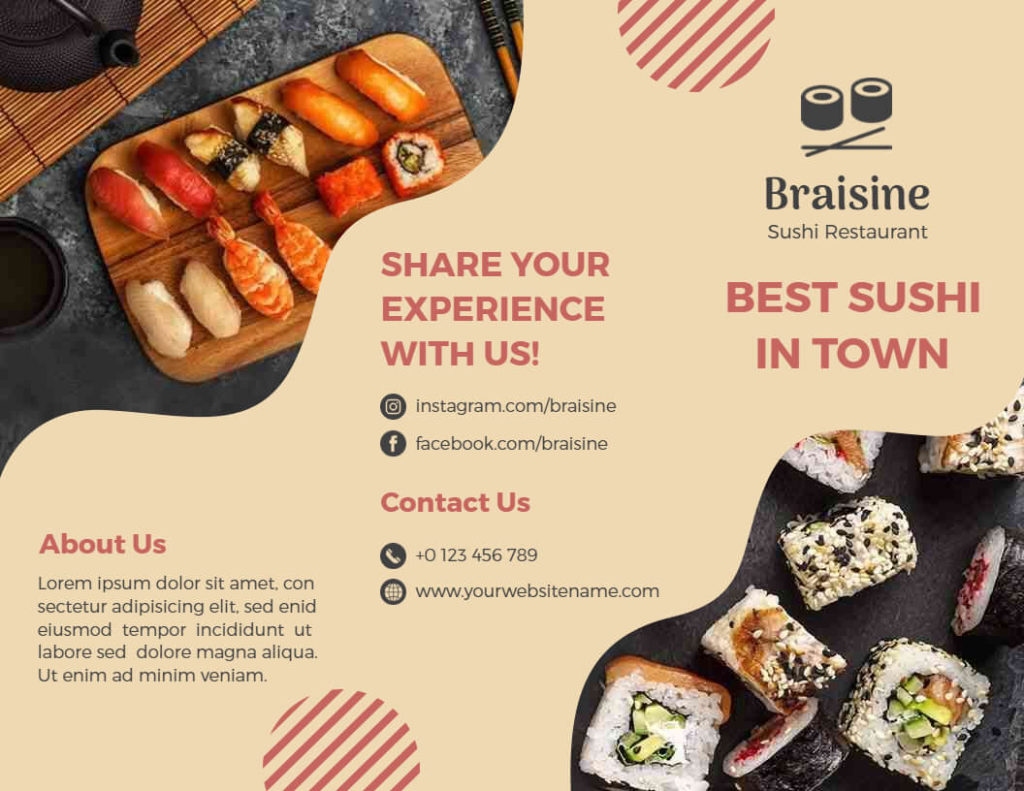 8. Medical and Dental Clinics
In the healthcare sector, brochures, however, are used to provide information about services, specialties, and clinic facilities. They play a pivotal role in educating patients and thus, ensuring their well-being.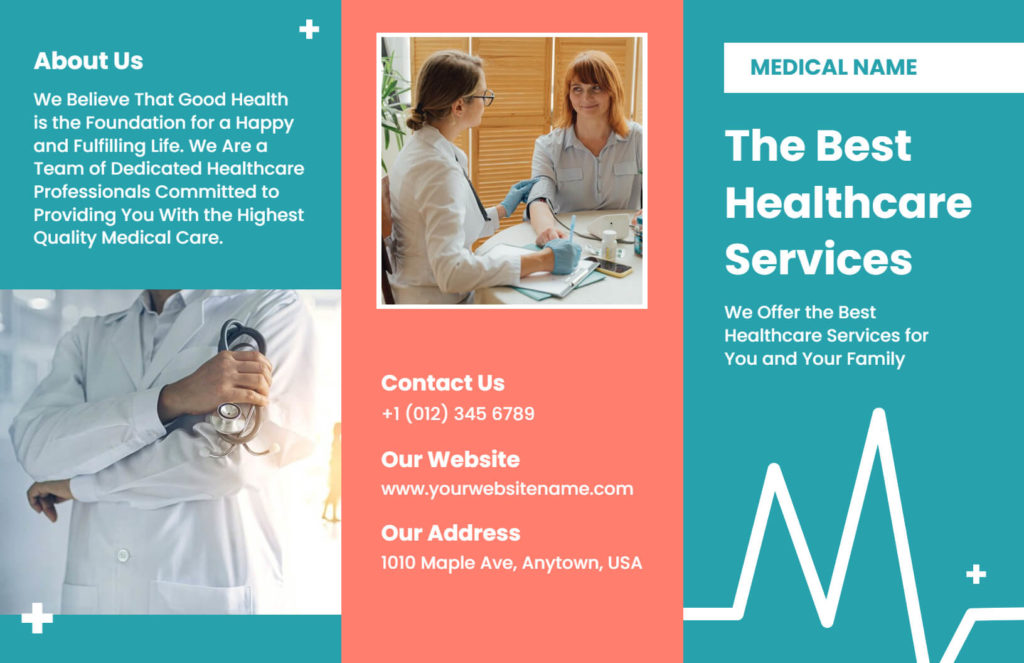 9. Universities and Colleges
Educational institutions, meanwhile, use brochures to highlight academic programs, campus facilities, and admission requirements. Moreover, these brochures are essential for prospective students in making informed decisions about their education.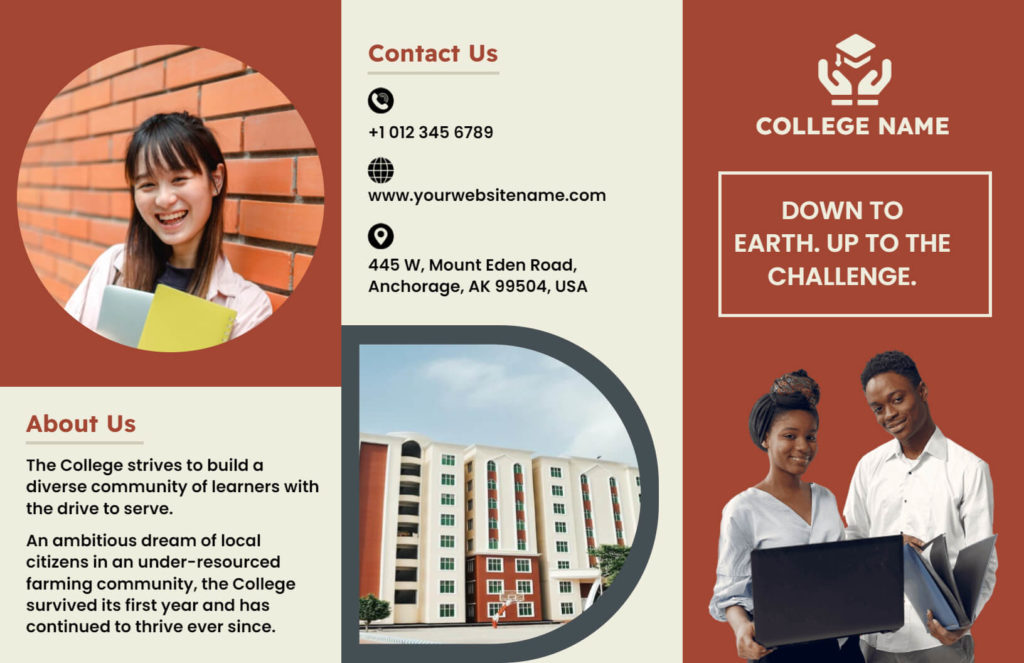 10. Nonprofit Organizations
Brochures, indeed, serve as a powerful medium for nonprofit organizations, enabling them to effectively convey their mission, goals, and impact. Additionally, they provide information on how individuals can get involved or contribute, thus furthering the organization's cause.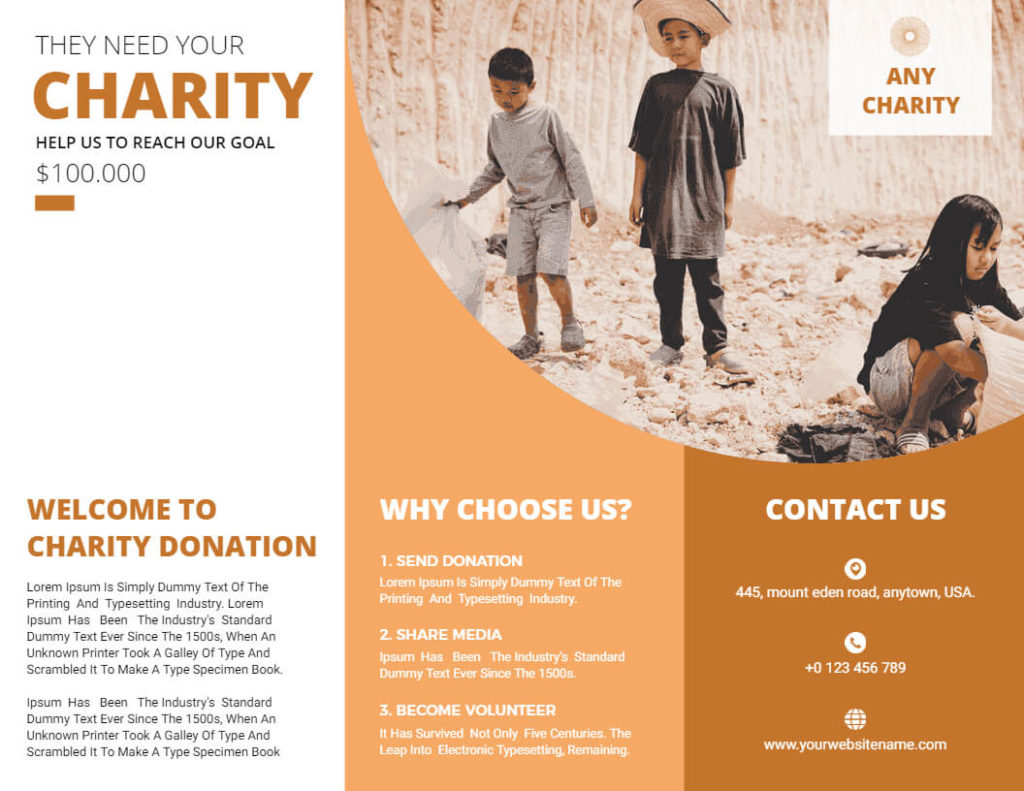 Now that we've examined where brochures are commonly found, let's shift our focus to the crucial role they play in the realm of travel and tourism. Explore the importance of tour brochures in enhancing the travel experience.
The Importance of Tour Brochure
Tells you about the trip
Shows you where you'll go
Helps plan your schedule
Uses pictures to attract
Gives an idea of the cost
Explains how to book
Provides travel info
Makes exploring easier
Can be a keepsake
Creates great memories
Since we've understood the importance of tour brochures, go ahead and access additional tour brochure templates by tapping on the provided button or brochure template.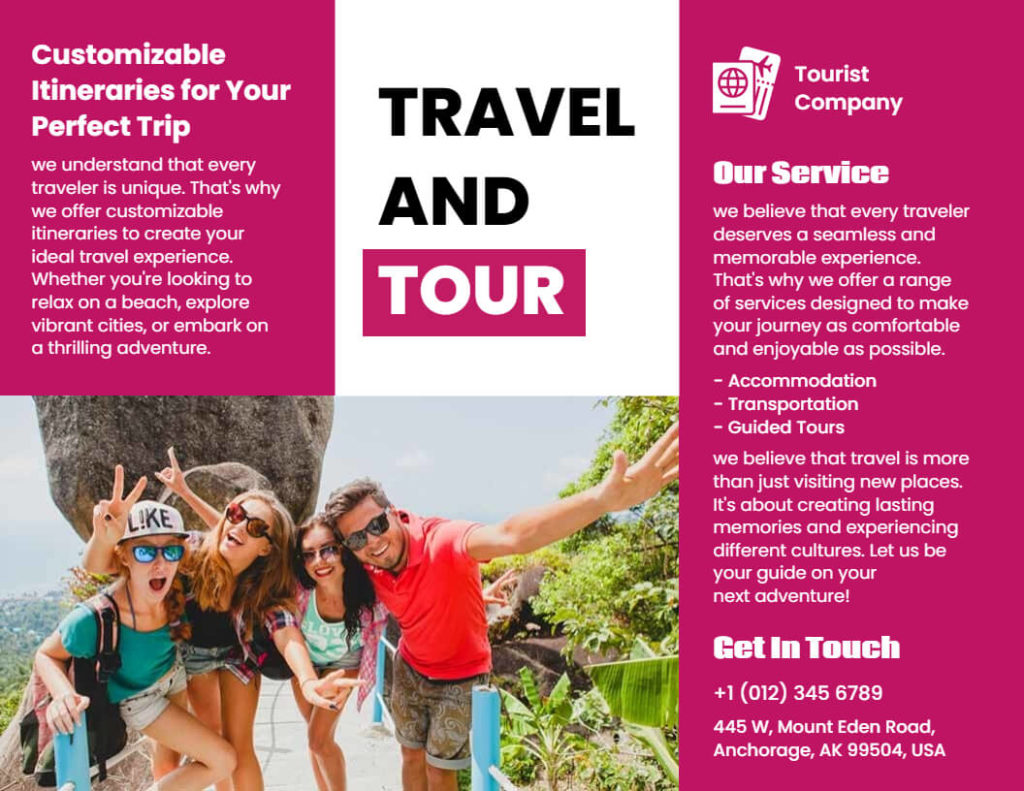 Recommended read:

Travel Brochure Examples for Students
How to Make a Travel Brochure
Travel Brochure Examples
Now that we know brochures are used a lot, let's talk about how they help businesses.
Importance of Brochures in Business
Sharing information easily
Promoting your business
Showing your brand
Affordable advertising
Talking directly to your audience
Looking professional
Flexible format
Something you can hold and read
Staying ahead of competitors
Easy to access and share

Having acknowledged the power of brochures in business, furthermore, discover additional brochure templates by clicking the button or template below.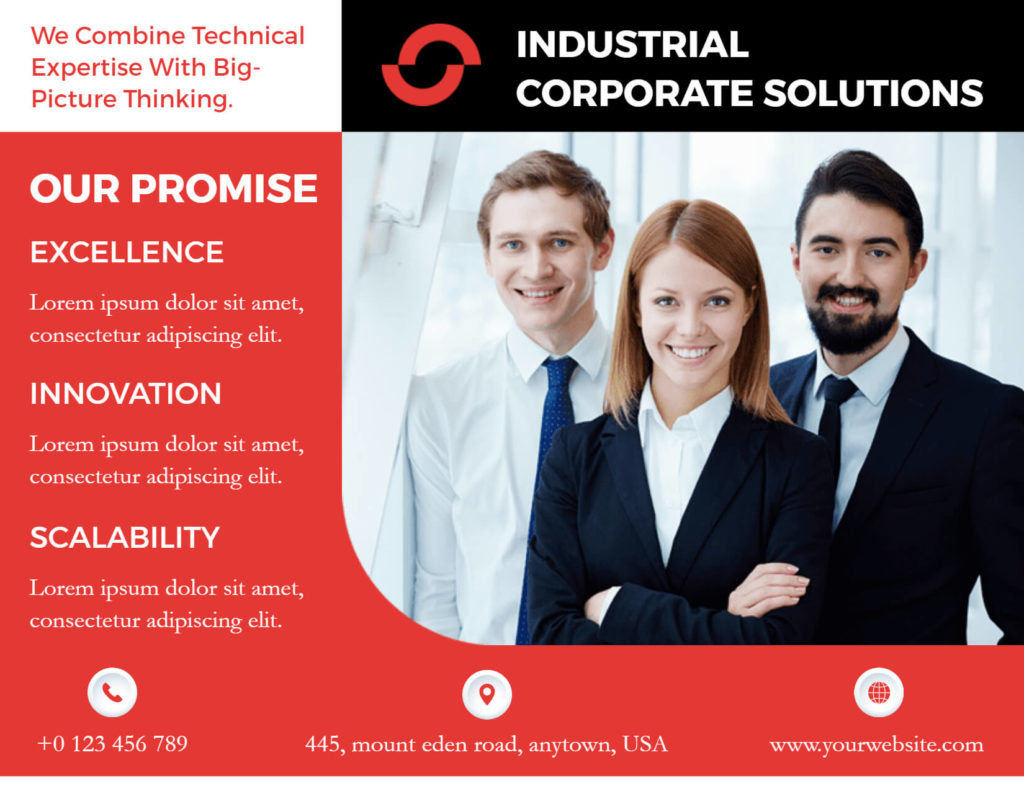 With insights into their role in business, it's time to recognize another domain where brochures hold significant value—education. So, let's explore the educational landscape and understand why brochures are important tools for institutions and learners alike.
Importance of Brochures in Education
Sharing school info
Advertising courses
Attracting students
Explaining what's taught
Using pictures
Listing Resources
Promoting events
Raising funds
Helpful learning material
Connecting with people
Noting the educational importance of brochures, now let's explore numerous brochures by clicking on the below button or education brochure template.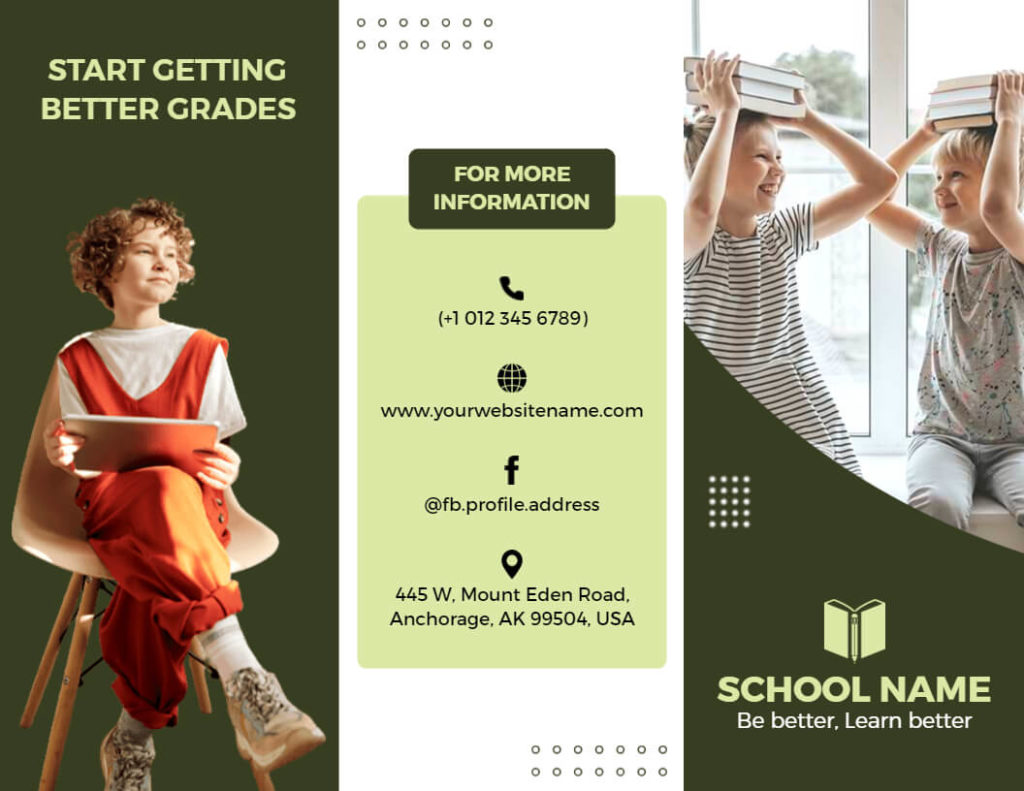 Conclusion
In conclusion, the importance of brochures cannot be underestimated. Moreover, they are a versatile, cost-effective, and impactful marketing tool that can help your business stand out in a crowded marketplace. So, before you dismiss brochures as relics of the past, consider how they can enhance your marketing strategy today.
Furthermore, we greatly appreciate your presence on our blog and your interest in its content. If you are enjoying our blog, you might also be interested in exploring our other blogs that cover a wide range of topics.
Blogs worth your attention:

Types of Brochures
Brochure Layout Ideas
Brochure Background
Best Brochure Fonts
Brochure Examples
Brochure Design Ideas
Standard Brochure Sizes 
How to Design a Brochure
Real Estate Brochure Examples
Restaurant Brochure Examples
FAQs
Are brochures still relevant in the digital age?
Indeed! Brochures offer a tangible and memorable way to convey information, making them a valuable complement to digital marketing efforts. Furthermore, they bridge the gap between physical and digital marketing channels.
What types of businesses can benefit from using brochures?
Any business, regardless of its size or industry, can benefit from using brochures. In addition, they are versatile and adaptable to various marketing needs. Thus, brochures are suitable for both B2C and B2B businesses.
What is the shelf life of brochures?
The shelf life of brochures depends on their content's relevance. As long as the information remains accurate, brochures can be used for an extended period, making them a sustainable marketing tool.
What's the ideal content balance in a brochure?
Maintaining a balance between text and visuals is crucial. In fact, using visuals to engage readers and concise text to convey essential information is an effective approach.
Do you want to try out a brochure template? For quick and easy brochure design, use PhotoADKing's brochure templates. Additionally, make a good first impression by using eye-catching graphics that convey important details. Also, check out PhotoADKing now for quick and simple brochures!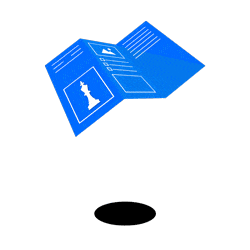 5000+ Pre-designed Brochure Templates from PhotoADKing.
Choose a brochure template from a wide range of collections and customize it with ease.
Choose Brochure Template Now