The size of a brochure relates to both the content it conveys and its purpose. What do you have in mind for your brochure? Do you have layouts drawn out? Or do you have a general idea about the content that you want to be included in the brochure? Whatever it is, plan first before deciding on whether to make a big or a small brochure.
The brochures are informative and engaging. It makes use of highlighted elements and colors to ensure easy readability. However, every piece of information should be apt and should convey only the relevant ones. To effectively market your business, it's important to create a brochure in one of the standard sizes to ensure compatibility with common printing and mailing standards. Hence, choosing standard brochure sizes can be difficult. Here, we are going to discuss what are the different standard brochure dimensions.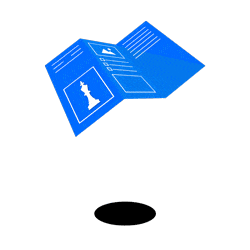 Table of Contents
Standard Brochure Sizes
| PAPER SIZES | Size in pixels | Size in cm | Size in mm | Size in inches |
| --- | --- | --- | --- | --- |
| A3 | 4961 x 3508 px | 29.7×42.0 | 297×420 | 11.7×16.5 |
| A4 | 3508 x 2480 px | 21×29.7 | 210×297 | 8.3×11.7 |
| A5 | 2480 x 1748 px | 14.8×21 | 148×210 | 5.8×8.3 |
| DL | 1169 x 2480 px | 11×22 | 110×220 | 8.66×4.33 |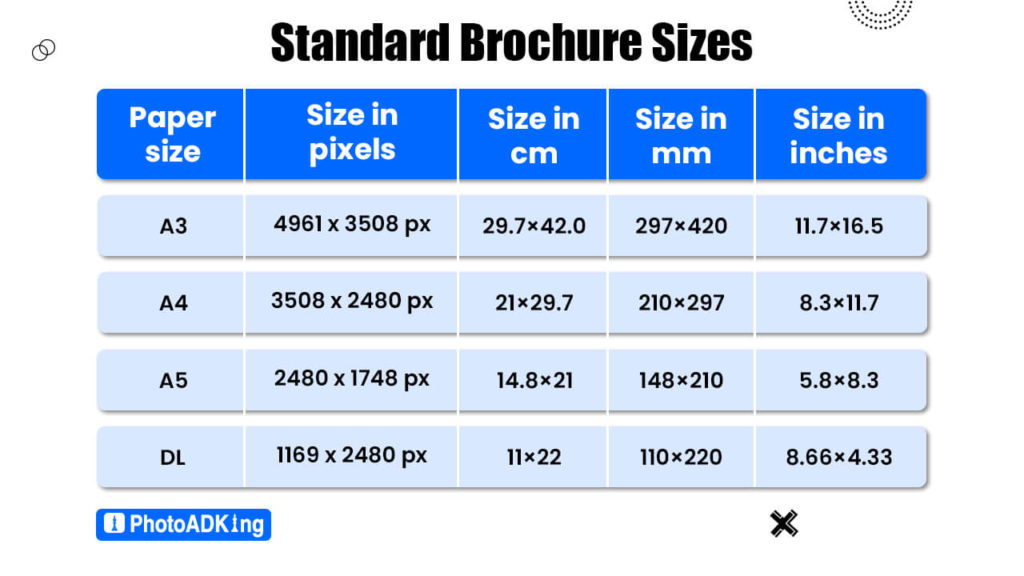 Here are the following standard paper sizes that can be used for crafting brochures:
A3
Lengthy and robust content requires a typical brochure size to fit more information. This is twice as big as an A4. Perfect for large brochures as well as magazine and catalog layouts. An A3 brochure is another standard size that, despite being somewhat more extensive, delivers excellent visual impact. However, they provide you with more room for creativity and can be a terrific way to display a number of goods. The paper size ranges from 11.7×16.5 inches. Or 297 × 420 mm or 29.7 × 42.0 cm.
A4
Printing professionals widely use this standard brochure size as one of the most commonly accepted formats. It is appropriate for many kinds of publications. You can also fit a lot of information even on a single sheet of paper. The paper size ranges from 8.3 × 11.7 inches or 210 × 297 mm or 21 × 29.7 cm.
A5
Regarding the most popular paper size, A5 comes in second. A5 brochure is simply A4 pages folded. You can prioritize the information and present the most crucial elements to your customers. However, it does give you adequate room for creativity, especially if you're utilizing it as a brochure to display goods or photographs. The dimensions of this standard brochure size are 5.8 × 8.3 inches or 148 × 210 mm or 14.8 × 21 cm. This paper size can also use for products with images and short descriptions.
DL
It is reduced for lengthwise dimension. It is frequently used for promotional brochures because printing them is affordable, especially when done in large quantities. Its paper dimensions are 8.66 x 4.33 inches, 110 x 220 mm, or 11x 22 cm.
Standard Brochure Folds
It's crucial to decide on the style of fold you'll employ before starting to develop your brochure. To assist you in choosing the best brochure fold for your design, we've gathered the most popular, practical, impactful, and helpful brochure folds.
Bi-fold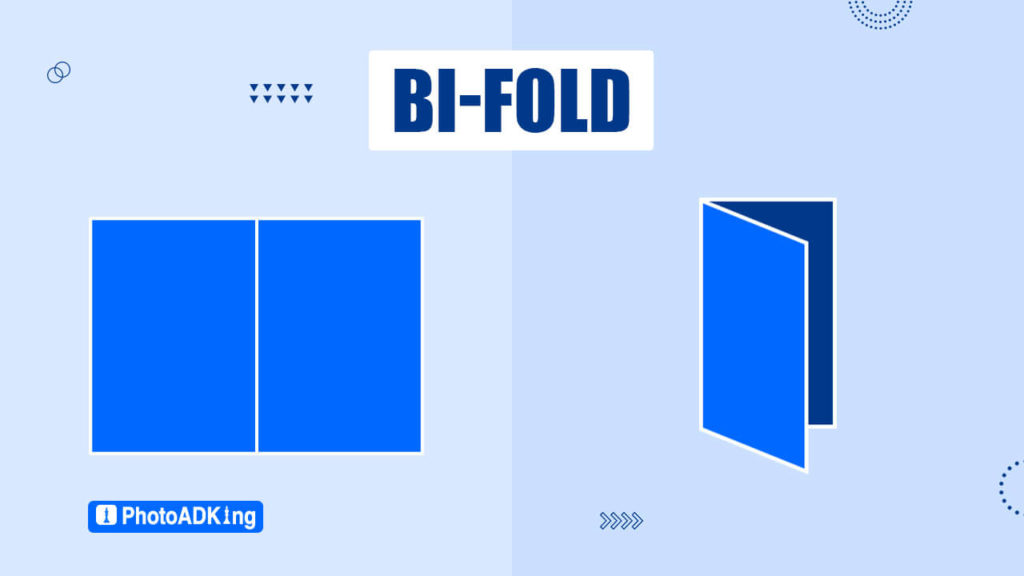 Bifolds sometimes called half-folds or book folds are made into two equal halves. They are also easily mass-produced, fold, and maintain a certain level of simplicity, making them widely employed in the food and entertainment industries.
Trifold Brochure
Three panels are folded over one another to create tri-fold brochures. It can be folded vertically for narrower, higher panels or horizontally for more expansive, shorter panels. Moreover, the numerous panels make it easier to fit and organize a lot of information and are frequently used for direct mail campaigns and other marketing materials. When designing a tri-fold brochure, many factors need to be taken into account, such as the paper size, fold lines, content organization, and file setup. The task can be simplified using a tri-fold brochure layout with pre-set panel sizes.
Recommended Read: Tri-fold Brochure Size
Z Fold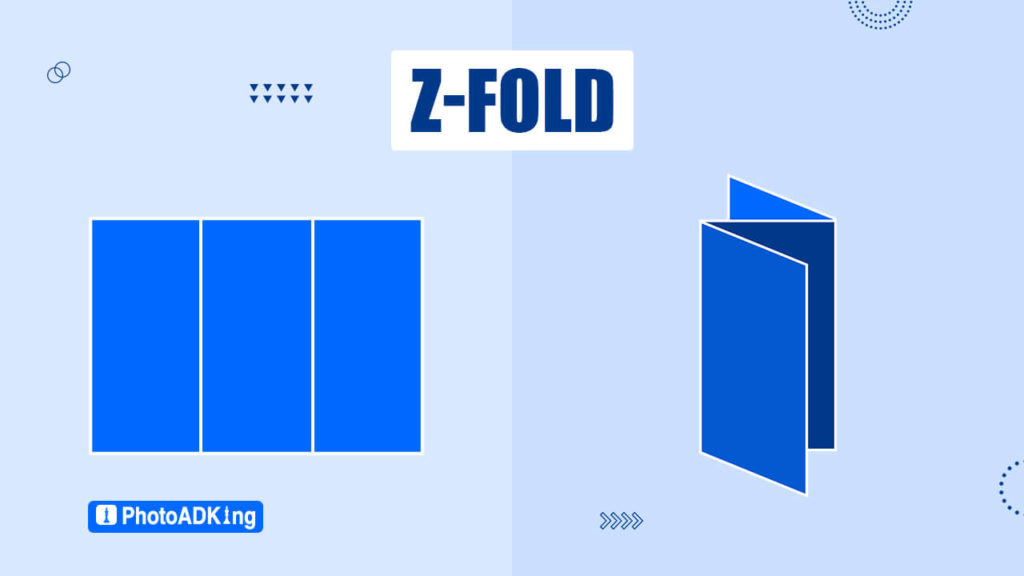 To create Z-fold brochures, fold three equal panels in a way that forms a recognizable zigzag "Z" shape, similar to an accordion. Frequently used in applications with lots of graphics, it also enables visuals to overlap from one panel to the next. The opening layout is suitable for large graphs, maps, or any image-centered designs. There are six panels altogether, front and back, so there is plenty of space to present your most excellent pictures.
Gate Fold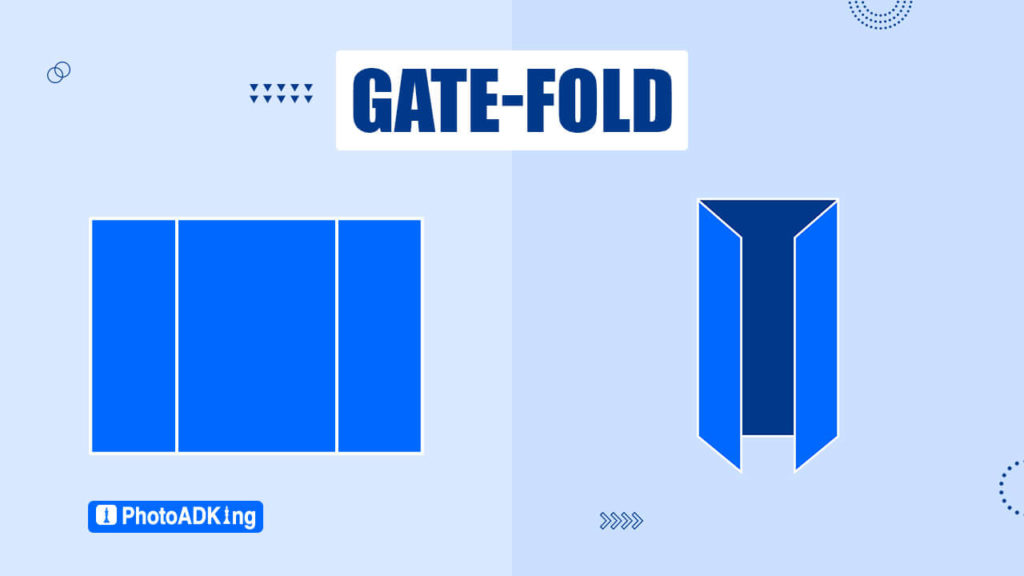 Two smaller panels on either side of a larger panel are folded inward by the production of gate-fold brochures until they meet in the middle. Gatefold brochures, frequently employed for artistic and image-heavy designs, give your work a dramatic impact and create a lasting impression on your readers when opened.
Roll Fold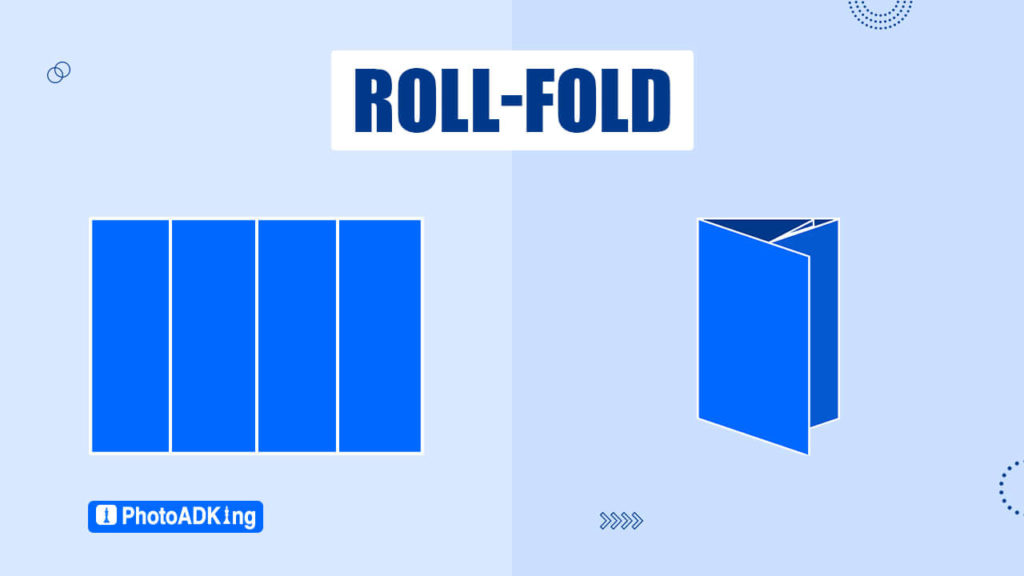 A roll-fold brochure has panels that when folded, "roll" in on one another to form a spiral-like fold. To enable each panel to fit inside the previous one, the following ones will all be smaller than the previous ones. It is a common choice for guides, handbooks, and mini-tutorial booklets since it has a clear organization and can hold a lot of information. Additionally, it makes it simple for readers to scan the content rapidly and compare pages to pages.
Accordion Fold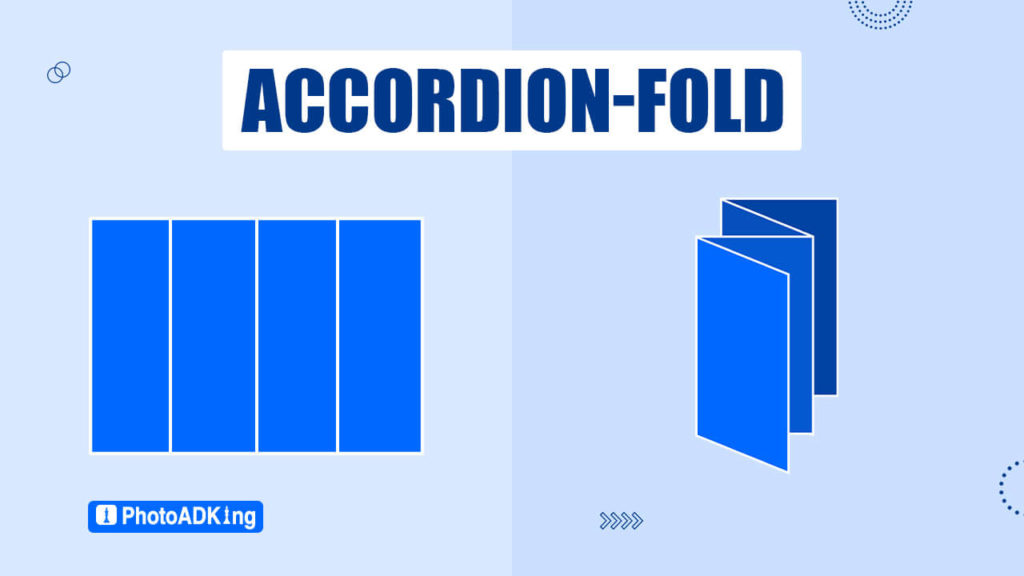 Opposing each other, the accordion fold brochure folds its four panels into a zigzag-like fold, making it suitable for timelines or chronological readings. Additionally, this format is commonly used for travel brochures, instruction guides, event schedules, and similar publications.
These famous brochure folds can also be crafted using standard brochure sizes. Letter-size half-fold and tri-fold brochures are the most popular types. Therefore, a tri-fold brochure printed on conventional letter-size 8.5″ x 11″ paper will have a folded size of 8.5″ x 3.69″ on each side. Each side of a half-fold brochure printed on the same conventional letter size 8.5″ x 11″ paper will, after folding, measure 8.5″ x 5.5″.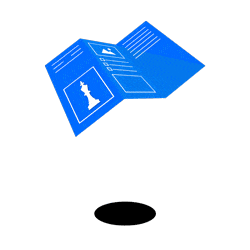 Conclusion
We hope that this post was helpful to you and you now have a good idea of the standard brochure sizes. Whether you're creating a tri-fold or bi-fold brochure, using one of the standard brochure sizes and customizable brochure templates can save you time and ensure a professional look for your design. So why are you still waiting? Apply all you learned when you start the design process.