Are you confused about which types of brochures you need to choose for your business?
There is no universal rule to say that a particular business must have a particular brochure.
If you are planning to create a brochure but you're unsure about where to do it?
Don't worry! You've come to the right place. Here, you can create a brochure using PhotoADKing's Brochure Maker.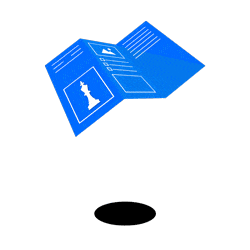 Discover the Perfect Brochure Type for Your Business
Create your own brochure with the PhotoADKing Brochure Maker. it is Quick & Easy to Use.
Explore Brochure Maker
Alright, now let's move to the summary that you are going to learn, here in this blog, we will talk about different types of brochures and also guide you to choose the right brochure for your business. Also, talk about the common question related to types of brochures.
Table of Content
Different Types of Brochures Folds
Here you can see the different types of brochure folds, each has its unique design and layout. So you can choice of a brochure depending on the objective of the brochure and the kind of message the company wants to convey. Now let's dive into it.
Bi-Fold Brochure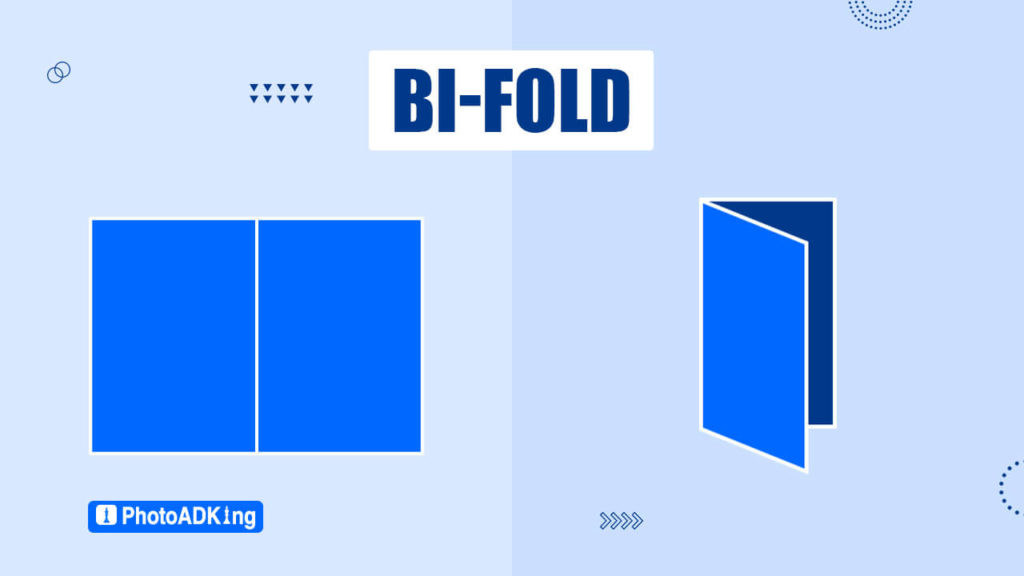 Bi-fold is a piece of paper that is folded in half to create four panels. This type of brochure works well for sharing brief information or highlighting a particular product.
Recommend to Read- Bi-Fold Brochure Size
Tri-Fold Brochure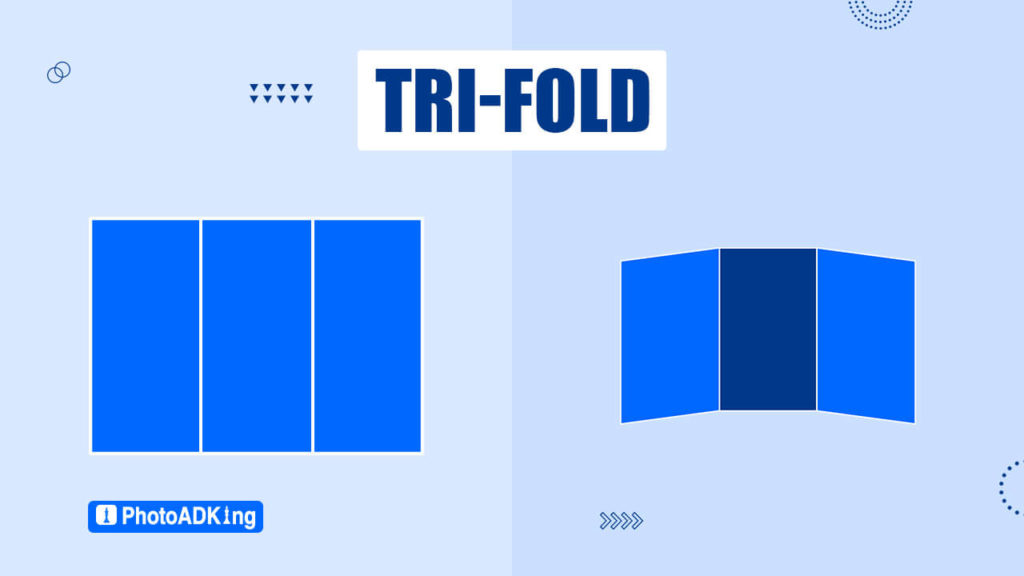 A tri-fold brochure has three panels, which allows for sharing more information compared to the bi-fold brochure. So this type of brochure is great for businesses that have a lot to say or want to showcase multiple products.
Recommend to read- Tri-Fold Brochure Size
Gate-Fold Brochure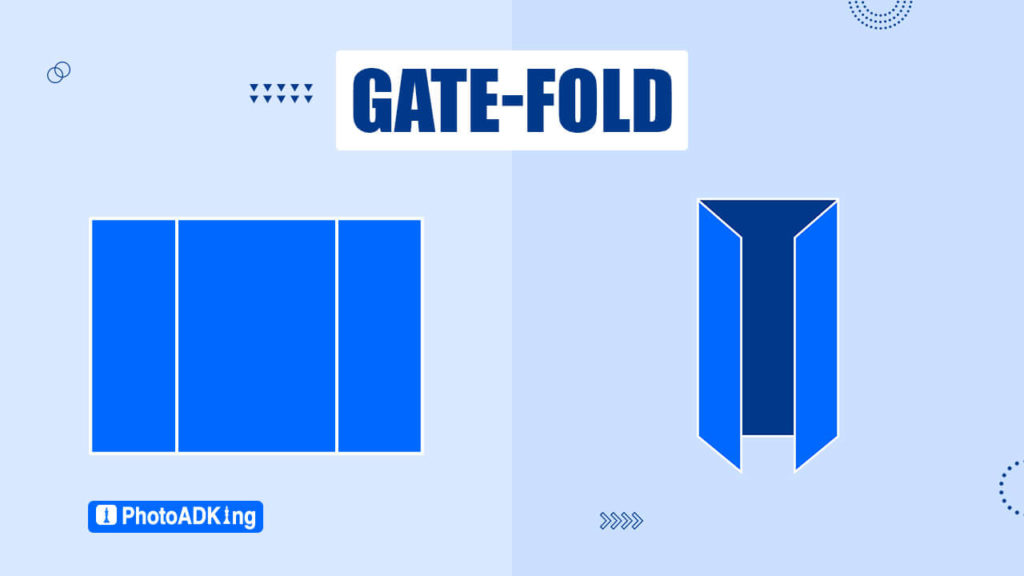 A gate-fold brochure has a unique look. Because when you open the brochure, you can see the middle section and the two panels fold inward like a gate. So it can hold a lot of information or a large picture, which makes the middle portion excellent. Also, this type of brochure is best for those companies that showcase their products or services.
Z-Fold Brochure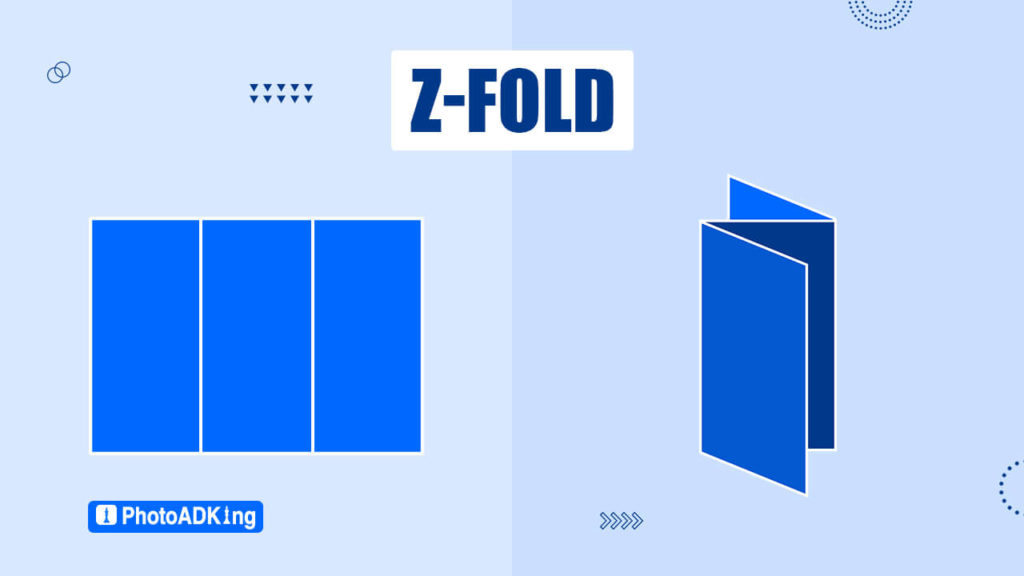 The z-fold brochure has a unique design that makes it unique and helps it stand out. Its three zig-zag panels make it simple to display a wide range of products and services. So this type of brochure is excellent for companies who want to highlight a wide range of items.
Roll-Fold Brochure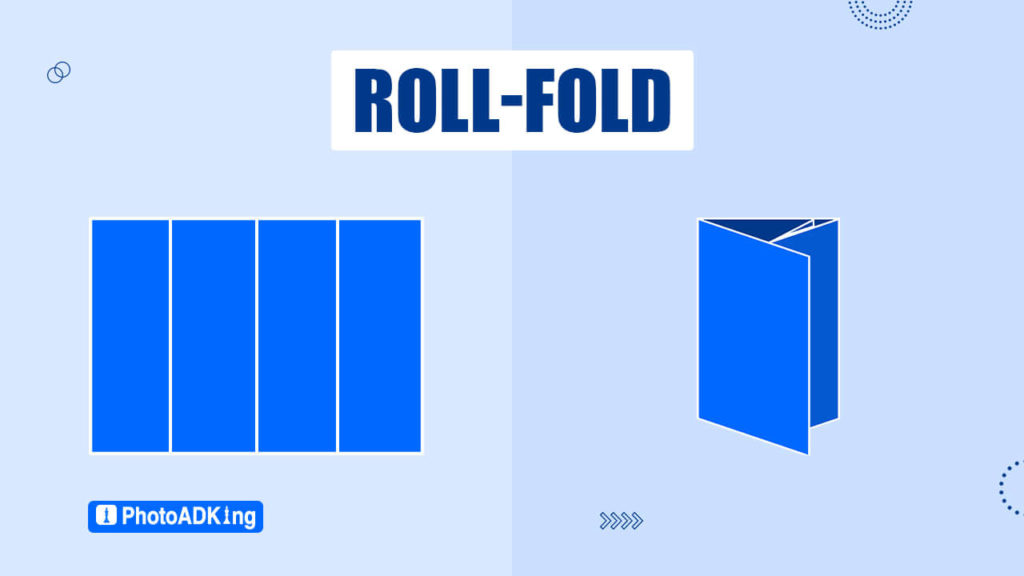 A roll-fold brochure is a type of brochure that can be folded several times. This makes it very simple to store and distribute. It's perfect for organizations that need to offer a lot of information but want to keep the brochure small and portable. Roll-fold brochures are especially ideal for events or exhibitions for trade when there is limited space.
C-Fold Brochure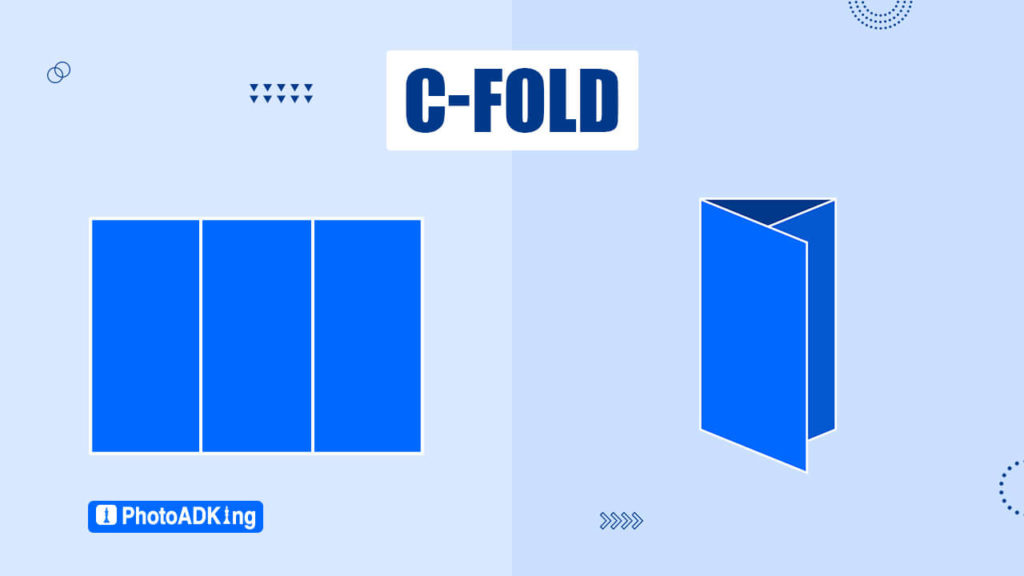 The C-fold brochure is made from just one sheet of paper that gets folded in half two times, it ends up having four panels. So this type of brochure is perfect for conveying information about new products, services, or special deals.
Accordion-Fold Brochure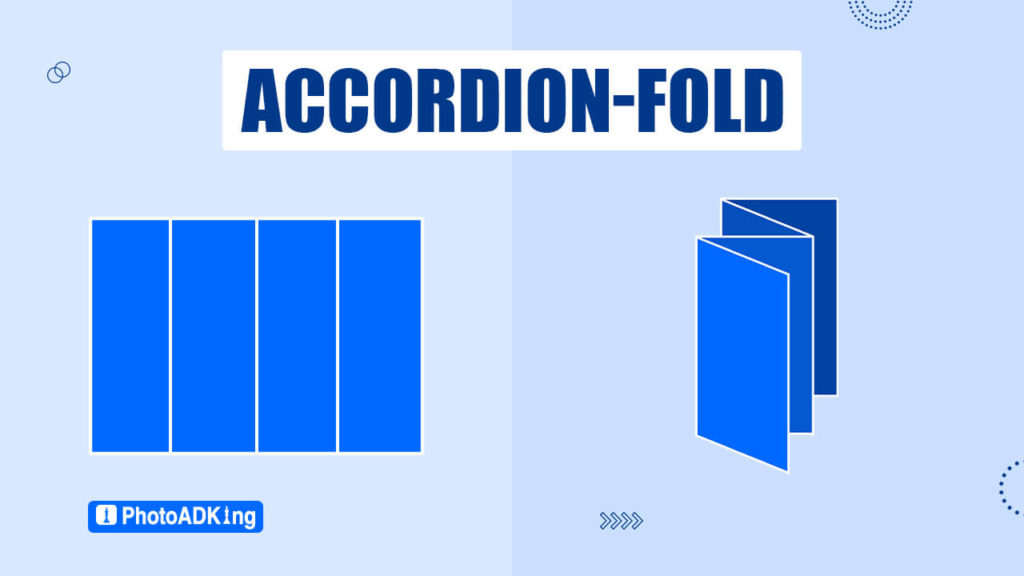 The accordion fold brochure is a type of brochure that has several folds that can expand and shrink, making the brochure look very interesting and unique. When compared to other brochures accordion-fold brochures have more space. Because of the additional space, it's perfect for conveying a lot of information about a company or a product.
Above all are the types of brochures, and we can recommend our article if you are interested in learning more about brochures.
Alright, I hope you can understand the different types of brochures and where they can use, now its time to talk about how to choose the right types of brochures for your business
How to Choose the Right Types of Brochures
Now choosing the right type of brochure depends on the business's objective and the message wants to convey. Here are some factors to consider while choosing the brochure.
Purpose: It is important to determine the purpose of the brochure before creating it. Is it a product launch, an event, or a new service launch? It will depend on the brochure's purpose to determine what kind of brochure is needed.
Message: The brochure's message needs to be clear and simple. Also, the brochure's design should support the message.
Design: The brochure's design should be consistent with the company's identity. Also, the brochure's colors, typefaces, and photos should represent the company's image.
Audience: When choosing the correct type of brochure, keep the target audience in mind. For example, if the target audience is young adults, a trendy and modern design can be more appealing.
You Can Also Read Our Article,
Do you have any brochure templates available? If not, where can they be found?
It is possible with the help of PhotoADKing brochure templates. Here you will find pre-designed brochure templates, you only need to edit the information, such as your brand logo, your brand name, and the product details, and you will be ready to download and share.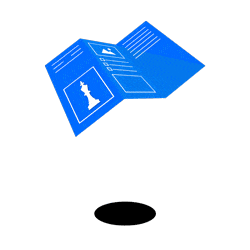 3000+ Pre-designed Brochure Templates From PhotoADKing
Choose a brochure template from a wide range of collections and customize it with ease.
Explore Brochure Template Now
Conclusion
Choosing the right type of brochure based on the business objective, target audience, and message can effectively communicate its message and also attract new customers. You can also use pre-designed brochure templates to simplify the process of creating a custom brochure.
FAQs About Types of Brochures
What should I think about when choosing a brochure type?
When picking a brochure, consider who want to reach, what you want to say, how much information you have, and lastly how you want it to look to match your brand.
What are the different types of brochures?
Brochures come in a variety of formats, such as Gate-fold, Tri-fold, Z-fold, Roll-fold, c-fold, Accordion-fold, and Bif-old. Each style presents information in a distinctive manner that engages readers.
What is a half-fold brochure?
A half-fold brochure is basically known as a Bi-fold brochure or 2-panel brochure. A simple half-fold brochure is made by folding a single sheet of paper in half and creating two panels. So this kind of fold is mostly used for invitations and announcements
What is the most popular type of brochure?
The most popular is the tri-fold Brochure, which has three equal-sized panels that are folded inward to create an organized design.
What is the difference between a brochure and a pamphlet?
A brochure typically provides detailed information and visuals about a product or service, while a pamphlet is a short informational document that focuses on a specific topic or issue.