Organizations are consistently looking for methods for marketing their product and their business promotions. They search for legitimate channels of correspondence through which they can achieve their proposed clients and market prospects. The most utilized marketing materials are flyers, business cards, brochures, banners, and posters.
We bring thousands of brochure templates so you don't have to spend money on hiring a designer.
Customize Brochure Templates With PhotoADKing
PhotoADKing's online pamphlet maker will help you in making a stunning brochure. From salon brochures to restaurant brochures, PhotoADKing provides a professional brochure template library for every business. You can customize your brochure by modifying your details according to your requirements and there you have it: A stunning custom brochure created on your own. With our drag-and-drop brochure design tool, non-designer can create stunning brochures. Create an eye-catchy brochure with PhotoADKing.

Start designing your brochure

Choose a brochure template – PhotoADKing has a large library for brochure templates like business brochure templates, beauty & salon brochure templates, real estate brochure templates, travel brochure templates, photography brochure templates, etc. and you can design your own from scratch.
Give your brochure a personal touch by uploading your own images, or add different images from our image library, which has over 1000+ beautiful stock images.
Add your text by clicking placeholder text. We have a library of free fonts to choose from our library. Our Pamphlet design Maker are pre-set at the ideal size, so it will be ready to print directly if you don't want to customize it.
We bring a special feature called 3D Editor. Add 3D text or 3D shapes to your brochure.
Change Background color and stickers. We provide various background styles with unique colors and 100+ different stickers.
Print, download or share your business brochure.
Brochures are almost used in every industry – marketing, travel, hospitality, entertainment, beauty & salon. But, brochures are not made the same for every industry. In fact, there are few options for how to present your brochure to a desirable audience. Pamphlet maker will help you to design an eye-catchy brochure with PhotoADKing.
Before you start designing your brochure, you need to know first which type of brochure fold you can use. We have to bring together the most useful and effective brochure folds to help you pick the best one for your business.
Bi-fold Brochures
It is also known as a half-fold or book-fold brochure, two-fold is made by folding a brochure page into equal half and forming four panels. Two-folded brochures are most commonly used by many companies.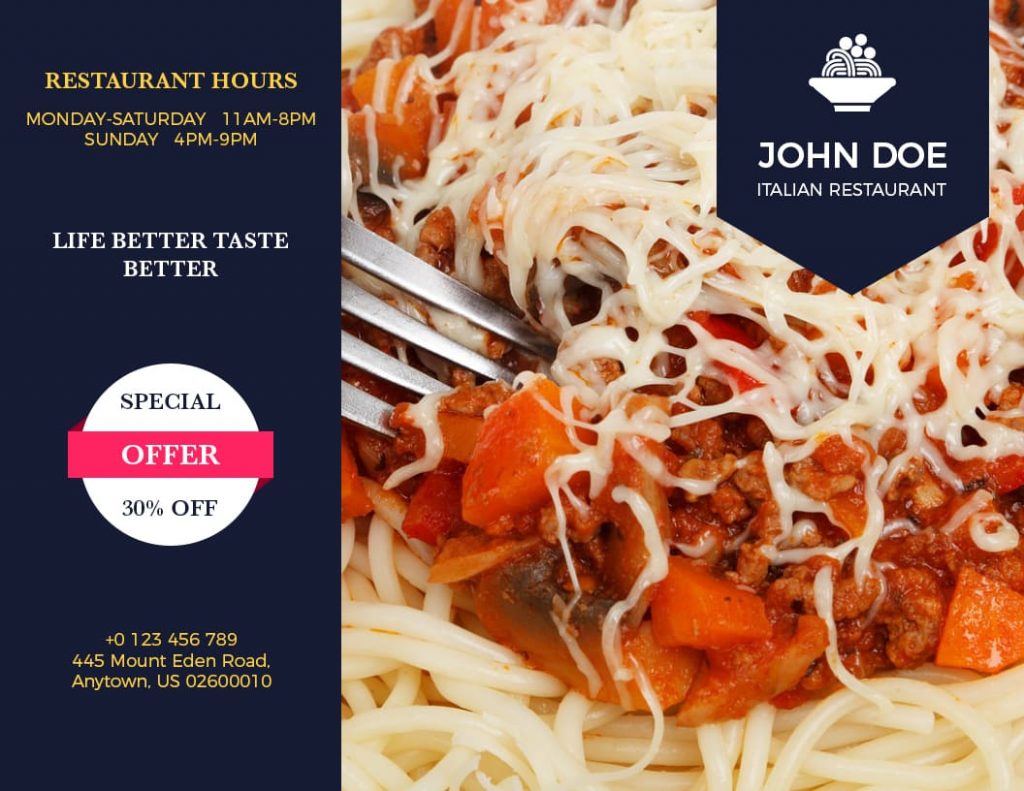 Tri-fold Brochures
It has three folds. Tri-fold Brochure can be folded horizontally or vertically. it gives you more space as it creates six panels so you can present information more effectively.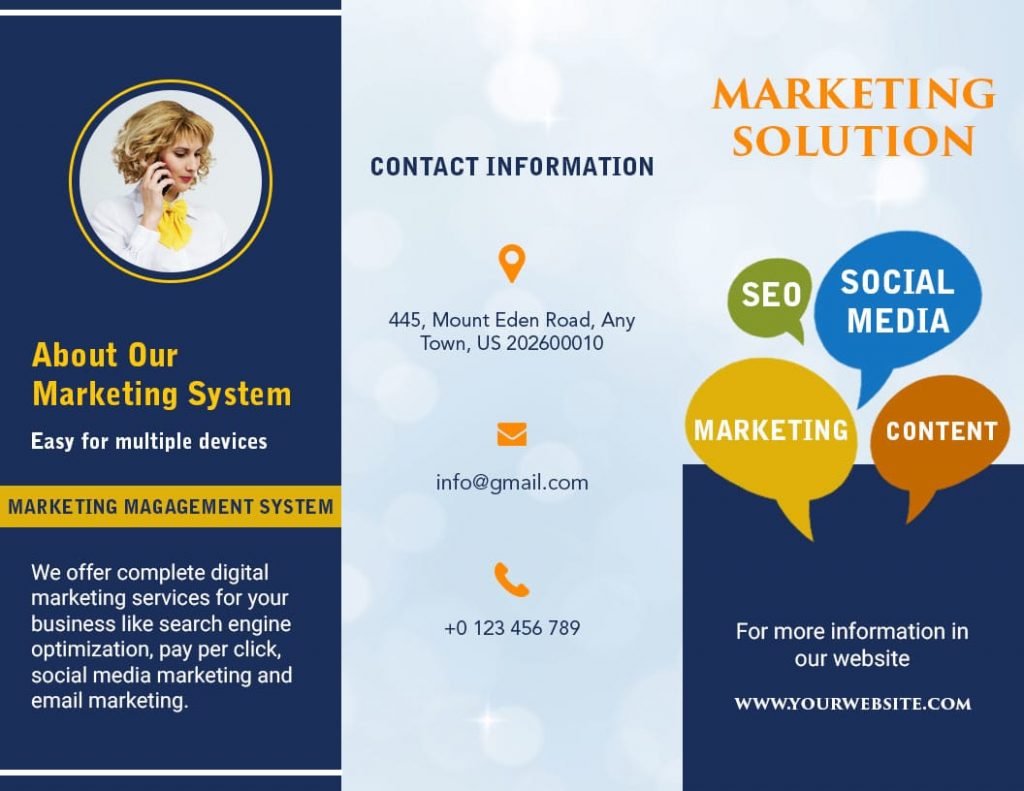 FAQ
How can I use my images for brochure design?
PhotoADKing provides a facility to personalize your brochure by uploading your own images. Change the company logo, text, and colors to customize a brochure template. Simply upload your own images and drag and drop it into the brochure template.

Can I share my brochure online directly from PhotoADKing?
When you finished designing your Brochure Click on the share icon, you can send your brochure from your client's inbox or you can post it on different social media platforms.

Download file type?
You can download your work in either JPG, PNG, or PDF format. If you want to print your brochure then we recommend downloading it in a "PDF" format for high-quality print.
You also can create an effective flyer within 5 minutes with no effort. Check out our special design article for you.