During the holiday season, there's a special tradition that people really love – it's called Secret Santa. This tradition is all about giving and receiving gifts, and it brings friends, family, and coworkers closer together. The best part is the excitement of finding just the right gift for someone, and it feels like a magical experience.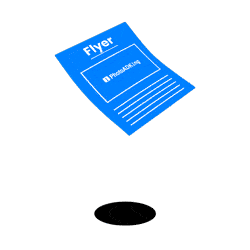 Design Your Flyer in Few Steps with PhotoADKing
Create a Secret Santa Flyer Designs with PhotoADKing's Flyer Maker. Give it a try.
Explore Flyer Maker Now!
One way to make it even more special is to think about how you wrap and present your gift. To make your Secret Santa experience amazing, we've put together a list of cool secret santa design ideas to make your gift not only memorable but also make things even more fun!
---
The Art of Secret Santa Design
---
The Art of Secret Santa Design" is all about making your holiday gift exchange extra special. It's about adding your own personal touch to the gifts you give. Also, you can do this by creating unique wrapping paper or heartfelt cards. In addition, the goal is to make the person receiving the gift feel really happy. It's like adding a sprinkle of magic to your presents, and this article will show you how to do it.
---
Secret Santa Design Ideas and Examples
---
1. Designing Captivating Flyers for Your Secret Santa Event
Create eye-catching flyers with colorful holiday graphics and event details. Also, use them to spread the word about your Secret Santa event, whether through email or printed copies. Besides, you can also use our beautifully crafted Secret Santa flyer templates online and customize them the way you like! Don't forget to add such as event date, time, location, and contact information.
2. Crafting Festive Posters for Secret Santa
Elevate your event's atmosphere with meticulously crafted posters and banners featuring eye-catching, holiday-themed graphics. These visual aids are ideal for event decoration, whether displayed indoors or outdoors. For instance, incorporate classic Christmas motifs like snowflakes and joyful fonts. The result is an engaging ambiance that keeps attendees in the holiday spirit, making your event memorable.
3. Creating Heartfelt Secret Santa Greeting Cards
Personalized special greeting cards are a lovely way to make your Secret Santa gift extra warm and personal. Also, you can slip these heartfelt cards into your gifts, making them feel more special and meaningful. For instance, you can write a heartfelt message and a short note that explains why the gift is important. These caring touches make the connection between the giver and receiver stronger and add more value to the gift.
4. Eye-Catchy Secret Santa Banners Design
Eye-Catching Secret Santa Banners Design elevates your gift exchange with captivating banner concepts that infuse a hint of enchantment into your Secret Santa gathering. Also, these creative designs are bound to ignite excitement and anticipation. Moreover, with festive colors and playful illustrations, these Secret Santa banners are sure to leave a lasting impression on your gift exchange event
5. Handmade Secret Santa Gift Card Designs
Discover creative gift card design ideas that have a special design touch, such as making your own ornaments, creating custom cards, or beautifully wrapping homemade treats. For example, crafting personalized ornaments can show a strong connection between you and the person you're gifting. These handmade gifts create lasting memories and a heartfelt experience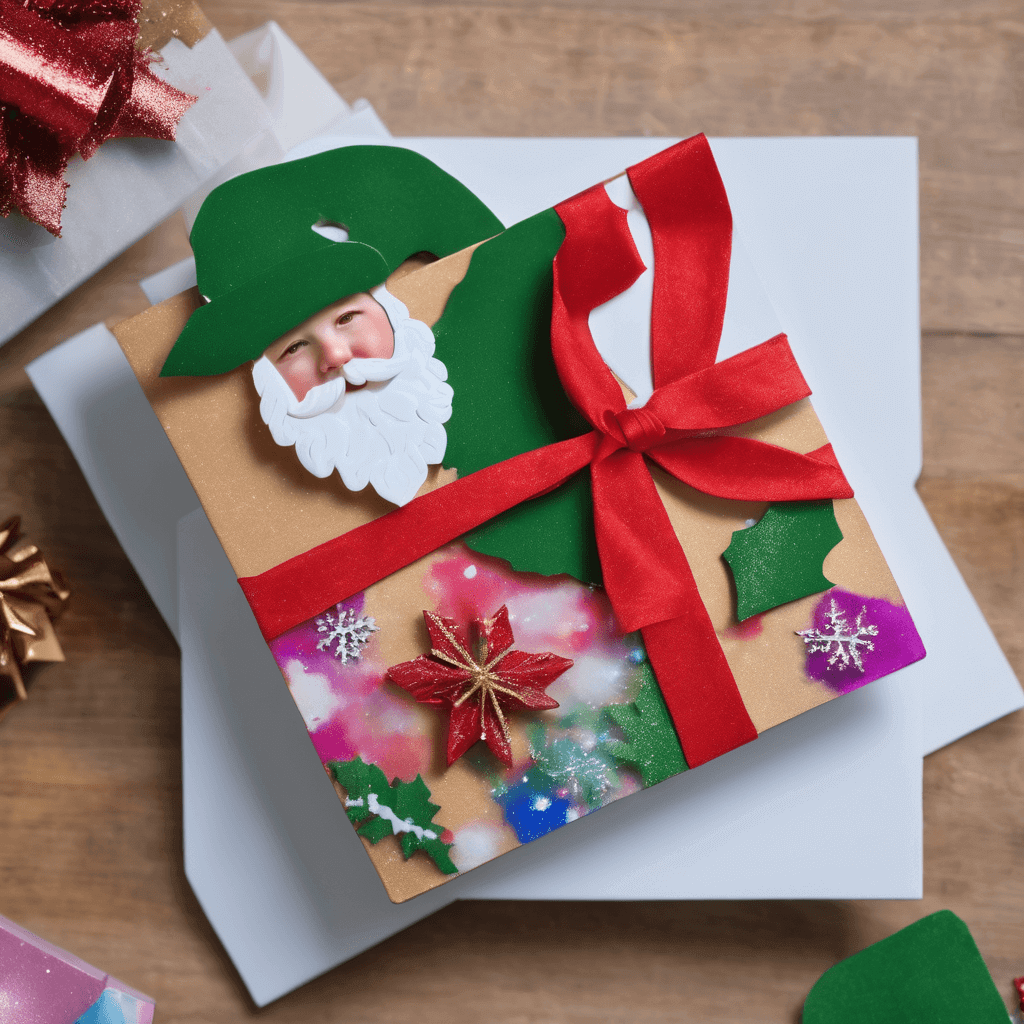 6. Festive Secret Santa Wrapping Paper Designs
Create your own festive secret santa gift template adorned with holiday-inspired patterns and colors to wrap your Secret Santa gift in a one-of-a-kind presentation. Moreover, consider using popular holiday symbols such as reindeer or candy canes for added festive appeal. Also, this bespoke wrapping paper not only makes your gift stand out but also adds a personal and memorable touch
7. Perfect Secret Santa Invitation Design
Design invitation cards for your Secret Santa event that encapsulate the holiday spirit. Also, these invitations should incorporate holiday-themed graphics and cheerful fonts, creating an inviting tone for the event. Moreover, sending these visually appealing invitations via email, websites, or print is a strategic way to increase participation and enthusiasm.
8. Secret Santa Party Planning with Design Aesthetics
Plan your Secret Santa party with a strong focus on design aesthetics. Moreover, decorate the event venue with themed decorations, ensuring that event guidelines align with your chosen design theme. Also, using rustic decorations, for instance, can infuse a cozy, wintery ambiance. Besides, these design-enhanced choices boost the overall event experience and elevate visual appeal.
9. Secret Santa for Kids and Families with a Design Focus
For a family-friendly Secret Santa, incorporate playful design elements into gifts. Also, host creative activities and games that highlight design and craftsmanship. For example, set up a crafting station where kids can design their own ornaments. Besides, these creative and design-centric activities create a fun and memorable experience for children and the entire family, enhancing the overall event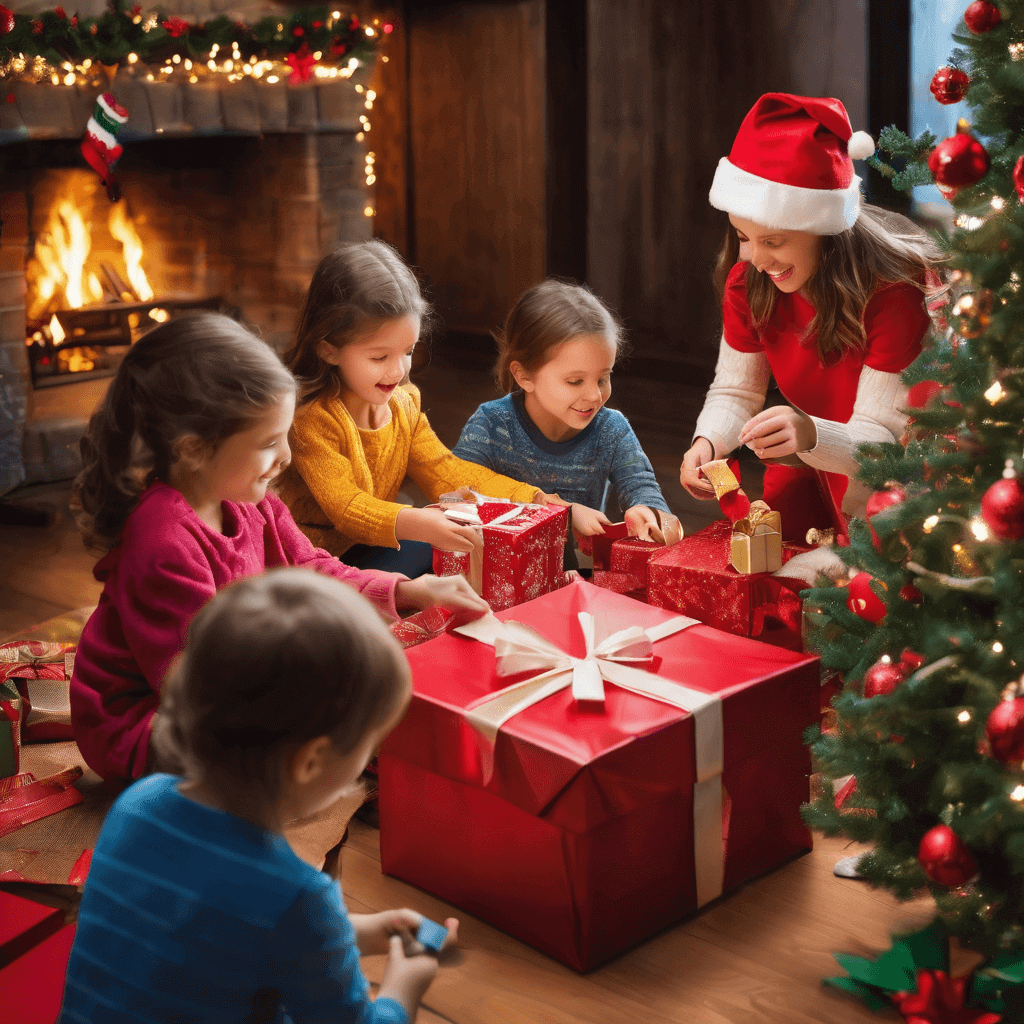 ---
Secret Santa Design Quick Tips
---
These tips will help you craft a Secret Santa design that not only impresses your recipient but also adds joy to the gift-giving experience. Let's see,
Personalization: Tailor the design to the recipient's tastes and interests for a special touch.
Theme Selection: Consider a theme for your design, like rustic, elegant, or minimalist.
Color Coordination: Choose a color scheme that complements the holiday season and your design theme.
Handmade Touches: Incorporate handmade elements, like homemade ornaments or hand-painted gift tags.
Unique Wrapping Paper: Use distinctive or customized wrapping paper to make the gift stand out.
Eco-Friendly Materials: Opt for sustainable and eco-friendly wrapping options, such as reusable cloth or recycled paper.
Themed Gift Tags: Design gift tags that match your theme or convey a special message.
Calligraphy: Add elegant calligraphy for the recipient's name or a festive greeting.
Ribbons and Bows: Choose festive ribbons and bows that enhance the overall design.
Natural Elements: Incorporate natural accents like pinecones, holly, or evergreen sprigs for a rustic touch.
DIY Ornaments: Create unique ornaments to adorn your gift, adding a personal and decorative element.
Photo Inclusion: Include a memorable photo of you and the recipient on the gift for a sentimental touch.
Festive Lights: Add tiny string lights or LED candles to create a warm and inviting atmosphere.
Gift Basket Presentation: Consider presenting your gift in a themed gift basket with coordinating design elements.
Wrapping Station: Set up a DIY gift-wrapping station at your Secret Santa event for an interactive and creative experience.
---
Conclusion: Embracing Secret Santa Design
---
The joy of Secret Santa lies not only in the gift but also in the presentation. These easy design ideas, from personalized touches to eco-friendly choices, will take your gift to the next level. Also, personalization and thoughtfulness go a long way in making your gift extra special, and they can bring a smile to the face of your Secret Santa recipient. So, get creative, add those special touches, and watch your Secret Santa gift shine brighter than ever before!
Moreover, want some more templates for different uses, then you can click the below button. Moreover, it will give you the flyer templates from PhotoADKing's Collection. That you might like it!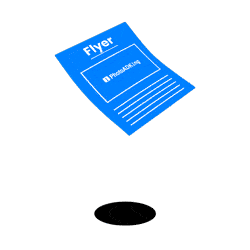 20,000+ Pre-designed Flyer Templates from PhotoADKing.
Explore Flyer Template from a wide range of collections and customize it with ease.
Choose Your Flyer Template!
---
FAQs
---
What's the key to designing a perfect Secret Santa event invitation?
Design invitation cards that capture the holiday spirit with holiday-themed graphics and cheerful fonts. Send these visually appealing invitations via email, websites, or print to increase participation and enthusiasm.
How can I design attention-grabbing flyers for my Secret Santa event?
To design captivating flyers, incorporate festive visuals and event details, and use them for both online promotion and printed copies. Include key information like the date, time, venue, and contact details.
What are some unique design ideas for handmade Secret Santa gifts?
Explore creative gift ideas crafted with unique design elements, such as homemade ornaments, custom-designed cards, or elegantly packaged homemade treats. These handcrafted gifts create a memorable and emotionally resonant experience