The types of Instagram posts you attempt should be like a sizzler platter – full of varieties, interesting & exciting. You're engaging with a diversified audience on the platform.
Businesses are least expected to serve highly engaging content that is not boring or belongs to previous posts all the time. So, where do you get this variety from? Which Instagram posts will drive traffic to your website? You may have such questions lined up searching for a relevant answer. That's why you need already-designed Instagram post templates.

Your target audience appreciates variety. For instance, you're an E-commerce store. This doesn't mean you'll always post products with buying details in the caption. You are on Instagram to engage users & convert them into leads. Think different because age-old techniques won't work nowadays.
If you're stuck with these thoughts, let us get you uncluttered. Are you ready for something new?
10 Different Types of Instagram Posts To Never Get Out-of-Ideas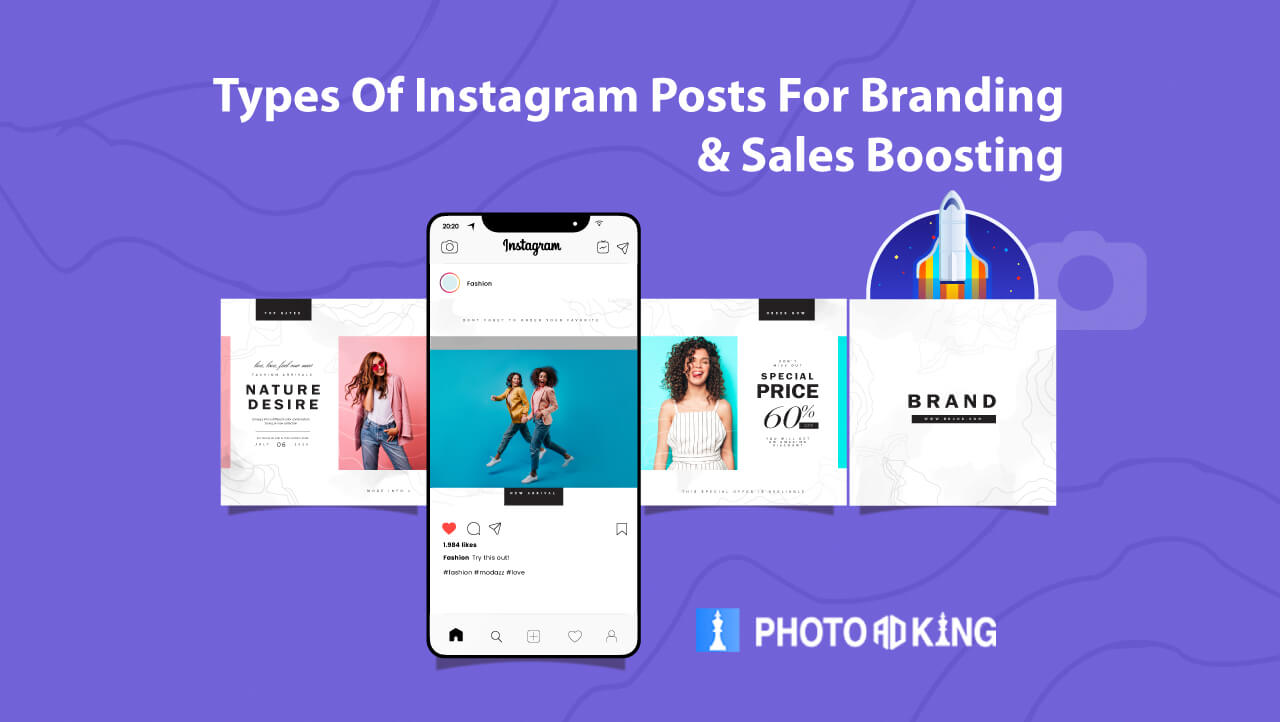 Hold tight as we take a tour of different types of Instagram Posts that'll take the platform by storm this year.
1. Instagram Reels
Don't lay all eggs in one basket is an underrated saying we're realizing lately with Instagram reels. You don't have to rely on posts all the time. Go with the flow. Make reels on trending audio & music if it relates to your niche in anyways.
You can maximize audience reach with Instagram reels with extremely hooking 30-second content.
For instance, the apparel business can showcase the latest collection with transition videos. This also goes well for makeup products & footwear.
2. Hacks, Tips & Tricks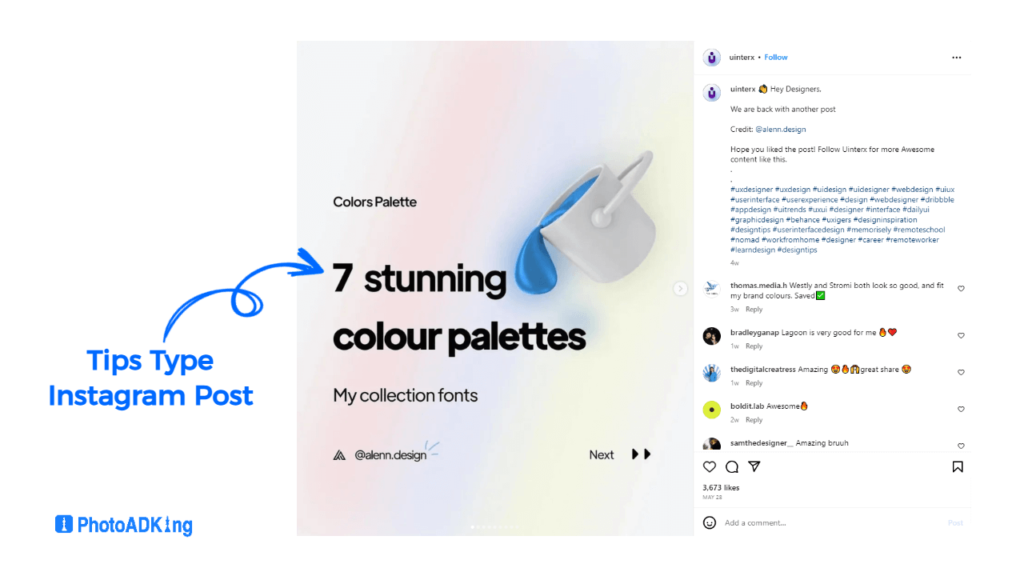 Driving engagement is easy by sharing tips, tricks & hacks relevant to your products or services. It's an out-of-the-box approach. You're encouraging your target audience by recommending suggestions to use your products.
Don't confuse this with tutorial posts. The best instance here is DIY craft posts. People interested in this category will start following you instantly. What you're doing here? You're just focusing on craft-making. Interested users will likely search for products you've used. This ultimately boosts sales of the products used in craft making. Hence, goals are fulfilled.
3. Memes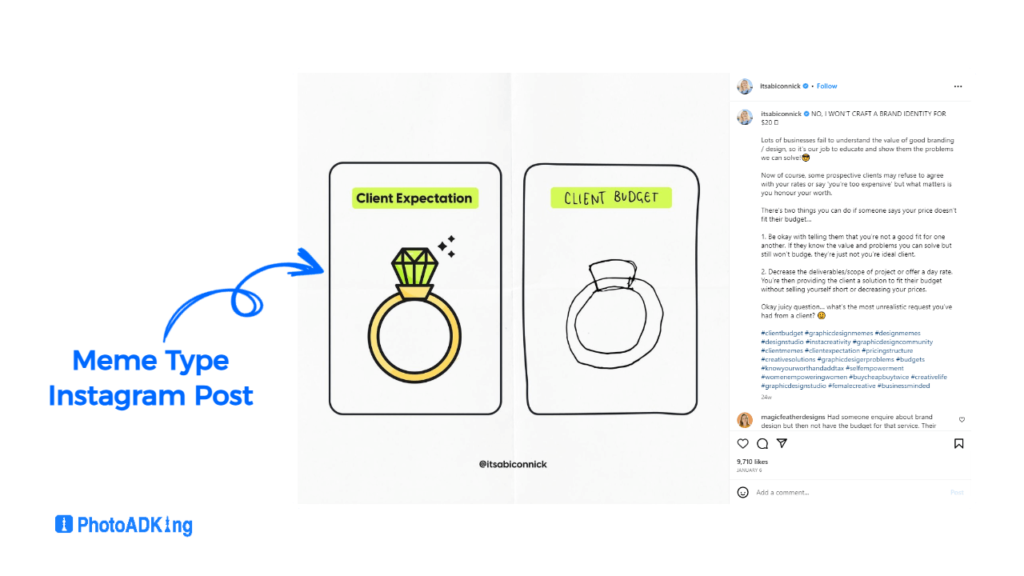 Memes are also one type of Instagram post. If you analyze closely, you'll find that fun Instagram posts are more engaging. Memes represent a unique side of your brand. Your content can go viral in no time.
Capturing your audience's attention effectively with a fun & humorous tone is a win-win. We recommend using memes on Instagram posts to maintain a humble image of your brand. Check out these free Instagram post templates to design stunning Instagram posts.
4. Flash Sales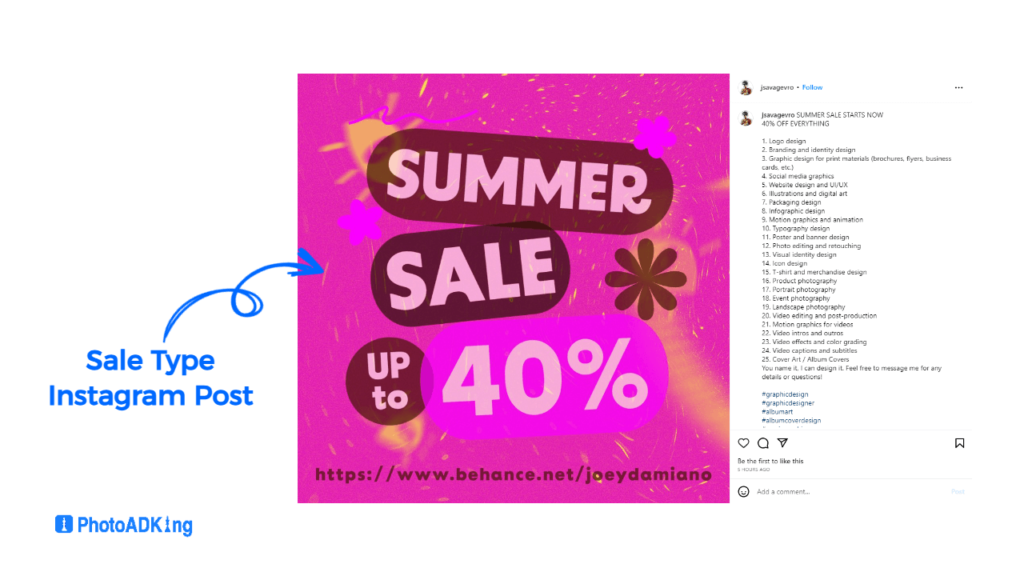 Also known as limited-time sales, it is a great alternative to Instagram ads. Create a FOMO with flash sales for Instagram promotion. Your followers will likely check out what's for sale as you've evoked a sense of urgency with discounts & offers.
You must have seen this before. In case you haven't realized what it is, now you know!
This is an effective approach as compared to boosting Instagram Ads. Tell your audience that they don't have time to grab this never-seen-before offer. They'll want to grab your valuable deal.
5. Engaging Instagram Post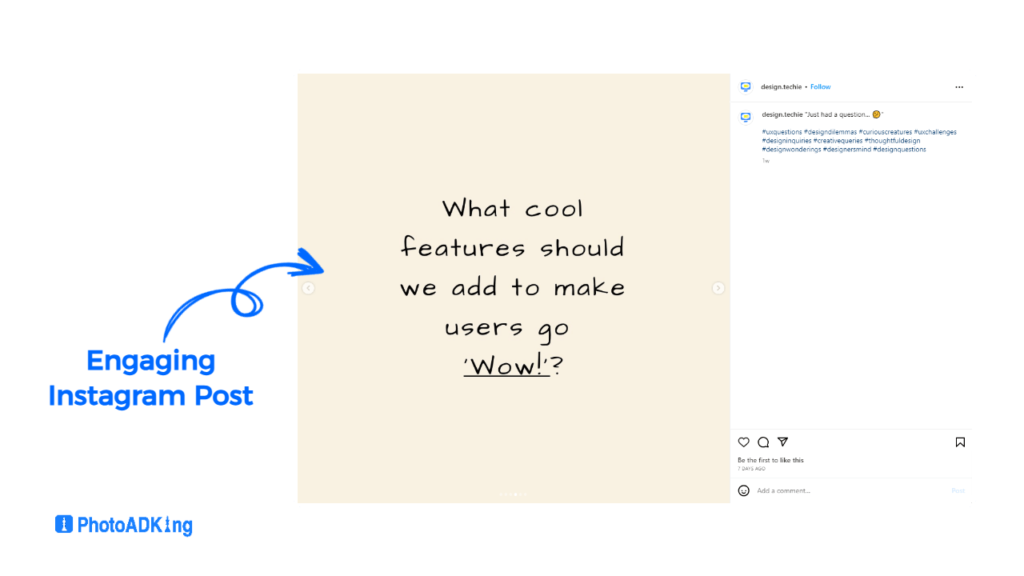 The sole purpose of such posts is to get comments. What you do here is post a random image of your product or any trending topic & encourages your followers to caption it. If your post is engaging enough, it'll drive comments.
These posts are often utilized as filler posts for Instagram. Put them on days when you're out of ideas. It will give an instant engagement boost.
You may like to read 10 Reasons Instagram Ads are great tools to multiply your business.
6. What's New Type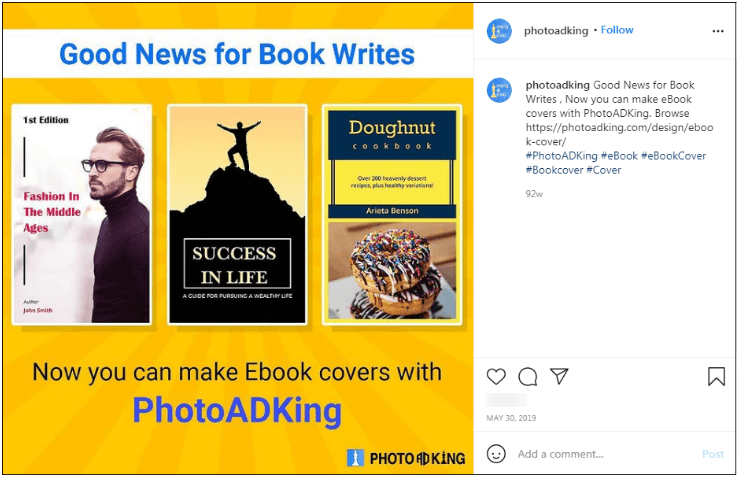 Do you want to build excitement about your upcoming launches? Give a teaser with a sneak peek at Instagram posts. Your potential followers will be eager to care about the launch timings or product unveiling.
Create hype with juicy tidbits to raise their expectations of your products or services. Such posts will make them familiar with new launches.
Let's say, for example, you may start creating teaser posts a week before launching the product. It is just a way to get your followers curious & make them aware of something new you'll be launching.
7. BTS Pictures & Videos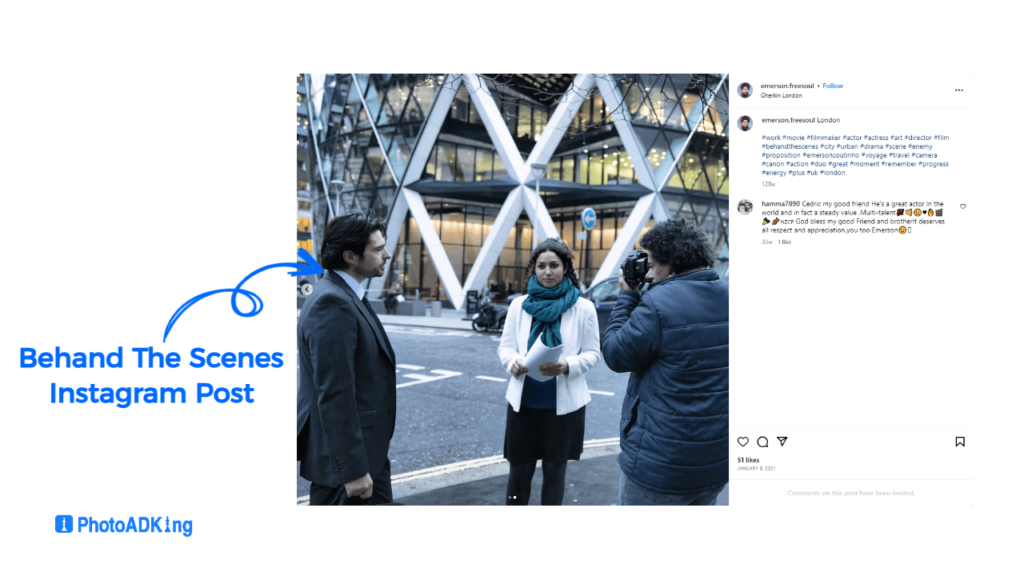 Create better connections with your followers with behind-the-scenes posts. No matter if you're a big brand or a novice, your followers will like to see what goes on behind the curtains.
Take them inside your workplace, introduce them to your staff, show what goes into the making of your bestselling products, etc. Such a generous approach will let them know your brand closely.
8. Puzzles & Quizzes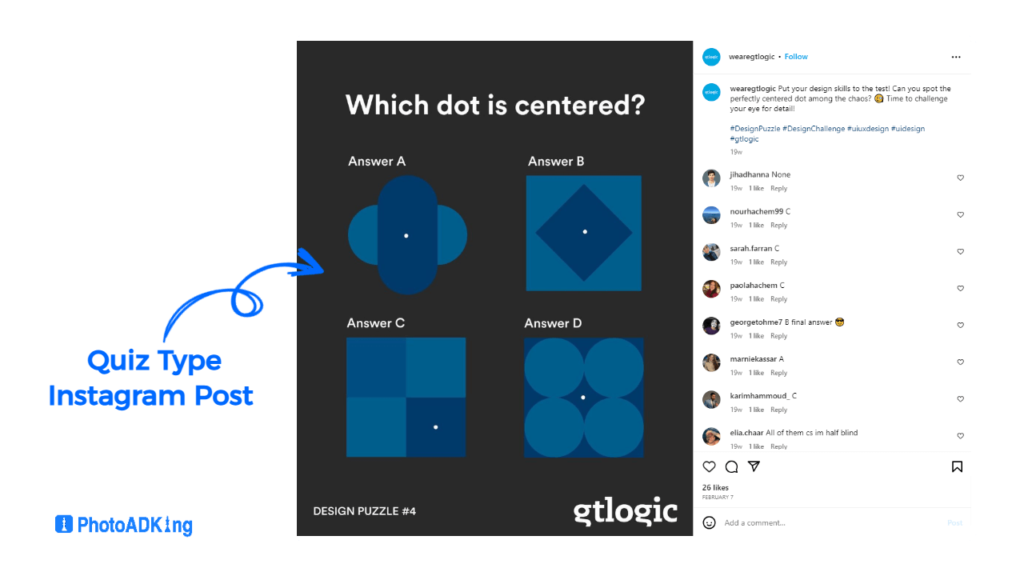 Way to drive more & more engagement on posts. Take them on a Quiz tour with a promise to share the winner's responses. The same goes for puzzles. You can easily edit already-designed Instagram questionnaire templates by PhotoADKing.
Such Instagram posts stir a sense of competitiveness among your followers & non-followers too. Maybe these posts will be shared in DMs by your followers. Announce users & feature them in your stories.
9. Shoppable Posts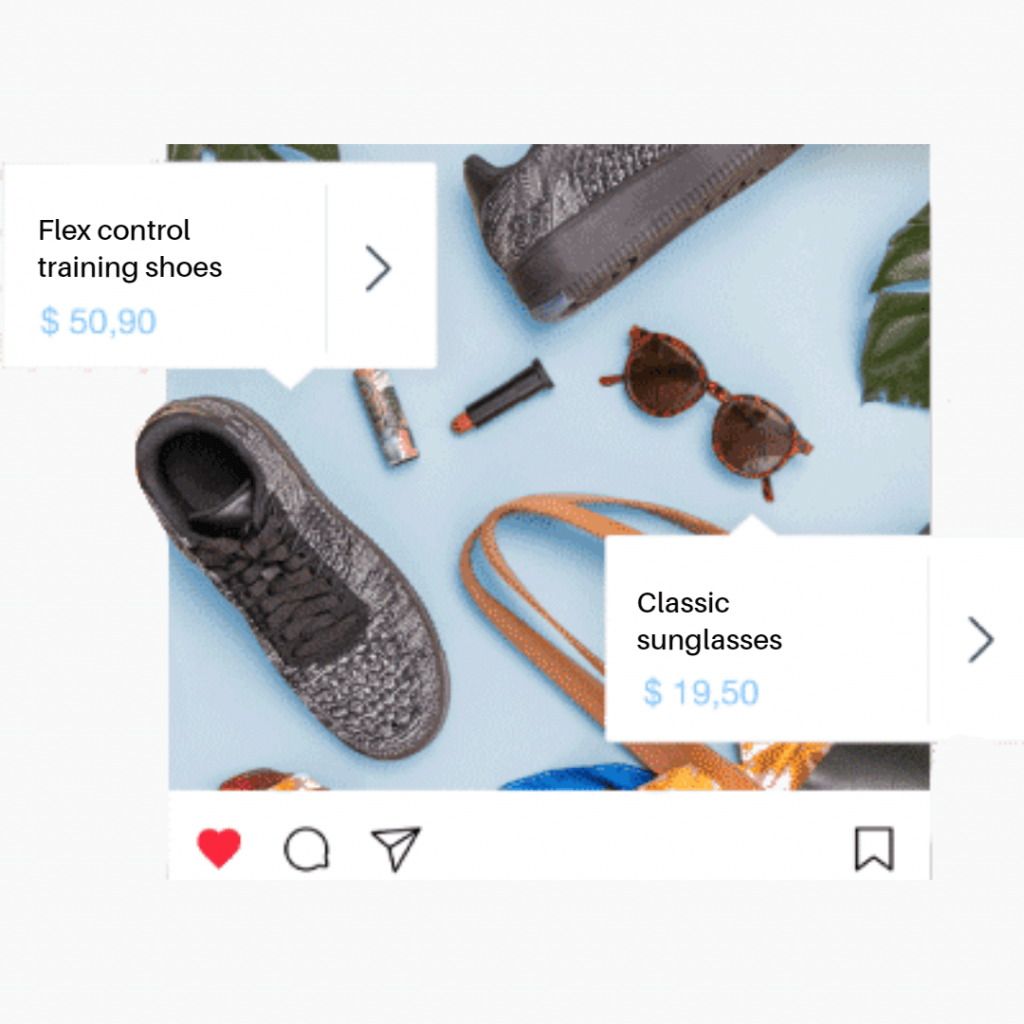 The best alternatives to simple product posts and shoppable Instagram post templates are meant to impact product sales directly.
Shoppable Instagram posts are nothing but posts with product pages linked via post tags & images. When an image tag is clicked, your users can view the same product on your website. Such engaging posts provide an organic shopping experience on the platform. Moreover, many buying steps are eliminated as users will click on the product they like.
Do you want to create a shoppable Instagram post? Customize the Instagram post template with PhotoADKing.
10. Giveaway Type Instagram Post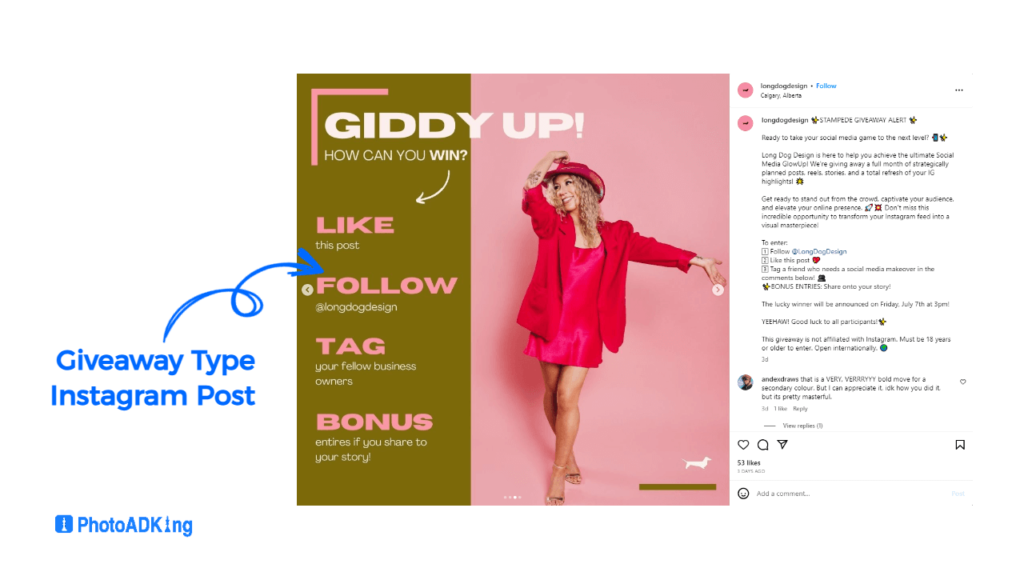 We often see 'Tag 5 friends & get qualified for the giveaway,' 'Perform these 4 steps & win a hamper,' etc as Instagram posts. What's this? People get engaged easily when you give something for FREE. Freebies & giveaways are for increasing brand awareness.
The bonus is that no financial risk is involved in participating in such contests. So, more people will show interest. You can easily customize PhotoADKing's giveaway post templates to design stunning Instagram posts.
Beyond this, your products will be tried by a new audience & they may buy them again if they like them.
Before creating a design for Instagram, make sure you check all Instagram post sizes.
Wrapping Up
We hope you have found some chart-busting Instagram post ideas for 2021. Do let us know how many of these you've tried till now. And what are your thoughts on our post suggestions? Are they cool enough to give a try? If yes, don't be afraid to experiment.
It's time to revamp your Instagram Promotion Strategy with PhotoADKing's free Instagram post maker. Just pick templates for any of the above suggestions, and personalize them & it's all yours. Good luck!