You might be surprised to learn that 77% of people in Real Estate industry depend on social media marketing. It's become increasingly important to increase social media presence as traditional advertising methods have changed drastically over time.
Most real estate brands fail to maximize their social media presence. They don't understand how to use social media to its full potential, and as a result, they're missing out on a lot of opportunities. If you want to stay ahead of the curve, you need to educate yourself on the latest trends in social media marketing for real estate businesses. Only then you will be able to capitalize on the power of social media.
Why Do Real Estate Businesses Need to Increase Social Media Presence?
It's no secret that social media has taken over the world. Here are a few statistics to put things into perspective:
Facebook has 2.93 billion monthly active users
Twitter has 328 million monthly active users
Instagram has 1 billion monthly active users
With such a large portion of the world's population using social media, it's no surprise that businesses have started to use these platforms to reach their target audiences. In fact, according to Social Media Examiner, 97% of marketers are currently using social media for business.
So, why do real estate businesses need to increase their social media presence? Let's take a look at a few reasons.
1. Reach a Wider Audience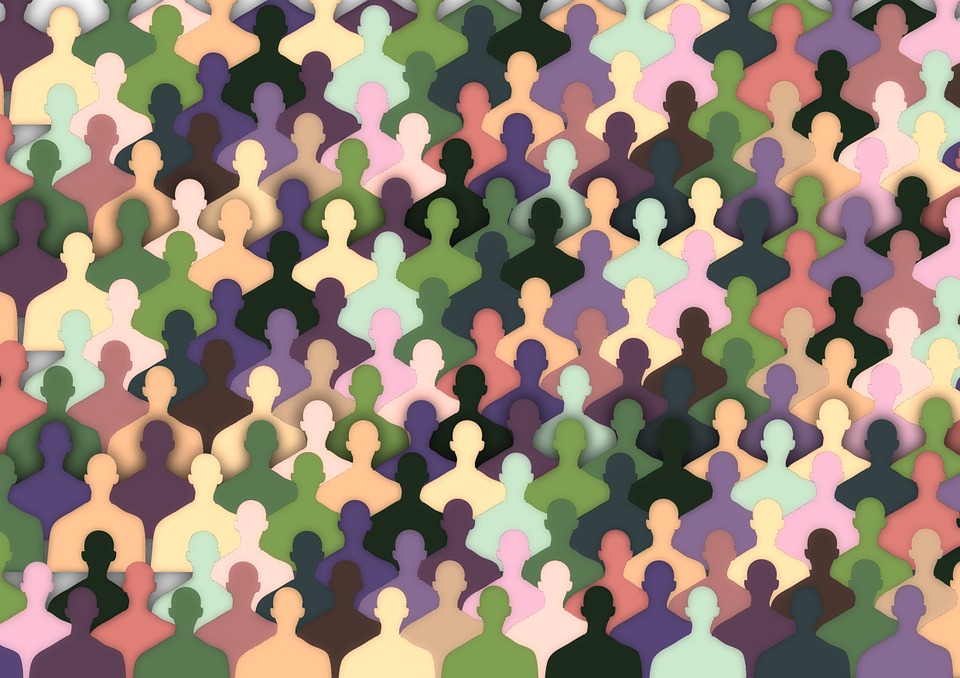 If you're not on social media, you will not be able to reach a much wider audience. With over 2 billion active users on Facebook alone, there's a good chance that your target audience is on one (or more) of these platforms. Further, you can reach your potential customers by creating real estate brochures that will increase your marketing efforts.
2. Increase Brand Awareness and Recognition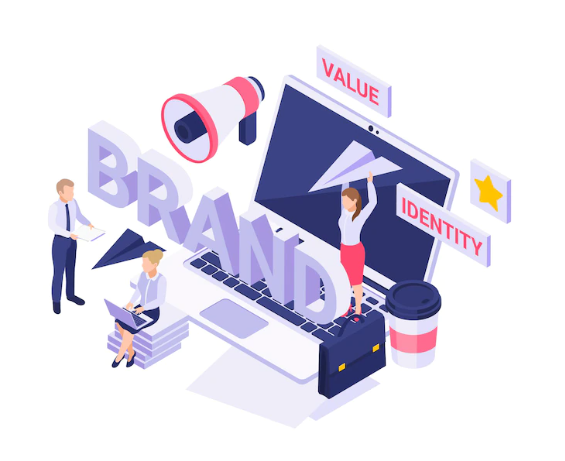 Social media is also a great way to increase brand awareness and recognition. The more people see your business name, the more likely they will remember it when they need your services. As well, you can design a real estate logo that will enhance brand recognition.
3. Generate Leads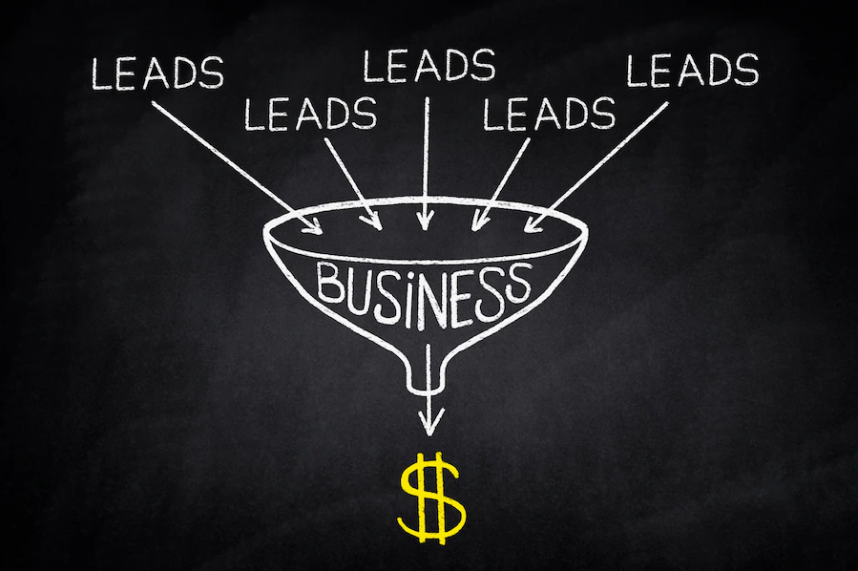 Generating leads is one of the essential things for any business, and social media can be a great way to do this. By sharing interesting and relevant content, you can increase your social media visibility, where you can then learn more about your business and what you have to offer.
4. Stay Top of Mind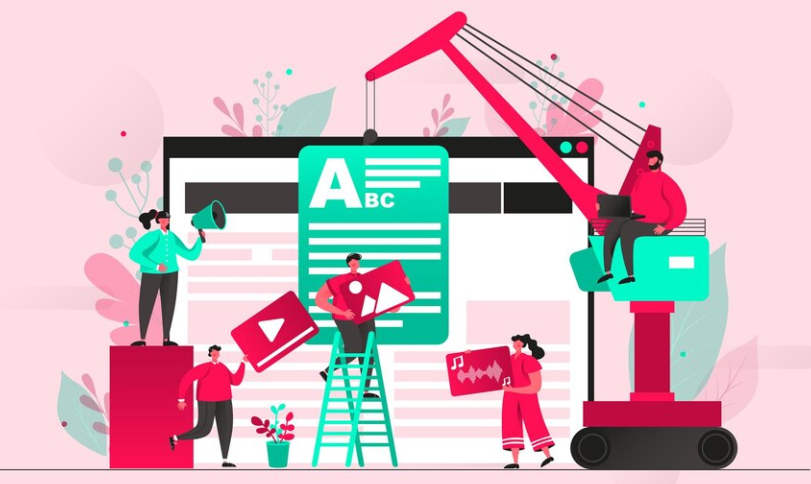 It's essential to stay top of mind with your target audience, and social media is a great way to do this. By regularly sharing exciting and relevant content, you'll ensure that your business is always at the forefront of people's minds.
5. Build Relationships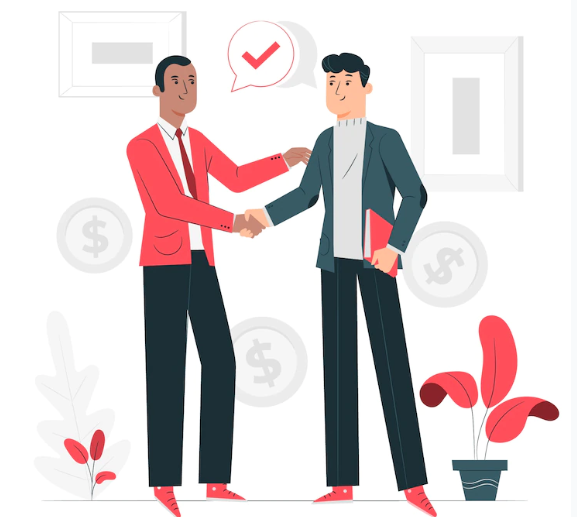 Having a good social media presence is a great way to build relationships with your target audience. By engaging with them in the comments section or through direct messages, you can create a connection that goes beyond the sale. You can also strengthen client relationships by giving them your business card, which you can easily design by using a real estate business card template.
Tips for Maximizing Social Media Presence in Real Estate
Use High-quality Visuals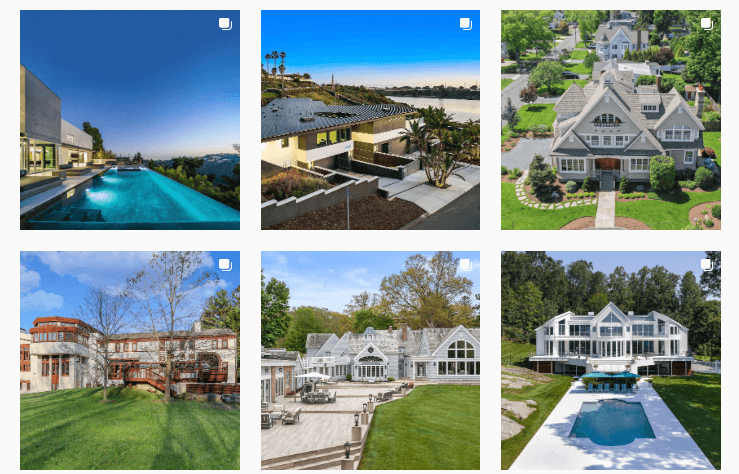 When creating visuals for your business, using high-quality photos and videos is essential to maximize your social media visibility and make a good impression on potential clients. To get the best social media presence, use a content creator tool. You can create professional-looking visuals to help your business stand out with a content creator tool.
Creating great visuals for your business doesn't have to be expensive or time-consuming. With a real estate poster, you can easily create high-quality images that impress your audience and increase your presence on social media.
Research Your Customer's Persona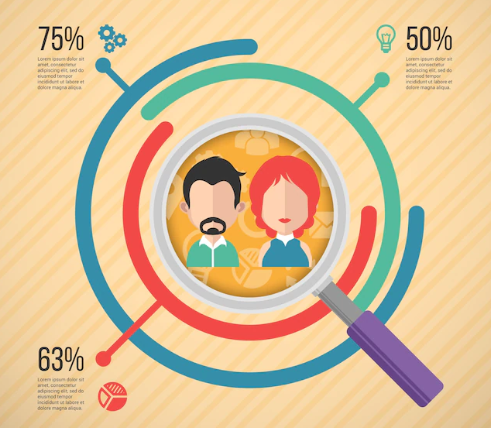 If you're not familiar with the term "customer persona," it simply refers to a fictitious person who embodies the characteristics of your target customer. Creating a customer persona helps you better understand your target market and ultimately allows you to make more targeted and effective marketing campaigns.
When it comes to increasing social media presence for real estate, your customer persona should be one of your central guides. Why? Because social media is all about building relationships, and you can only do that effectively if you know who you're talking to.
Creating a customer persona might seem daunting, but it's pretty simple. Start by brainstorming the following information:
– Basic demographics (age, gender, location, etc.)
– Psychographics (lifestyle, interests, values, etc.)
– Social media usage (which platforms do they use most often?)
Once you have this information, you can start to build a picture of your ideal customer. You can create content that appeals directly to them and craft social media campaigns that are sure to resonate.
Best Social Media Networks to Maximize Social Media Presence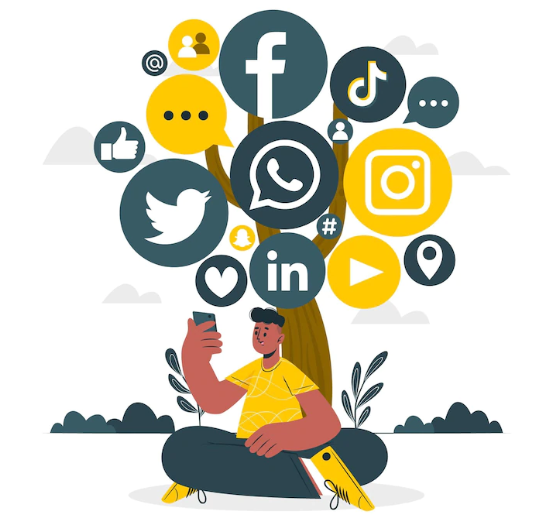 Facebook and Instagram are considered the best social media platforms to increase social media visibility.
Both platforms offer a variety of features that can be used to increase the social media presence and reach potential customers. For example, Facebook allows you to create a page for your business, which can be customized with photos, videos, and information about your services. You can also use Facebook Ads to target potential customers in your area. Additionally, Facebook marketing tools are also important for maximizing social media presence.
However, Instagram also has some amazing features that make it ideal for increasing its social media visibility. For example, you can use Instagram Stories to give potential buyers a behind-the-scenes look at your business, and you can also use Instagram to host live video tours of properties. You can also boost your social media presence by creating these amazing real estate Instagram posts with PhotoADKing.
Use The Right Real Estate Hashtags
Using the right hashtags can make a difference in maximizing social media presence. Hashtags are a great way to increase your reach and engage with potential customers on social media.
But with so many hashtags to choose from, how do you know which ones are right for your business?
Here are some tips to help you select the best hashtags for your real estate business:
1. Use Relevant Hashtags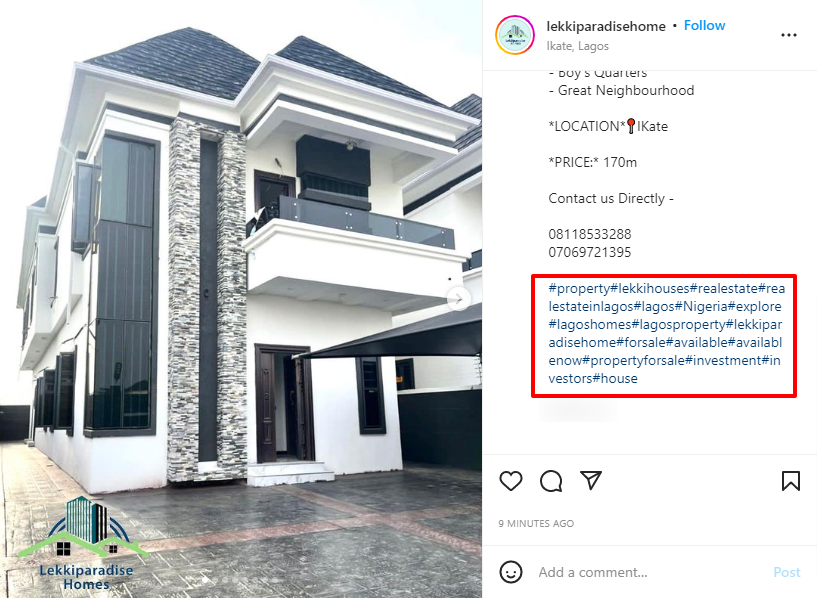 The first step is to use hashtags that are relevant to your business. For example, if you're a real estate agent in New York City, hashtags like #NYC or #NewYorkCity will help you reach local customers.
2. Use Popular Hashtags

In addition to using relevant hashtags, you should also use popular hashtags to increase your social media presence. Popular hashtags are more likely to be seen by potential customers, so they're a great way to increase your reach. In short, trending hashtags matter when it comes to social media marketing.
3. Use Unique Hashtags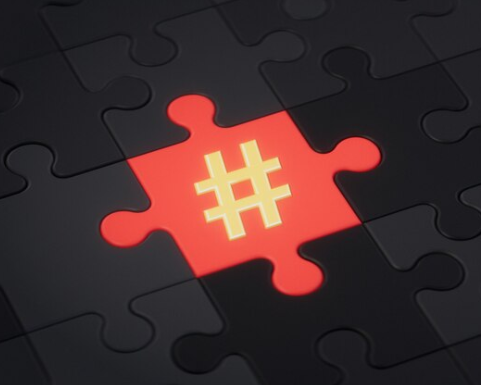 Unique hashtags can help you stand out from the crowd. If you use a unique hashtag not being used by other businesses, you'll be more likely to be seen by potential customers.
4. Use Branded Hashtags
Branded hashtags are a great way to promote your business and build brand awareness. If you create a branded hashtag for your business, use it often and promote it across your social media channels, and it is one of the best ways to maximize your social media presence.
Take Advantage of Social Media Tools
Social media is a powerful communications tool that can help you reach a larger audience and build a solid presence on social media. But with so many platforms and options, it can be challenging to know where to start.
Awario is a social media monitoring tool that can help you keep track of your brand mentions and competitor activity and find sales opportunities and influencers in your niche. With Awario, you can:
– Monitor your brand mention across the web and social media
– Get real-time alerts whenever your brand is mentioned
– Analyze competitor activity and find new sales opportunities
– Discover influencers in your niche and build relationships with them
Awario is a great place to start increasing your social media presence.
Host a Contest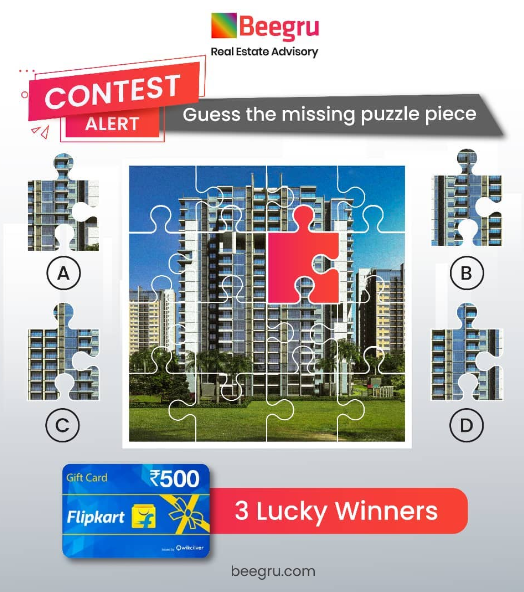 A contest is a great way to generate interest and engagement on social media. Make sure to promote the competition across all of your platforms and offer a prize that would be enticing to your target audience.
For example, you could offer a free home staging consultation or a gift certificate to a local home furnishings store. Be creative and make sure the prize is something that will appeal to your target market.
Ask Your Old Clients to Tag You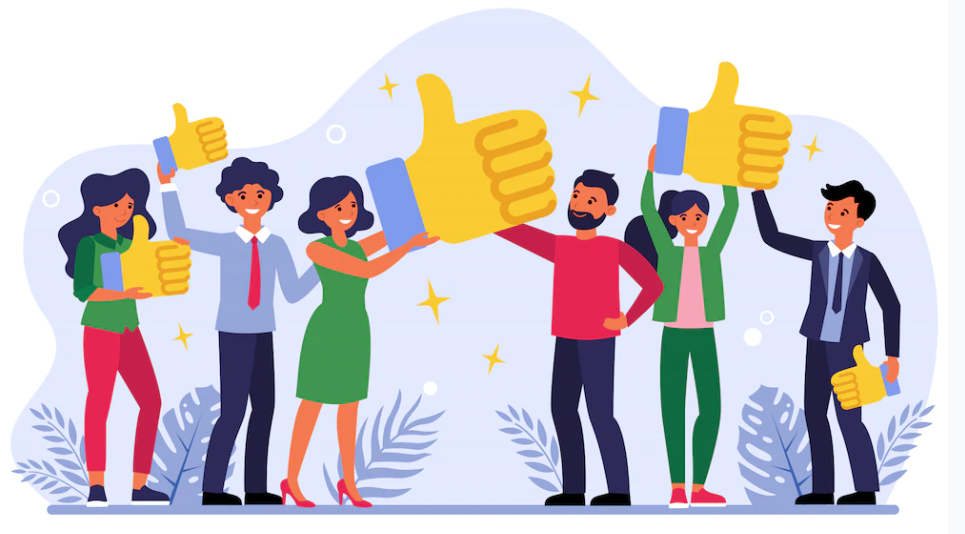 If you're looking to increase your social media presence and reach more potential clients, one strategy you can use is asking your past buyers to tag you in their posts with the property. When your past clients tag you in their posts, it helps increase your social media visibility and builds trust and credibility with potential new clients.
This is a great way to get some free marketing and exposure for your business, so be sure to reach out to your past buyers and ask them to tag you when they post about their purchases!.
You can maximize your social media presence and reach more potential clients by following these tips. Stay active and engaged, use targeted content, and take advantage of the various features of each platform to create a successful social media marketing strategy.
Conclusion
Utilize the right tools and follow these tips to maximize your social media presence and close more sales. Remember to keep your accounts updated and post engaging content that will capture the attention of potential clients. You can use social media to build relationships with potential customers and increase your business's bottom line with little effort.