Branding Templates are legit nowadays, no wonder the ever-evolving digital footprint raise its demands. As you know, branding and promotions are now attempted with a reputation management approach.
Building a BRAND is not possible overnight. Putting the right tools to use, you can empower your business to market itself.
You can either do it all on your own or hire professionals. Some startups would rather prefer it as DIY than hiring professionals who may charge bucks that are out-of-budget. Even if you can afford outsourcing branding but want to try hands-on branding material design, welcome to PhotoADKing.
10 Popular Brand Assets for all Business
1. Logo
Brand Identity Design starts with a logo itself. It's okay if I don't have a logo – says no one ever! Small to large businesses and even freelancers have a logo. When you are gear-up to make it a 'brand', start with logo designing first.
2. Business Cards
Digital Marketing is not new but business cards are not old-fashioned either. It still marks a classy & professional impression whenever handed over to anyone.

Business cards are obvious but your design should not be. Grab some cool business card ideas to increase the chances of keeping your card.
Business cards are one of the oldest and evergreen marketing techniques now brilliantly employed as a part of branding kits. You must have seen a synchronized brand identity design. It comprises of every branding material synced with color combination, pattern, and everything that surrounds.
3. Flyers

Irrespective of other branding assets, you cannot think of flyers to be included in your marketing toolkit always. Some businesses don't even need it while some find it essential. It depends on the type of business you own.
For instance, a newly opened restaurant can distribute flyers in the newspaper with it's opening offer & menu for nearby areas. Such distribution gets difficult when you own an import-export business because your target audience is totally different & if you opt for local distribution, most laymen can't even understand what is being marketed. Choose flyers wisely and conduct research if it will yield expected results or not.
4. Brochures
Brochures, be it online or offline, gives a brief introduction to your business. Design your brochures straight to the point by applying preferable font styles, punchlines & more. Grab some brochure designing tips & tricks beforehand to make it a successful brochure from all aspects.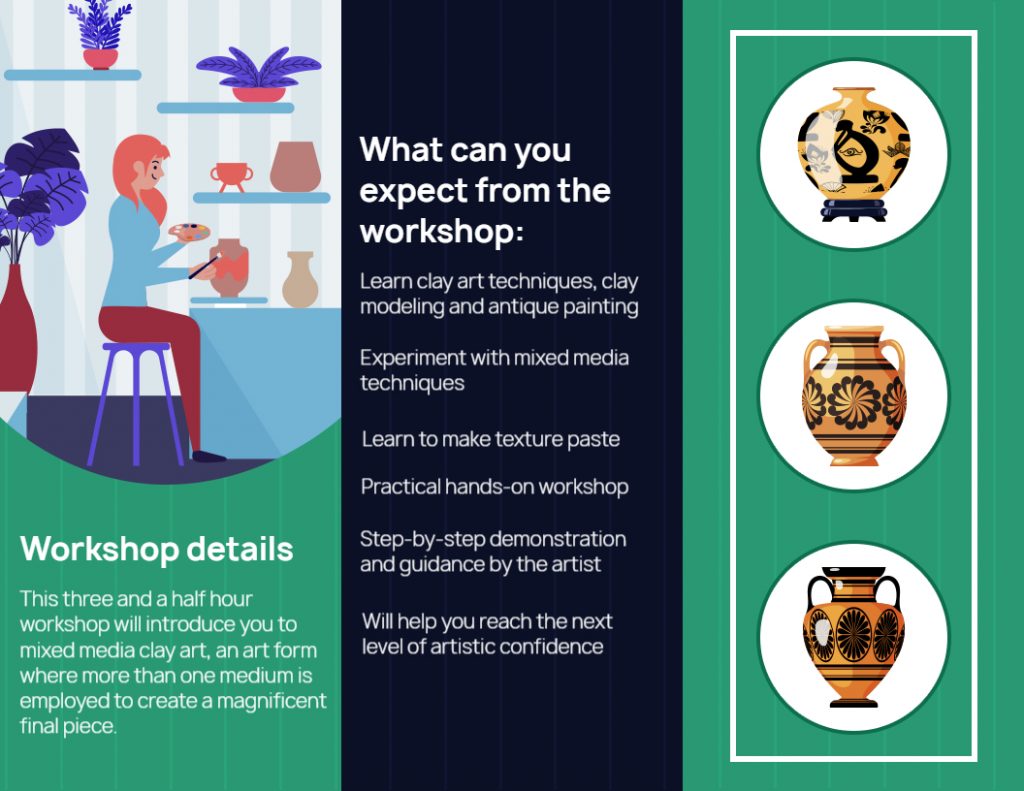 5. Posters
You may need to promote your brand with big fat banners and you'll need attractive posters. Don't get confused between banners and posters as they mean the same thing. It's eye-catchiness drives leads & there is no business who thinks that they don't need posters for brand promotion.
6. Product Ads
Product Ads are an inevitable part of brand identity design. Be it a digital service or touch & feel product, it makes the brand. After all, a business is known for the product & services it provides. Be it paid or free advertising platforms you showcase your products on, make sure that your product ads are just as it should be.

Here are a few instances that make for a professional approach to Product Ads hard to identify that it is not done by professionals but you!
7. Roll Up Banners
When at a major event, it's a go-grabbing chance to utilize roll-up banners for advertisement on-the-go. Check out eye-catchy & classic banner templates & find your match.

8. Social Media Posts
Businesses now prefer to 'design' social media posts than just posting images or videos. Be it a testimonial, upcoming offer or just a newly launched product to show to the world, a professional social media post design makes it impactful.
Anyone visiting your business profiles finds such a gesture as corporate identity elements. After all, when you channelize everything according to your brand, why should you leave social media templates behind?
Whether it is your Facebook, Instagram, Snapchat, Twitter, or Tumblr post or story, you'll always find a suitable template design to add up to your profile. Tap to edit!
9. Blog Graphics
For businesses that maintain a blog, there is more you can do to make it interactive. Blog cover image or in-blog pictures originally created by you should have a balanced look & feel. Use it as a powerful tool, as described by the brand styling guide.

Tip: Always Customize Dimensions for your Blog Cover Image without fail because the size varies from blog to blog.

You will surely share your latest blogs on social media or regular readers of your blog will have a surprise element to come across. It evokes an excitement among the readers to hit the blog at least once & see what has been posted.

If you have a blog & haven't tried this yet, you're missing out a vital element. Go for it!

10. Letterhead
A letterhead reflects the company's professionalism and correspondence. For any business, it has become a mandatory stationery item. Letterhead is practiced for decades and is still in practice. Don't forget to count on a professionally designed letterhead is one of the critical brand assets.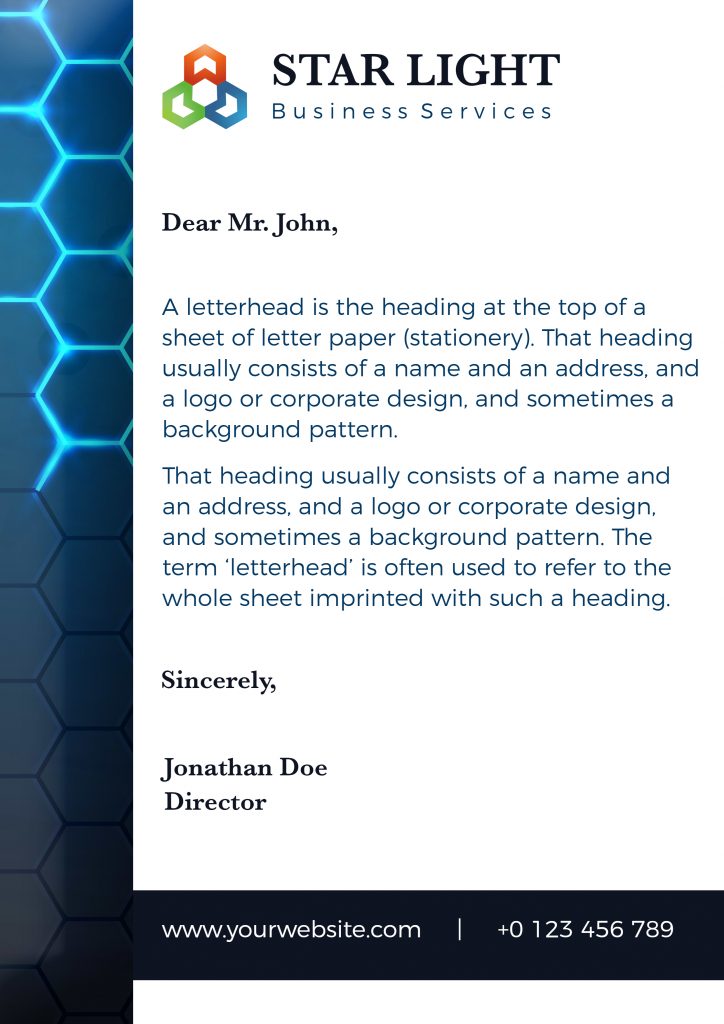 What's your master-stroke?
The above-mentioned ones are the essentials of branding. These days, people who have just started their business are promoting their business using different branding elements. However, every brand has its own identity & so employ unique ways to be remembered.
You may feel overwhelmed to amplify promotions with as many branding materials as possible, but wait!
Do you know? Product Branding designing is gaining ground these days. It's a brilliant strategy to be in the eyes of your target audience by different means, all intending to brand popularity.
Those who avail branding services from graphic designers or any marketing company may know this already. A pensive logo brilliantly utilized on a mug, clock, calendar, pen drive, etc is not everyone thinks of.
It may get quite pricey but you have to make some efforts to do things differently. Your conversions will shadow your investments in no time.