Are you struggling to effectively promote certificates and recognition for your achievements or business endeavors? Whether you're an educational institution, a small business owner, or an individual looking to showcase your accomplishments, the challenge of promoting certificates can be daunting.
In today's fast-paced digital world, it's crucial to stand out and ensure that your certificates get the recognition they deserve. To simplify this process, we're introducing a certificate maker tool. With it, you can effortlessly design eye-catching certificates that not only grab attention but also make your recipients proud. Explore our certificate templates now to begin showcasing your achievements with ease.

In this article, we will provide you with the best practices to promote certificates like a pro.
---
Why Promoting Certificates is Important
---
In today's competitive job market, having a certification can make all the difference when it comes to standing out from the crowd. Certifications not only demonstrate a commitment to professional development but also provide tangible benefits that can help individuals advance their careers. But for that, you need a professional certificate layout; you can check our certificate layout design ideas blog here.
Boosts Credibility and Authority
Promoting certificates boosts your credibility and authority by showcasing your expertise. It signals your dedication to acquiring skills and impressing clients and employers. This builds a trustworthy professional image, opening doors to better opportunities and increased income.
Helps Build Trust with Clients and Employers
Promoting certificates builds trust with clients and employers, showcasing your dedication to learning. This boosts confidence in your skills, fostering better relationships and business prospects. It also sets you apart from competitors, increasing your chances of gaining clients and job offers.
Increases Visibility and Enhances Professional Network
Displaying certificates on your resume and LinkedIn can boost your visibility and expand your network. This can attract potential employers and lead to new connections and job opportunities. It also helps you stay updated with industry trends, improving your skills and professional value.
Helps Advance Career Goals
Promoting certificates boosts your career by showing dedication and investment in growth. It signals commitment to employers, paving the way for better opportunities, higher pay, and increased job satisfaction.
If any of your friends or family members looking to create an award certificate but don't have ideas on how to make it. Then you can suggest to them our blog on how to award certificate guides, which may help them more in creating certificates.
---
Best Practices To Promote Certificates
---
Promoting certificates effectively is crucial for both individuals and organizations looking to validate their skills and achievements. Whether you're promoting educational certificates, professional certifications, or any other type of certification, here are some best practices to consider:
Highlighting Certificates on Websites and Social Media
To boost your certificates' visibility, showcase them on your website and social media profiles. Add them to your bio, achievements, or a dedicated page on your site, with details like certificate name, issuer, and date earned. This highlights your expertise effectively.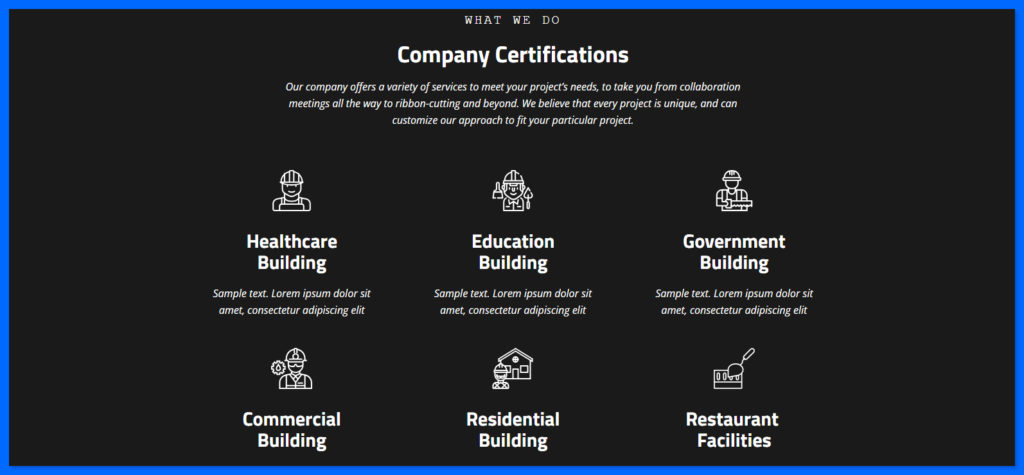 When it comes to social media, consider adding your certificates to your LinkedIn profile. You can also share your certificates on other social media platforms, such as Twitter or Facebook, to reach a broader audience. There are different types of certificates; if it is an appreciation, award, or training certificate, you must share these certificates on your social media profile.
Add certificates to your email signature.
Another effective way to promote your certificates is by including them in your email signature. By adding your certificates to your email signature, you can make sure that every email you send serves as a reminder of your expertise and accomplishments. This is an easy and subtle way to promote your certificates without coming across as boastful.
Displaying Certificates in Your Workspace or Office
Displaying your certificates in your workspace or office can help you create a professional and inspiring environment. You can frame your certificates and hang them on your wall or place them on your desk. This can serve as a conversation starter and help you build rapport with your colleagues and clients.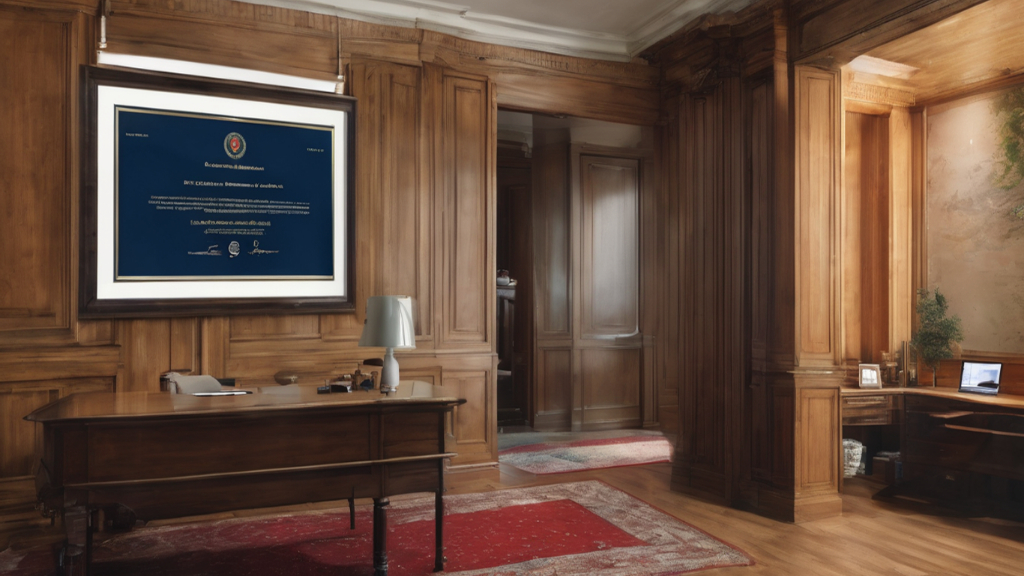 Include Certificates in Your Bio or Introduction
When introducing yourself to a new contact or colleague, make sure to mention your certificates. For example, if you get an award certificate in a sport, you should mention it in your bio. This can help you establish credibility and demonstrate your expertise in a particular area. You can include your certificates in your elevator pitch or as part of your introduction during meetings or presentations.
Creating Blog Posts or Articles About Your Certifications
To boost your certificate's visibility, write blog posts or articles in your field. Share them on social media or submit them to relevant publications for a wider reach, showcasing your expertise and commitment to learning.
Sharing Knowledge at Conferences
Offering to speak at events or conferences related to your area of certification can be a powerful way to showcase your knowledge and promote your certificate. By presenting at a conference or event, you are demonstrating your expertise and providing value to others in your field.
Join Professional Organizations and Highlight Your Certification
Joining professional organizations related to your field can provide you with access to valuable resources, networking opportunities, and industry-related news. It's an excellent way to stay up-to-date with industry trends and showcase your commitment to your profession. Additionally, mentioning your certification during professional events can help you stand out and attract potential clients or employers. All these practices to promote certificates will help you to boost your career.
You should also read the guidance on how to make a certificate online. Which helps you to create professional certificates.
If you like what you read on our blog, you might also be interested in checking out some of our other blogs.
---
Recommended Blogs
Standard Certificate Size and Dimensions
Certificate Layout
How to Choose the Right Certificate Size for Your Design
The Ultimate Guide to Choosing the Perfect Certificate Font
Different Types of Certificates
Certificate Border Design Ideas
How To Use Certificates For Marketing Your Business
Certificate Background Design Ideas
---
Conclusion
---
In conclusion, promoting certificates can be a great way to enhance your skills and career prospects. Whether you are looking to advance in your current role or switch to a new industry, having the right certifications can help you stand out from the competition. However, to truly reap the benefits of your certificates, it is essential to promote them effectively.
By following these best practices to promote certificates, you can increase the visibility and value of your certificates and, ultimately, boost your career prospects. So, what are you waiting for? Start promoting your certificates today!