The blog has been a popular means of earning money online ever since it started, and has spread as one of the most common side gigs of many professionals around. The same goes for businesses and individuals alike as they tap in to explore the benefits of engaging with users online through content and relevant marketing strategies.
While setting up a blog website may sound intimidating for someone who is technically introverted and lacks IT skills, I would have agreed to this paraphrase if it were the nineties! However, setting up a blog and running it is easy today and demands little technical effort.
With that said, let's not waste any more time and get started with how to start a profitable blog!
But before we begin, let us look at some interesting statistics, facts, and figures related to blogging that make it so popular and a lucrative industry for brands and publishers alike in today's date.
A Few Relevant, Informative Facts About Blogging
Talking of Quantity, almost one-third of the websites that exist over the Internet today are blogs. That means out of nearly 2 billion websites that exist today, over 600 million websites are blogs that garner over 77% of the internet traffic globally daily. Furthermore, of these 600 million-plus blogs, almost 4.4 million posts are published every day.

These stats are enough to reflect on the strict competition blogging has to offer in today's date, where the Internet is itself in its thirties!
Talking of Blogging Revenue, if you are planning to start blogging, you are possibly planning to join the community of 100 million-plus bloggers worldwide! Unfortunately, as per stats and research conducted, only 13% manage to make enough money to call blogging their source of mainstream income. However, almost 70% of bloggers still tend to earn well around $2000 a month from blogging, making it a good-to-go side gig for those interested.
Then there exists the cream of nearly 6% of bloggers who generate a revenue of over a million dollars a month from blogging, and that's something that makes it so popular.
While the money involved shows how lucrative blogging can be, the stats also prove how typical the competition can be, at least to reflect the amount of effort successful money-earning blog demands!
However, not taking these stats in a regressive fashion and focussing on the good parts, this work is still the least tech demanding and only wants an individual to be a good writer or content creator, with passion towards creating meaningful content in a respective topic or subject matter of interest. That being said, let's start with our Step-by-Step guide.
The guide has been divided into 5 parts, namely:
Setting Up A Blog;
Going Live;
Customising the website design;
Monetising the website;
Promoting the website;
And the content has been furcated into a step-wise process for the ease of understanding it for beginners. Visitors with prior knowledge and understanding may directly skip to the required step by referring to the given Table of Contents!
Without further due, let's begin!
What is a Blog? What Does Blogging Actually Mean?
Before deep-diving into the topic, let's have a look at a couple of references on how they define a blog and what blogging is:
As defined by Wikipedia:
"A blog is a discussion or informational website published on the World Wide Web consisting of discrete, often information diary-style text entries with the last entry coming at the top. A blog is a place on the Internet where a writer(s) and readers discuss and share knowledge, with the two sharing similar interests."
As per Merriam Webster Dictionary:
"A Blog is a website that contains online personal reflections, comments, and often hyperlinks, videos, and photographs provided by the writer(s).
It is a regular feature appearing as part of an online publication that is typically related to a particular topic and consists of articles and personal commentary by one or more authors."
Definitions make the term quite self-explanatory, and I believe it doesn't demand more detailing.
What is Blogging?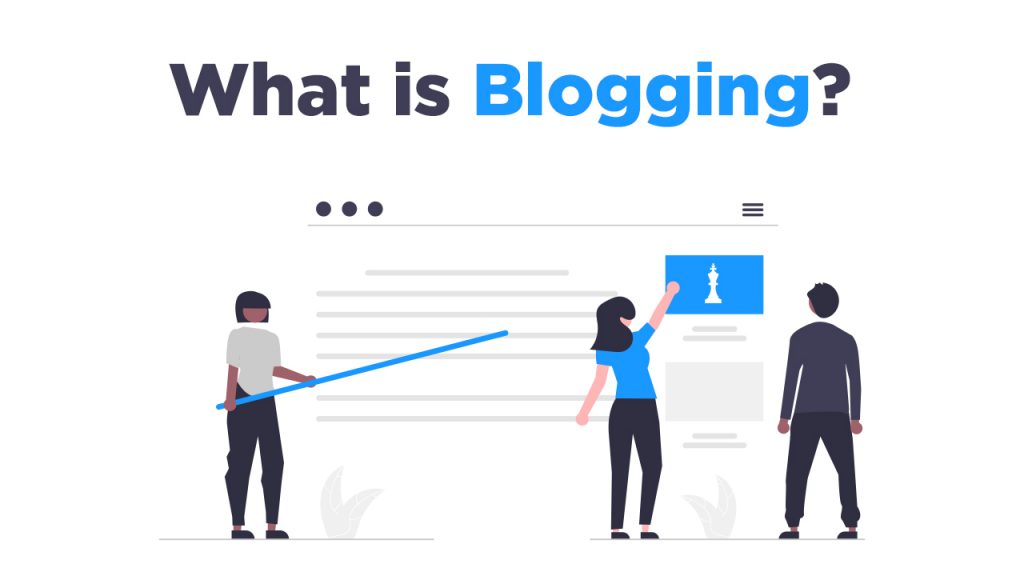 Blogging can be understood as the set of skills required to successfully operate a blog website. This encompasses all the activities included in running a blog right from the selection of niche, setup, planning, and executing appropriate marketing and content strategies on the website.
Similarly, a blog owner who runs it successfully is called a blogger. If you look at the actual intent of the terms, blogging and being a blogger is more than what has been said above. Defining one can be a difficult job as it needs an individual to be more than just a content creator to be a blogger! Not to worry, though; this will be explained in a more elaborate manner in the coming sections!
What Does It Take to Make A Blog Profitable
Blogging is more than just posting content on a website. It's more related to the passion for the subject matter of interest and sharing that passion with individuals with similar interests through discussions, opinions, and knowledge sharing, and through engaging with the community of such individuals. However, at the end of the day, it's the passion for your interests that'll motivate you to create content and share it with others and is the actual fuel of every True Blogger.
Does It Require a Person to Be Tech-Friendly to Be a Blogger?
Without wasting your time, a straight answer to this is a NO! You need not be typically tech-savvy and IT-friendly to run a blog. Instead, be a little web-friendly computer-friendly, and that's all you need to be to start and run your blog. 
While deploying an HTML blog website may sound typical and cumbersome, this is not the case anymore as there is a variety of user-friendly content management systems (CMS). CMS are platforms that offer website-building features as per the webmaster's preference. So, for blogs, several CMSs available to choose from that help you create a hassle-free and utterly customizable website requiring the slightest understanding of the Internet and technology to start with. 
Rather than saying that you need to be tech-savvy to be a blogger, you just need to learn how to use a CMS which won't cost you more than a couple of hours of investment getting friendly with the CMS features and functionalities.
With the preliminaries, all explained, it's time we start with the actual steps of setting up a profitable blog!
STEP I: STARTING A BLOG – THE SETUP PHASE
First of all, you should create your own blog logo before starting to create blogs. here're our easy-to-customize blog logo templates.
As mentioned earlier, blogging is about being more than just a writer and content creator. It is more related to the passion for their interest and is the driving force for any blogger to create content. But then, beginner blogger needs to select the topic of interest they have a passion for to do it long enough to achieve quantifiable and meaningful results. But before choosing the "Interest" and topic for your blog, it's important to understand these two aspects:
Understanding the Type of Blog and Where You Can Fit In:
While there are websites that offer a wide range of varieties in terms of types of blogs that exist, for the sake of clear understanding as a beginner, we will restrict this to simple 5 types based on the kind of content media they support to generate the content:
Textual content blogs
Photoblogs
Video blogs
Audio or podcast blogs
Edu blogs
Most of them are self-explanatory; however, in today's date, the textual ones often carry a blend of all other forms, and a standard blog often brings content in the form of text, video as well as a podcasts. But then, video blogs and podcasts also happen to have dedicated platforms that are more effective for that purpose than a dedicated website. However, vlogging, video blogging, and podcasting are entirely different from text blogging and may have to be worked out with other content creation approaches.
To start creating blog videos, here're our easy-to-edit blog video templates.
---
Some Interesting Stats Related to Blogging Revenue
As of 2021, text blogging is the primary revenue source for most bloggers, with almost over 45% of bloggers involved in text blogging. So, we will stick to text blogging and skip the part of vlogging or podcasting for the sake of this post and keep the information restricted to this subject.
Selecting A Niche or Blog Topic That's Trending, Relevant, Of Interest, and Profitable
Keeping in mind that we need a profitable and revenue-generating blog, the planning for such initiatives involves goal setting, benchmarks, and restrictive timeline management for setup, deployment, and execution. A blogger working for money would want their investment of time and hard work to pay off effectively and efficiently, for which the proper selection of blog themes and niches is pretty much necessary.
For this purpose, it is sometimes required to think logically that a blog should work on a trending, relevant topic that's in sync with your interests to drive value to that niche and engagement to your website.
To reach a conclusive decision, we would take the help of a few critical statistics and help you analyze what's on the table when you walk into the game!
Consider the following researched statistics presented by RankIQ's Survey done in 2021. Depending on the trends, it's evident that Food Blogs attract the most sessions of users per month and stand out as an exception with a median revenue generation slab of $9000.
Not far behind in the list are Lifestyle, Mom, and Travel blogs scoring nearly $5000 of revenues in median values.
These niches also have the most significant shares of user sessions conducted per month, with Food Niche Blogs standing out at almost 10% of websites scoring over 50,000 countable sessions a month.
Niches such as Business and Finance stand as an exception. Although at the same time, they don't manage to go for larger shares of traffic in terms of monthly user sessions scored, they still tend to generate a healthy revenue with the average Business and Finance Niche blogs earning a median income of ~$9000, that's near to what Food Bloggers make on an average.
On the other hand, niches such as Outdoor and Gardening, Beauty and fitness, Pets, Tech, and others fall in the lower segment of the website, sharing 50,000 website traffic a month. However, depending on the revenue generation strategy, each niche can be equally fruitful and pay off for the blogger when done the right way!
STEP-II Starting A Blog – Selecting A Name for the Blog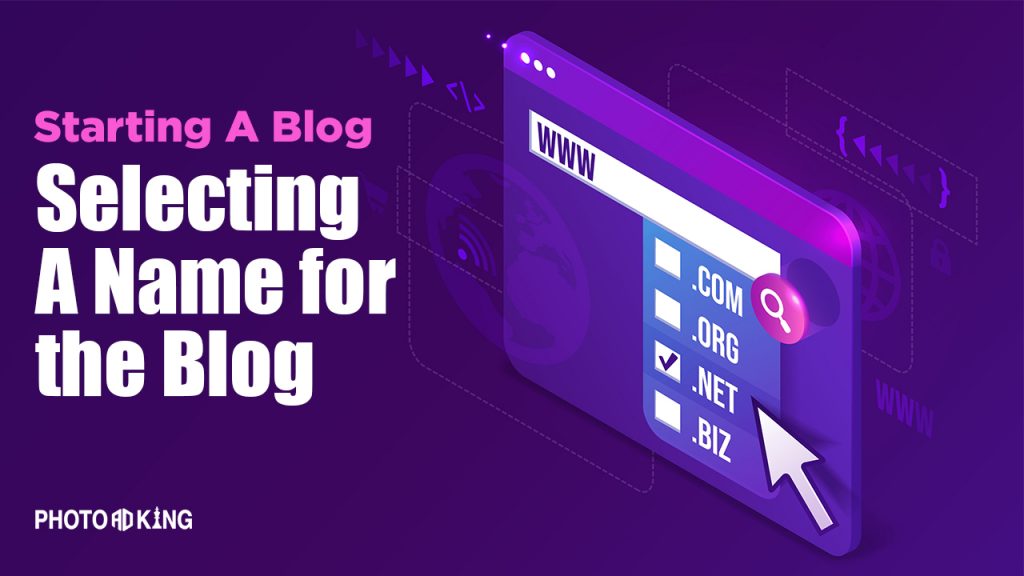 Once you have decided on what niche you are planning to select, the next step is to get a cool, relevant, and catchy name for your blog that justifies your niche and your intent for blogging. Bloggers usually name their blogs depending on their personal preferences, in the form of hobbies, interests, or specific events and life experiences. This, however, does not limit the creativity of a content creator, and you are certainly free to play with any name, as long as that particular selection is unique and available.
This part of blogging is considered preliminary, and you should be sure of the name selection firsthand (if you haven't already).
If you struggle to work out a good name for your blog, you can always take help from the hundreds of name generator tools online to get ideas, pick a name, and get started. Simply search for website name generator tools online, and you will get plenty of ideas for the same.
STEP III – Starting a Blog – Preparing to Go Online
Before we proceed with setting up a blog, here are a couple of things that you need to understand:
Going for the Right Content Management System to Manage Your Blog
Setting a blog using core web languages is something not even the technically sound individual would prefer. Doing so would mess up the whole blogging process, as managing it all at the back-end processing web pages using languages can be daunting and heavily time-consuming.
To ease things up, several blogging dedicated Content Management Systems are available to choose from for setting up and running a normal blog hassle-free. Most of these CMS are user-friendly, have a really easy-to-use back-end to manage things up, and most of these CMS has a simple WYSIWYG editor to keep things simple and edit everything at the website front-end with ease.
Like we did before pushing you on for typical decision-making, here are some statistics to help you understand how CMSs have been performing and which one empirically sounds the best or most favorite of them all.
One of the best preferences for any blogger is WordPress; however, there are other platforms like Blogger, Weebly, Wix, etc., that offer similar services of Content Management Systems. But as far as scalability, user-friendliness, and community support are concerned, WordPress serves as one of the easiest and best means to establish and run a blog with seamless scalability and integration possibilities. In the meantime, this fact cannot be denied that other CMSs have significantly improved and upgraded themselves to better versions. So, you should feel free to get along with a new CMS and learn & experiment with new ones yourself before coming to a conclusive decision depending on which CMS you think is best and most preferred for your blogging preferences.
Free or Self-Hosted Blogs Vs Owned Domain Blogs: Understanding the Differences
Once you visit CMS platforms like WordPress, Wix, Blogger, and Weebly, you will be able to access the back-end dashboard panel of these platforms to build free websites instead of what you might have heard of, that is, website setup requires investment. 
While this freeware is a great option for testing the functionality and features of that platforms, they are never enough as:
these free domains (subdomains, in fact) on such CMS platforms come with extensive limitations, and scalability is limited;
You share your site's authority with the CMS you select rather than creating your website's own individual authority.
When it comes to revenue generation, free or Self-Hosted vs Own hosted blogs often cannot be compared. Still, owned domain blogs perform way better when it comes to scalability. Besides, self-hosted blogs carry minimal features, and functionality and scalability cannot be escaped even at the early stages of blog growth. You will have to eventually go for paid plans and own a proper domain to utilize the CMS to the fullest.
REVISITING STEP II Looking Up the Blog Name to Check for Availability
Once you have selected your blog name, the next step is to go for the domain. There are several domain reselling platforms to choose from when looking to buy your domain, GoDaddy, Name.com, and Google Domains are there, to name a few. 
Once name availability is assured, you will also have to select the extension for the site. While .com is the most common and most preferred extension, there are other options as well, such as the. xyz, .io, or country-specific, depending on your preferences. All of them work similarly when considering the 'Turning A Website Profitable' factor, so you're free to make your choice here. However, as a pro tip, I recommend you go for a country-specific domain extension as long as your target audience is limited to a country region. 
When going for free options (or self-hosted plans) with a CMS, you will again get a chance to select the name for your blog, however, this time, it will not be an independent domain but a sub-domain with a fixed primary domain name (usually the name of the CMS) along with a non-changeable extension, usually the .com.
Figure A – Pricing Plans – Self-Hosted vs Free; Example from WordPress.com
STEP IV – Going Live – Getting A Host Provider and Getting The Website Live
While self-hosted options for blogs are always available (with certain restrictions, of course), if you are purchasing a domain name for your site, you will need a hosting plan to deploy your blog. There are again, two options here:
Hosting on Your Own Computer: (Absolutely Not Recommended)
This is an option available to bloggers and any website owner; you can host your website on your computer and make it available to the Internet, but then, it would require you to keep your machine ON at all times as long as you want your website to be open to the public. Also, it will expose your computer and your personal network to the vulnerabilities of the Internet, so without proper security measures and arrangement of a sound machine that runs 24×7, it's best recommended to not go for this option.
Going for Paid Hosting Plans:
Paid hosting plans serve their best purpose for any small-medium business and websites and are, at the same time, cost-effective considering the technological complexities, security, and run-time power concerns you would have to worry about in case of hosting on your own system. In addition, there are thousands, if not hundreds, of hosting providers offering a variety of attractive offers and easy-to-follow payment facilities to serve you the best-in-class services.
As beginners, it is crucial to understand that there are multiple types of web hosting plans to choose from, so it's essential to understand which plan would work the best and be feasibly practical depending on your blogging budget.
There are 4 standard hosting plans that commonly exist in all host providers, and they include:
Shared Server Hosting Plans
Dedicated Server Hosting Plans
Virtual Private Server Hosting Plans
Cloud Hosting Plans
While all the latter three mentioned plans are great for big enterprise-level websites and offer greater server scalability, I would personally recommend users explore the shared server hosting plans of various host providers and select the best ones for their preferences. These plans offer the most cost-effective and economical ways of creating a blog. When there is money involved, and you are a beginner, I recommend keeping the investments intelligent, low, sufficient, and susceptible enough to sustain your blogging needs. Try tapping into the pricing plans, you are sure to get some sort of beneficial offers such as the first-month free trial hosting, or other offers to help you test the hosting provider and make your decision before you finalize your investment!
Note: If you select a hosting provider different from your domain seller platform, you may have to get your DNS updated in the records of your website details from where you purchased the website. The DNS details are usually available at the server end provided by the hosting provider platform. They can be easily found and updated from where the domain has been registered.
If the hosting provider and the domain registration platform are the same, you don't need to update DNS, and it all starts predefined.
STEP V – Going Live – Installing the CMS To Deploy the Website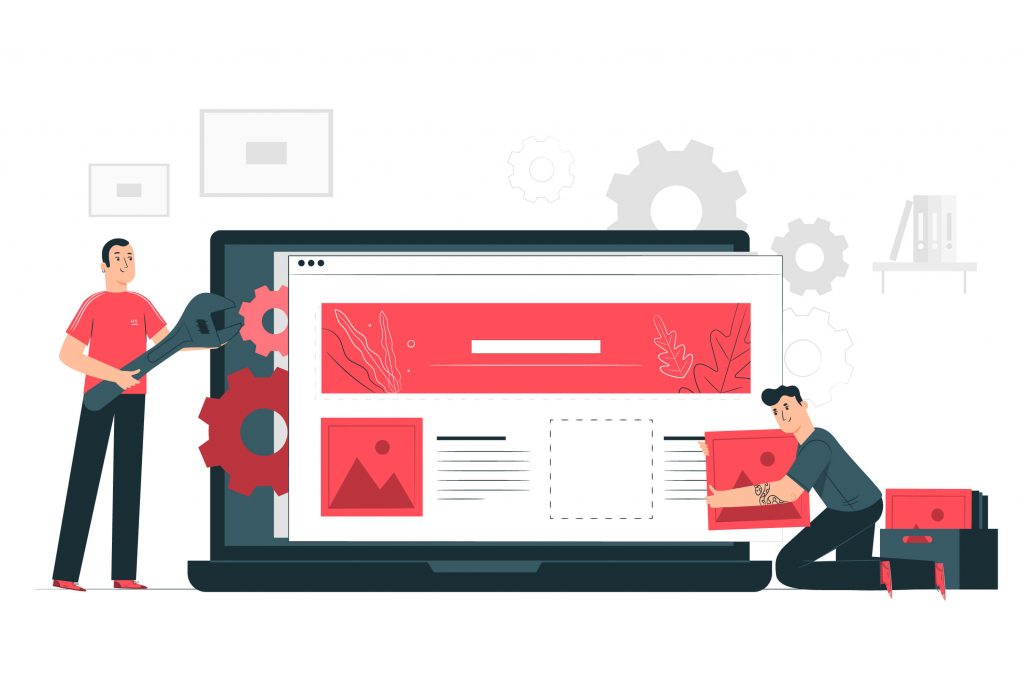 Once you are done with the previous steps, it's time to install a proper CMS on your website and get going. In the case of choosing pre-hosted CMS like Wix, or WordPress.com, you would not have to mess with the CMS installation process and proceed with the next step. Also, several web hosting providers offer pre-installed WordPress if you are planning to host a WordPress blog on your rented server. For such instances, the instructions to follow are easy to understand and are suitable for any beginner looking to get a simple blog set up. 
However, if neither of the aforementioned is your case, then it's best suggested to proceed with the manual installation process. You can always find easy WordPress installation in your CPanel (Linux Servers) and Plesk (Windows Servers). The process is dead simple, so rather than algorithms everything (As they say, a picture is worth a thousand words!), let the screenshots do the magic!
For CPanel
Logging in to your Cpanel, you will find the following Dashboard preview. In case, if the preview is somewhat different than this screenshot, simply look for the Softaculous App Installer within the Menu.
You will find the following screen once you have navigated to Softaculous.
STEP VI – Going Live – Customising Website, Making Necessary Changes and Updates
Once your WordPress installation is complete, you should select a blog theme template for your website to make it look more presentable and better design-wise. The same can be generalized for any other CMS that you prefer. Let's go through these mandatory generalized processes one by one: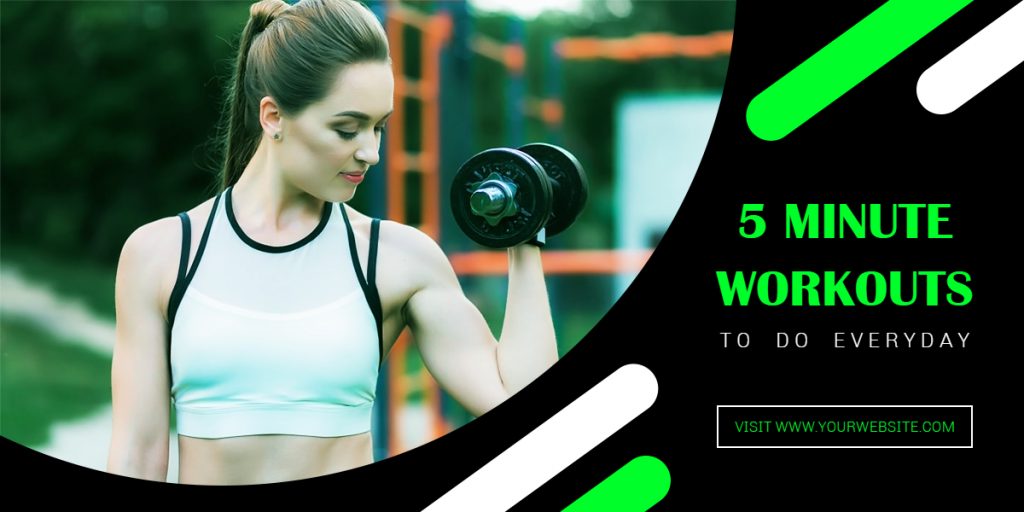 ---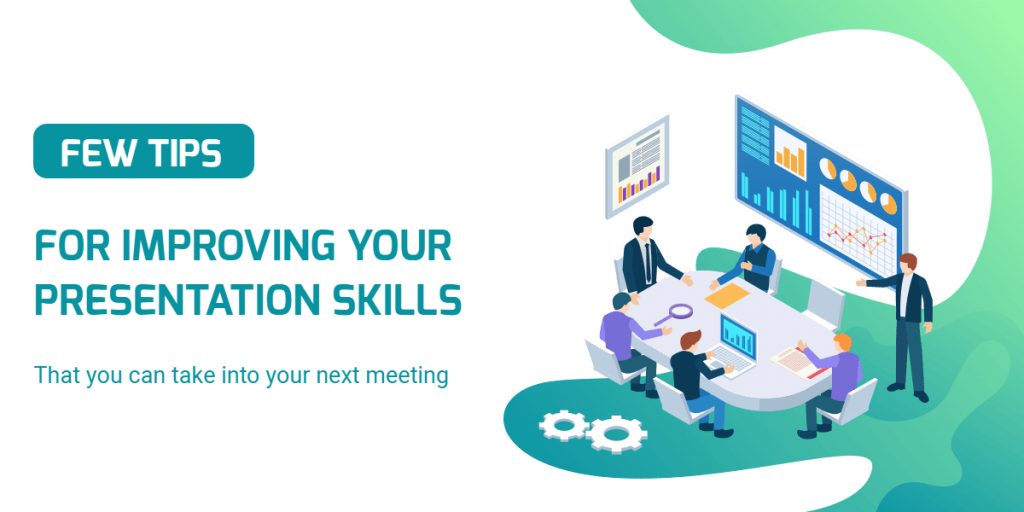 For any website, it is vital to design the looks, make it appealing with relevant blog images and use appropriate page and text designs to make it look better. Technically, this would require you to learn CSS and Javascript, which is 100+ hours of tutorial work and would require a lot of practice to perfect. However, you can always go with the free and paid blog templates designed specifically for your niche and your blog's title. Of course, paid ones, courses, offer high-end design features and superior compatibility with devices and browsers.
Choosing the template is not always all; you will have to customize the template and add the elements of your own blog to it. For example, you will need to add a proper Blog Name with a title and Subtitle and add a relevant logo. These settings are pretty easy to perform once the template is installed and can be seen under the Appearance>> Customise setting at the left-hand sidebar of the dashboard panel.
Similarly, for other CMSs like Wix, this setting is available under the Website Theme Settings section. (Refer to Screenshots)
Any standard blog would carry a specific set of pages that would essentially include (and the ones pre-built templates often come with)
A Home Page
An About Us Page
A Contact Page
Policy Page
Marketing/ Revenue Form Pages (if needed)
One of the pros of choosing a customizable pre-built template for your blog design is that you don't have to worry about the layout of those pages, simply push the content as per your blog website, and you are good to go. 
Policy pages are a required part of any blog since a user visiting a website interacts with the website server and some sort of data exchange takes place for proper communication, it's necessary to deploy such policies that waive off your responsibilities of any mishaps from people accessing your website.
Besides, this is also an important feature you would want to include if planning to monetize your website and its content. Privacy Policy, Terms and Conditions of Use, Disclaimer Policy, and Advertisement Policy and the most common policies that need to be included in any blog monetizing. While many CMSs offer a custom pre-built version of these policies, you can always go online for Free Policy Generators and get one ready for your website hassle-free.
Once all the pieces of setting and deploying a blog are done, it's time to focus on making it profitable and the techniques of doing so!
Also, read latest blog image design ideas and tips
STEP VII – Making A Blog Profitable
Beginners must understand how a blog can earn money and revenue online. Before planning out the content structure and strategy for the blog, it is essential to select the channel of blog revenue generation to justify the intent of making the blog earn money. Let's look at the various channels that can help monetize a blog.
Channels of Revenue Generation for Beginner Bloggers
As stats say, almost 50% of blogging bloggers earn money from their blogs, and there are good reasons that it would do so! Why? Because there are various channels available in today's date open to a blogger to help score some dollars and help them pay a few bills! A few of those noteworthy and easy-to-approach revenue generation channels are:
Revenue through Ad Space Selling
Revenue through Affiliate Product or Service Selling
Revenue through Sponsored Content
Revenue through membership
Revenue by flipping your blog (once it has gained some authority)
Revenue through Ad Space selling carries one of the highest weightage in revenue generation, and most bloggers rely on it for their income. This is also one of the easiest ways to earn money, that is, through the various pay-per-click models that different Ad Networks have to offer. There are plenty of options to choose from with Google AdSense, MediaVine, and AdThrive, to name a few. 
Similarly, affiliating with products and services that share a similar interest demographic target can be one of the sources of revenue for bloggers. However, contrary to the previous revenue model, where you get paid for ad views, the income depends entirely on clicks, lead generations, and sales. For this reason, affiliate sites carry somewhat a different content approach when defining such blog posts. They essentially require a deep interest and understanding of the product or service so being promoted.
If you need to come up with a header, here're our easy-to-customize header design templates.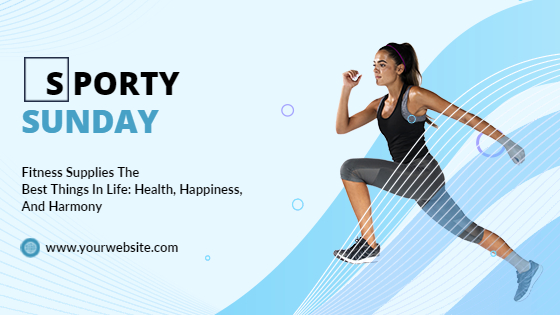 ---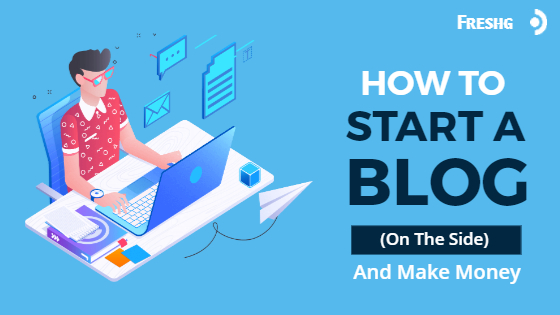 Sponsored content fetches a good deal of revenue to authoritative blog sites carrying a healthy monthly traffic footfall.
The other two forms of revenue generation are typical and considered better for advanced bloggers, so I would be skipping this part for the time being (also to restrict the focus of the content to the topic).
Studying these traits and business revenue models, it's easily reflectable from the above that the most critical factor that would help you drive money from your blogging is getting real user traffic and engaging sessions from those users.
It is the user who will view the ads, click on those affiliate links and click ads, interact with you to know more about your interests, share knowledge; and this is what a successful publisher blog funnel is supposed to work like, and that's what is going to get you paid as well with your website being the endpoint of the primary business funnel (of the business or ad so being promoted on your website). So, all in all, it is the traffic that actually matters. For that, you need to consider and understand the Promotion Aspects of Running a Blog since, without promotion, even the most remarkable pieces of content created can go in vain. Many mainstream movies are great examples of that!
STEP VIII – Promotion For Traffic Means Promotion for Revenue
Today, where blogging is as competitive as it can be, generating revenue hardly ever comes without following a proper promotional regime. Not doing so would simply allow others to leverage this means and score better in competing for your blog, no matter how good you write or present.
Bloggers can use various strategies to promote or market their content. However, most successful bloggers adhere to a complex omnichannel approach for the promotion that essentially involves the following: (and even more but, those 'more' can be generalized under these headings) 
Using Social Media Platforms to Generate Strong Social Signals
Social signals are a great way of driving actual authority and meaningful traffic to your website and blog. This also contributes to driving natural and organic traffic from social media platforms. Social shares and social commenting also help build authority. For people wanting to reach you, social media channels are a great way of providing that safe gateway to interacting with your users. 
Bloggers usually sync their strategy with Social Media channels and often leverage the right platform to drive the right kind of traffic from the crowd of users with similar interests. This can also work as a great community-building initiative with clear access to building PR with key individuals of that niche and the influencers present!
Getting Organic Traffic From Search Engines
Search engines are an excellent means of generating organic traffic. However, as fruitful as they sound, they are also time-consuming, require lots of consistent effort, and need you to practice the skills until you reach a conclusive planner to build your SEO Strategy.
You would want to list over Search Engine Result pages for terms relevant to what you are writing for, and that's where SEO efforts play their part. They help your website reach appropriate visibility over search engines and help you gain the most from the organic traffic and tap into interesting demographics with people randomly landing on their topic of interest on your website while they had been simply surfing or browsing the Internet!
You can always look out for appropriate SEO extensions to help you with essential ON-Page SEO and optimize your site for better reach. These extensions, or plugins, also called add-ons, help optimize your website and help create files necessary to enhance your reach in search engines. Besides, you can resort to various link-building techniques to populate some inbound references to your site. Q&A sites, niche forum communities, and guest blogs are excellent ways to drive valuable and meaningful traffic and authority to your website.
Advertising and Paid Promotions
In some cases, advertising and paid promotion also help drive effective and revenue-generating traffic of interested users to the website. This essentially includes running paid campaigns on platforms such as social media and search engines to drive meaningful traffic to the website.
This promotion strategy becomes adversely effective in cases where returns from User acquisition are high, and your revenue sources are not just limited to ad views but sales and direct lead generation and conversion.
EMAIL Capturing and Campaigning – Integrating Email Marketing in Your Promotional Efforts
Another common way of engaging with visitors is via Email, and one of the most common tactics that bloggers use to capture emails is newsletter subscriptions. Integrating various other effective tactics with your newsletter subscription forms pop-up can make your efforts stand out more and help you get more Email leads for subscriptions. This subscription list can be used to deploy effective blog promotional campaigns and drive even more narrow and targeted campaigns for more micro-niche web blogs. Email Marketing has a usual ROAS of $47 on every dollar spent; that's almost 47 times what you invest, making it one of those paid marketing campaigns that, with proper strategy and idea, you wouldn't like to ignore at all when considering your website and blog promotion.
Some Pro Tips
Aim For Consistency
Make sure you are consistently involved in your passion, blog regularly about it, and engage with the community on a routine basis.
Research Before Create
Analyse, research trends, and understand which keyword would work best for your blog or which blog title to start with. These efforts pay significant in attaining virality as working on trending topics, keywords with low competition, and good monthly search often tends to pay off in terms of user attraction, retention, and in terms of SEO, respectively; a few aspects of promotion that cannot, and should not be ignored.
Set Targets
Set goals for your blog, work on publishing schedules and achieve target traffic as you will work on a website to make money, not just share your thoughts or information. So your work intent must be goal-centric to keep you motivated and dedicated to your work till you achieve your goals. Besides, quantifying something that seems unachievable into smaller steps only makes it look more accessible and helps us recognize our efforts toward our ultimate goals.
Target OmniChannel Approach and Plan Accordingly
Blogging can be a sturdy, time-taking task, and for this reason, many bloggers fail to respond to promotional aspects and often stay behind in terms of promotions. However, with proper planning, it's always possible to strategically plan your work and publishing approach and make the most out of your work from your blog.
Use Analytics
Blogging does not stop at just creating content, posting, & promotion; it also demands you to understand how your website visitors interact. Thankfully, there are plenty of free and paid tools available out there to support your analysis efforts and help you know how you can improve your website to engage users better, experiment with your design, strategy, and content approach, and realize which posts and articles perform better, and which ones need more work. If your blog grows into a fantastic organic traffic-generating website, you should hire the best mail-forwarding service companies so you can focus on other important business-related concerns.
Stay Open to Learning
While there have been efforts to put a complete and best guide for blogging and making it profitable, I would suggest this is just the tip of the iceberg that you are seeing. Many things mentioned here are in themselves extensive courses and require hundreds of hours of practice to learn and perfect; understanding analytics, doing SEO, creating content strategy are there, to name a few.
The field of blogging is faster than it seems, and there are seamless ways of generating revenue if you are scoring healthy and reliable traffic on your blog. Besides, blogging also needs more than just writing or content creation skills; it will require you to promote and market your blog, work and think like a writer, creator, marketer, and promoter. So, for this, I would recommend you be open to learning at all times.
About Author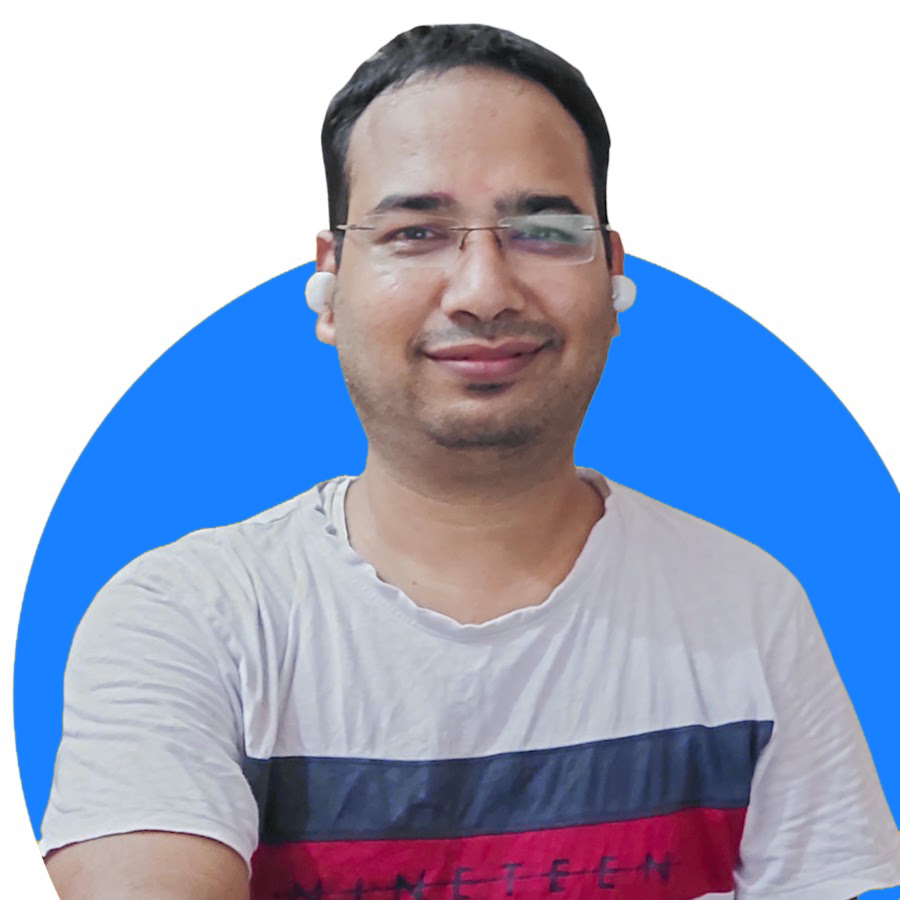 Anil Agarwal is the founder of BloggersPassion.com and Hostingmonks.com blog, a blog focused on Blogging, SEO, and Affiliate Marketing related topics.