New inventive strategies are now being presented in the market on a daily basis, officially taking over the conventional means of marketing. As a result, in order to keep up with today's dynamic environment and to remain in the long run as a brand, you must be strategic in your marketing. Since we are living in a digital world, content marketing has emerged as a new thing for your marketing strategies.
A content marketing strategy is a strategy for growing an audience by creating, preserving, and disseminating regular and consistent information that educates, entices, or encourages strangers to become devotees and then become clients.
Now you have an idea of what it is, but you must know that you need to have a solid content marketing strategy to run a successful marketing campaign—wondering how to establish one effectively? Don't worry; we will guide you through. Continue reading to learn about the steps that should be taken to develop an effective content marketing strategy:
1. Define Your Mission and Objectives:
When developing your content strategy, the first step you should be taking is setting out a mission statement for your content marketing. A mission statement is a short statement that helps you target effectively what is vital and what can be taken lightly in content creation. Having this in front of you will help your content marketing plan stay on track.
Ensure that your content marketing mission statement outlines the following:
Your target market
The material you will be using to communicate with them
The advantage they will receive in return
Besides, your mission statement should also consider what your company will gain. That is where your company's objectives come into play. It would be beneficial if you create presentation slides incorporating all the valuable information so that you can ensure that everyone is aware of what can be done so that they can plan effectively for future dealings according to the requirements.
2. Determine Your Key Performance Indicators (KPIs):
Making goals explicit and quantifiable is the greatest method to attain them, and for that, creating KPIs for your content marketing software would work the best.
By doing so, you can keep track of how you are performing, and whether you are progressing or have met your objectives by now. KPIs will cover revenue, traffic, sales, SEO, and various other areas of digital marketing.
Generally, these would be identified by a certain number. You may, for instance, would like to:
Increase the number of people who sign-up.
Increase the number of visitors to your website
To achieve a specific revenue goal in a particular time period.
To help raise traffic, increase the search ranking of your critical pages.
Increase email subscribers by a particular amount.
Analyzing how much you spend on different campaigns
Keeping track of how much it costs to get leads and close sales.
3. Learn About Your Audience: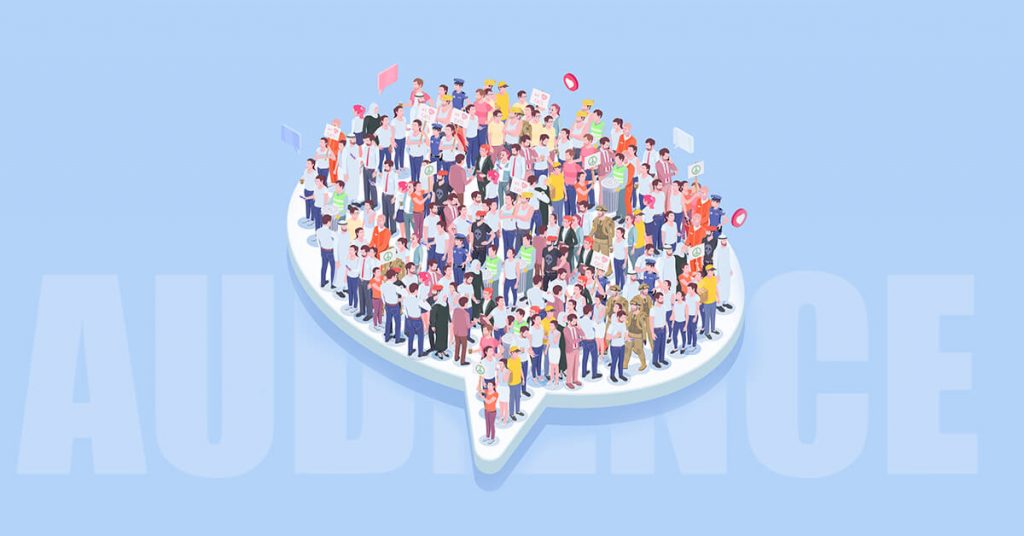 Keep in mind that a good content marketing plan requires a clear understanding of who your target audience is. Doing so will enable you to generate material that speaks to them, which will make your audience engage more with your content. The following are the things you must do:
Obtain demographic information on your website, email subscribers, visitors, and followers on your social media accounts. Such analytics will provide you with the essential information you require about your target audience, i.e., their age, gender, education, and their income, or if they are working or not.
Collect feedback from your present customers. This will provide you with information on What they think of the stuff you are providing right now, what their requirements are, and how you can use your content to solve their problems? Etc.
You can construct buyer personas out of customer feedback and demographic data. You can also call buyer personas, the Customer avatars. Since they represent your ideal customers and readers, enabling you to produce better target content. Your avatars should include knowledge regarding the customer's difficulties, information sources, and behavioral motivators. Having all the discussed knowledge, you will be able to predict; what type of material your audience will respond to, how it will benefit them, and what would pique their interest in it?
4. Examine Your Current Situation:
Many companies already have their content online, whether it's their blog, podcast, social media, videos, or anything else. Many eCommerce stores similarly, trust it to an eCommerce marketing agency. Hence, the next step for you is to determine your current situation. If you already are in the race, then where does your content stand? Then, look out for your content assisting you in achieving your objectives.
You would need to conduct a content audit in order to accomplish this. That is to say:
Keeping track of all the pieces of information, like blog entries and guest posts.
How people engage with your site or your blog content
See how your content is working.
Are your keywords ranking for the search engines
See if your content's social shares
Evaluate what makes a particular content so effective than others so that you know what alteration the other needs.
Lookout and find the content gaps
See if you are overlooking any keywords that should be in your content
Questions of your target audience that you are not addressing
Besides all this, you should also consider how your content stacks up against that of your competitors, as well as see if any new content would fit into the market in order to be unique and stand out among others.
5. Identify The Most Effective Content Channels: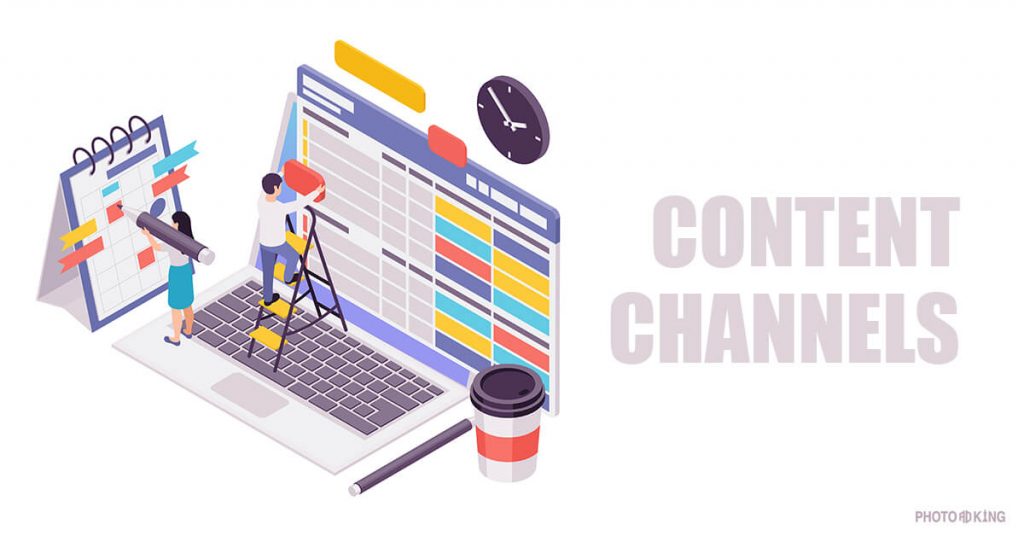 Having done the above research till now, you would get an idea of where your audience usually hangs out and how they interact with you if you already have a great online presence.
However, it would help if you double-checked your web analytics to make sure. For example, go to Acquisition » Social » Overview in Google Analytics to examine the social platforms where your content is being shared.
Once you have identified the most effective channel, you can quickly pick which networks you would be focusing on to increase social media engagement. Then, share your content with valuable information there and see how you leverage your attention. However, remember that it is wiser to focus on what is working and take it further from there. Don't just try to achieve everything at once. Be slow and steady because consistency is the key to success.
6. Choose Content Types:
The next step is to consider the types of material you will need to provide. The majority of effective content marketing techniques are based on the central core of information published on their own website. They are then open to be repurposed and shared on other websites (outposts).
Before publishing content on the website, it is necessary to secure the content from tampering. To do so, a website should have an SSL cert. To get SSL certificate, you do not need to spend a hefty amount as a few bucks is enough to secure the website.
As a result, blog articles remain an important aspect of your Saas content marketing strategy, and they continue to produce excellent results. Your blog postings should ideally be useful, shareable, yet valuable, and they should cover a variety of topics.
According to our research, we have concluded that video marketing must be an integral element of any marketing strategy, as it has been shown to engage visitors, make them stay longer on the page, increase lead generation, as well as reduce abandonment. To increase engagement, you should also incorporate different sorts of visual material. Webinars, podcasting, ebooks, and more methods are available. Think of launching a podcast to discuss industry-related topics and improve your brand awareness.
7. Recognize And Allocate Resources:
Now that you know what kind of content you are going to make, who you are going to make it for, and where you are going to share it, double-check that you have everything you need to execute your content marketing strategy. This entails answering questions such as:
Who is in charge of content creation?
Who is in charge of maintenance?
To develop the content, what tools and resources would you require?
What will your publication process be?
Are you creating content in-house or using a content writing company? Who would manage the content creation?
8. Make a Content Schedule: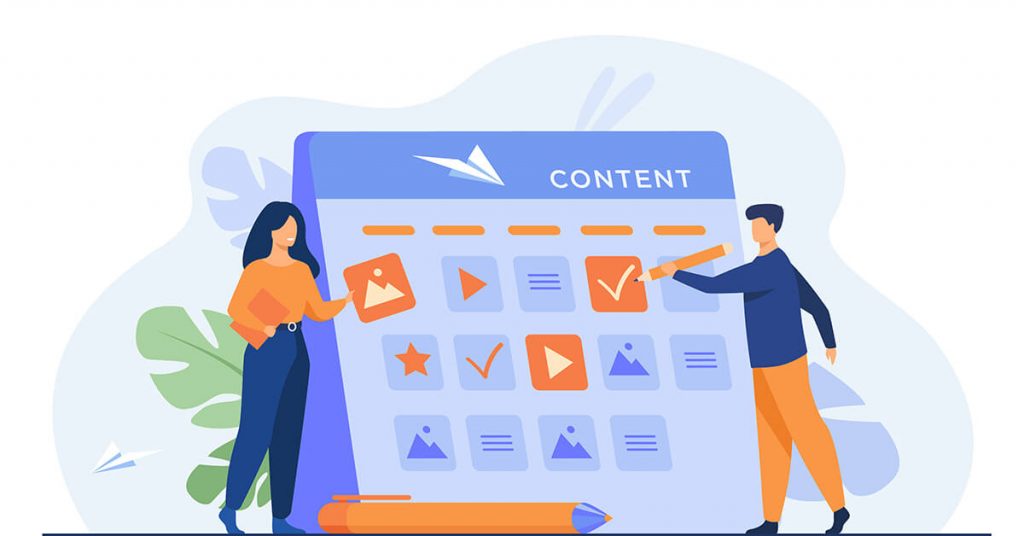 You must be aware of when you want to post your material on each platform you wish to. For that, using a content calendar to schedule all of your material is critical. This can be accomplished in various ways, but the most reachable is to use Google Calendar, for instance, to enter the due dates for each material simply. That would work great, especially if you do not have a lot of information to share.
However, you are publishing a lot of content and need to manage your content team as well as the production pipeline you have chosen; you will probably need more functionality. You can also consider looking at a social media content calendar to plan your social media post easily.
9. Produce Content:
Till now, you would have gotten the idea that creating a marketing strategy requires a lot of planning, especially when you are to produce content for your website. So, getting done with all the above steps, now it's time to take action over it.
You will know what kind of blog article to write based on the research you have previously done. Now is the time to choose a title for your blog post so that you can get to work. Before you sit to write about something, first of all, you need to examine the content After that make a good-looking blog banner using PhotoADKing or check some of the presentation design examples. It's really simple to use for non-designers.
Research what is already available in the market or on other pages so that you can come up with something unique. Also, look, at how can your fresh material benefit your audience. It would help if you had some valuable ideas so that you could entice huge traffic towards you. This entails conducting a Google search, reviewing the most popular information on your topic, and determining how you might improve it. This technique is known as the skyscraper technique.
However, if you are organically researching for the correct kind of data, then you must continue with that because that works very well. Including keyword research would help you determine the most important terms to employ for improved and effective SEO. All the results you have got from your research must be presented to your marketing team so that they execute their plans according to the research for better results. Consider slide deck templates to save your valuable time so that you can get more time for other processing.
Finally, having all the planning done, now get to work on your content by writing or generating it. You will need to consider how to express your brand identity in the material you create at this point. Remember not to be extremely formal; or extremely informal while writing. You must have a balance in your speech. Moreover, you will also have to balance demonstrating your knowledge and patronizing your audience. Finally, to optimize your content, never lose sight of essential SEO ranking variables and be consistent with creating content.
10. Marketing And Distribution: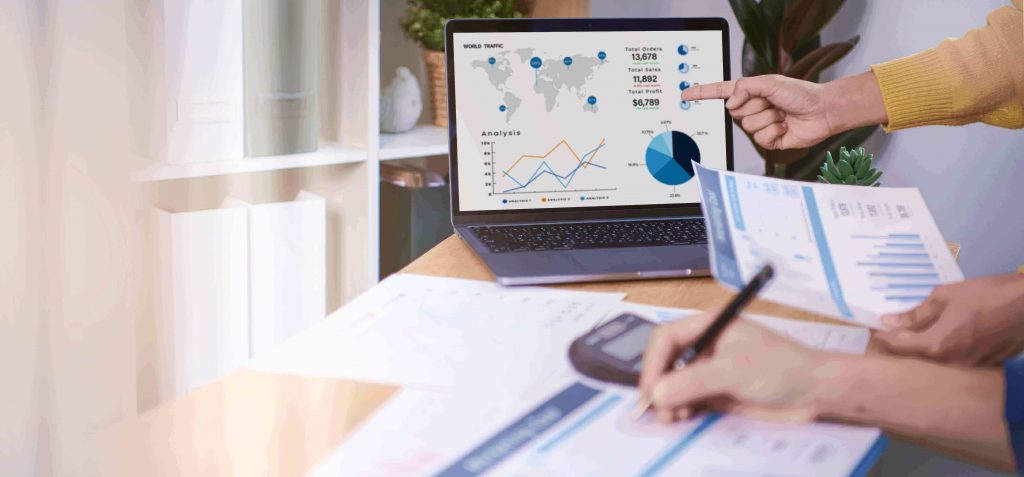 Once you have created the content, come to the distribution and marketing of it. Remember, if things are not handled correctly, then you will not obtain the outcomes you want. Hence, be systematic and go step by step, handling with care. Don't overlook any step. For instance, you will most likely:
Make a plan to share your content on your social media platforms
Email marketing is a great way to get your material out to your readers.
Notify the influencers highlighted in your article so that the message can be carried even further.
11. Evaluate The Outcomes:
Finally, the last step of the content marketing strategy should be to evaluate its effectiveness. To do so, you will revisit the KPIs you have established at the outset of the content strategy plan to assess what has changed and whether you are on track to meet your goals or not.
To make this happen, you can:
Lookup Google Analytics. By utilizing it, you can see how your material is performing.
Social analytics solutions can be used to track social sharing activity and evaluate the success of your marketing activities.
You will be able to alter your content marketing plan instantly or at regular intervals by tracking your progress, ensuring it is always up to date. And also, pay attention to content marketing ROI and calculate it.
Conclusion:
Summing up the article here with the hope that the above discussion might have cleared your views and would have added knowledge regarding your concern. We assure you that considering these steps for creating and implementing a content marketing strategy will help you build your business without consuming extra time or money. Everything will pay off if you work step by step according to the discussed suggestions.