Do you want to start a video blog? This ultimate guide for creating a vlog for beginners is right for you! Video is a powerful content type for entertainment, marketing, and education. People spend hours per day watching videos. It's reported there are 3.1 billion digital video viewers globally. But finding your audience and generating creative content is not easy. The competition is high as many bloggers want to work from home, enjoy their hobbies and make money. It's also not easy to find the appropriate hardware and software for making videos. So we prepared this article to help our readers show their talents to the world via a successful video blog.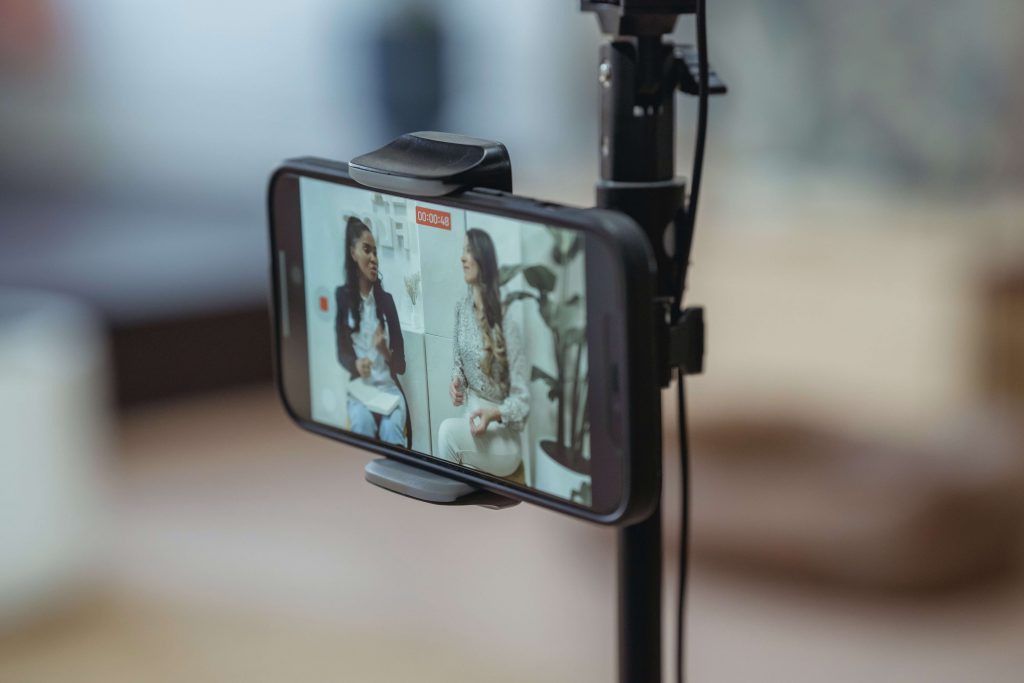 Why Video Blogging is Popular Today
Many dreams of starting a profitable blog, and YouTube vlogging is an excellent choice for that. You can post engaging videos on your channel and monetize your content. Video blogging makes people famous and rich. It gives freedom of self-expression. Vloggers preserve precious moments and memories in their videos. They can also educate, entertain, inform, and support the audience.
Running a video blog allows bloggers to find like-minded people and discuss things they can relate to. It's relatively easy to start video blogging, and that's why so many people engage in this activity. Besides, if you are a business owner, your video blog can help you grow sales. According to the statistics, 86% of marketers use videos as a content marketing tool. They report higher brand awareness, increased traffic, leads, good ROI, and more.
How to Start Your Video Blog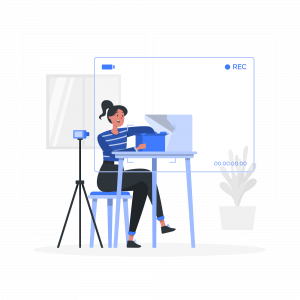 Creating a video blog is time- and effort-consuming. You should prepare the equipment, create a content plan, and develop your video blogging account. All these components are essential, as without a good camera, engaging content, and a well-designed website, you cannot achieve significant results. Explore these simple steps on how to enter a vlogging career.
1. Set Clear Goals
The first thing to do when starting a blog is to identify your goals. People start video blogs for many reasons, like making money, sharing experiences and viewpoints, entertaining people, finding friends, etc. Outlining clear goals will help you achieve them successfully and run your vlog effectively. The goals you set will shape your content plan, budget, blog analytics, and optimization. Know what you want at the beginning of your journey, and it'll be easy and fruitful.
2. Find Your Niche
The second step is identifying your vlog theme. You should make videos about what you know well or like. The content you create should be useful to the audience. Bloggers passionate about what they create are more successful than those who simply follow trends. Once you are ready with a topic like book reviews, cooking, history, etc, investigate the demand for it. You should search for bloggers who make videos on the same topic and explore their content to know how to create your videos and what unique themes to cover. Try to choose a niche with low competition so that your vlog gets a lot of traffic.
3. Choose a Blogging Platform
The next stage in creating a blog is selecting a vlogging platform. There are many options to choose from, like a website, social media account, streaming platform, etc. Your video blogging platform will influence the content you will make. Each has specific video format requirements, and to achieve success, you should tailor your content to them. Social media platforms are the most popular solutions for running a vlog, and there are many ways to use social media videos to create engaging and compelling content for your viewers. YouTube, Instagram, Facebook, and TikTok have millions of active daily users. If you create an account on one of these platforms, you will find your target audience and many views. Vimeo and Dailymotion are also great options for sharing high-quality video content.
4. Find Your Target Audience
Once you decide on the vlogging platform, don't hurry to create your account. You should identify the target audience for your videos. It'll help you understand the type of content you need to create. Your audience will engage with your videos and make your channel grow. In order to do that correctly, you have to find what age and gender group you want to target, what platform they spend the most time on, what they are interested in, and what problems you may help them solve. People may access your blog by chance, so consider making accessible content for the general audience as well. But it's essential to focus on specific aspects that will convert visitors and engage them to explore your vlog further.
5. Create a Content Plan
Before you start filming your first video, you should make a detailed content plan of what you will create and how often. You should search for high-efficiency topics for your vlog and prepare short scripts. It's impossible to come up with an effective content strategy without knowing your audience's needs and interests. Social media platforms and Google Analytics will give you valuable data on your followers. A video content plan for social media consists of a title, description, resources, budget, and publication date. Consider researching keywords and hashtags on the topic to attract more viewers.
6. Buy the Right Equipment
The appropriate equipment is key to high-quality video and audio. You should find a good camera. A tripod is not a must, but it'll help you stabilize footage. If the style of your video content allows it, you can record videos with your phone camera or web camera. A microphone and headphones will make the video sound clear. Light is a crucial component of a top-quality video, so consider acquiring a lighting kit. If you want to add special effects to your videos, you can buy a green screen. Don't forget about video editing software and find a professional online video editor. There are many decent options in the market. Pay attention to programs with a straightforward interface and a variety of editing functionalities.
7. Prepare the Setting
Once you are ready with the tech part, turn to set up the video-making studio at home. Choose a place at home with good noise isolation and good lighting. Do not worry if natural light isn't enough you can use additional light sources for a better view. A microphone and headset will enhance the video sound. Another important aspect of video blogging at home is the background of the video. It should be well-designed, without any distracting elements. You can make the background interactive with the Chroma-key paint. Video blog presupposes filming yourself, so make sure not only the settings but most importantly, you look appealing in your video.
8. Shoot and Edit Videos
Now you can start filming your first blog video. Use a camera and tripod, mobile camera, or web camera on your computer to film yourself. You should forget about shyness and talk to a camera the way you communicate with friends and family. A thorough preparation for shooting will help you discuss all relevant points. Your video should have an introduction, body part, and conclusion. When editing the video, try to make it engaging and logically sequenced. Many editing tools will help you with that. You can use a video editor for iPhone, iPad, Android, or PC, and benefit from a smooth editing process on any device, at any time you need. Remove all unnecessary parts to make your video concise, and add music, captions, effects, transitions, creative text, and more.
9. Post Videos Regularly
As soon as you have generated high-quality output, you can upload it to the video platform of your choice. Make sure you post a video at a time your target audience is the most active and will engage with your video. Add titles, descriptions, hashtags, and subtitles to optimize your video and make it more accessible. Scheduling content helps you be more organized and avoid any last-minute issues. When you publish the video, the work is not complete, and you should promote your content via social media channels to get more views. You can collaborate with influencers, buy ads, embed videos on a website, optimize for search, share them via email, and more.
10. Gather Feedback and Measure the Result
Finally, analyze whether you have achieved set goals and whether the audience is interested in your content. There are many metrics to consider that depend on the video platform you use, like reach, views, impressions, engagement, bounce rate, average time on page, follower growth, RIO, sales growth, and more. Find what topics and video formats get the most views, and conduct interviews to find what topics viewers want to watch next and what challenges you can help them solve. And once you collect feedback and measure results, you can improve your content strategy and reach new goals.
Final Thoughts
Now you know how to create a video blog at home. These tips will help you prepare for shooting well and creating high-quality content. Create unique videos, promote your blog, and gather the viewers' feedback to improve your content strategy. We wish you good luck and hope you will set off on a successful vlogging journey and achieve the set goals.