What is the album cover art? It's all about the inspiration & expression of emotions than the perfection of artwork. Your album cover design is a feeling depicted with a breathtaking combination of visually impressive elements.
We strongly believe that an album cover design serves as inviting art for people. It's the music within that count. A high-quality album face does the job of attracting people. Will they even care to listen if the cover itself is not enticing? Maybe not!
Let's not waste time & check out the handpicked album cover maker you should think about for your next album.
Creating a memorable album cover design by implementing the best album cover ideas could be a daunting task. Beginners especially get puzzled as to what to do and what not. We are here with a comprehensive guide on everything you need to know when you're personalizing one.
How To Make An Album Cover From Scratch?
The Basics Go First
1. Work Closely With Your Brand Identity, Target Audience, And Goals
Who are you as a musician, composer, or music company? Consider your business ethics & passion for music before anything else.
Next, what is the core theme of your album? Is it about romance, heartbreak, fun, or anything else? What emotion does it trigger for the listeners? Answering such basic questions will open gateways of imagination and creativity for you.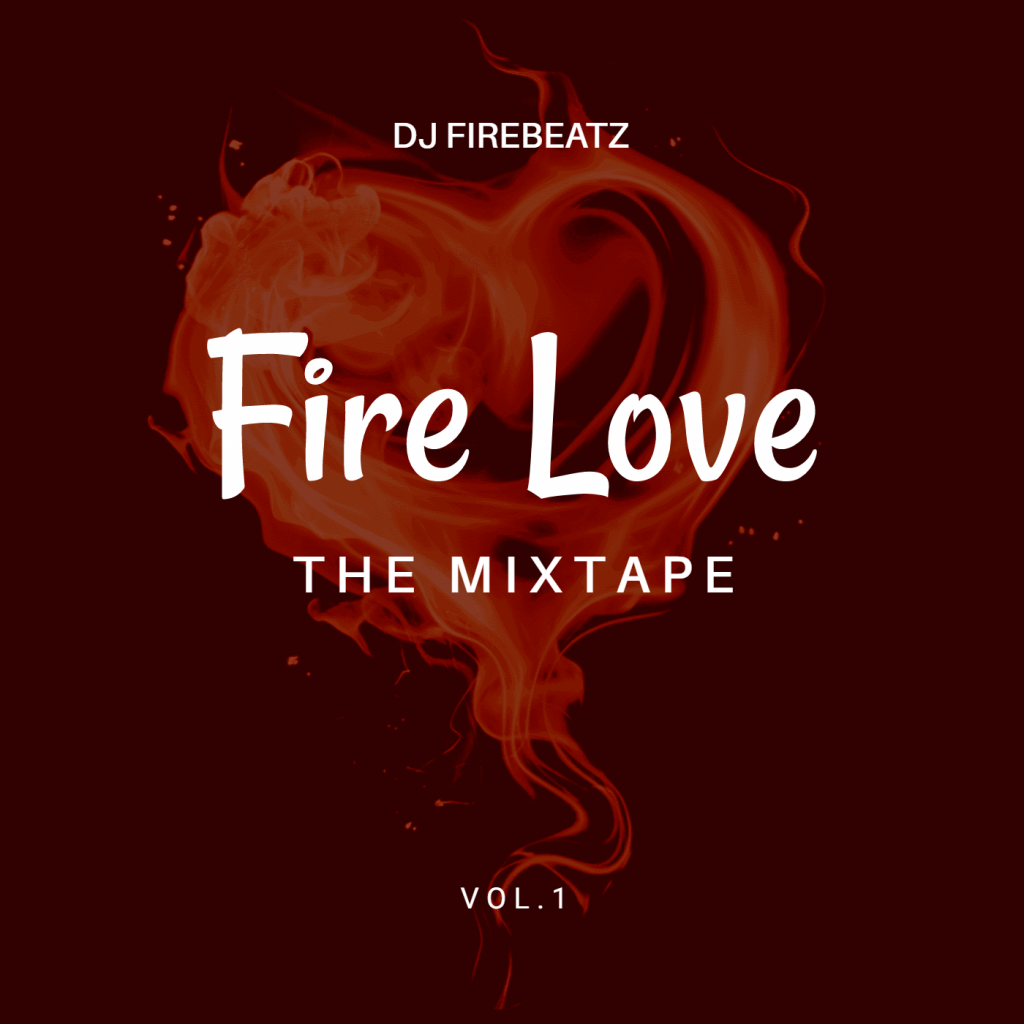 The third and most important thing is your target audience. Is it for classical music lovers or rock music addicts? Whom are you reaching with your songs? Such things make it clear for you to decide the overall design theme for your album cover.
2. Sketch A Raw Image In Your Mind
Like you're creating music with inspiration, let's pull your cover design from your imagination itself. What is your source of inspiration & and what its visual representation will look like?
Translate your thinking into reality by considering your inspirations. Focus on presenting the concept beautifully with a minimal design. Create a sketch or just pen down your thoughts. They'll help when you'll be using the album cover generator later.
Identify The Key Elements Of Your Album Cover Design
A cover template is a subtle mix of a lot many design elements including colors, pictures, layout, and typefaces. Giving equal importance to all of them will help you achieve a design that stands out. When it ends up in a design, everything will make sense.
1. Colors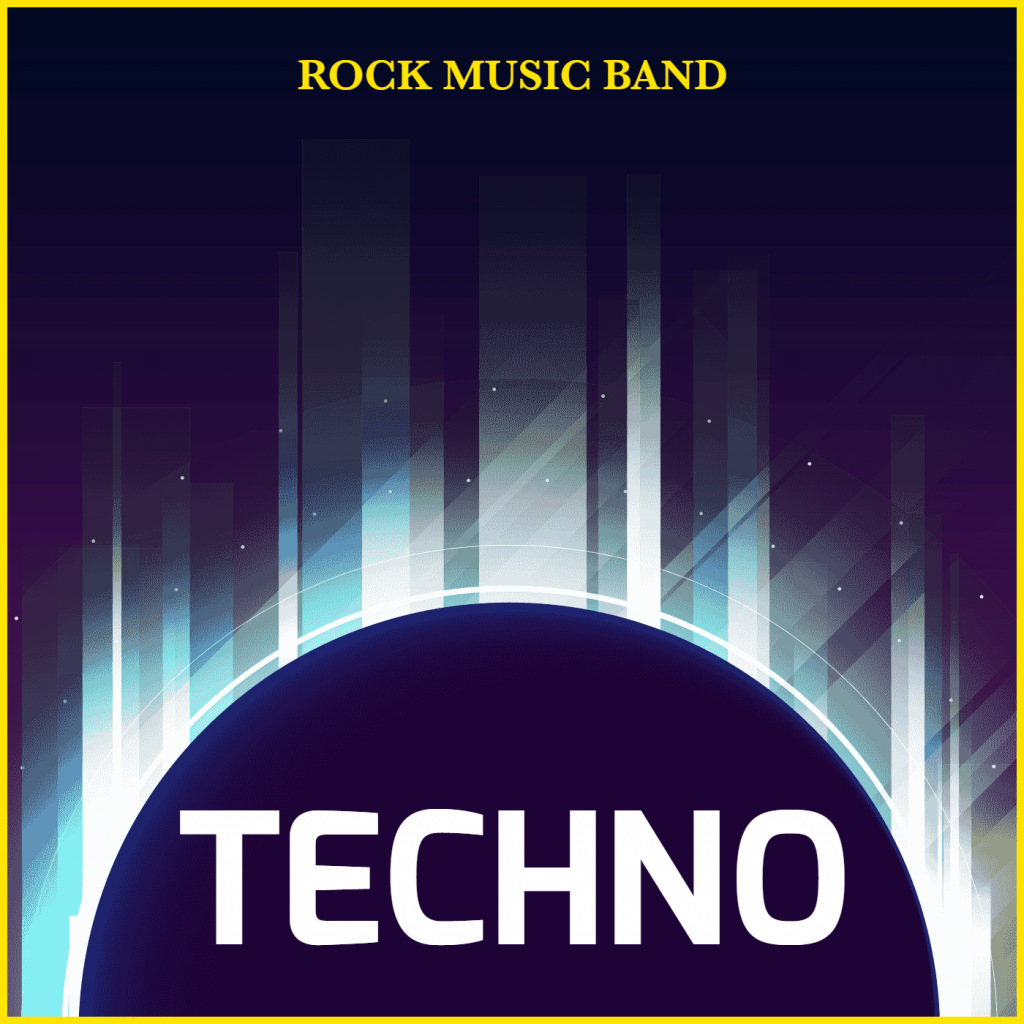 Colour is the first design aspect to pick carefully. Every color holds a meaning & it impacts the entire look and feel of your album face. You can make a good start by understanding color psychology and color schemes.
Talking about color psychology, it triggers emotions & is never implemented without meaning. For instance, happy & playful music can be better represented with bright and vibrant color choices. Subdued and melancholy music goes better with dark album covers.
When you finalize a color, see if it is aligned with your music. Feel free to implement some trending themes in album cover templates if they fit your concept.
2. Typefaces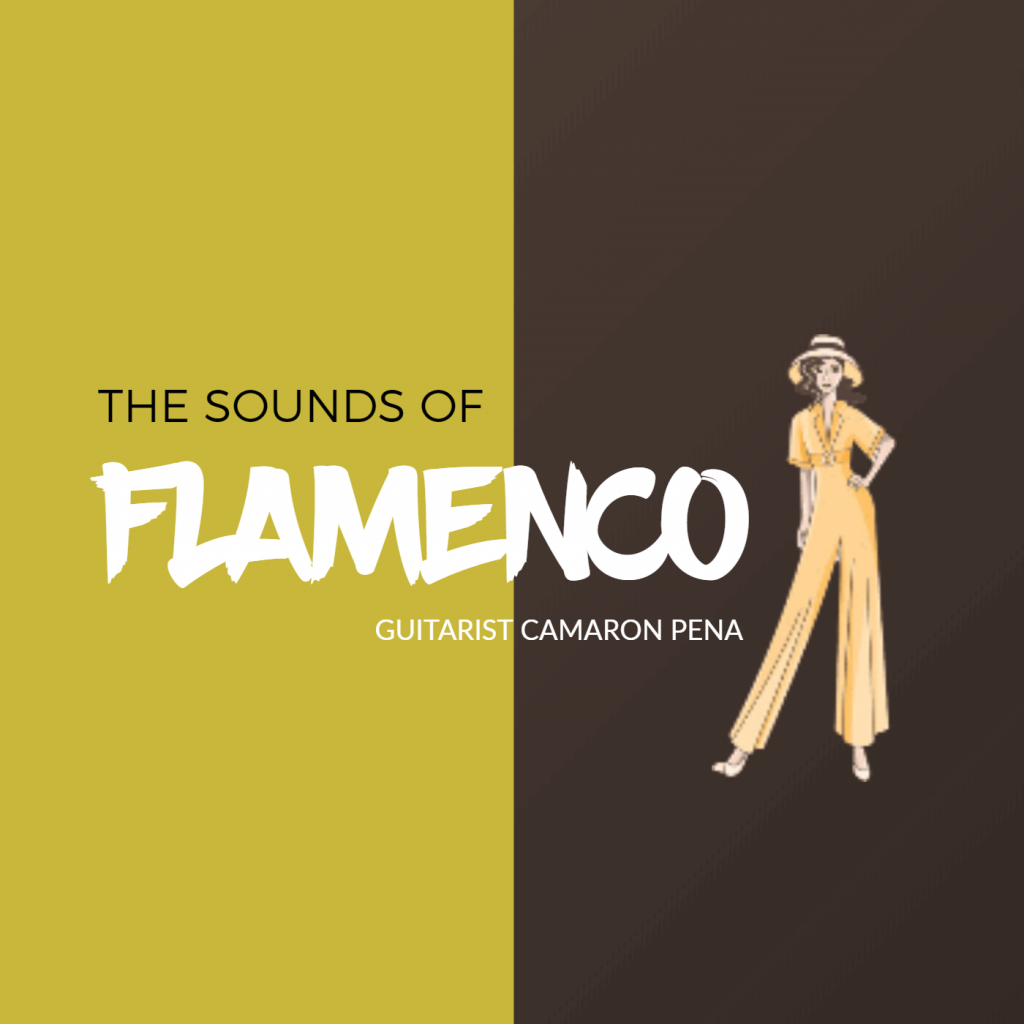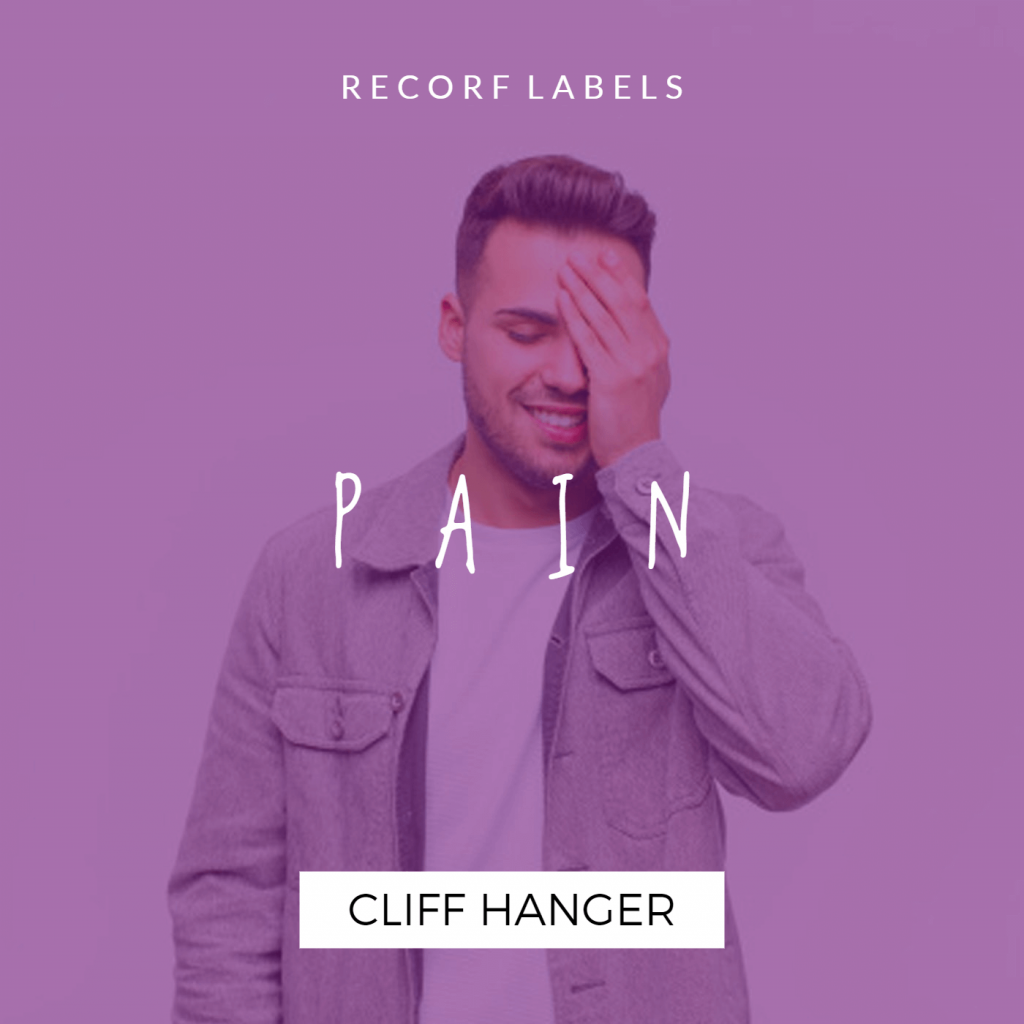 Figure out the places where you will be representing your text. The common spots are the album's display image & tracklist mentioned on the backside. Which fonts to use where should be chosen carefully because fonts also trigger emotions like colors!
For example, handwriting fonts are playful. Serif fonts portray decency, formality, and sophistication. Wavy or squeezed fonts communicate versatility.
Thus, implementing novelty fonts may seem quite overwhelming but you should also check for its readability & the effect it creates.
3. Stock Images & Illustrations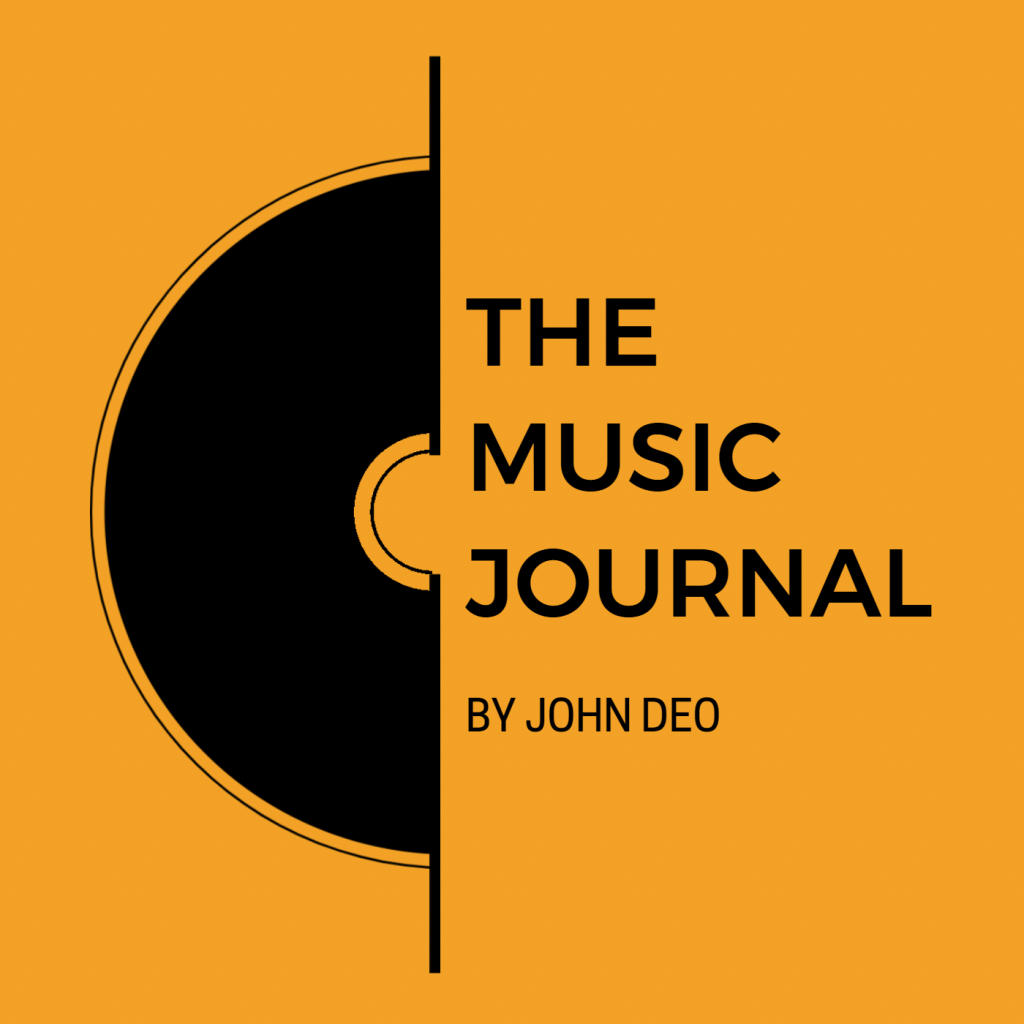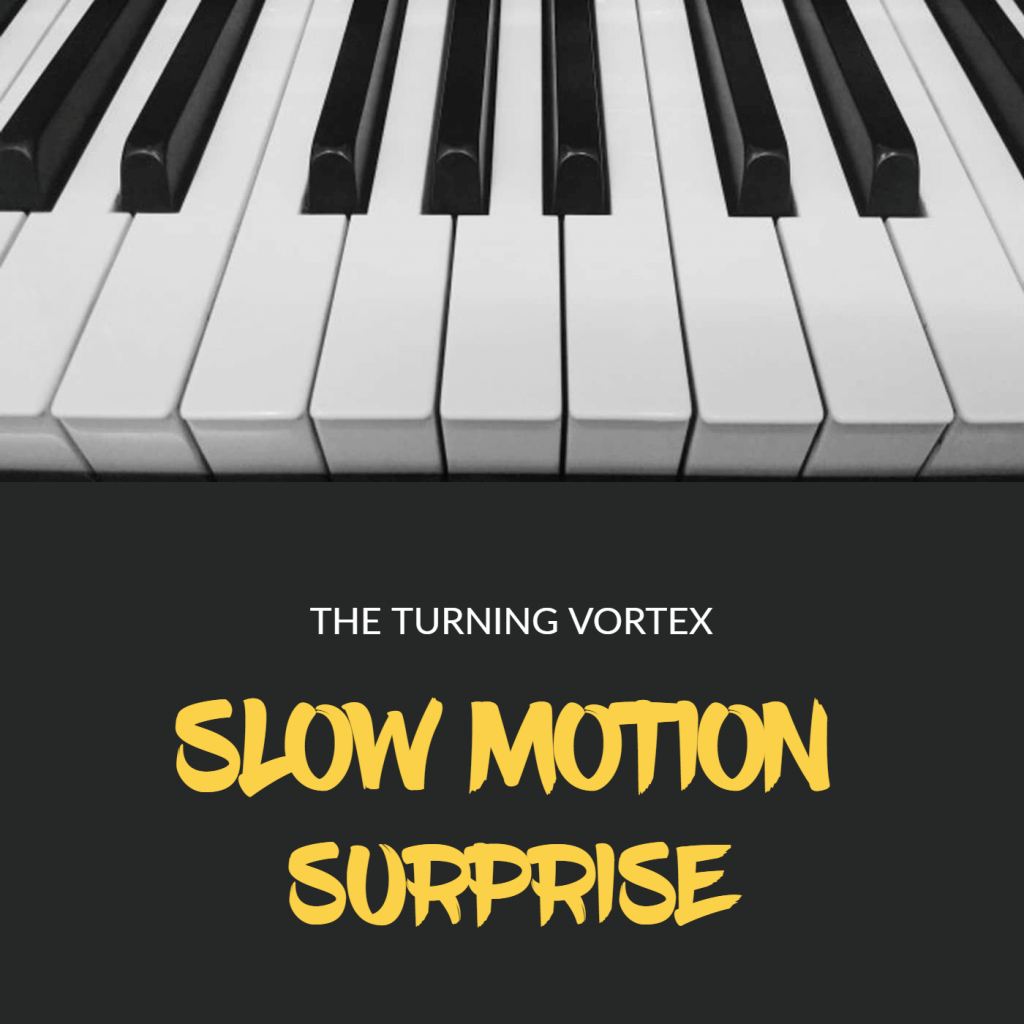 Most album cover makers now offer scintillating stock images for any music theme. However, you don't always use pictures for your cover. You may go for a brilliant representation of graphics and illustrations too. Besides this, 3D imagery styles also mark an outstanding impression.
Whether you want to go with photography images, or artistic ones, or are willing to portray extreme creativity with illustrations is your choice. Whatever you do, it should make it's noticed and match the mood and feelings of your music. That's it.
4. Featuring Text
Even if your design is minimal, you'll still have some text to feature. It mainly includes:
Album Name
Music Composer
Production Company
A list of Tracks within
Licensing, Copyright & essential Legal Information
Website or Album's Social Media Details
A Sweet Note from the Makers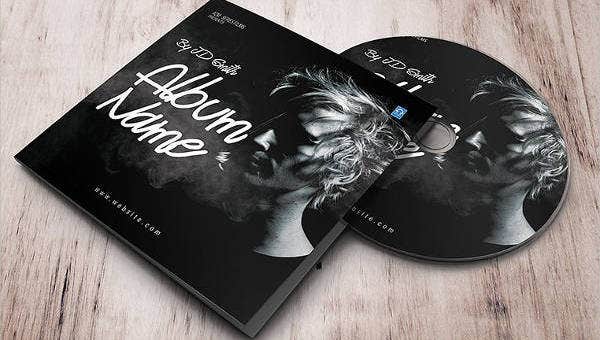 Finalize fonts to reflect different details and take it to a combination of three fonts as maximum. Find the best spots to place each text detail as properly readable & mess-free.
5. Visual Impact On The Tiny & Wider Screens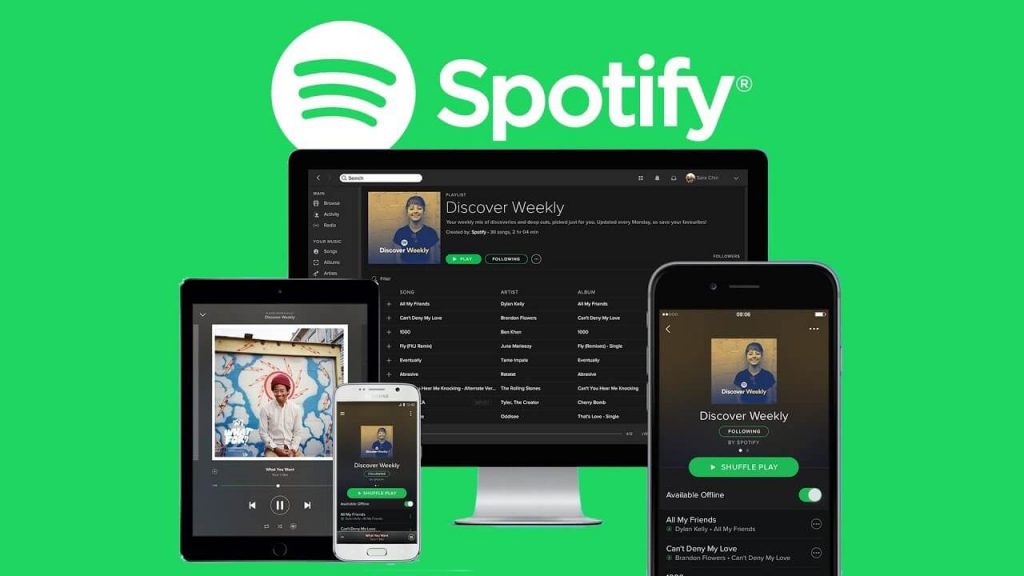 Designing an album cover in 2021 is not what it used to be in 1970. High-quality online publishing formats, print quality, and so many aspects are to be considered. Different screen sizes and the way it will make your album cover appear are to be taken into account too.
For instance, your album cover on Youtube, Spotify, Gaana, music, etc may be uploaded in different sizes. Also, they may be viewed from PCs, tablets, and mobile screens.
Design flexibility levels should be very high so you don't have to rework it.
Find the Best Album Cover Generator
The best thing you can do for yourself after working out on all the above-mentioned things is to find an amazing album cover generator. Yes! You may not know, but you need one badly.
Imagine being exposed to professionally designed album cover templates requiring minimal editing. How effortless your album design will be! Nowadays, people barely hire professionals and choose to have full control over customization. Be the one who is courageous enough to give a chance to yourself for creating an album cover as you want.
Why don't you explore some exciting & free album cover templates here!
How to design an album cover free online?
Wander nowhere but begin your designing journey with PhotoADKing today. Let us take you through the easy-breezy steps to have your album cover designed in a few minutes only. Here you go!
5 Easy Steps To Make An Album Cover With PhotoADKing
1. Sign-up or log in with PhotoADKing
2. Access your dashboard & search for album cover templates. Hit enter.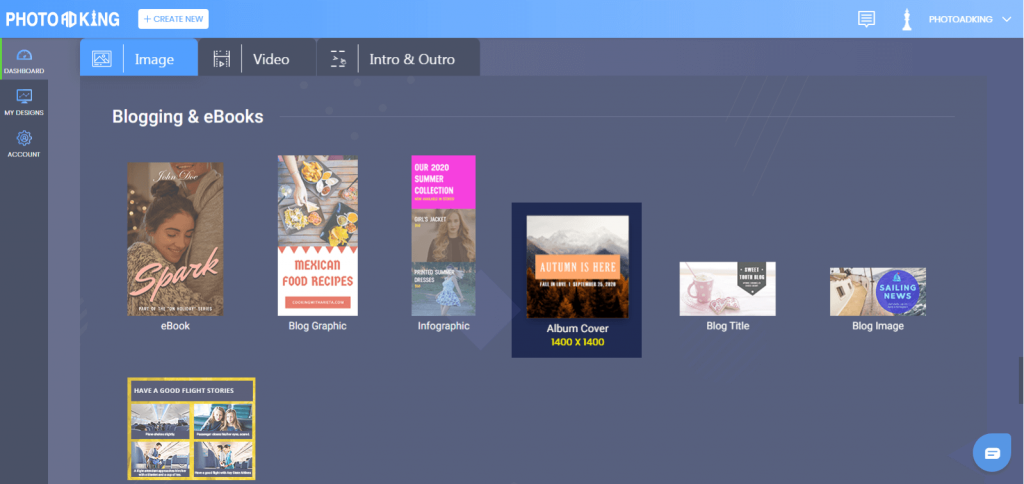 3. View the plethora of free & premium designs that'll be visible just below your search box.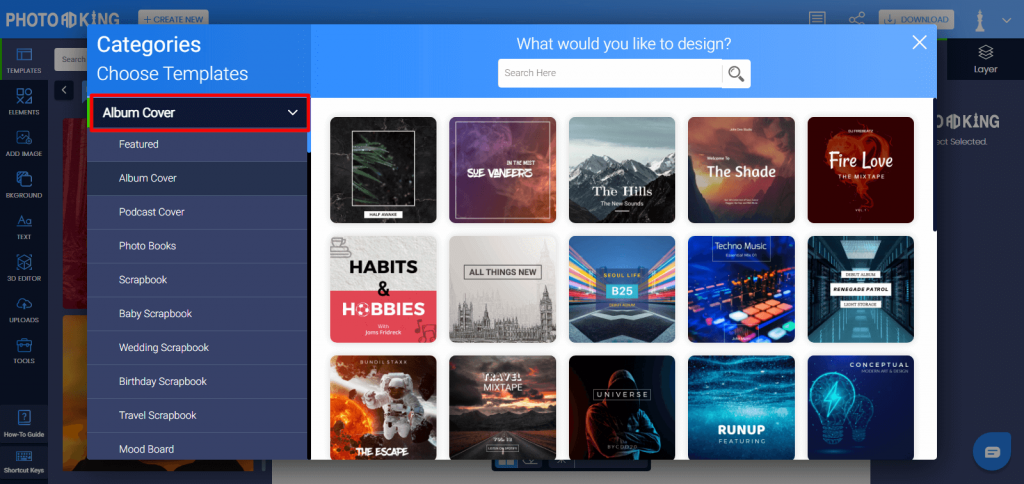 4. Pick the desired cover & start editing it with PhotoADKing. View the left-side panel for exciting options in graphics, illustrations, stock images, typefaces, and incredible layout choices. Edit your template with a drag and drop of the elements you like.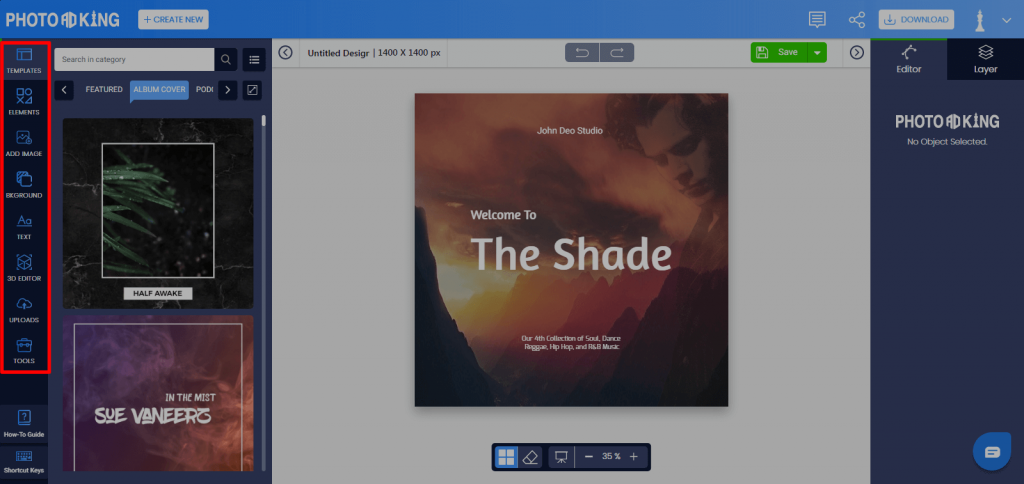 5. Preview your design & once you're done, download your copy in a high-quality format. You can also share it on social media platforms directly with one click.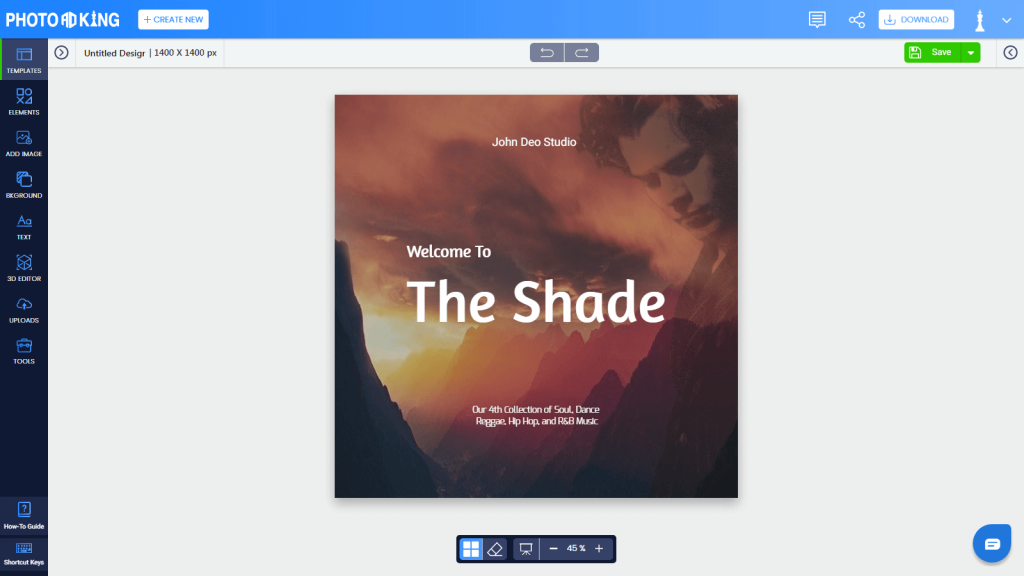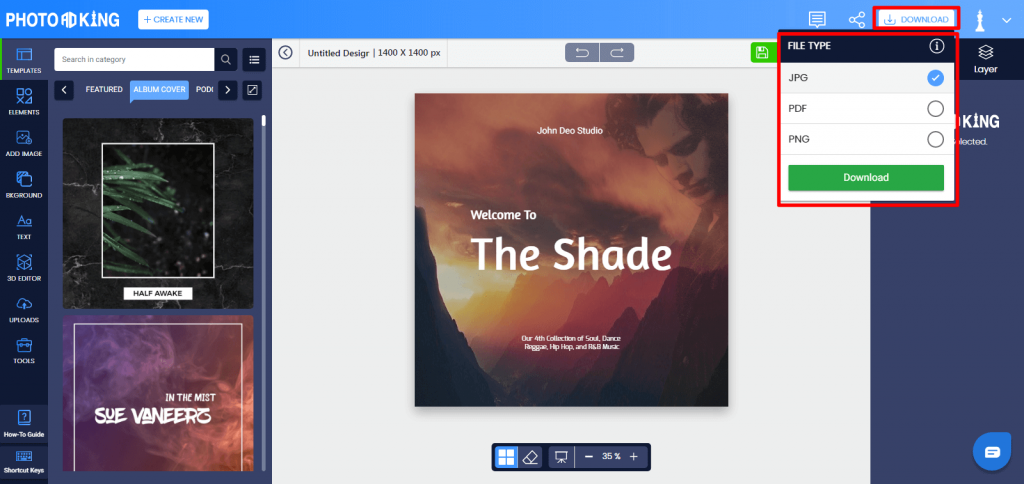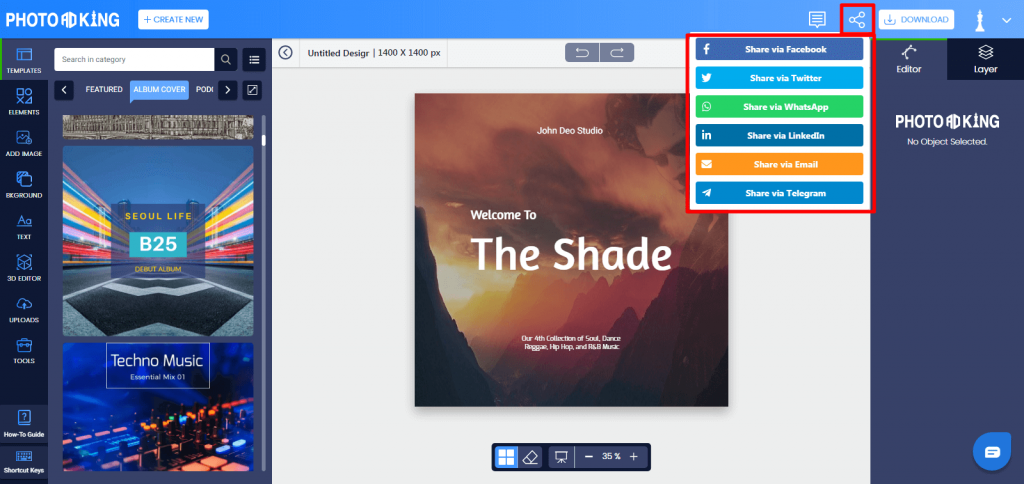 The Takeaway
Designing an image brought to life. The process gets effortless with the right tools by your side. Don't you agree? So, are you designing your album cover with PhotoADKing or not?!