Are you struggling to come up with the perfect wording for your invitations? Maybe you're not sure where to start, or you're feeling overwhelmed with all the options out there.
Don't worry; we've got you covered. Our invitation sample will inspire you with a variety of styles and designs and give you the guidance you need to create the perfect invitation for your special event.
With PhotoADKing's invitation maker, you can easily add text, images, and other design elements to create eye-catching invitations.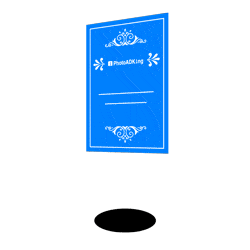 Make Invitation Easily With PhotoADKing Invitation Maker
Creating invitations is now a hassle-free task with PhotoADKing's intuitive invitation maker.
Try Invitation Maker Now
In this article, we bring you a selection of invitation samples that are sure to impress and captivate your invitees. From elegant and formal to fun and whimsical, we have invitations for every occasion. You can also check some important elements that help you to make the perfect invitation.
Table of Content
Don't make yourself more confused, just click on the link below to sign up on PhotoADKing. With an easy interface surely you can create stunning invitations in no time.

Now, let's dive into the world of invitation samples and explore the wide range of options available.
Invitation Sample Designs
Choosing the right invitation design is crucial to make a memorable impression. Let's explore a variety of invitation sample designs that cater to different styles and themes, ensuring that your event stands out from the rest.
TEDx Invitation Sample Design
Look at this invitation from TEDx with a simple but effective design. The invitation color scheme is dark, but sometimes dark colors catch more attention from your targeted audience.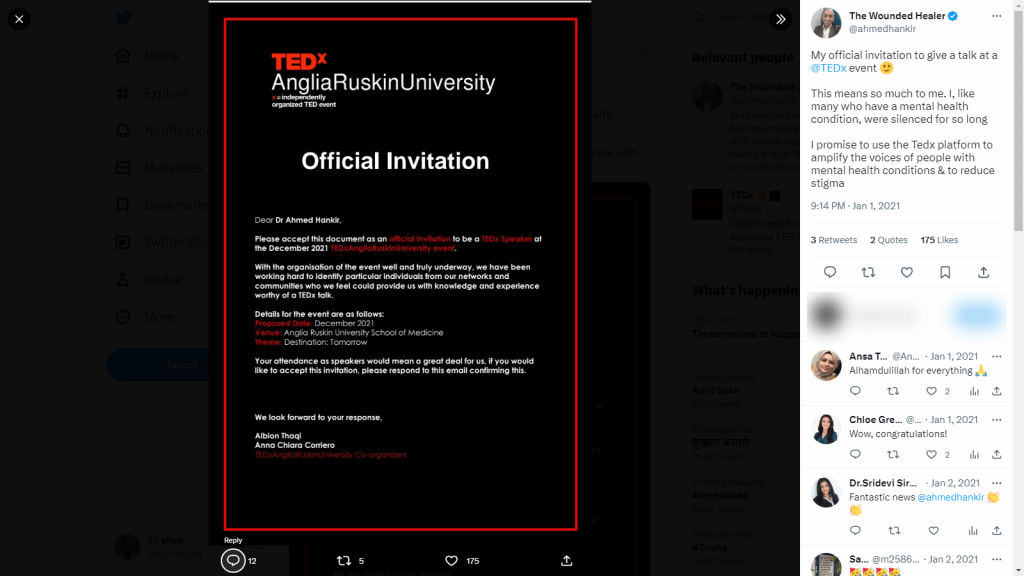 Anusree & Ravi Wedding Invitation Sample Design
Someone who reads this blog may look for a wedding invitation design but looking for something more attractive. Look below Anusree and Ravi's wedding invitation sample. They use simple white background and graphic but look at the view it directly catches guest eyes easily.
Fun Away Grand Opening Invitation Sample Design
Here you can see a fun away grand opening invitation sample with a minimalist and simple design. Any business owner who wants to create grand opening invitations then they can go with this type of invitation, which is simple but attractive.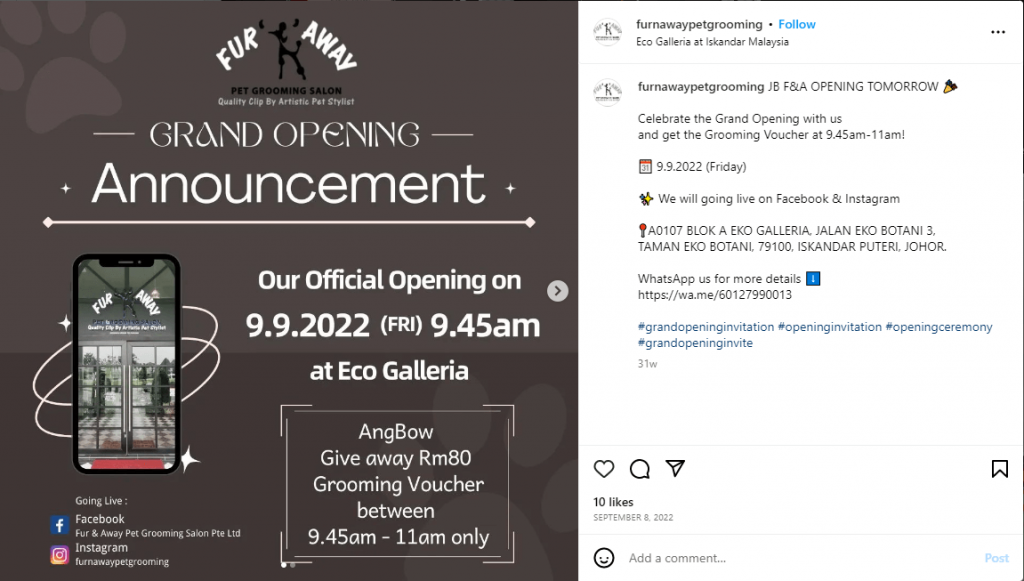 Writerz Center Holi Invitation Sample Design
Look at this Writerz Center holi invitation sample with unique and bright interface. The design also features splashes of bright colors, playful fonts, and traditional Holi elements, capturing the festive spirit of the occasion.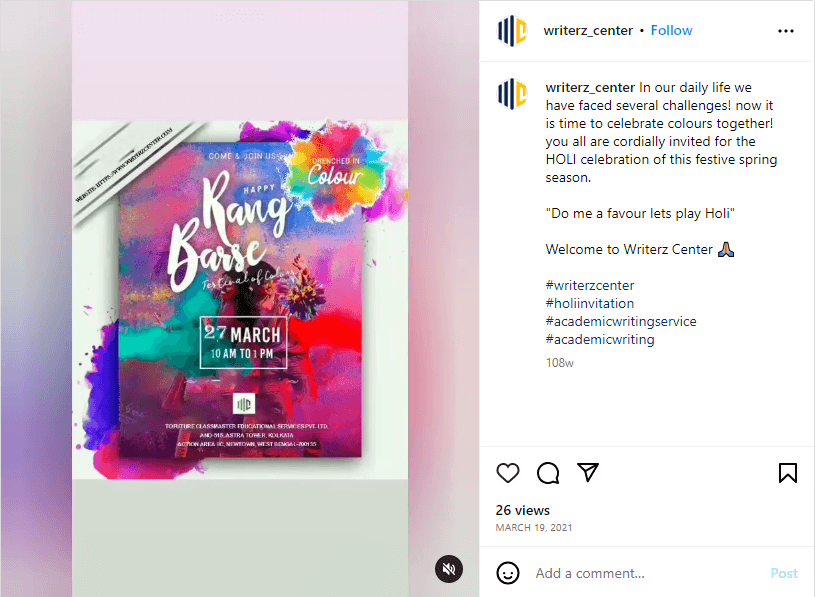 Eveleen's Birthday Invitation Sample Design
When it comes to birthday celebrations then first we think about the color scheme. Use bright colors as you can see in this below eveleen's birthday invitation sample design. It conveys the joyful and youthful atmosphere of a birthday party, inviting guests to join in the fun and create wonderful memories with the birthday girl.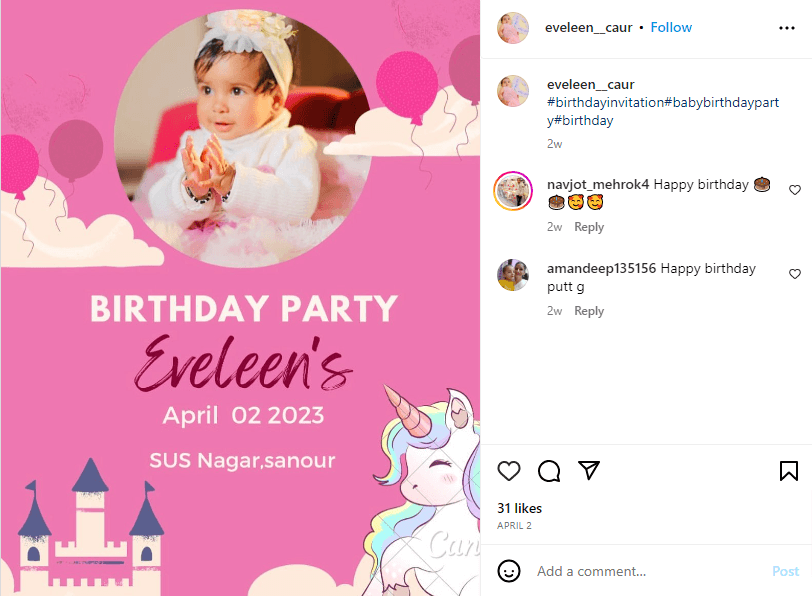 Tiles View Meeting Invitation Sample Design
This meeting invitation sample design from Tiles View is professional and sophisticated. It combines clean lines, a modern color palette, and a grid-like layout to create an elegant design. If you want to create an invitation with professionalism, then you can consider this below sample.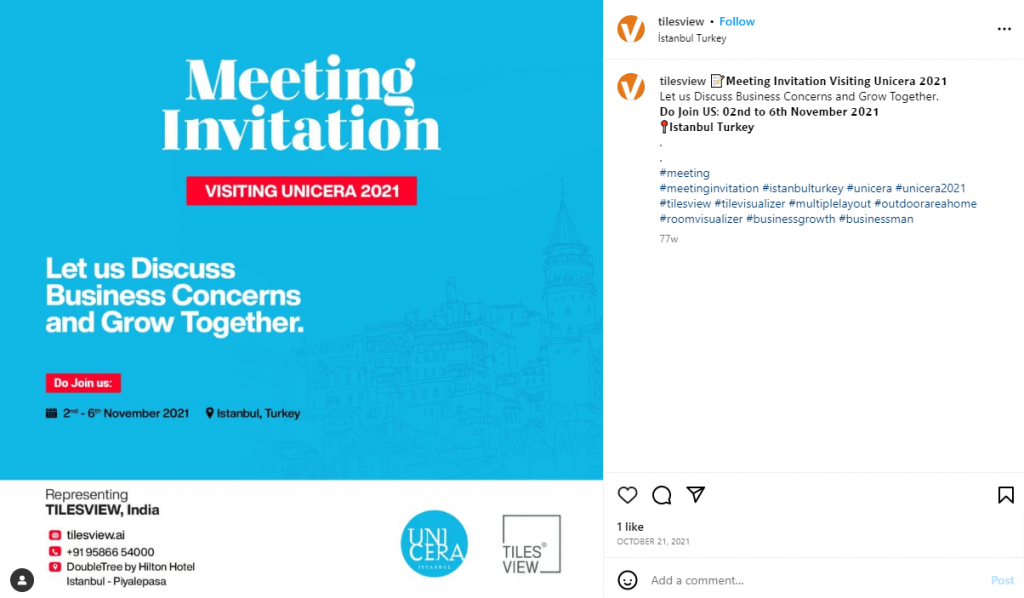 Dance Central Halloween Party Invitation Sample Design
Halloween parties are all about embracing the spooky and mysterious atmosphere. Choose dark and moody colors like black, purple, and orange. Incorporate elements such as bats, witches, and pumpkins to set the Halloween theme. As you can see in the invitation below, make it fun and attractive.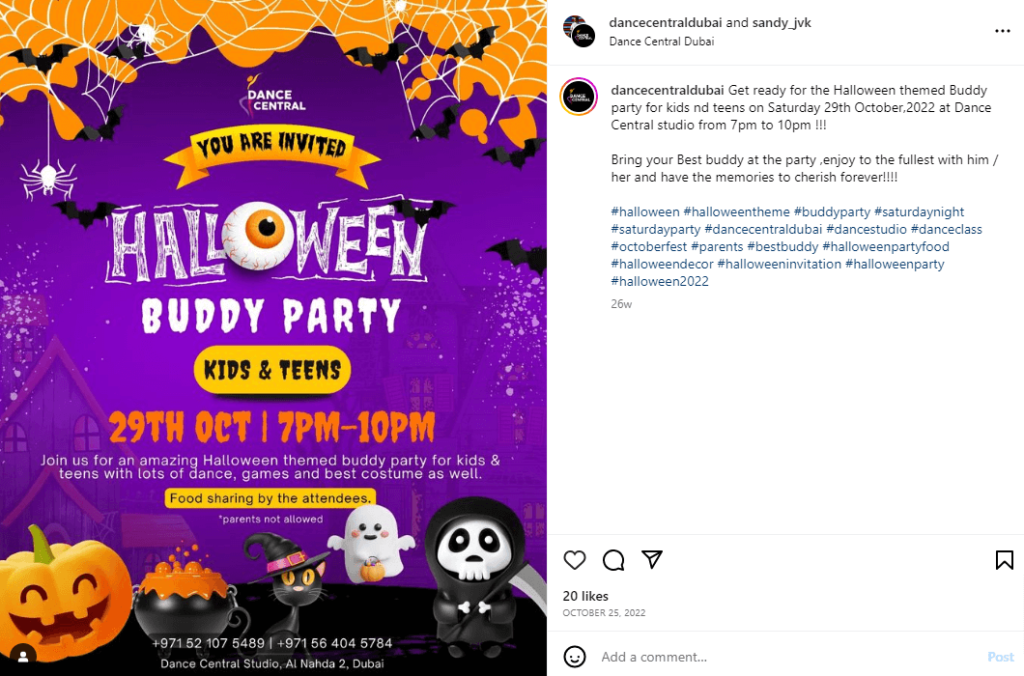 Food N Flames New Year Party Invitation Sample
New Year parties mark the transition from one year to the next, filled with hope and celebration. Check this Food N Flames sleek and modern invitation sample design featuring champagne glasses, fireworks, or a clock at midnight can create a sense of anticipation and glamour. Using a color palette that includes gold, silver, and black adds a touch of luxury.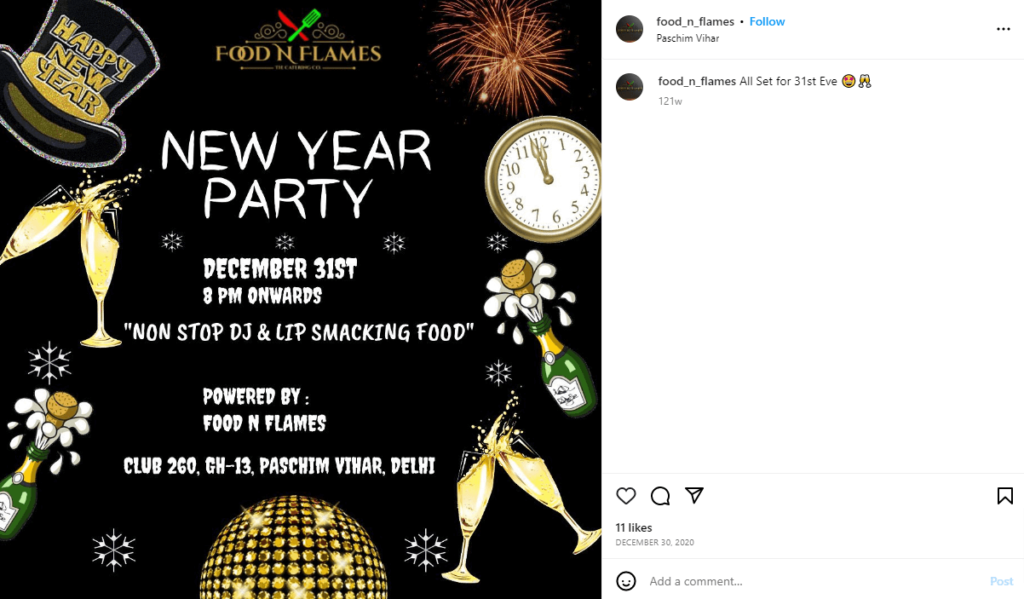 Rohrer Bus Picnic Invitation Sample Design
When it comes to picnic invitations, you have to use a theme and color which is light to attract your targeted audience. Look at this Rohrer Bus Picnic invitation sample with a bright and fun theme, which creates a big impact on readers.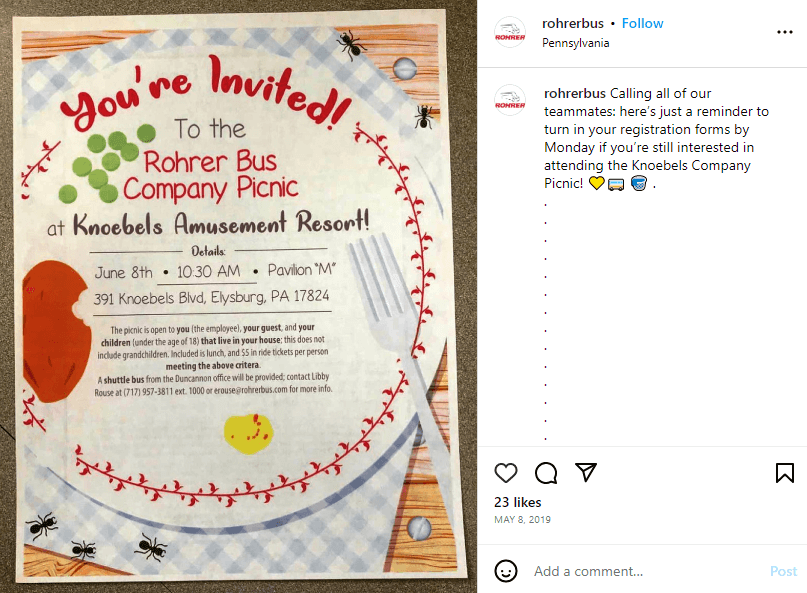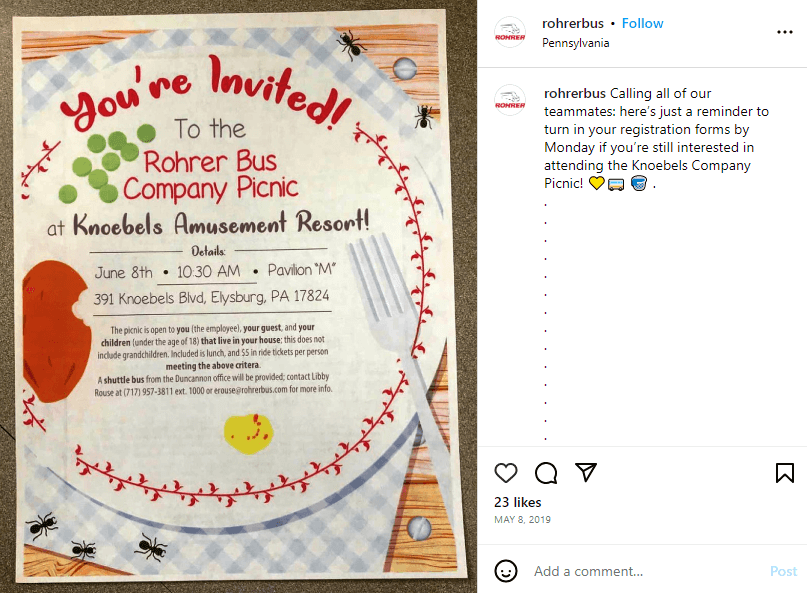 9pm Bar And Cafe Party Invitation Sample
Bar and cafe parties offer a lively and social atmosphere for people to unwind and enjoy good company. The 9pm Bar And Cafe party invitation sample designs reflect the vibrant and energetic ambiance of such venues. Incorporating elements such as neon signs, cocktail glasses, or musical notes can create a design that captures the spirit of the party.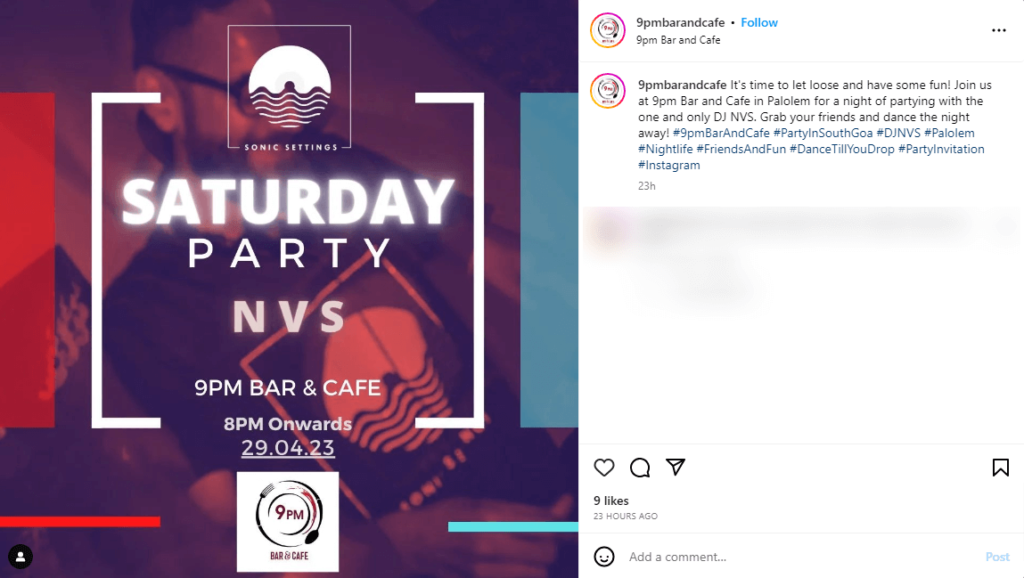 As you can see above, invitation samples from well-known industries and how they can create a big impact on business; you can also create these types of invitations easily. With PhotoADKing pre-design invitation templates, you can make invitations exactly like this even more effective and eye-catching.
After seeing all these invitation samples, you now have perfect ideas for your next invitation. But elements should be considered while making an invitation. Let's check out.
Elements of an Invitation Design
Here you can see what elements you have to cover while creating invitations with pre-design invitation templates. You can also customize these templates according to your needs.
Name of the Host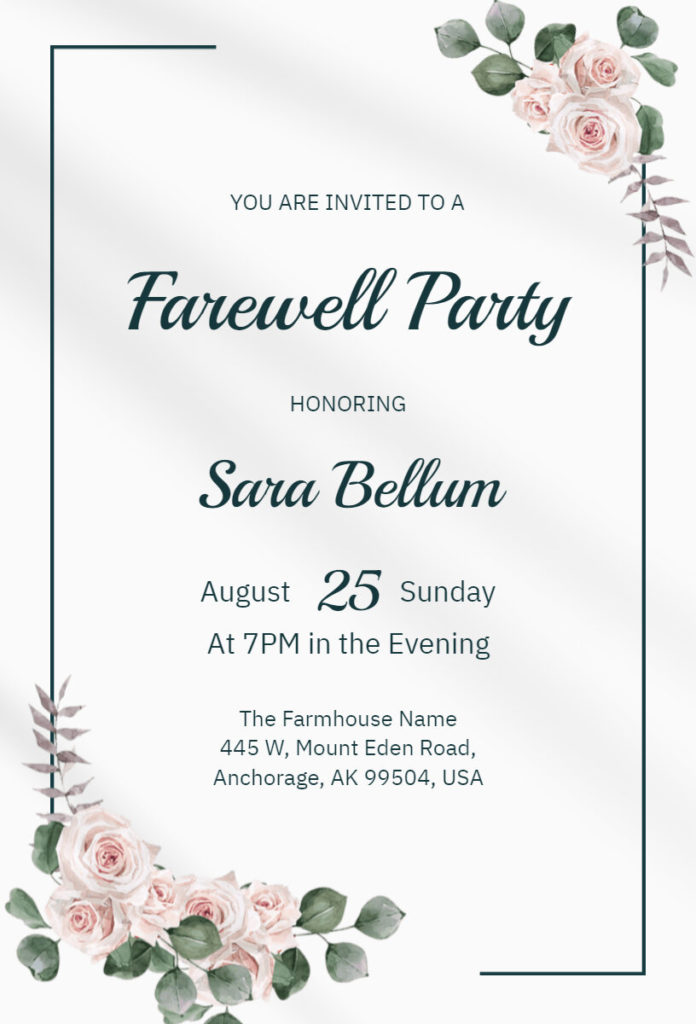 The host's name should be the first thing that guests see when they receive the invitation. It's important to make sure that the name is spelled correctly and that it's clear who is hosting the event.
Event Name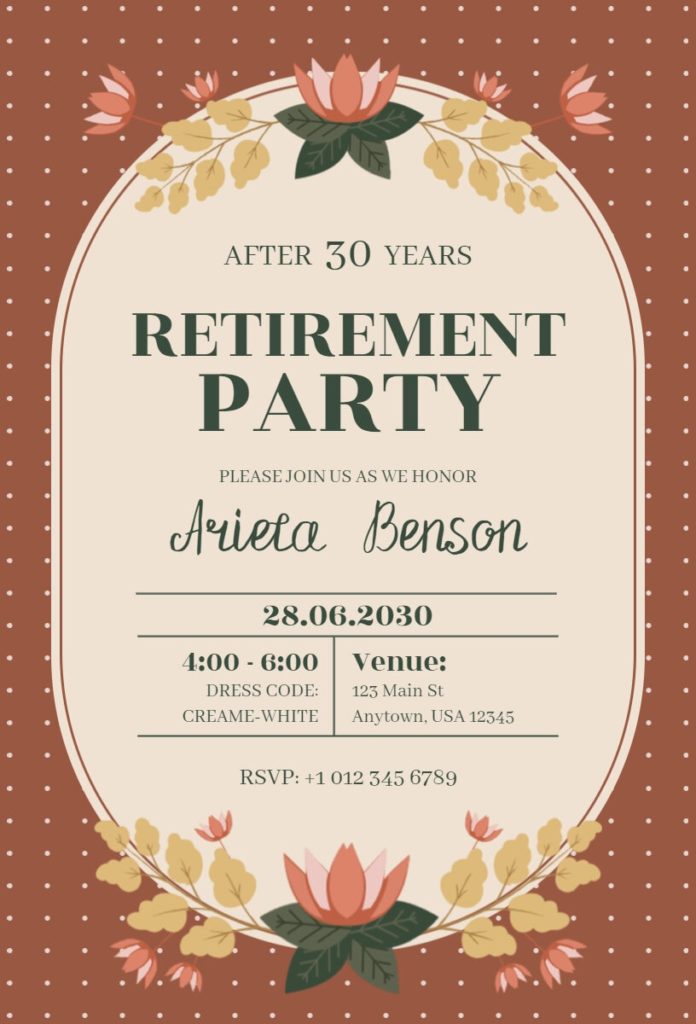 The event name should be clear and concise. Guests should be able to quickly understand what the event is about.
Date and Time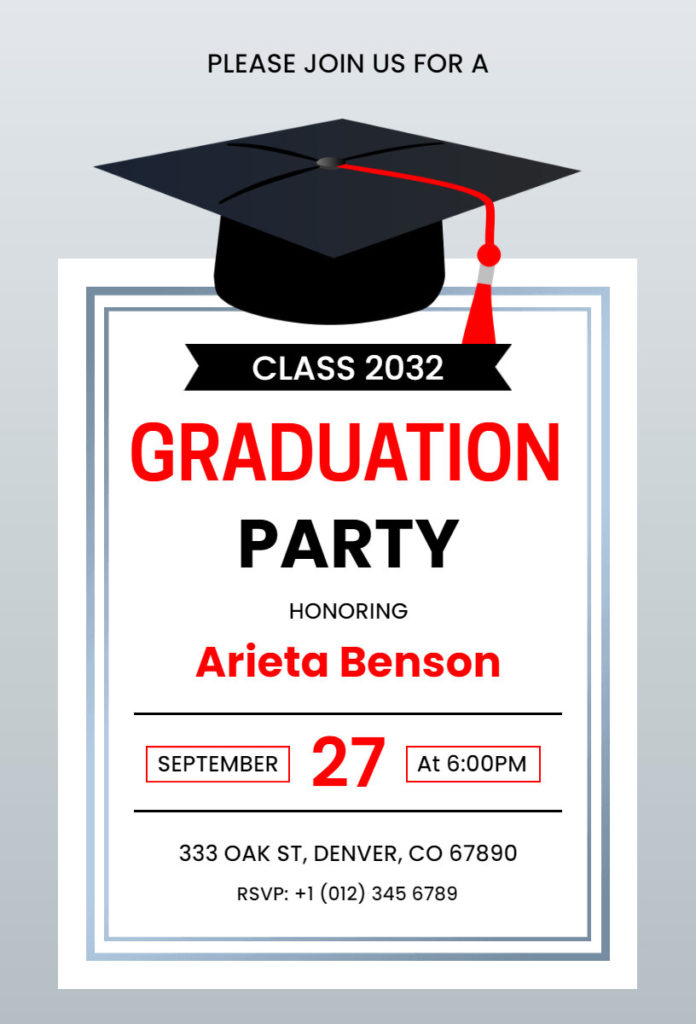 Make sure to include the year, month, day, and time. It's also helpful to indicate whether the event is in the morning, afternoon, or evening.
Location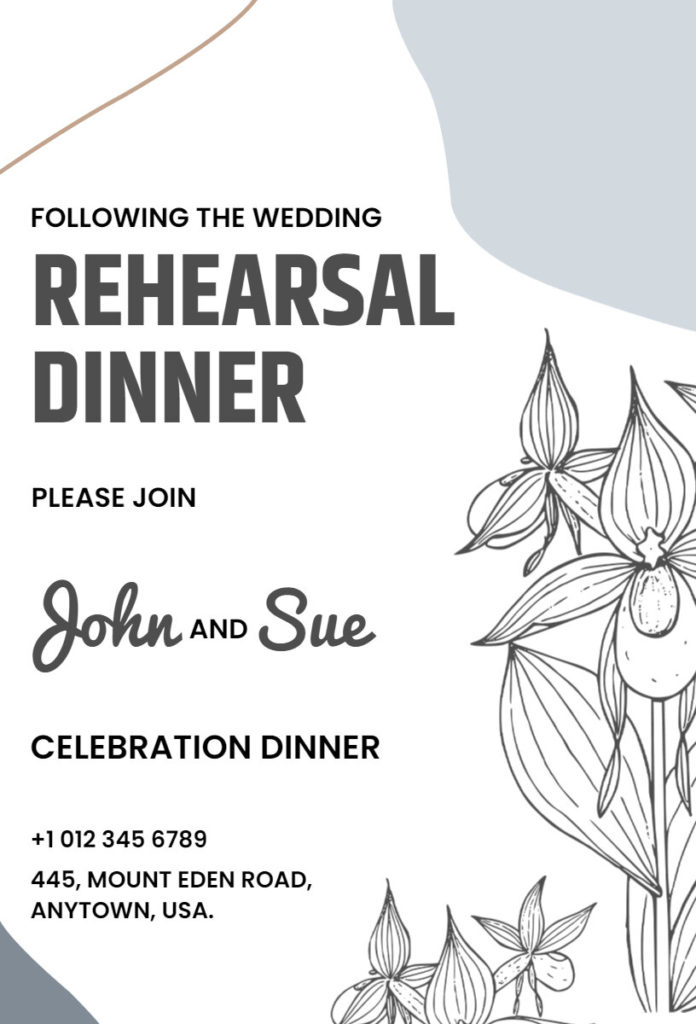 The location of the event should be clearly stated on the invitation. Make sure to include the address, as well as any special instructions on how to get there.
RSVP Information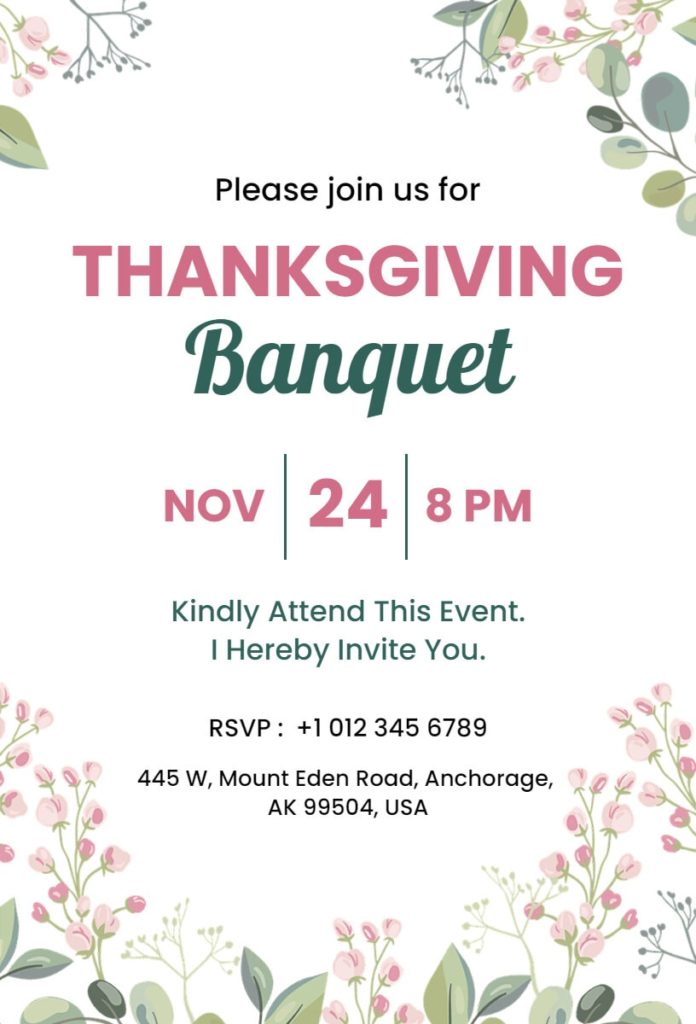 RSVP information should be included on the invitation so that guests can let the host know whether or not they will be attending the event. Make sure to include the RSVP deadline and the contact information for the host.
Dress Code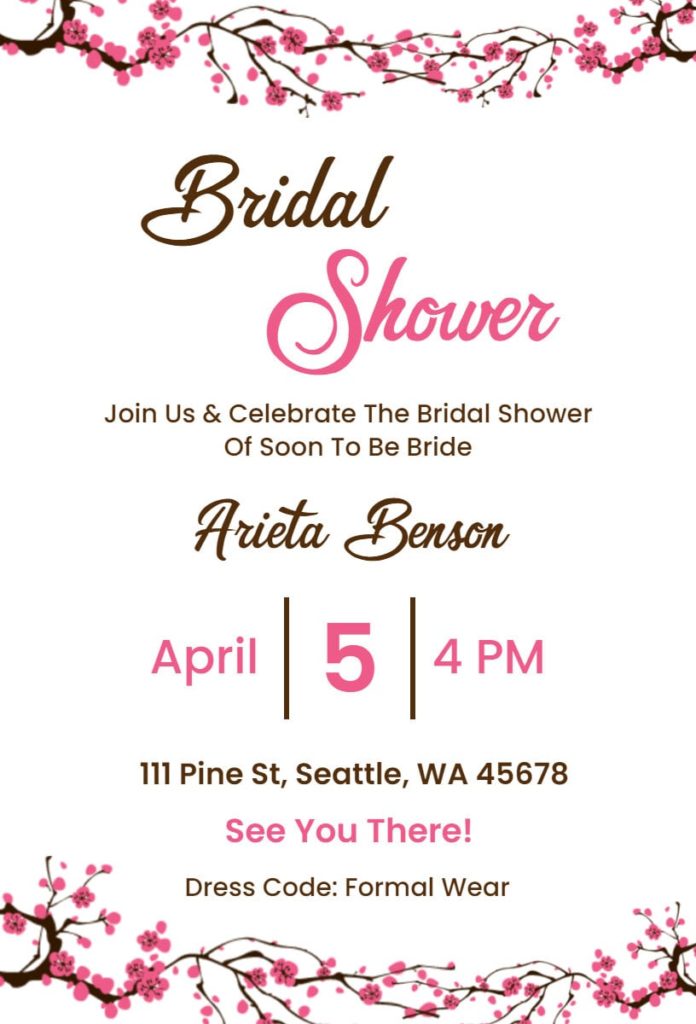 If the event has a dress code, it should be clearly stated on the invitation. This will also help guests know what to wear to the event.
Additional Information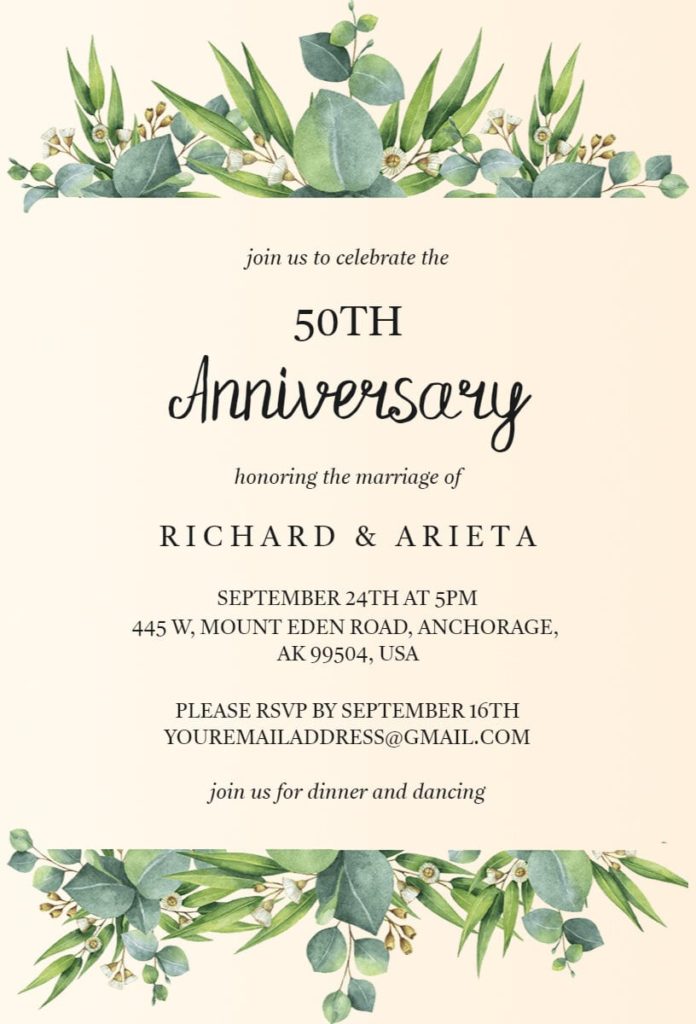 If there are any additional details that guests need to know about the event, such as parking instructions or special accommodations, this information should be included in the invitation.
So, now all the confusion has been clear. If you want to know more about invitation-related articles, then you can check here.
Recommended read:
Conclusion
Writing the perfect invitation doesn't have to be a daunting task. By understanding the different types of invitations and the basic elements that should be included, you can also write an invitation that sets the tone for your event and encourages guests to attend. Additionally, Use the invitation sample and tips provided in this article to help you write the perfect invitation for your next event.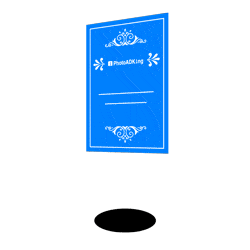 20,000+ Pre-design Invitation Templates From PhotoADKing
Let your creativity flow with our collection of invitation templates, and personalize them to align with your vision.
Explore Invitation Templates
FAQs
Where can I find templates for invitation designs?
You can find a wide range of invitation templates online on websites like PhotoADKing professional graphic design platforms.
How can I choose the right design for my event?
Answer: Consider the theme, formality, and target audience of your event. Additionally, choose a design that aligns with these factors and reflects the atmosphere you want to create.
Are there any etiquette rules for sending invitations?
Yes, there are general etiquette rules, such as sending invitations in a timely manner, including all relevant details, and addressing recipients properly based on their titles and relationships.
Can I incorporate my event theme into the invitation design?
Absolutely! Incorporating your event theme into the invitation design also helps create a cohesive and immersive experience for your guests.
What information should be included in an invitation?
An invitation should include the event's purpose, date, time, location, dress code (if applicable), RSVP details, and any additional information or requests.
In terms of the invitation template, this design could be easily customized using a platform like PhotoADKing. By using a pre-made invitation template, you can save time and effort while still creating a unique and visually appealing invitation for your event.