Do you have any special events upcoming? Are you stuck over 'How to Create Invitations Design'? You're about to get sorted with us here.
You may have hundreds of reasons to invite someone for an occasion. Likewise, you have hundreds of options to convey your excitement gracefully using relevant invitation cards with Invitation Maker.
No wonder why people have a dedicated budget for invites alone! To be honest, an invitation can make or break the impression. Every detail is noticed here & so it is most recommended to make it charming & humble. That is why the personalized invitation is legit, don't you think?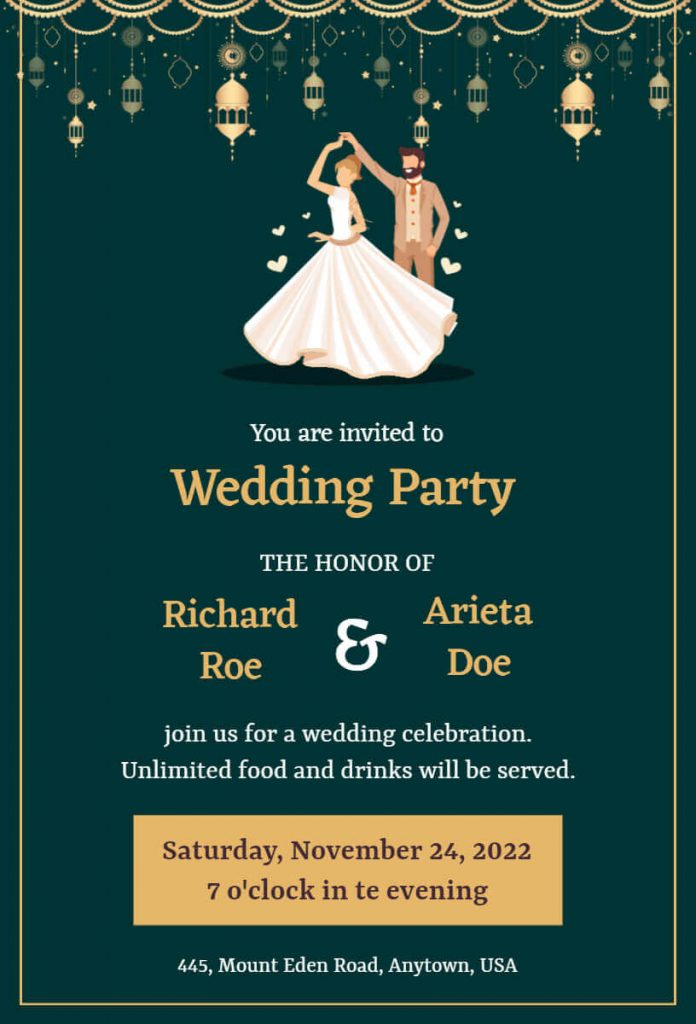 We will be sharing some very important stuff about invites. Let us give you a sneak peek here.
How an invitation should be?
How to make the best use of an Invitation Maker tool?
5 Reasons to choose invitation maker over graphic designer
How an invitation should be?
An invitation is a reflection of the emotions and feelings that you have for the event. Be it a formal or informal event, it should always have that personal touch.
For instance, when the term 'wedding invitation' strikes your mind, you may have a rough sketch of the design you are willing to have. It may be an abstract floral, subtle enriched card design, or a photo card. Whatever it is, it's all about you. As it will be handed over to your invitees, they catch that vibes too.
An invitation should be full of life. You have a grandeur color palette to pick any particular color for your invite. Make sure it expels excitement. Regardless of the intent, it should always have a personalized message that makes it a personal invite.
When it comes to invitations, we all have an example of the best invitation design we have seen to date. Does this mean that invitations make for long-term & memorable relationships? Well, yes!
Invitations should always be resembling & relevant to the theme. You can grab some ideas from your party theme to create an invitation that gels with the theme. Feel free to drop the hint of a party theme with the invitation color palette.
How to make the best use of an Invitation Maker tool?
Let's proceed to get the best extracts of an Invitation maker online tool. Take it as a guide for beginners who fear design invitations thinking that they are not professionals. There is nothing you cannot do, right?
Do you know? Most invitation maker tools online are non-designer-friendly. Even if you are creating a DIY invitation for the first time, it makes for a perfectly convenient environment.
Here are a handful of tips for you to create a mesmerizing invitation design:
1. Select the Template Layout First
Prioritize whether you want to enhance the layout or you have more details to add to the invite. You can think of leaving white space accordingly. Play with the layout graphics if you have fewer details to add to the card. In the opposite case, you can keep the backdrop minimal.
Any given invitation category will have innumerable layout choices. From the orientation to the overall appearance, you can surely find a relevant one according to your event theme.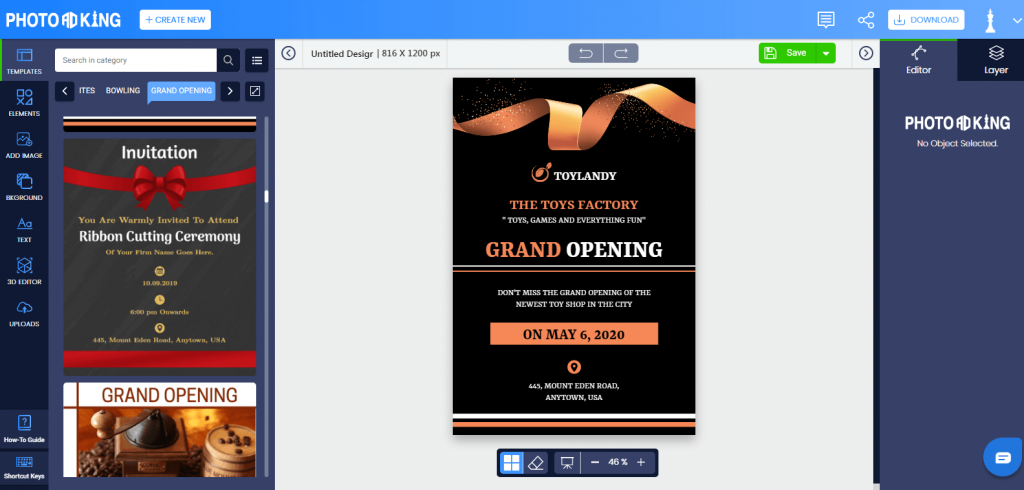 2. Pay attention to the Graphics & Illustrations
What is an invitation without attractive graphics and illustrations? Formal! Know the category in which your invitation falls.

If you're creating a formal invitation, it can still be elegant but should never be overdone. Opposite to this, if you are creating a 1st Birthday invitation for your kid, you know how to make it exciting & full of happiness with cartomizer effects or similar elements.
Know the difference & make brilliant use of graphics.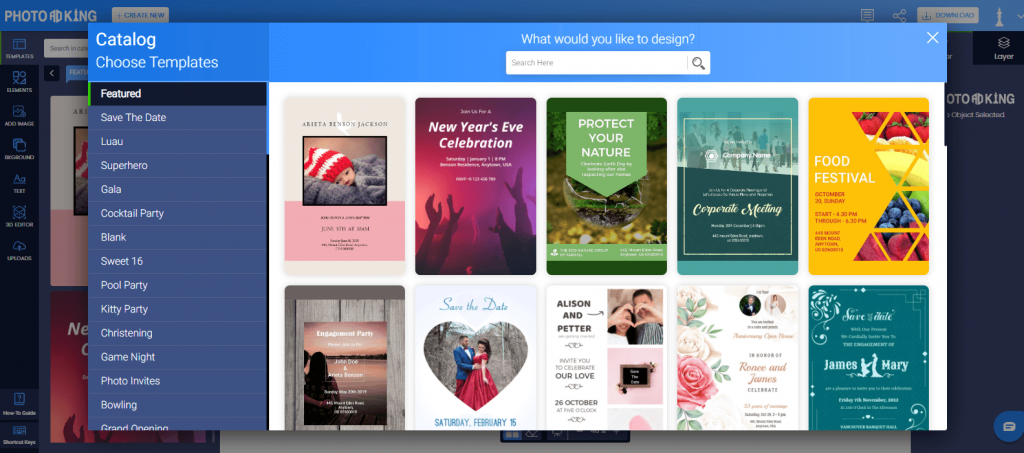 3. Try an alternate color palette
If you are in a rush, you can create an invitation in minutes by just replacing the default details with yours. But, if you have got plenty of time then why don't you personalize everything? It's great if you like font placements, you can try if you can make a better color palette for the invite.
Before you do this, make sure your previous copy is safe. Duplicate the current invite & try alternatives there. This will save you from losing the original design created by you.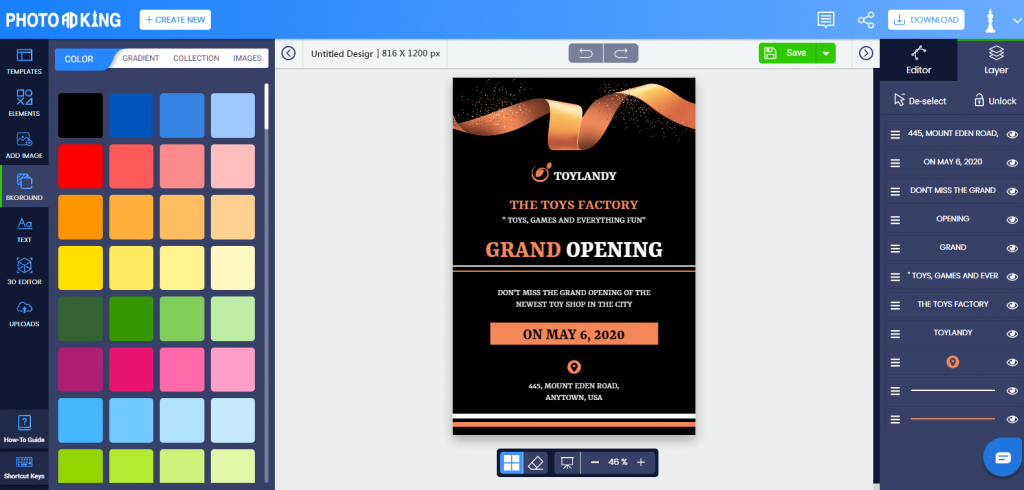 4. Experiment with the Fonts
Fonts play the most crucial role in invitation design. They should be cent percent engaging.
Also, you should know which fonts should be used for the key details and which for the rest of the content. For instance, the font style for a bride & groom's name will always be more impressive & unique than the ones used for venue, date & time.
Try the font styles that optimize the overall appeal of your invitation.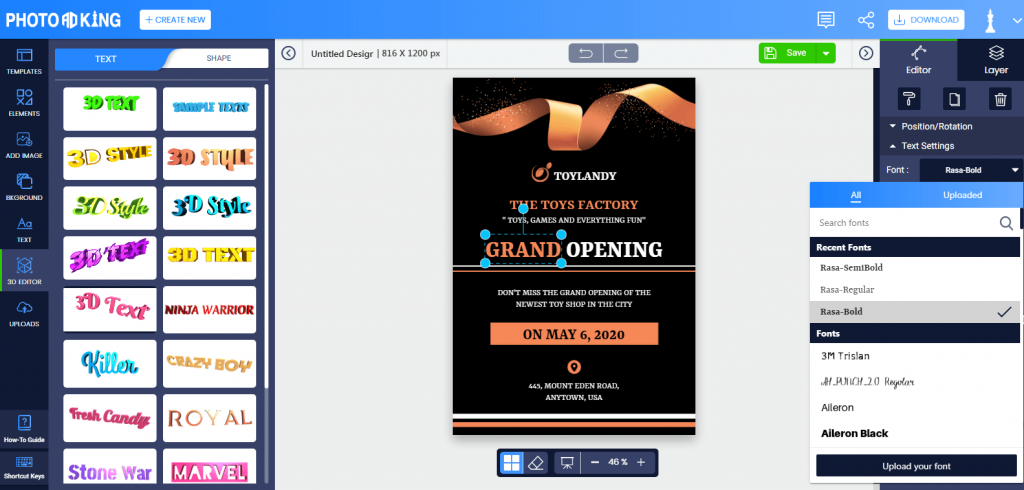 5. Rethink the Invitation Feel
For a moment, you will wish for the eye of a designer. Once you are done designing the invitation card, get it reviewed by your close ones. See if you can make it better. Or, you can simply look at the invitation card & rethink if it fits the purpose you had in the beginning.
If you find anything missing, you can add details or make changes anytime you want.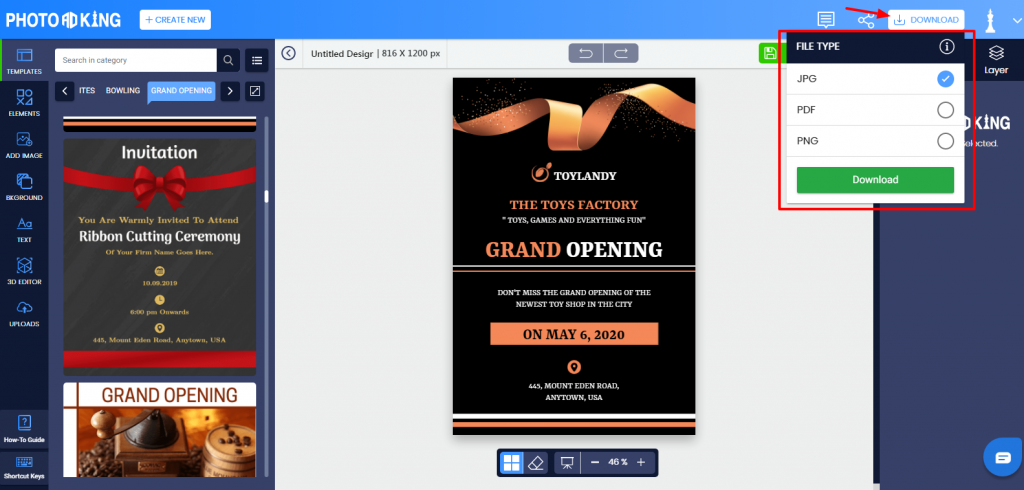 5 Reasons to choose invitation maker over graphic designer
Kudos! You now know a lot more about invitations. Let us also burst the most common myth among invitation design seekers: "We need to go for a good graphic designer". Frankly, you don't! Until and unless you have free invitation makers, you can personalize endless design invitations online.
And, if you are not convinced yet, let us give you some reasons to trust an online invitation card maker.
You can browse the number of ready-to-use invitation templates. They are completely customizable & you can create a stunning invitation in one go. Pick any desired elements like graphics, fonts, background, etc from the default library or upload images you want to add. Edit the text & replace it with your date, time, venue & other details, you are done.
High-quality printable invites can be created in minutes. Select the print quality while downloading the digital invitation and you don't have to worry about the blur.
Online invitation makers are cost-effective & offer budgetary choices that will never be given by your graphic designer. Some premium features might cost you some bucks but the basics are always free.
When you are running on a low-budget invitation, you cannot afford a graphic designer. The invitation maker tool is the real savage here. Just use the essential elements and a cool invite is ready.
If you feel like you want to change something at the end moment, you have got that digital copy. This simply means that infinite changes can be done in an invitation as everything is in your hands.
Browse the Best Invitation Maker using your own design
You must be thrilled to try one of the best invitation maker tools online. We're dropping some amazing suggestions to check out…
1. Anniversary Invitation Template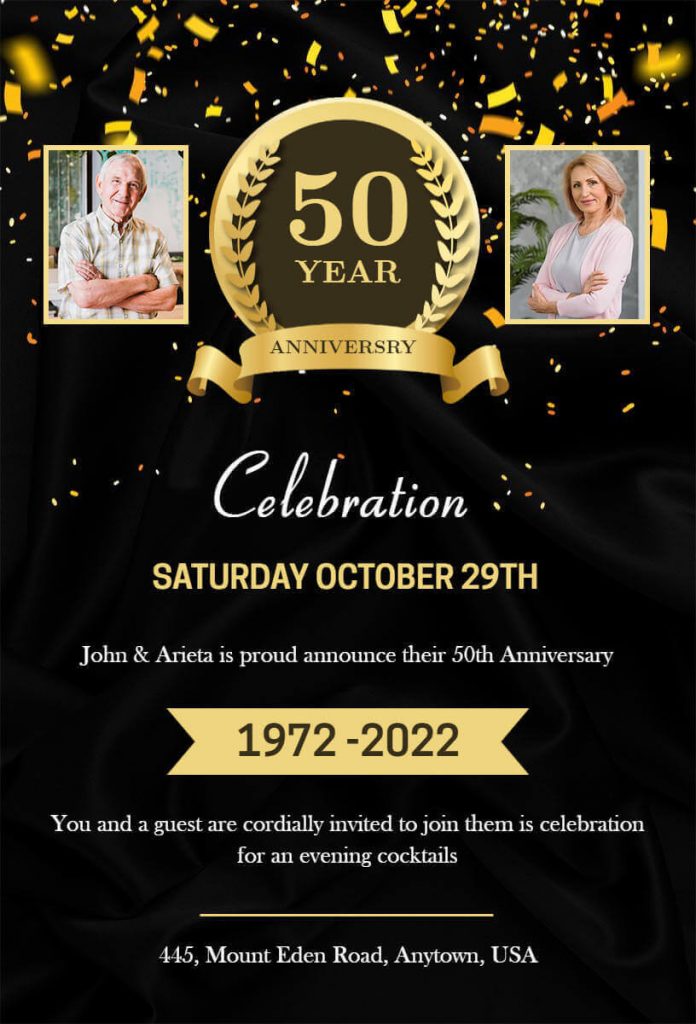 2. Farewell Invitation Templates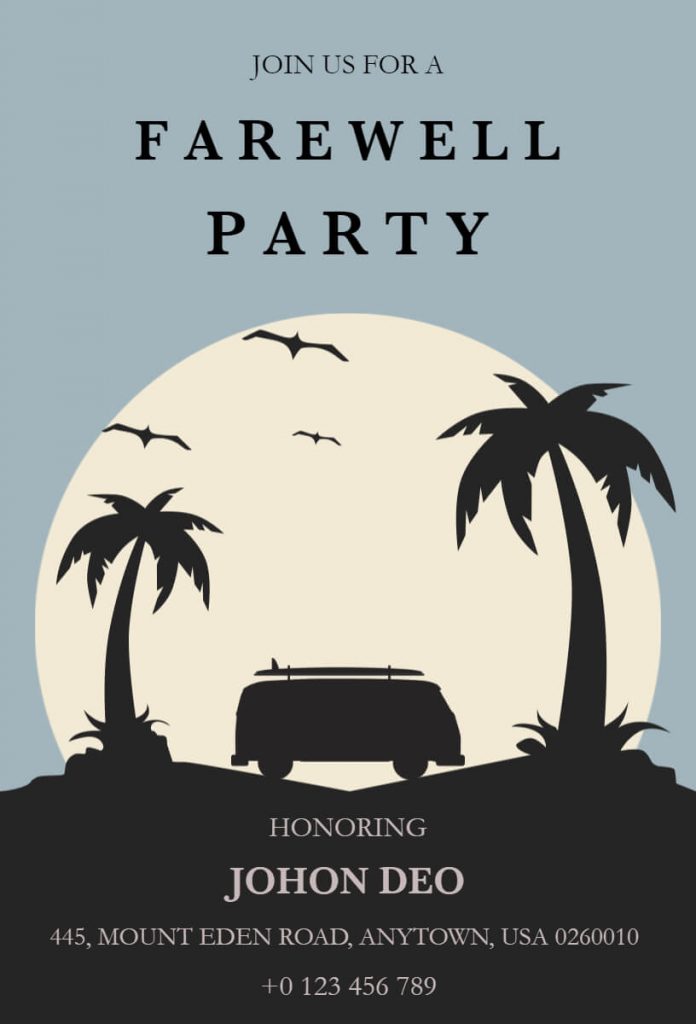 3. Halloween Invitation Maker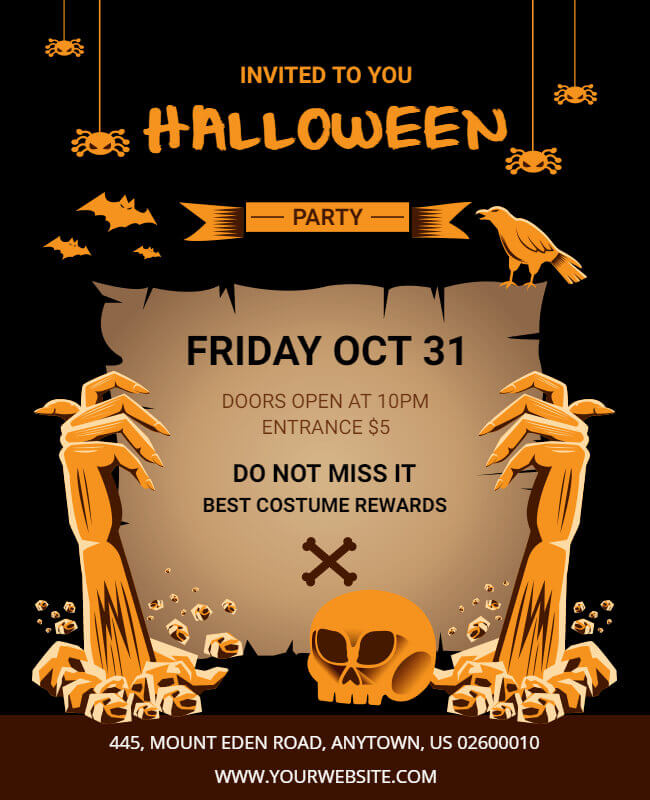 4. Christmas Invitation Templates
5. Grand Opening Invitation Template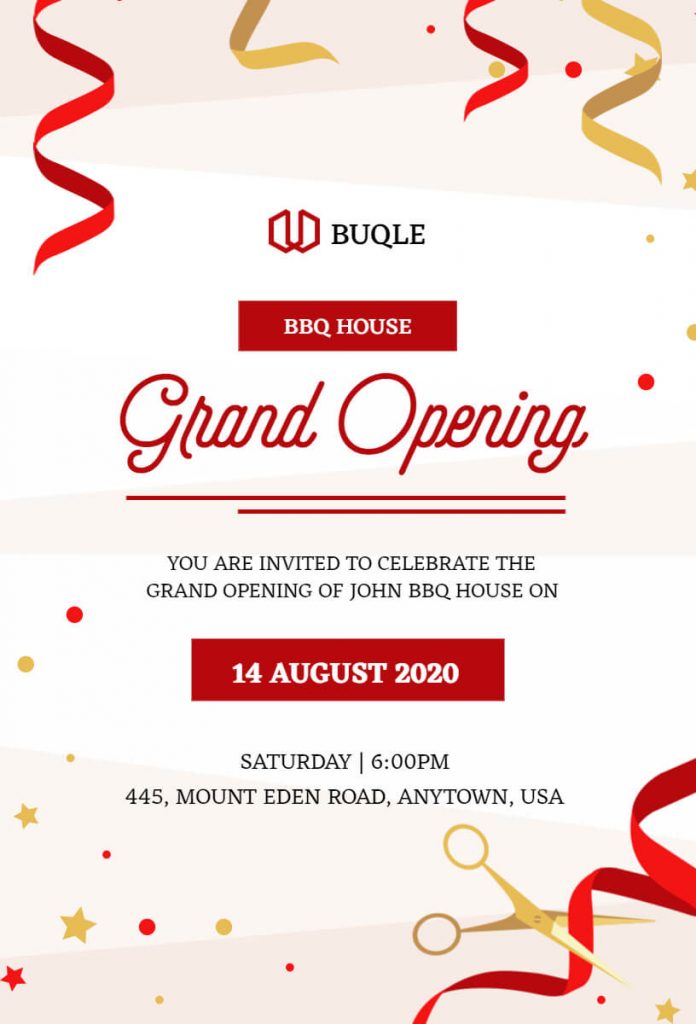 Also read: Example of Open House Invitation
6. Event Invitation Templates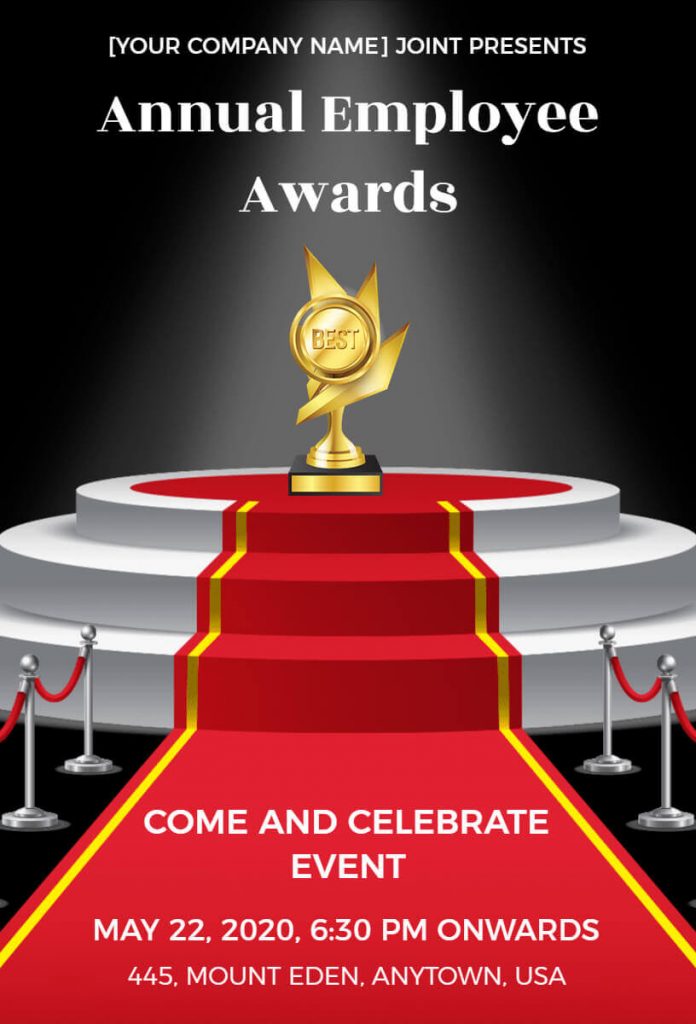 7. Bridal Shower Invitation Templates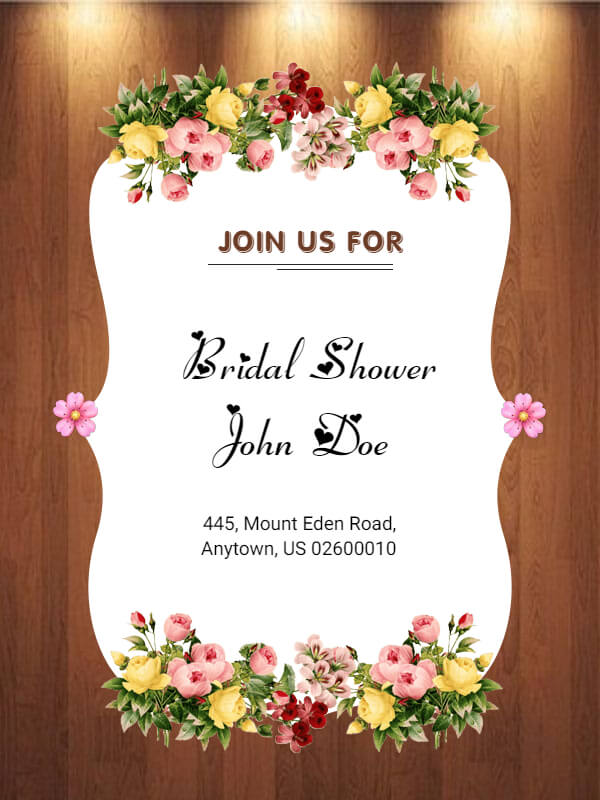 8. Baby Shower Invitation Templates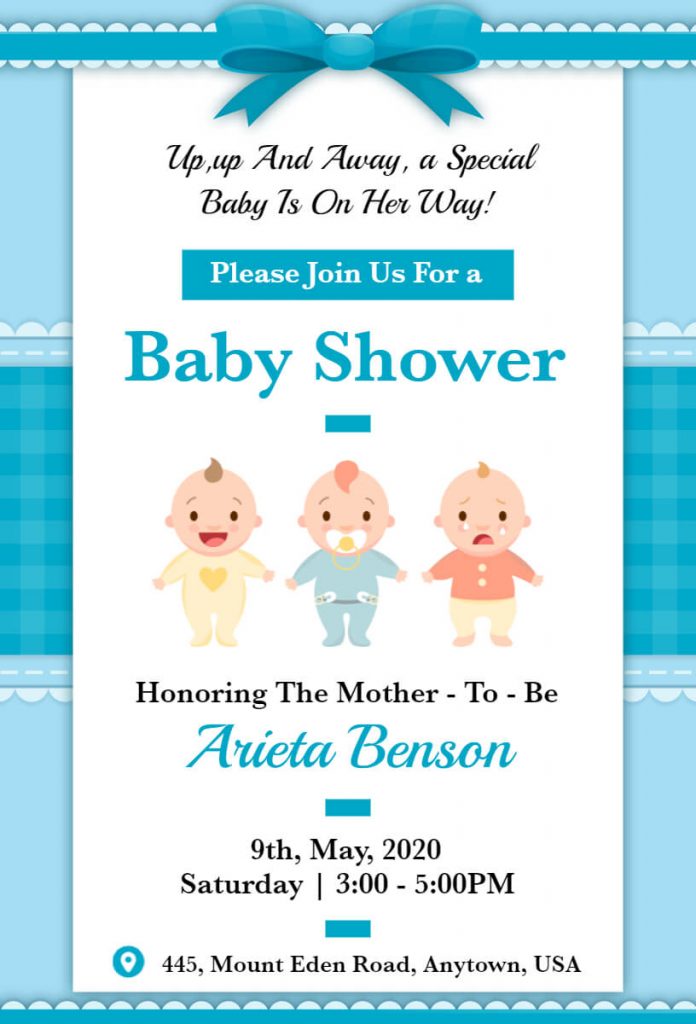 9. Engagement Invitation Templates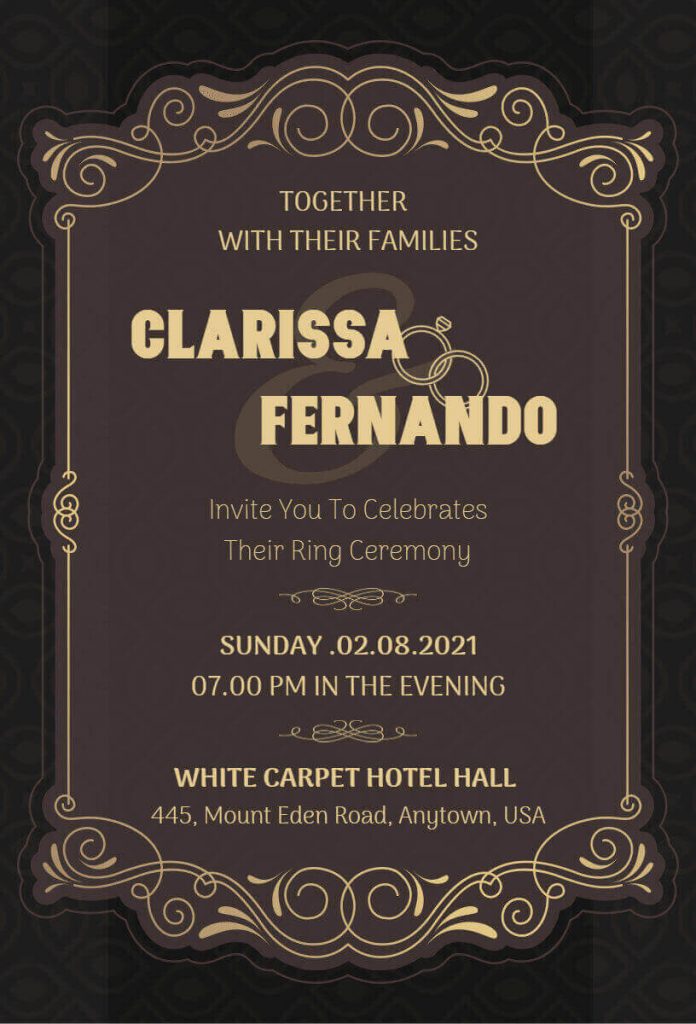 10. Party Invitation Templates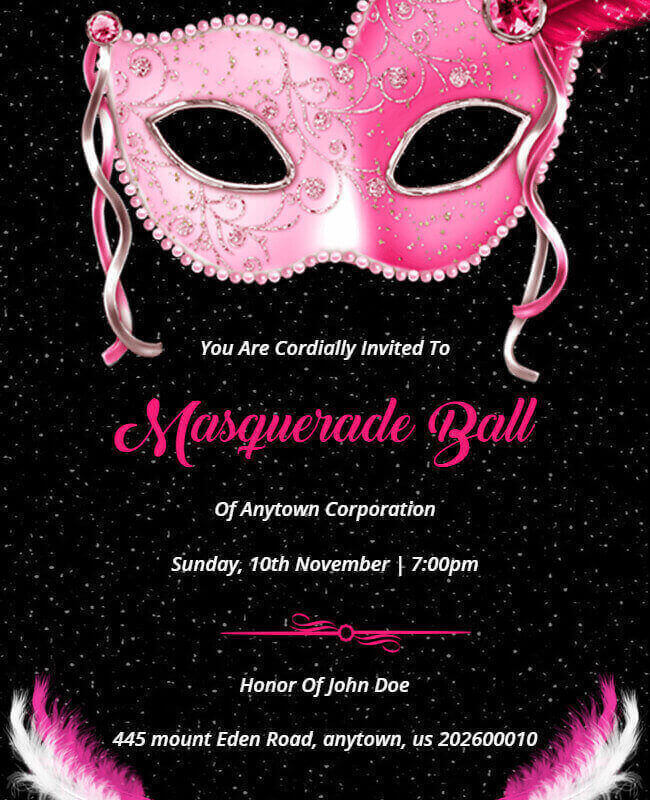 11. Birthday Invitation Templates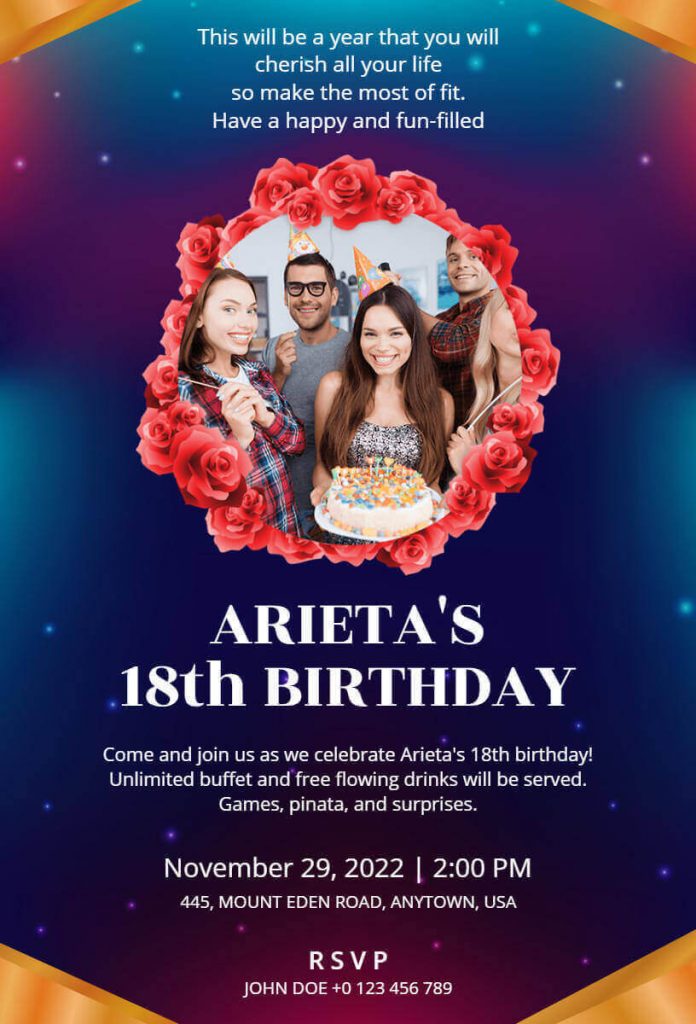 12. Save The Date Invitation Templates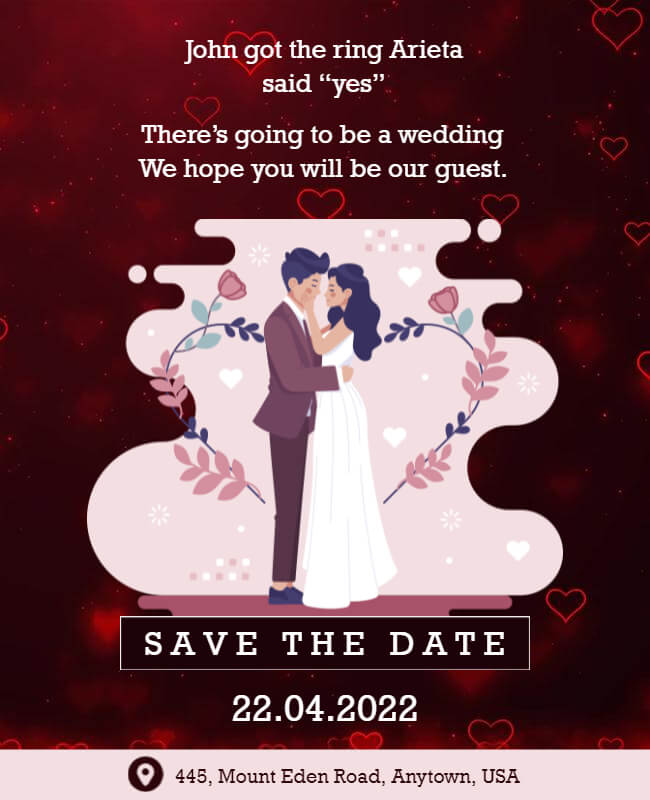 13. Business Invitation Templates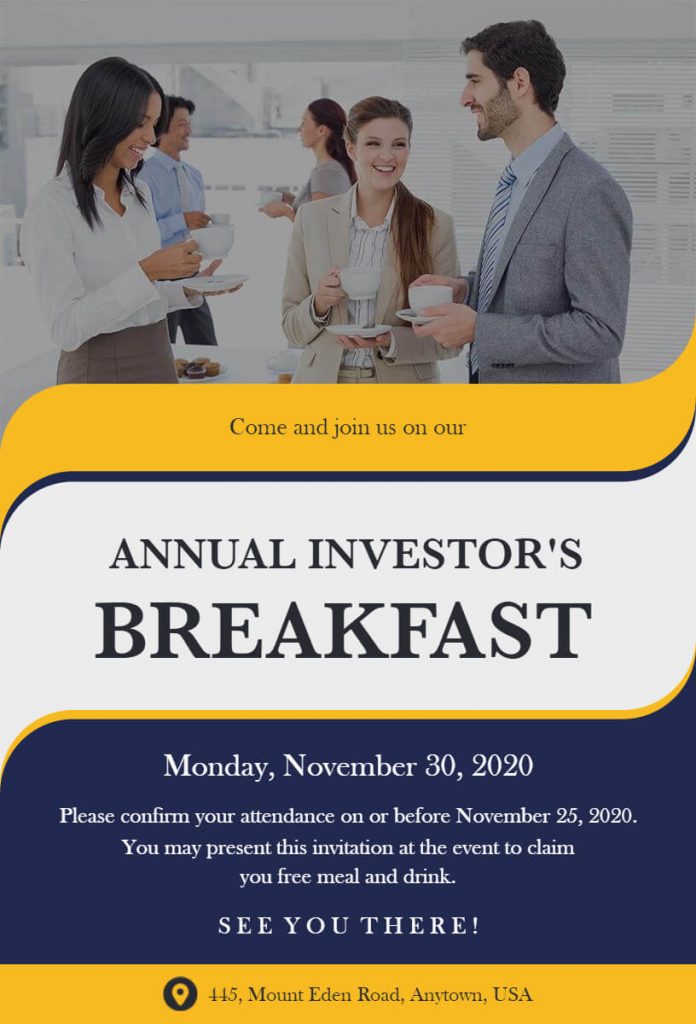 14. Ceremony Invitation Templates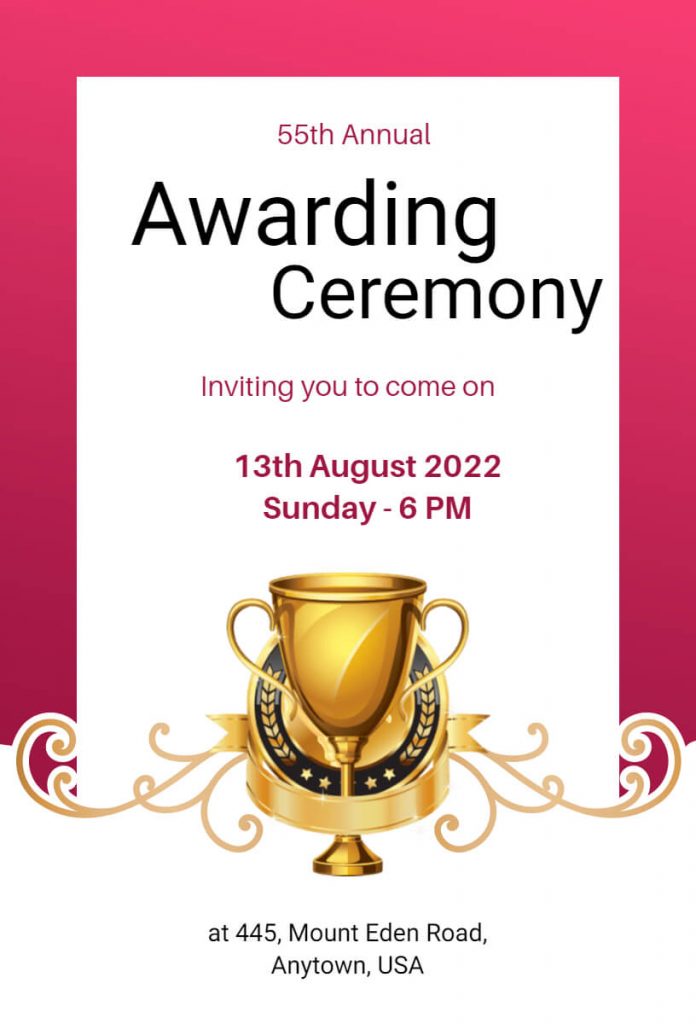 We have more to add to the list but we would rather take you to PhotoADKing to experience glamorous invitation templates online for free. Would you not like to have a look?