Want to design viral Instagram posts but not sure how to do it? You need a basic guide on how to make Instagram post templates!
Designing posts for an undeniably powerful platform like Instagram is likely challenging. Your Instagram business account should be consistent in publishing clean & cohesive feeds. And if you're handling this single-handedly, your design skills are least expected to be sharp. Besides time commitment, you may have to keep your stash legit for that aesthetically pleasing feed.
Consistency is the key, so be lucky enough to find your guardian angel in pre-designed Instagram Templates free. It is time, effort & money-saving. Above all, it reduces a lot of stress.
In this article, you'll learn almost everything regarding how to make Instagram posts. We'll also take you through an Instagram Post Maker Free & how to use it.
How To Make Instagram Post Templates With PhotoADKing [In 5 Steps Only]
1. Find Your Best-matching Instagram Post Templates
It's a bitter truth & fact that you aren't free to work out on individual Instagram posts from scratch. A lack of resources & design skills may put you in an infinite loop of rework.
That's why we recommend using PhotoADKing's Instagram Post Templates Free. They're fully customizable & backed by an incredibly awesome graphic & resource library.
Let us share some handpicked & trending Instagram Post Designs that can be personalized as desired. Having such amazing readymade templates for Instagram will cut your efforts in half.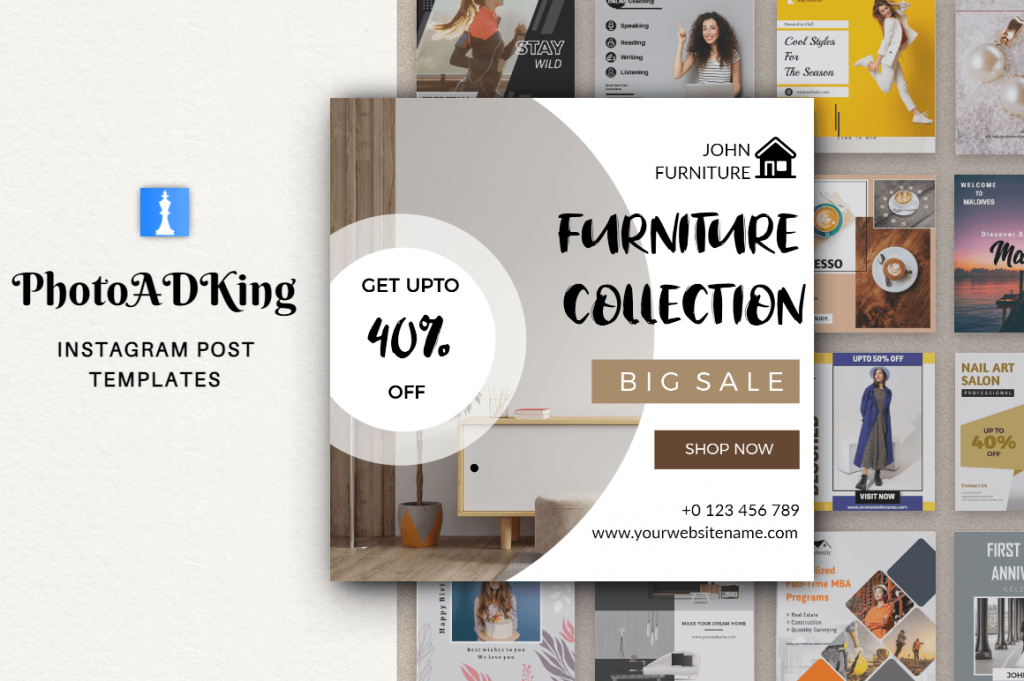 It could be a tough job for you to choose the type of posts for Instagram. But, if your concept is clear, you may choose a resembling post type & modify it as per your brand colors too. You can also refer to social media post makers to make stunning Instagram post templates.
For instance, you've got quotes posts, business posts, and giveaway posts for Instagram, etc to choose from. Proceed with the one you need at the moment.
2. Align Your Post With Synchronous Visuals
Most businesses choose to keep their Instagram posts in their profile instead of archiving them after use. This simply means that your posts will permanently last for users to view later. So, pick your post format wisely.
If you've defined a color contrast or use particular fonts only, then don't break the consistency. No matter if a template design is unique, keep the aesthetics in harmony.
In case it's your first post then be very careful with choosing your design, typefaces, logo placement, etc. Other posts may follow a similar format.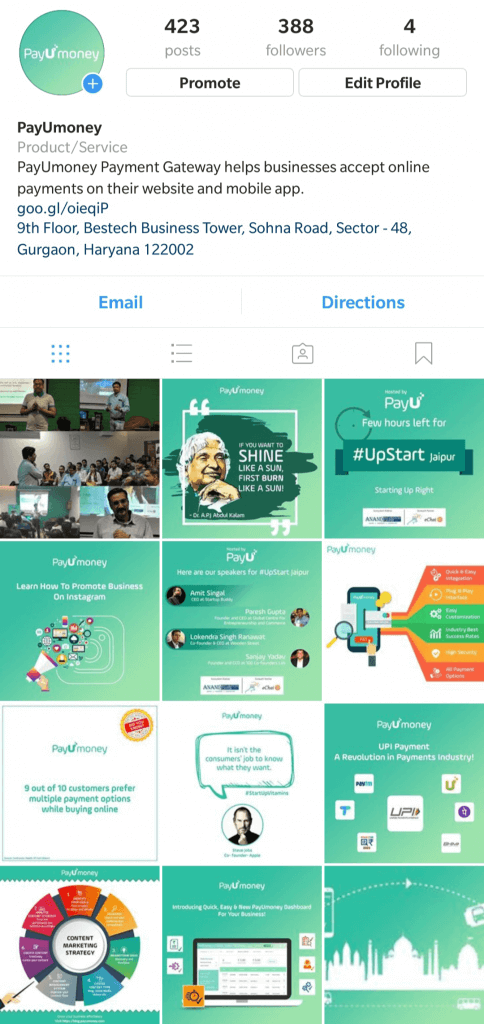 The above instance has made a brilliant color-coded use. See how synchronously the posts appear on the profile, though each is in a different format.
You may like to read reasons for Instagram ads are a Great tool to multiply your business.
3. Choose Your Design Elements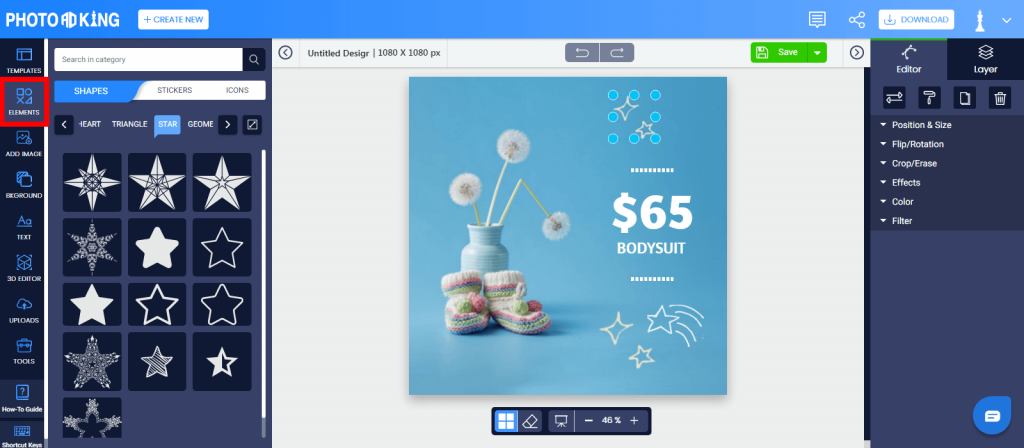 Once you've chosen your post format & your mindset is fixed on the color and typefaces to be utilized. You'll have to define the design elements you'll be using for this Instagram post.
Design elements include images, graphics & illustrations, brand identity elements like logos, typography, etc., and make sure your Instagram post size is perfect.
Make a list of the essential design elements for the visually pleasing appeal of your post. It will be a lot easier for you to put things together. It's great if your current template has them all. And if you need more, just drag & drop from the left-side panel of PhotoADKing's editor interface.
Resize or modify these design elements as per your preferences.
4. Add Focus Text, If Any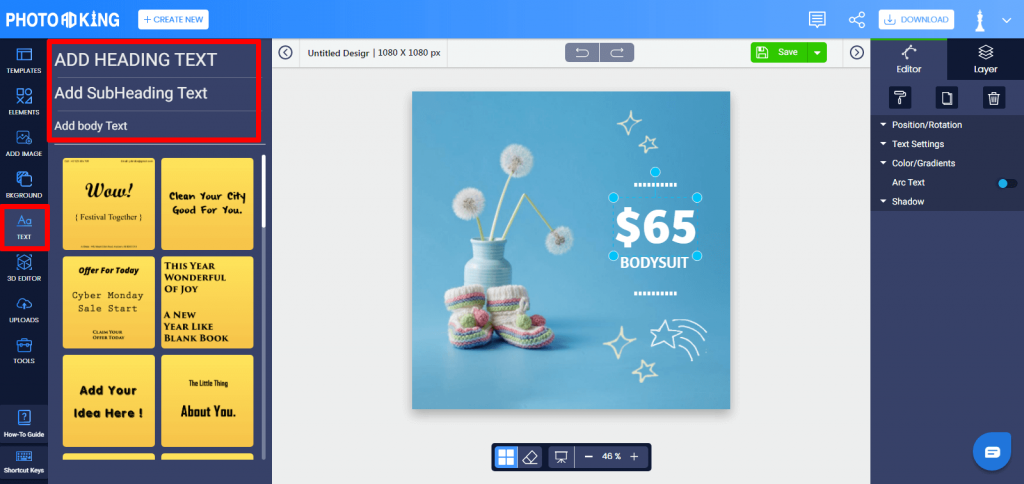 In case if this is a text post or you're willing to add a few words to your image, just replace the dummy text on the image. Add decorative fonts by accessing the left-side panel with numerous typography options for headings, subheadings, body text, etc. However, you can also use social media post makers to customize readily available various Instagram post templates.
5. Preview & Save The Template In High-quality Format
Finally, when your Instagram Post Template needs no editing, preview & see if things are all well. Perform this step wisely & double-check if anything is missing to be included. Next, save your post template for Instagram in a high-quality format.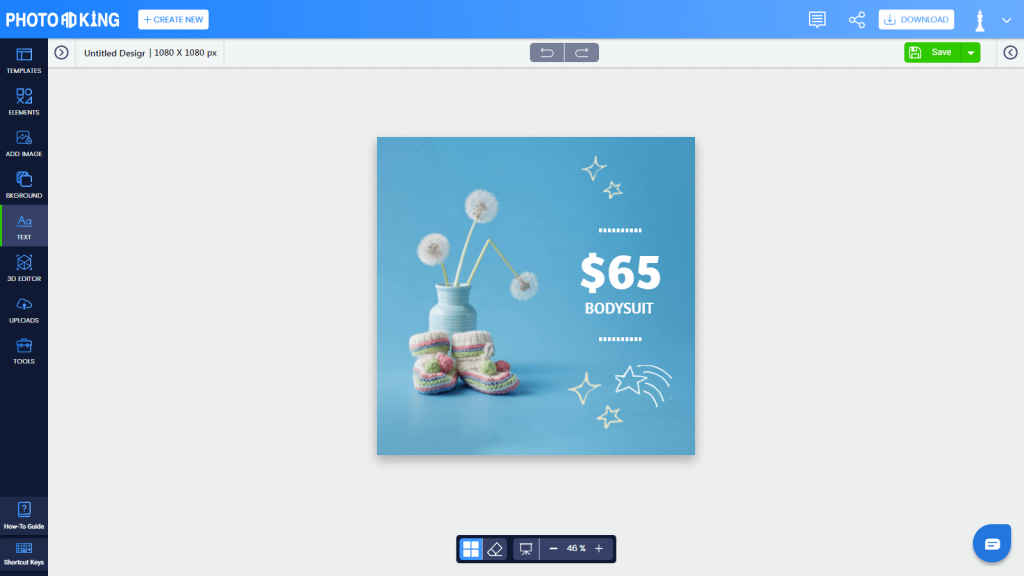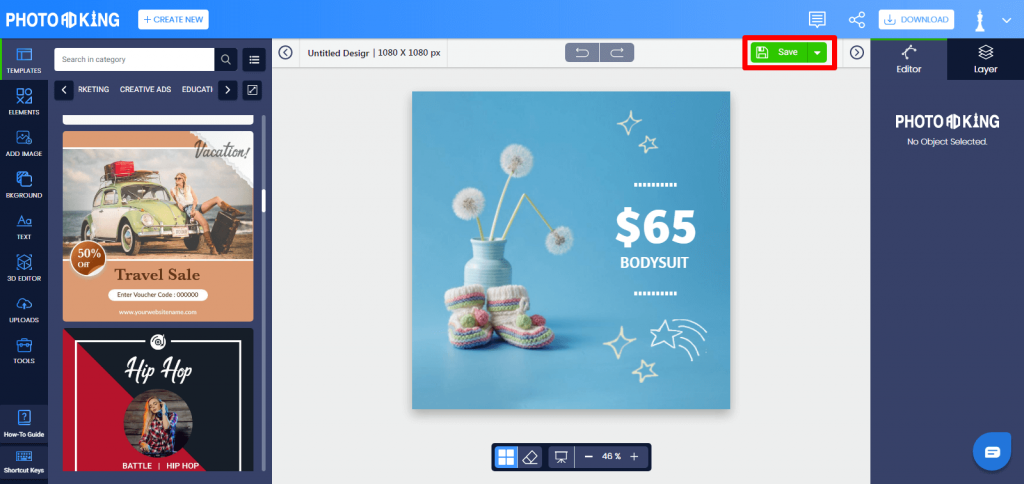 PNG, JPG, GIF, etc formats are available. Pick them as desired. You may also choose to share your creation from PhotoADKing's editor interface itself. It will be shared in one click only.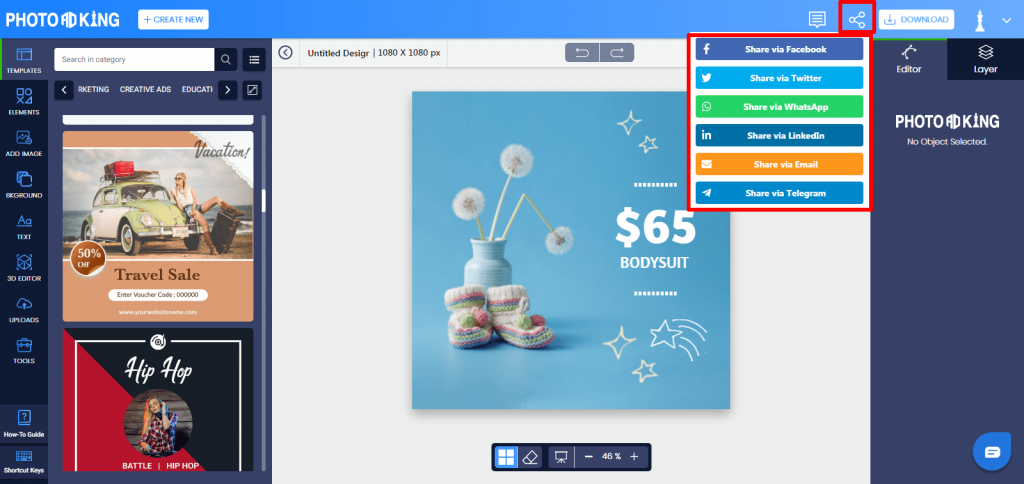 Continue Using Free Instagram Post Templates!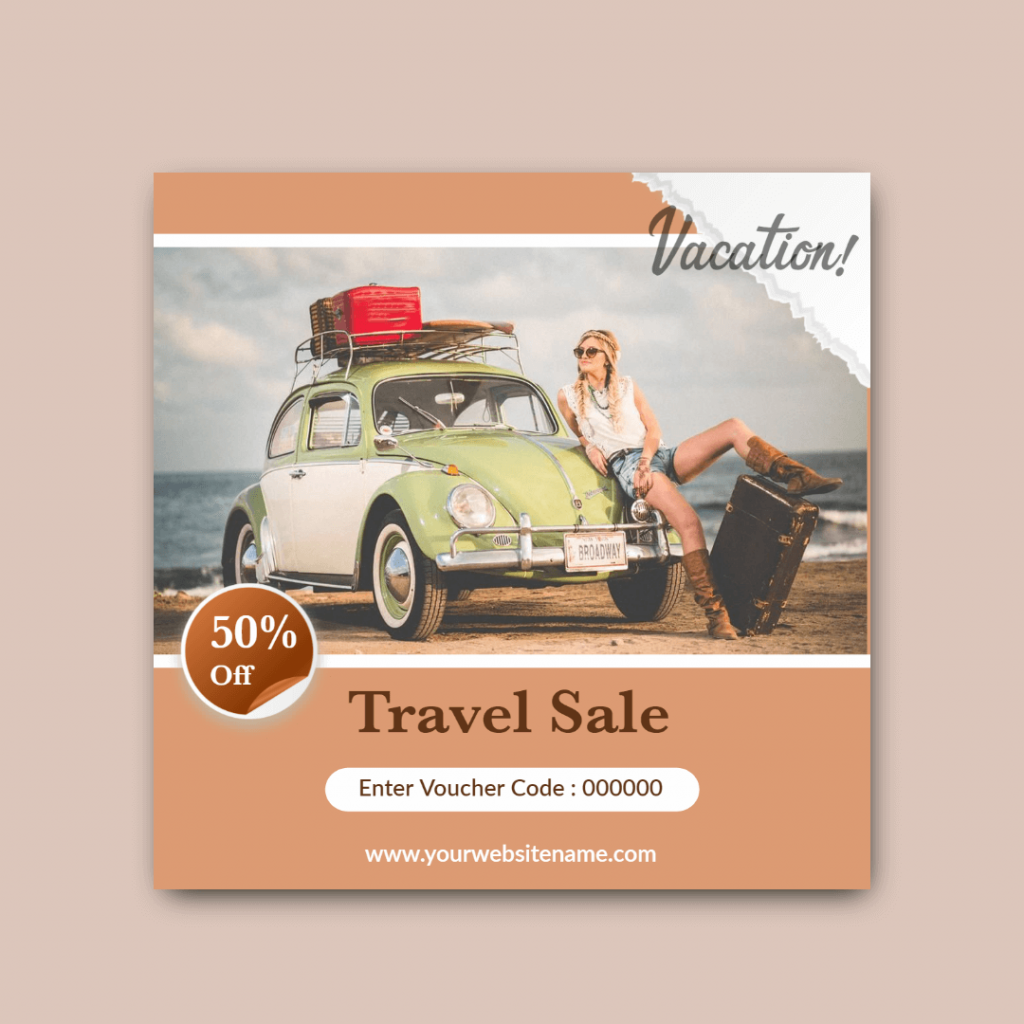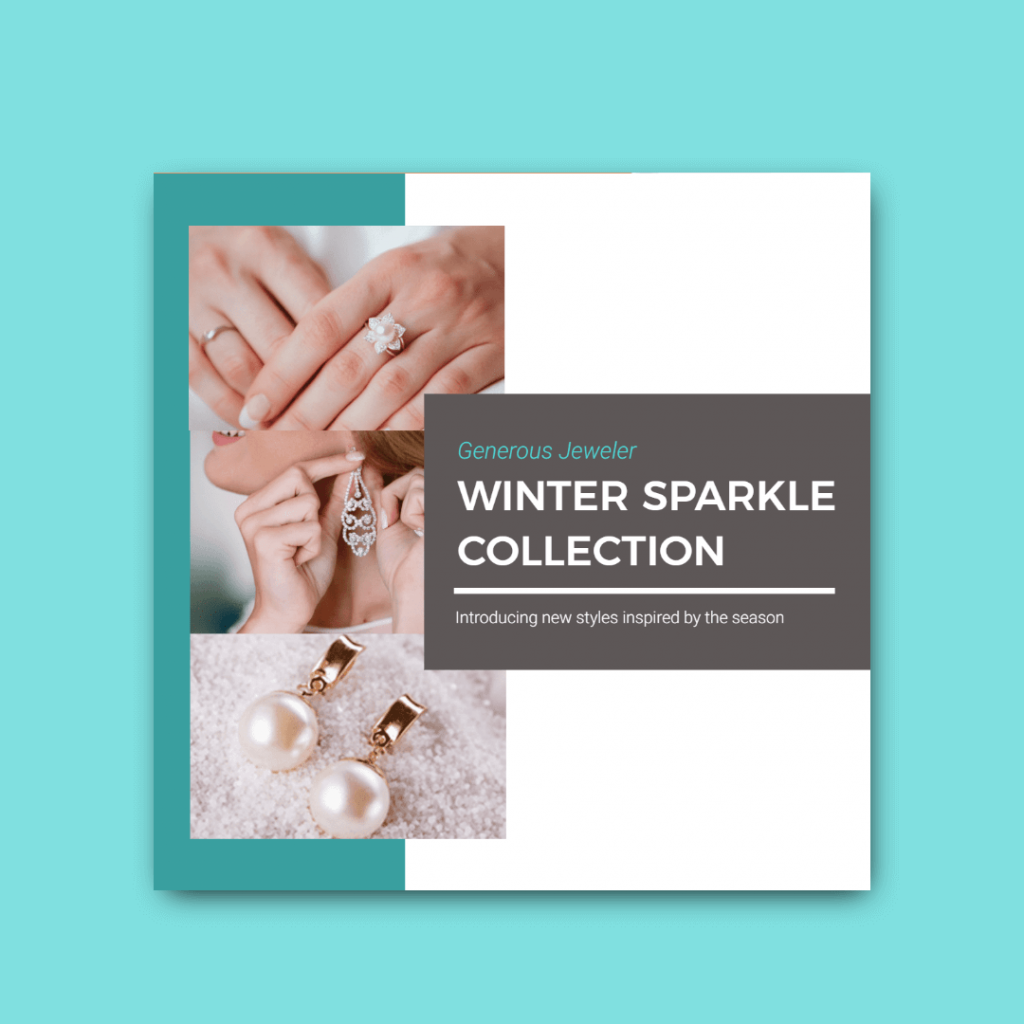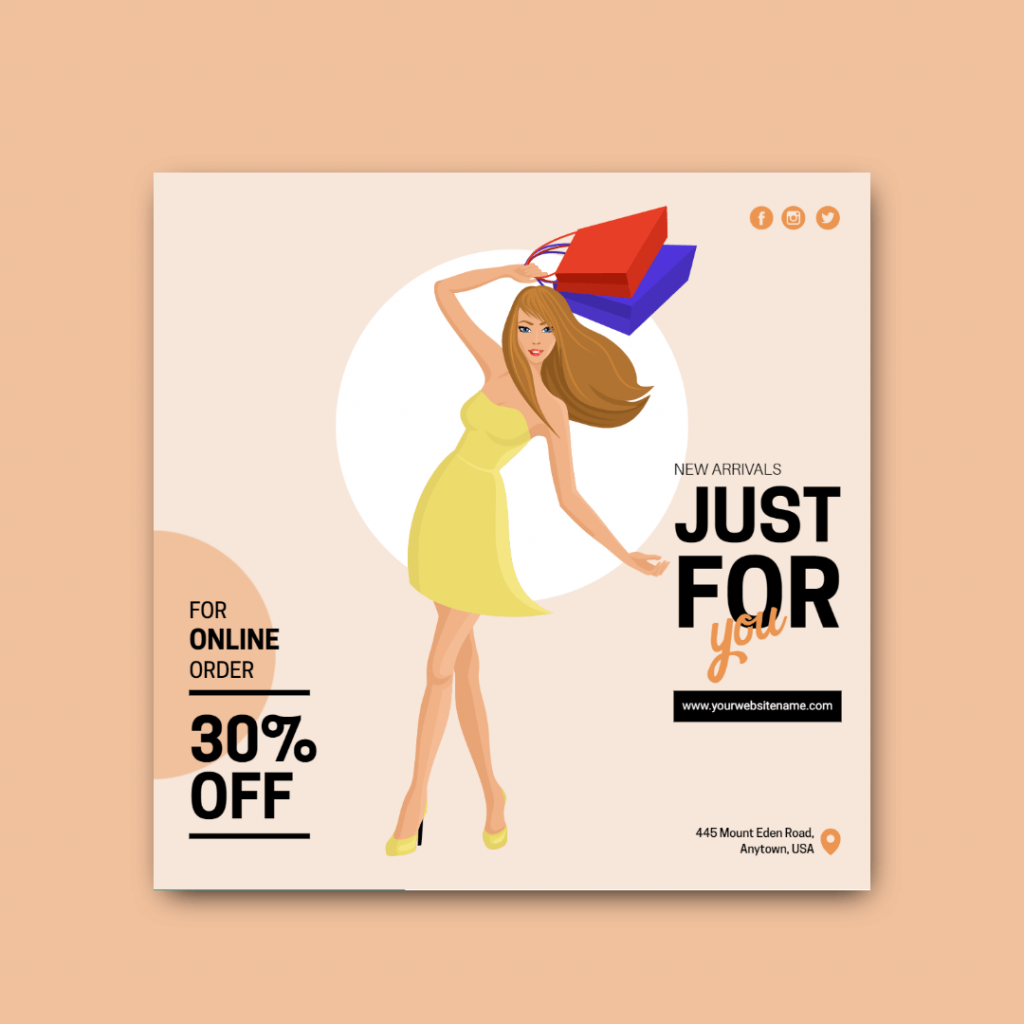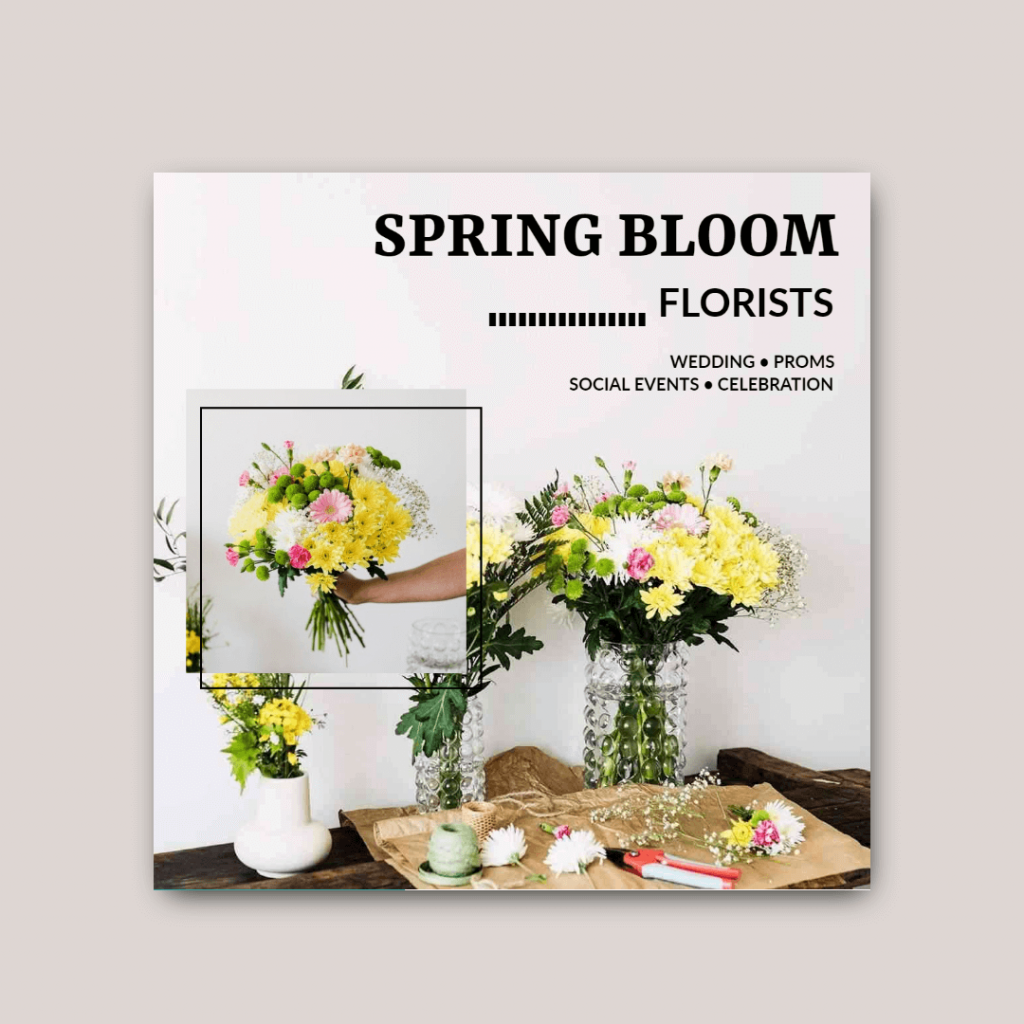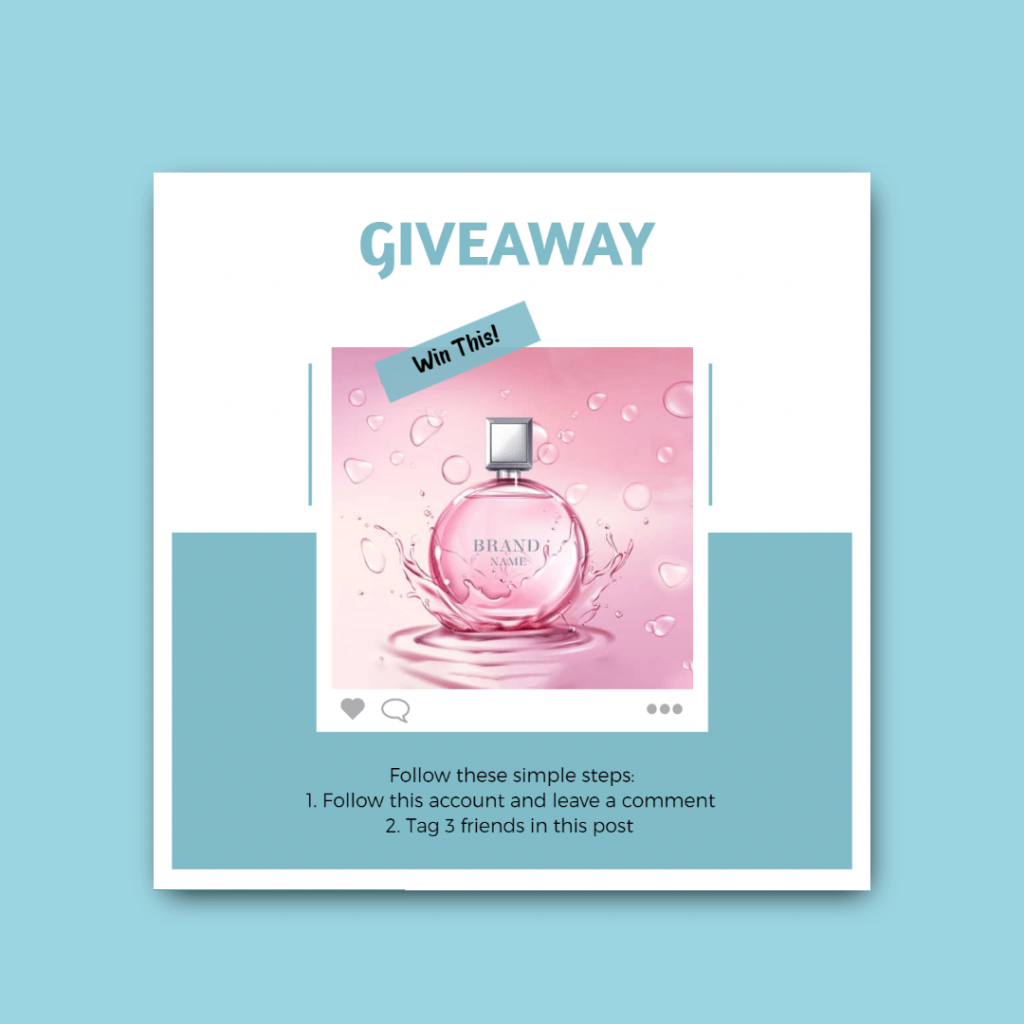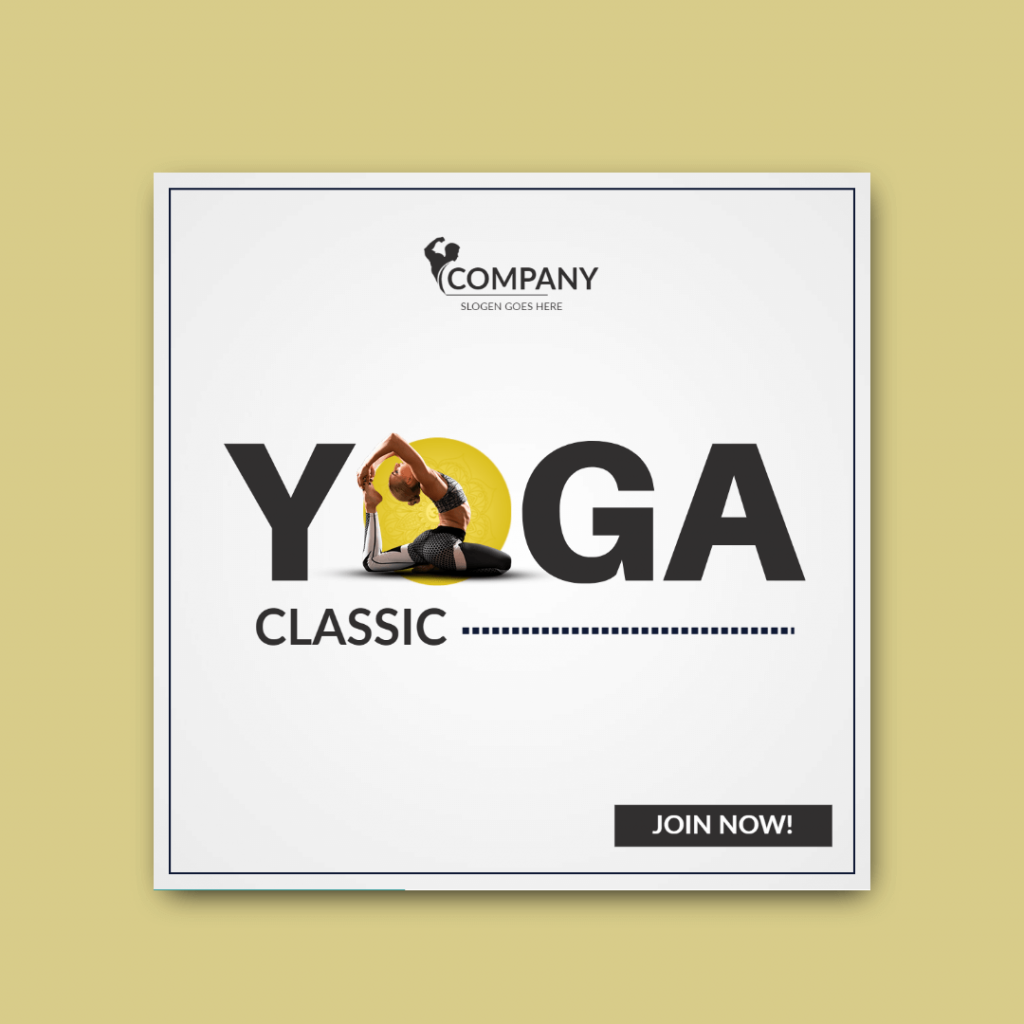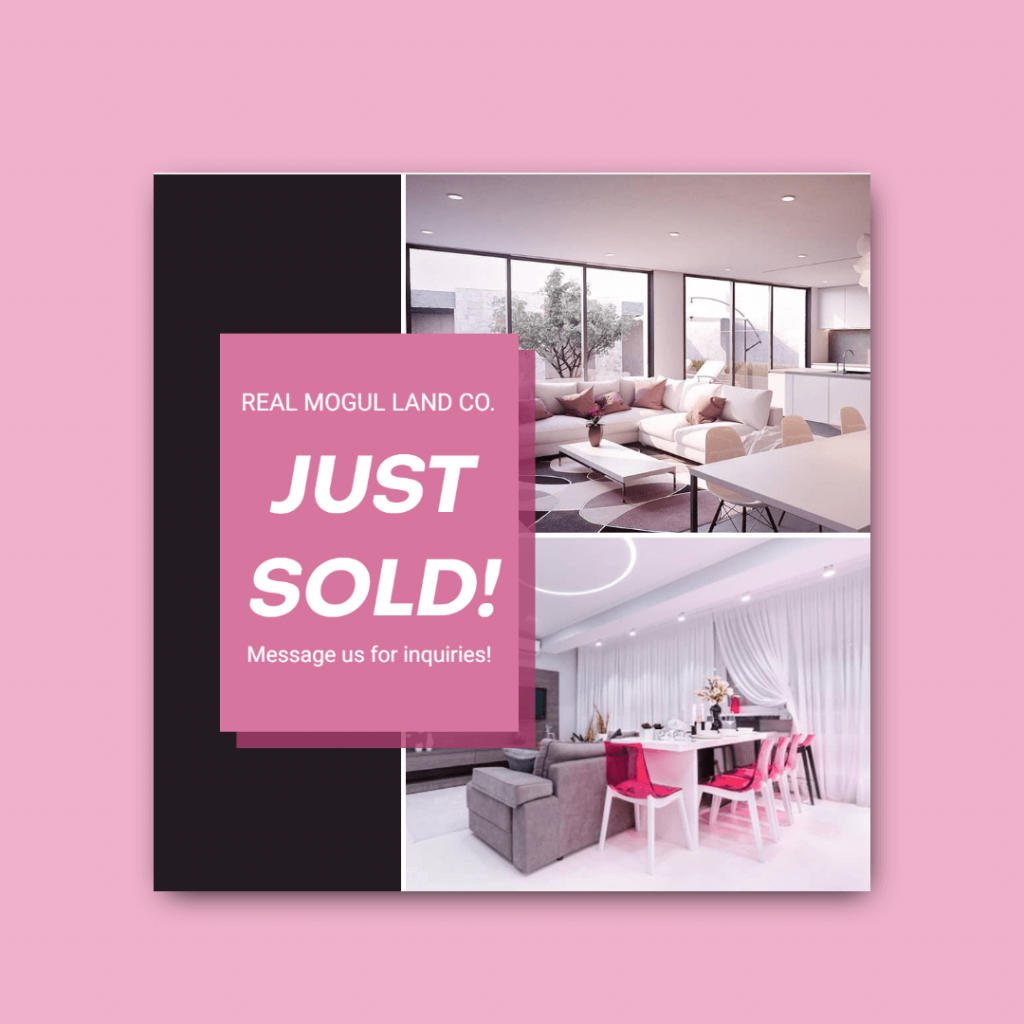 PhotoADKing is one of the best social media post makers that'll assist you not only in designing free Instagram Post Templates. But, it's an extremely useful DIY graphic maker for your branding needs. You may put a cross on hiring a professional as you'll get to use professionally designed templates already. Make the minimum changes to the templates on the go, save your copy & upload it to respective platforms. That's it!
Moreover, you've got almost endless options for Instagram posts to try out with a huge library of free resources to redefine your posts. You may even design your personalized template from scratch if you feel like doing it.
So, Go ahead & make it happen.