Are you looking to create an eye-catching food flyer to promote your restaurant or food business? Look no further! In this comprehensive guide, we will walk you through the process of making a stunning flyer using the powerful design tool, PhotoADKing.

With its user-friendly interface and extensive range of features, PhotoADKing is the perfect choice for creating professional flyers that will capture the attention of your target audience.
So let's dive in and learn how to make a food flyer that will make your business stand out!
How to Make a Food Flyer
1: Open the PhotoADKing website and signup
2: Search the food flyer
3: Choose a food flyer template
4: Customize your flyer template
5: Save & download your flyer
How to Make a Food Flyer Using PhotoADKing: Ultimate Guide
Step 1: Open PhotoADKing's website on your browser And Sign up or log in
If you already have an account, log in. Otherwise, sign up for a new account to access the design features.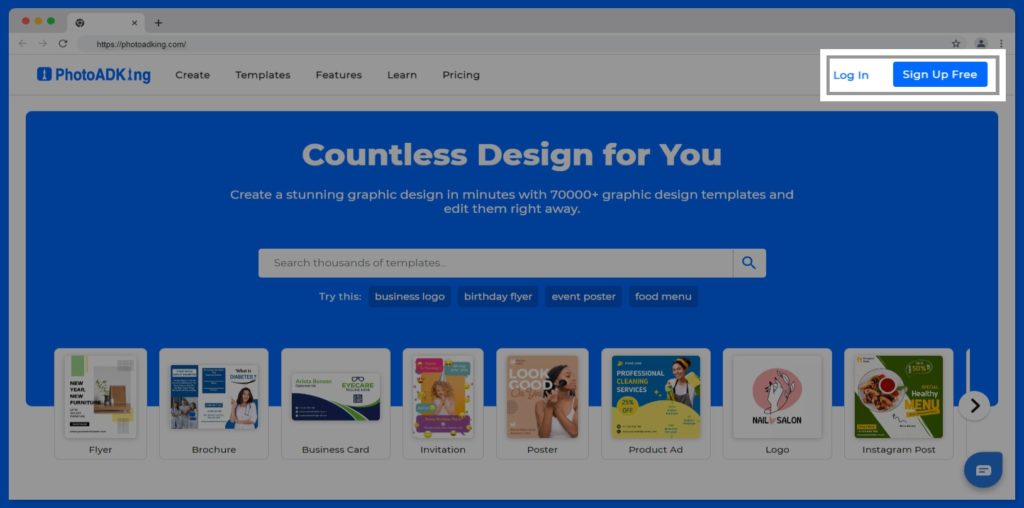 Step 2: Search Flyer Templates
Search for "Food Flyer" templates on the PhotoADKing website. You can find a variety of food flyer templates available on the website.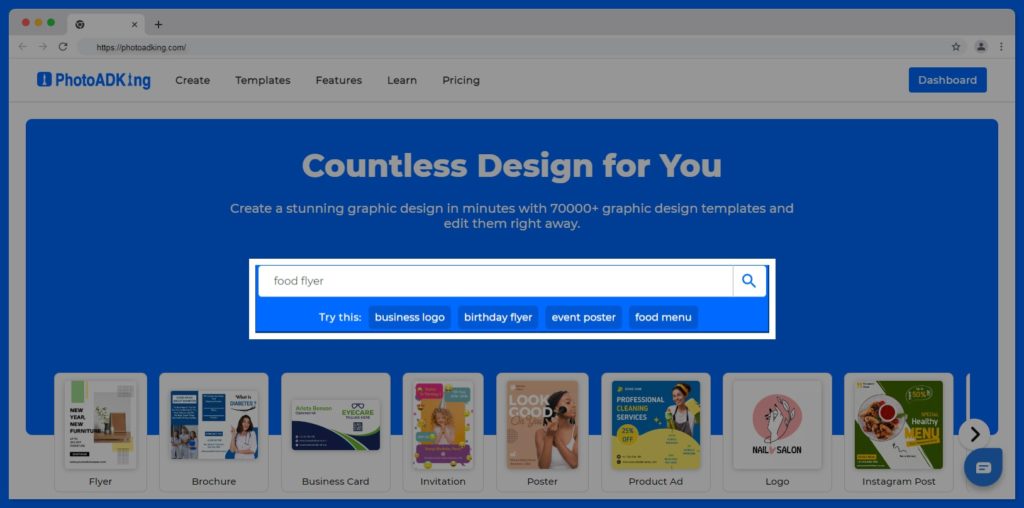 Step 3: Choose the Right Flyer Template
Once you have found the templates, you should choose the right one that suits your restaurant or food business theme and style. You can select the template that matches the business color scheme, font style, and overall design.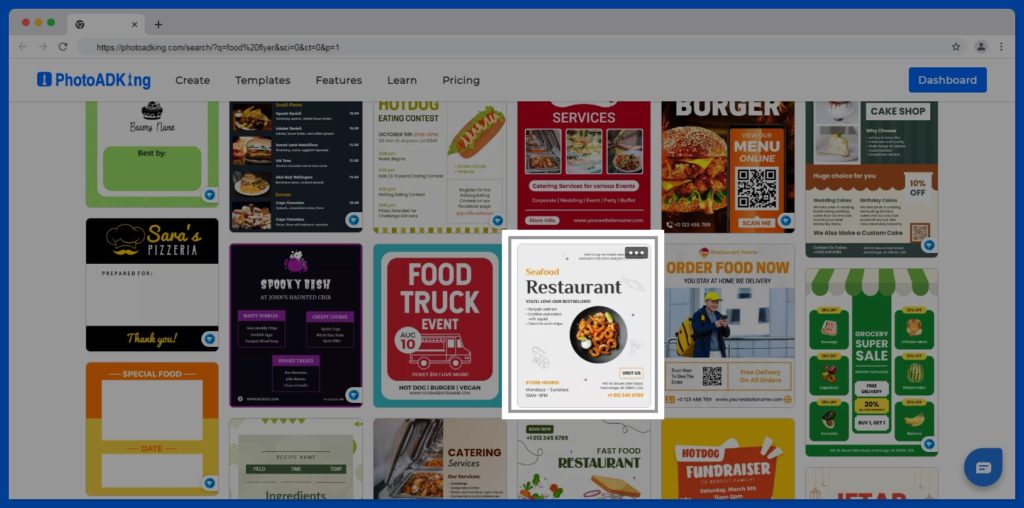 Step 4: Customize the Template
After selecting the template, you can customize it to suit your needs. You can add your logo and branding Also, you can change the colors, fonts, and text.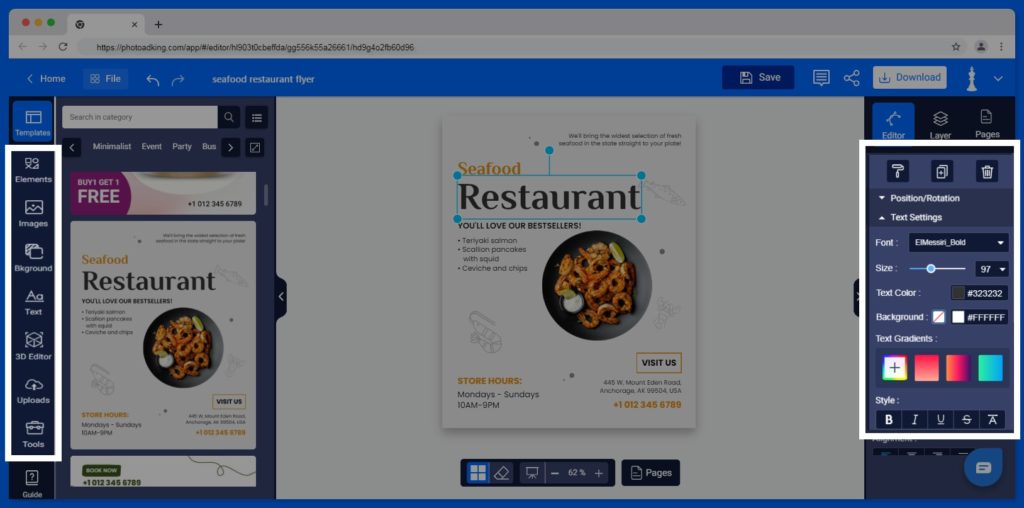 Step 5: Save and Download
Once you have completed the customization process, you can download the final design in PDF, JPG, and PNG format and save it.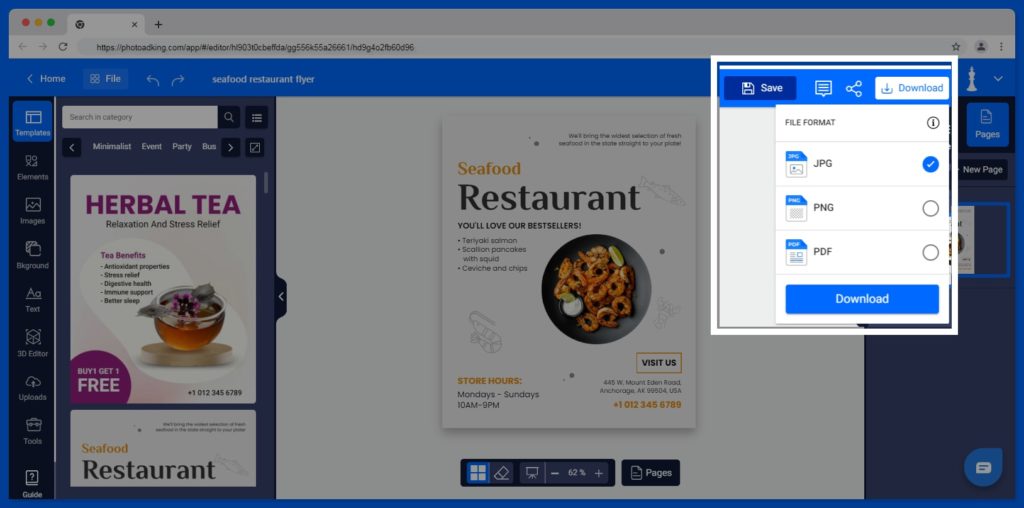 Recommended Reads
What Is A Flyer? – Definition, Purpose, & Components
Flyer Background
Food Poster Ideas
100+ Creative Flyer Examples
How to Make a Flyer
How to Make a Flyer on iPhone
Flyer Samples
How to Make a Party Flyer
Flyer vs Poster
Conclusion
Discover the power of the PhotoADKing flyer maker tool! Whether you need a flyer for any business this intuitive tool has got you covered. Effortlessly design attention-grabbing flyers that leave a lasting impact. Get started now and unlock your creativity with PhotoADKing!