Facebook cover templates are one of the most powerful spaces utilized by digital marketing professionals today.
Let's agree that we all have some accounts to stalk when we like the way they keep their FB page & profiles up-to-date. It may get hard sometimes to label any as the best cover pic as there are lots to adore. And, when you're a brand, it's a distinct perspective to elevate your social media presence.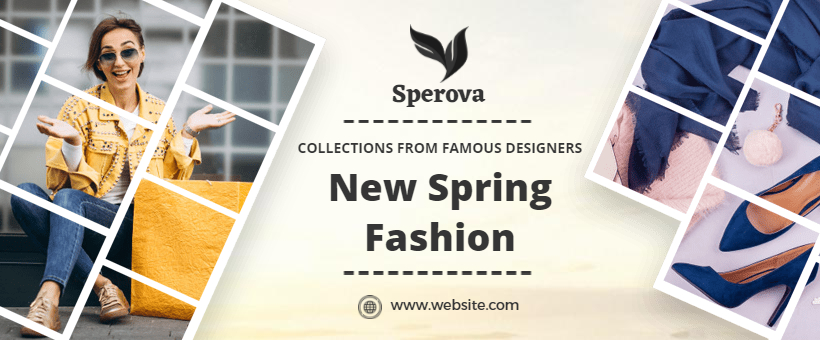 Effective Facebook Cover Templates are 'must' for Brands
No wonder if you're a popular Brand or budding businessmen, your Facebook Video Post Maker will be the first thing that makes or breaks the impression. The struggle is real when you don't know where you can find the relevant cover photos for your brand.
Every FB Cover tells a story & only if you've observed, no Facebook Banner remains the same for months or weeks, to be specific. As a new collection launch or even a festivity shows up, you'll have to change the cover face of your Facebook page with AD Maker.
Let us solve your troubles with easy DIY Great Facebook Cover Photos that can be created in minutes…
Your target audience is interested in knowing what you're up to & Facebook Cover Templates is the right place to highlight what's going on.
Facebook Page Cover Ideas to bring the change:
Facebook Page Cover is something you should not ignore to update consistently, as & when a wave of change approaches your campaigns, products, or services. Here is what we recommend you…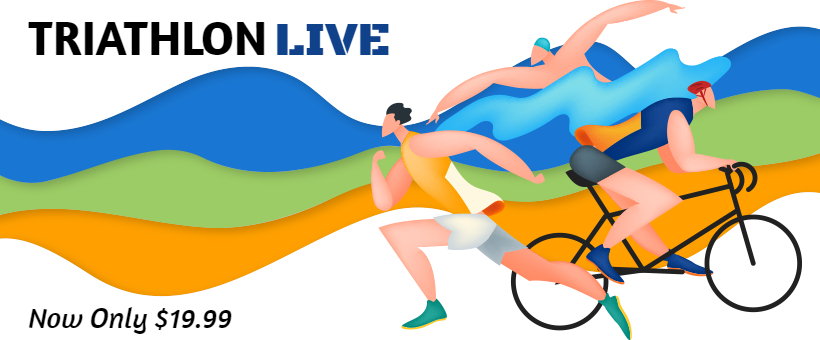 1.Blazing Black Facebook Cover
What wins over any Facebook cover ideas is none other than evergreen Black & White Facebook Covers. We can't deny the way they look ultimate sophisticated & make images & text look scintillating. Regardless of business-type, they are for one & all.
2. Pearl-White Facebook Covers
Opting for a white Facebook cover template simply means that you have a thing for sophistication & class. Go for these poised white Facebook cover designs that will induce calmness & outline your FB page with a sense of positivity.

3. Flowers Facebook Cover
Flower Facebook Cover Photo is for event management companies, flower decorators, wedding-associated businesses & similar ones. If your brand has a significant relationship with any particular flower or your recent campaign is associated with flowers, don't forget to use floral Facebook cover ideas.

4. Funny Facebook Cover
When it is about branding, why so serious? Not every time you have to follow the rules. You may break them at times & see the magic of change. When the moment demands experimental & funny Facebook covers, you should not miss this opportunity! Engage your visitors & followers with fun-infused Facebook cover design. Believe us, these are must-try for members to give a funky makeover to their Facebook profile.

5. Awe-inspiring Aesthetic Facebook Covers
Aesthetic Facebook covers are one of those unique Facebook covers created with a concept. It's hard to take your eyes off when you want to do something extraordinary for your FB Page theme. Style your Facebook Page with pride Facebook cover like never before with this gorgeous implementation.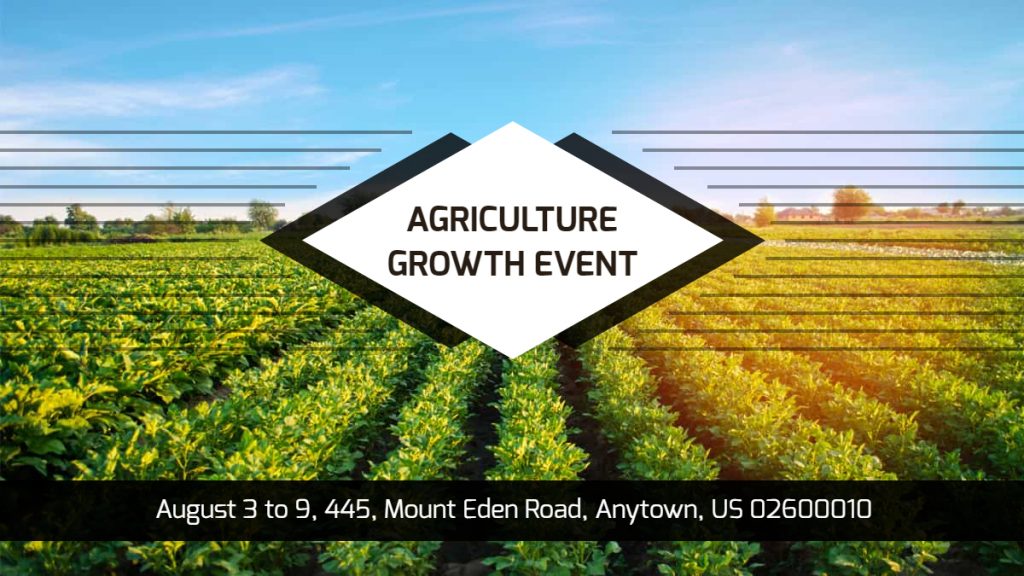 Facebook covers inspired by celebrations
When celebrations are on the way, they should be a big thing to be celebrated with your Facebook Ads. No matter if it is Diwali, Christmas, or Thanksgiving, give a stunning makeover to your FB page like it is already celebrating.
Celebration Facebook Cover Templates you should not miss updating:
6. Merry Christmas Facebook cover

Spread the charm of Christmas with handpicked Merry Christmas Facebook Covers. You have plenty of Christmas ideas to customize as Facebook covers & when you're a brand, it's an important point to consider. Don't forget to share warm wishes for Christmas with your followers & make them feel special.

7. Happy new year Facebook covers
Happy New Year Facebook Cover Photos can be labeled as an age-old trend that still continues. Well, as trends change, you have to upgrade & share fancy New Year wishes enwrapped with love & we've brought you these brilliant ideas to try this year.

8. Valentine's day Facebook cover
As Valentine's Day arrives, brands take it as a golden chance to attract couples & inspire them to shop something special for their loved ones. Make sure that your brand hits sales target this year with these awe-inspiring Valentine's Day Facebook covers. Indulge yourself & your followers in the season of love with these sensational templates.

9. Thanksgiving Facebook banner
Thanksgiving is a chance to show gratefulness to your family, loved ones & everyone in fact. Before Thanksgiving arrives, make sure you have this enchanting Thanksgiving Facebook banner up & live on your Facebook page.

10. Halloween Facebook Banner
Halloween Facebook banners are one of the most celebrated occasions when you get indulged into this unique festive feels. After all, it triggers the holiday season & you just cannot ignore it. Decorate your Facebook page with everything you like from bats, pumpkins & night landscapes enlightening your profile. You would love to have these implemented this time.

11. Motivational Facebook Covers that spark the light
Who says a business should always be formal & promotional. Think out-of-the-box & you'll see that a dose of motivation works! These motivational Facebook covers are much wanted as #mondaymotivation. You might be following some trends till now while you can start a new trend by featuring this piece of motivation.
12. Inspirational Facebook Covers
Make a change in your branding strategy & share some inspirational Facebook cover photos too. Here are some latest inspirational Facebook cover templates you may utilize to share quotes or anything you think that'll inspire your followers.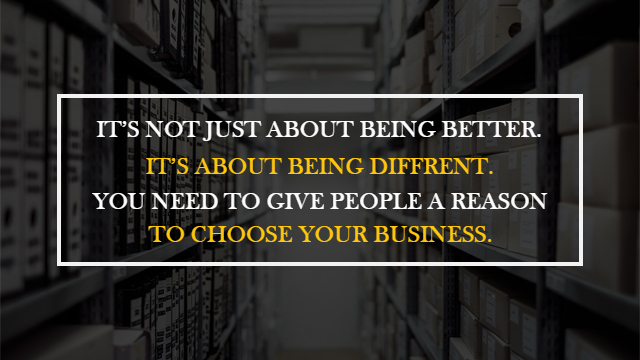 Business Facebook Cover offers & discounts
Did you ever notice how brands utilize summer Facebook covers & winter Facebook cover photos? When you are there, you're in their zone that's customized. If you aim to be there someday, this is your calling. Make sure you have seasonal business Facebook covers designed beforehand.

Here is what we have for you:
13. Real estate Facebook cover
Owning a real estate business is very challenging – you have to appear in the eyes of your followers like you are someone worth choosing. Grab any of these real estates Facebook covers & ensure your business drives potential inquiries.

14. Neon Facebook Cover
If you have only noticed, website layouts as well as social media post templates are switching to dynamic look and feel. And, when we're talking about 'dynamic', how can we forget Neon Facebook Covers? They are simply exotic whether you're announcing your next event or glazing your profile with something you've not done yet. Here are the templates you can swear by…

15. Great Facebook Cover Photos Collage
As you dig deeper into Facebook covers, you may encounter instances when one image isn't enough to share the story. If you want to create an exceptionally wonderful layout, you must check out these great Facebook cover photos collage.


Facebook Banner for Beauty-oriented Businesses
Best Facebook Cover for beauty business is tailored to the client's needs. Highlight what your customer wants to look & you're already there!
16. Beautiful Facebook Covers
Beauty business or fashion is all about how amazingly you represent yourself. These Facebook covers are handpicked to not just fulfill its purpose but make a remarkable impression & how! Well, the definition of 'beautiful' may vary for each one of us but this is what we found as the best options for beautiful & eye-candy Facebook cover templates.

17. Girly Facebook Cover Photos
These girly Facebook cover photos are a total hit when you want to increase the followers' count of teenage girls or female audiences. Best for salon & spa businesses focusing on females must not ignore these girly Facebook cover templates.
Celebrate Pride with Facebook Cover Templates
Besides just branding, branding & branding, you should also see what's trending & how it can be promoted on your Facebook Page using Facebook Story Templates. When the entire world supports gender-equality with Rainbow of Pride, go for it!
18. Pride Facebook Cover
You must be familiar with #pride – the most trending one on social media right now. If you relate to it in anyways or just want to encourage your viewers with positive signals on gender-equality, try out this pride Facebook covers.

Facebook Group Cover for Custom Branding
Facebook Group Covers are also customized these days, just like your Facebook Banner or Facebook Page Cover. Group cover photos in 2020 should be something like this. Why don't you try them out!
19. Summer Facebook Cover
As summer sets in, you must have refreshed your collection, have a summer-special recipe range, or are about to launch a summer range of slippers. Whatever it is, these super-awesome summer Facebook cover templates will cover you up!


20. Winter Facebook Covers
Just like summer, you should not miss out on announcing winter sales with these exciting winter Facebook cover templates. Such cute Facebook cover photos are much-wanted as they bring thrills & chills among your audience. Once you have a close look at your competitor's strategies, you'll also want to have some winter-special Facebook covers & we don't want you to lag behind.\

21. Unique Facebook Covers
By the time you've been through our very gorgeous range of Facebook cover photos above, we don't want you to miss out on these unique Facebook covers too. Branding is all about making an everlasting impression & little things matter a lot when you are building your brand brick-by-brick on Facebook & social media. What are your thoughts on these?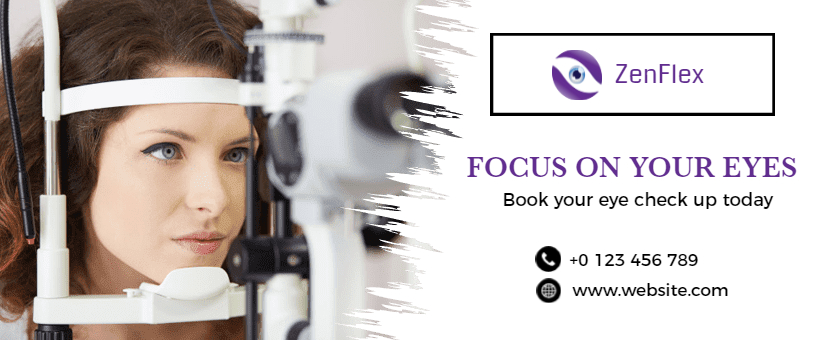 Facebook Event Cover that makes it Grand
You may attend some event or throw one, just make sure that the Facebook Event Cover Templates is as grand as your preparations. You can never go wrong with these stylish Facebook covers exclusively crafted for events.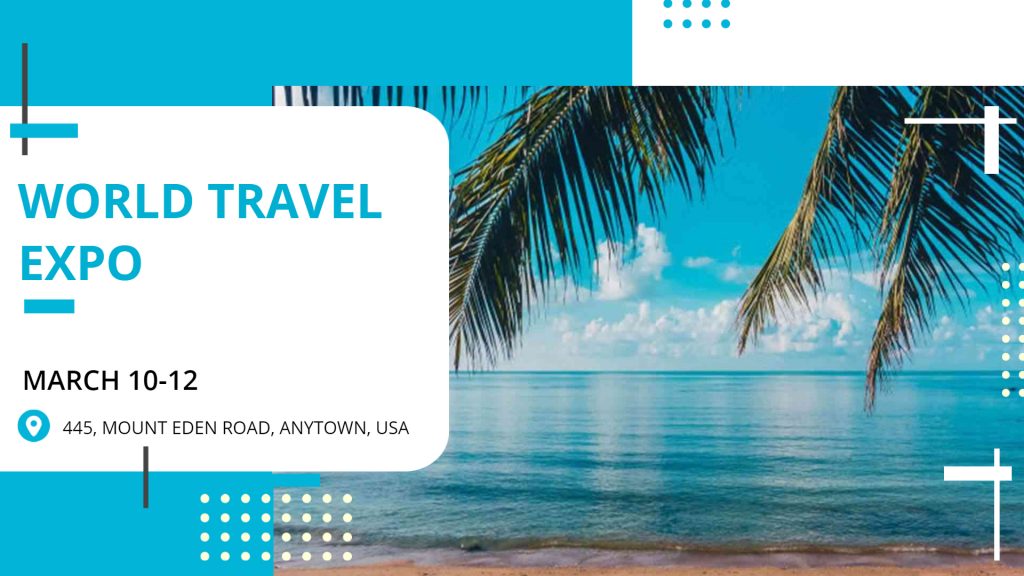 What's available with us here?
PhotoADKing caters to everything that encompasses Facebook Cover Templates. Right from the Facebook Ad Banner to Facebook Event Cover & Facebook Group Cover, we have tonnes of premium templates to try your hands on.
Why don't you traverse through some now!