If you're new to animated video ads, you might want a little help figuring out how to make one and where to find ideas. Check out our quick guide on using PhotoADKing and read some of the tips to make your animated video fun and engaging with Animated Video Maker. However, before we start creating the animation video, let's look at some things that affect animated video ads. However, let's know what an animated ad is?
What Are Animated Video Ads?
Back in the days when Flash was on the rise, there were flash video ads too. At that moment, flash ads were reflected the best since the invention of the Internet. But in recent years, flash ads have been replaced by HTML5 animated video ads. This new type of ad animation uses simple or complex animation effects, and some of them also allow the incorporation of sound. They are better, more functional; they look impressive, and, again, they are adapted to the new technologies in constant change.
This is the reason why marketers quickly forgot about Flash and completely embraced the new HTML5 Ads. Additionally, Google Adwords gave advertisers the ability to convert their flash ads to HTML5, and also Adobe Flash said that creators could export their design directly to HTML5 within the app. But, as unique as HTML5 banners are, they are not easy to create animated display ads. Not when you use traditional design software or go the agency route. As marketers, we don't have time to study Adobe and create animation ads videos.
That's the reason why we envoys this job to a designer or a design agency that would make good animation video ads. But then go through the normal procedure: write the report, receive the animated ad maker, request the amendments, and get the new design, second round of modifications. You see the backward and forward procedure that drives on and on. This is how the ads animation process goes on for best-animated video ads.
Creating an effective ad can seem like a lot of pressure, but a little market research and analysis and exploring inspiring ideas will help you get a great result in no time.
Researching The Audience
An animated video maker's very nature is that it has intrusive content, which means that the ads animation must go the extra mile to justify the amount of time it takes up in the lives of its audience. Spend time researching your target audience and generating animation ads videos that show exactly how their lives can be enhanced with your service through animated video maker.
So, here are some of the best ways which you can use for finding an audience for animated display ads.
● An essential step you can use is to survey to know about everything. This step mainly helps you in understanding what your audience needs from your Animated video maker.
● The next step, which you can use to browse different Internet platforms to know more about your business and their views about your brand for best-animated video ads.
● Do research about your followers who follow your brand. Keep in touch with them, which would make your brand a user-friendly platform. It also helps your brand's animated display ads expand in more than one particular location and group of people.
● The last thing is to study the analytics of your blog to add as well. And work according to that as this would help you to grow excellently with best-animated video ads.
Analyzing The Competition In The Market Of Animated Ads
One most important step is to explore your competitor's ads animation and to take ideas from it. You should not copy their ideas but think according to their ideas where the secret hides. So below are some steps which you follow up to analyze the competition in the market of animation ads videos.
● Go to your opponents' social media pages to realize what kind of content they are posting and see what type of animation ads videos they are using.
● Go to the Facebook Ads & Info tab on your business page to see what ads businesses are currently running right now and create the best-animated video with a online video maker.
This will help you know how your struggle is discussing with a similar target audience and developing your strategy.
Now since we're talking about animation specifically, don't just research your competition – go to the social media pages of your preferred industries and best brands to see who uses animation ads and how, what content gets the most engagement, and if you can take some advice from him.
Create A Specific Message
Now you ensure an indication of your viewer's needs and wants, as well as the content they regularly find, it's time to create specific messages that you want to include in your ad. However, there is a big mistake, which is usually every brand in their ads animation.
• A common mistake at this stage in the creative process is concentrating on how clever or entertaining your copy is on its own while neglecting the most crucial aspect of developing your animated ads videos, ensuring that it is easily understandable within seconds after exposure.
● If we look at some of the graphs and stats, we would be able to one that "People spend a normal of 1.7 seconds with any content on mobile, compared to 2.5 seconds on desktop," and the Facebook report says this.
This means that users viewing your ads animation will not waste their period (or mental energy) figuring out what your advertisement is demanding to say. So, do make sure that your message is crystal clear from the start and specific enough to be understood in seconds. And this is how best-animated advertisement ads look like with Advertisements Maker.
Choose Complimentary Images
Now, the next which you have to follow up properly is adding only those images that make sense with the ads animation. Below is an example of what your
If an image says many thousand words, and animation ads video or animated display ads, only a few seconds can say even more.
For example, you can inject some humor into your animation ad video by adding the right image.
Your text or animation may not be funny on its own, but combining them can add a whole new and witty meaning to your message.
Visual aid is the term to keep in mind when trying to develop your ads animation's look – the images and video that complements your animated ads videos will provide info in minutes and help abstract the verbal communication of your animated display ads. Your video and text should not duplicate but complement each other by adding something new to your ad message.
Understanding The Formats Given By PhotoADKing For Animated Video Ad
Now, sometimes it does happen that you do get confused by different fonts, styles, and formats that you need for a brand. And learn and mastering it will only make your brand grow more significant than you expected. Below are some of the crucial and significant steps you have to take while understanding the formats given by the PhotoADKing Video Ad Maker.
● Select an appropriate format that is needed for your brand, which could be full HD like 1920×1020 pixels. So, choose it properly and effectively.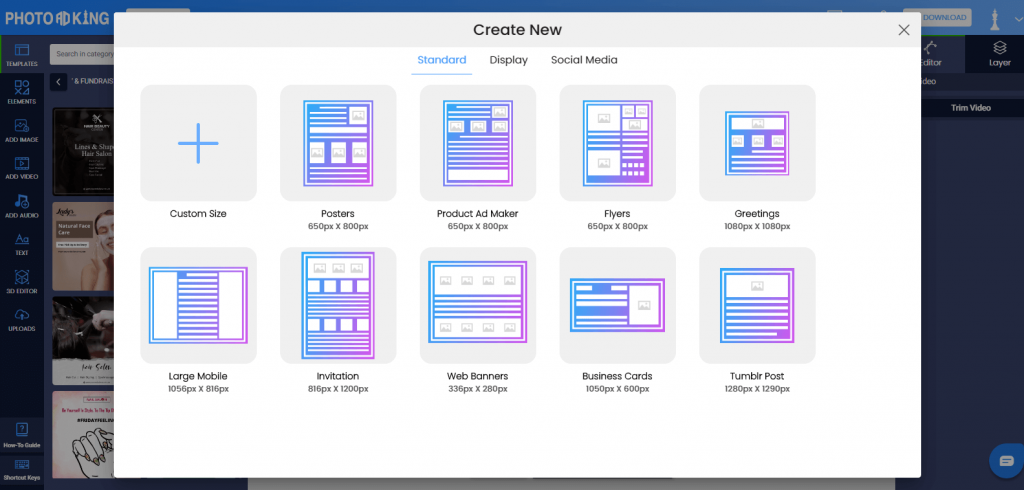 ● After that, check whether the display ad's size is right or else resize into different sizes. Check whether the size which you have selected is appropriate for animated ads, which is the primary concern.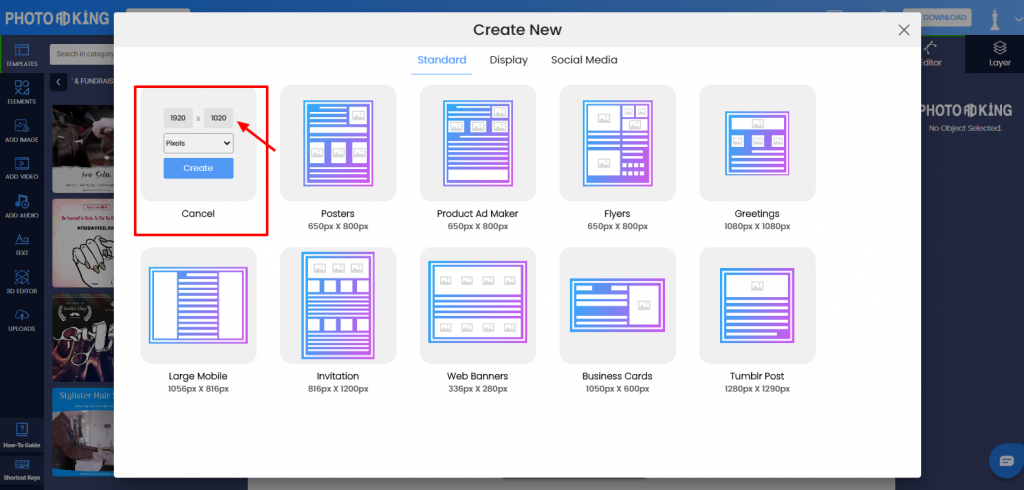 ● After that, add templates to your ad format. Use more attractive and brand reflecting templates which would show brand quality.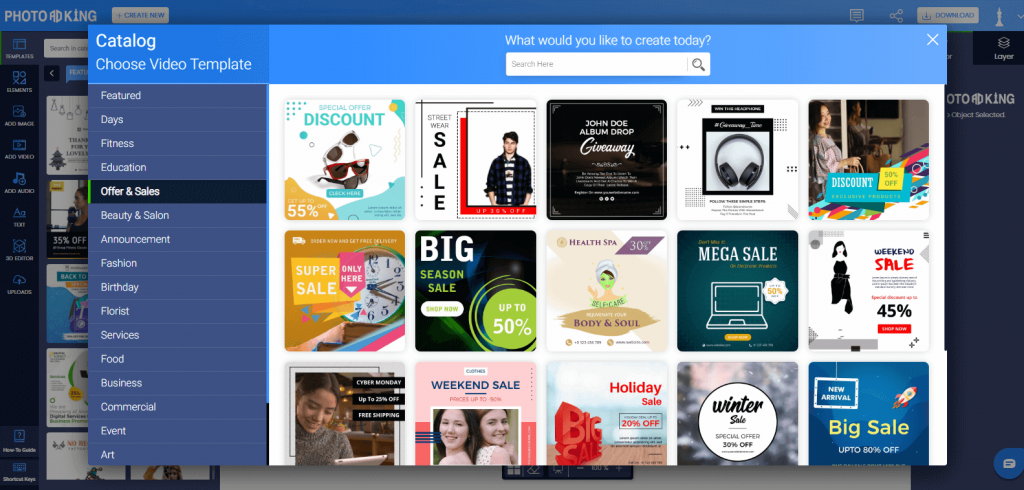 ● Adjust everything inside the template in a proper form. It should never look as if it is only focusing on the design rather than your brand. Remember, the ad is not essential, but the content present in that particular ad is most important. So choose everything according to that.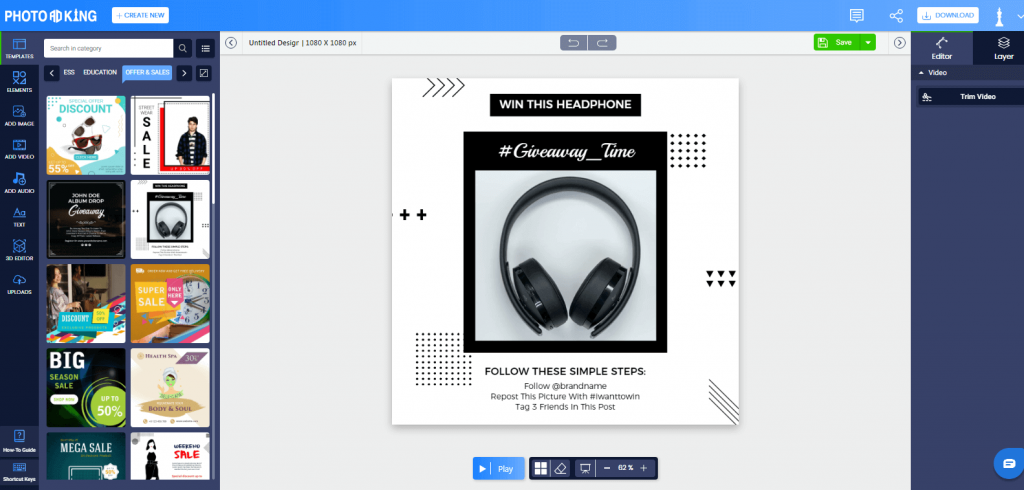 ● Adjust the proper and precise form so that people can attach with that text and get attracted to your brand.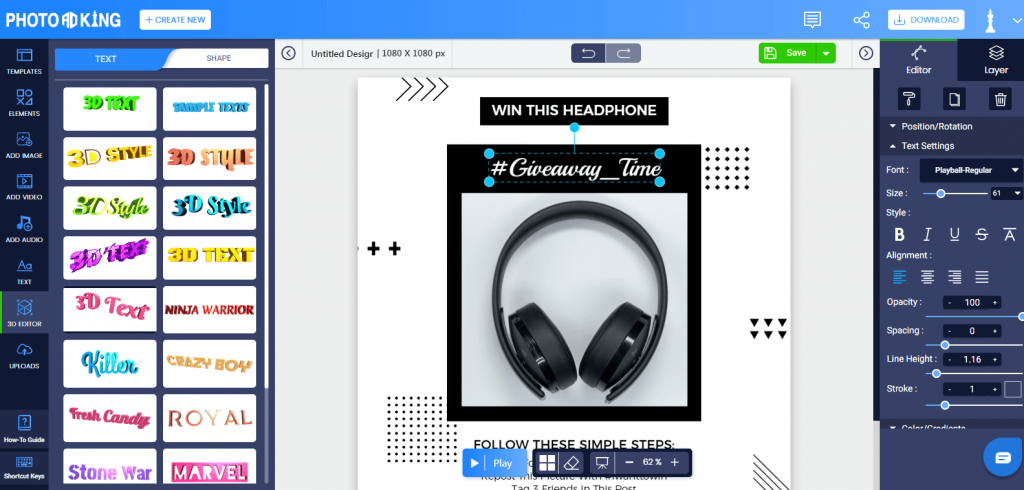 ● Finally, download the design and then post that animated ad anywhere.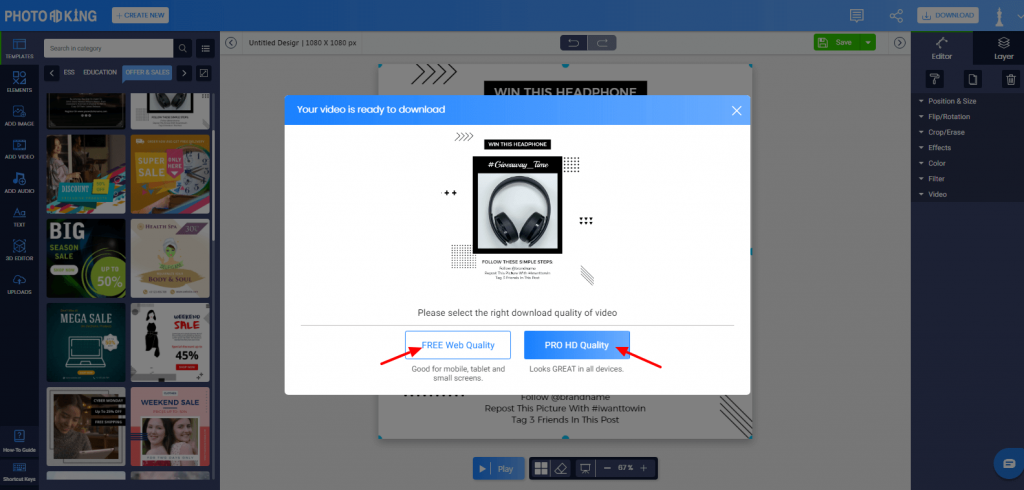 Animated Video Maker in PhotoADKing
Creating a Video animation with PhotoADKing is as simple as choosing the right format, choosing a suitable template, and customizing it with PhotoADKing graphical editing tools. and it provides stunning video ads templates. Get creative if you want: resize design elements, change text and background color, add animated objects, and use animated backgrounds. To learn more about PhotoADKing, read more blogs on our website.
We hope that you like this article regarding animated Ads in PhotoADKing. And we think this article has everything regarding solving your problems, but still, if you face any doubts concerning this, please comment down below in the comment box.
Learn More: