Today, 9 out of 10 people search online whenever they want to find a business; and 7 of them have made a purchase from the business they found using a search engine.
With the days of traditional marketing coming to an end, all the marketing practices are slowly moving online – even if the target customers are local to the business city.

Google my Business is a free and easy-to-use tool that helps businesses to create local listings and manage how their business appears on Google search and maps. This includes adding your business name, logo, location, operating hours, business description, services offered, adding photos and videos, and much more.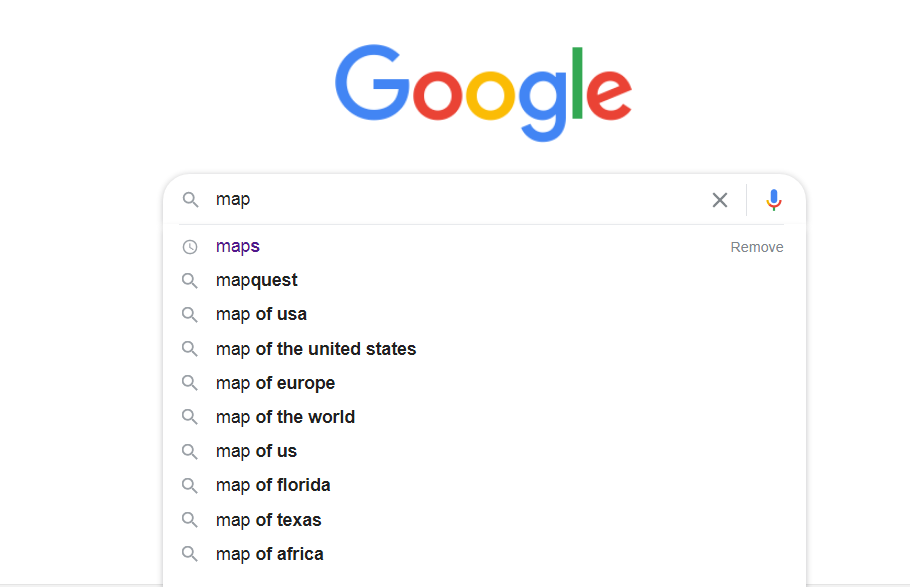 By adding themselves to Google, businesses can appear right when people search for the kind of products or services that they offer.

11 Facts That Show The Importance Of A Business Listing

1. Google My Business Is Great For Local SEO:
If you are just getting started with local SEO, Google my Business(GMB) is a great place to put your efforts. Optimize your profile, fill in all the details, and keep updating regularly.
Local listings with complete and accurate information get 7 times more clicks than those with incomplete information. Also, when people search for businesses near their location, the chances of appearing in search results, as well as Google maps, get higher.

2. You Do Not Require A Physical Store To Use GMB:
Even if you do not have a physical brick and mortar business, you can create a Google business listing. Google gives you an option to hide your location and shows your city or region on the map instead.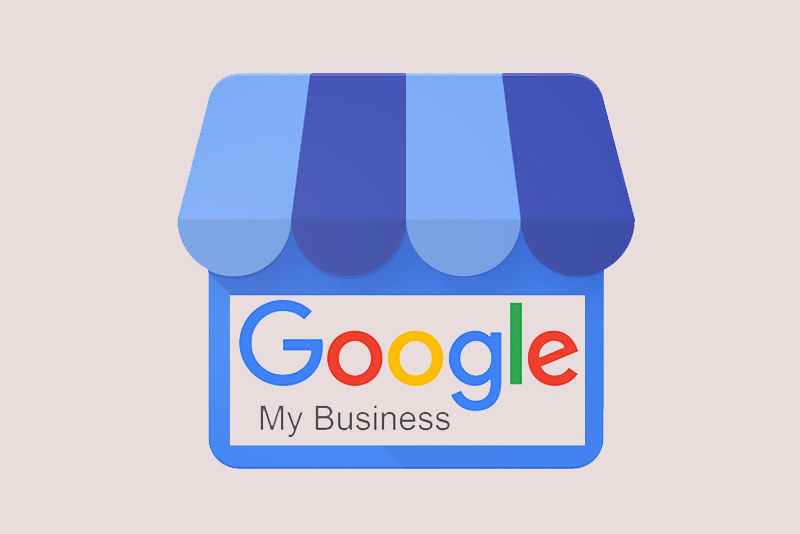 This is great for freelancers who work from home and do not have an office where the customers can show up.

3. Stand Out From Competitors Using The "POSTS" Feature:
The POSTS feature provided by GMB is one of the most powerful tools to grab the users' attention. You can create posts to inform about your new products, offers, and events.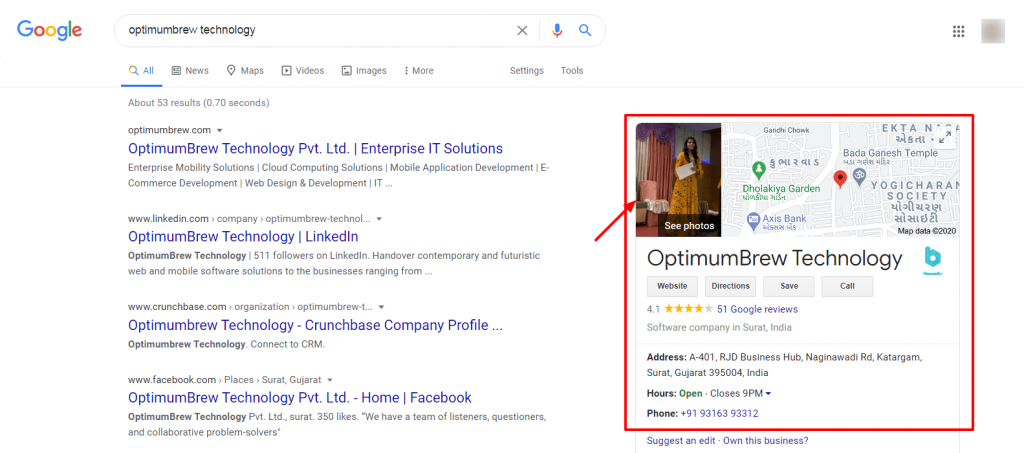 What's more amazing is that the Google business listing allows you to include a call to action button which can include options like – Buy now, Order online, Sign up, Learn more, Call now or Get the offer.
Whenever someone searches for your business on Google search or on Maps, the posts show up on your profile. You can even share your posts on social media to get more exposure using Social Media Post Templates.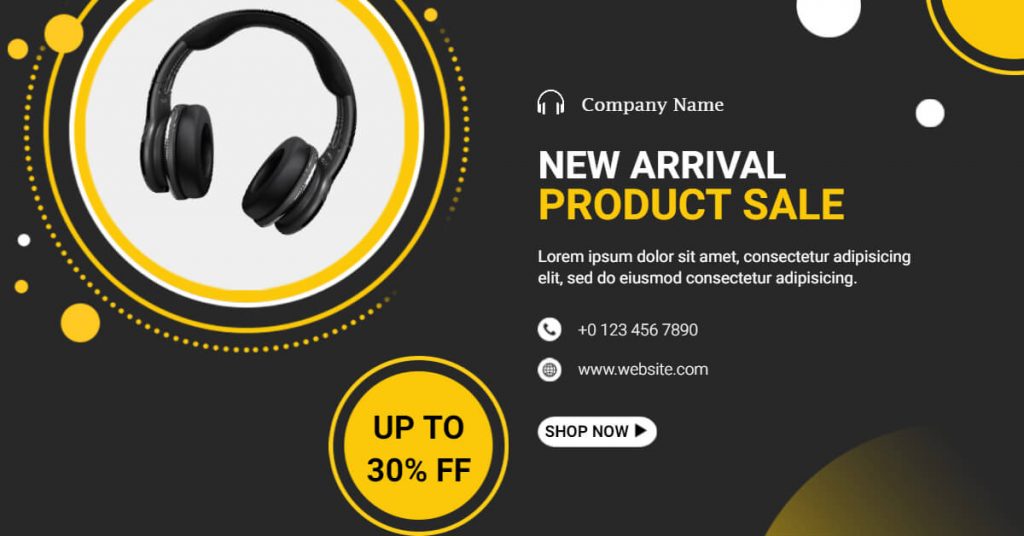 To create amazing posts with ease, PhotoADKing has curated customizable templates that you can use to stand out from other businesses like yours!

4. Google Reviews Make Your Business More Trustworthy: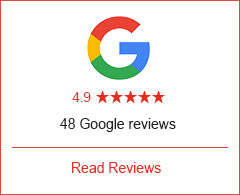 78% of Google users say that positive reviews on a business profile make them trust a business more. When your business listing has more positive reviews, it is definitely going to help you in getting more attention and eventually, a higher ranking.
Also, you can respond to reviews which make people believe that your business cares about their opinions!
5. Google My Business Provides You A Free Website:
Yes, you read that right! When your own personal website is not yet ready, you can use a free one-page website provided by Google for all its users. Google business website can be made in just one click – all you need to do is choose a font, layout, and call to action that you need at the bottom of the page.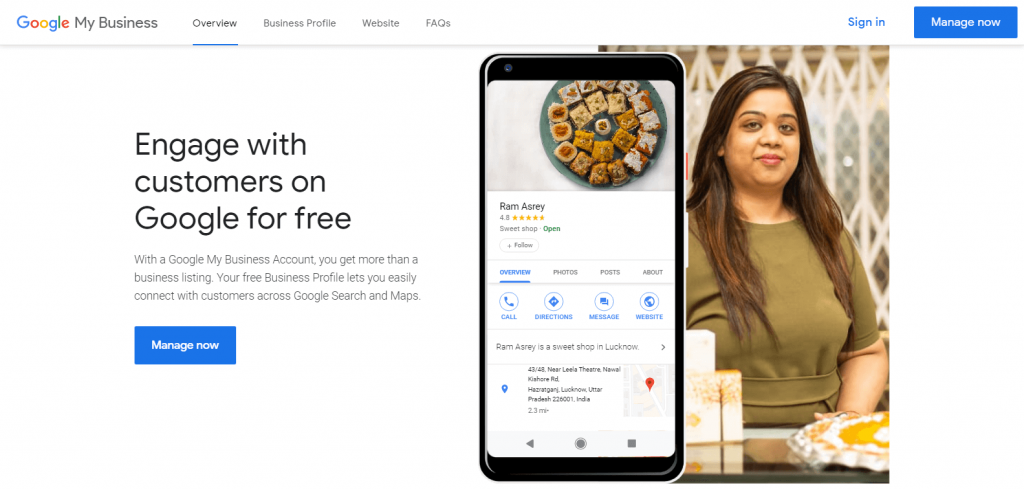 6. View Insights On How Users Interact With Your Business:
Using the insights feature available in the Google business account, you can have a distinguished overview of how your customers are interacting with your business.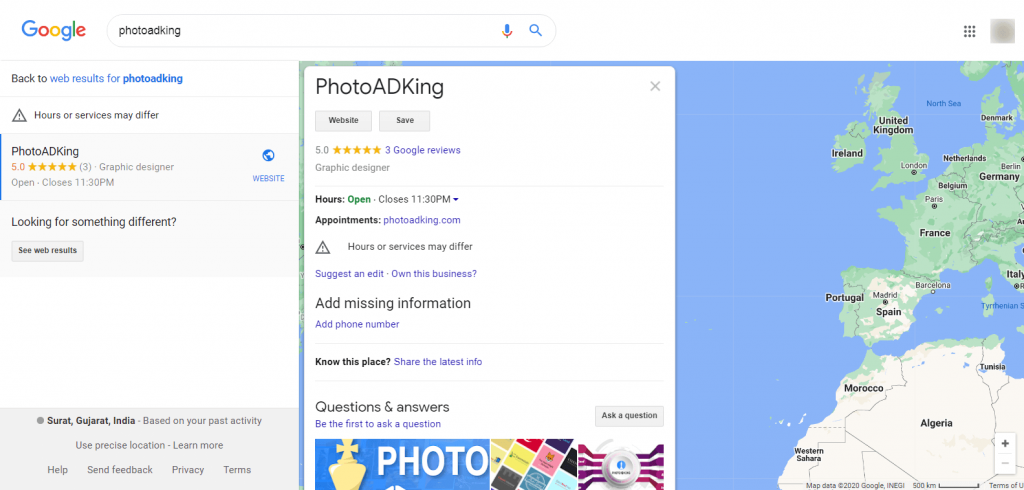 You will be able to find out how many people found your listing by searching your business name, how many found it while searching for any product or service, whether they found it on Google search or on Maps, and what actions they took after coming across your business listing.

7. Opportunities For Getting More Engagement:
Want to direct your customers to your website? Want people to call you or visit your office? Run a restaurant and want people to book a table online? Want to guide your customers by giving directions to your location? Want to send a quote to potential clients?

Google my business allows you to do that all – just in one tap!

8. Learn About Search Queries:
Google my business listing provides an option to know how customers are finding your business, i.e, what keywords they input in Google search to find your listing. Knowing what keywords are important for your business can help in targeting your customers in a better way and ultimately boosting your sales.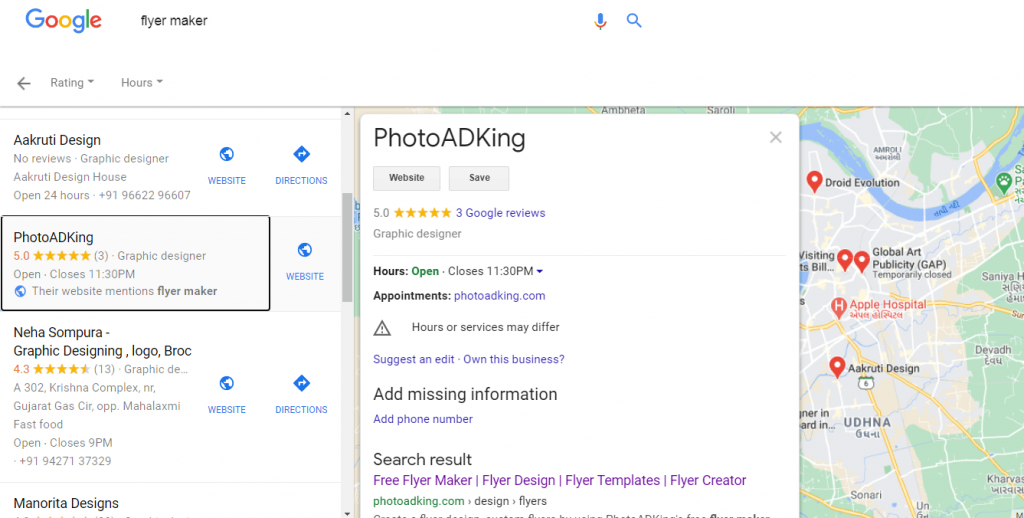 9. The Incredible MENU Tool:
It is even possible to add an entire menu of the products or services that you provide in your Google business account. Whether you are operating a restaurant, cafe, salon, clothing store, or even a provision store, this feature will work wonders for your business.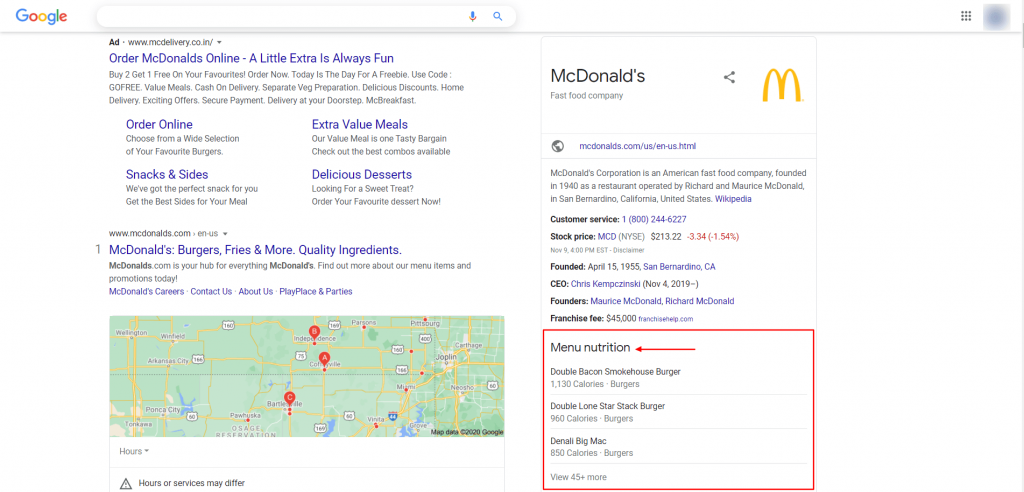 With Google ADS Banner Maker, along with the Title of products, you can also add descriptions, prices, and much more – without the help of any third party service.
10. Access To Google My Business Community:
Google has a separate community for all the GMB users – where you can ask questions, access several educational resources, answer other users' questions, and much more. This feature opens the door to an extensive knowledgeable community that can help you in optimizing your business listing and performs in a better way.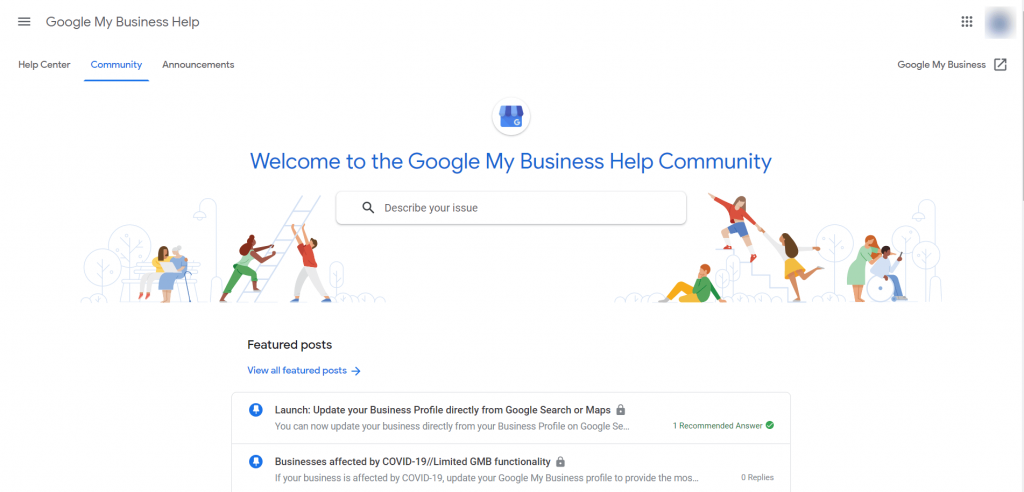 11. Add Owners And Users:
What if you want other people to operate or manage your business listing? GMB lets you do that too. With the "USERS" option, you can give permission to other people to access your account.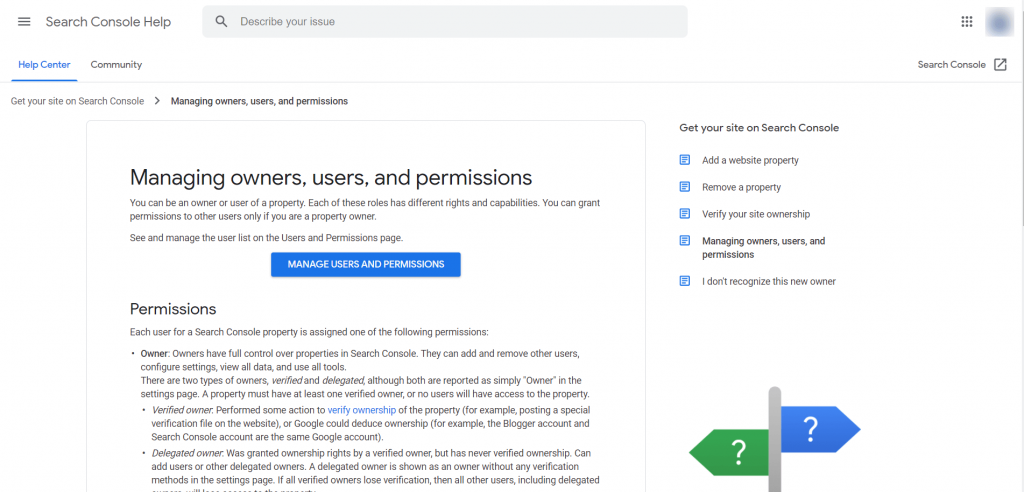 By just adding their email address, Google will send them an invite link, after which they are added to the list of account managers. Not only that, but you can also choose between three options for the role – Owner, Manager, or Site Manager.

Needless to say, utilizing the complete range of Google my Business' features, you can easily take your business to the next levels of growth!
Learn More: