Running a business online? We are pretty sure that it's no joke, especially when it comes to promoting it on-stream. Social media can definitely help in reaching out to your potential customers, but what if you could have multiple options in ad formats to customize your advertisements according to your specific targeted audience? To your surprise, Google got your back for that!
Google AdWords is an advertising platform that allows businesses to promote their ads on Google's search result pages. Google advertising falls under the marketing category of PPC (Pay Per Click), where you pay only when someone clicks on your ad. Also, with 86% of people using Google to find out information online, Google Ads can prove to be a great investment. 
Types of Google Adwords Campaigns:   
There are 5 different types of Google Ad campaigns from which you can choose what suits you best.

1. Search Network Ads:
A text ad that appears on the top of the page as a result of your Google search is known as a Search Network Ad. You need to select a list of keywords that are appropriate for your products or services and can bid to show the ad on the top and get leads.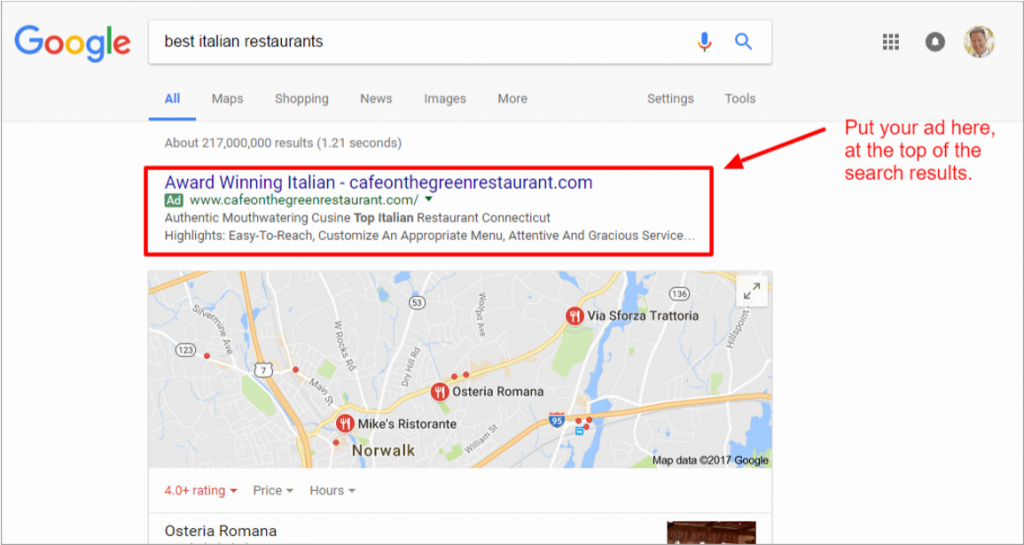 2. Shopping Ads:
This Google Ad campaign lets you advertise products with detailed descriptions. The "Product Shopping Ad" allows you to feature one product, and the "Showcase Shopping Ads" grants you to feature multiple products at the same time.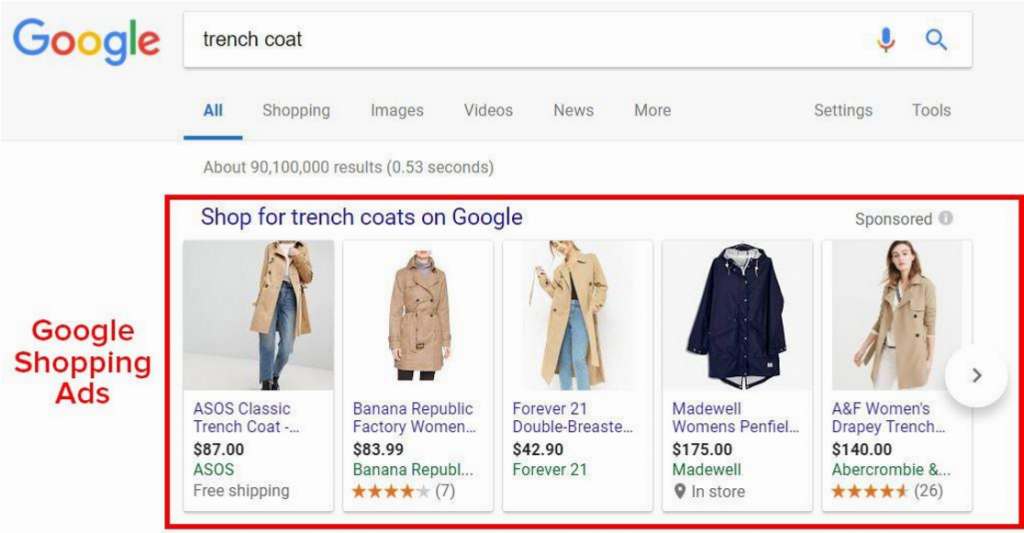 3. YouTube Video Ads:
Adwords for video provides you with the option to display video advertisements on YouTube. These ads can be shown in the YouTube search results, or before, after, and in-between YouTube videos.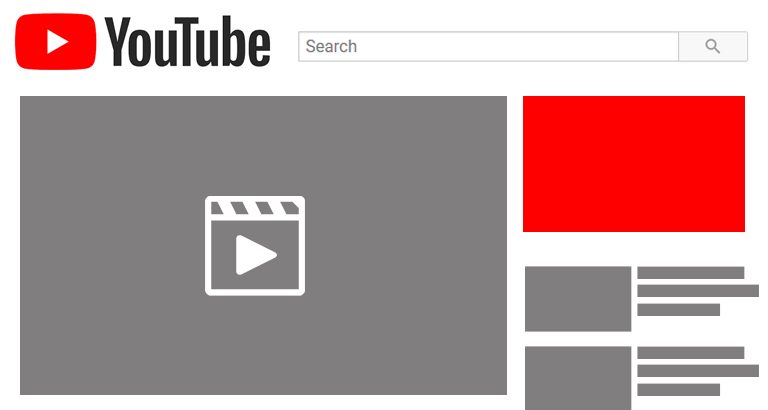 4. Universal App Ads:
A Google Ad App campaign enables you to increase app installations and in-app conversions. Using this feature, you can showcase your Ad banner in all the largest ad networks which include search, display, YouTube, and the Google play store.

5. Display Ads:
This is the best option when you want to run ads comprising of images, videos, or even plain text. Using display network advertising, you can target over a million websites, social media, and other online platforms too. 
Google display ads are such a vast and promising feature, that it needs separate attention! So let's have an in-depth look into how you can use display advertising campaigns and their different forms to create appealing ads and attract your targeted audience. 
Types of Google Display Ads & Size Guide:
The display ad campaigns come in several shapes and sizes, which extensively include the following:
1. Banner Ads
By placing banners on the Google display advertising network, you will be able to cover more than 2 million websites, videos, and applications! Smart use of this feature can lead to huge traffic and drive the sales of the product or service that you are promoting.
Banner ads can especially include the following ad sizes. Listed down some popular Google ad banner sizes you should be aware of.
Leaderboard Ad:
A Leaderboard ad is basically a wide rectangular space that measures 728 pixels wide & 90 pixels high. It is placed at the top of the website page or at the bottom and is one of the most popular display ad units. They might be a bit expensive, but will give you the maximum conversion rates! 
PhotoADKing has thousands of Leaderboard Ad banner templates that are ready to customize as per your needs!

Wide Skyscraper Ad:
Just as the name suggests, a Wide skyscraper ad is a very tall and rectangular advertising space measuring 160 pixels wide & 600 pixels high. There is quite less space for you to get all creative, and it's a bit bungling to compose as compared to a square or rectangle.

Designing a Wide Skyscraper ad can be a bit tricky, but not a big deal when you have PhotoADKing to your rescue!
Inline Rectangle:
This Medium Rectangular Banner is useful for advertising anywhere on the web. It can be created in sizes 300 pixels wide & 250 pixels high. Providing you with abundant space, they perform better and easily grab the attention of website visitors. 
Construct your Ad poster using the exceptional Inline rectangle templates crafted by the team of PhotoADKing.
Large mobile banner:
With a size of 320 pixels wide X 100 pixels high, the Large mobile ad banners are located at the bottom of the screen. Typically, these are small ad sizes, but the largest available mobile-specific banners, are used for displaying ads only on smartphones.
Utilize the space to the optimum by choosing from a wide range of PhotoADKing's banner templates!
2. Interstitial Ads:
Interstitial ads cover the entire screen of the app or website on which they are advertised. They can include text, images, video, and rich media; and users can navigate past them by closing it to continue what they were doing.
These can be best displayed in-between levels of games or between activities. Make it easy for the user to exit or close the ad, otherwise, it will not only result in annoyed users but also penalties by Google itself.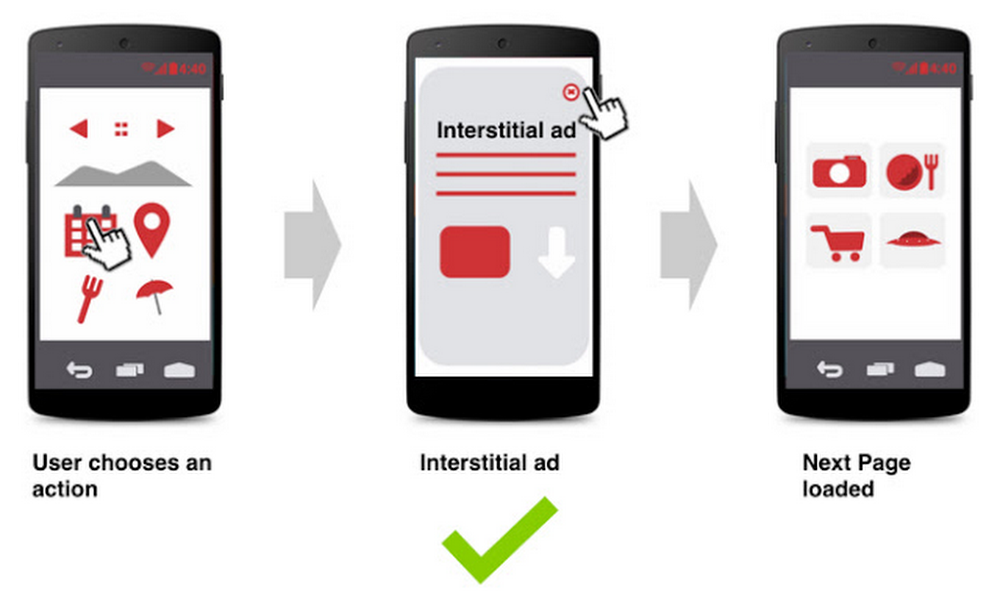 3. Rich Media Ads:
Also known as multimedia banner ads, Rich media ads comprise video and audio components, which makes them quite interesting and versatile. They often lead to high interaction, more calls to action, and improved tracking. Just keep an eye on the size of the file, as very large files can lead to more load time.
When a user clicks on the ad, it may lead to canvas size expansion, floating, or sound; not necessarily the landing page of the advertiser's website. Compatible with Java, Javascript, and HTML5, these ads perfectly complement game videos and behaviourally targeted videos.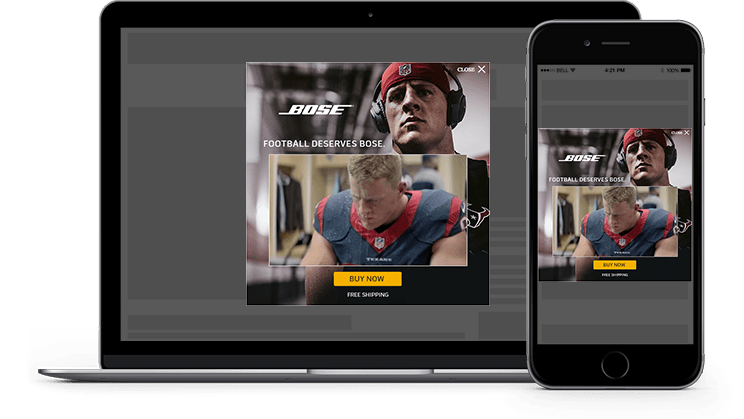 Google Ad Manager:
Google Ad Manager is an ad exchange platform where you can manage the buying and selling of ads and ad spaces. It was first launched in 2008, but it operates in a completely different manner today. It has now switched to an auction process, where the highest bid determines the final price of each advertisement.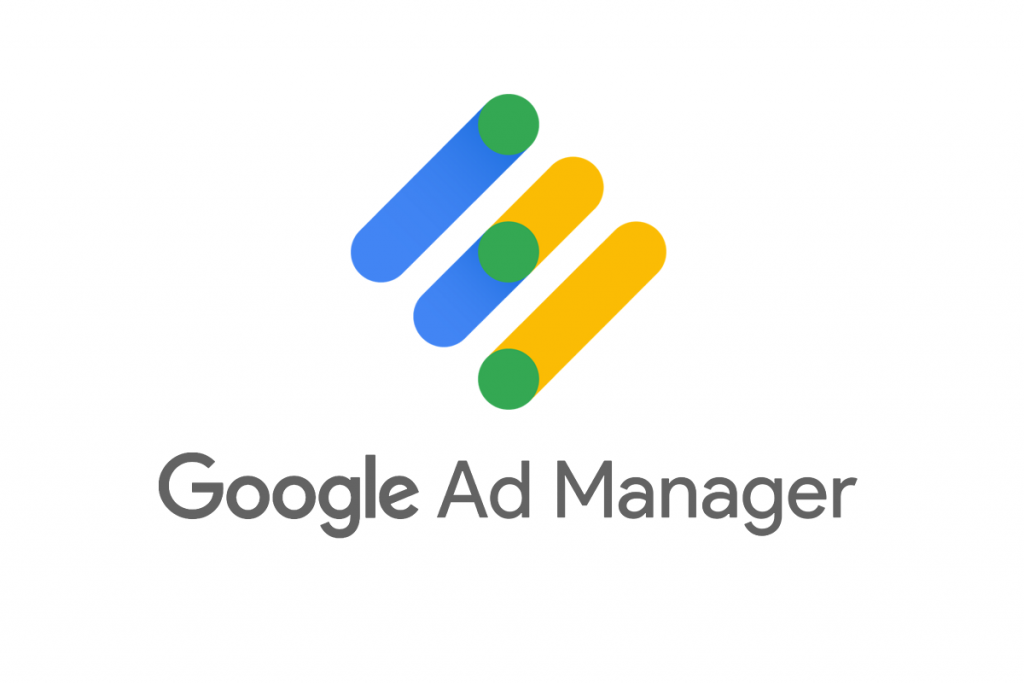 Some of the amazing features of Google Ad Manager are:
You can keep a complete track record of the ads that you run, which ultimately leads to spending and earning money in a more efficient way. 
It can deliver, analyze and optimize advertisements for your targeted audience and the devices that they use – which include Accelerated mobile pages, connected TVs, YouTube, Apple news, and other applications. 
Responsive search ads are what you can use to combine your knowledge of your audience with that of Google to create suitable ads and increase the CTR (Click-through rate)
With the local campaign feature, you can increase in-store visits. Google revealed that the searches including the term "near me" has increased by about 500% in the last two years! 
The Smart Bidding technology adjusts your bids automatically to maximize the reach and effect of the ad.
It combines the goodness of two DoubleClick platforms – DoubleClick Ad Exchange (AdX) and DoubleClick for Publishers (DFP) – which were purchased by Google back in 2007.
With all the graciousness of Google Ad Services, are you ready to take your business to an altogether different level?!