Wedding Bells have rung & Wedding Announcement Templates are all set to please your eyes and win your hearts. Remembering that we live in a world where everything is so personalized, there is no way you can pick any next Wedding Announcement for the biggest day of your life.
Wedding Announcement Cards are either used to disclose your wedding date or to tell the world that you're just married.
What is a Wedding Announcement?
Let's get back to the basics and see what a wedding announcement is. To be precise, the announcements sent to your loved ones who somehow didn't attend your wedding or they were missed out of your mind from the guest list. It's like sending them a sweet note that you have just tied the knot right after the wedding day or up to several months after your wedding.
Taking this another way, when you're overwhelmed to shout out to the world that you're getting married on a particular date then you start churning for unique Wedding Announcement Ideas.
Latest Trends of Wedding Announcement Design
"Go Digital or Go Home" kind of Save The Date Designs is taking over traditional ways. It all ends up to your reputation as you know that a wedding is a very personal thing but announcements are public. So, whether you're letting your wedding dates out or sending a keynote after the wedding, it should be very customized.
You must have left no stones unturned to make your D-day the best one so you should also make the after-wedding formalities – the noteworthy ones.
Digital Wedding Announcement Templates are richer & greener ideas to share the good news with your loved ones in a new way. Numbers of templates designs are available online where you only have to enter the basic details, customize the theme & share it digitally with anyone who is expected to receive them.
Pro Tip: You may create a Wedding Announcement Card Design such that it can be converted into a GIF later – for a cuter & distinct version of your D-day.
With PhotoADKing, you can hover across the beautiful & finest Wedding Announcement Templates Designs which are beyond your expectations. But, before you hop on any, let us help you with a couple of things to be kept in mind. Here you go!
3 Things to Keep in Mind with Wedding Announcements
1) Clear your thoughts on "What do you want?"
What you expect as the end result is the outcome of your inputs. So, you should know how your wedding announcement design should exactly look like. Answer a few questions for yourself – "Do I want to add a photo?", "Which details are most wanted?", "What are the highlights of the template?", "Which of my personal information should be added?" and so on.
Figuring this out will help you design a Wedding Announcement Template easily and also aid you in choosing the 'right' one. Also, define the size of the card that you wish to share so you'll know if you have any space left to add details. Avoid adding unnecessary information which occupies space on the card and makes it appear crowdy.
And, when you know what you want, why wait for more? Jump off to PhotoADKing's awesome samples & start making one!!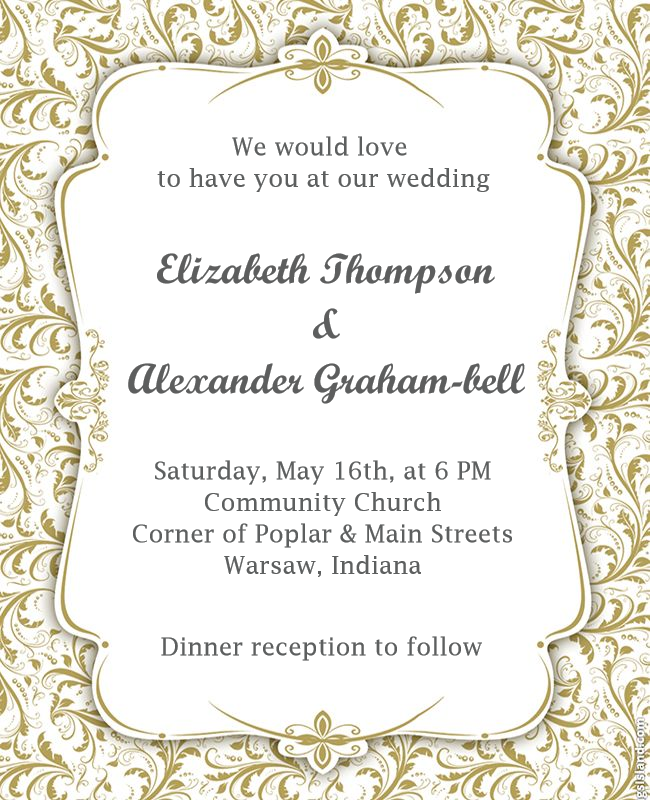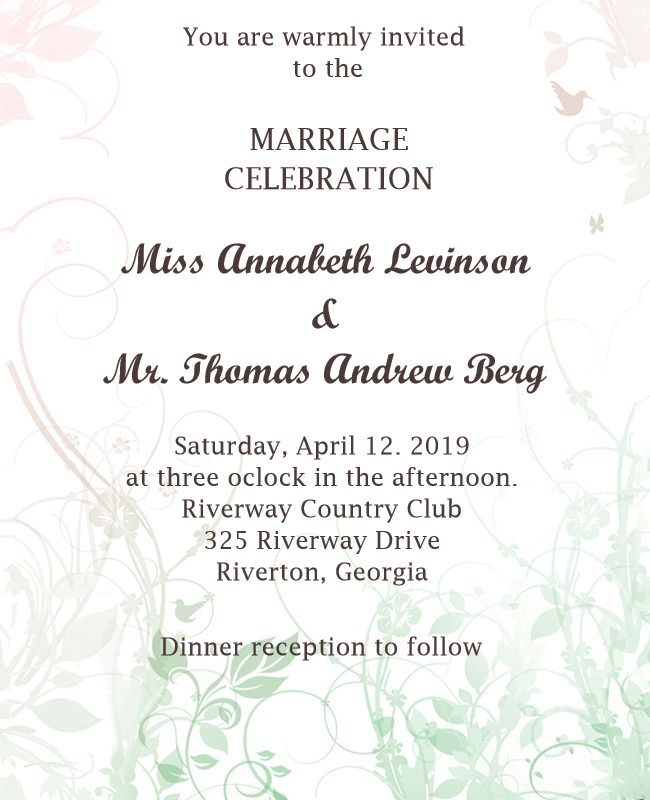 2) Be Specific on Color Themes
Most weddings and everything within is color-coded nowadays. Brides are dominant ones here (undoubtedly). From the outfits to décor & anything associated with the wedding revolves around a theme. So, the point is – Add a dash of your wedding theme hint to Wedding Announcement Templates too. Keep an eye on the decorative features that you wish to add on the card.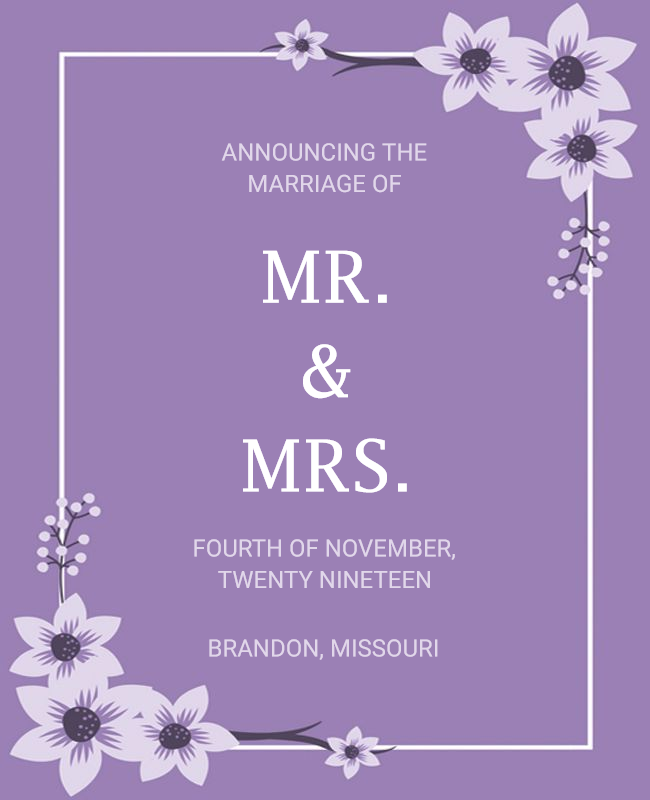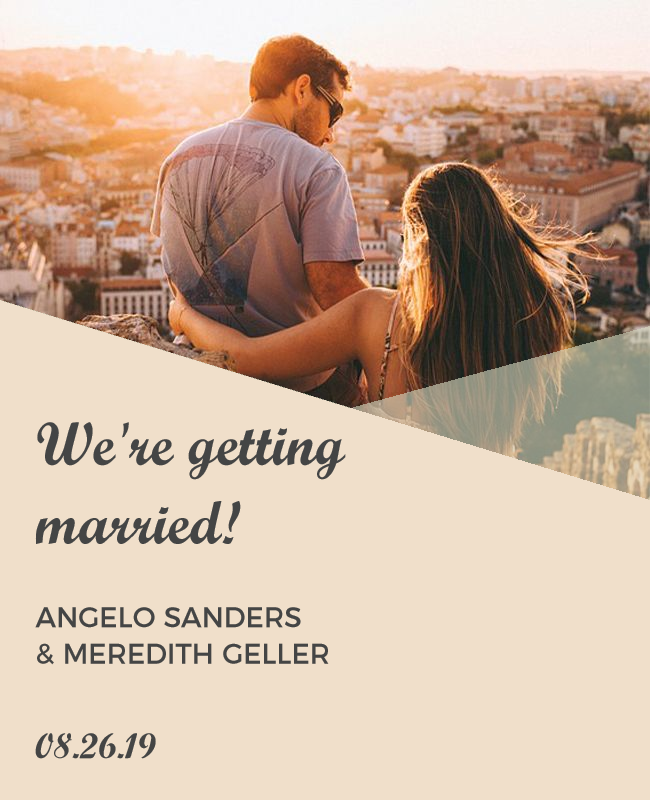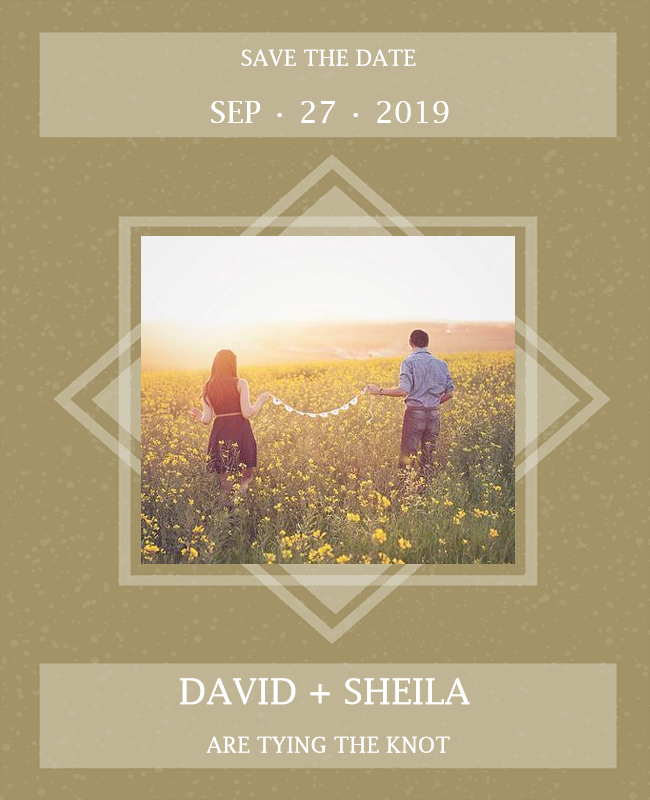 When you want to add a photo, choose a design that perfectly matches the theme or which sets well with the existing theme of your template. If not so, you can freely modify the background color of the card but it will be an exercise of your mind then. To be specific and avoid too much time to design the card, you should better add a photo which is sugar to the milk.
3) Don't make it too Formal
Wedding Announcement Ideas are formal but it is nowhere mentioned that you should reflect it in a way too simple. Add an eye-catchy quote & give special attention to Typography. After all, these are the things which separate Wedding announcements from Outlet Opening.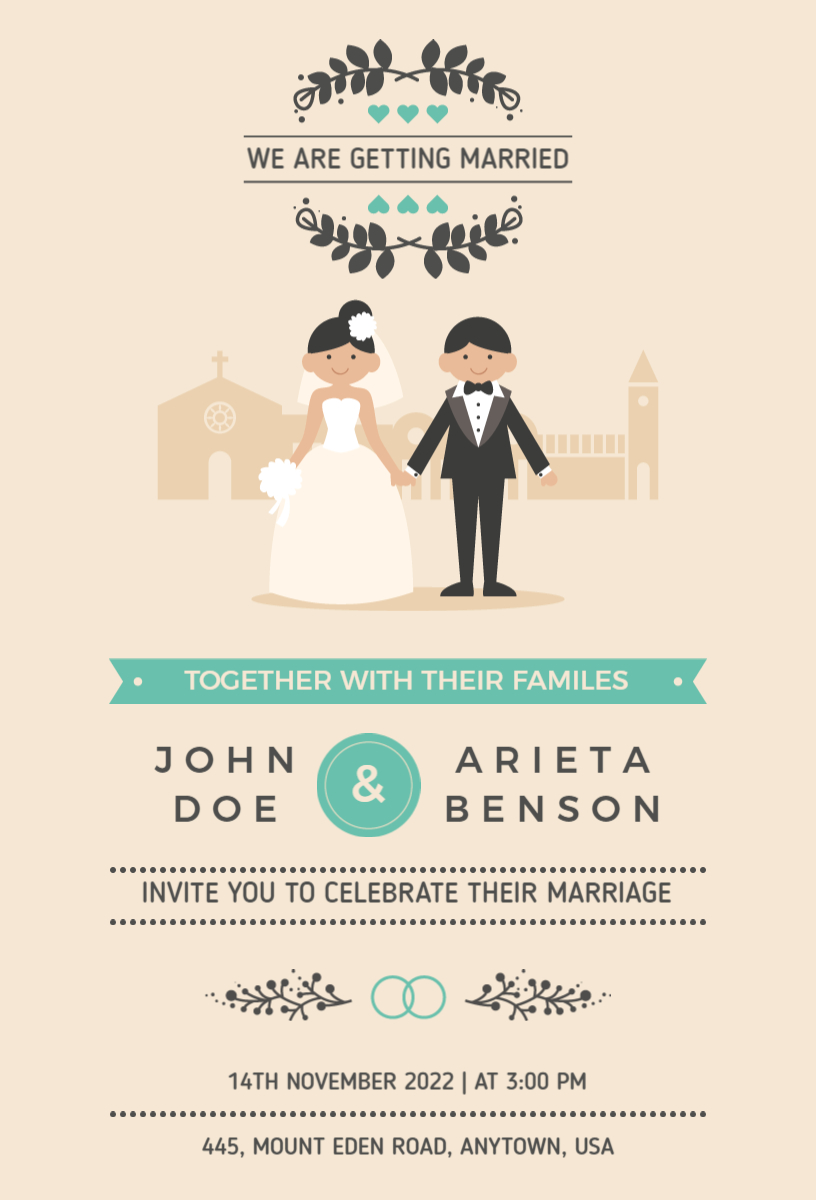 Choose from the broad array of fonts & make sure that the bride & groom's name is highlighted with an enlarged one while the rest information on the card belongs to the same font-family but a clear-readable small font. Get Wedding Invitation Template Inspiration by click on it
Hoping that you have had a great time with this blog & can't hold your excitement to make one, we'll take you to our Latest Wedding Announcement Templates right from here. If you don't want to make one right now, you can still have a check on what's there so you can suggest them to your loved ones with the wonderful stuff to explore.