The unending feeling of Month February and the presence of love in the air gives you the goosebumps, and eventually, You miss your Valentine's receding miles away from you. We all are aware that love does not need words to be expressed, but little something from a boyfriend or girlfriend is always the best feeling in this world. Virtual things get us an extra edge to show our feelings effectively with easy and unique designs that can make the viewer go like AWWW!
The feeling is so precious; people use Valentine's day videos maker using and combining different forms of cards and emoji, stickers, and GIFs in such unique and beautiful ways that handmade has become old school.
Get beautiful and insightful templates now and express the freezing love that will give goosebumps to the viewer; you create and let us provide the creativity.
Valentine's day card ideas
Sending and receiving the gifts are the best thing and kind of a ritual for relationships and love affairs with valentine's day card ideas. You are lucky to have someone and make that someone feel awesome by simply creating visual effects framed through your love.
Hard copy Valentine Cards are famous, and one can buy them from local shops, but if you want to create a card that is a mixture of creativity and your love, then these card Ideas are best for you. Virtual cards hold a unique their own, one can show off on social media, and social media is all about using unique artifacts to show your creativity. People are coming up with something new every day!~
Valentine Card Ideas: Valentine essence via Facebook
We all know that Facebook is a favorite social media platform amongst all; almost all love birds use it to show love and relationship status; Vday should include your best Facebook efforts. Some of our all-time favorite templates are here that will add some more joy and visual articulation for the special day.
Facebook Post
Posts are generally an easy way to upload Valentine's day cards by tagging your beloved, that will add up the beauty, and people would be able to see the best pictures and unique ideas of your expression of love.
Facebook Cover Page
The designers know all the psychology behind the color RED.
Pour the love in the graphics; even if you are a seller of Vday Cards and accessories, your business page should give the everlasting vibes to create long-lasting effects to the visitors with Facebook Cover Page Templates.
Facebook comment stickers
Nowadays, every app is creating beautiful stickers that are loved by all of us. The Stickers are now more expressive than words and use all the Lovely stickers with red roses, Kissing faces, and Virtual Hugs to not let your better half feel the void of being into a distance relationship.
Facebook Love GIF
Personally, every next person is fond of GIF. They are the little videos that express the most in 2-3 seconds. Valentine's day videos help us send virtual expressions, and eventually, they create a feeling of reality, love emojis and stickers have somewhat become old school. Still, the GIF trend is creative and popular.
These are some stops where you can create stunning effects by using these templates; there are significant ways to shower love on Valentine's day, and your Facebook wall strives for the best ones.
Valentine card ideas
There are many ways of creating a Valentine card; one can use the images to make offline creative artifacts but what about online when you get tired of working on a laptop the only way to ease your work is Templates. We make available templates that are not used anywhere else, the most beautiful color combination, the color code that soothes the eyes which is not bulky but sober just like the ones you have imagined.
Pinterest
Our Pinterest templates are full of aesthetic layouts where you can fix the pictures and make amazing visuals and create visual stories using Pinterest pin maker; they are available in mauve colors that are beautiful to have! One can update Instagram stories to show the level of creativity and virtual visuals created by someone who loves you.
Blog
Writers are always the die heart lovers; they are imaginative and hold an inevitable art. Thus the visualization is way more important. To lure the readers and make your loved one feel special, we have a super unique blog image and animated artifacts that are expressive and new eyecatchers.
Valentine's day cards and contents can be available through many blog sites that give quality content and one/two liners. People love to read love quotes that are new and never read before. But they look good with the visuals and graphics or in beautiful background colors that support the lovely contents.
Instagram Valentine's day greeting cards
Instagram is another love spot where people can get "Hide from relative" stories, not just to make available, but the essence of Instagram is more like a matchmaker! And valentine's can make you meet your soulmate as well. The mere fact is how attractive your profile looks, I have seen many Instagram Post Templates who make handmade products and sell them online even then you need a beautiful set of Three tile structures to make your page look beautiful and attractive. There is a lot of research required to choose a perfect page theme for Instagram feed as people are coming up with a lot of unique and beautiful ways.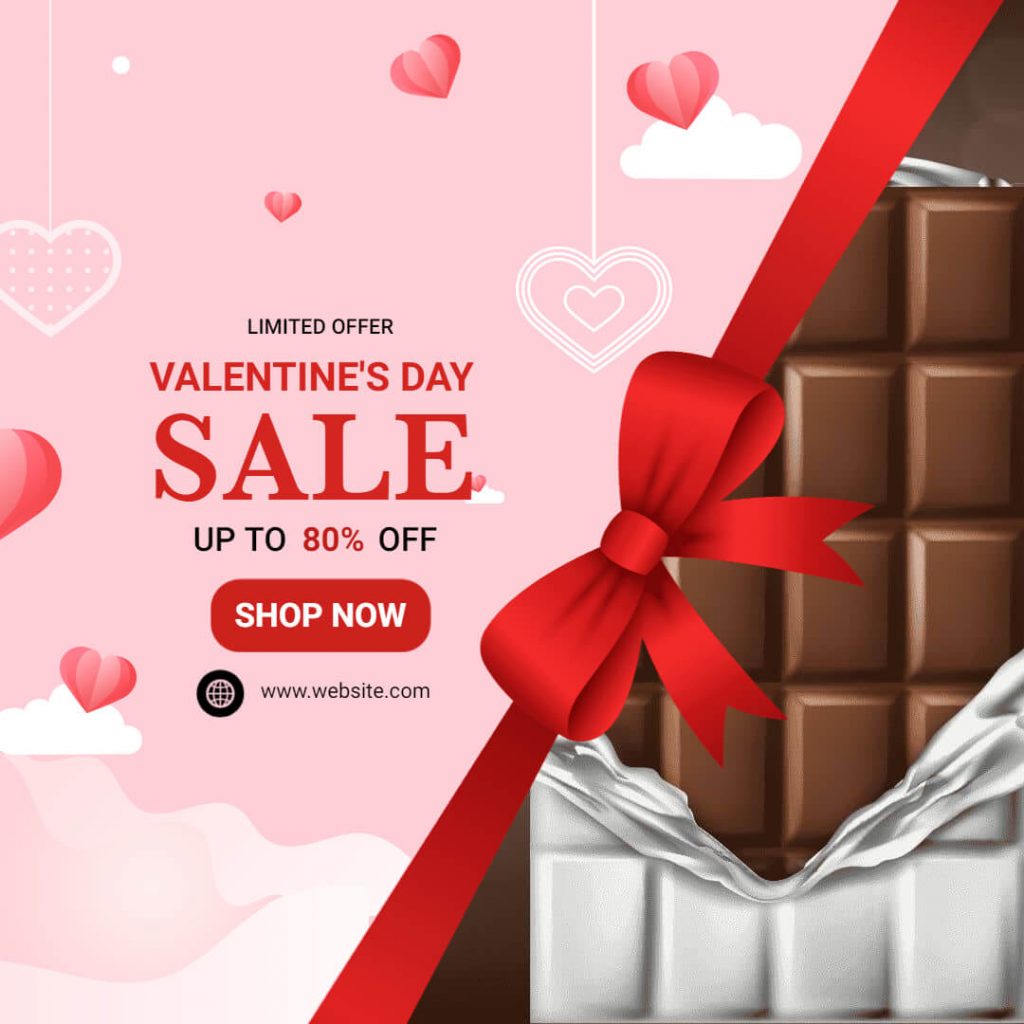 Some of the Instagram post templates are here that will add value to your Insta feed for Valentine's day Theme we have with teddys and flowers; the best are tulips and roses. The all-time favourite red shades and pink mauve based templates.
Instagram stories
Another way of expressing love and affection is to tag your beloved in the Instagram stories online, and here are some beautiful frames that you can put on your stories, which will eventually give stunning effects to the viewer.
Use them to put the photos, creating a lasting affectionate visual effect on your IG handle.
Instagram Ads
Nowadays viral marketing is the social media ads, the ad costs you significantly less, but they should be a beautiful and one-stop attraction to attract the customer, the templates given below are so perfectly designed where you can add up the content and paste the logo, get it has done, and your ad tile is ready! Check some of these cool templates. Create your way towards marketing the best articulation after all the higher selling products are the one that looks good in the picture and soothes the eyes of the beholder! Make your unique online stores.e
Valentine posters
It's prevalent and aesthetic to use valentine poster templates for social media marketing; posters work as an all-rounder, they do as card, Instagram, Facebook post, and Even can be Whatsapp status
One can use the templates for advertisements, and many more things, the printed A4 and A3 posters look the same on-screen and give you more expansive space for pictures and emoticons.
Here are several templates that can be used as cute Valentine's Day Posters, check it out.
Scrapbook for Your Valentine
We all have made a picture book with writing nostalgic memories with dates; it is one of the best gifts for valentines that can be made by combining the Cards templates. An upper edge that we have got working online is that it is significantly less time taking and is highly reliable. One can always add up, and it is very evitable to be used. The card template given below is a collection of unique and creative frames that will be easily used and edited.e
These were some beautiful love cards that you can shop at our website, sign in, and get started. This is half done, add your pictures, and you are good to go!
Don't forget creativity is the first step of expressing a love that shows individual efforts, start working now, download the templates, and get the easy work done faster and with fewer efforts.
Do not delay to make them feel loved, else write the discounts on your card shop so that people can be attracted to your designs.
The marketing has a different language that can get your buyers an easy to fall for your product.
Let's get going.
Love seasons can be a reason to have unlimited fun and frolic. But let's shift the course and gain happiness, joy, and love by making them happy. Create unique and heart-touching greeting cards with PhotoADKing and see the difference it creates in other lives. Sign up with us for quick-to-go valentine's day greeting cards for all occasions today!