Publishing the right Social Media Content at the right time is what counts.
A well-planned social media strategy makes users do what the brand wants them to do. And, Social media calendar is your helping hand. If you want to boost sales or drive conversions, what's better than having a yearly plan before you?
Besides making things easy as a breeze, you can dig more with social media calendar templates and how!
Key Highlights
Benefits of Making Social Media Calendar ahead of Time
Coining what to Post
Creating a Publishing Schedule
Setting-up Posts on Calendar
Why social media for a business need a Calendar?
3 Amazing Benefits of making Social Media Calendar Beforehand
You're fully aware of when & what to post
Keeping live posts as an exception, if your social media marketing content is ready in a blueprint then last-minute hustle can be avoided. You don't 'ponder' but are confident with a plan on hand.

Get support & feedback of your Team
Involving your team will help you get more ideas on what they have to say. This only makes your post better.

Enjoy the Benefit of Time
A well-defined strategy is time-saving. You'll realize this when your publishing dates and times of posts are well-organized. If you're the one who handles it all alone, you can schedule posts as you want.
Coin-out the right-fit variety of Social Media Content
Social Media Marketing is about serving eye-treats to the target audience. It depends on you how beautifully you utilize the common post types.
Your social media presence must be on different platforms like Facebook, Instagram, YouTube, LinkedIn, etc. A lot of brain exercise is required in defining a strategy that you can finally own.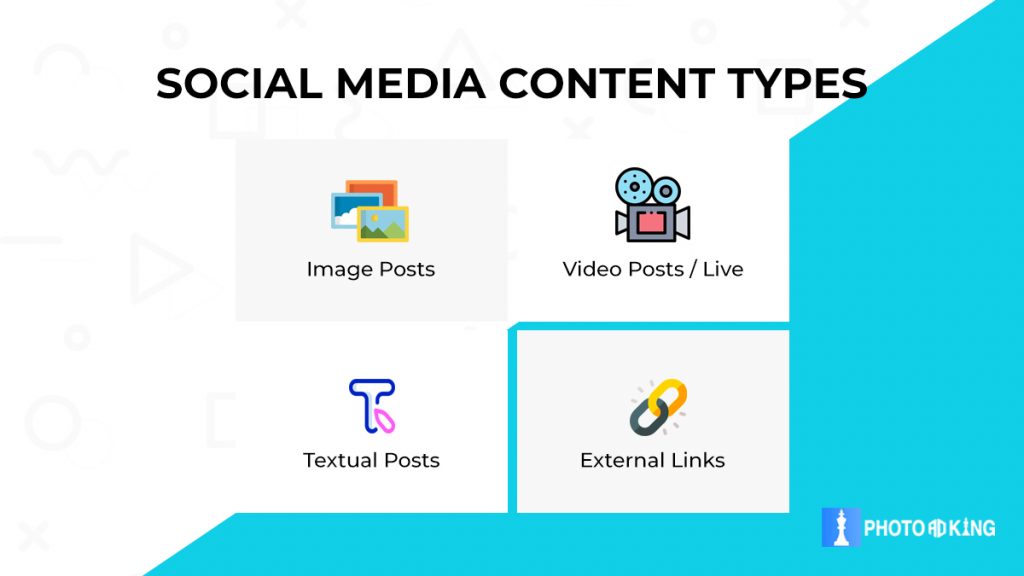 The common post types for social media include:
Image Posts
Videos (Live/Uploaded Posts)
Text Status/Stories
External Content Links
The first three post types mainly intend to engage users on the social media sites where it is posted, while external content is shared with the intention to drive traffic. It encourages readers to hit the link and see what's inside.
Clear your intentions first. How do you want your target audience to interact with your post? the Social Network game starts here!
What should you do?
Perform a rough analysis and identify the posts that drove maximum engagement for previous posts on your business page. Top social media sites like Facebook, Twitter , LinkedIn, Pinterest, and Instagram provide the in-app analytics feature to know post-wise performance.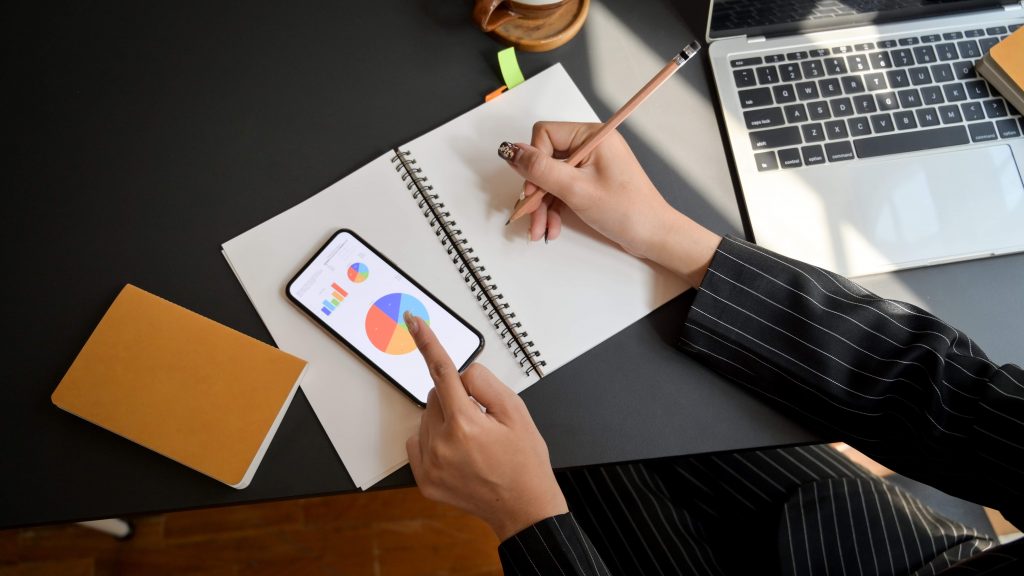 After spotting the hit list, you'll get to know whether it is the image, video, text update or external link shared through Social media stories driving maximum engagement. The next posts should be according to the extract.
Tip: To maximize the reach of the high-performing post, add relevant social media hashtags differently on different platforms.
Creating a Publishing Schedule
By the time you have known the post-type, you also understand that Instagram post maker and Facebook Post maker will help you out in designing mesmerizing posts.
Your take is on making a publishing schedule now.
Use Google Sheets, Excel Spreadsheets or mobile apps that ease the job for you. The perk of using Google Sheets is it becomes a central zone for everyone in your team to view, review & contribute without sharing files now and then.
Here is a suggested pattern of social media strategy schedule: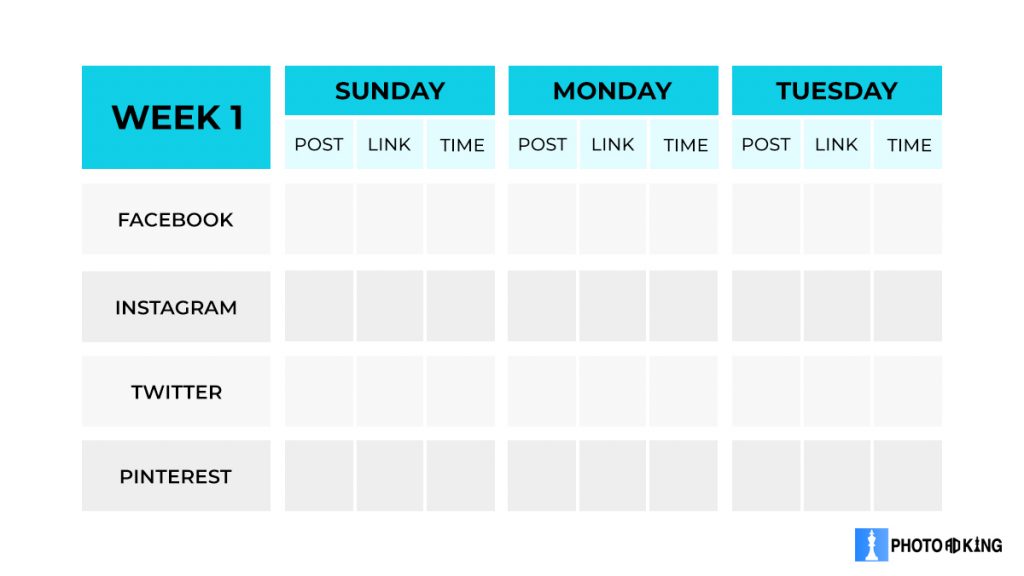 Tip: Follow Social Media Influencers to get an idea on the best timings to make a particular social media post if you want to meet your expected likes, clicks or shares.
Not just timings, you also need to analyze the type of posts that work for a particular social media. Find out the maximum character count users that will gain the interest of the target audience, the number of hashtags to be used, and the impact of using emojis too.
Keep your sheet updated as posts go live. Such weekly scheduling will take you towards well-organized social media marketing for sure. Refer the Social media image size guide to be aware of various social media handles
Setting up Posts on Social Media Calendar
"How often do you want to make posts per social media platform?" – Answering this simple question will help you in organizing posts. For instance, you make three posts per day on Instagram and Facebook or 1 Pin & Tweet per day.
"Is it driving expected results?" If not, what's lacking? What is the maximum publishing frequency handled by your team? Do you want to increase publications or improve post quality? Dig deep into such little things if you want to utilize this calendar effort for social media advertising with
Twitter Video Maker.
It is you & I who knows how tough it is to survive the competition. Top social media sites have millions of posts daily and keeping users hooked is not musical chairs.
Why social media for a business need a calendar?
Social media for business is a sharpened knife. If you want your team to leverage their knowledge to the fullest, stop them from shooting in the dark by providing a social media post calendar. You already know what your business sells, but when it comes to promotions on social media platforms, there are chances of getting distracted.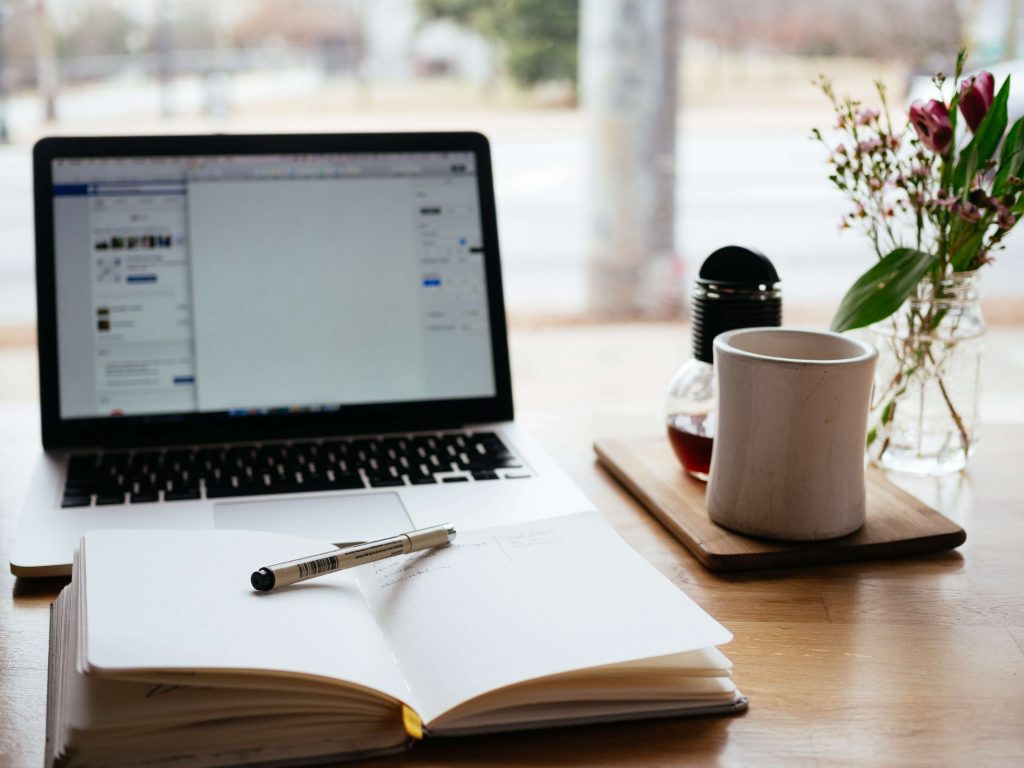 A calendar makes efforts worth through which you can create consistent content effectively. You will never run out of post ideas & last-minute mess; leading to lack of focus.
Make your team learn about the content to be published, upcoming posts, and the reasons behind the date and time schedule of that particular post. You may spare time once to schedule all the posts for the week or even a month and then sit back and relax. 
Another major benefit of a social media content planner is that it gives enough time to be creative. If more thoughts pop-up on the same content before being published, you are free to make changes.
The Takeaway
Meeting goals is never impossible. You only need to unlock the ideas from untapped sources. As you prepare a tactical Social Media Calendar, let us help you with PhotoADKing's social media post maker. Find stunning templates to be used across various social media platforms.