Here you know about Instagram vs Facebook. Facebook is considered to be the primary force on site when it comes to social media marketing. As of 2020, Facebook had 2.6 billion active users, making it the most prominent social media site worldwide. Facebook has revolutionized the way we think about social networks and broadened the potential of social media for enterprises during the last 15 years.
Then there's Instagram, the relatively young player on the block. Instagram, which was launched in 2010, has seen enormous growth in its active user population. Instagram surpassed 1 billion active users in June 2018, making it one of the world's most robust social media platforms. This expansion should come as no surprise. We've arrived at a point where mobile has taken over, with consumers spending a lot of time exploring the web on their mobile devices worldwide.
Why Social Media For Marketing?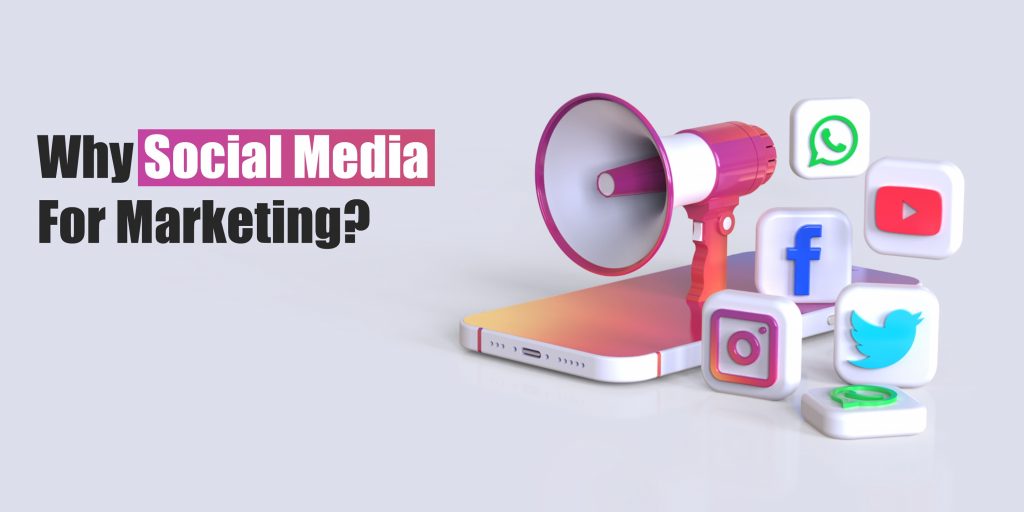 These social networking platforms are formidable, with billions of active members and numerous options for the company to interact with customers. But, perhaps better, Facebook and Instagram have already worked hard to close the gap between their respective user populations.
Enabling people to post Instagram Stories straight to Facebook and having an Instagram spot for a Facebook ad are just two examples of how both platforms have generated periods of cooperation for advertisers and regular users.
Although there are several different opportunities for marketers to incorporate into their plans, one can't pertain to the same approaches to experience Instagram growth that one would work for Facebook and likewise. So, let's examine some of the distinctions between the two to assist you in figuring out where your business should put its attention.
Tabular Comparison Of Facebook Marketing Vs Instagram Marketing
Parameters
Facebook
Instagram
Background

Facebook is a social networking behemoth headquartered in California that has grown from a basic online networking service to a social media MNC.

When Facebook acquired Instagram, a popular software, in 2012, it caught the social networking world upside down. Moreover, the deal was a significant changer for Facebook since it eliminated a possible challenge to its supremacy.

Instagram was purchased by Facebook in 2012, despite the fact it only had 30 million users. It did, however, have a more extensive network of phone users, which Facebook sought to pursue during the pre-IPO period.

Instagram is a multifunctional social media network that has become a famous term among teenagers. Instagram has also led to significant changes in marketing and branding by allowing the most well-known companies to promote their goods on the site.
Statistics
– Facebook is by far the most popular social networking site on the planet. The network alone has 2.7 billion active monthly users in Q3 2020.

– The average Facebook interaction rate per post across all industries is 0.09 percent. This figure is almost stable over the past year.

– The majority of Facebook's revenue comes from advertising. In Q2 2020, the network claimed to have nine million engaged advertisers, with mobile accounting for 92 percent of total income.

– The most popular content category for businesses on the platform linked, which accounted for 44.2 percent of all brand postings.
– Instagram has a monthly active social media presence of 1 billion people, 500 million of whom use Instagram Stories.

– Women between the ages of 18 and 24 make up the network's most significant segment.

– The industry-wide median engagement level per post on Instagram is 1.22 percent. From 1.60 percent in 2019, this figure has dropped by 23%.

– Instagram is the most significant social media channel for social media influencers, according to 90% of US marketers.

– Posts (78%) and stories (78%) are the most successful content formats for social media influencer marketing (73 percent).
Functionality
Facebook is primarily an information source. For example, you may learn about a business's office hours, location, and important dates by visiting its Facebook page.

Because it is detail-oriented, Facebook has always prioritized text. That's why creating a Facebook profile takes more time than on Instagram. They have various functions.
It's all about documenting memories on Instagram. But, unfortunately, consumers don't use Instagram to look up your retailer's hours of operation or check whether their friends have visited your shop.

They utilize Instagram to communicate with one another. That's why it's so good at establishing its brand and garnering recognition.

Picked Content
Facebook is a fantastic platform for content curation. A lot of Facebook material isn't genuine. It usually consists of handpicked blog articles, news, or material that has been simply reposted from other profiles.
Instagram, on the other side, focuses on unique images and videos. While browsing through the app, one may come across a reshared idea or two.

Business Updates
Facebook must be the first destination when it comes to sharing business news.

Because Facebook is much more text-based, there's a greater likelihood that people will read your whole post.

For example, if a firm has to shut down for renovations, it should write about it on Facebook.
Instagram is a fantastic platform to share photos of the ongoing renovation to keep people updated on new advancements.
Company Functions
After a business function such as a charity fundraiser is over, it is advisable to make a Facebook collection of photos with the most pleasing photographs.
A charity fundraiser or a well-attended workshop is a fantastic chance to get content for Instagram. In addition, the business may live-stream the pictures to offer the followers a sense of how things are progressing.
Image Competitions
If you're going to be posting a lot of information, Facebook may be a better option.

One may use Facebook to advertise the contest and drive visitors to the Instagram account. One could even strategize about using Facebook Ads.

Any actual photo that has anything to do with the business or brand should be posted on Instagram.

Image competitions are primarily about participation, and it is known that Instagram is the master of user engagement. To utilize Instagram to conduct the contest and create a tag to keep a record of everything.

You can use templates to create Facebook posts and Instagram posts:
| | |
| --- | --- |
| Facebook Post Templates | Instagram Post Templates |
Final Thoughts
No platform may be used in favor of the other. As an internet business person, one must determine the target audience's wants and what sort of material. Employing all at the same time is often the better decision.
One could use Instagram on a computer, but it's a bit more complicated. Data from Instagram and Facebook help businesses keep operating. Instagram has a more significant expense, but it receives more quality hits. For some firms, keeping up with the Instagram algorithm is difficult because some postings do not appear in consumer timelines.
It is recommended that you use Facebook and Instagram to their full potential. Whatever you do, strive to prioritize excellence above volume.