Fresh Real Estate Marketing ideas are forever in demand for maximizing visibility & standing out from the noise.
Growing a real estate business alongside promotions, site visits, and meeting prospects is not an easy task. Your real estate marketing strategies should be top-notch as it influences the major buying decisions.
Reaching new prospects out of your locality is a must. Inspiring NRIs for investments is best possible with unique, original & remarkable Real Estate marketing Ideas only! Check out amazing real estate flyer templates to make your business smoother!
We're sharing a comprehensive guide on how to amplify your marketing efforts this year. No matter if you're a construction agency, contractor, broker, or anyone associated with the real estate business, you'll get help.
Real Estate Marketing Ideas for 2021 to Generate More Leads
As you explore these ideas, you'll be ready with your 2021 toolkit for real estate advertising that stands out. The master key lies in identifying the primary marketing channels & making a difference for your real estate business. Let's proceed.
1. Gear-up With Your Essentials First
A stunning website shows your prospects what you have on the table. Next, create a blog where you can share your views, tips, news, and everything that interests your target audience. Find out the right social media platforms based on your competitor's activities and make sure to have your presence there. Create social media accounts like Pinterest, Facebook, Instagram, Snapchat, etc where you can interact with prospective customers.
Real estate advertising can be initiated if and only if you have your essential elements up-to-date. Imagine someone visiting your website or social media profiles after hearing from you. The impact must be impressive. However, you can use real estate poster templates to market your real estate business!
2. Design Outstanding Business Cards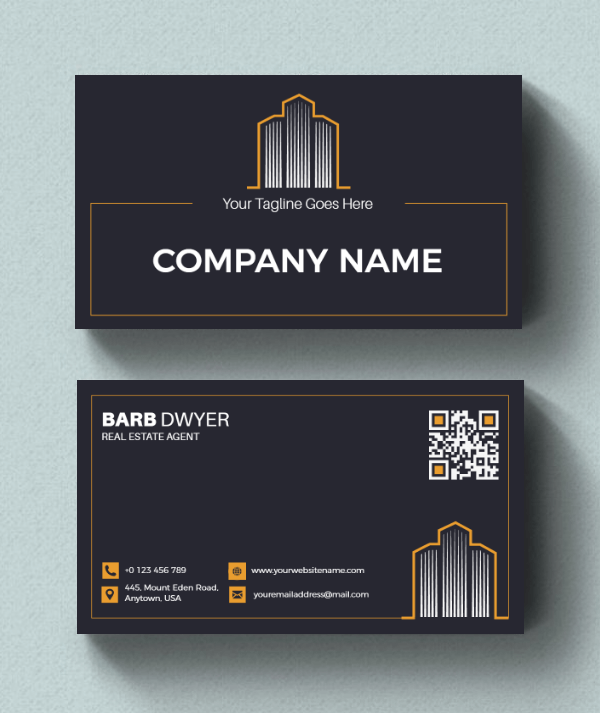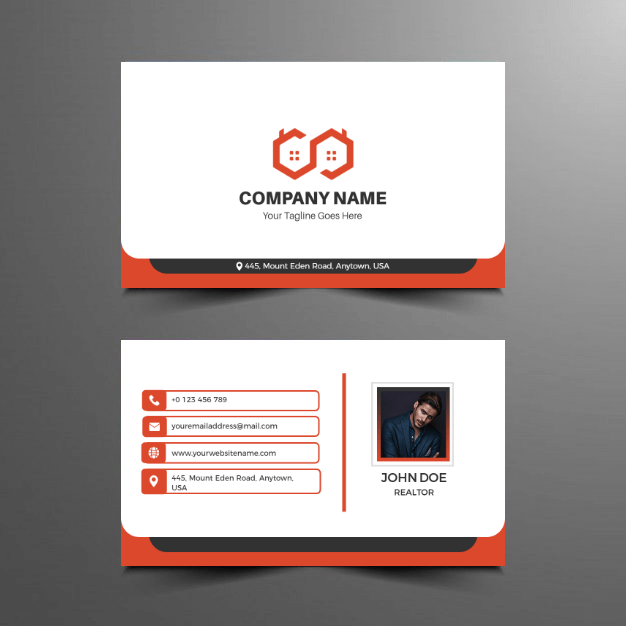 Business cards are one of the primitive marketing stuff that never goes out of style. When you're into real estate, you keep meeting buyers, sellers, and industrial professionals. Handing your business card to them in person is sharing your contact details for them to remember.
You're making an unforgettable brand identity. Personalize a business card design that boasts your core business values, innovation, and all the praises you would have sung otherwise.
3. Local Listings
How can you even miss targeting your local market? Enlist your real estate agency on Google My Business as well as other local directories that boost your local presence. It's great if you're tech-friendly and can do all this on your own. Hire a professional if you want it to be done by them.
Moreover, through construction flyer maker you can easily customize readily available templates within just a matter of minutes.
4. Make A Strong Social Media Presence
Having a business profile on social media isn't enough. Make sure you're actively participating there with daily interactive posts. Know the types of social media posts that engage users in your niche. And never be afraid to go overboard to try trending posts. Also, be available when someone texts you there or comments on your posts.
Your impression may fall weak if your social media game isn't strong. After all, it is the medium you can stay in one-to-one touch with your target audience.
5. Utilize Online + Offline Marketing Channels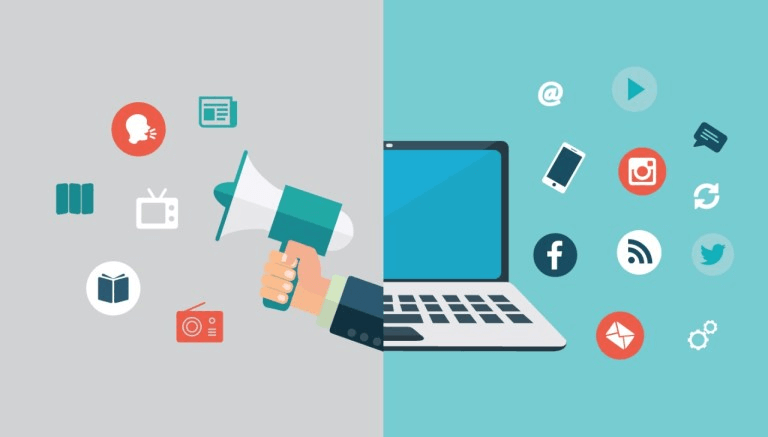 We've been talking about online presence. Let's not forget that you have to cover your target audience from all ends. You don't only need bookings from online sources. It's a huge benefit for real estate businesses to span audience reach with flyers, brochures, pamphlets, etc. Try effective alternatives according to you.
For instance, real estate flyer templates can be attached with dailies to share updates on your ongoing constructions.
6. Create 3D Tours
3D Tours and Virtual Reality shares realistic insights before the site is developed. This idea is much welcomed by tech-savvy users these days.
It may be a time-consuming process for beginners, so you can ideally handover this task to a professional. Once you get your video, make sure it is everywhere on social media, website, etc. You can even run marketing campaigns on these 3D tours.
7. Infographics
Selling a home isn't easy. People are not going to give you the money bags just like that. It's in your hands how you make them feel about your constructions & upcoming projects.
Infographics are great ways to let them know the benefits of your developments, the facilities you offer, etc. Besides this, you can create look-and-learn guides on home styling too.
Create an infographic design & you can utilize it in multiple ways. Share it on social media & website to maximize its reach.
8. Latest Memes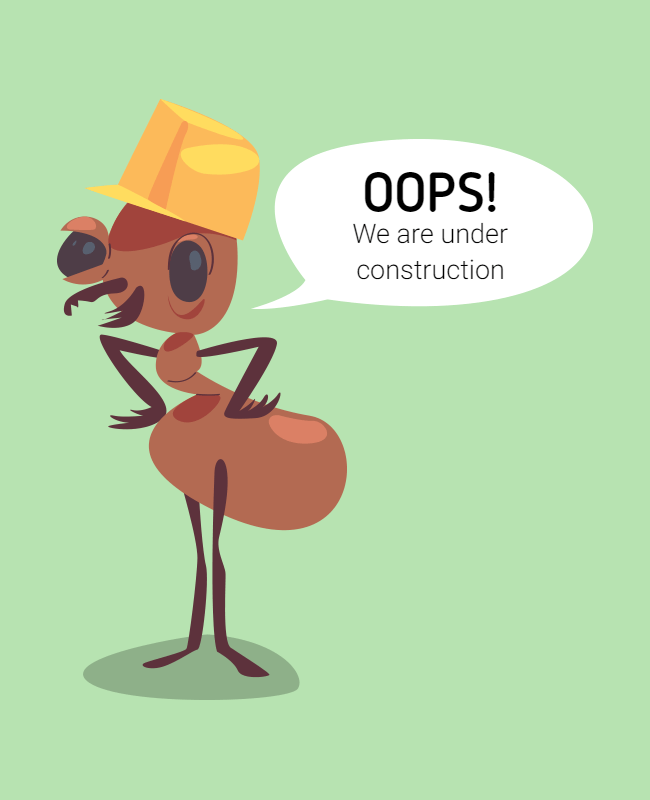 It may seem like an off-beat or unprofessional approach for many real estate people. No, it isn't! You have to adopt a habit of being innovative & customizing trending memes for the sake of social media engagement is no crime. You're allowed to be picky with the memes, but attempting them is great fun.
While everyone else is doing that, missing out on the same will be the real guilt for you later.
9. Make Short Animated Videos
Just like you're looking for a real estate flyer maker free, also see if you can create free animated videos online.
Animated videos are high in trend these days & they're meant to entertain users along with reflecting your purpose. It's a stand-out approach for sure. If you have the right tool by your side, you can also create short animated videos for a few seconds. It can serve as a teaser for your construction site too.
10. Publish High-Quality Content Only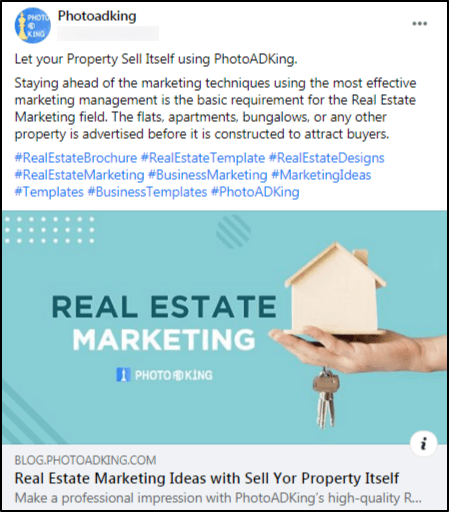 Average content is easily scrolled and ignored, right? Whether you're creating a video, Instagram post, or Facebook Ad, make sure to focus on the content quality than quantity.
For instance, you may publish three posts a day with none of them appearing interesting, or go for one striking post daily. The choice is yours.
We highly recommend you to stay upgraded with the latest trends & ideas. It benefits you in creating high-quality content that converts into leads.
11. Encourage Social Sharing & Referrals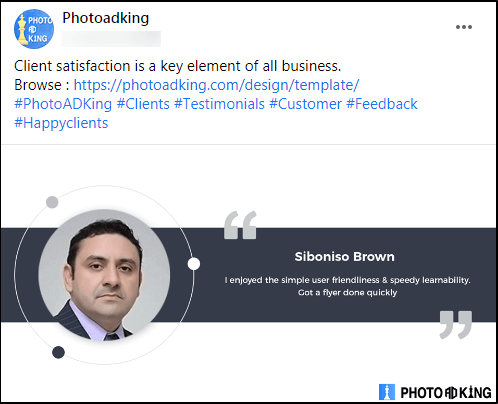 It's you who have to take users through the social media platforms you're having your presence at. Let them know where they can connect with you. For example, put your social media profiles on the top of your website for every visitor to connect with you there directly.
Similarly, you can simply thank client testimonials or appreciate them for the positive feedback and encourage them to share it with their friends too.
How you grow your network is in your hands. Make sure you're doing smart work.
12. Organize Your Pinterest Boards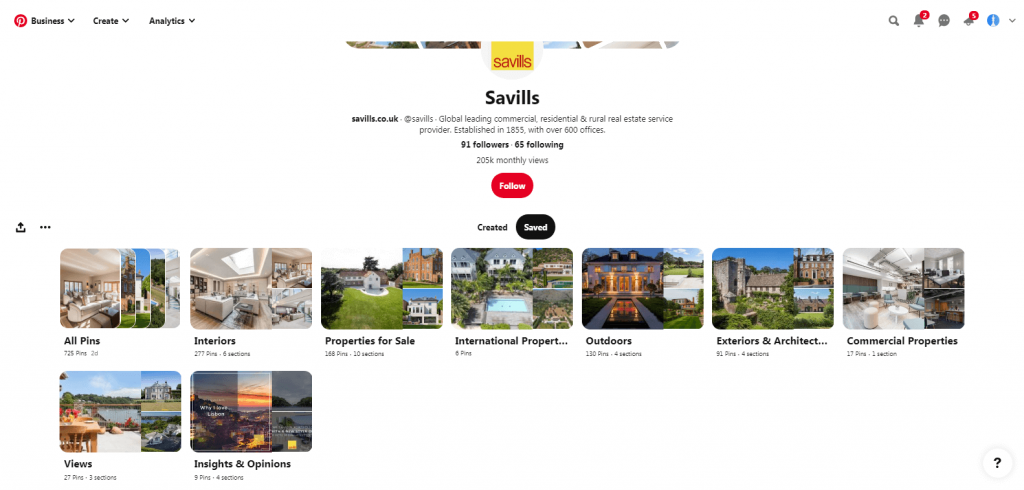 Pinterest is one of the winning platforms for the Real Estate business. Have exclusive boards featuring interiors, exteriors, and amenities. People searching for innovative home ideas will get to see your work & if they're inspired, your designs will be saved. Lucky builders can also get inquiries and leads from there.
13. Run Social Media Campaigns
If there is one shortcut to capturing your target audience's attention at a glance then it is possible with social media campaigns. Run adverts on social media, just like you do with newspapers. You may go the extra mile with Email marketing campaigns too.
As it requires flexible budgeting, you have full control over the ads. Several parameters can be defined as per your preferences to make the most out of ad performances.
14. Conduct Home-Buying Seminars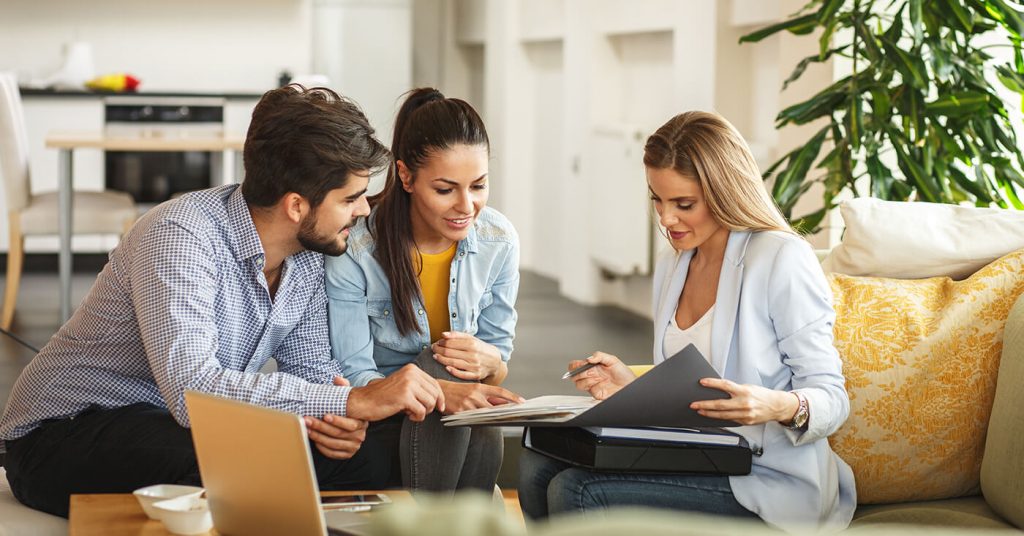 Like we're saying in many points above, one-to-one connections mean a lot. You can play the role of a mentor & guide people with things to look out for in modern homes. Share how-to's, inform them of the latest market trends in real estate, and more of such valuable information that reflects your expertise.
Take it as an indirect marketing approach that has higher chances of being fruitful.
15. Opt For Branding With Stationeries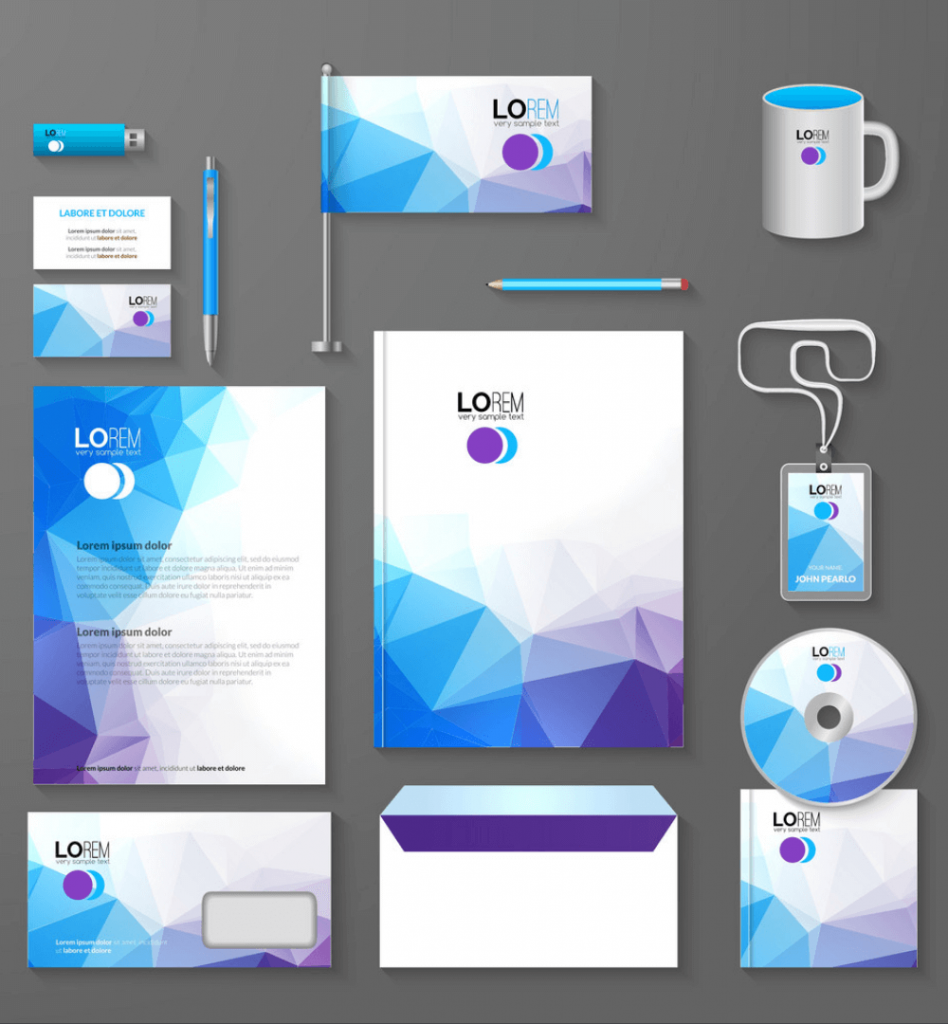 Stationary graphic design is another old-school technique that is still in trend. Market your real estate business with graphic T's, pen-stands, mugs, calendars, weekly planners, etc. Such an approach makes your target audience remember you even after months and years.
16. Offer Freebies
People love you more if you offer free services. For instance, real estate businesses focusing on homes and offices can attract more customers by offering free truck services. It is a problem-solving approach that may cost you hundreds, but your property worth Lakhs and Crores will be sold out!
Look at the bigger picture. It's your benefit.
The Bottom Line
Voila! You've hit the rock bottom whilst reading this. So, what's your real estate marketing plan now? We hope you have had enough of the real estate marketing ideas for 2021. Keep coming here for more of the trending &knowledgeable reads.
Meanwhile, you can have a look at PhotoADKing's construction flyer ideas & Real Estate Design Ideas For Marketing. You'll enjoy DIY marketing with them for sure.