Academic certificate example refers to the various types of certificates that are awarded to students upon completion of their academic studies. These certificates are typically given as a recognition of a student's achievement in a particular field or discipline, and they serve as evidence of the knowledge and skills that the student has acquired.
To continue with this article, if you're looking for academic certificate templates, many templates are available that can make the process of creating a certificate easier and more efficient. Certificate templates come in various designs and formats, allowing you to choose one that best suits your needs and preferences.
Examples of Academic Certificates
Luxury Black And Gold Academic Certificate
Firstly, a luxury academic certificate is a fancy certificate that usually has a black and gold color scheme and intricate designs. It's given to people to recognize their academic accomplishments. Also, this design makes the certificate look really special and important.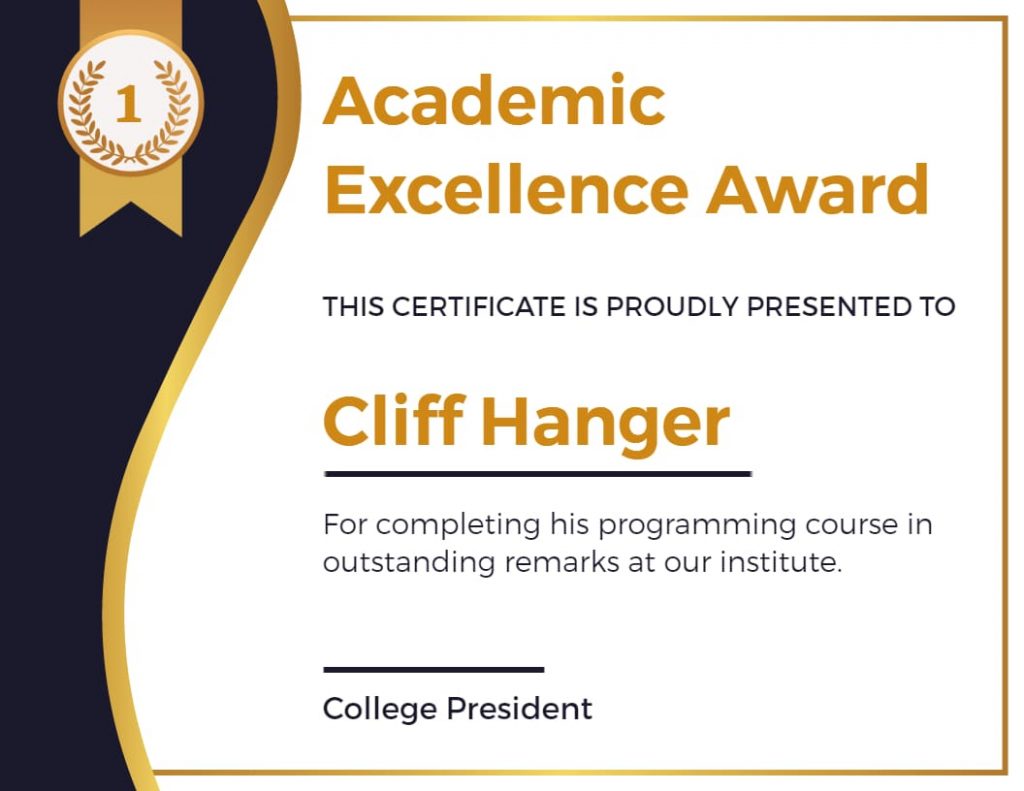 Monogram Academic Certificate Examples
A monogram academic certificate is a type of certificate that has a personalized symbol on it. Also, makes the certificate look unique and fancy. So, this design usually has a classic style and nice colors to make it attractive.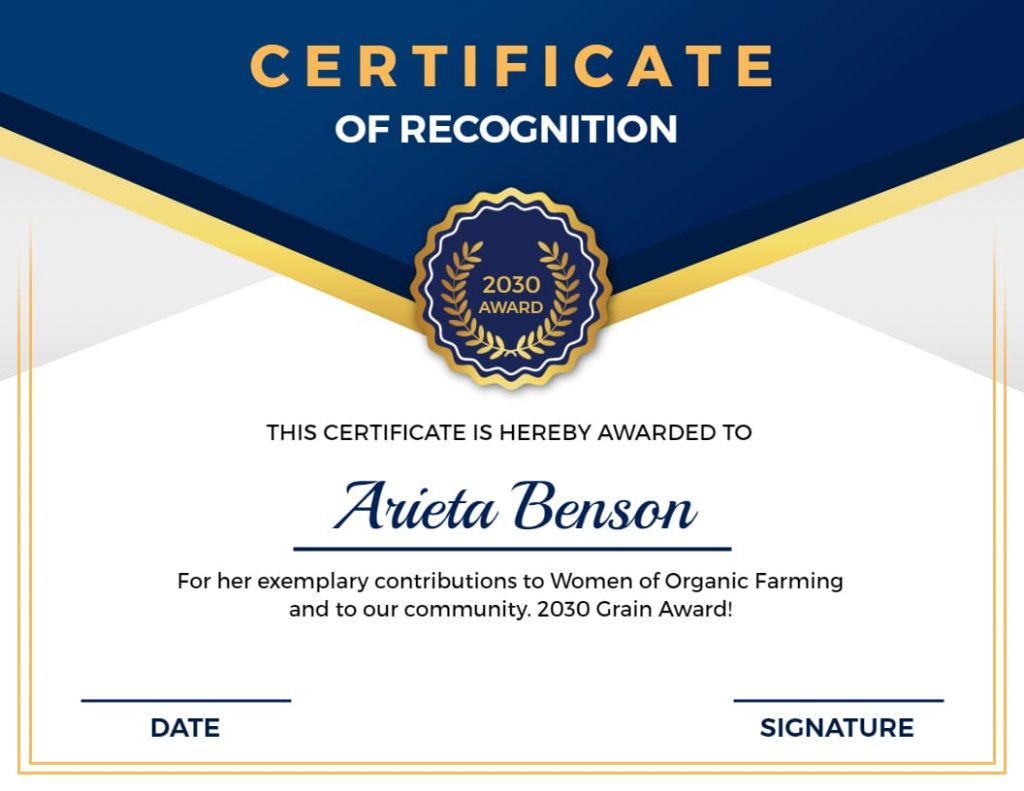 Art Deco Certificate Example
This certificate design is inspired by the Art Deco movement, characterized by geometric shapes, and intricate patterns. It also features a stylish and luxurious color palette, giving it a vintage and elegant feel.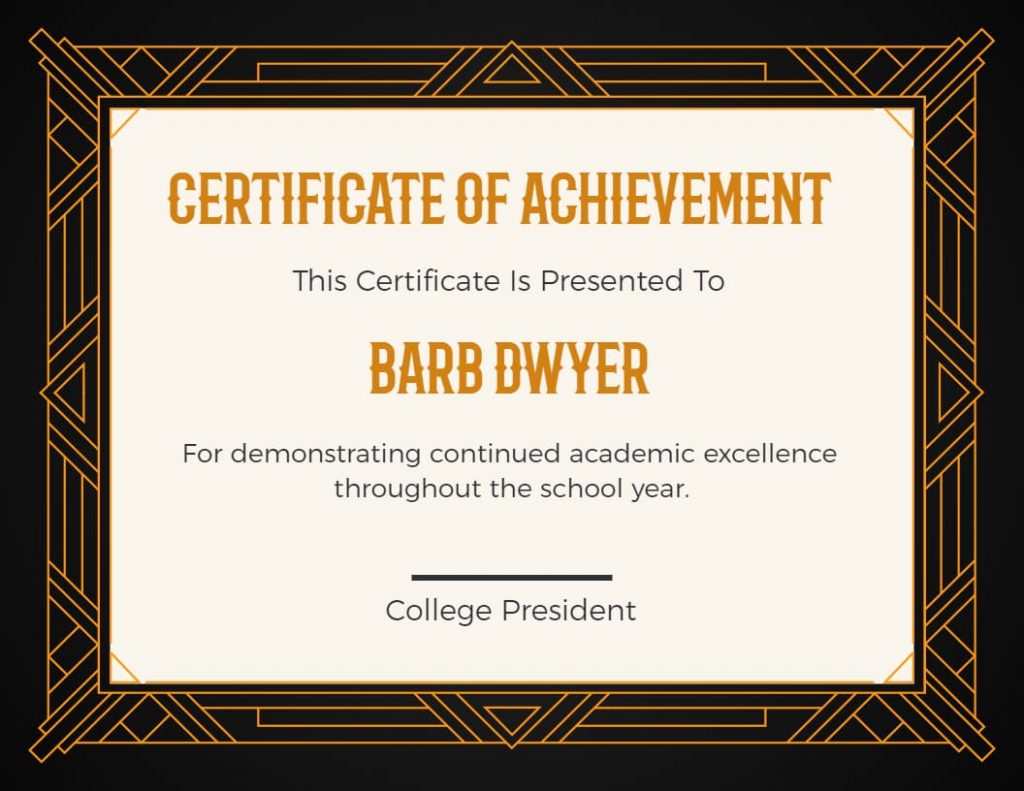 Dark Floral Academic Certificate
This certificate has a dark background with pretty flower patterns and shades of brown that blend into each other. It's a new and modern take on traditional certificate designs, but it still looks creative and professional.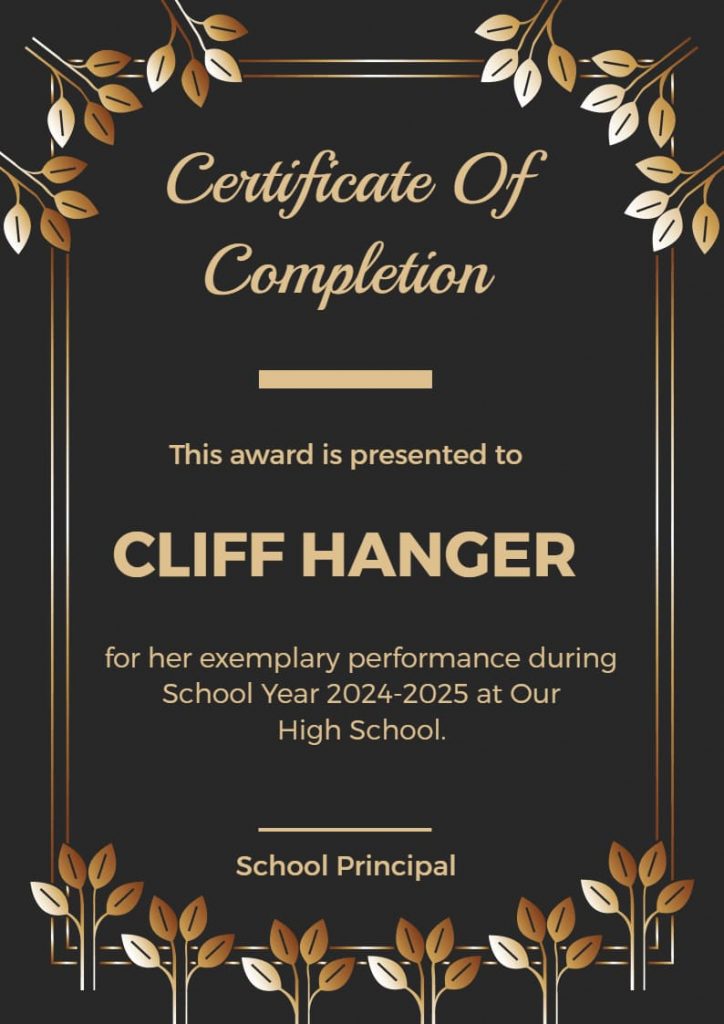 Geometric Certificate of Academic
A geometric certificate design uses shapes, patterns, and lines to make a simple and modern design. Also, the color scheme is simple, and the text is easy to read, making the certificate look modern and up-to-date.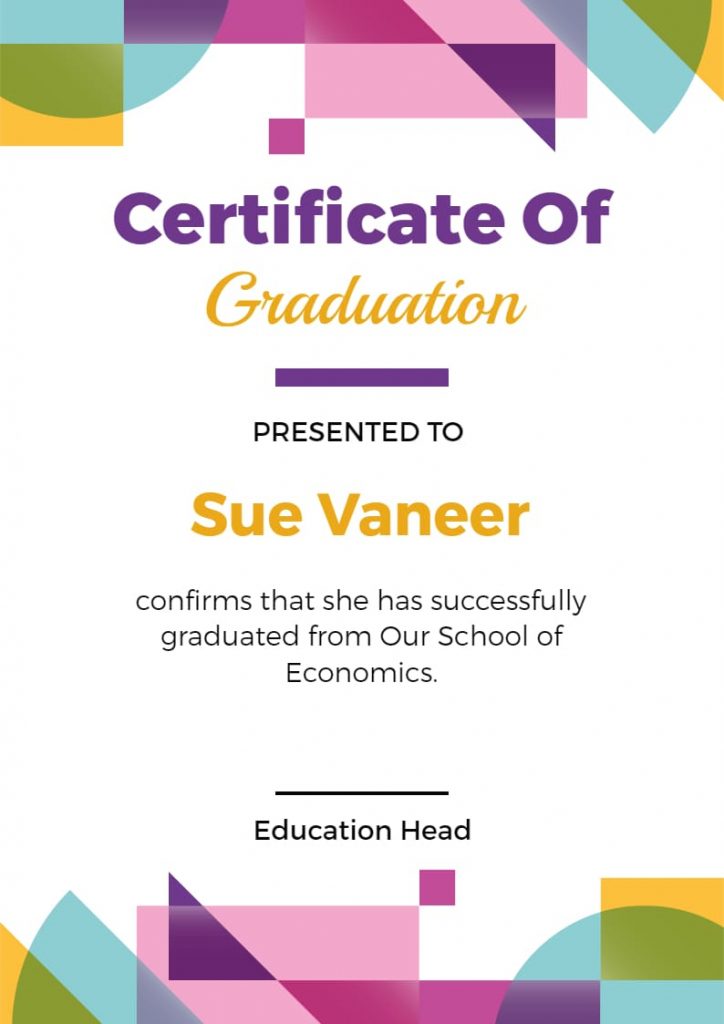 Teal Blue Certificate Sample
This certificate design uses shades of blue-green, which creates a cool and calming effect. The text looks elegant, and there are also some nice decorations that make it look professional and polished. Also, It's perfect for recognizing academic achievements in different fields.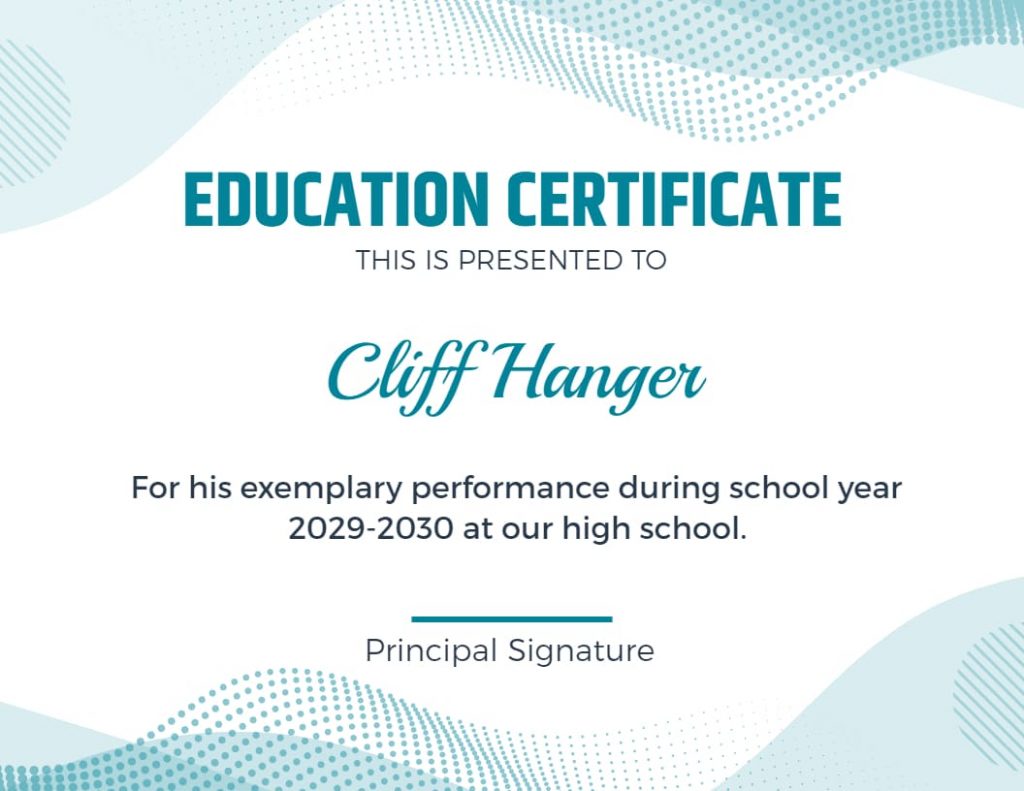 Abstract Certificate of Academic
An abstract certificate of academic is a modern design that uses unique shapes, lines, and patterns. also, colors are bright and make the certificate look lively. So, this design is perfect for recognizing achievements in creative or artistic fields.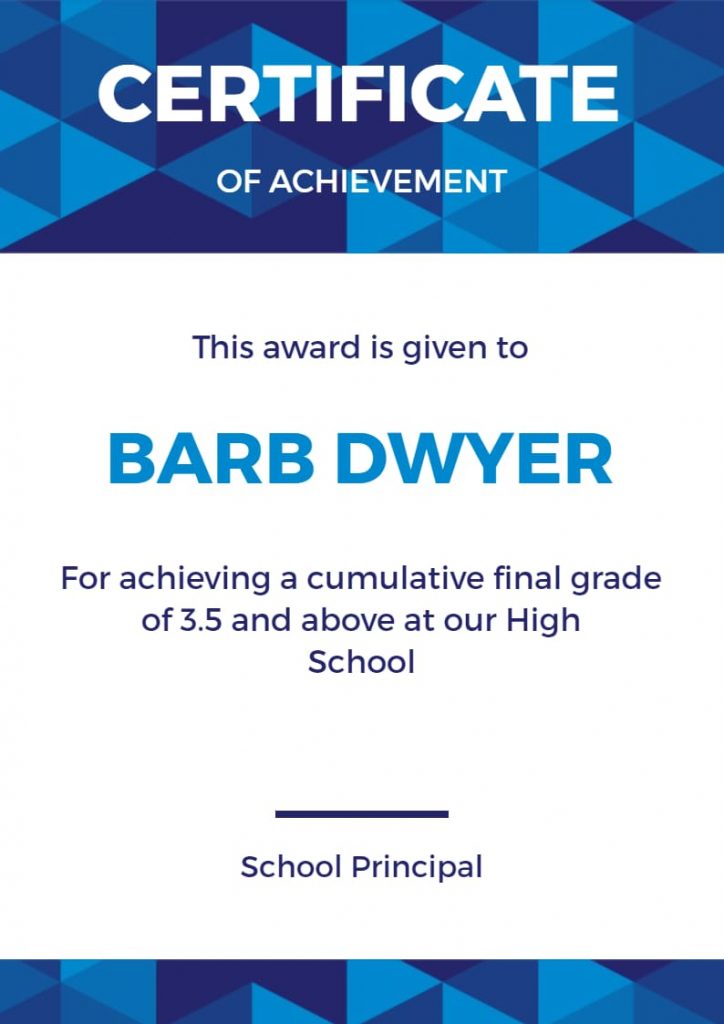 Classic Certificate Design
A classic certificate of academic is a traditional certificate design that looks elegant and timeless. such as simple designs, like borders, and the text looks like fancy handwriting. Also, the colors are decent, not too bright or too dark. so, this design is perfect for those who want a classic and formal certificate.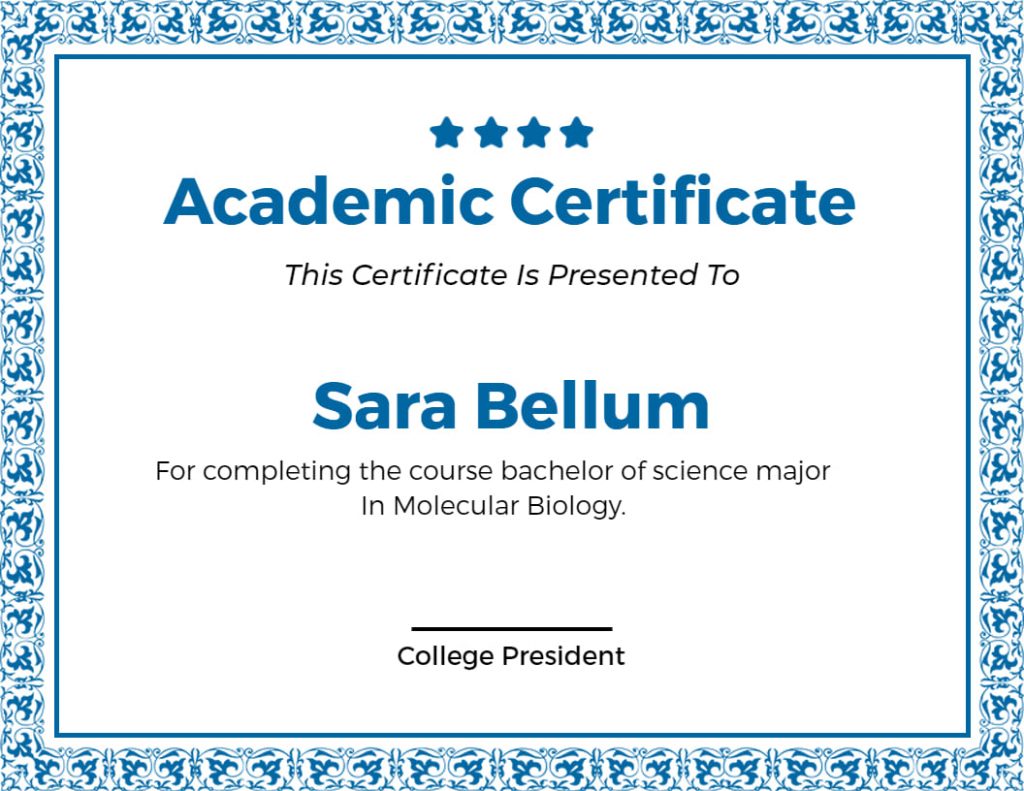 Formal Academic Certificate Design
This certificate includes the features of a professional and refined look, often using a multiple color scheme. It typically incorporates clean lines, classic typography, and simple yet elegant design elements, ideal for recognizing achievements in formal settings such as conferences or professional organizations.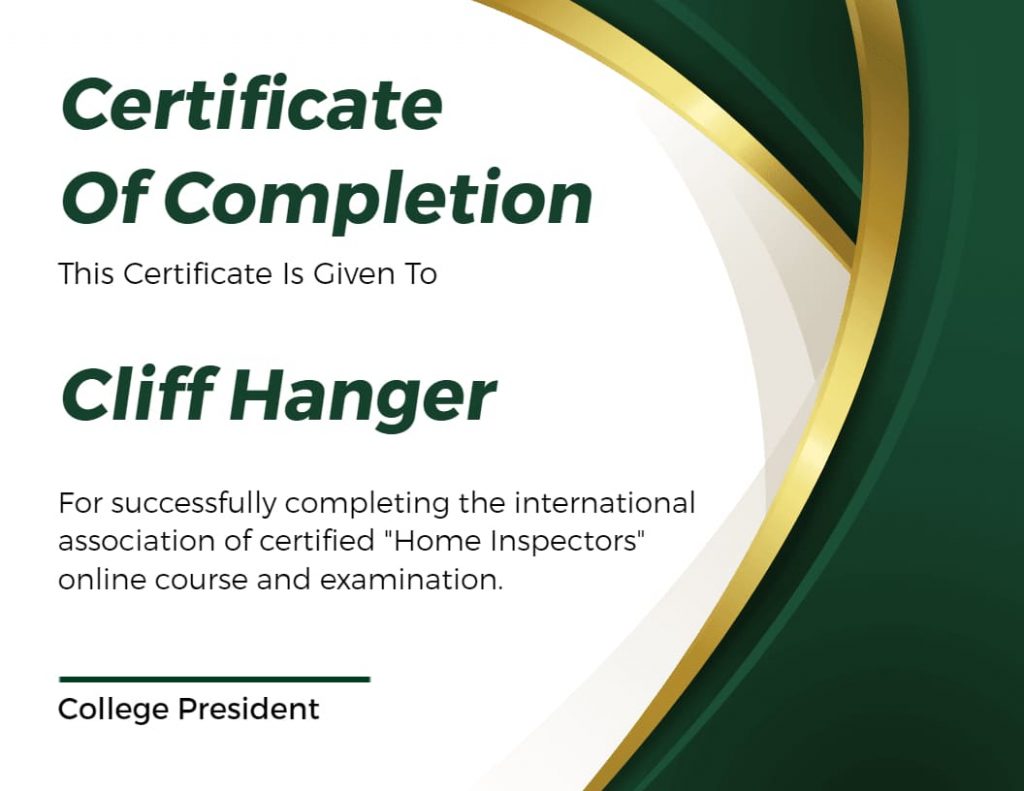 Minimalist Certificate Template
Lastly, a minimalist certificate design has a simple and clean layout that includes too many decorations or designs, and the colors are bright and attractive. also, the text looks neat and modern. This design is perfect for those who want a simple yet stylish certificate.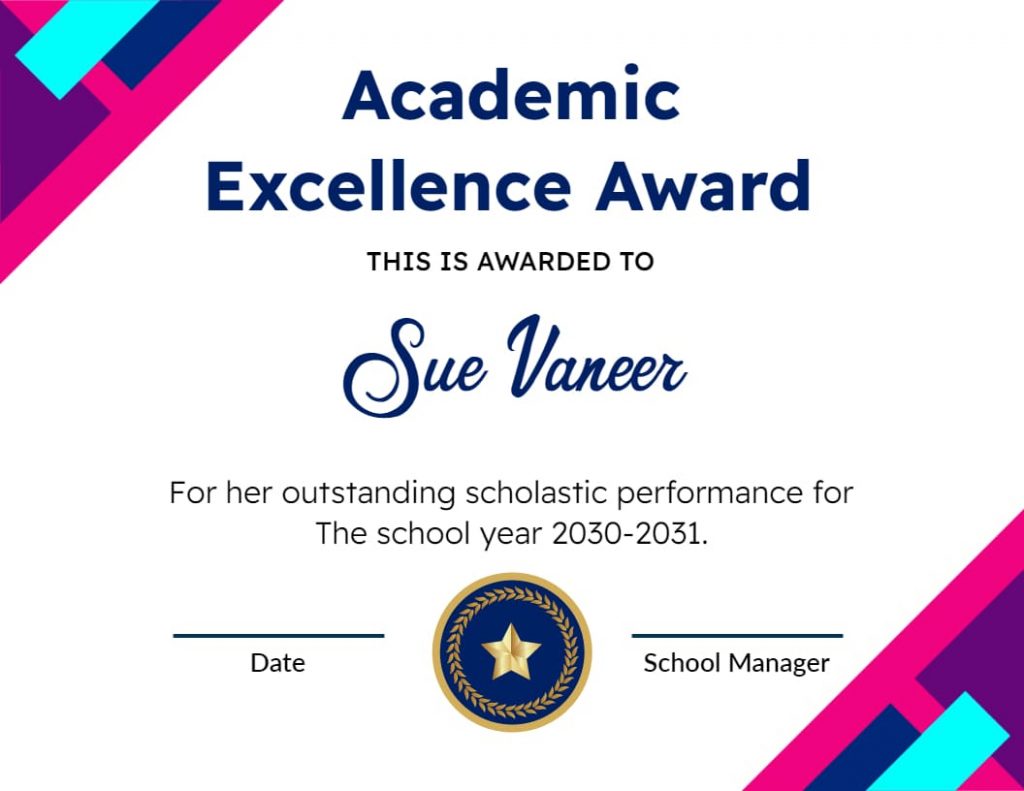 Format of Academic Certificate Example
An academic certificate format example is a document that provides an example of the layout, design, and content and, Also includes the name of the certificate, the recipient's name and details, the name of the course or program, the date of completion, and any other relevant information. If you're interested in creating your own academic certificate, you can learn how to make a certificate by following some basic design principles and using a certificate template.
Here, is an example of a certificate of academic that can be used in Employment, or Personal achievement.
[Name of certificate]
This certifies that [Recipient's Name]
has successfully completed the
[Degree Program/Major/Concentration] and has demonstrated mastery in the subject matter.
Date of Completion: [Date]
Signed: [Authorized Signatory]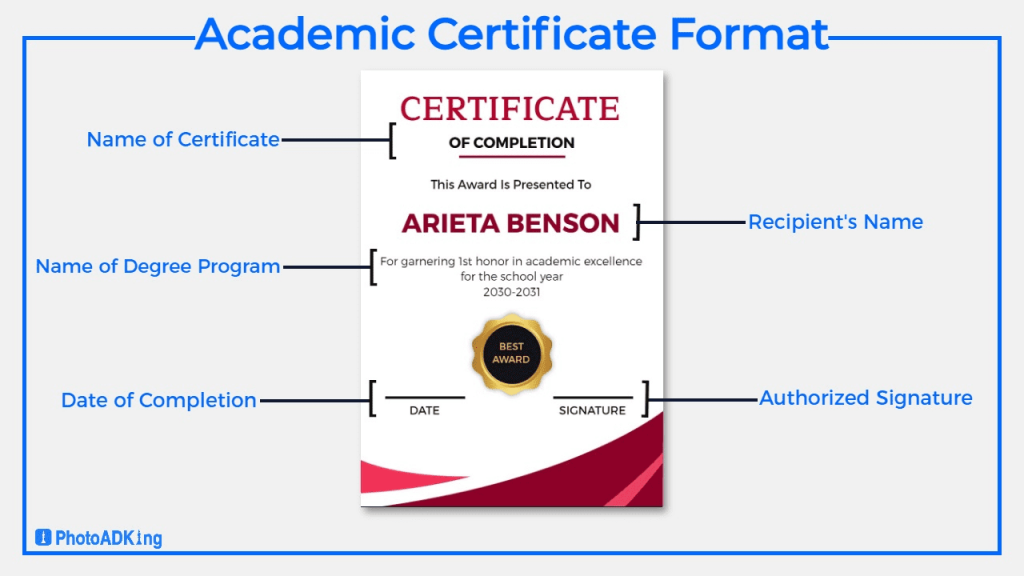 Conclusion
It's worth noting that obtaining an academic certificate can also serve as tangible proof of your accomplishments and expertise in a particular field. This can be particularly beneficial if you're looking to showcase your qualifications to potential employers or clients. If you're in need of creating a certificate, you may want to consider using a certificate maker to easily design and customize a professional-looking certificate that reflects your achievements.