The world is constantly going digital because of people's admiration of the internet and its platforms. One such platform that has made people crazy over the years is social media, and when social media is mentioned, Facebook is the first name that strikes our minds. Popularity is the strength of Facebook, which is why most marketers and business people utilize it. 
In terms of Social media, Facebook is one of the veterans, and nowadays, many social media platforms are running, but Facebook hits the chart with the highest number of users. The popularity of Facebook is undeniable, and that is something that marketers always look at when promoting things.
Social media have become significant to people's lives in various miscellaneous ways. People use it for fun, entertainment, information, connection, communication, etc. One of the advantages that business people are taking is social media marketing. Yes, social media also gives marketing advantages to business people. Thus, popular social media platforms like Facebook will obviously offer advantages to business marketers.
Why Facebook Is So Popular?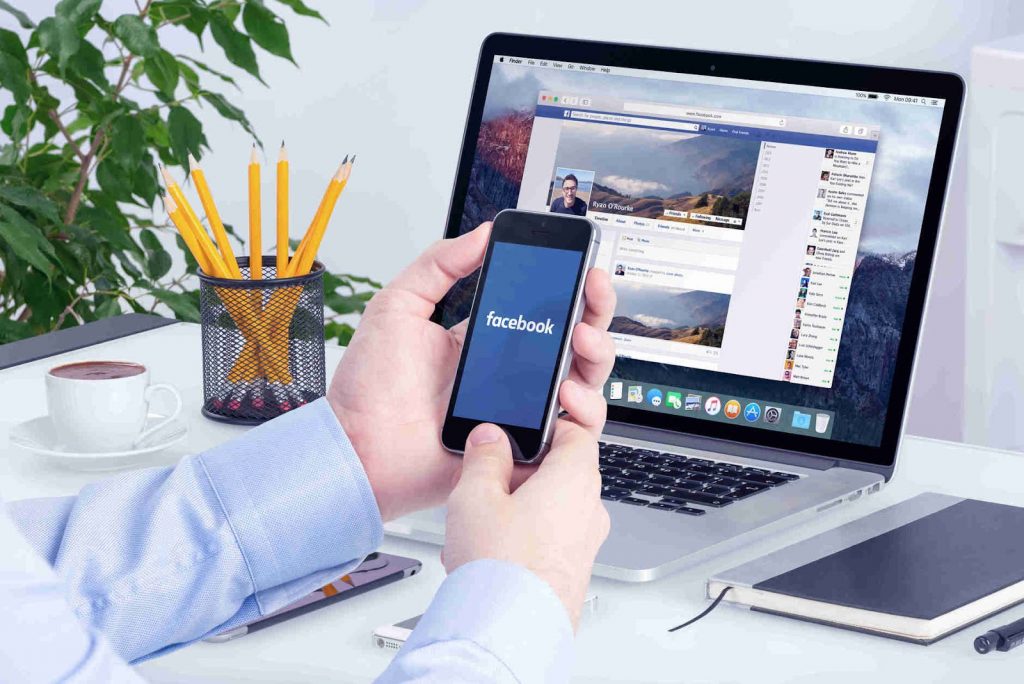 Facebook is one of the trendy social media platforms, and also it is one of the veterans in the social media world. It can be said that Facebook is the pioneer of social media, and most of us first came to know about social media by using Facebook. It is trendy because it arrived in the market with some uniqueness and something people have never imagined. Further, we will discuss the top reasons why Facebook is popular. Facebook also verify its user by online document verification.
Common Interest
Facebook is the universal social media platform that all age groups of people actively use. I mean, one of the digital things that you find common in a 15-year-old boy from Asia, a 60-year-old lady in America, and a 35-year-old man in the UK is Facebook. This example clearly describes the versatility of Facebook. It is the common interest of people worldwide, and that is one of the reasons it is popular.
Fun, Informative, And Personal
Facebook is a great combo in terms of fun, entertainment, and sharing personal experiences. People these days can get most of the news, whether it is local, national, or global, on Facebook. Also, it gives you the platform to share such information and news. Other than that, people have access to some hilarious and entertaining content, which keeps them hooked. Thus, one doesn't get such a combo at any other place than Facebook.
Power Of Communication
Facebook gives easy communication with your desired people, and you can connect and message the person within a few clicks, which is very convenient. Communication has become easier, and that is something that has made people crazy. People can talk to any person in the entire world within seconds. Hence, the ease of communication makes people excited and is one of the reasons why Facebook is so popular.
More Interactions With People You Care About
(Source)
One of the reasons people got attached to Facebook is that they could interact with their nearby people more often and that too in a completely unique way. Facebook has a plethora of features and functionality that allows people to share things in videos, images, posts, stories, etc. In this way, people get in touch with the people they care about, and that is why people get engaged with Facebook. Also, statistics say that the majority of people in the US use it to keep in touch with friends and family.
Evolving Nature
Facebook, over the years, has transformed a lot, and if you saw Facebook a decade ago, there are many changes made in it, and the only reason to change was to offer something unique and innovative so that people don't get bored. They kept introducing new features, and one of the important things they prioritized was people's privacy; hence, the evolving nature of Facebook also kept people hooked and interested in it.
The above described are the primary reasons why Facebook is one of the most popular social media platforms. Facebook has held the tag of the most renowned social media app for a long time. Hopefully, it will continue to remain at the top in the future as well by upgrading itself in unique ways, which they have done time and again and has become successful.
Eye-opening statistics
Facebook and its love affair with statistics are amazing because Facebook stats will always make people amused and fascinated. Hence, here we will go through some of the fascinating and eye-opening statistics. The statistics will give you a clear idea about the popularity of Facebook.
General Statistics
Beyond this, Facebook is currently the third most visited website in the internet world and the second most downloaded mobile app. It has been ruling for 17 years and will continue to be at the top of the social media world.
Business Statistics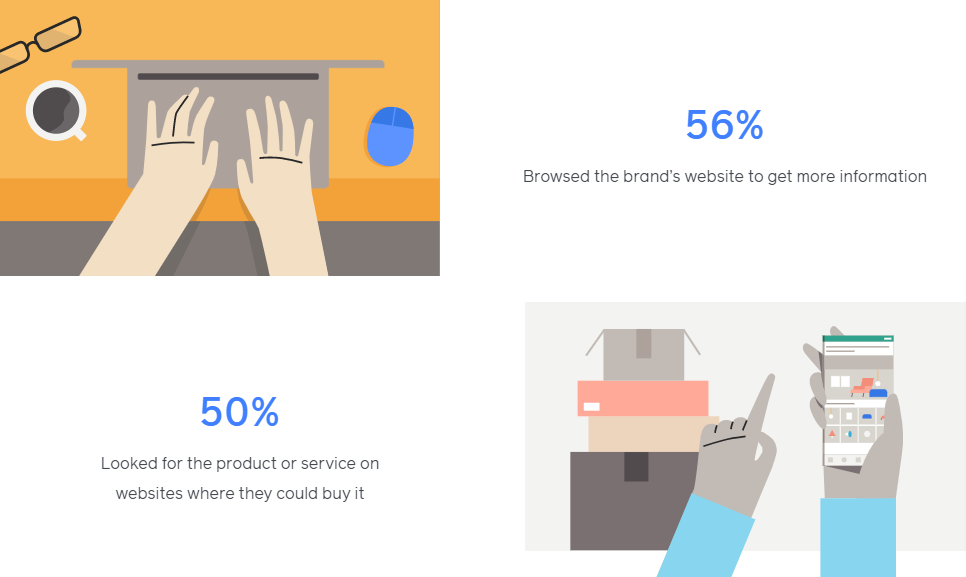 Facebook ads have the potential to reach more than 2 billion people, and it is something that marketers cannot neglect or deny. If an ad has the capability to reach such massive audiences, then it is a win-win situation for marketers.
The above statistics say a lot about the popularity of Facebook, and more importantly, it describe the reliability of this platform because the number of people using it for various reasons is astonishing. These stats are clearly eye-opening for business people who are looking to leverage their social media for effective business growth.
What Does It Offer To Marketers?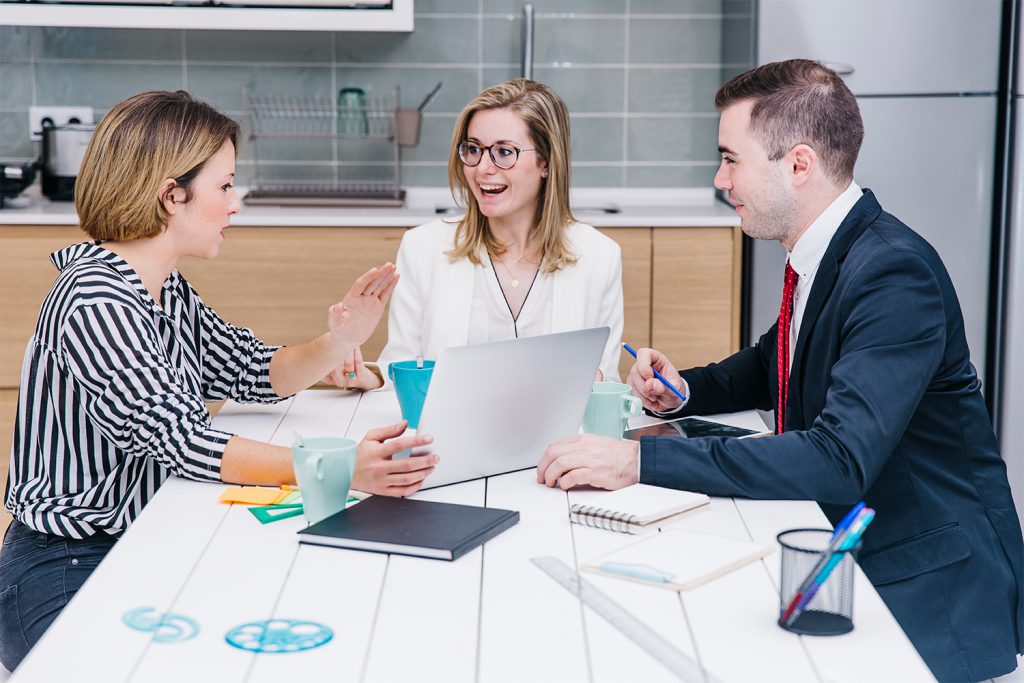 These days, businesses are following the digital footprints for better growth, higher revenues, ease of sales, marketing, and much more. Mobile apps have created disruption in the business sector, and in fact, according to Elluminatiinc.com, businesses implementing mobile apps can expect a hike in revenues up to 85%, which is massive. But without a proper marketing agenda, one cannot achieve that level of success, and that is where social media platforms like Facebook make an impact.
Facebook is a full-fledged social media platform that offers marketers an excellent opportunity to upscale their business with various tactics and features it offers. Here we will see what Facebook offers to marketers.
1. Minimal Cost Marketing Strategy
One of the most precious advantages of Facebook for marketing is that it is very cost effective and doesn't cost much in your pockets. You can start your Facebook marketing at no cost at all as it is free, and you only need a device and internet to access Facebook. Marketing takes most of your budget, but that is not the deal when you are using Facebook for marketing. Obviously, it will require more effort, but at the same time, you can save many bucks.
2. Increase Business Reach And Awareness
The popularity of Facebook will always benefit marketers and business people. Marketers can prepare various social media tactics to attract and catch people's attention; especially, they can target the audiences that are more likely to like their products and services. The popularity of Facebook will allow business people to reach more audiences and that too from a single platform which will certainly expand business reach and awareness.
3. Business Profile
The business profile is very important in the digital space because that is where your target audiences get to know about you and your business. With Facebook, marketers can create their business profiles effectively, and hence, that will build trust and credibility in front of your target audiences. Thus, a business profile is certainly a good advantage that marketers will gain.
4. Facebook Ads
(Source)
Facebook offers an advertising platform for marketers which has great features which can make your marketing efforts minimal. Also, Facebook ads are very profitable and give a high return on investment compared to other ad platforms. Running ads on Facebook caters to your business objective effectively. Also, ads will allow the marketers to remarket on the target audiences, and that will ensure an increase in leads and conversions. The above image gives a clear idea of how effective Facebook ads can be for marketers.
Facebook Ads Examples: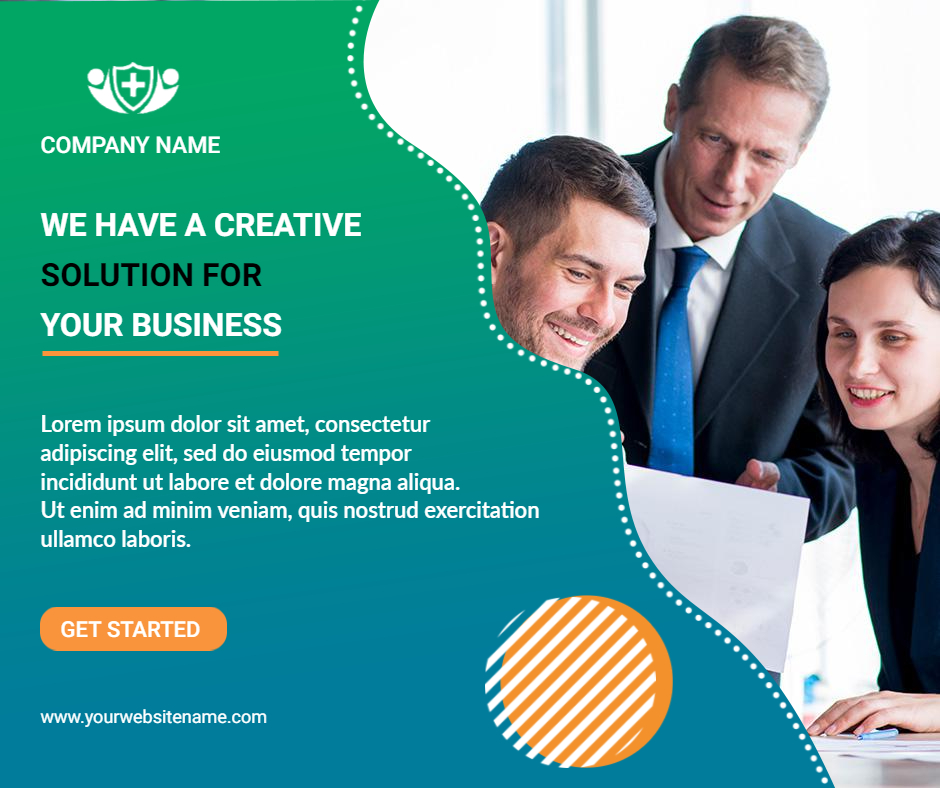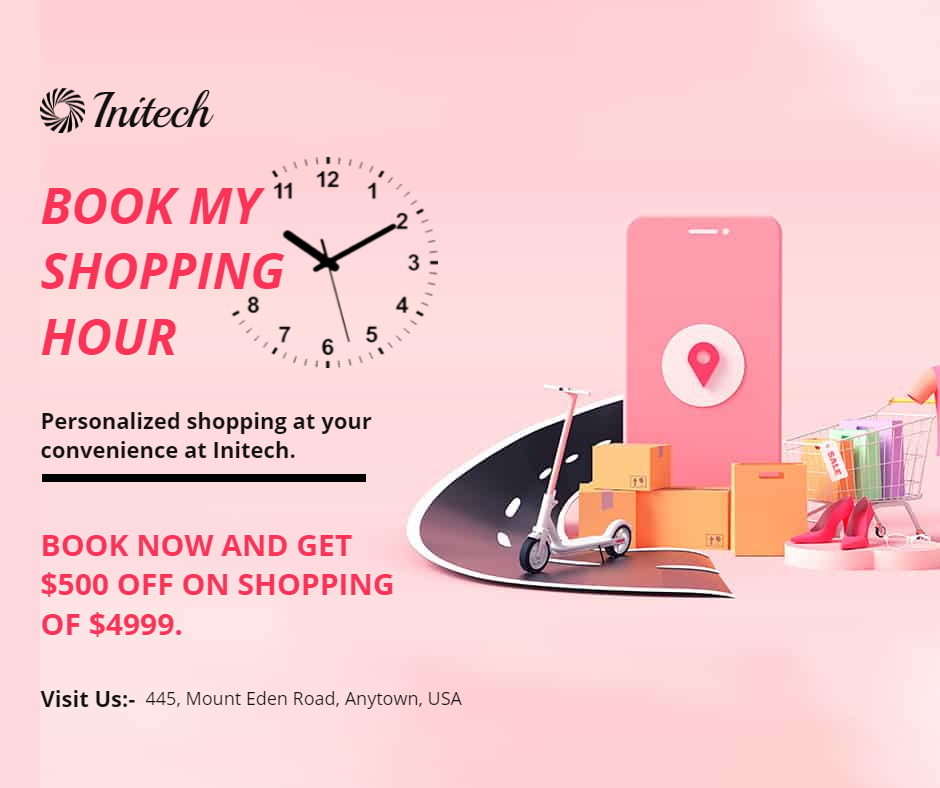 5. Precisive Targeting
Facebook is the social media that makes all the marketing efforts count worth it. Most marketers target audiences on the basis of demographics, but Facebook can go beyond demographics and can instead target on the basis of Psychographics of audiences.
You may wonder how simple people share most things, which allows marketers to analyze the lifestyles, behavior, interests, and much more about a person. In this way, they can target certain target audiences with high precision.
6. Variety Of Content Sharing Opportunities
Facebook allows marketers to share content in different forms because one can never know what kind of content may actually go viral. Marketers can take advantage of sharing multiple social media content with creative and innovative approaches. With Facebook, one can share stories, posts, videos for marketing with great features in front of massive audiences. Hence, marketers get flexibility in running their content with this social media platform.
7. Direct Traffic
Facebook will give the advantage of direct referrals to your site using the ads. It is one of the good advantages that marketers will get with their Facebook marketing campaign. The creatively and innovatively curated ads have the ability to divert the user's mind, and within one click, they will be redirected to your business site. Marketers are already taking advantage of Facebook to generate healthy traffic.
Leverage Social Media To Gain A Wider Audience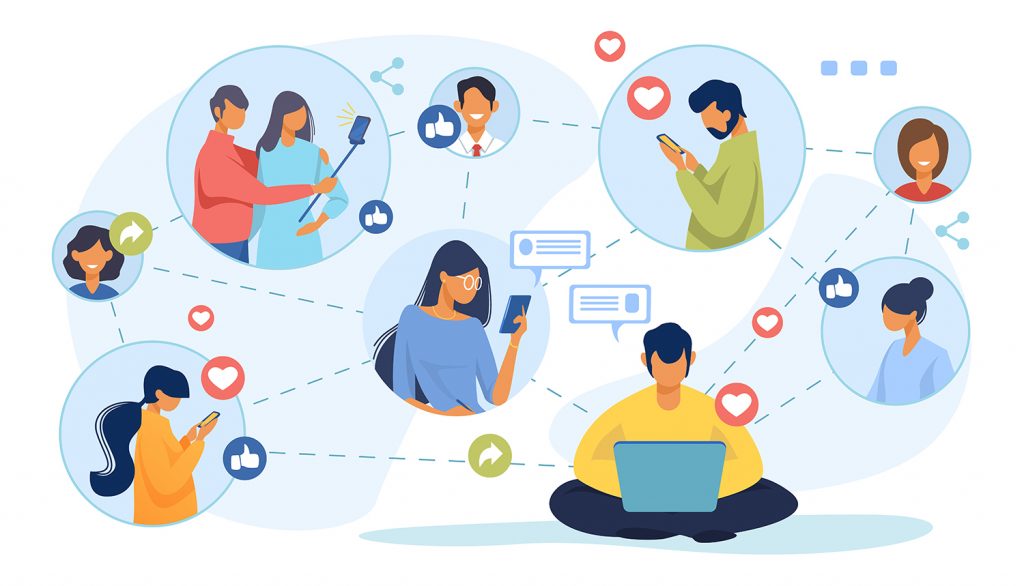 One of the essential things for any business is to create a network of people. The more you create awareness about your business model, the more people will attach to your business model. We all know the amount of popularity that social media has garnered in recent times. Marketers are putting their weight on social media marketing recently, and it has really made an impact.
With effective strategies, marketers can gain wider audiences with their social media marketing campaigns. Looking at the popularity of social media, marketers should definitely target social media to gain new leads and prospects for their business. The business market is getting competitive and getting an edge over the competition. It is essential to target and gain wider audiences, where social media can be beneficial.
Seeing the popularity and verticals that Facebook offers will give maximum marketing advantages to a business marketer. These are the advantages that encourage marketers to leverage the use of Facebook, and hence, it holds the top position in the marketing world. Social media plays a vital role in digital marketing campaigns these days, and Facebook is the priority of most marketers.
Also, read about How To Get More Customers From Facebook
Conclusion

Facebook is one of the massively popular social media platforms, and over the years, it has kept its audiences hooked with them. The features and functionality in almost every aspect are ahead in the social media world. 
Being the number one social media platform, it is evident that it is the first choice for marketers to run their social media marketing campaigns. The advantages it offers to them are excellent, and going through the statistics of Facebook makes it all clear that it is the best social media platform for marketing.