We've all heard the saying, "It's all in the details," and when it comes to Wattpad covers, that couldn't be more true. The perfect cover can draw readers in, showcase your work, and give people a glimpse of what to expect from your story. But before you dive into creating the perfect image for your Wattpad cover, it's important to understand the all-important details about size.
Having the perfect Wattpad cover size is essential; if it's too big or too small, it won't display correctly on the platform, and if it does display correctly, it may look distorted or blurry. To save you from this headache-inducing hiccup, I'm here to take you through the nitty-gritty of what your Wattpad cover size should be. By taking some time now to learn about sizes before you create a Wattpad cover, you'll ensure that these details will be easy peasy later!
Table of Contents
What is Wattpad and Why Cover Size Matters?
You haven't heard of Wattpad yet, so let us tell you. It's a popular social media platform with over 70 million users worldwide. Wattpad is a popular online storytelling platform where users can read, write, and share their own stories. It's a community where people from all over the world can share their stories and connect with others with similar interests.
The Wattpad cover size is a crucial factor in getting attention.
As for why Wattpad cover size matters, the cover is the first thing a person sees when they come across a story on Wattpad, and it can play a significant role in attracting readers and making a story stand out.
A well-designed cover can make a story look more professional and appealing, which can increase the chances that a reader will give the story a chance and read it.
The recommended Wattpad cover size for story covers is 640×960 pixels. This size is large enough to be easily viewed on a range of devices but not so big that it takes up too much space or takes too long to load.
By adhering to this recommended Wattpad cover dimensions, writers can ensure that their stories look their best and are more likely to be read.
The Ideal Size for a Wattpad Cover
Choosing the right Wattpad cover size is an integral part of your design process. It can be hard to pick the right one, but don't worry—we'll walk you through it.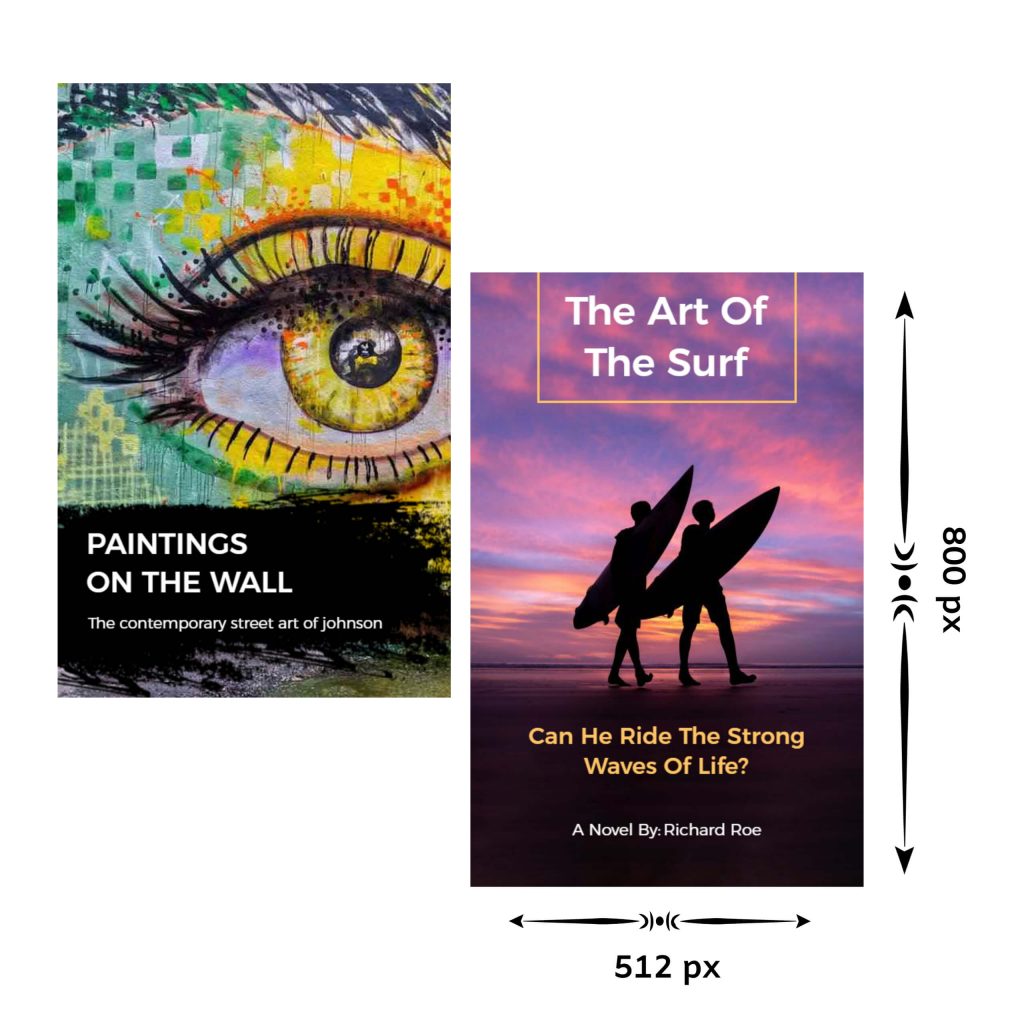 The ideal Wattpad cover size is 512×800 pixels. This size is recommended by Wattpad as it provides a good balance between visual quality and ease of use. A cover at this size is large enough to be easily viewed and provide good detail, but it's not so large that it takes up too much space or takes too long to load, which can be a problem for users with slower internet connections. The Wattpad covers dimensions that work well on a variety of devices, including tablets, smartphones, and laptops, making it a convenient choice for writers who want their stories to be easily accessible to readers on different platforms.
Create a Wattpad Cover With PhotoADKing
So, now that you know the optimum Wattpad cover size and Wattpad cover dimensions of a Wattpad cover, the next step is to create one. That's where PhotoADKing's Wattpad Cover Maker comes in! It's a free design tool specifically crafted to help you make a stunning Wattpad cover in no time.
Here's how you can get started with PhotoADKing:
Search for 'Wattpad cover' in the search bar.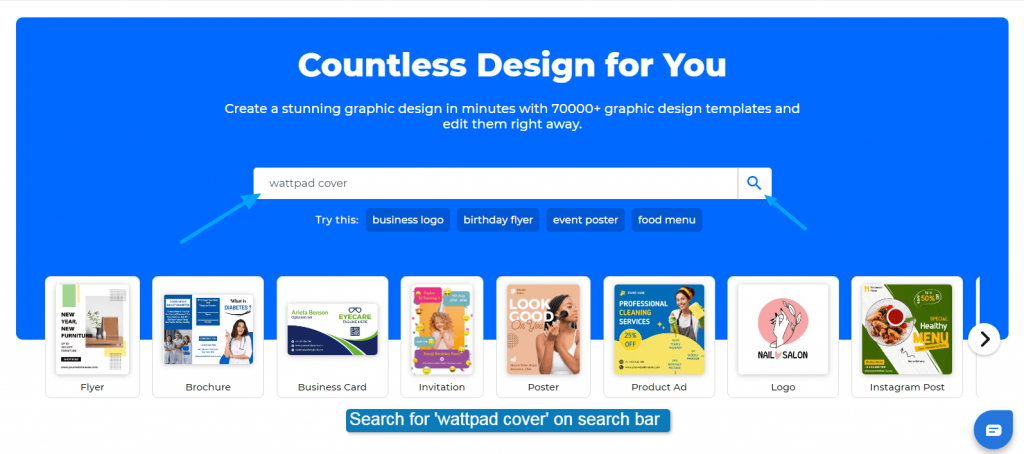 Choose from a variety of professionally-designed Wattpad cover templates.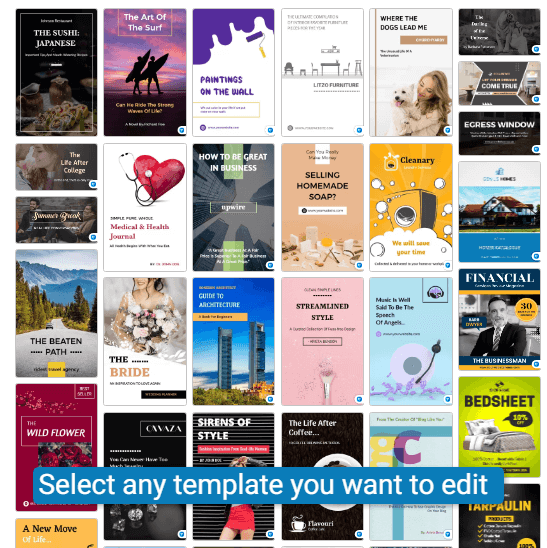 Customize using creative font styles, high-resolution images, shapes, and more.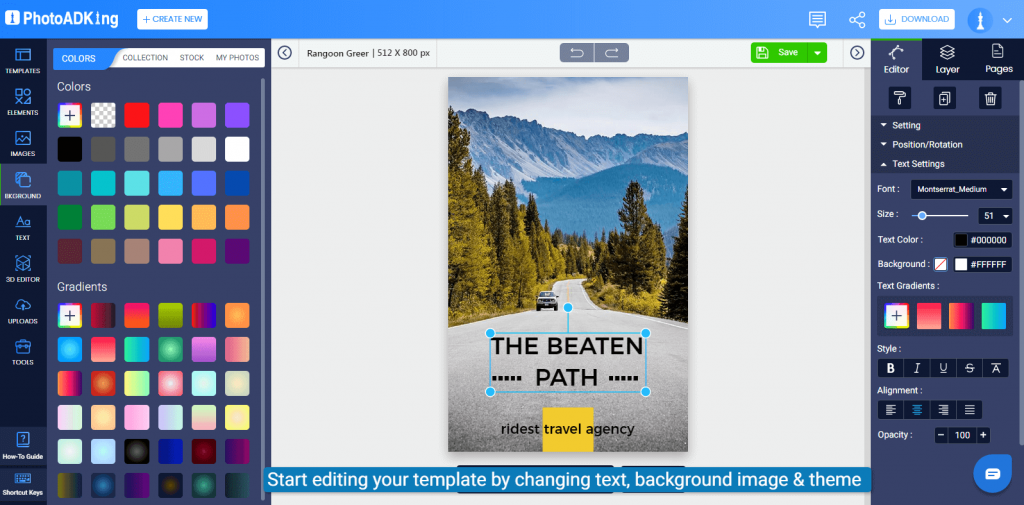 Download and save your design in High Definition and ready-to-print format.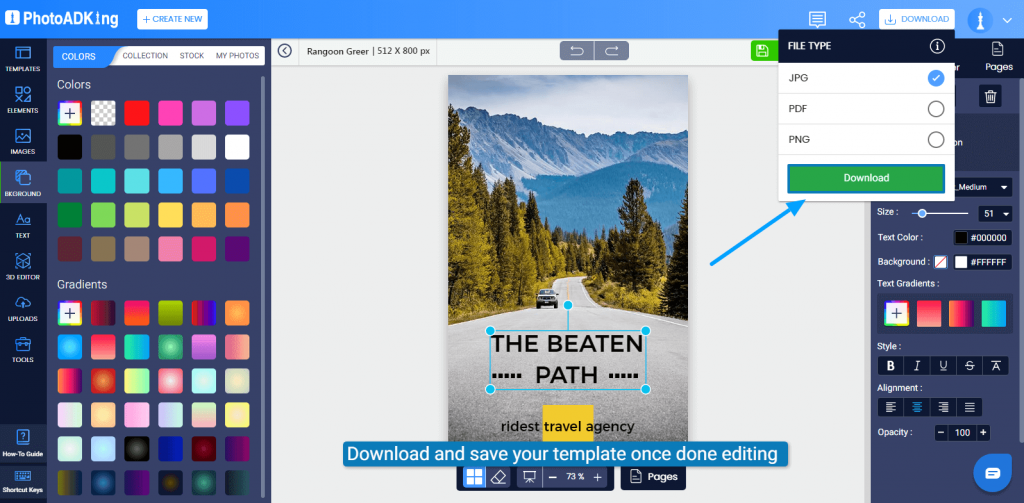 The best thing about PhotoADKing? You don't need any prior experience with design—it's designed for beginners as well as pros. Plus, if you get stuck at any stage while creating your Wattpad cover with PhotoADKing, our customer support team is always available to help!
Conclusion
In conclusion, the Wattpad cover size can make or break your story's success. If you want to put your best foot forward and make a great first impression, make sure you get your cover size just right.
Smaller covers are fine, especially if you're going for a minimalist look, but they may not be as eye-catching as larger covers. Make sure you consider both the height and width of your image.
Remember that a well-crafted cover will draw readers in and also give them an impression of what your story will be about. Investing some time and effort into getting your cover just right is definitely worth it.