Here you will know about SaaS software for designers. Being a designer can be very challenging nowadays. It involves dealing with all kinds of projects, clients, demands, as well as tasks. Just when you think: "that's it, I have a great idea", new unforeseen issues start emerging, and new tasks just keep piling up.
A great design requires tons of work, a great deal of creativity, and the right set of tools. Whilst the first two depend on you and your capabilities, we can definitely help you with the third. Every designer today needs to invest in the best SaaS software to make their job easier and more effective.
Businesses are starting to recognize the potential of SaaS for their progress, too. Right now, 38% of companies run almost entirely on SaaS, and many are planning to follow suit in the years that follow.
So, what are the best SaaS solutions for designers today?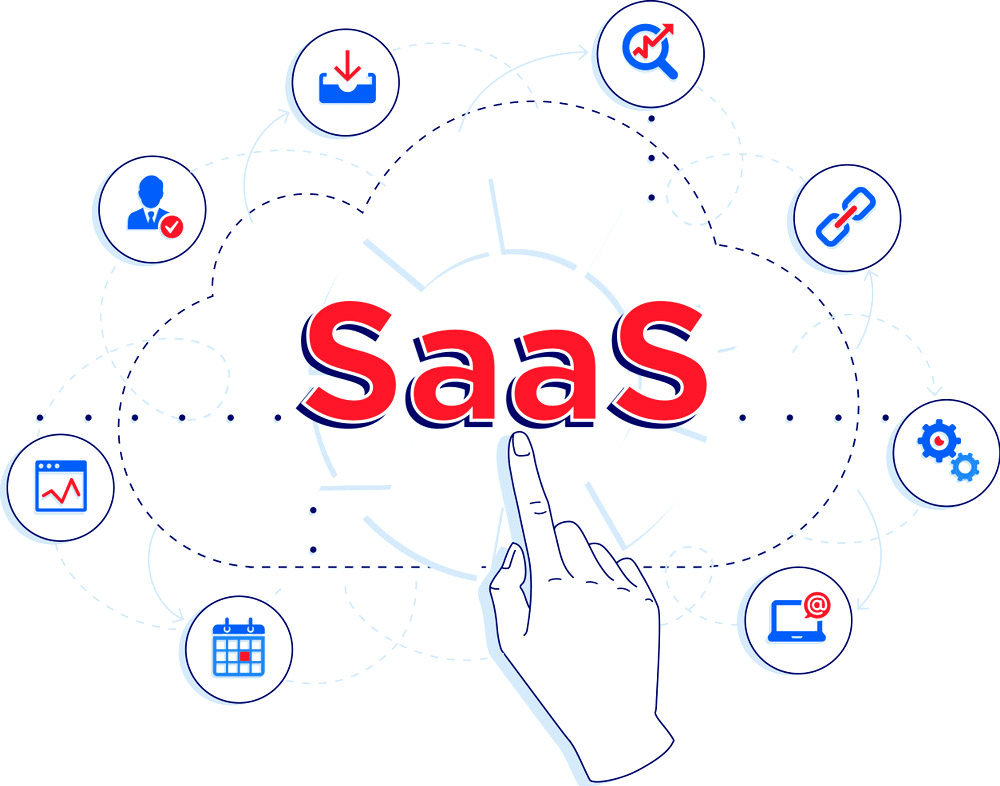 There are hundreds of choices you can consider and try out. However, purchasing them all will cost a fortune and take endless hours that could potentially bring you profit. Software as a Service is a versatile field, so you're looking at wireframing, testing, web design tools, and much, much more.
Lucky for you, we've narrowed down those choices to the 6 must-have SaaS software solutions every designer should be using today. Let's see what those tools are.
1. Best for user testing and research: Maze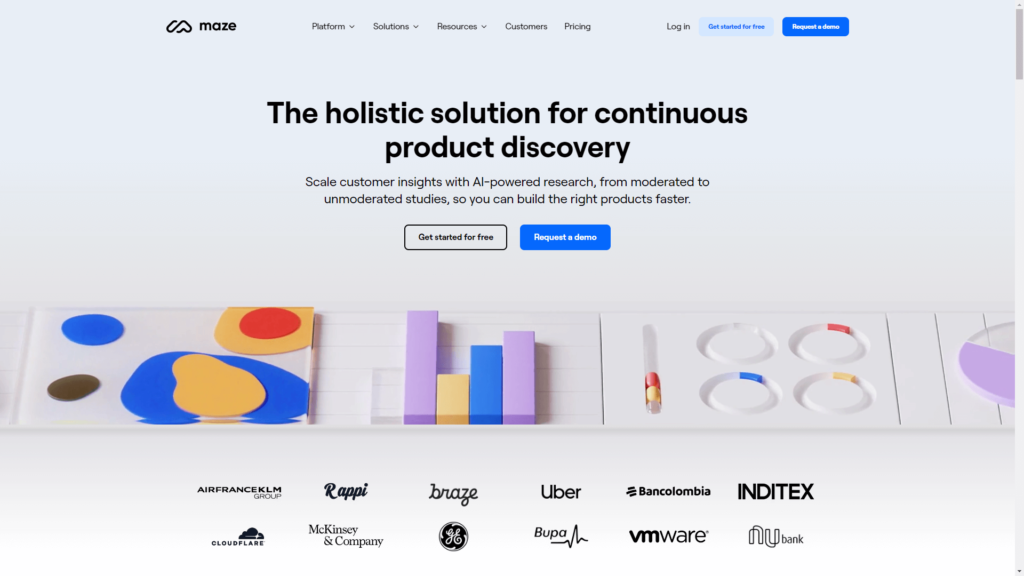 UX researchers and designers use a variety of tools to perform the many tasks included in their business workflow processes. It all starts with research. Before you design anything, you need to know who you are designing it for. The main goal of a designer is to build the right buyer persona.
This means learning about who your audience is i.e. who will find and use your design. It includes data such as behaviors, demographics, and much more. To collect this information, designers must conduct product surveys and interviews, and create specialized tests like tree testing and card sorting, etc. If you want the best tools for this purpose, you should check out this list of amazing research tools for designers. 
The top-trending tool for user testing these days is Maze. This is a rapid, versatile, and simple-to-use platform that can easily convert prototypes into actionable insights. It integrates with Figma, Marvel, Adobe XD, InVision, and Sketch, which makes it simple to import your prototypes once you have the design idea in hand.
Thanks to Maze, you can customize and run in-depth tests of all sorts. The platform will help you implement these and turn the results into accurate and actionable reports in minutes. Things that would take forever to complete and go over are almost instantaneous with the help of this tool, which is why it belongs at the top of our list. With it, you can run surveys, perform A/B testing, create heatmaps, and do multiple path analyses. Maze Discovery, one of its best features, allows you to test the information architecture with features like Tree Tests and Card Sorts.
If you gather this sort of research data early in the process, you can avoid many mishaps and unnecessary expenses along the way. Testing is recommended at different stages of the process, starting from the moment when you start working on your design to the moment when it's ready, and even afterward when people get the chance to use it for some time.
2. Best for generative design: nTopology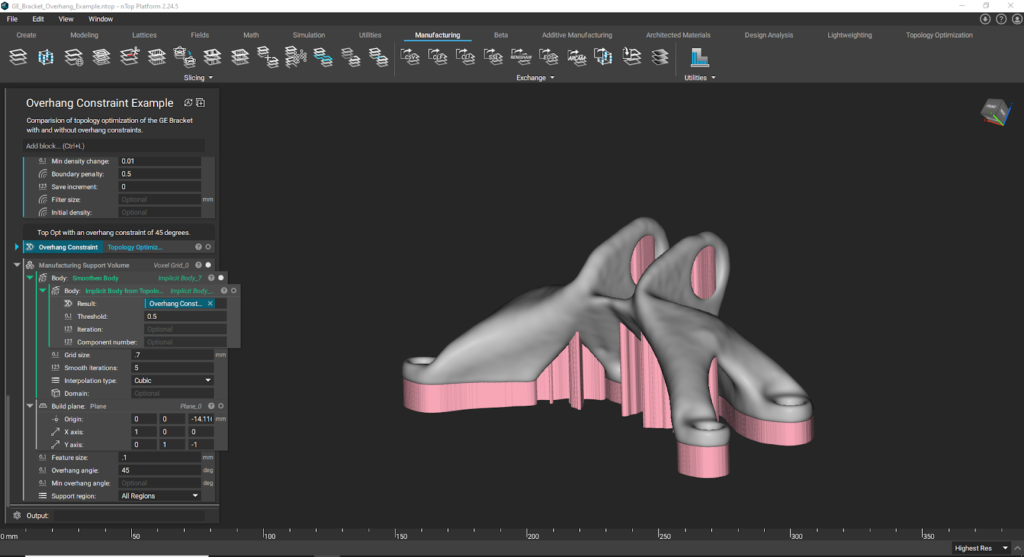 Very frequently, designers must create a visual presentation of their design before they actually create it. That's done with generative technology. Generative technology is used to create and optimize a 3D model using software products. It makes the job very simple – the user only needs to set up requirements (loads, constraints, manufacturing process, etc.), and customize the design created by the software.
Sounds amazing, right? Well, when we speak of generative design solutions, the best generative design software for engineering design today is nTopology. This tool combines experimental data, simulation results, as well as engineering knowledge to create the perfect solutions based on your specific design requirements.
This tool is easy to use and yet, it creates results 10 times faster than most other SaaS software in the niche. The company was founded in 2015 with the goal to enable designers to create the most complex geometries and optimize their creations from the start.
Today, topology is used for everything from research to production. Users depend on the software's capabilities to optimize the key parts of their design, overcome bottlenecks, and augment the simulation, engineering, and traditional CAD stack.
3. Best for Search Engine Optimization – SEMrush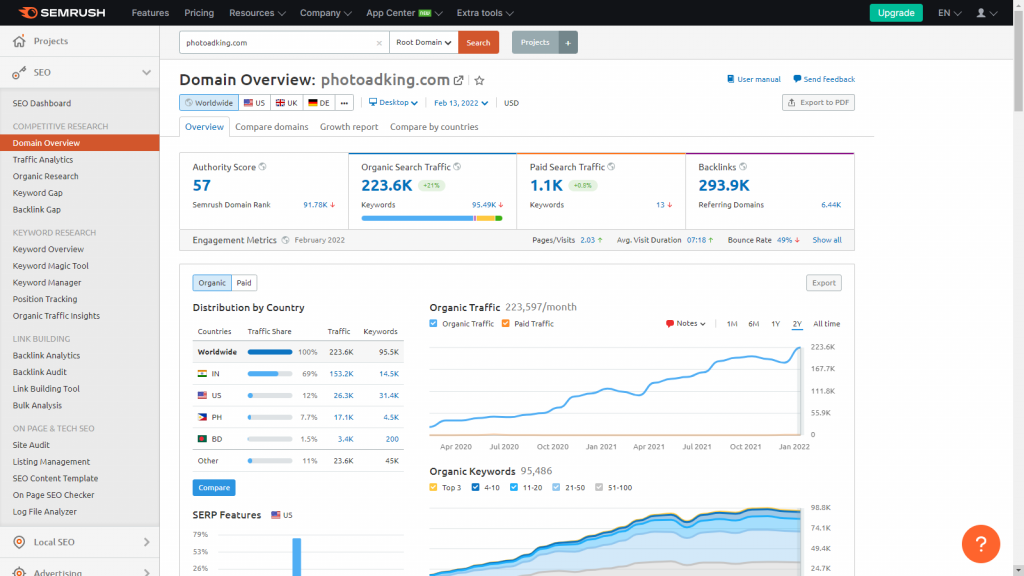 SEMrush has been on the market for a while and is considered an invaluable tool for client work. If you are making a website design for a client, you'll want to find the right keywords, scope out the competition, and figure out how to stand out in the crowd. This tool makes things very simple in terms of SEO.
In addition to its many useful features that help users optimize SEO, SEMrush has a comprehensive platform with tips and tricks that will help you become a better designer. If you want to read something really useful, check out this list of tips to boost website performance and maximize your design's potential.
Search engine optimization is one of the main priorities of marketers and designers today. In the end, it all comes down to how easy it is for people to find your design. Your task is to make it amazing, but before you impress them with it, you need to ensure that they can find your design. That's where SEMrush comes in really handy.
SEMrush is really helpful if you want to test the competition in a given niche. In just minutes, you can see what content the competition is creating and how well it's ranking in search engines. That's not all. This SaaS software helps users find untapped keywords to use on the blog or the website. It can be used on any website and for every niche.
There are plenty of similar tools to this, but most are not up to par with the number of features, keyword volumes, and quality of search queries that SEMrush provides. This tool can find various related websites just by using a couple of keywords or domain searches.
Remember this – the best design site is absolutely useless unless it ranks highly in search engines. That's why this is an indispensable tool for designers today.
4. Best for Graphic Design – PhotoADKing
PhotoADKing is a tool designed to help users create flyers, posters, logos, certificates, brochures, infographics, invitations, social media posts, and resumes. Users can choose from multiple templates to create various types of graphic design templates.
PhotoADKing was founded in India in 2018 and provides specific designs for creating QR codes, bar-code, charts, graphs, book covers, calendars, and many more. Users of PhotoADKing Pro can access the company's premium services.
Using PhotoADKing is an excellent way to create personalized certificates and invitations. Currently, content marketers are using it to design YouTube intro/outro videos, thumbnails, email newsletters, email headers, as well as banners and brochures for social media.
This SaaS software and platform's growth has been enabled by the business transition from product-based marketing to consumer-based marketing. Click here to learn about the saas agency project management software.
The software aims to simplify the designing process so that everyone can showcase their creative side.
5. Best for Social Media Management – Hootsuite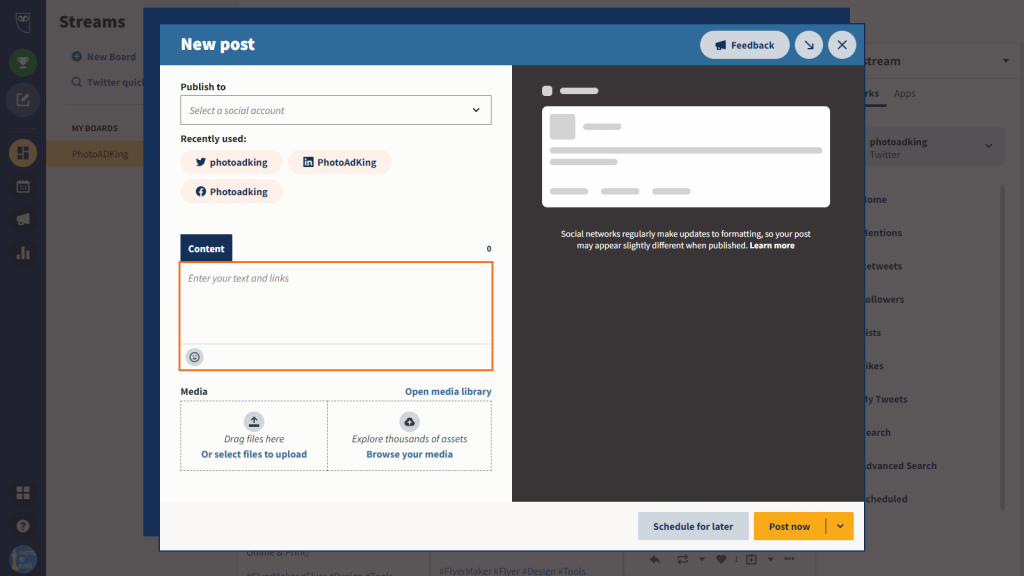 You might be wondering – what does social media have to do with my design? If you aren't a brand trying to sell something, this is a solid question. Brands all need social media accounts to attract more people.
However, it's very important for designers, too. You need to promote your designs and work somewhere, and the most visited places on the Internet should definitely take part in your design promotion.
This is where Hootsuite comes into the picture. Hootsuite is a comprehensive social media management software, one that will make marketing on trending platforms a piece of the cake. By adding accounts to it, you can automate most of the daily tasks such as Tweets, posts across platforms, updates on Facebook, etc. This gives you room to focus on your designs without worrying about promoting them or your brand.
Hootsuite is rich in tools such as analytics, auto-posting, and engagement tricks for tracking the mentions of your designs online. You'll just need to sign in to the dashboard to see what people think of your designs. It's an amazing way to get some insight – and feedback, too! Still, if you are looking for a better option for social media management, then you can opt for free Hootsuite alternatives.
6. Best CDN – Cloudflare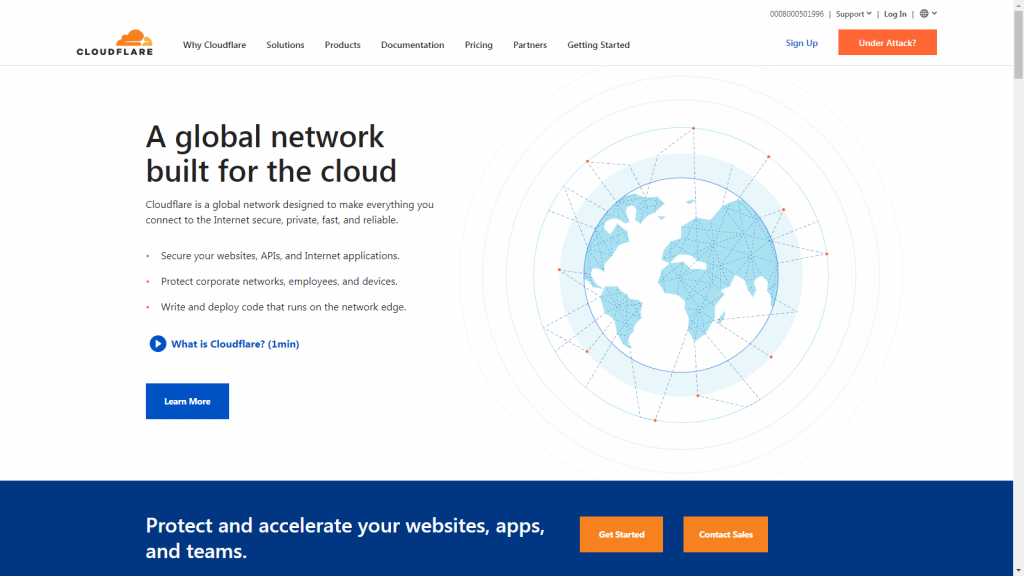 Behind every great design is a content delivery network. This is a distributed network of data centers and their proxy servers used to provide high performance and availability spatially relative to the end-user.
We live in a fast-paced world where it's become absolutely essential to host static assets on such a platform. These can drastically increase the loading time, and we all know how important fast loading is for designs.
If you want to maximize the loading speed in your designs, you need Cloudflare – an amazing content delivery network solution for designers. It is extremely versatile in terms of features, and there's a free version available for users to test.
With a global network and competitive rates, Cloudflare allows you to cache as much content as you need. Other products that you might find useful include SSL security, security against DDoS attacks, and load balancing.
Bonus Tool
Best for Building Relationships With Clients – Onepagecrm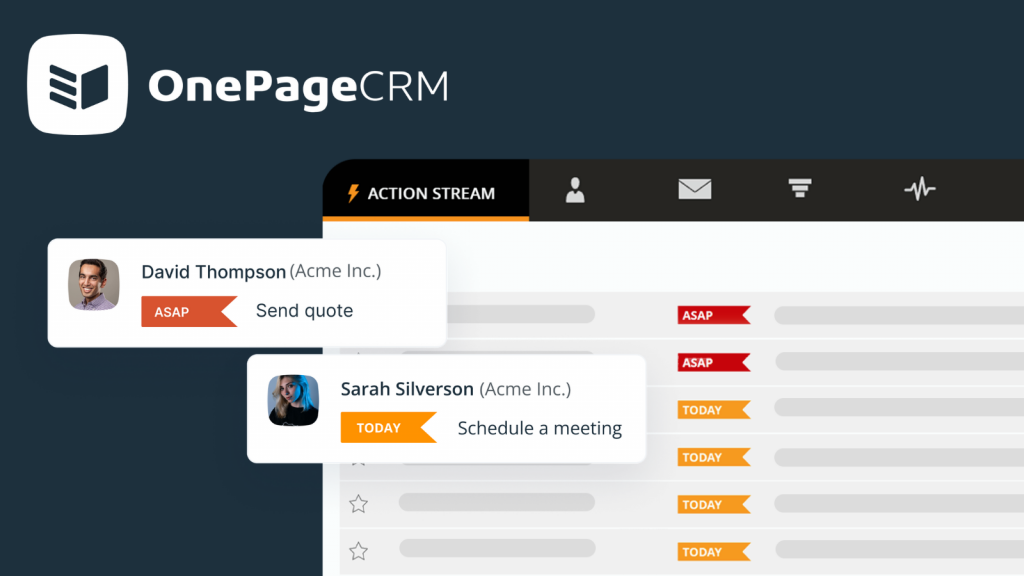 OnePageCRM is a perfect tool for busy designers who juggle multiple projects and clients. It is built on Getting Things Done productivity principles and turns your client database into a simple to-do list.
You can set project deadlines and tasks next to every client in OnePageCRM. For example, "schedule a meeting with Acme Corporation" or "finalize the mock-up in Figma for Johnson & Johnson Consultancy".
Every task has a due date so you can sort your clients by alphabet, company, or even the task deadline. This way you can start every day with a clear picture of what you need to do today (and keep your workload manageable).
With OnePageCRM, you can set reminders, create professional-looking invoices, and keep all client communication in one place. You can use it together with your team or by yourself. And if you want to keep all projects that you've ever done for a particular client nicely organized and easily accessible, you can attach all relevant files to your client's profile in OnePageCRM.
It also integrates with the most popular business apps and has several unique integrations built specifically for OnePage "CRM software" users. With its mobile apps, you can manage client relationships on the go and send important files and emails even when you are not near your computer.