If you have already effected your Restaurant business or a Food brand and still not considered to market your business then bend an ear for the fact that we live in the age of marketing where sitting aloof with a restaurant yet expecting a flock of customers won't help.
Have a pre-planned effective marketing strategy that helps you boost your sales. So, take little trouble to stretch your arms in every possible direction to get your restaurant noticed. Clearly, we will discuss some of the fluent aspects to efficiently market your restaurant or a food brand.
Call out for a Memorable Logo
Even for the existence of logos with or without a brand name, it is quite common in the field of branding that you have at least one logo for a purpose of recognition.
The advantageous fact of the logo is that you can place it anywhere. You can place your Custom Restaurant logo within menu cards, on truck walls, banners, flyers, brochures or any advertising materials.
Let's play a quick guess game:
Think of a restaurant brand whose logo you remember or can visually identify even while you are moonstruck.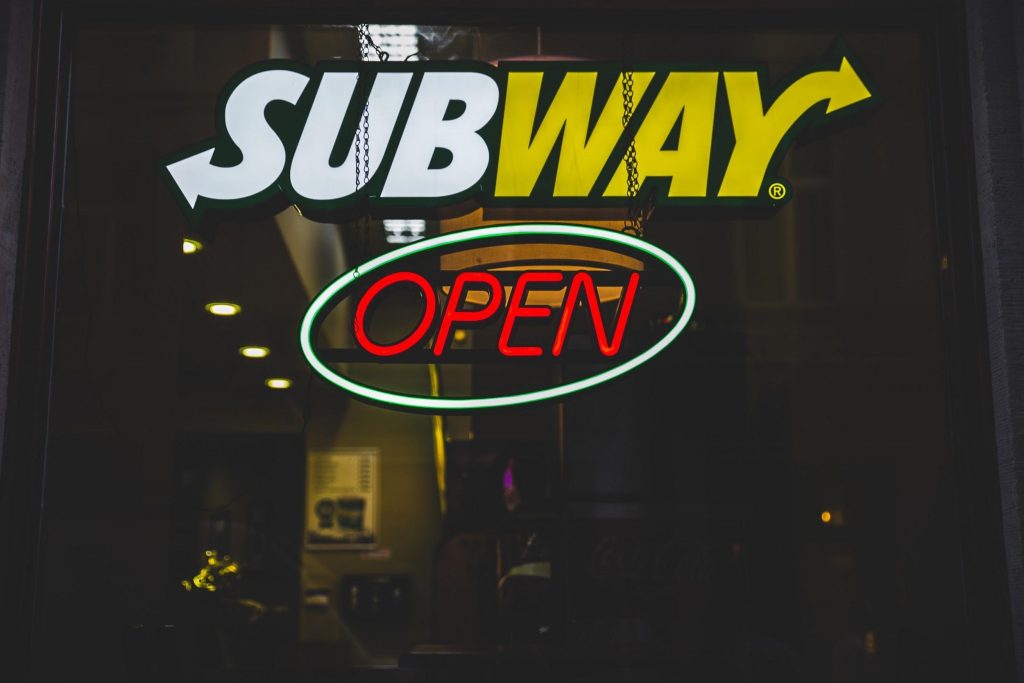 Now that your brain alerted with few names or at least one to your concern; try to conjure up what sets that restaurant aside? or what made the logo to commit to your memory? Did the colour palette of that logo or visualizing effective ads with placeholders work for you?
Indeed you got an answer, so what now? Make your food logo an integral part of your branding process. Cook a logo on your own from readymade templates tailored by professionals. So now you don't require any technical knowledge in order to get your logo crafted.
Consider illustrative Menu cards
This is the elementary thing people consider after they enter your restaurant; to create an impression about your restaurant business or food brand.
Your menu design will determine not only what they order but what they attain on the price they pay. So design menu that matches exactly as the emotion your restaurant is composite of.
First and foremost, be clear about the restaurant's identity so that your food menu reflects what you actually serve. Than secondarily the content you include should be well structured and divided into expected proportions. Readability is the key factor here.
PhotoADKing's menu templates make it easy to create an innovative menu for restaurant – customize a bit, replace the text with your content and you are all set to rock.
Collectively have a clear strategy for a phenomenal menu card design. It is advisable to keep images or food icons for illustration purposes. It helps manipulate your customers' eyes and engage more to notice the least detailings of your menu.
Learn the ropes of having a digital menu
Make your menu discoverable by designing a menu online with us, so that you get noticed across various Restaurant discovery and review platforms. You can also incorporate this digital menu into your delivery app as it offers a golden opportunity to bring the menu to life and create a memorable customer experience.
With our online menu maker, you get the templates to personalize your menu with exemplary images, stickers, and icons to altogether enhance the menu outlook.
Leverage food bloggers your way
In today's era, where food blogging is emerging as a strong online content marketing and branding tool, let us ascend the power of marketing via influencers.
The trait that lies here is: Food bloggers are assessed as a medium to reach out to people – they give honest reviews by posting drool-inducing pictures across restaurant discovery and review platforms such as Zomato, Yelp, Foodpanda, etc.
Since you now know, summon up food bloggers and conduct a tasting program to allow them to recommend people and tell them what your restaurant is well known for.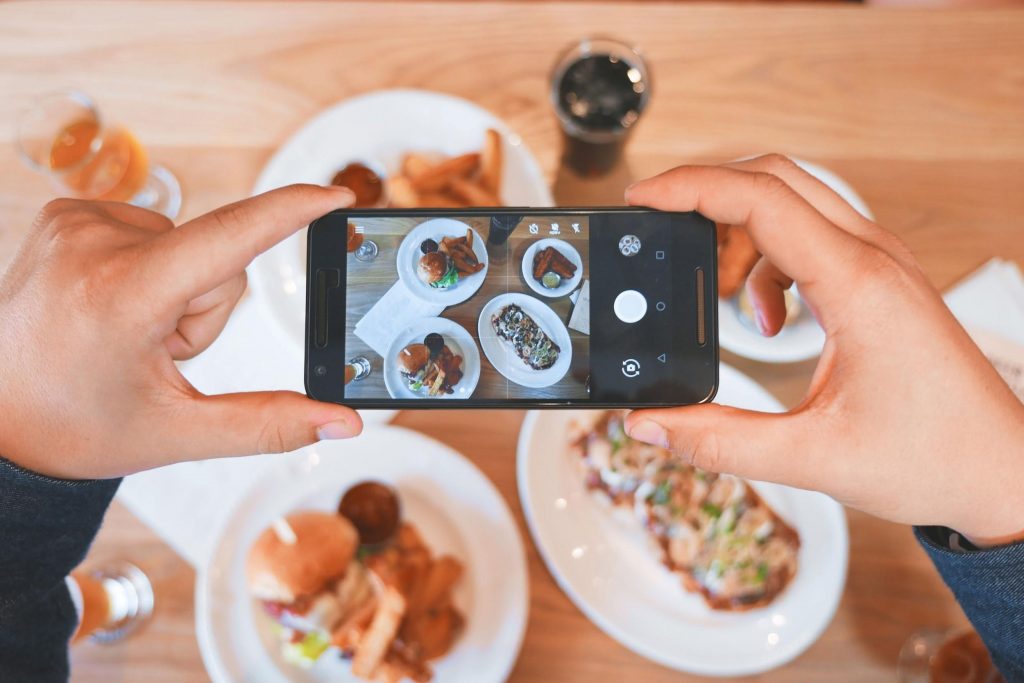 Optimize your Google presence
Manage how your restaurant business appears across Google and prominently register for 'Google my business' so that you can interact with your customers new and old and tell them the story of your business.
Proclaim your business online, practice all possible ways – Get your own website and settle an account on Google my business(it really helps!). Keep every information of your business updated and make your business listing awesome – says Google.
Once your business is verified on google take care of the business hours, physical address, phone number, and website to be updated and well maintained. As then you are likely to be considered reputable by customers.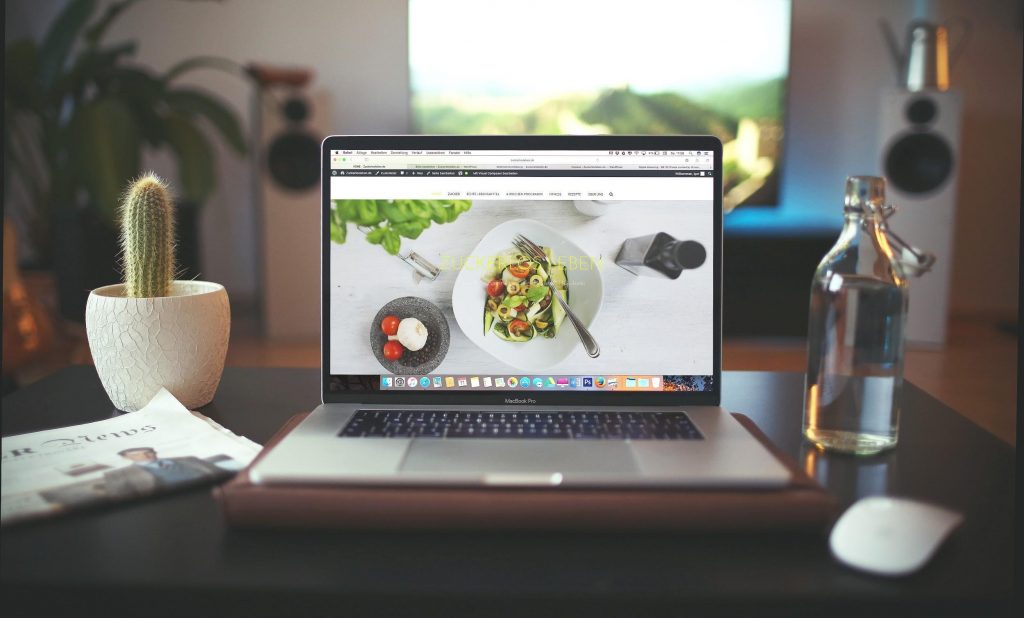 Partner with restaurant discovery websites
This is a discussion in relevance to leverage your business with food bloggers. To partner with restaurant discovery websites, prep up for a digital menu and upload it across Yelp, Zomato, etc. and make your restaurant recognizable.
When people are looking for places to eat, the Internet is a measure to ask their needs out. And that's when restaurant discovery websites come into the picture. They provide the chain of restaurants available in a particular city, province or places nearby based on the user's search.
More than 90% of people want to explore food options before making a decision. Thus, in conclusion, get your restaurant menu uploaded on respective sites so that you don't miss out on getting noticed.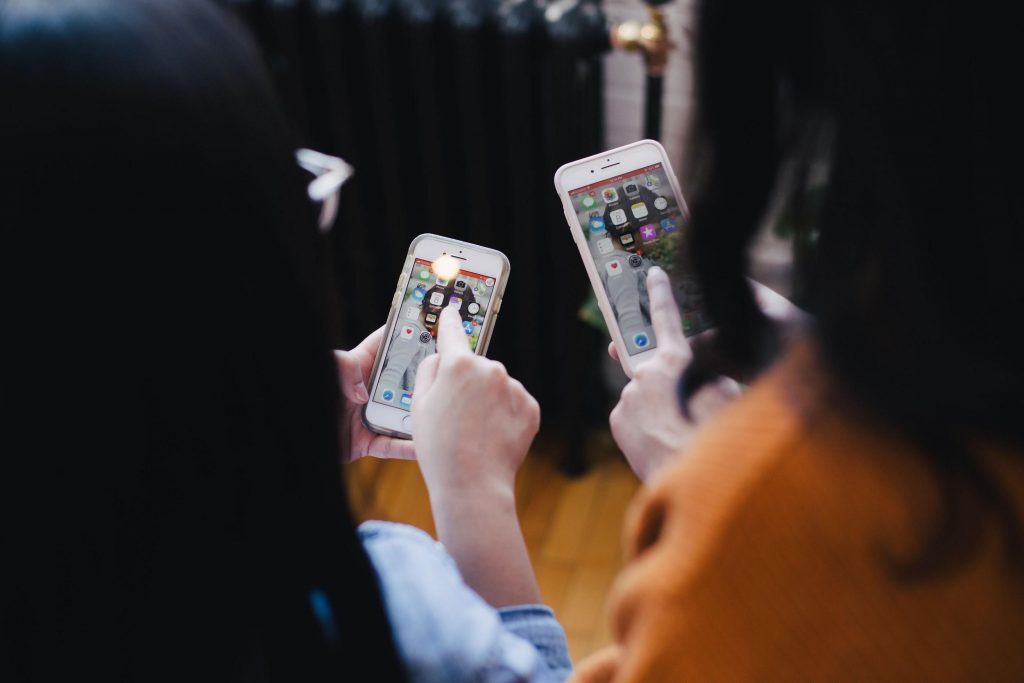 Activate social media marketing for a restaurant
Based on analytics, marketers recommend businesses to market on social media as it led to increased business exposure. You can drive targeted traffic through social media platforms such as Facebook, Instagram, Twitter, LinkedIn, etc.
Embody the voice of your business via social media posts and make it rely-worthy as people mostly entrust your business based on the social media imagery you post on your profile.
Schedule your posts and note it on a regular basis, as your active presence helps build good customer relationships. Also, your search engine rankings get improved. When you interact with customers on a one-to-one basis on social media, it makes them loyal.
And guess what, loyal customers stay longer and tell their friends about you. PhotoADKing offers a variety of social media post templates to make your complex designing task simpler and easier.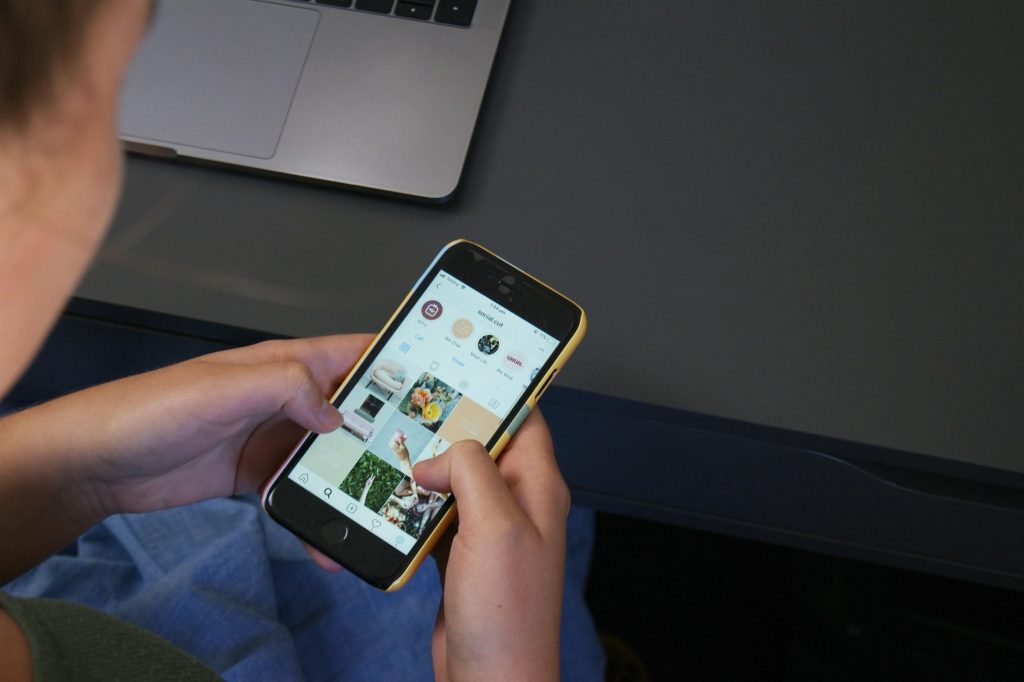 The conclusion
Have you still not considered your menu as a marketing tool? Then probably you are missing out on the mains. Start with creating a food menu, logo and promote on social media by creating wow posts with us. Leave all the worries on us, sit back and personalize the free templates and take away home what you always expected.